The drought in California is bad, no doubt.  There are many farmers who will be getting little, if any, surface water this year, and many urban residents are being asked to conserve.  So you'd almost think that California isn't growing anything at all … but you'd be wrong.
In some areas of the state, agriculture is alive and well – and in full production.  One of those areas is the Salinas Valley.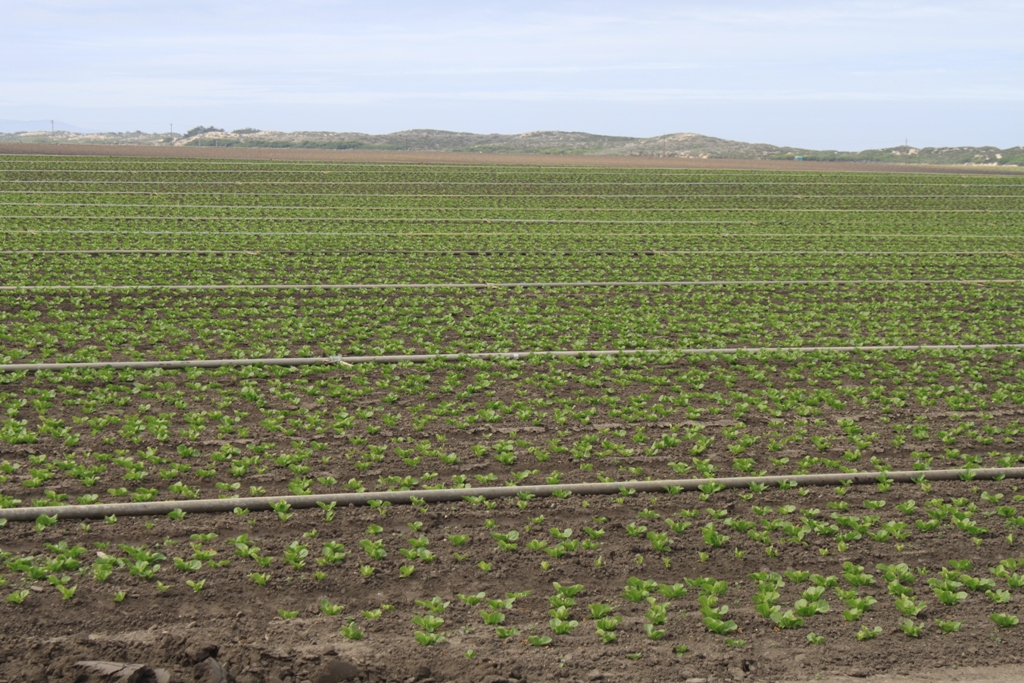 They were growing a variety of lettuces …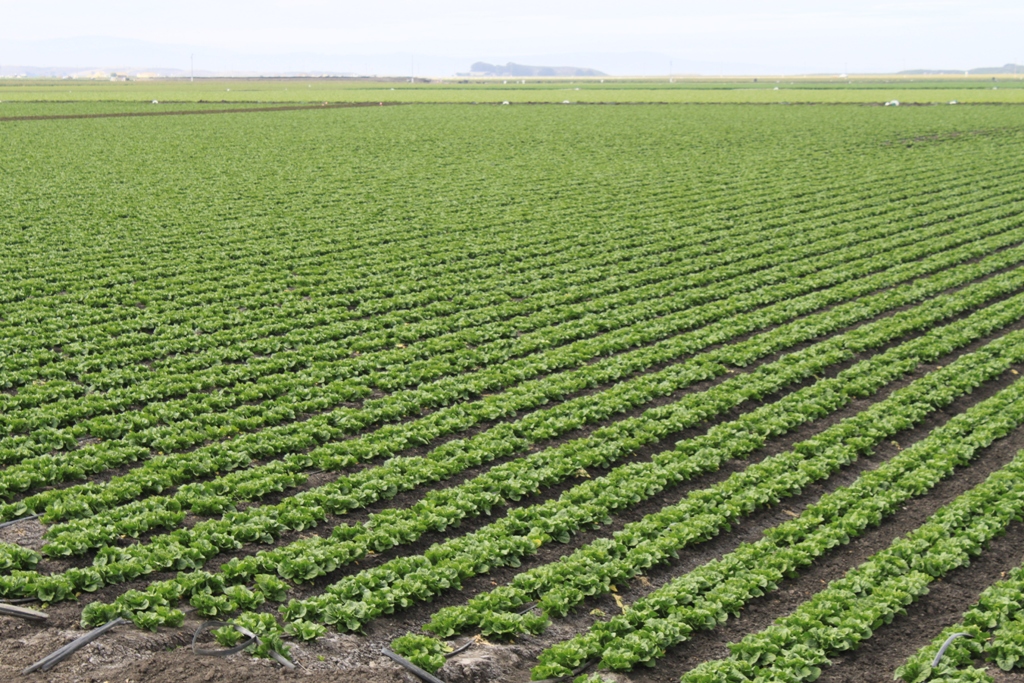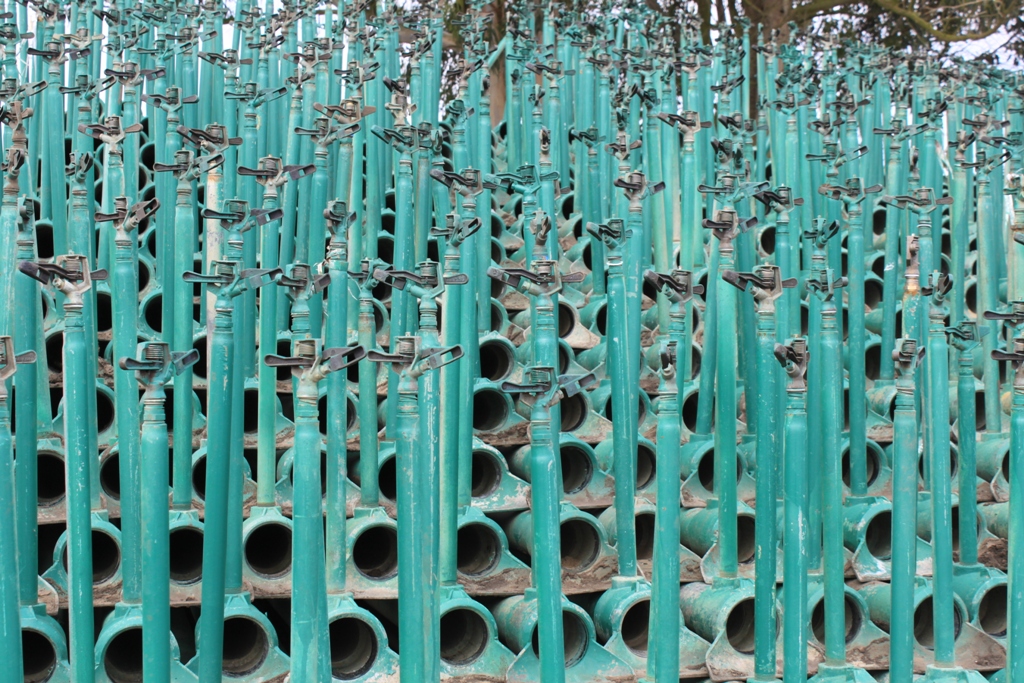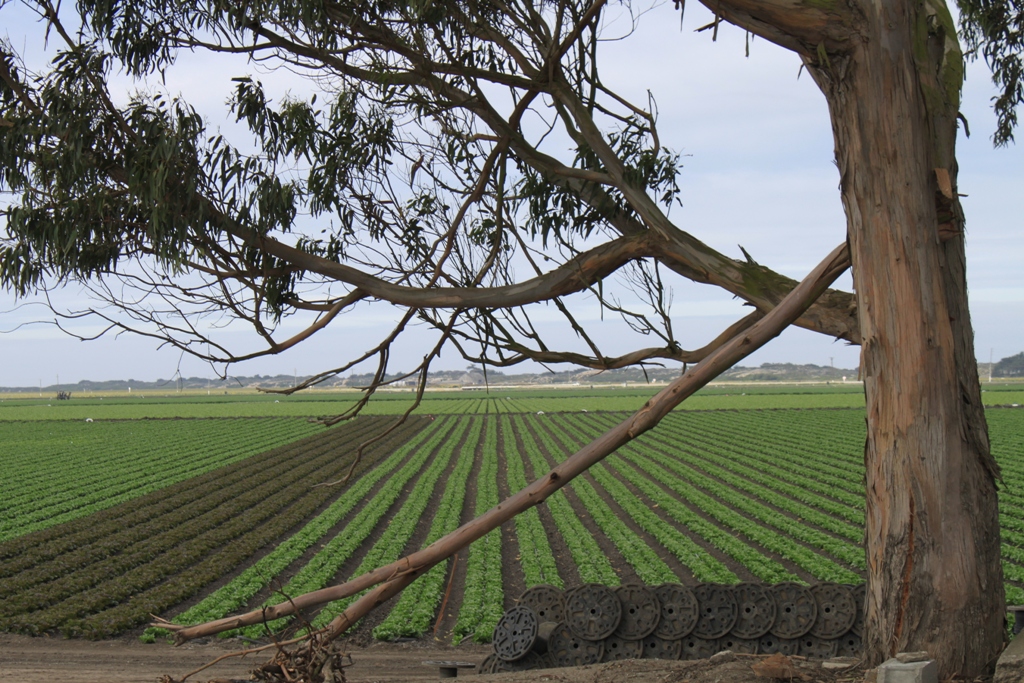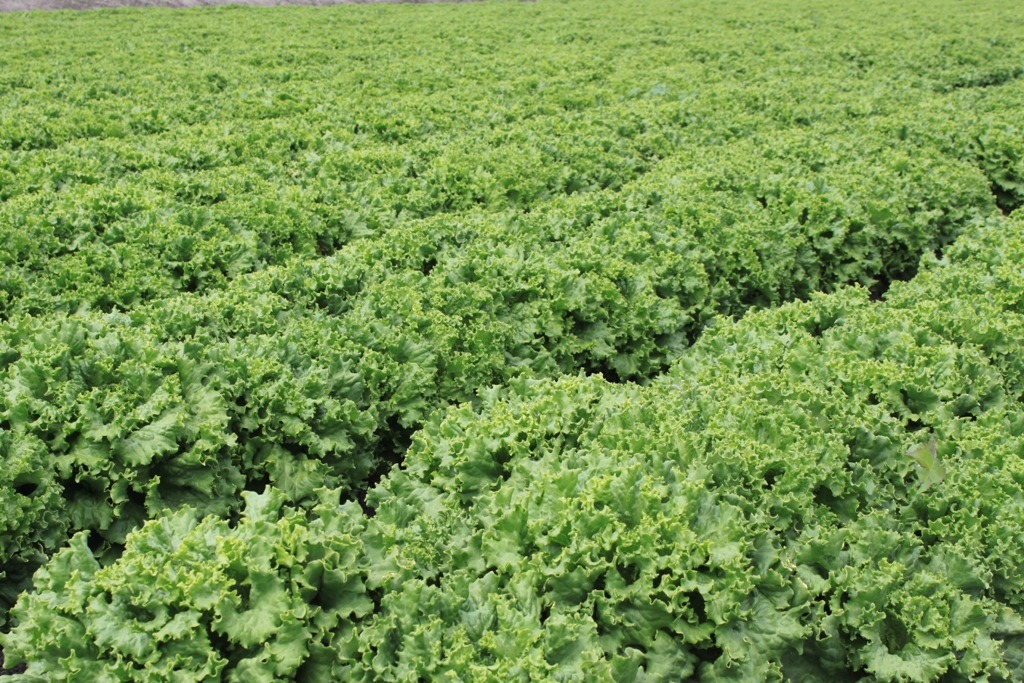 and strawberries, too …. plenty of strawberries …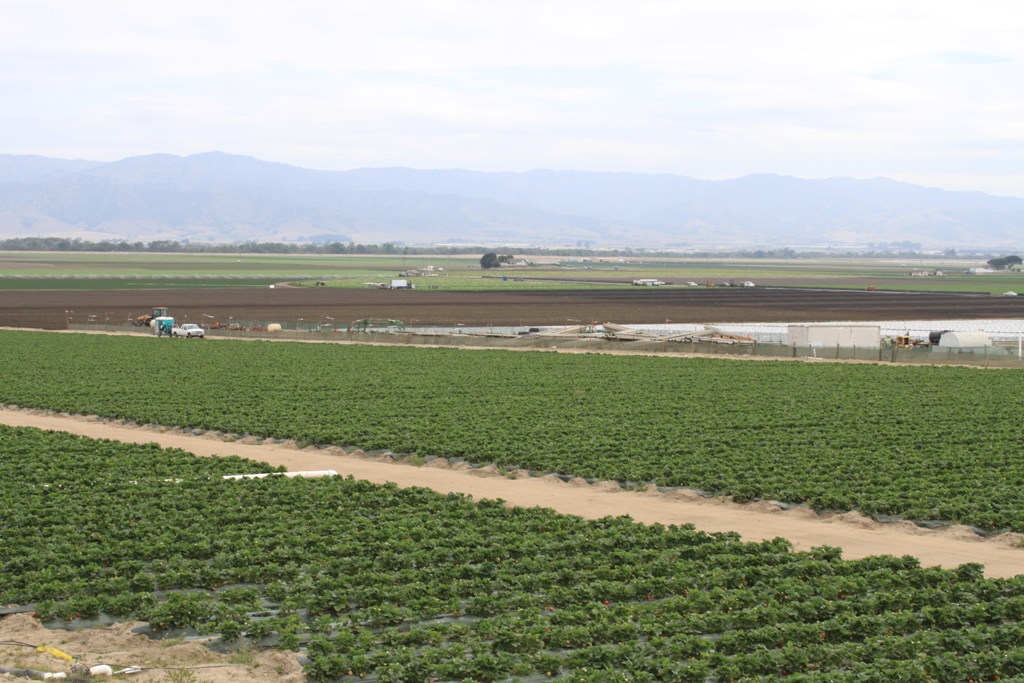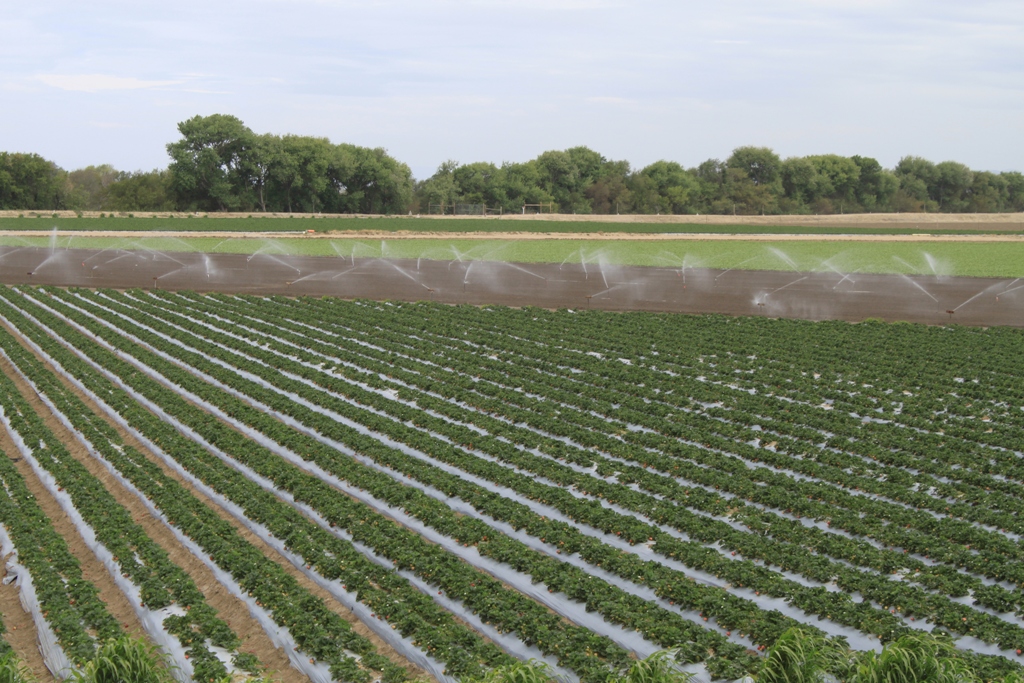 Any brown fields that I saw looked like they were prepared for planting.  It doesn't look to me like there will be much fallowed acres, if any, in the Salinas Valley this year.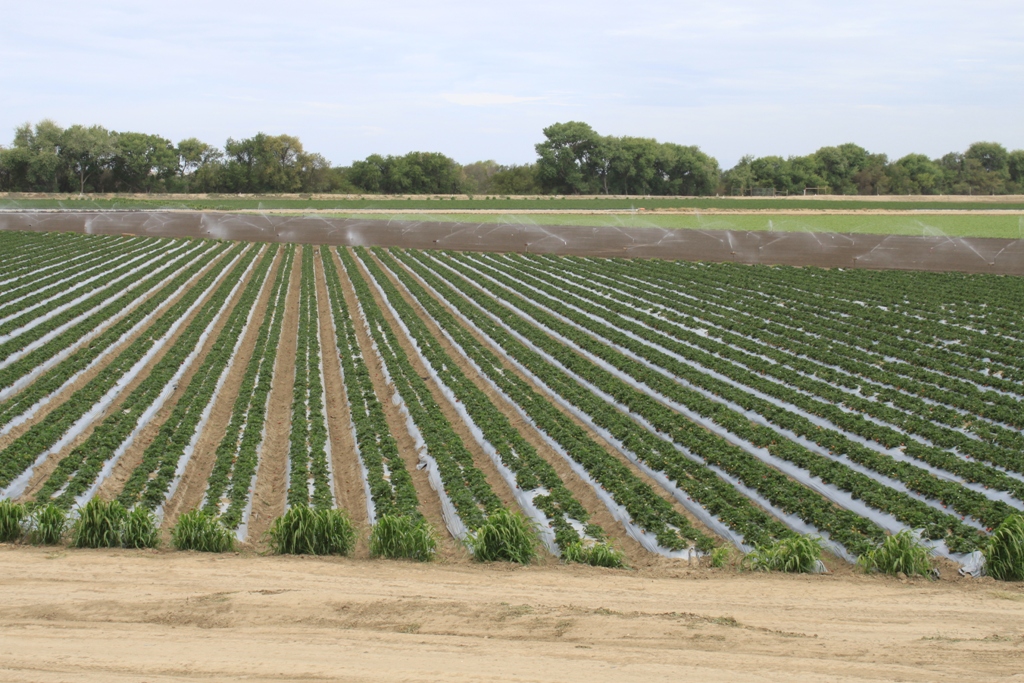 They were also harvesting broccoli and cauliflower, although I was not able to get any pictures of that.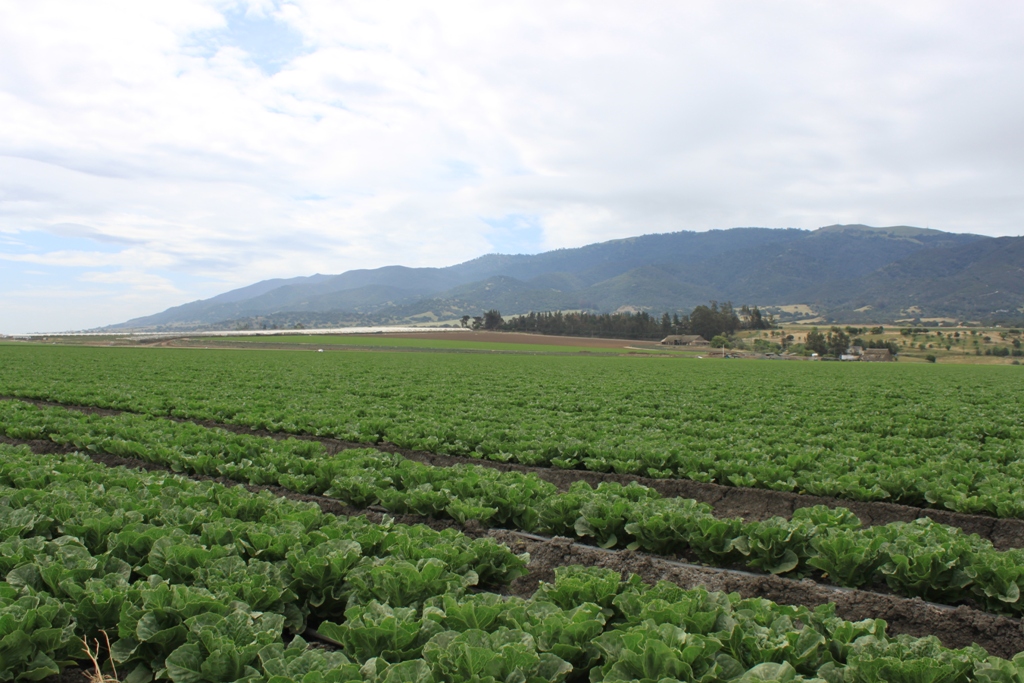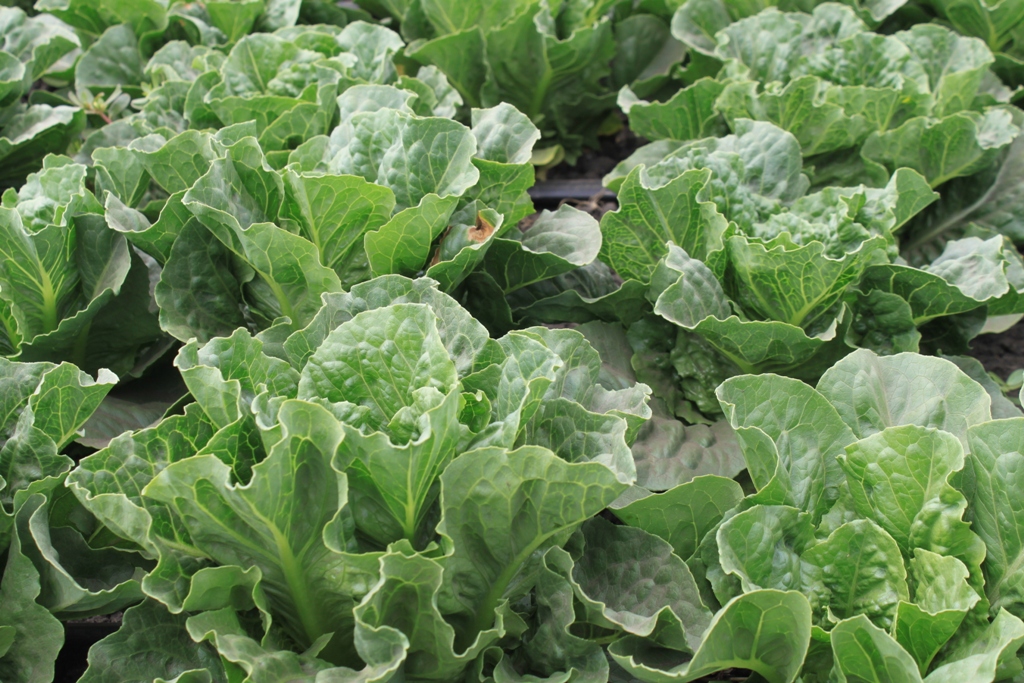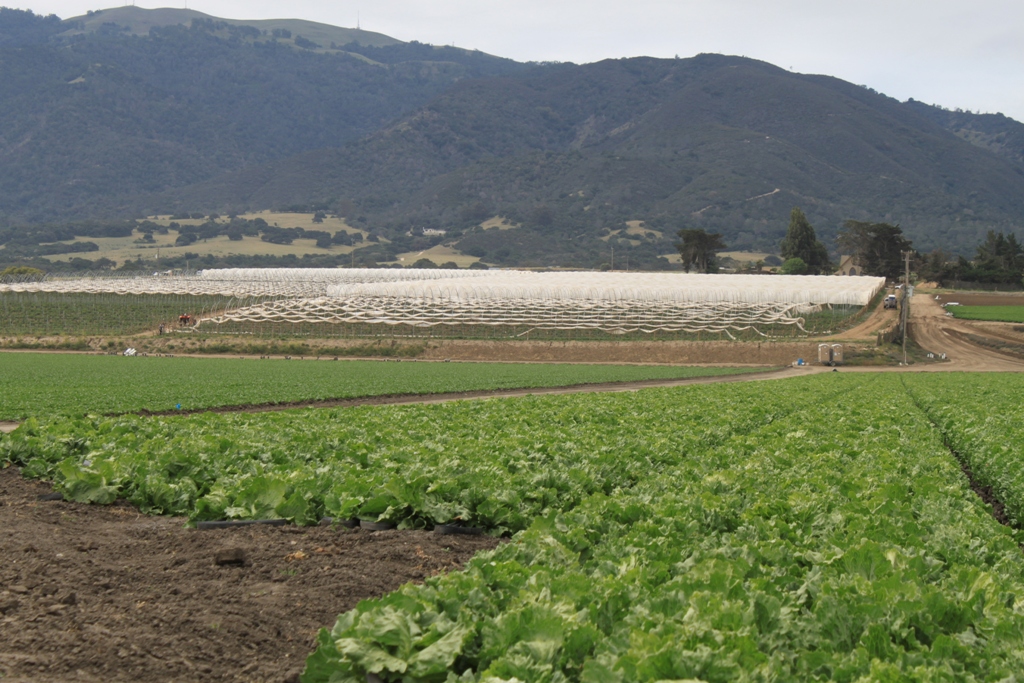 Agriculture here depends primarily on groundwater, as well as surface water from the Salinas River, which we all know, of course, is really all one and the same.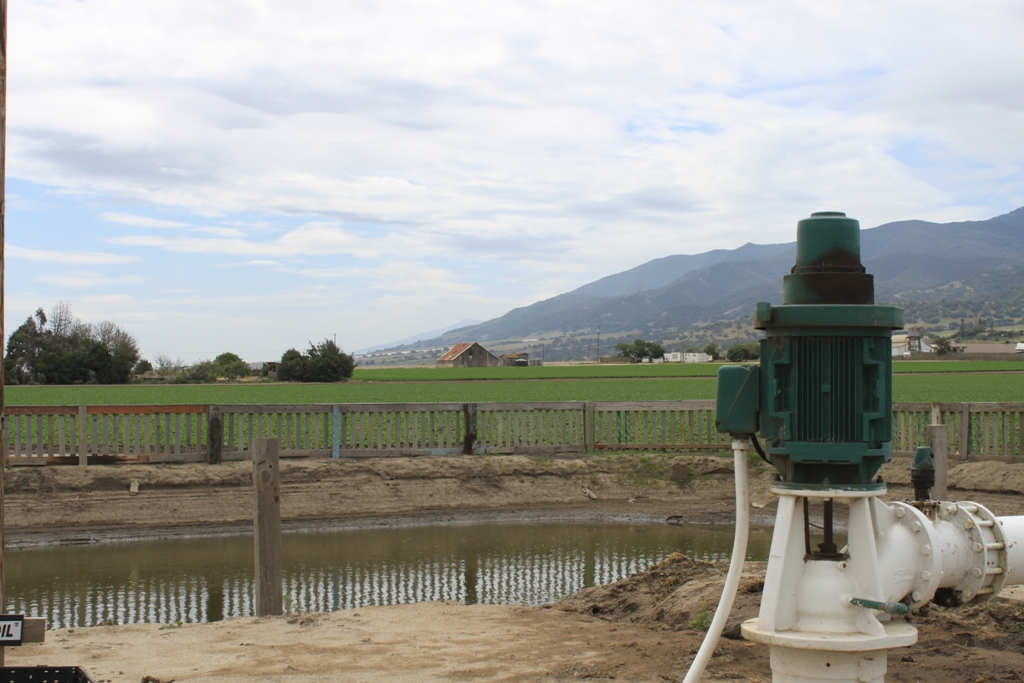 A look through the recent DWR report on groundwater basins seems to show that the groundwater basins here are not in nearly as bad of shape as in the San Joaquin Valley and other parts of the state.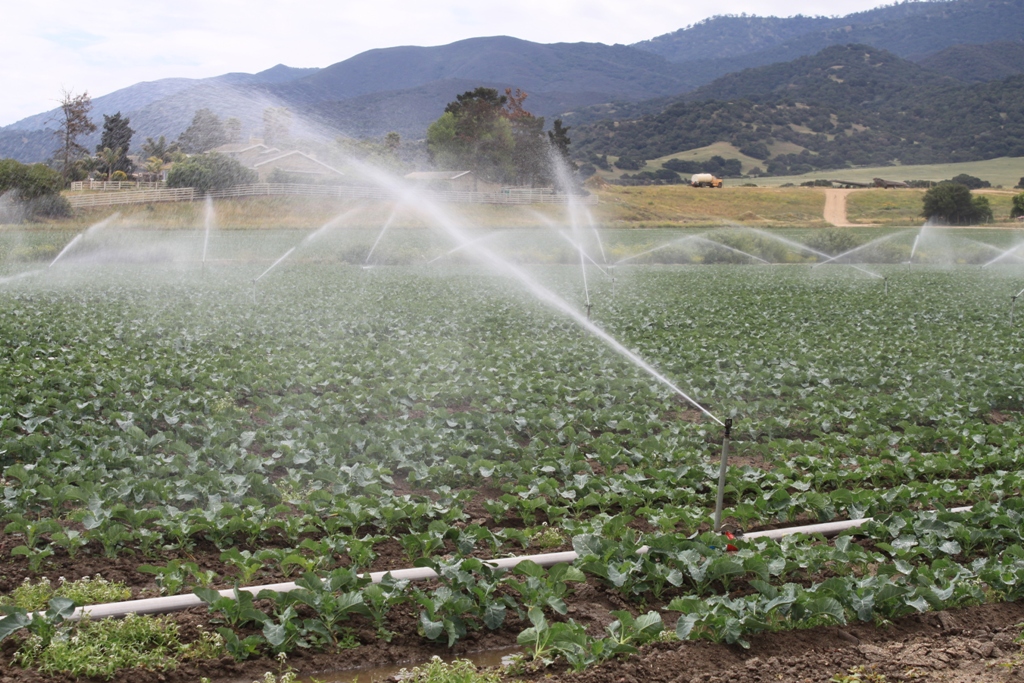 However, the basin is currently not being monitored under the state's groundwater data system, so the status is really a bit unknown …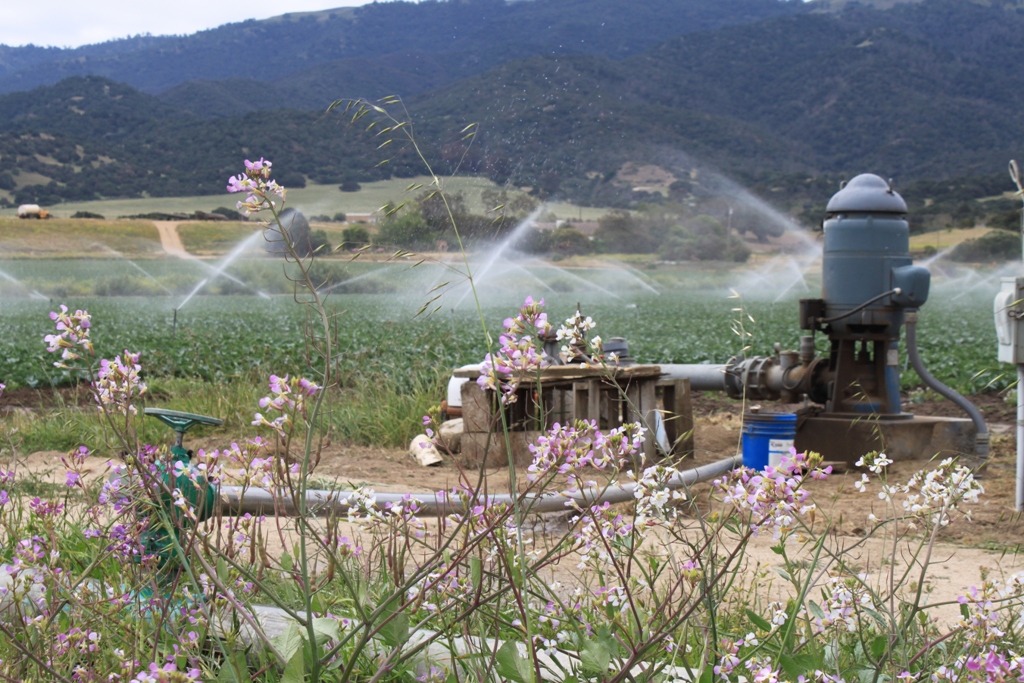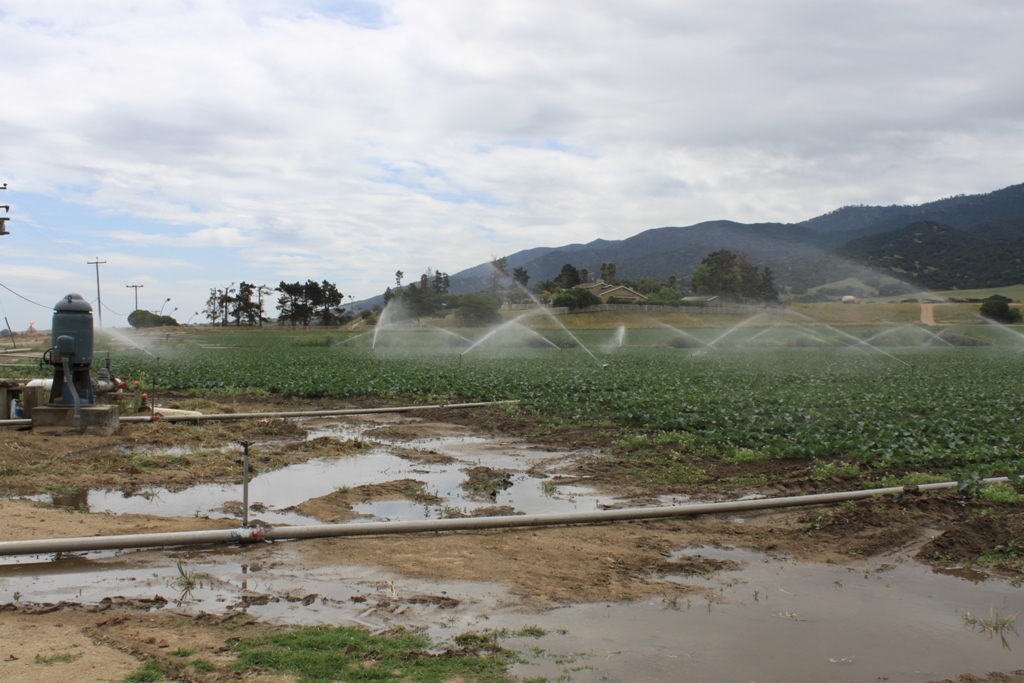 Goats keeping the weeds down around the reservoir …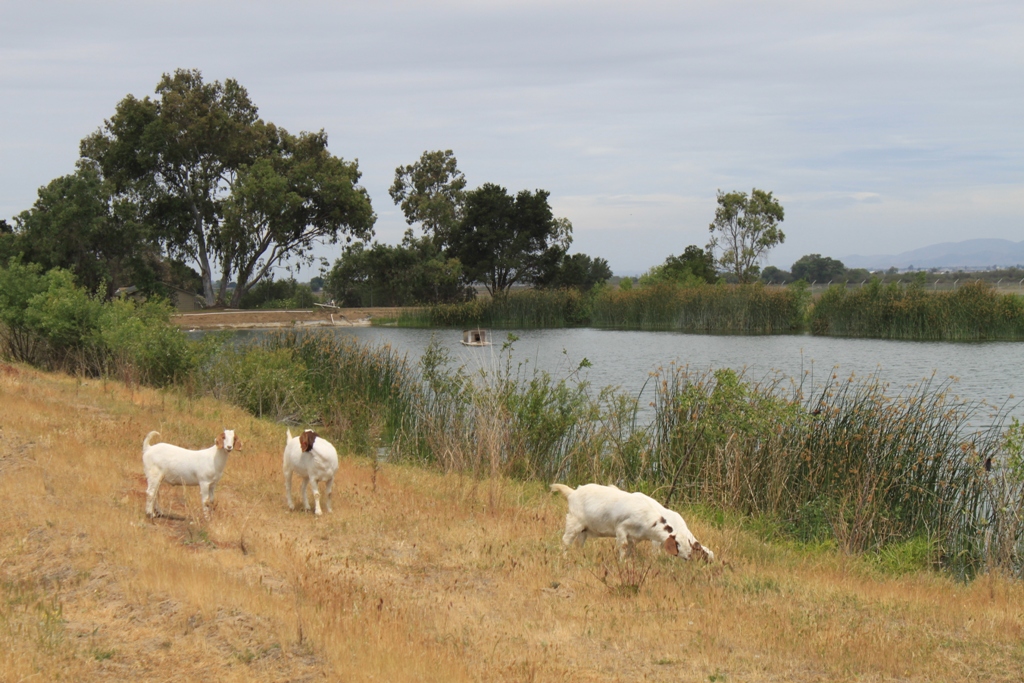 I love these things (below)  … they look like barfing worms …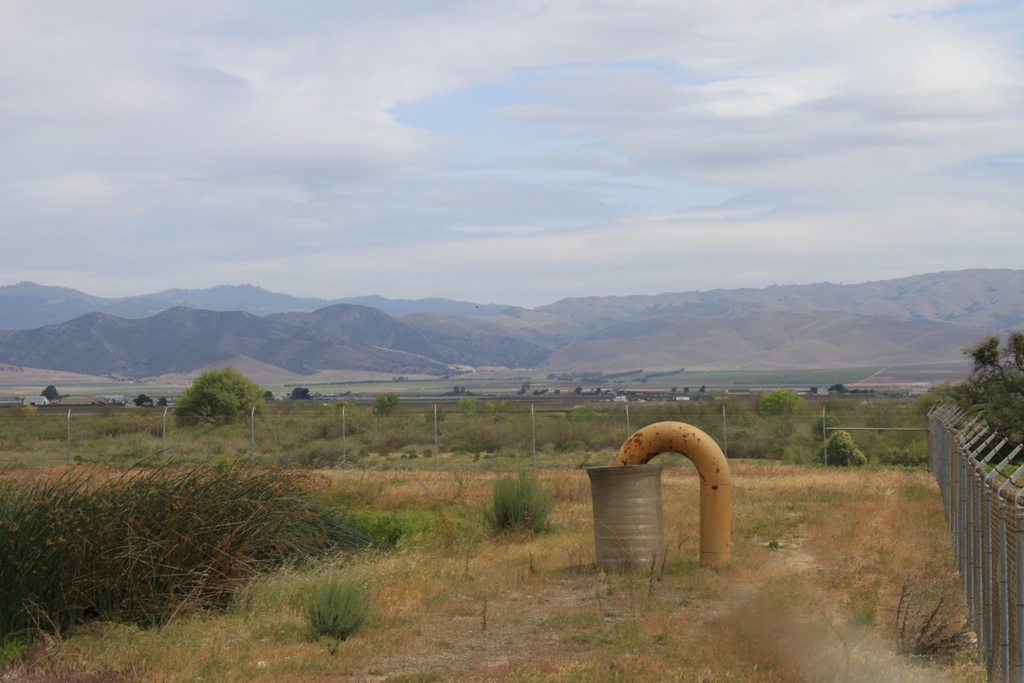 So as you can see, at least in the Salinas Valley, they are growing plenty.  Your salad and strawberries are safe.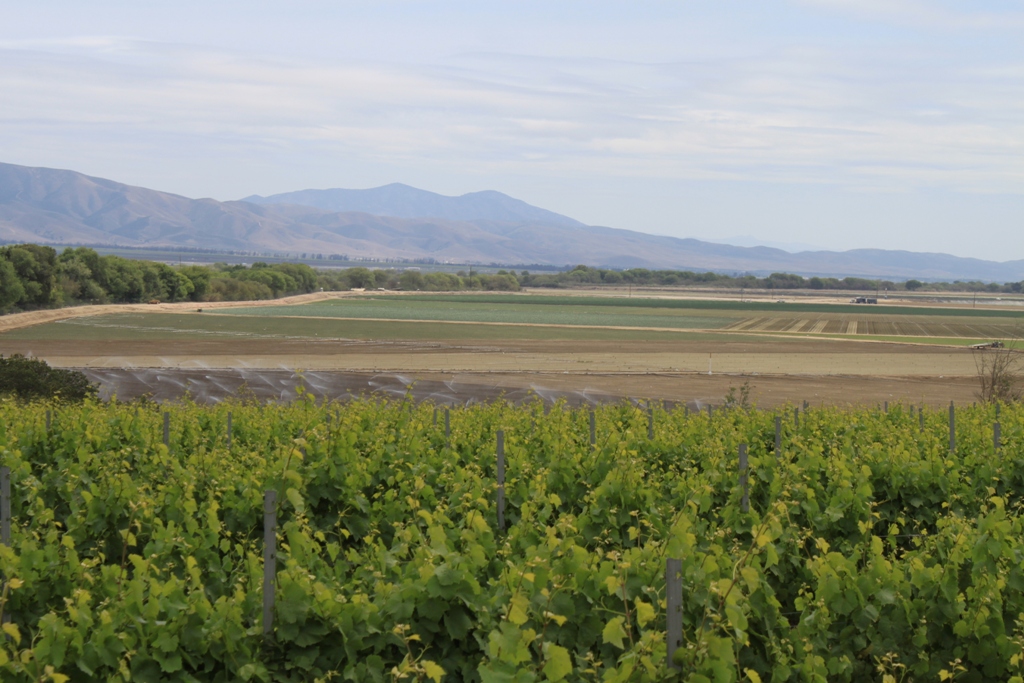 Next, on to Paso Robles where I will show you what all the fuss is about.
So long from the Salinas Valley!