This is Klondike Lake, sort of secret locals-only sort of place in the Owens Valley.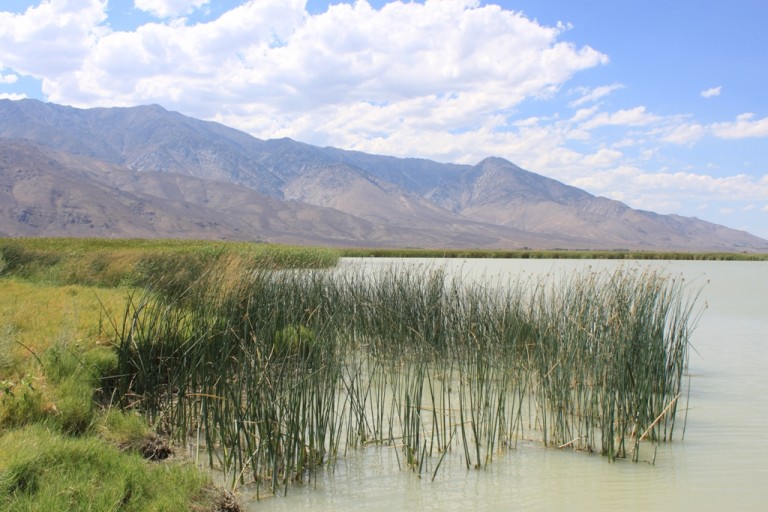 The lake is located in an alkali sink about 2 miles north of Big Pine.  It is an ehancement & mitigation project by the Department of Water and Power.  I'm not sure I'd want to swim in it, but the locals do.  There aren't many other options around.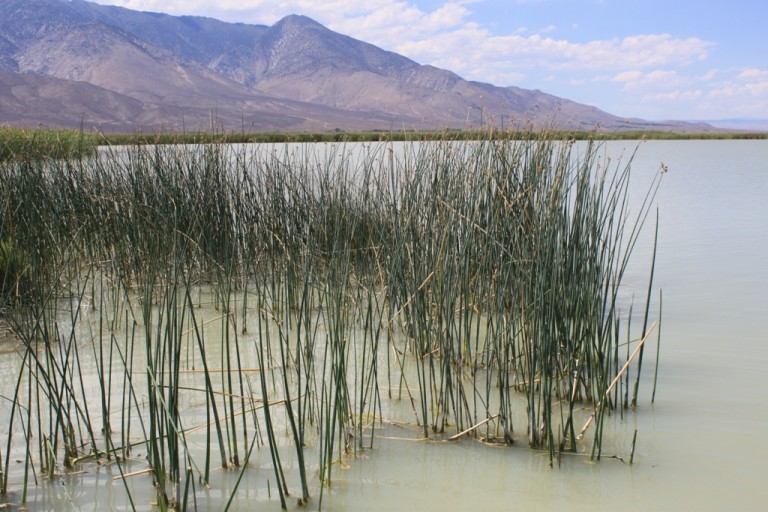 Off to the side is this wetland area and a few birds …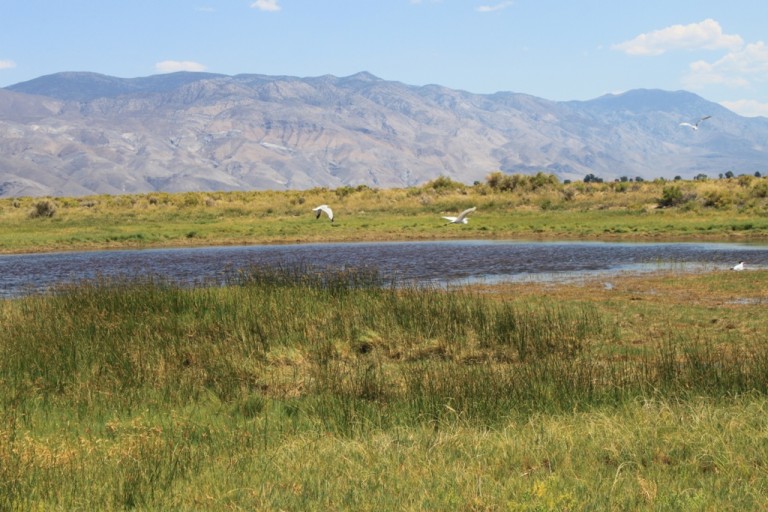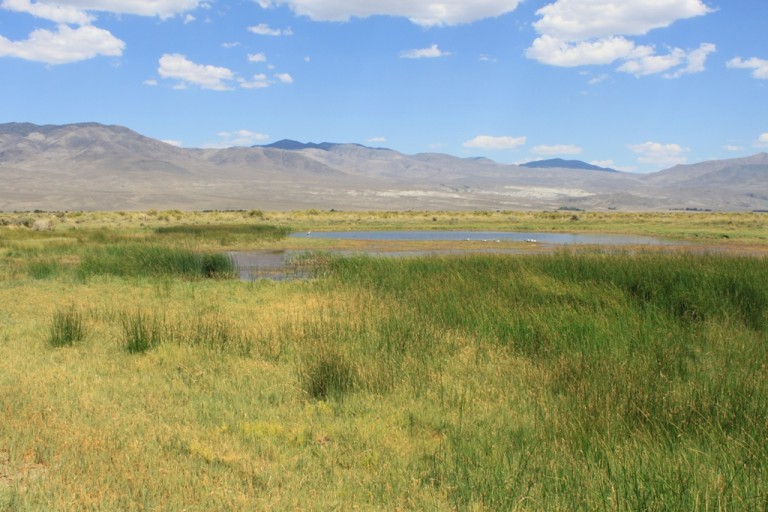 If you look off in the distance in this shot, you can barely make out some satellite dishes …  this is the Caltech Owens Valley Radio Observatory.  You might have seen them strung out along the far side of the valley as you drive the 395.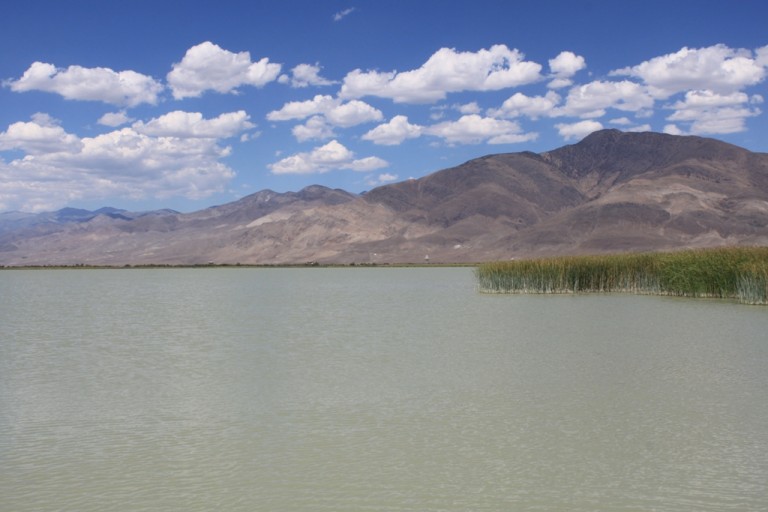 We drove over and took a look at what we could see.   There are more than 2, but this is just as much as I could photograph from behind the fence lines.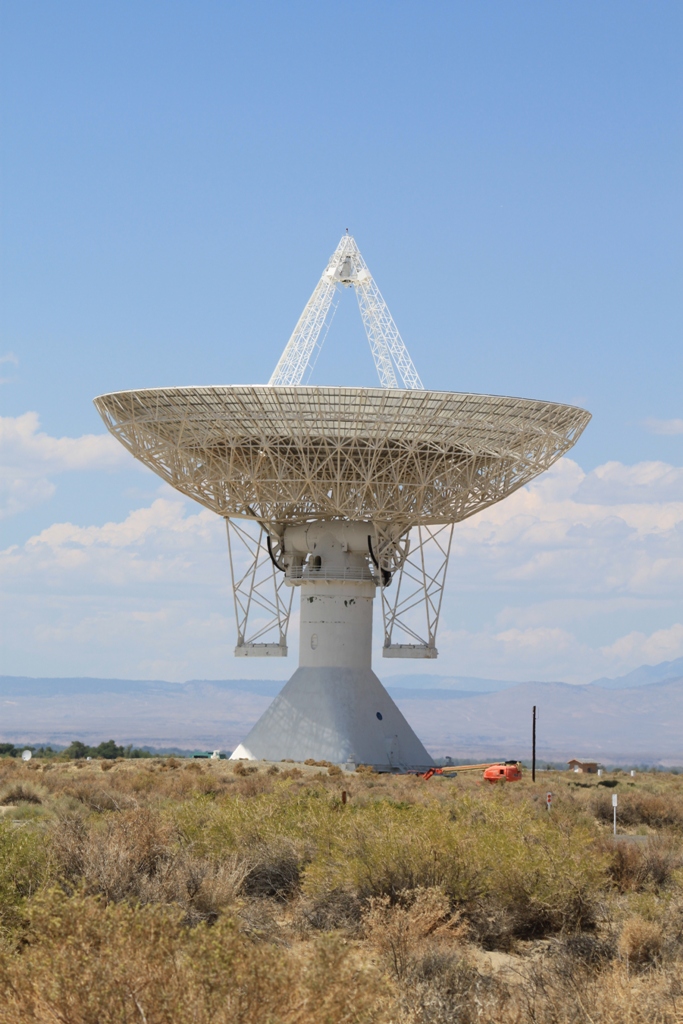 You can take a tour here, but not in the summer months, and unfortunately, we're here in August.  Check out this website for more information on tours and the laboratory.  (Note: click on Information for the link to the tour page.)