I have been doing a lot of traveling lately, and I'm way behind on posting my photographs, but yesterday I drove through the oil fields of Kern County on Highway 33, also known as the Petroleum Highway, and I really wanted to share these pictures first.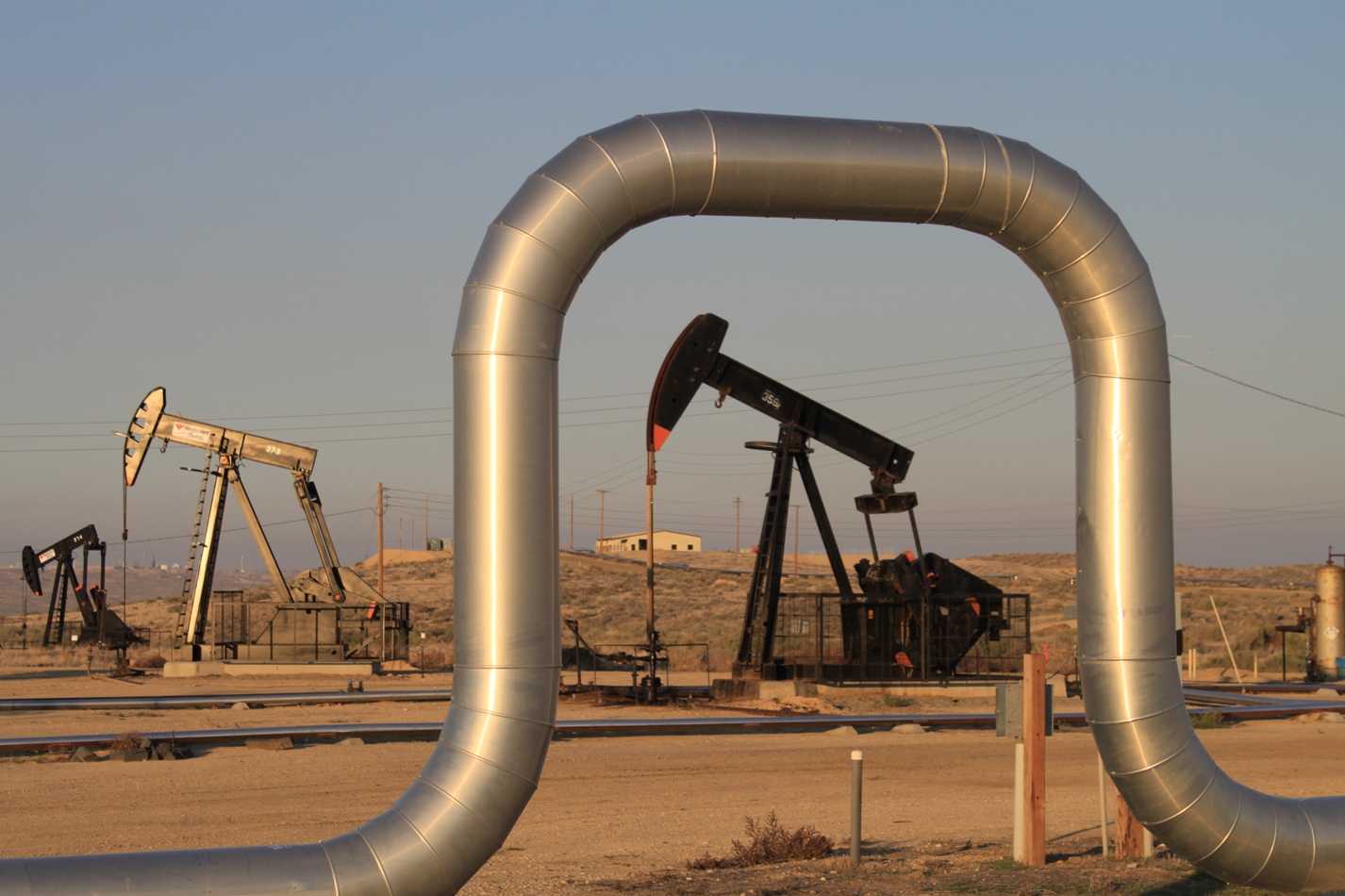 This picture is from when we had driven through this area a few weekends ago on another trip, but we didn't have time to stop a lot, and the pictures that I took didn't convey the depth and size of the infrastructure here. I was thrilled to be presented the opportunity to return on my own.
And so my fascination with working landscapes continues … Kern County is a significant producer of oil and natural gas, producing 1/10th of overall U.S. oil production. If Kern County were a state, it would be the fourth largest producer in the United States. This is clearly evident by the sheer enormity of the oil and gas operations here.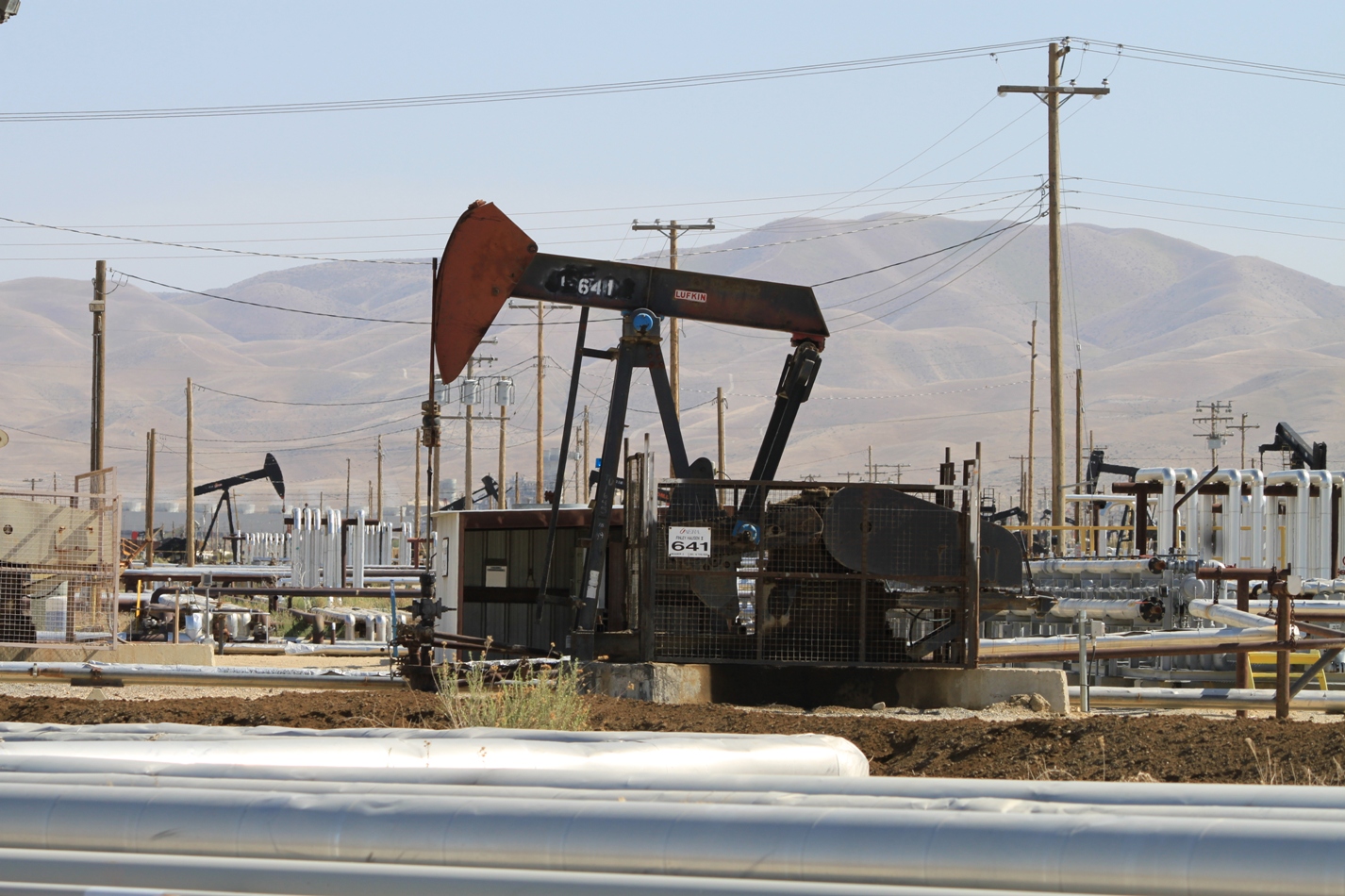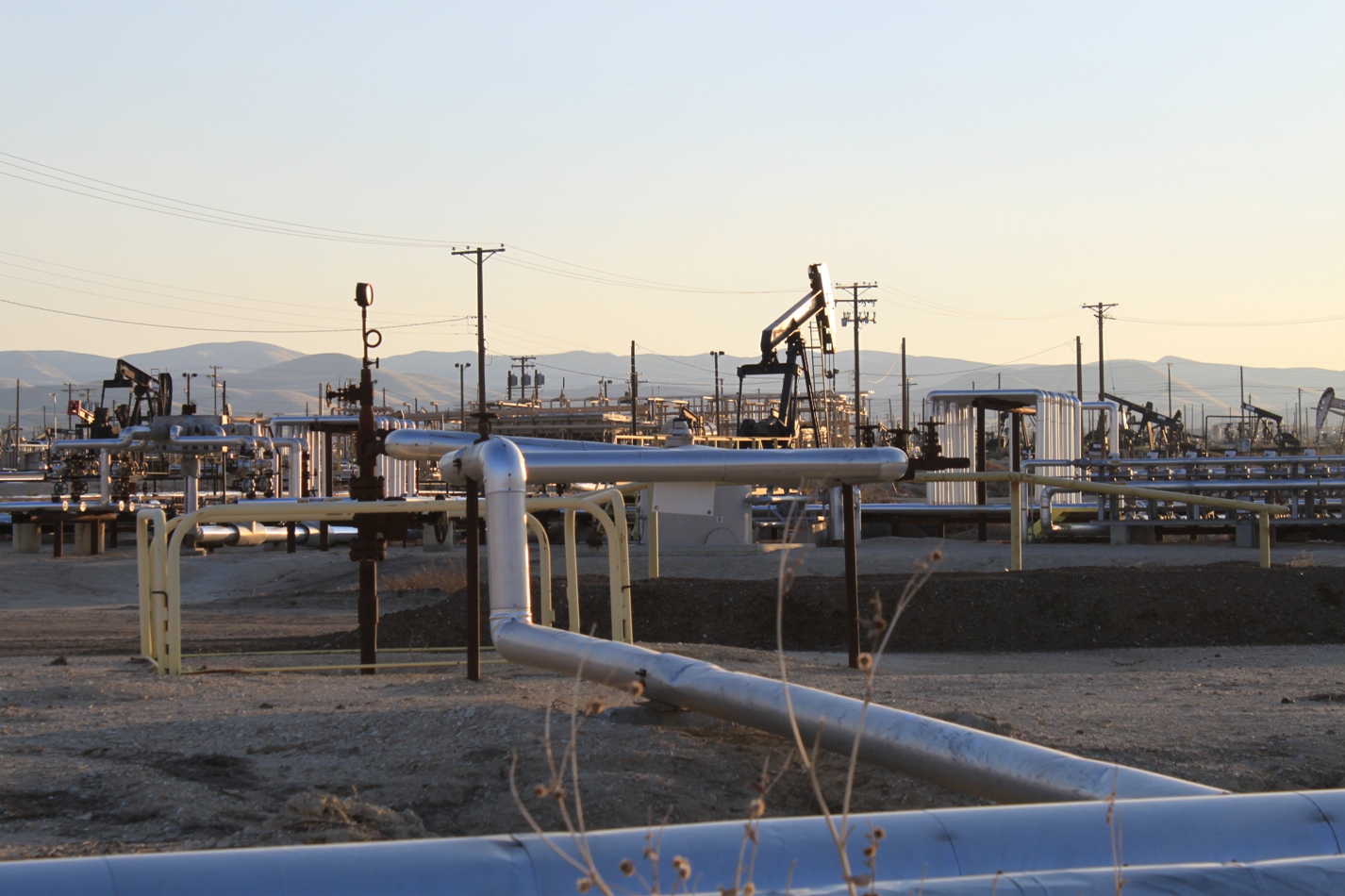 As California's leading producer of oil and gas, Kern County produces 75% of the state's oil and 58% of the state's natural gas (2009, Wikipedia).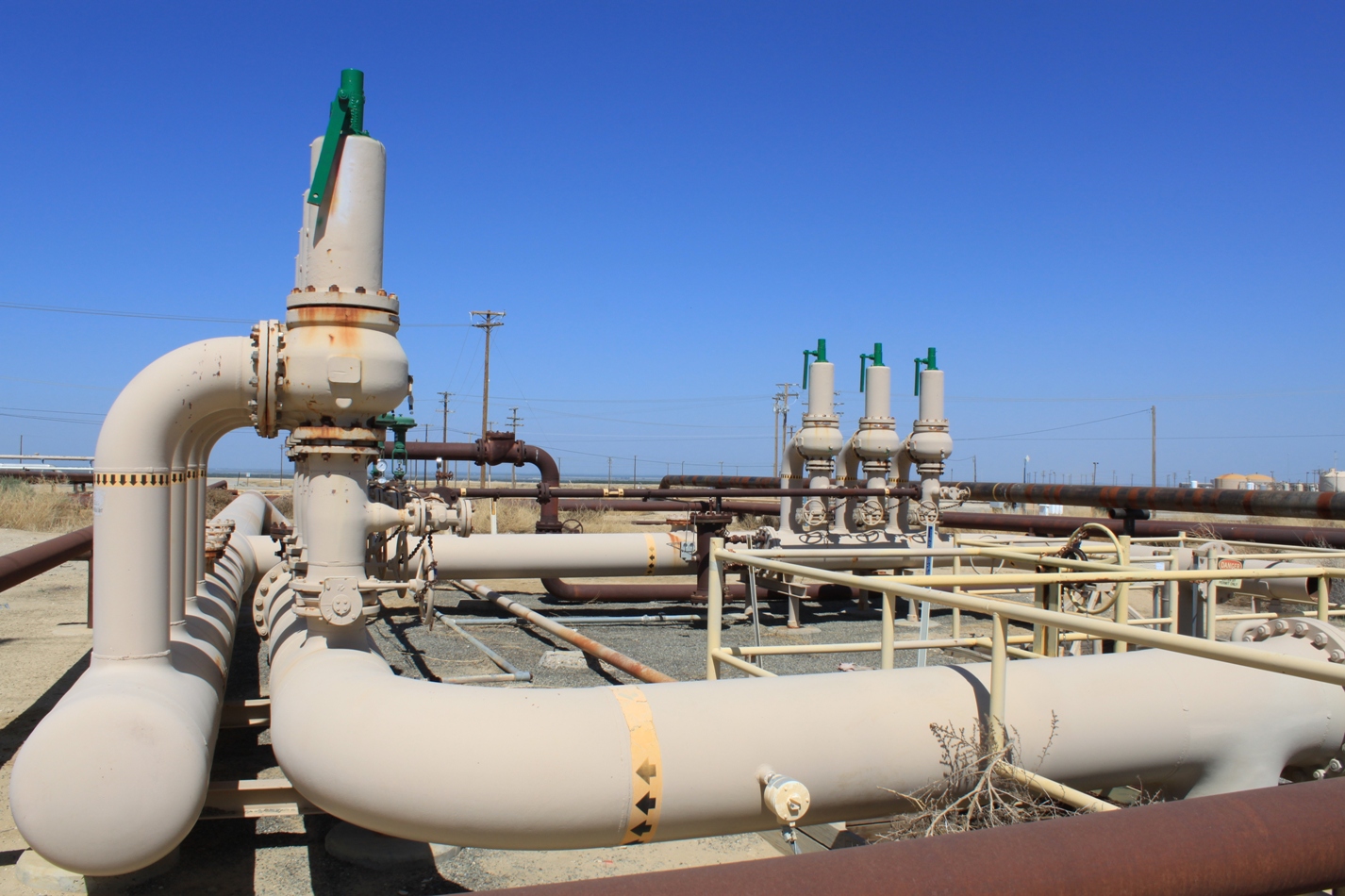 Three out of the five largest oil fields in the U.S. are in Kern County – the infrastructure here seems to go on forever.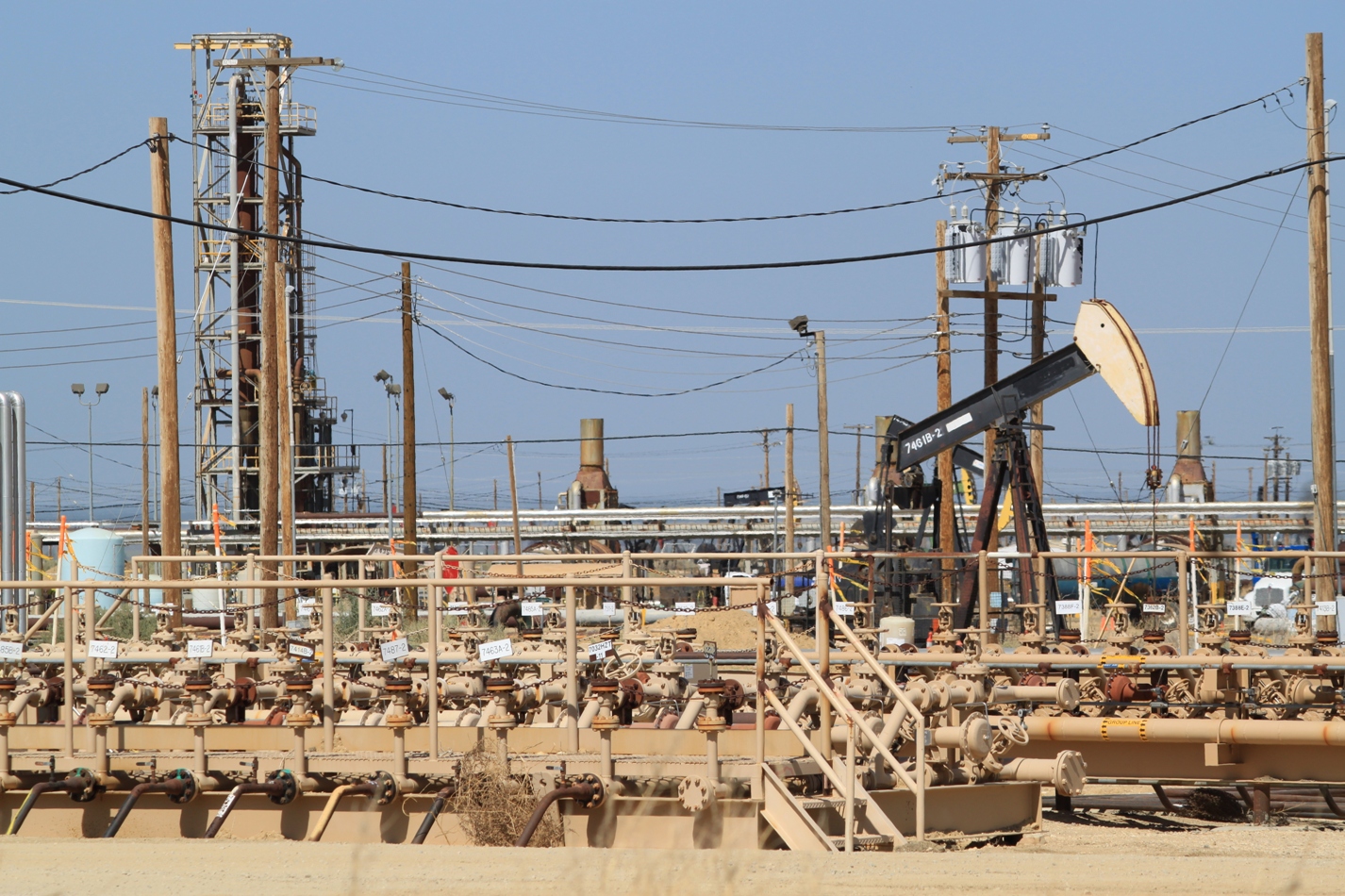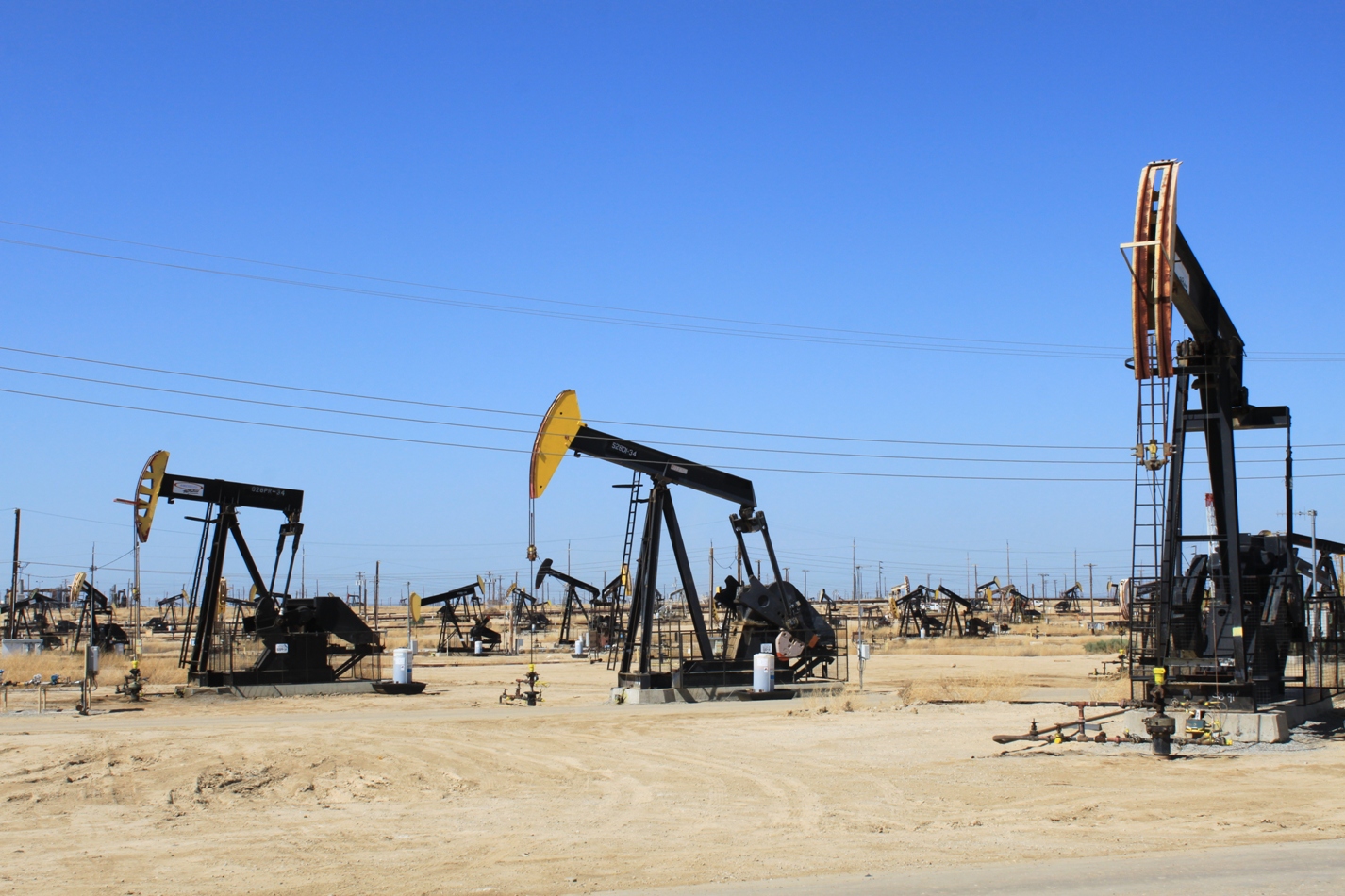 Natural gas is oftentimes found alongside oil deposits, and must undergo a cleaning process to remove impurities before it can be put in the pipeline.  Some of the infrastructure here is for natural gas, but I am quite unfamiliar with oil field infrastructure to really be able to tell you what I am seeing.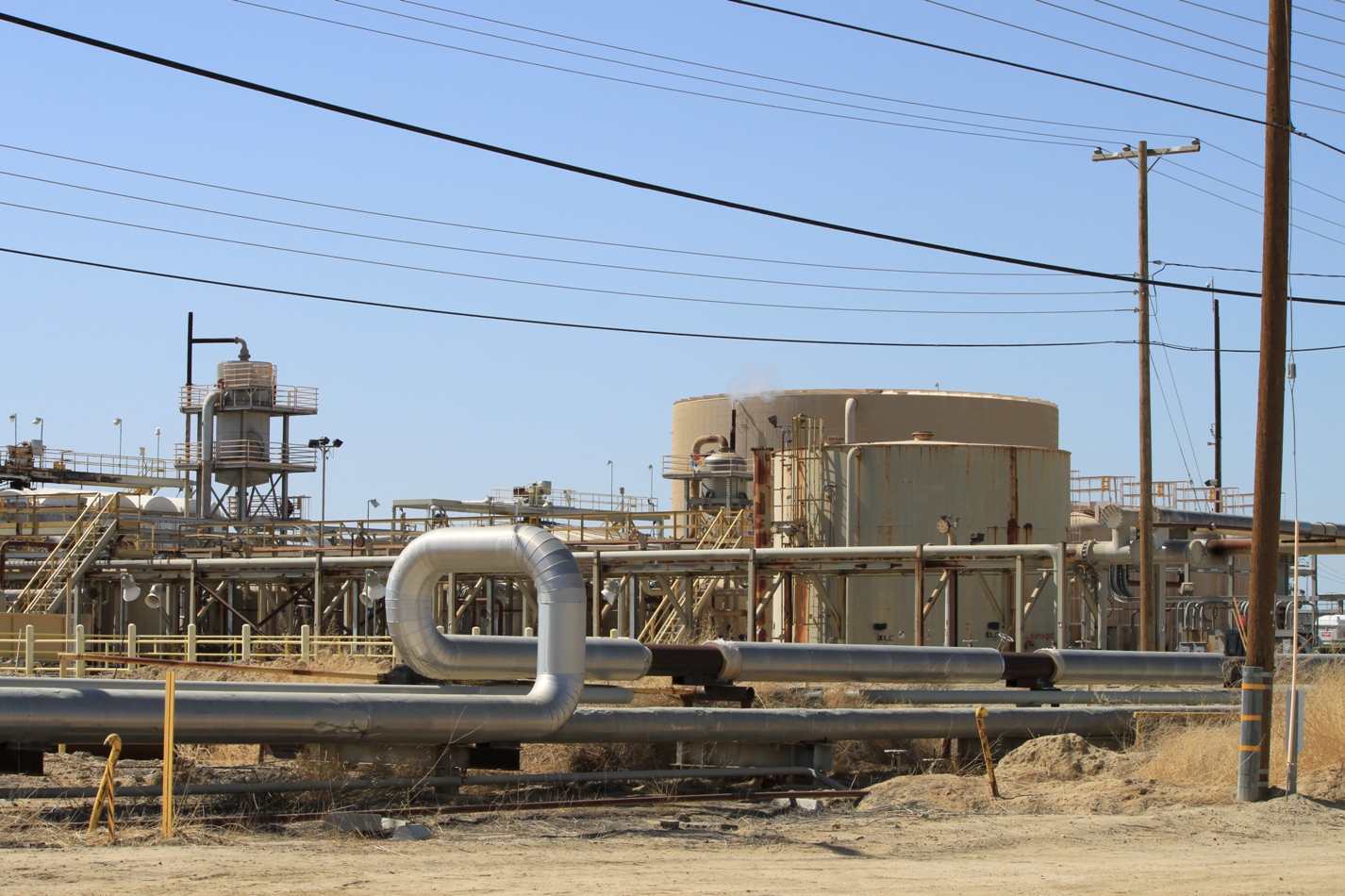 It seems such an apocalyptic landscape; even though there isn't anybody around me, it's far from quiet – the noise of the machines is constant and the air carries the scent  of chemicals.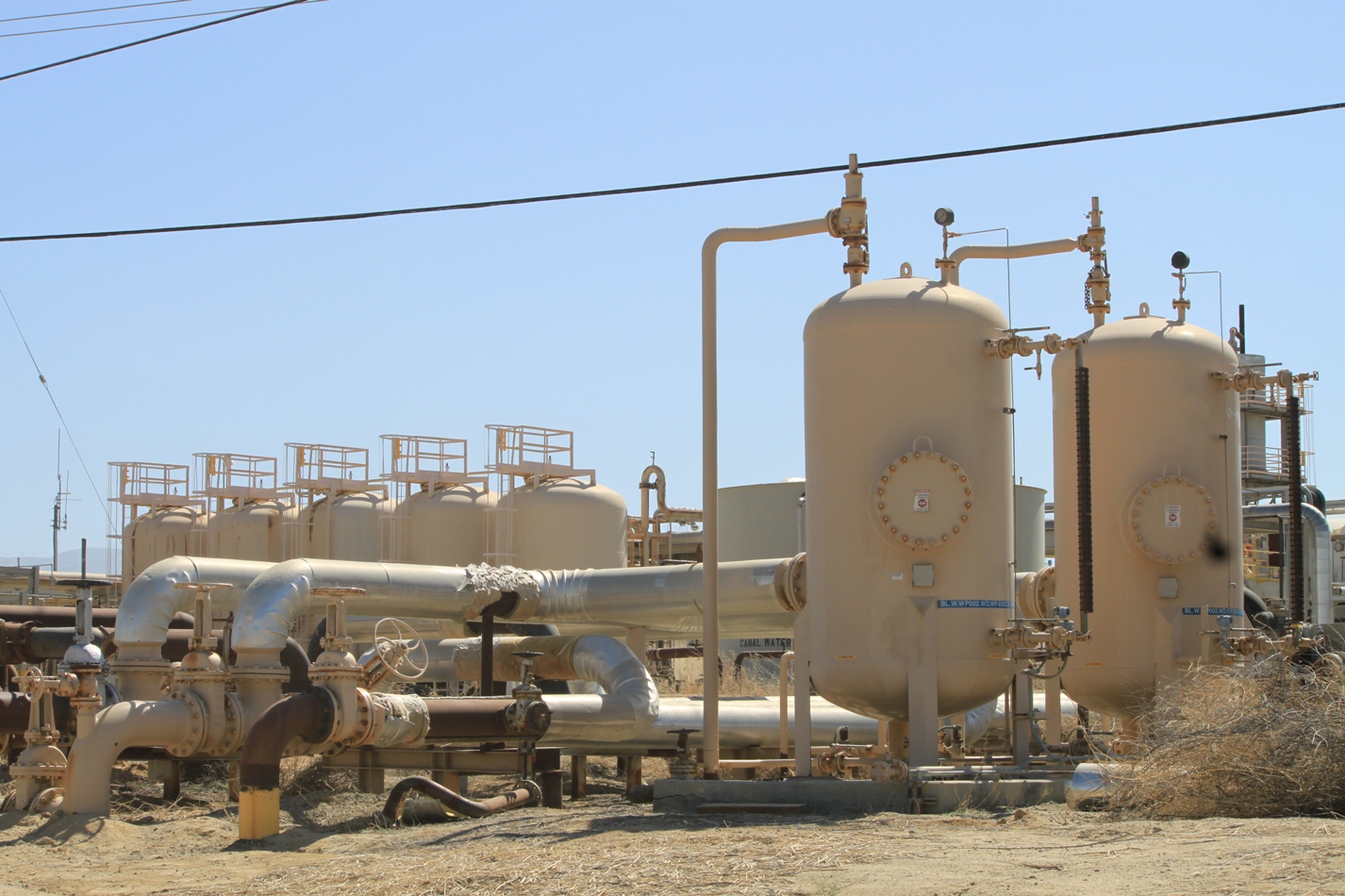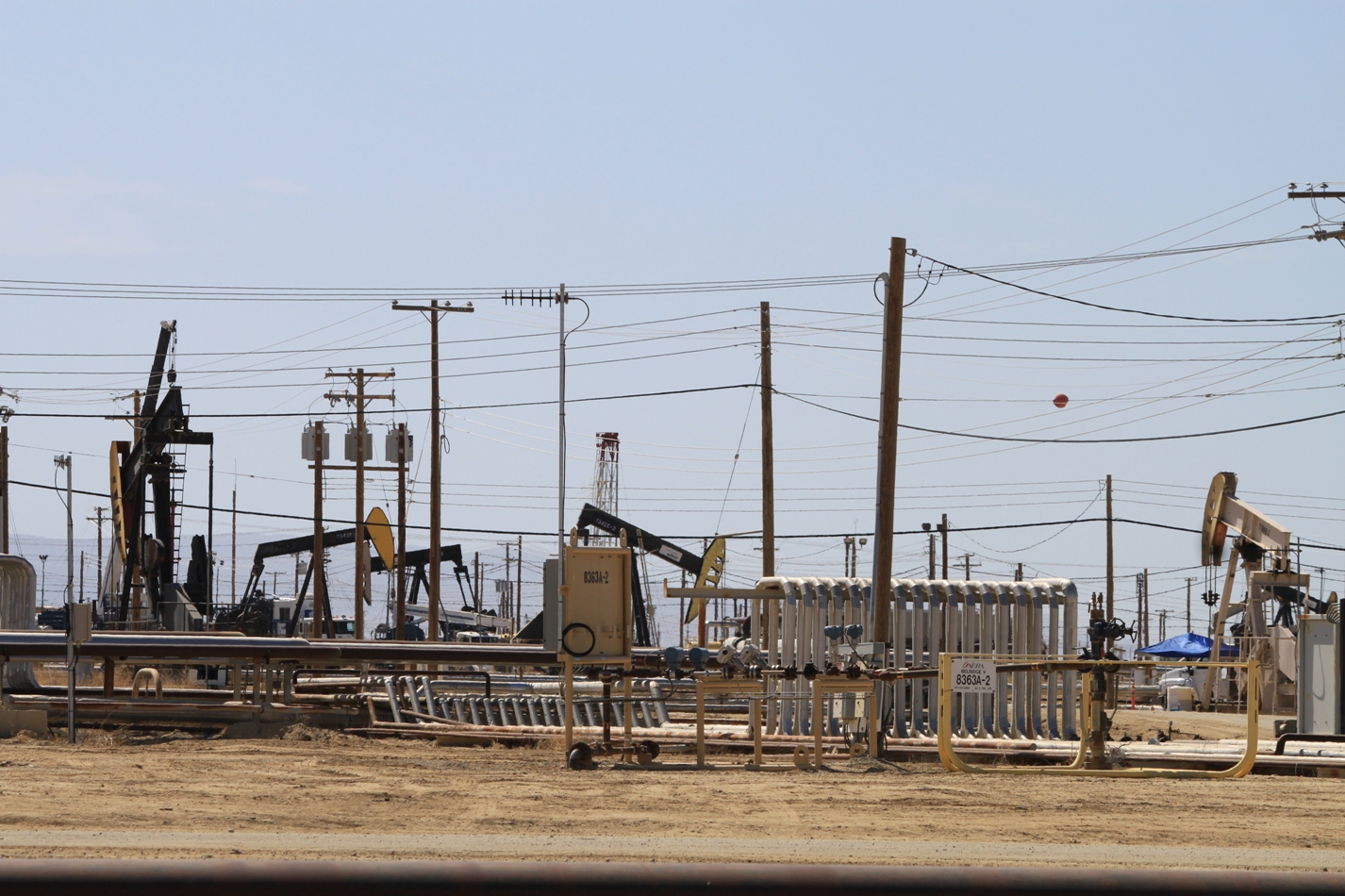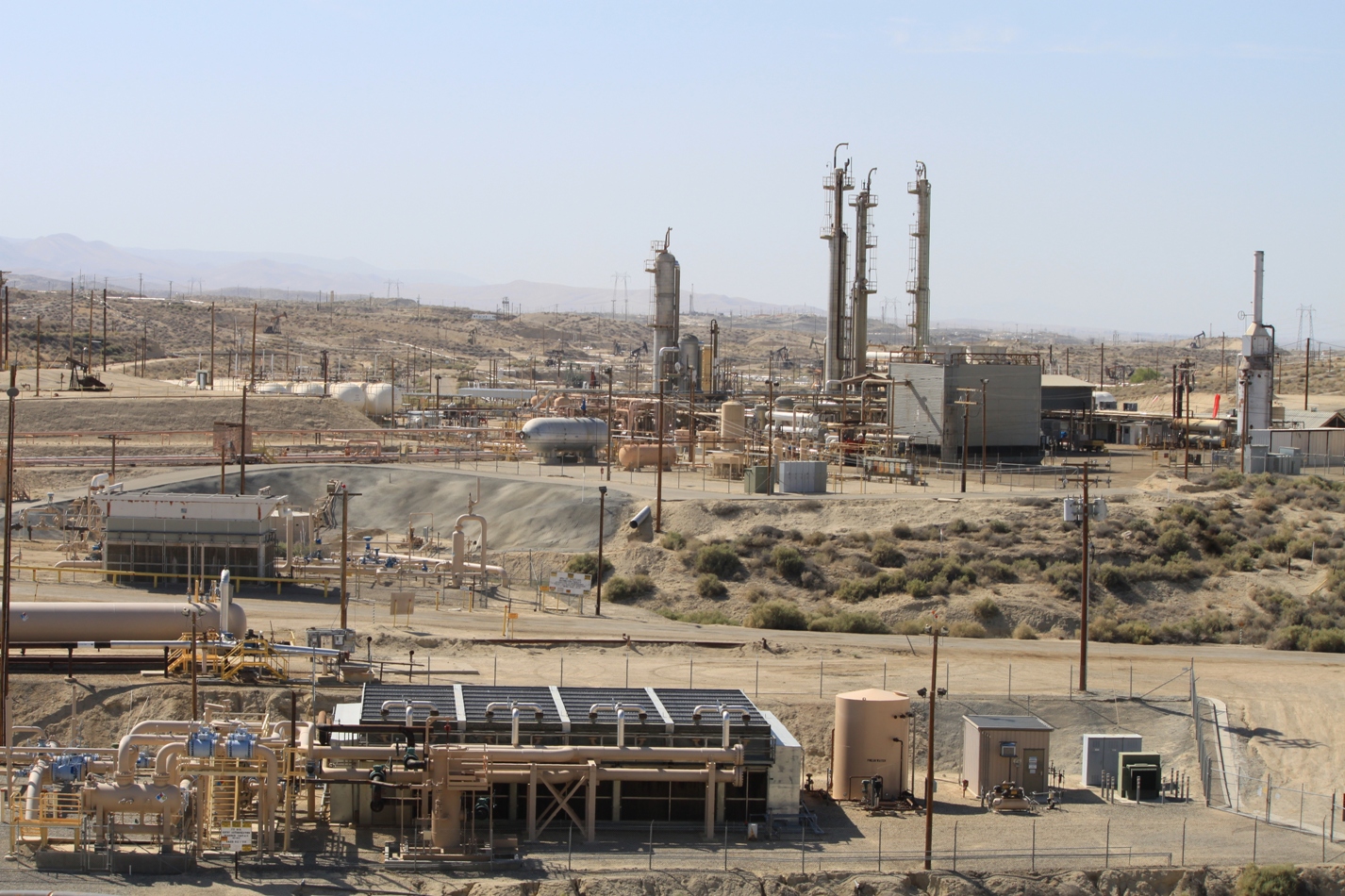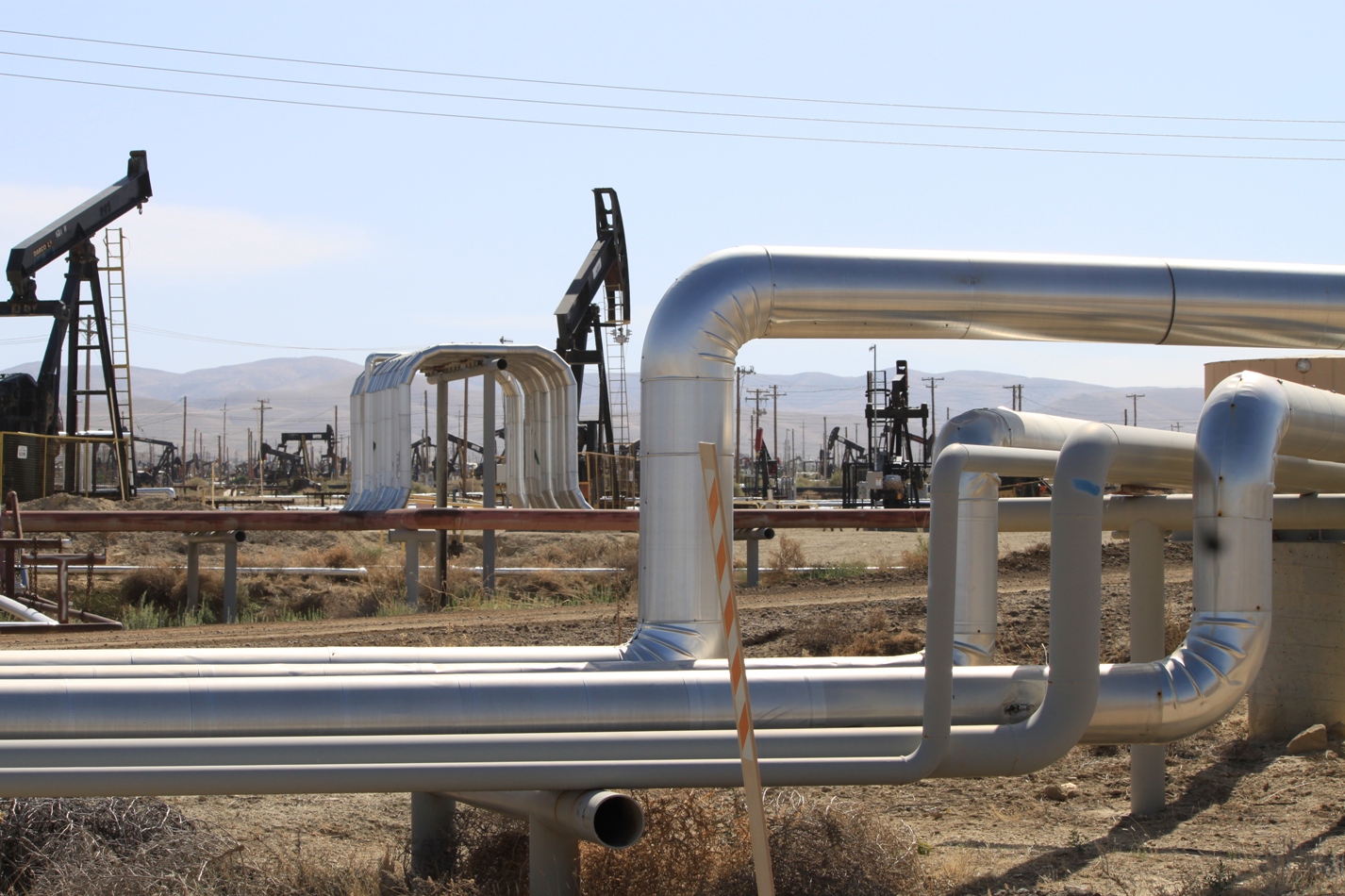 FOR MORE ON KERN COUNTY OIL AND GAS PRODUCTION:

View Kern County Oil Fields in a larger map