Sorry I haven't posted for awhile. It's not for lack of photos – I'm actually several trips behind and I embark on another journey on Tuesday to Monterey, sure to be another treasure trove of photos. I've just been so very busy and there are other things I should be doing right now, but I'm going to sneak in a photoblog post.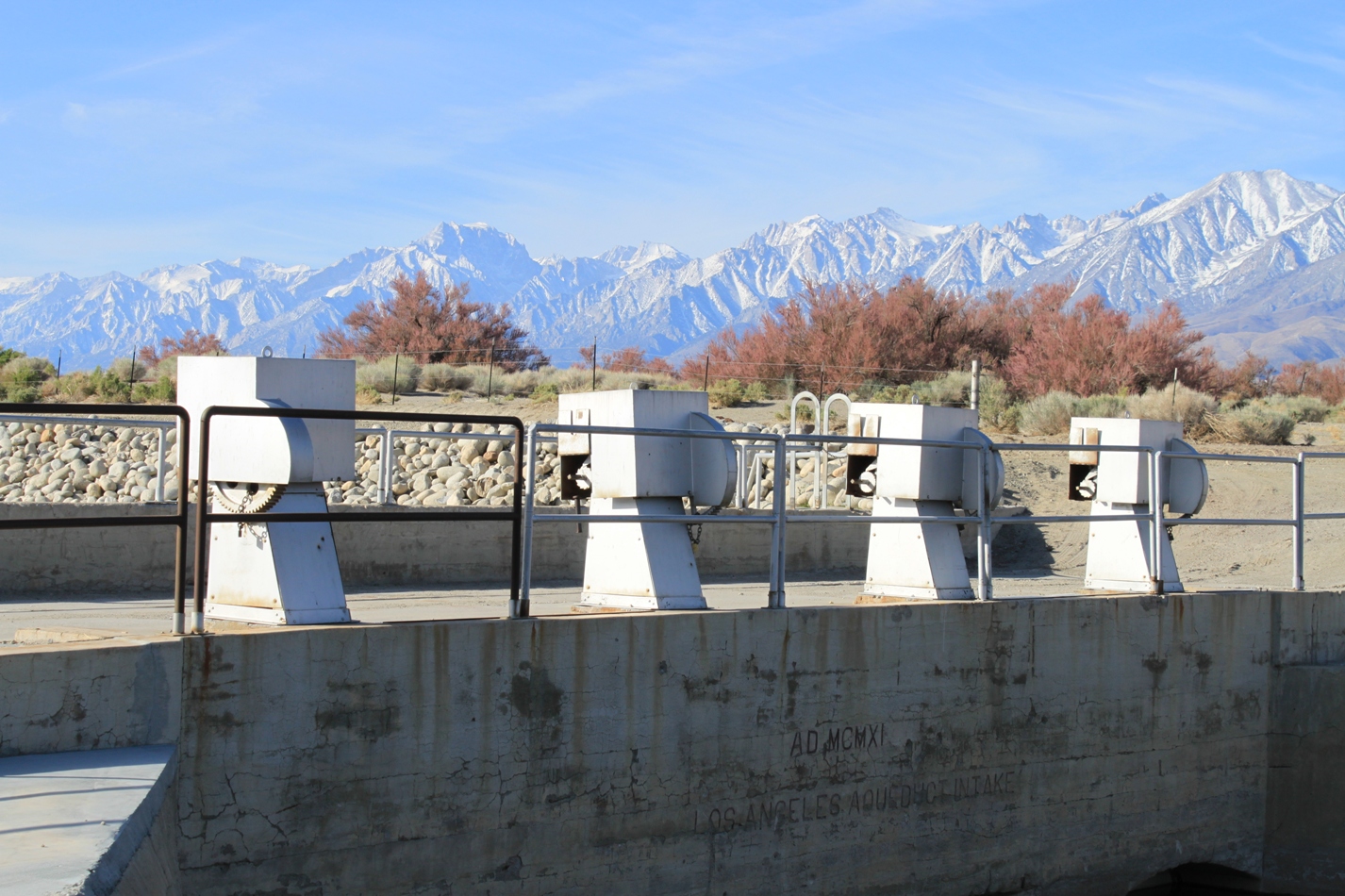 Ever since I bought my new SLR camera, I feel I need to visit my favorite infrastructure sites to photograph them with my new camera, and since I found myself with a day in the Eastern Sierra, I decided to start out with a trip to the Los Angeles Aqueduct intake.
The Owens Valley still had its winter colors on, which was quite different from where I live in Santa Clarita where spring has already been underway for weeks.  The Eastern Sierra Mountains looked spectacular with their dusting of snow.
Unfortunately, the morning hour was not favorable in terms of lighting on the aqueduct intake (although I could probably photoshop this.)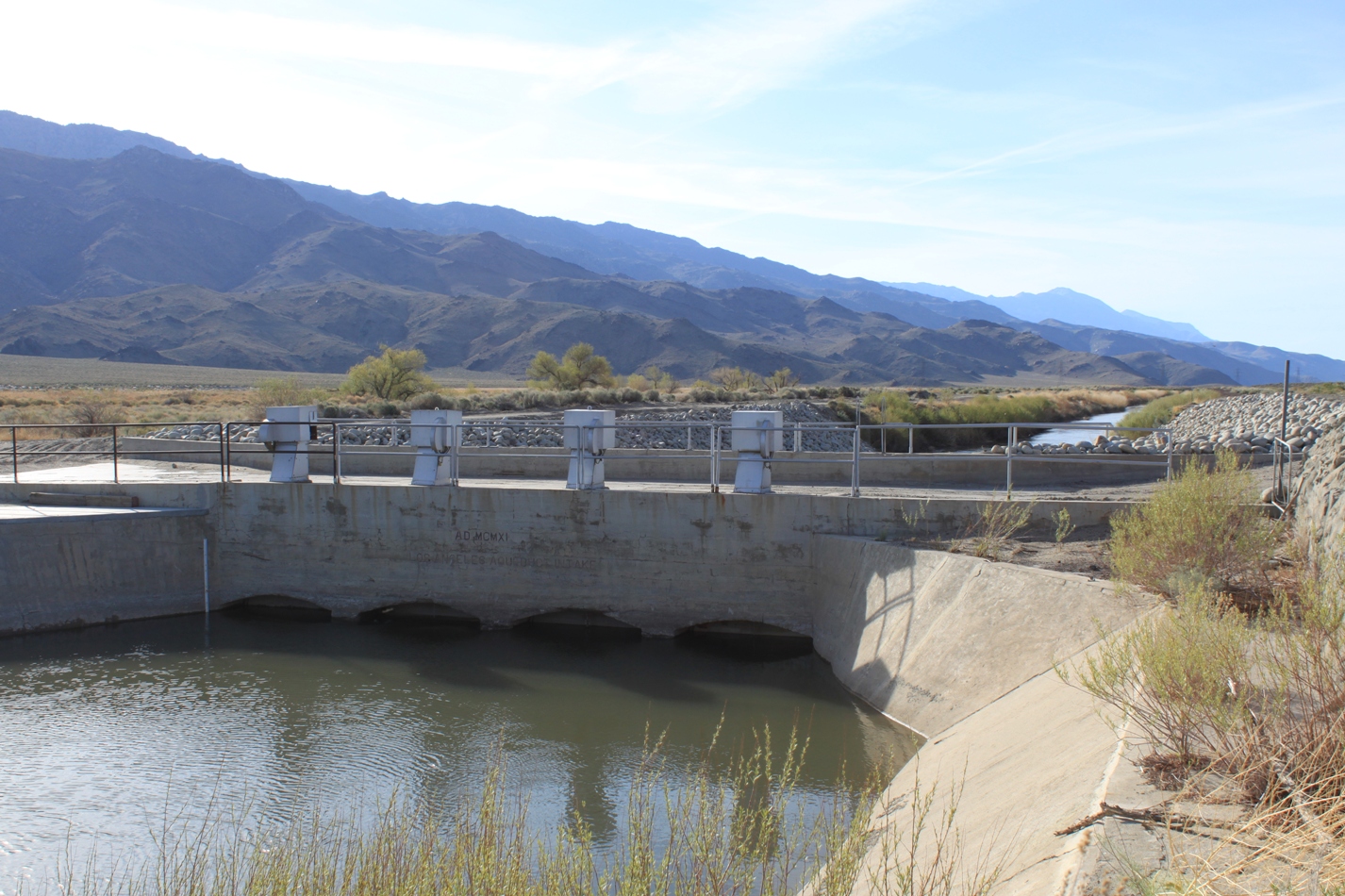 A large dredger is off to the side, and presumably in anticipation of construction or maintenance, all the "No Trespassing" signs are off the intake, so I am free to roam about the area – which, of course, I do!  This is the water that is headed to Los Angeles via the Los Angeles Aqueduct (below).
This is the water that is headed down the Lower Owens River as part of the restoration agreement.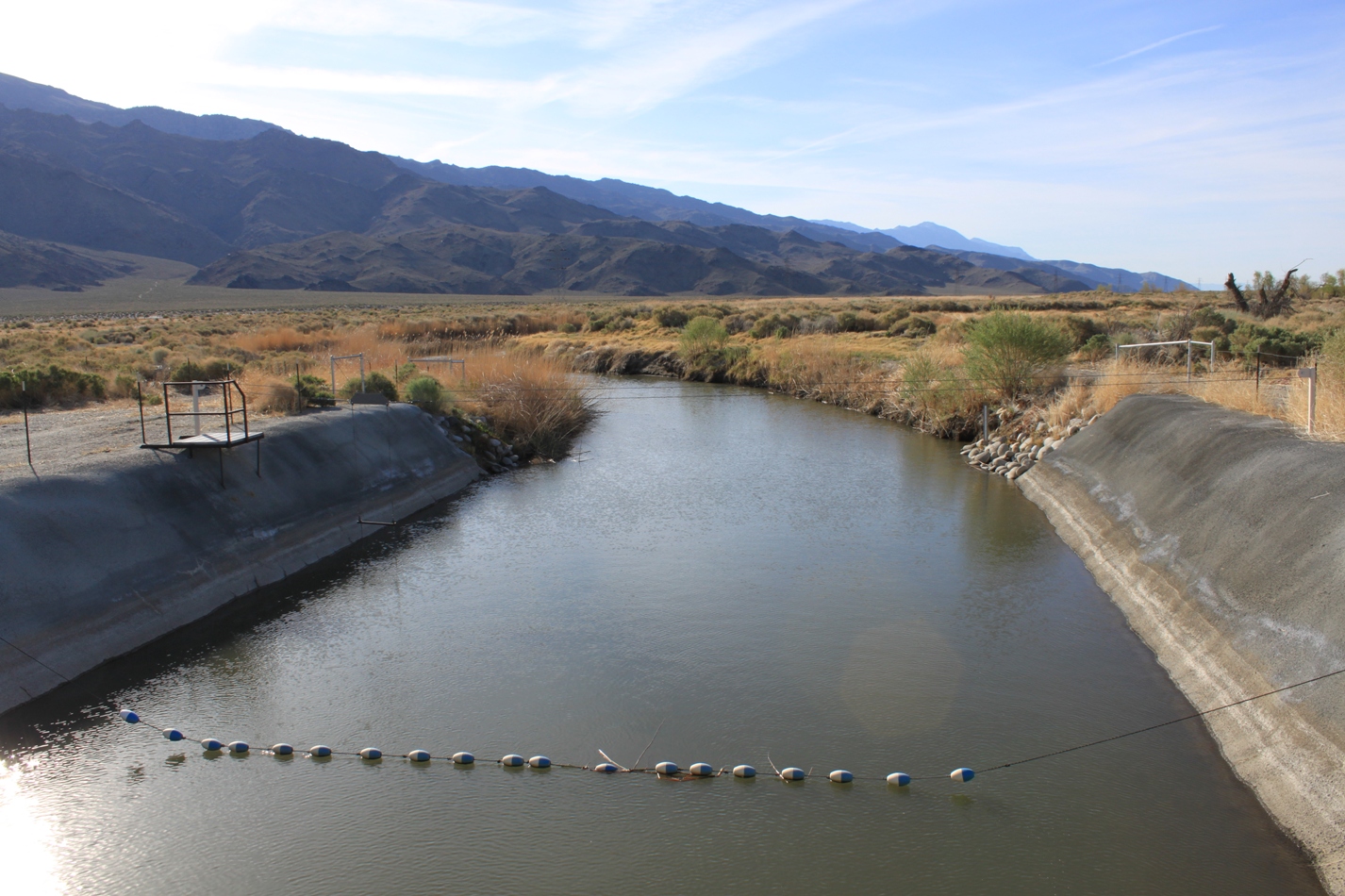 This is the weir – the Owens River is to the right – it flows past this weir and into the intake.  The layout is complex, so I'll post some resources at the end of this post.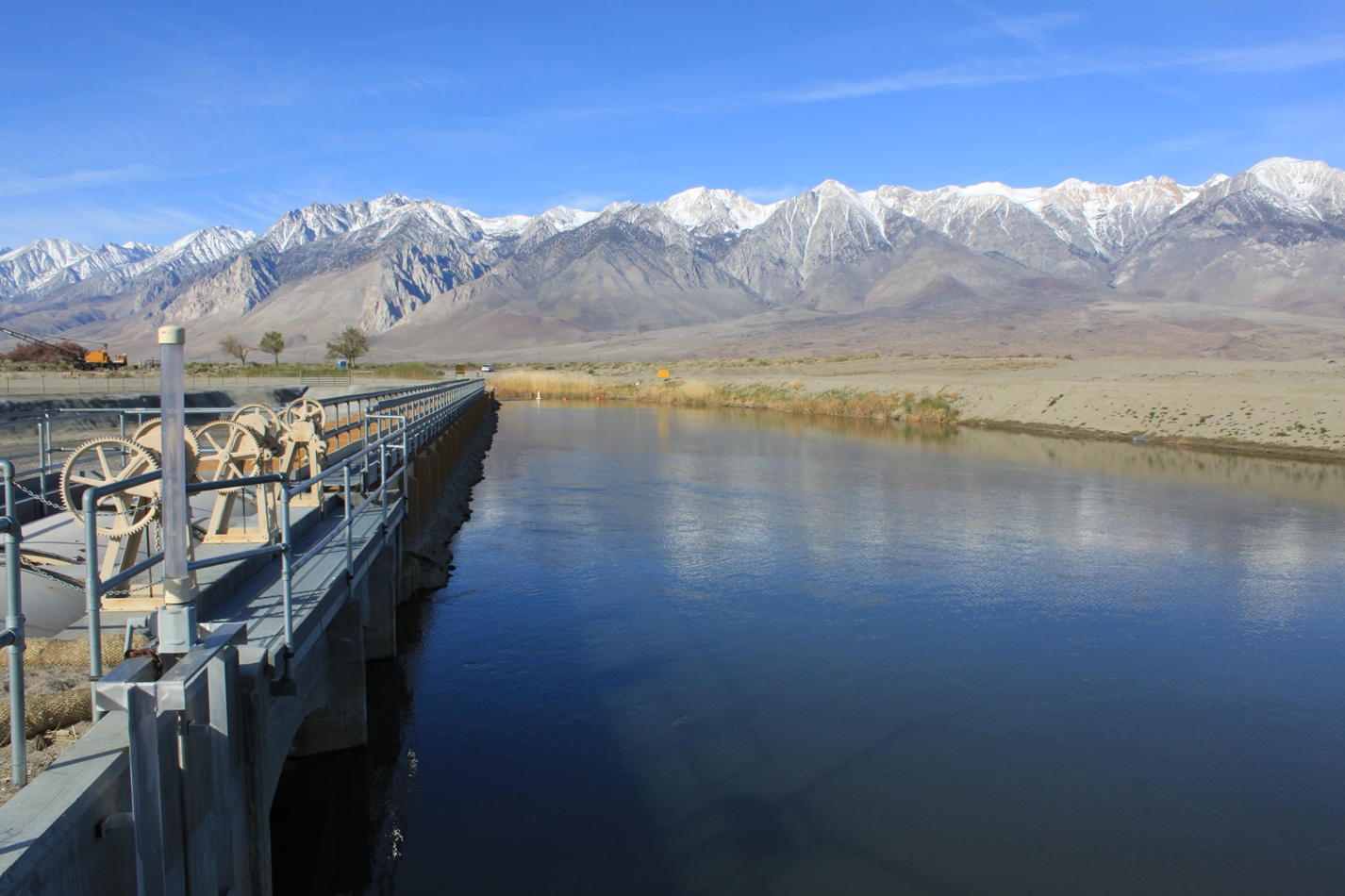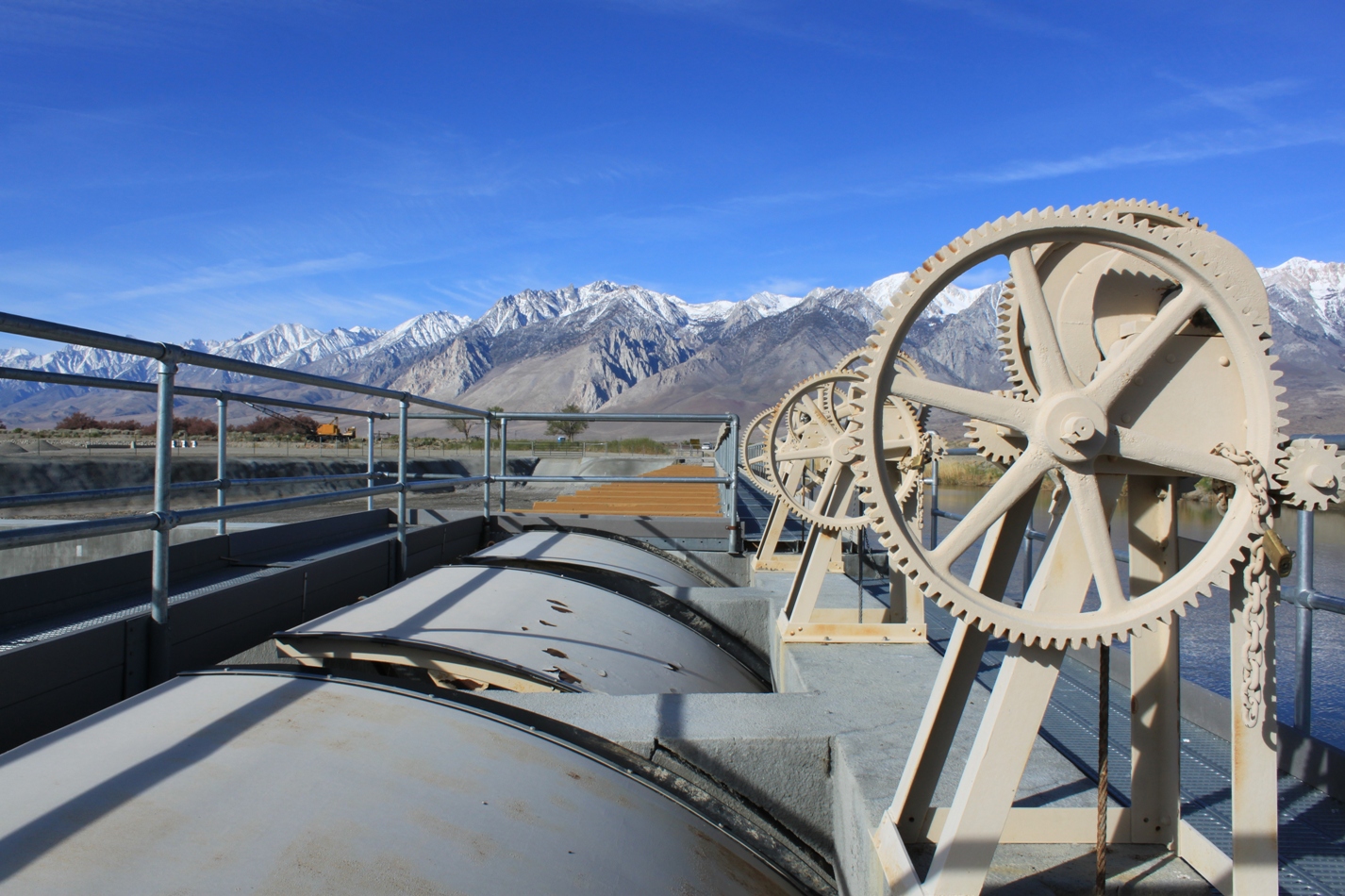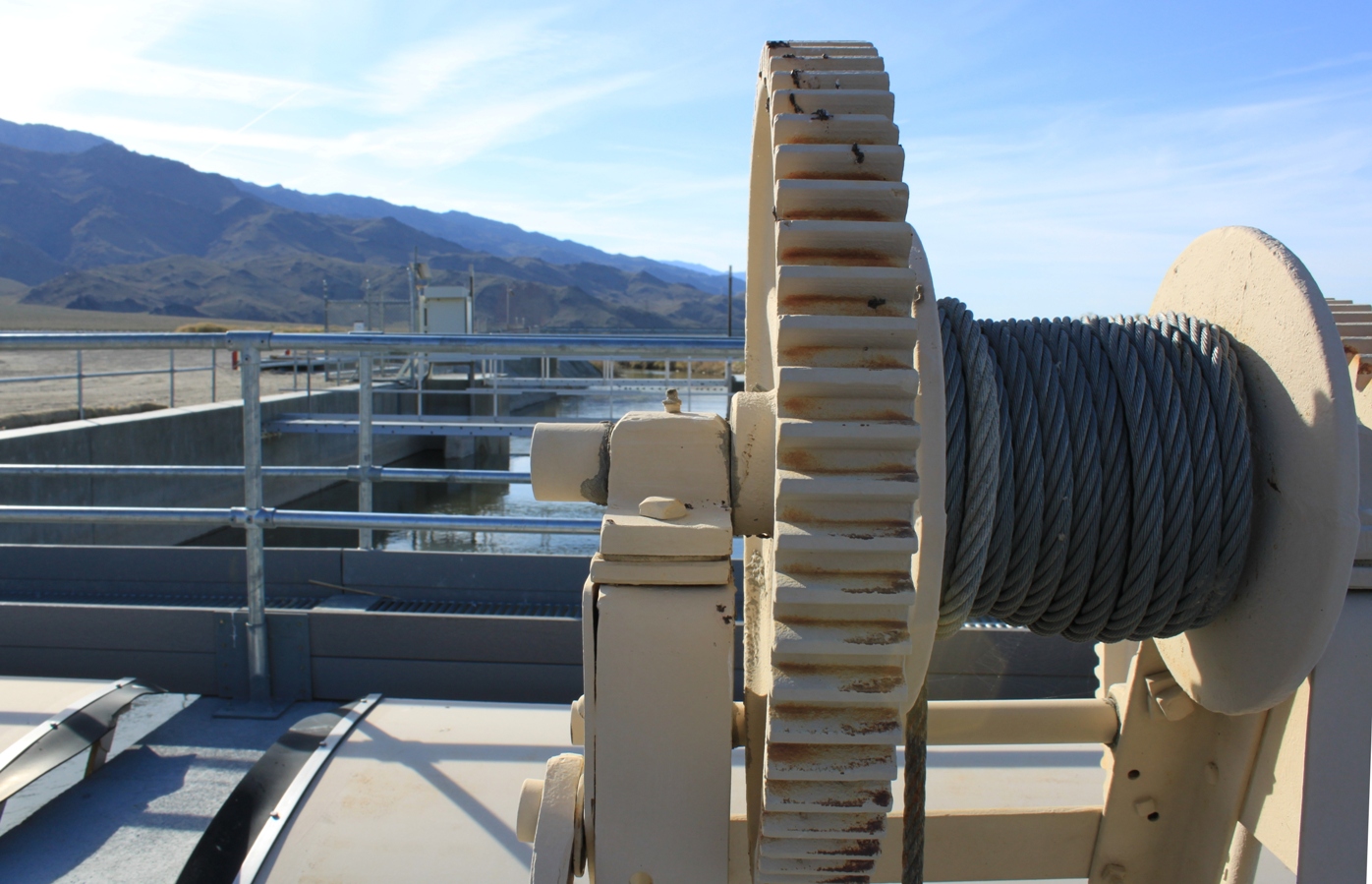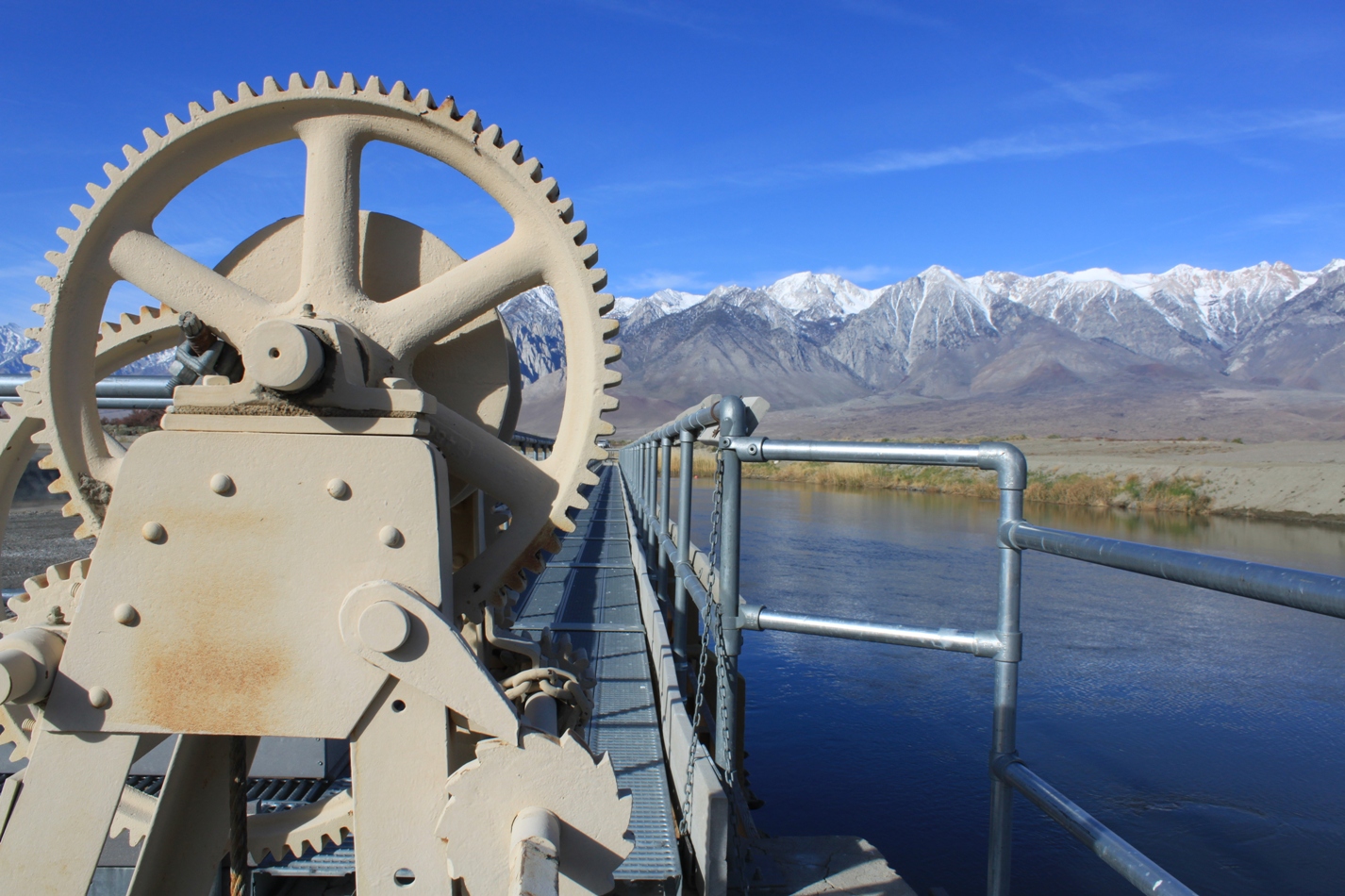 Below, the Owens River …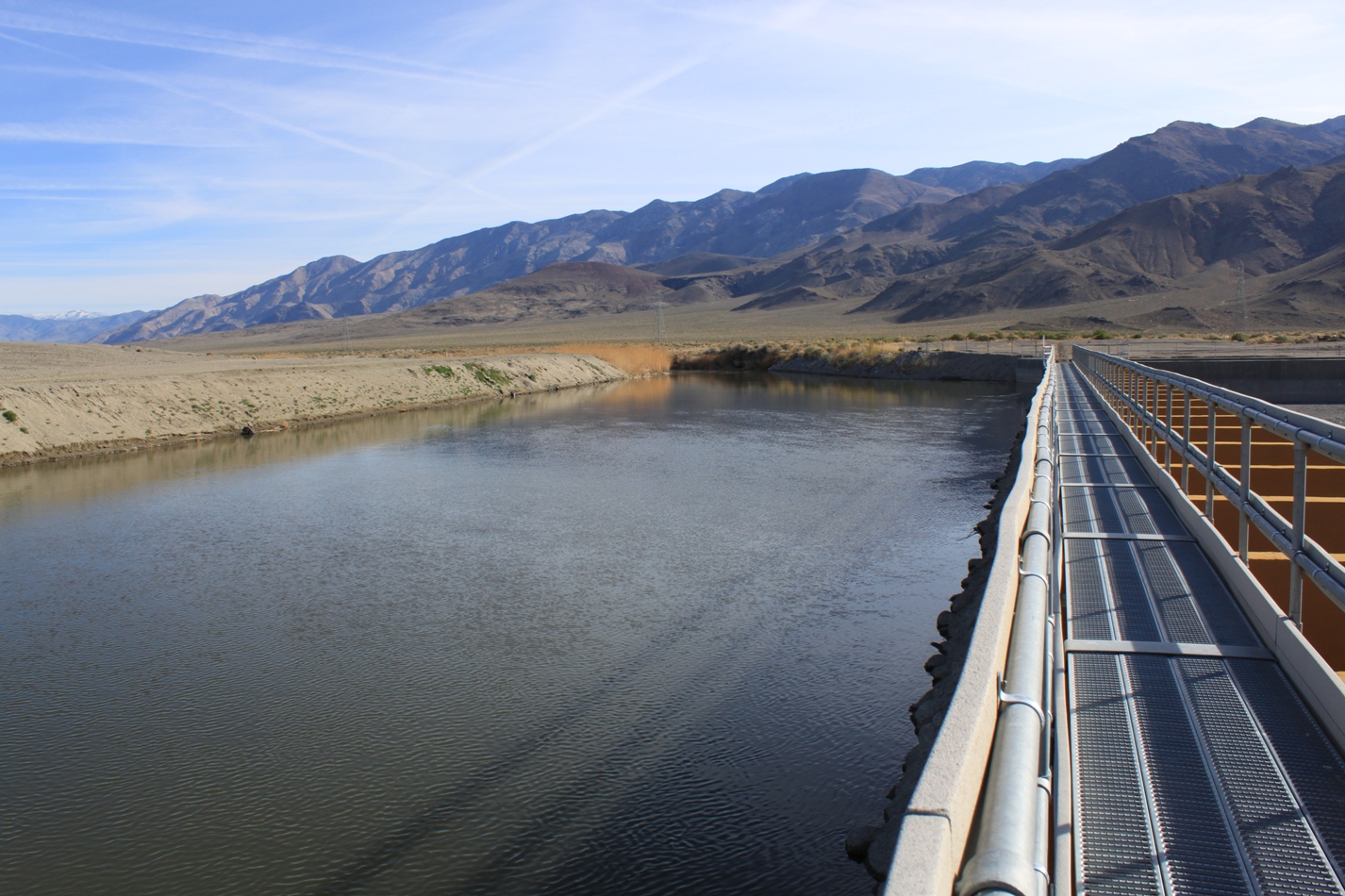 Unfortunately, the sun is not favorable for the face of the aqueduct, so …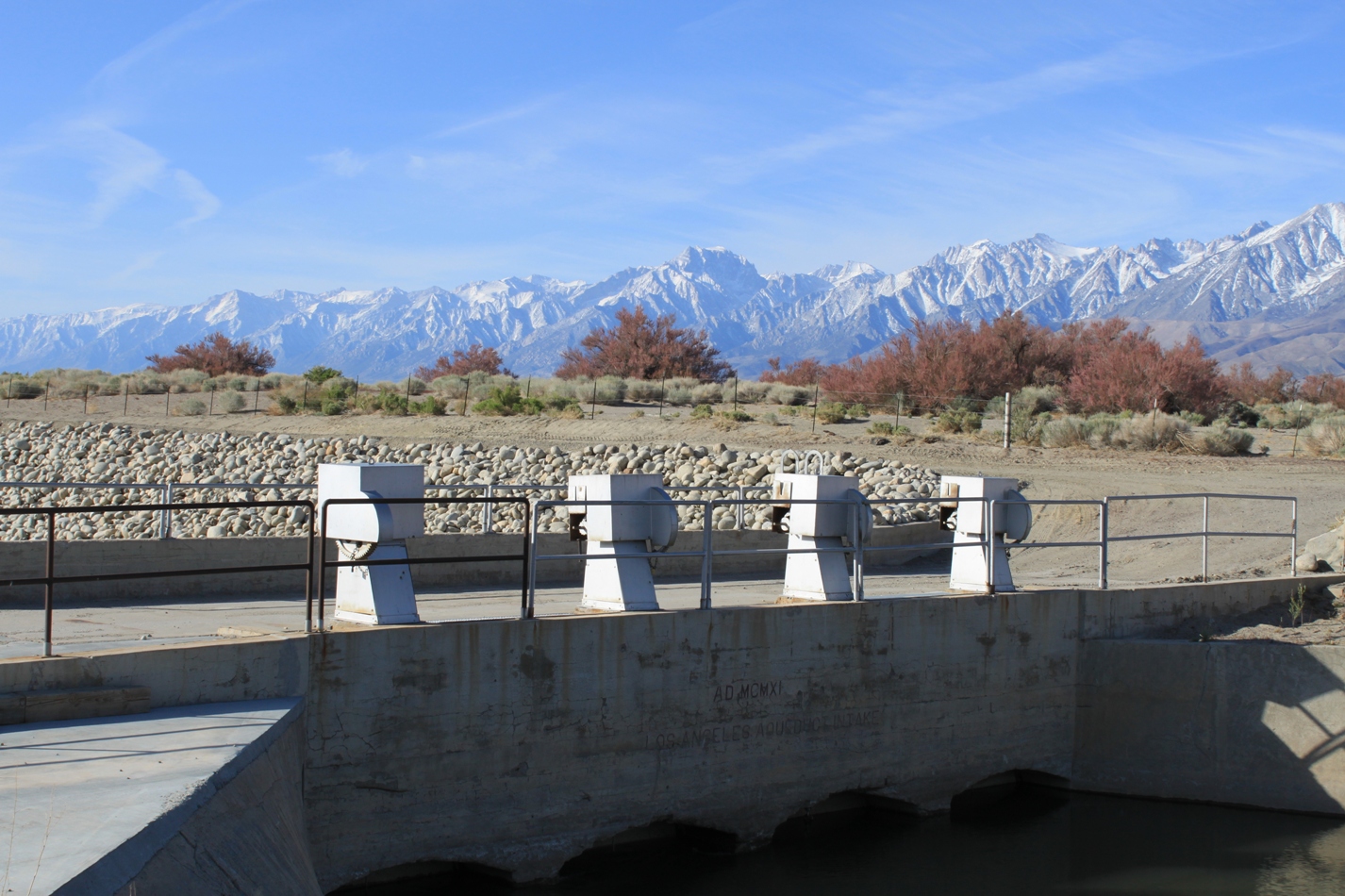 I'll throw in some shots from when I was here before, about three years ago, the middle of summer at mid-afternoon: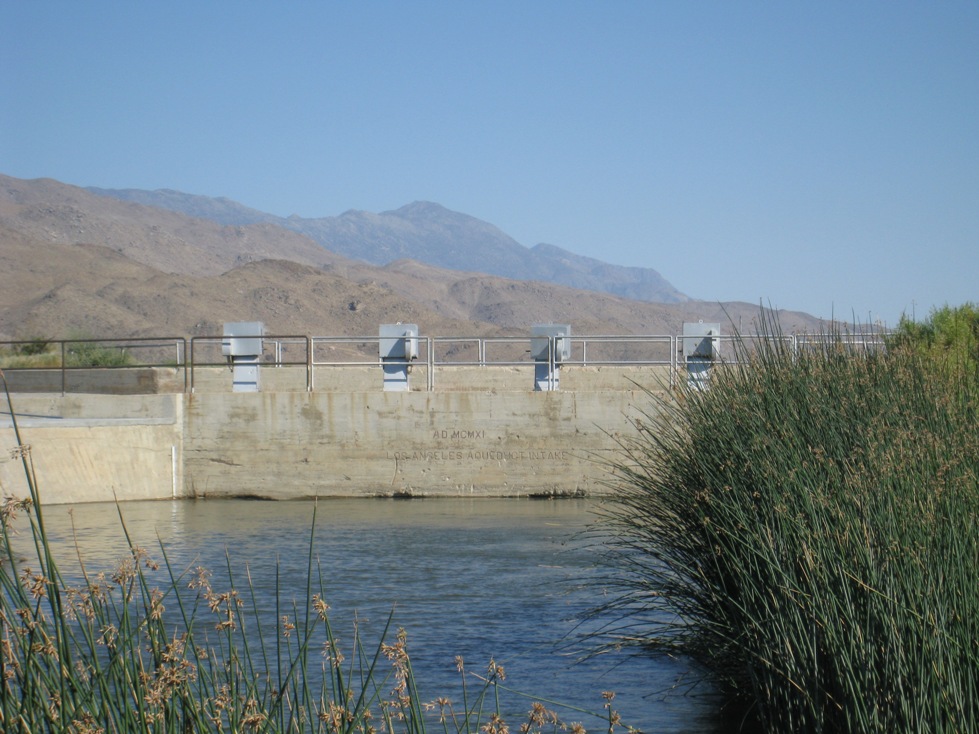 It's easier to read the engraving on the face of the intake on this picture below: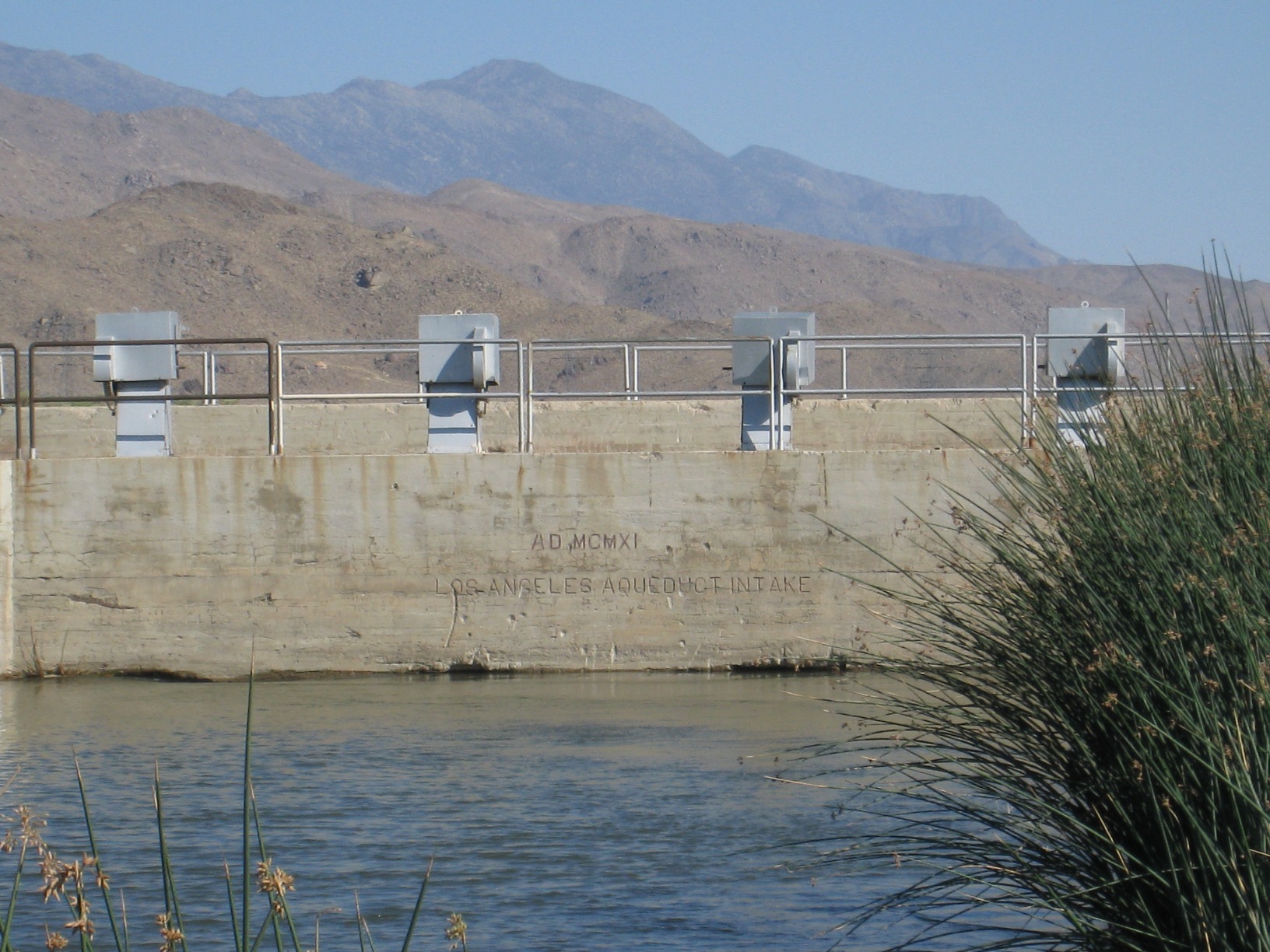 Here is the weir from another angle.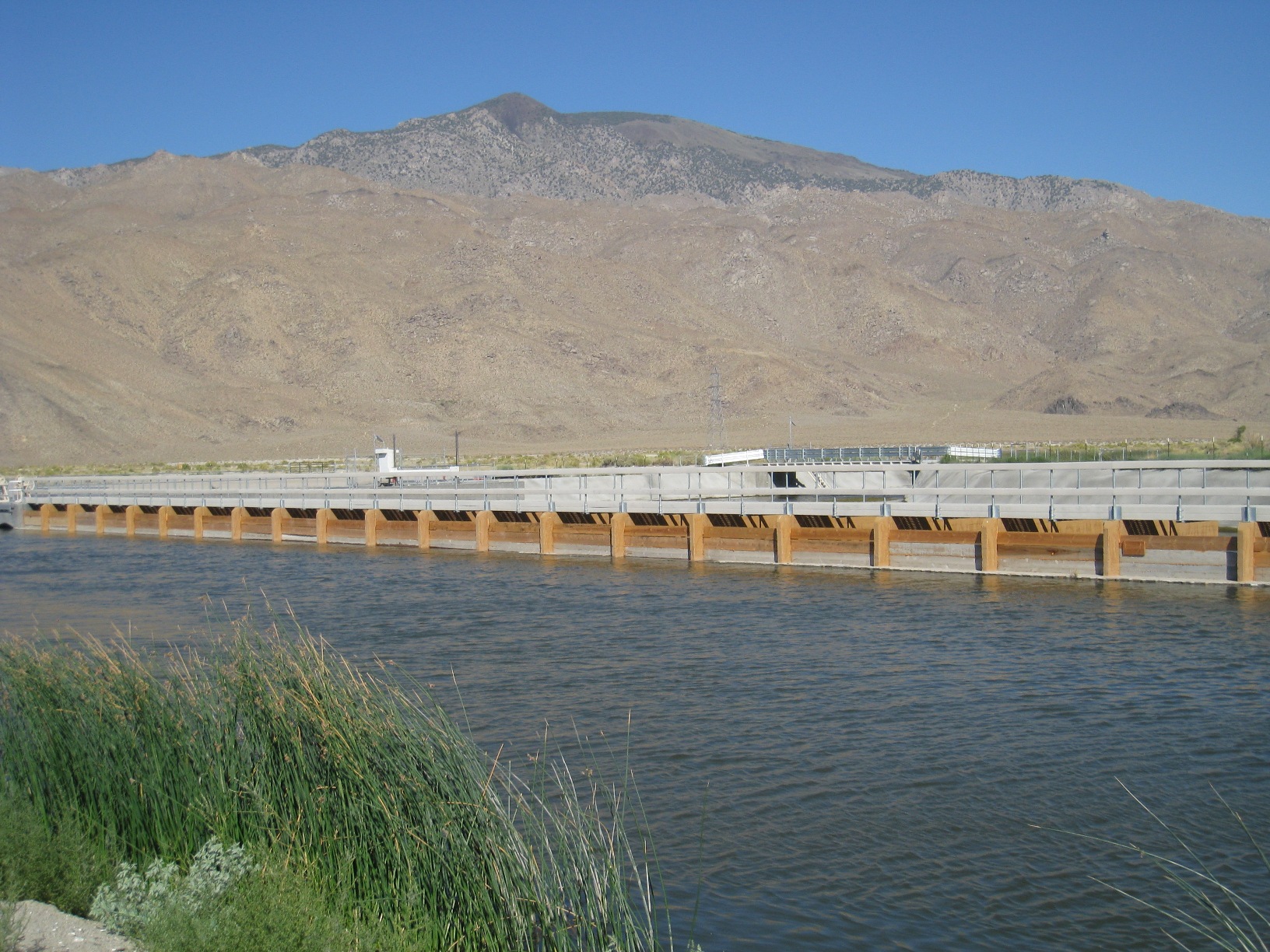 One last shot of the Eastern Sierra as I am leaving …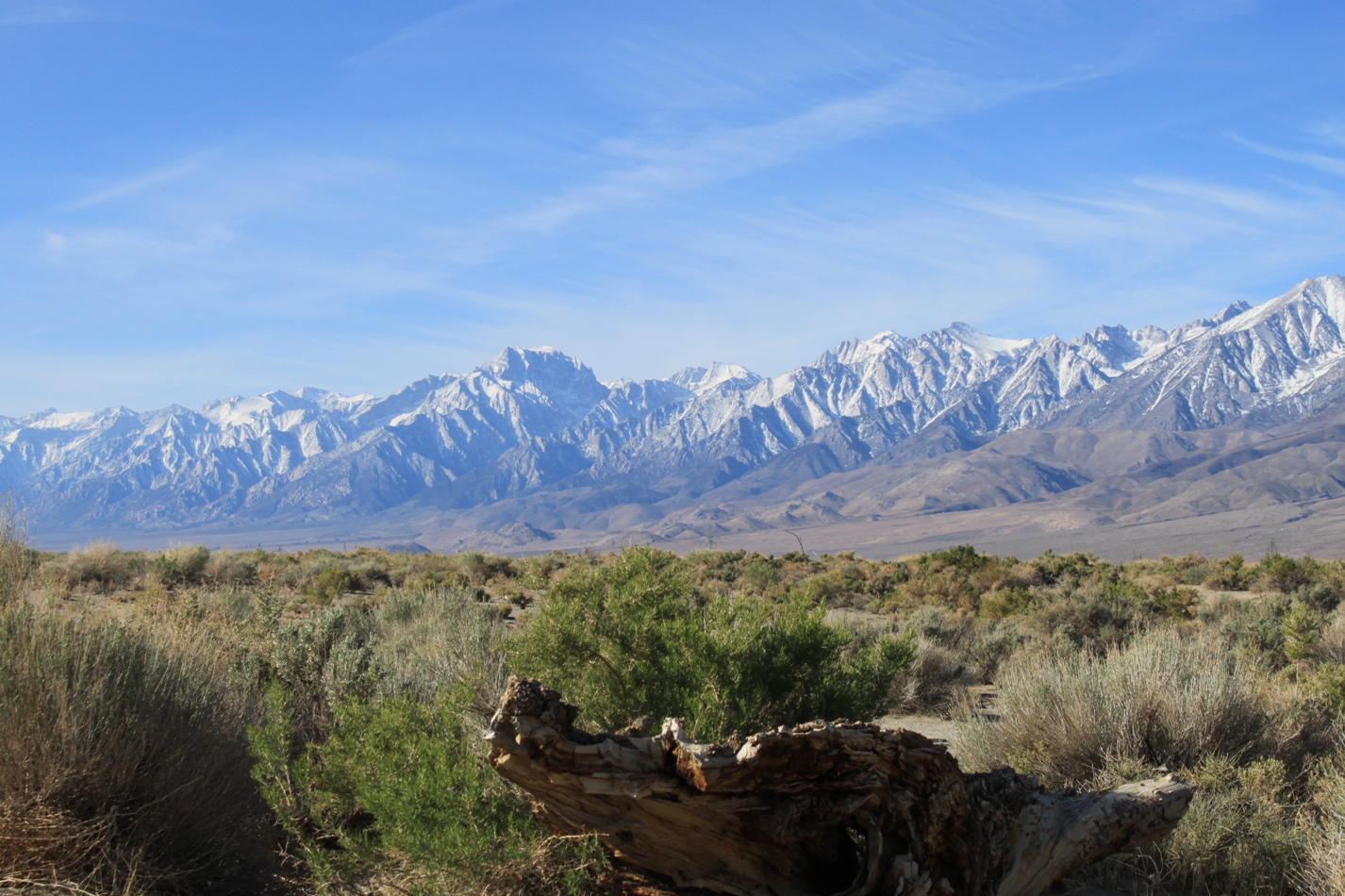 For more information on the Los Angeles Aqueduct: