Back in 2007, the Los Angeles Department of Water and Power finally put water back in the Lower Owens River, the result of a judge's order issued several years before. (Hey, this is my photoblog, so I don't have to research everything ….) As part of the plan, however, DWP was allowed to take back the water they put in before it went on to the Owens dry lakebed. So this is the DWP's pumpback station, which is pretty much the end of the line for the Lower Owens River.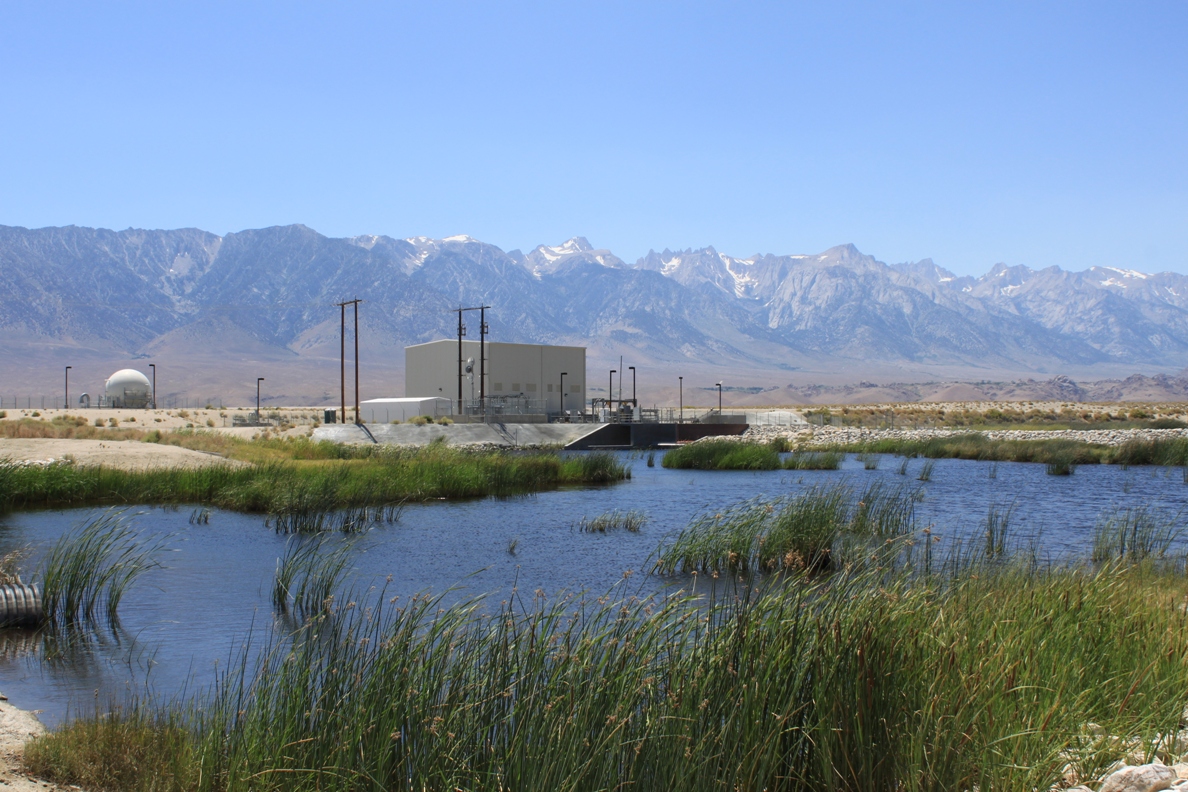 Home page readers, click the "Read the rest of this page" link below.

I turned down Lubken Canyon Road at the north end of the lake and headed down a well-maintained dirt road, easily passable in my minivan. There are lots of rules here, but none say "no trespassing" or "authorized personnel only", so I continue. Okay, I don't have Snowy Plover training, a had hat or traffic vest, but I venture on anyway …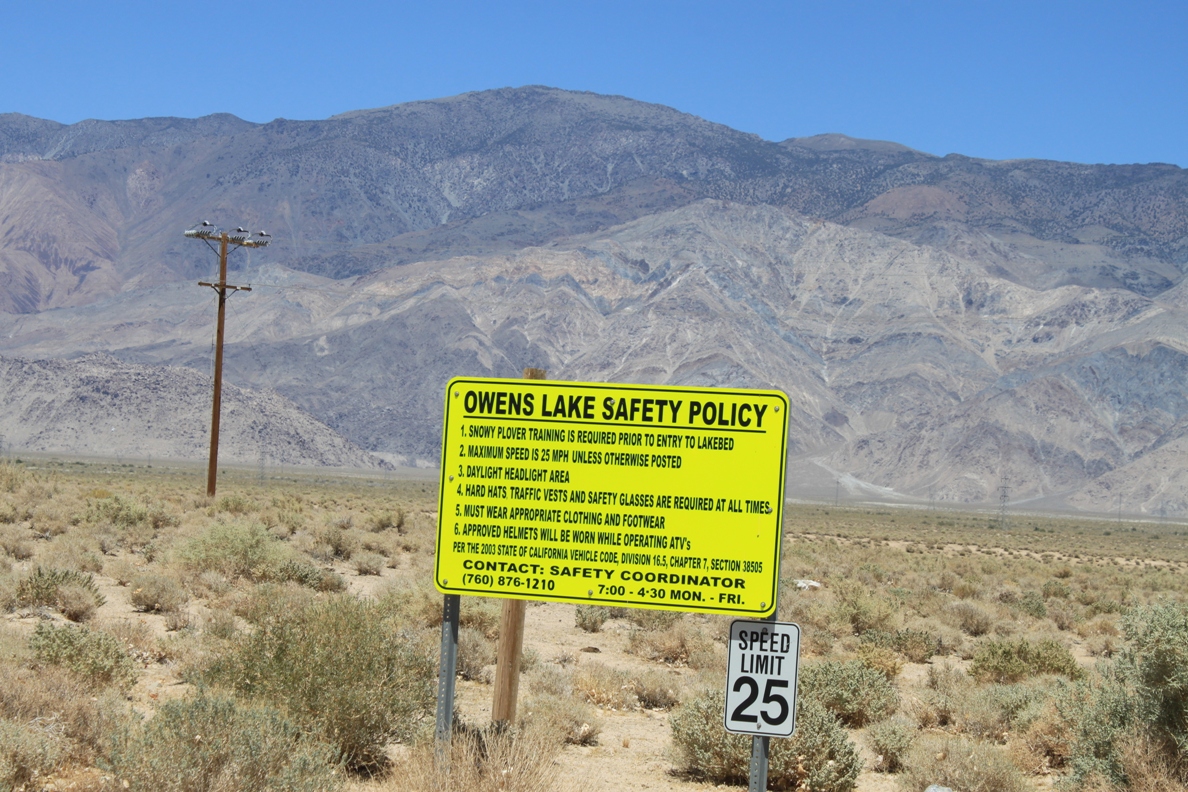 These are the mountains to the east – considerably drier than the Sierras to the west.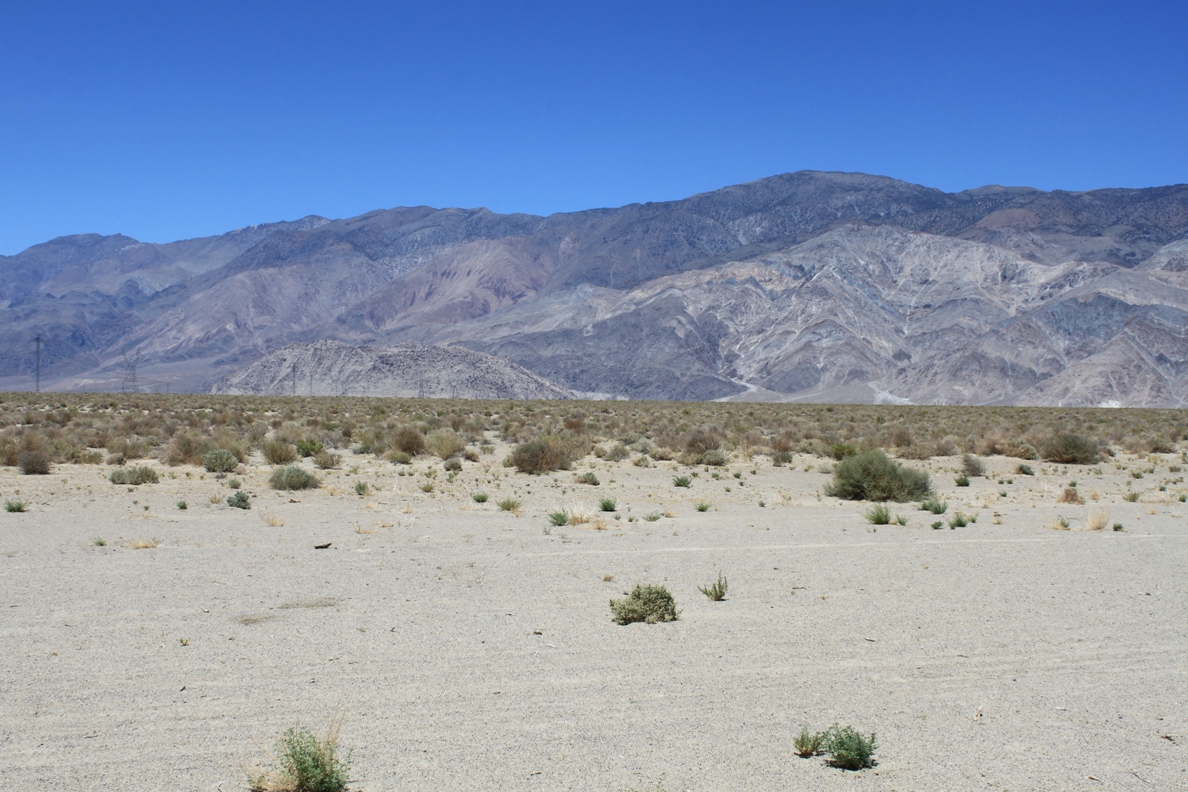 The road meets the river not too far down, and there is the pump station. Here are some more pictures of it: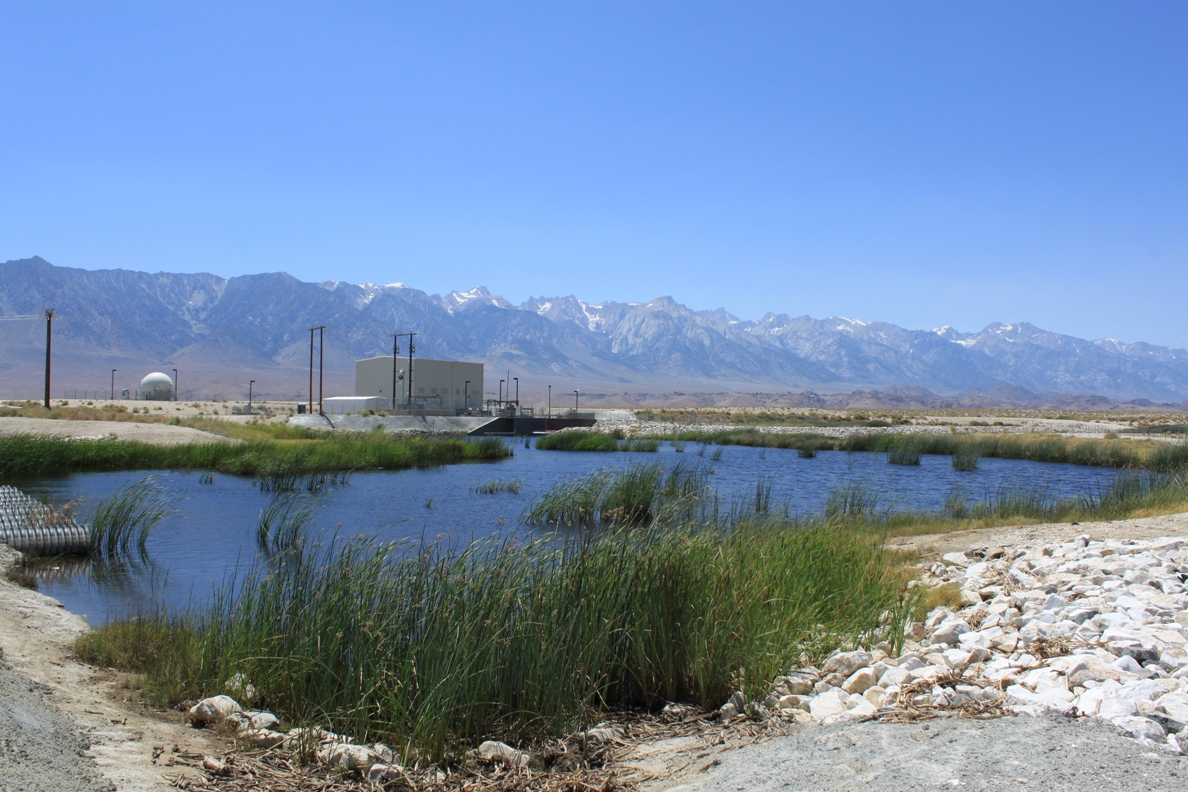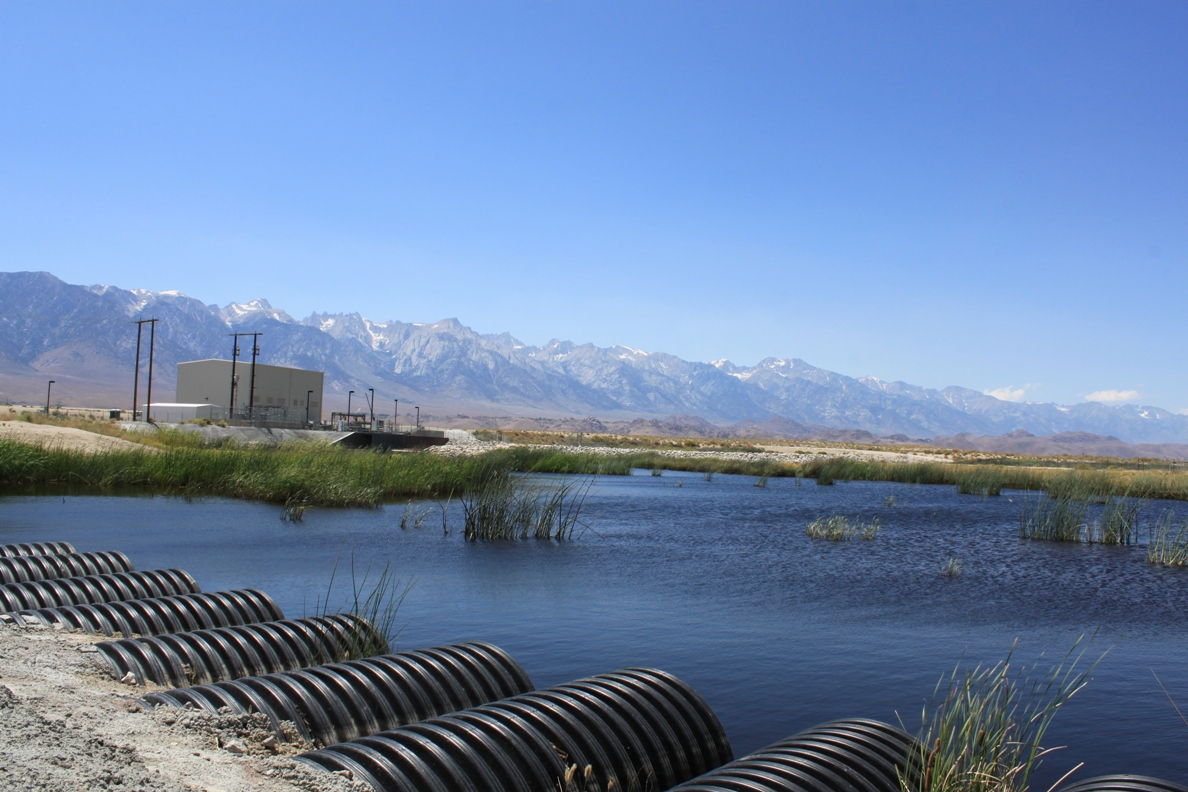 And this is the Lower Owens River …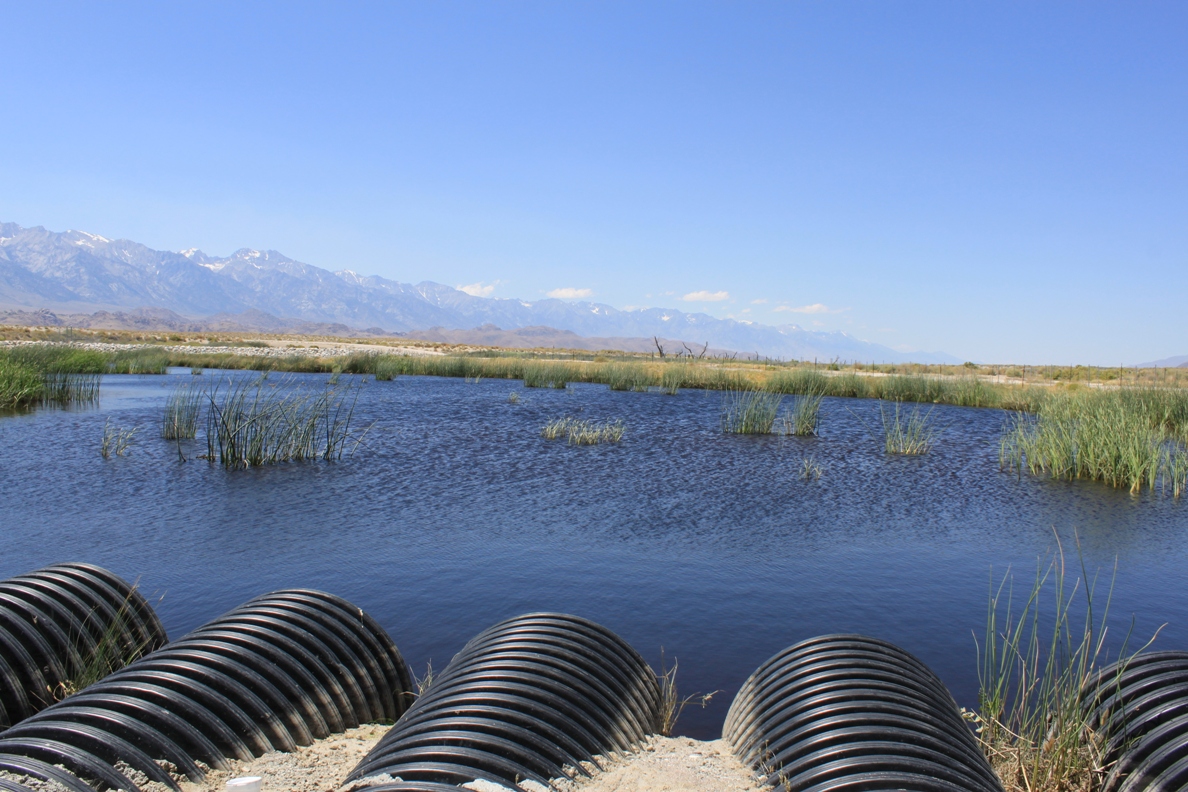 Some water is allowed to flow on to the lakebed …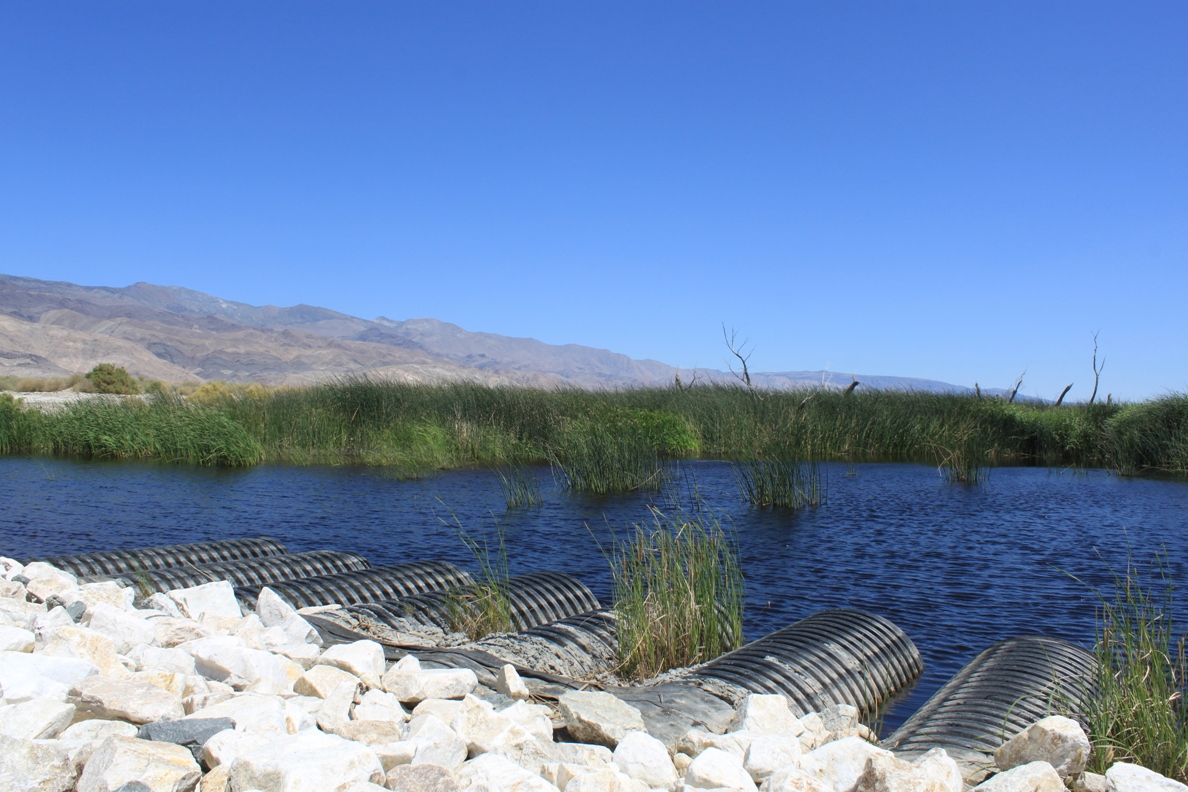 Here's a shot of the wetlands that are forming at the north end of the lake that I taken from the 395 before I turned off.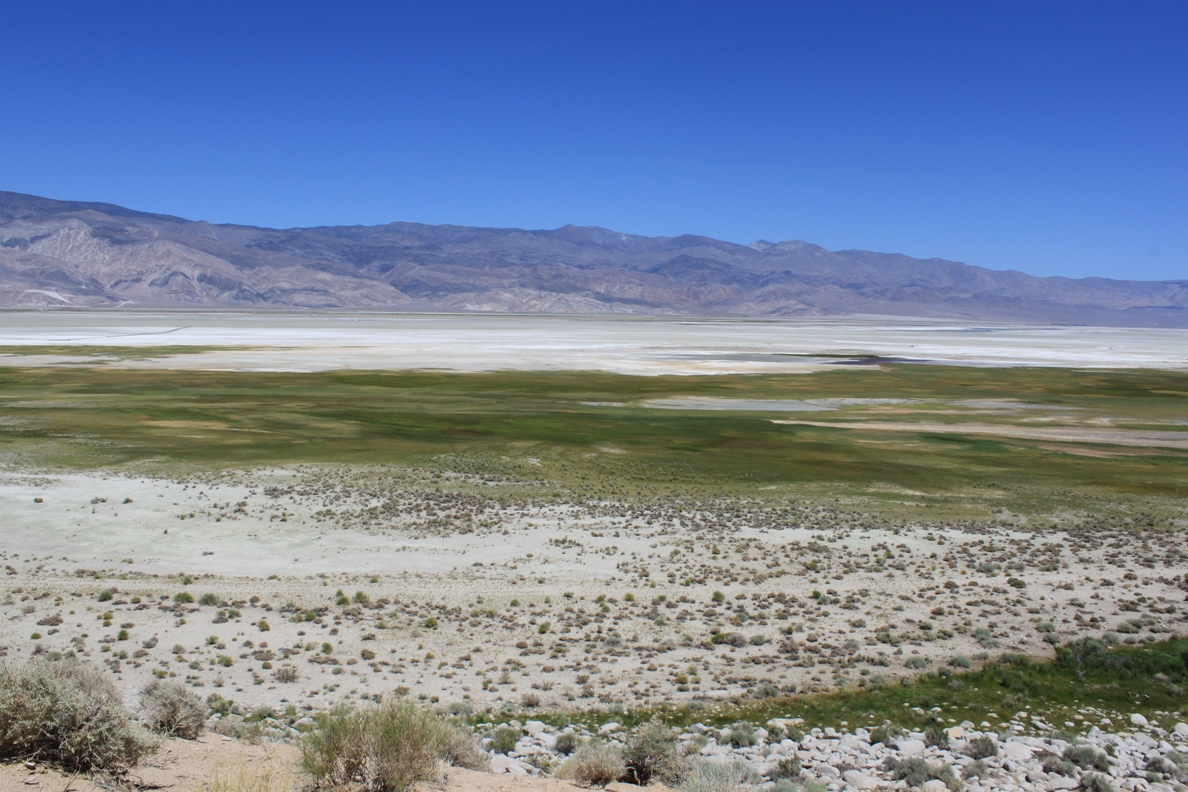 The dirt road I came down parallels the pipeline that the water is sent back to the aqueduct through.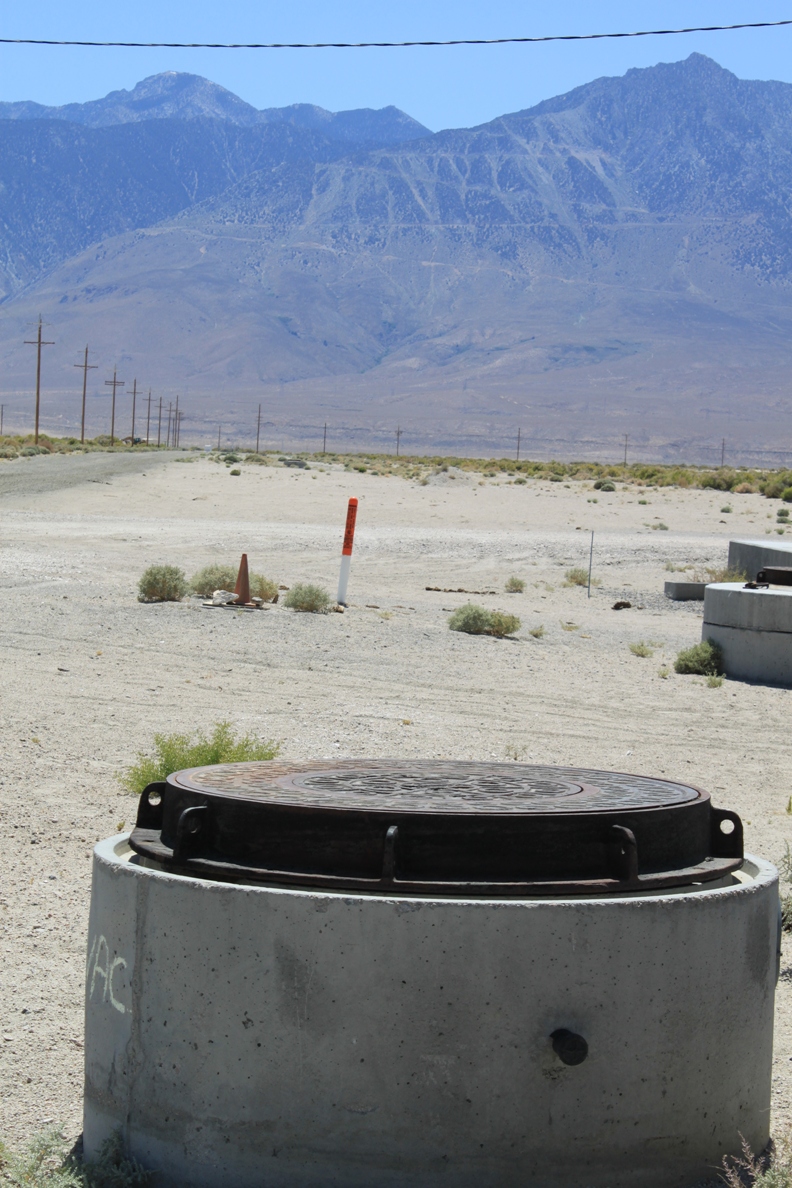 I am not exactly sure what this is.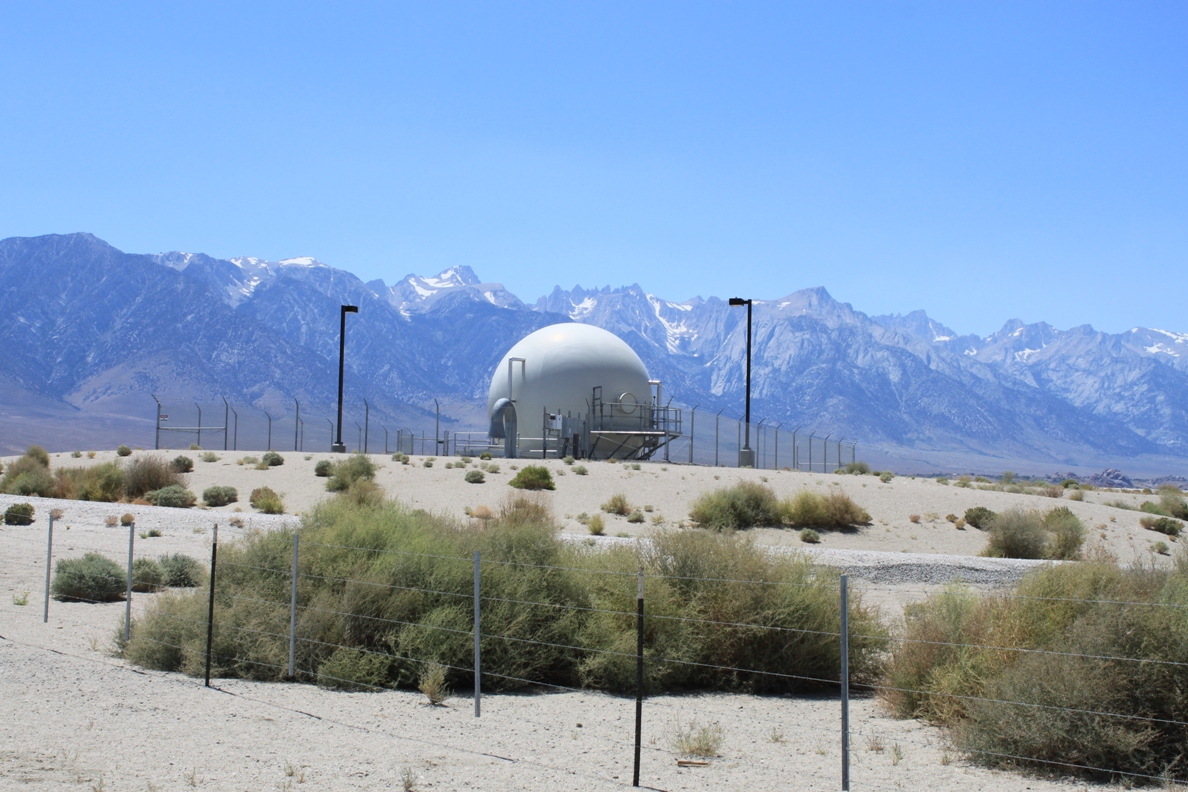 There are also some informational signs about the restoration project and recreation on the Lower Owens River, so it's okay to be here. I turn north on a road after the pump station and head back towards the main road. Here are some shots of the views along the way.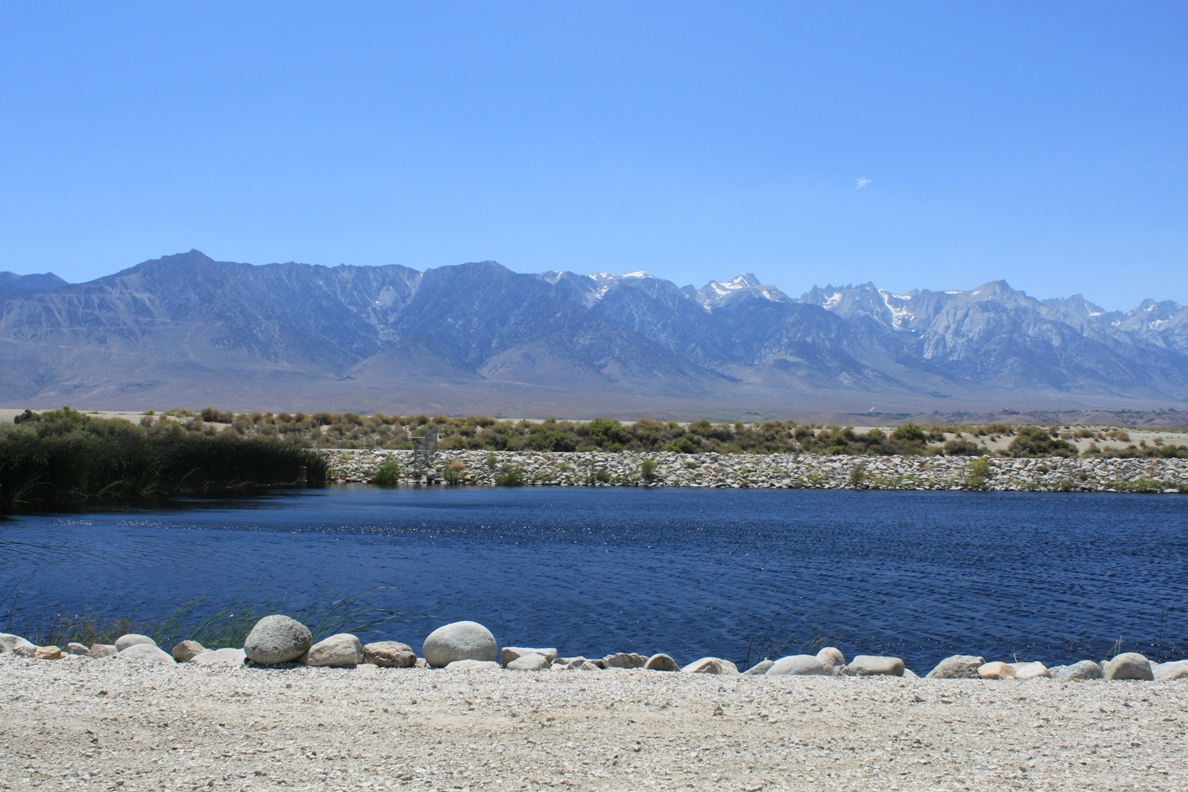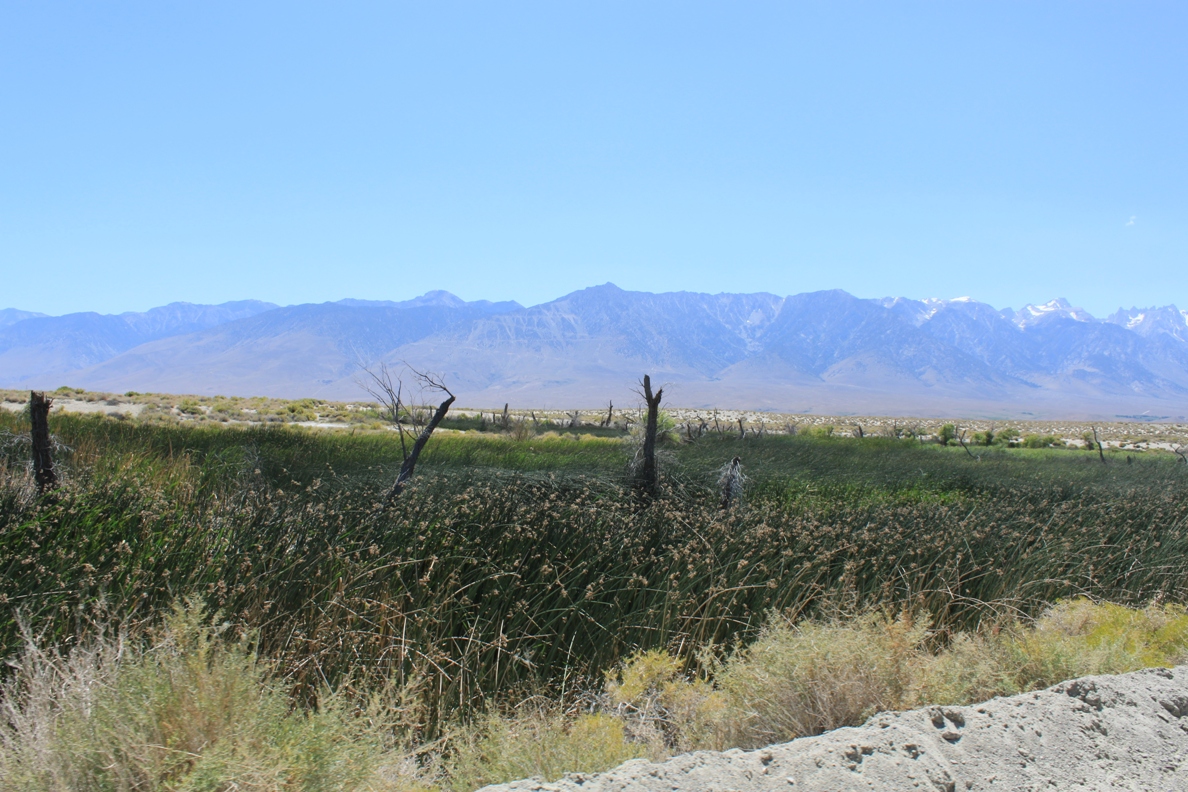 If you want to know more about the Lower Owens River project, go here: http://www.inyowater.org/LORP/default.htm
If you want to know more about the Los Angeles Aqueduct, click here for my slideshow.