It's spring time – well, at least for a little bit longer, so that means it is green for about three weeks before everything begins turning brown.  There are pictures I am trying to retake with the new camera, and so it was time to visit these iconic water infrastructure landmarks while the grass is still green.   Yesterday, I traveled to the nearby Los Angeles Aqueduct Cascades, where I snapped these pictures: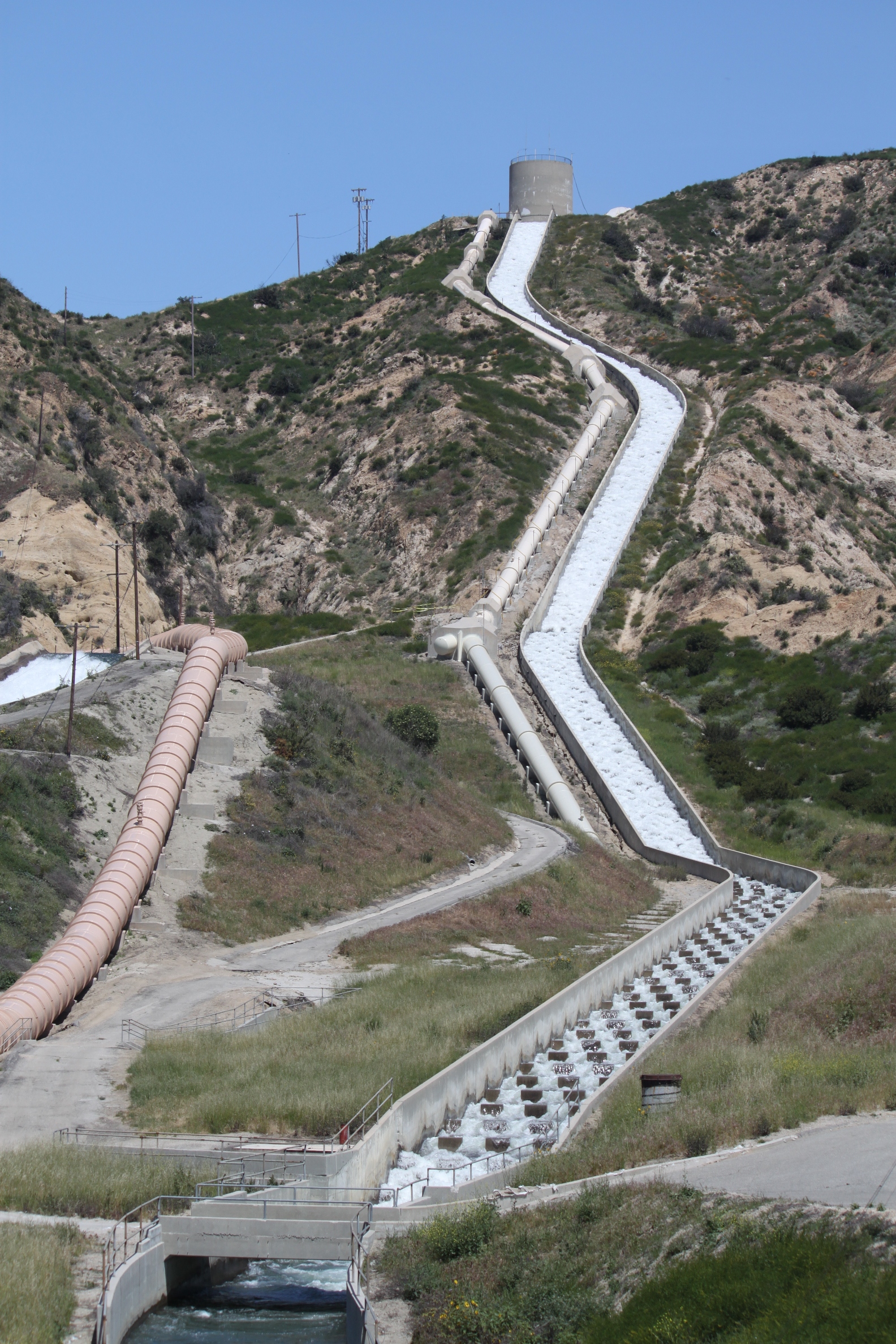 Located near the intersection of I-5 and SR-14, this is where Owens Valley water enters the Los Angeles Basin via the Los Angeles Aqueduct. Here is the picture I took back in 2008; that was another rather wet year for Southern California, and it was prior to the Station Fire: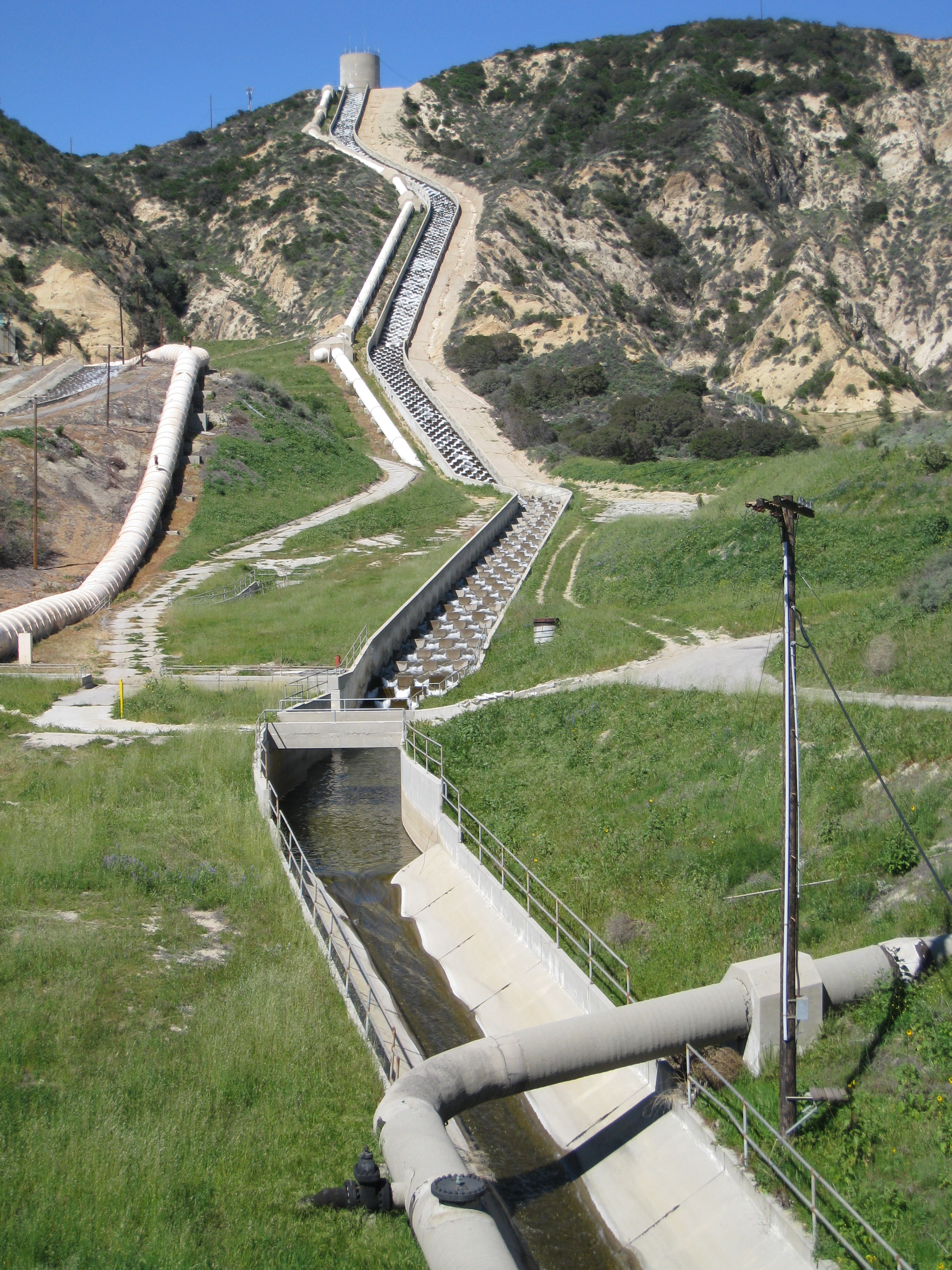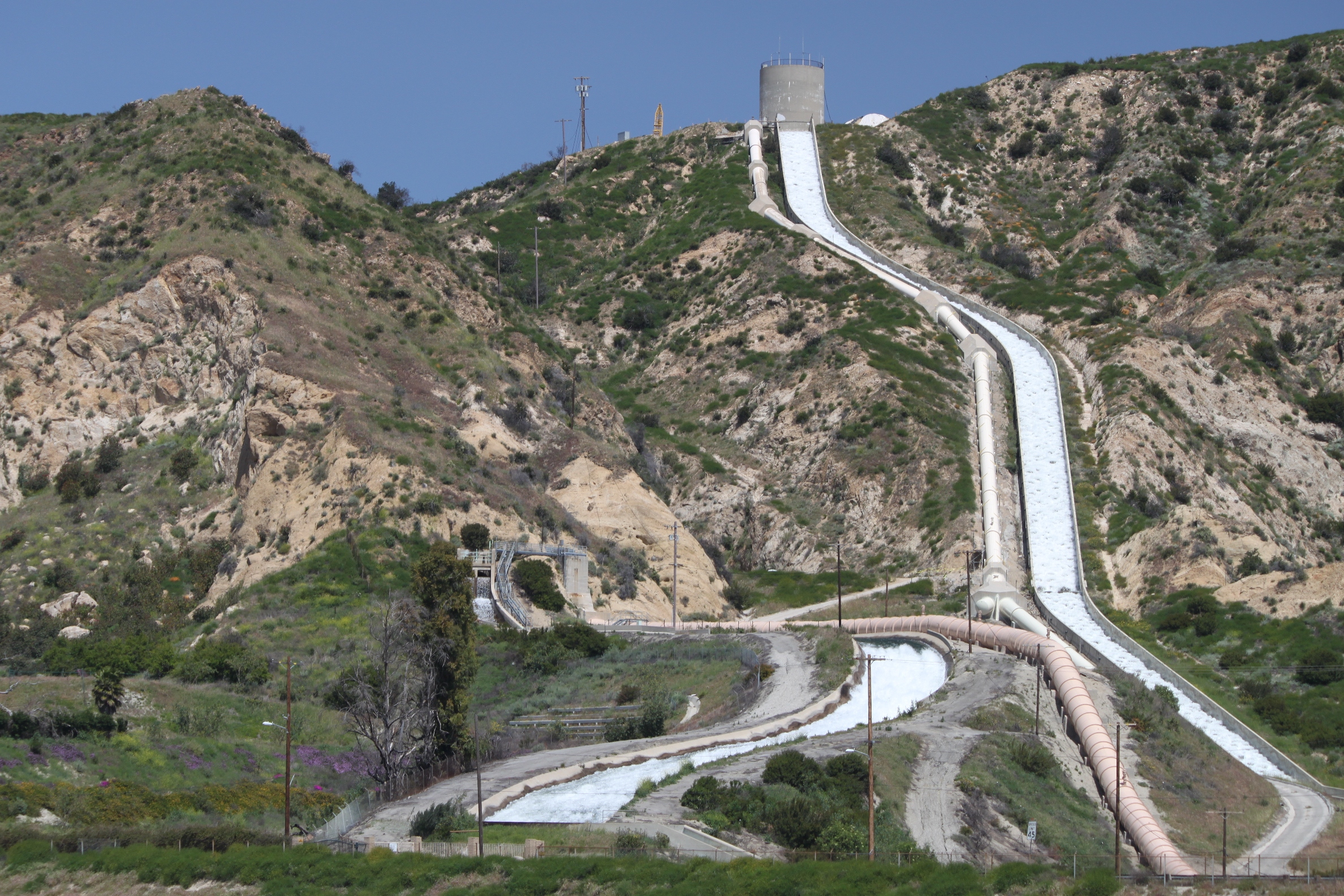 The original Los Angeles Aqueduct is the water flowing from the spot lower on the hill towards the left.  (Click here for the original photo of Mulholland on the aqueduct's opening day).  The spillway from the top of the hill was built in 1970 when the aqueduct was expanded.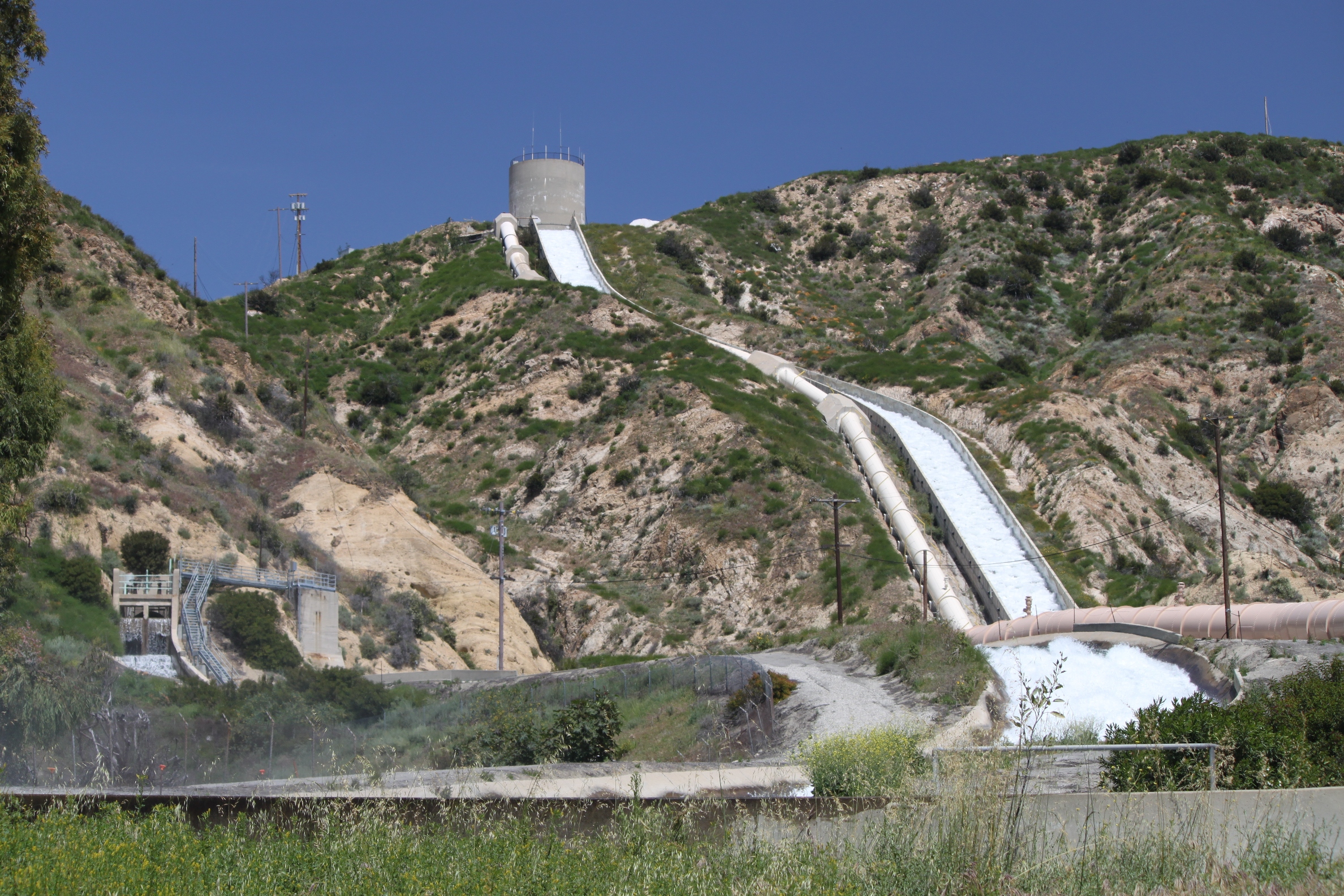 The water travels hundreds of miles entirely by gravity and takes as long as three months to get here.  You can learn more about the Los Angeles Aqueduct by checking out my slideshow here on my California water page at my website, www.MavensManor.com: Los Angeles Aqueduct Slideshow