Another Southern California iconic water infrastructure landmark are these pumps, visible on I-5 around Tejon Ranch.  The Chrisman Windgap Pumps lift the water about 800 feet up to begin to cross the Tehacahpis to deliver water into Southern California.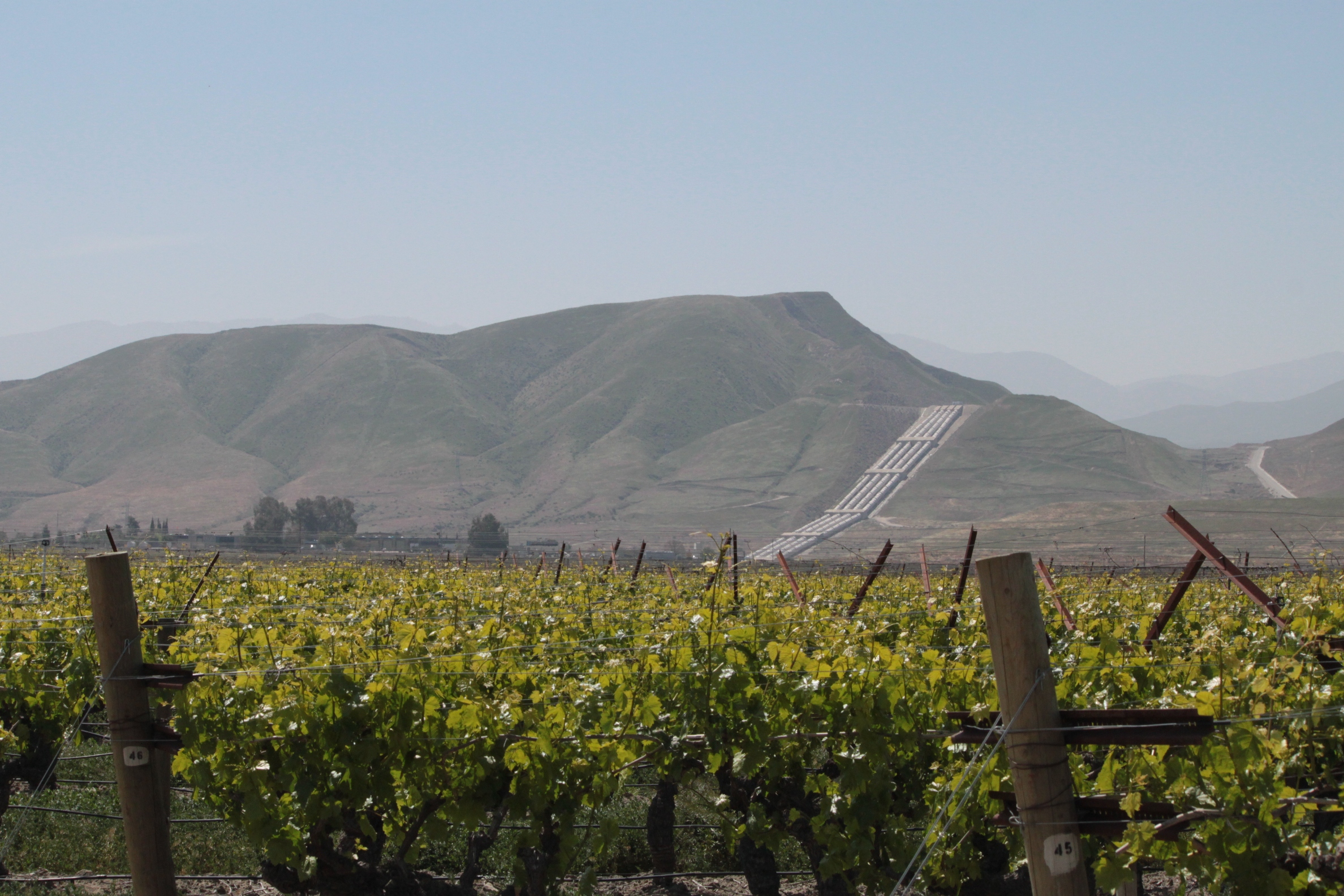 These pumps are not the highest lift in the State Water Project: that honor belongs to the pumps at Edmonston, but since those pipes run pretty much underground, this facility has the most visual impact.  I've never had the chance to tour this facility; I've been chased away from the gate before.  But I've found this spot a pretty good one; I've come to like the grapevines in front of it.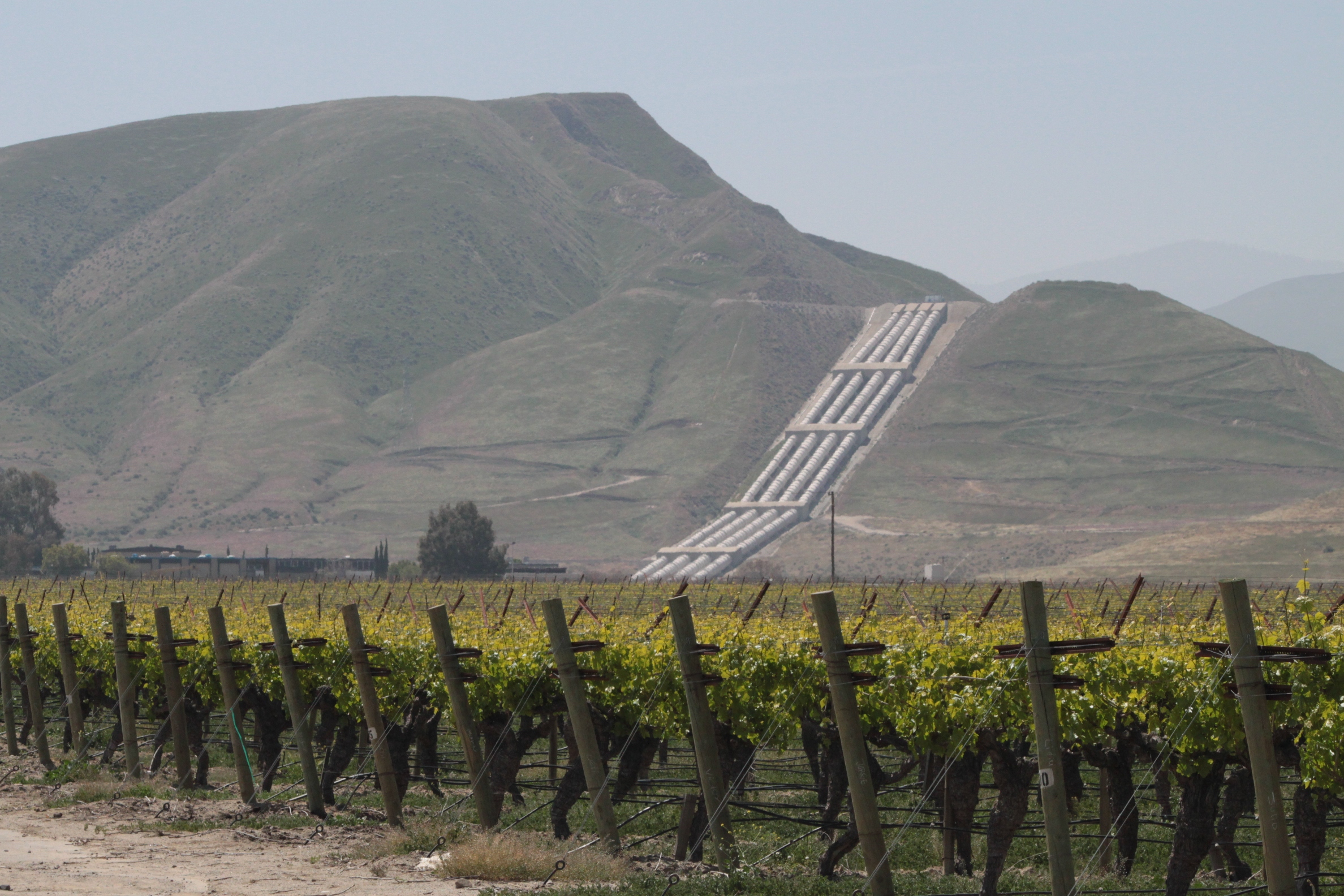 There are a lot of grapevines in the southern San Joaquin Valley. I even saw more going in, so evidently farmers here aren't too concerned about water supply. That is the California Aqueduct on the mountainside in the distance, getting ready to go up the hill at the windgap pumps.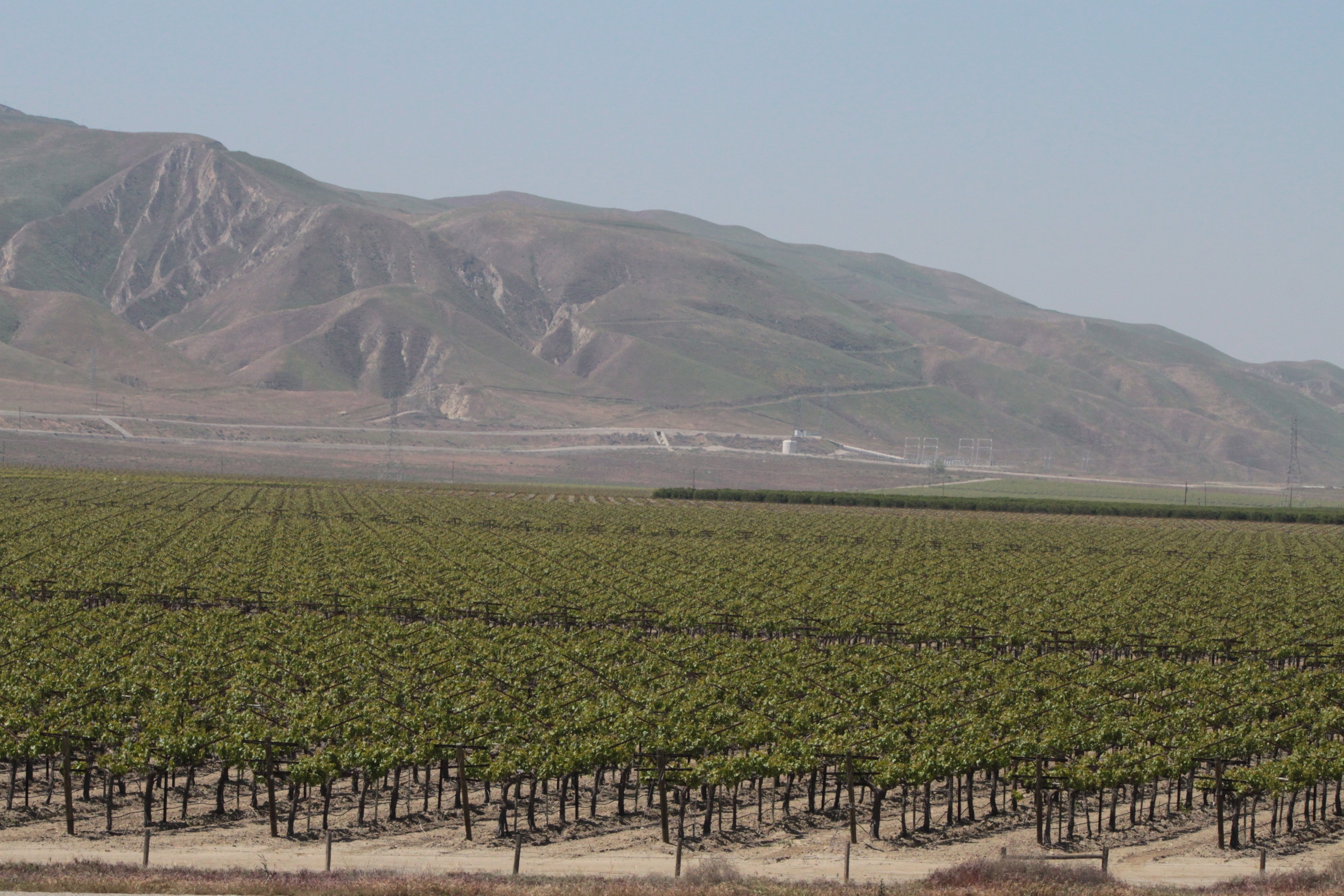 Tomorrow, I have the opportunity to tour the pumps at Edmonston; hopefully I'll get some good pictures to share with you.  The pumps at Edmonston are the highest in the world, some 2000+ feet, but are mostly underground.