High above the Owens Valley in the White Mountains is the Ancient Bristlecone Pine Forest, home to the oldest living things on earth.
To get to the Ancient Bristlecone Pine Forest, you take Route 168 east from Big Pine. Towards the top of mountain, turn left at the sign. On the way, you will have an opportunity to stop at two viewpoints to enjoy some spectacular views of the valley floor below.  That is Deep Springs Lake down below.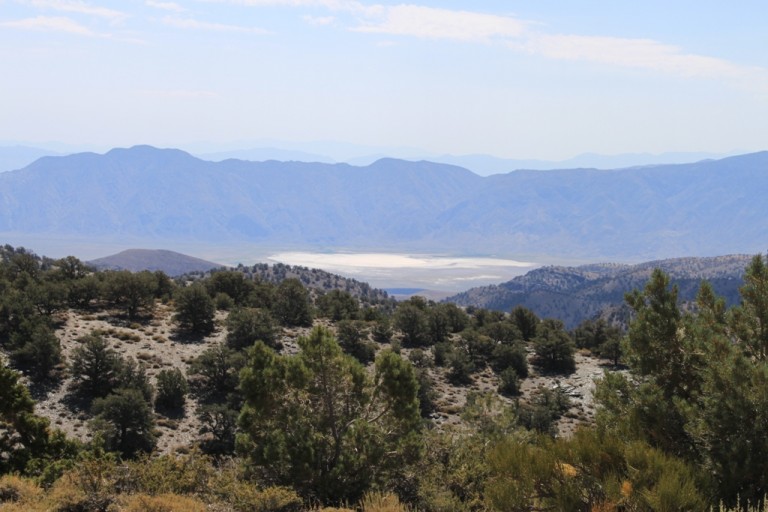 Further up the road, there is another vista point …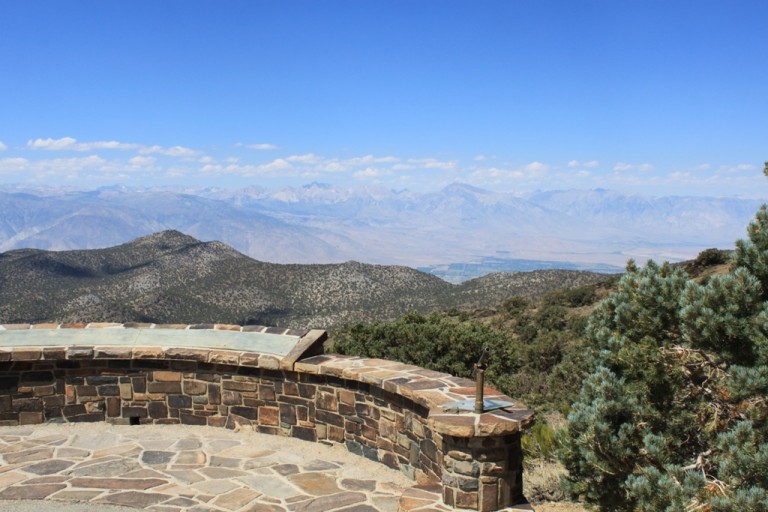 From which you can take the short path …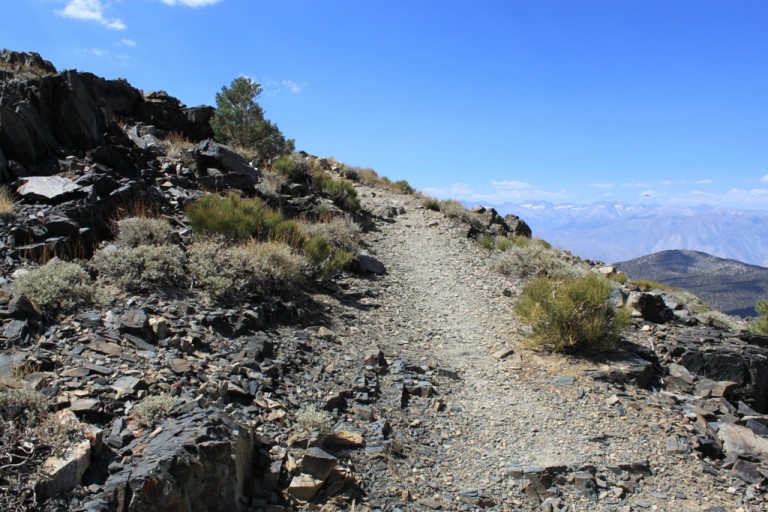 Up to a point the viewpoint with some nice seats …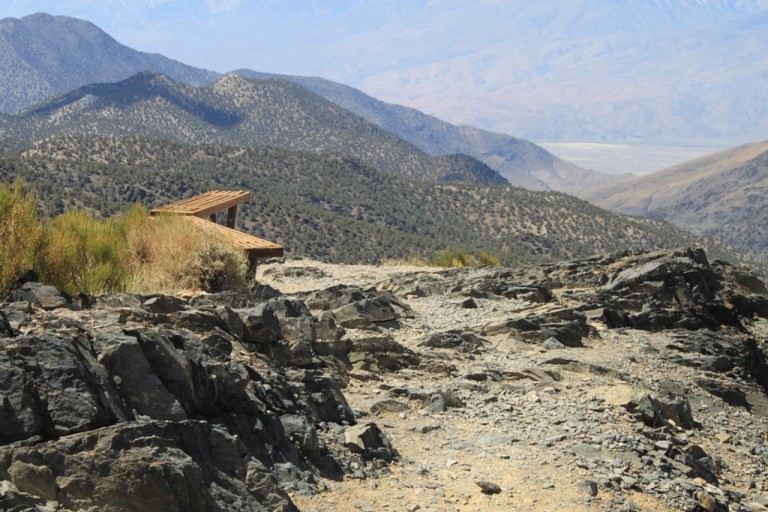 And an okay view …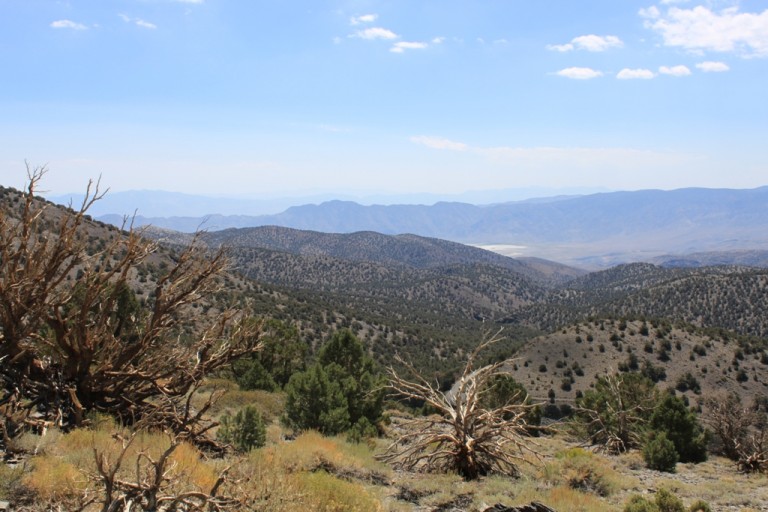 But the geology here is very interesting.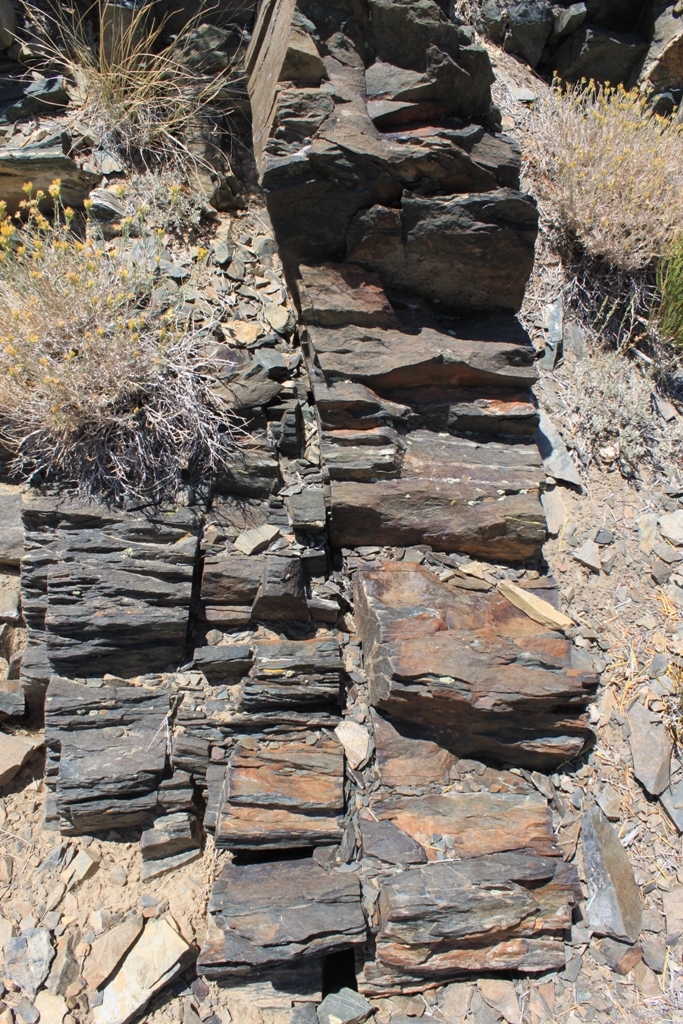 Some of the rocks appear (to me) to be volcanic in nature, but that's just an semi-educated guess.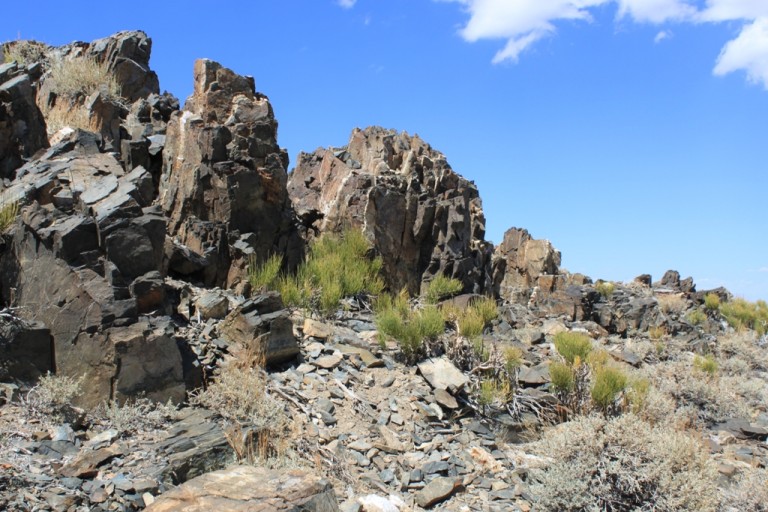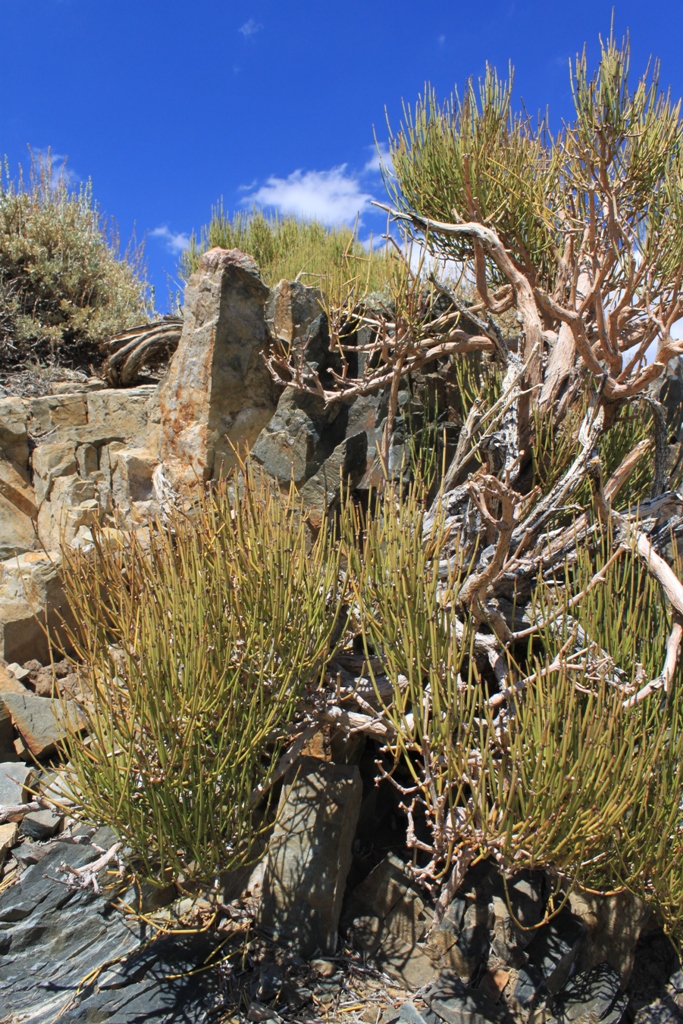 Further on up the road, you will come to a visitors center.  When we visited, the center was being rebuilt after a fire destroyed it a few years earlier.  The road is paved until this point; but do not be dismayed.  You do not need a four wheel drive to go into the Bristlecone Pine Forest.  The main road is a well-maintained dirt road and no problem  for a passenger car.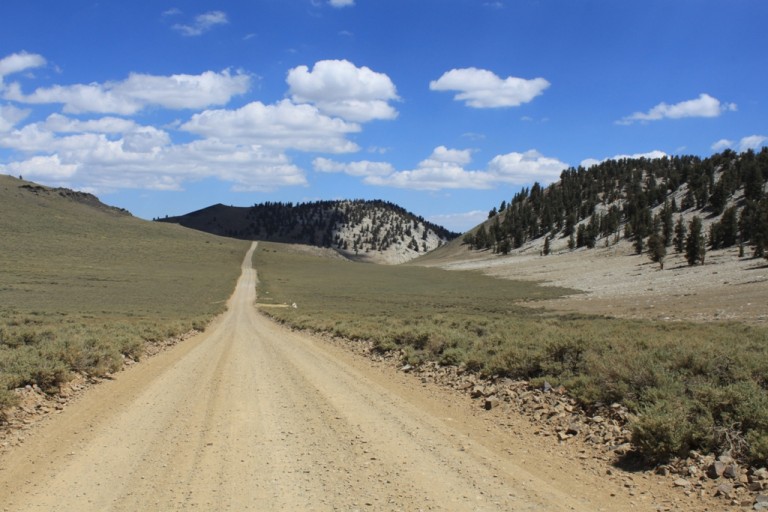 The Great Basin Bristlecone Pine trees are the world's oldest living inhabitants.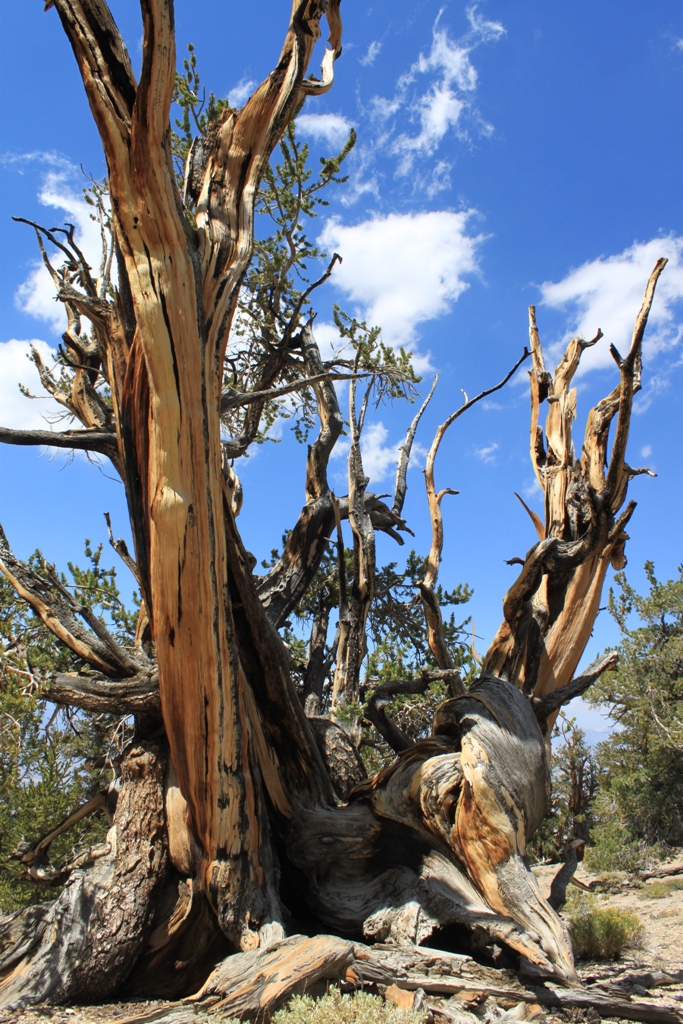 This website describes their age like this:  "Many of the trees living today were seedlings when the pyramids were being constructed, mature in the time of Christ, and ancient patriarchs today."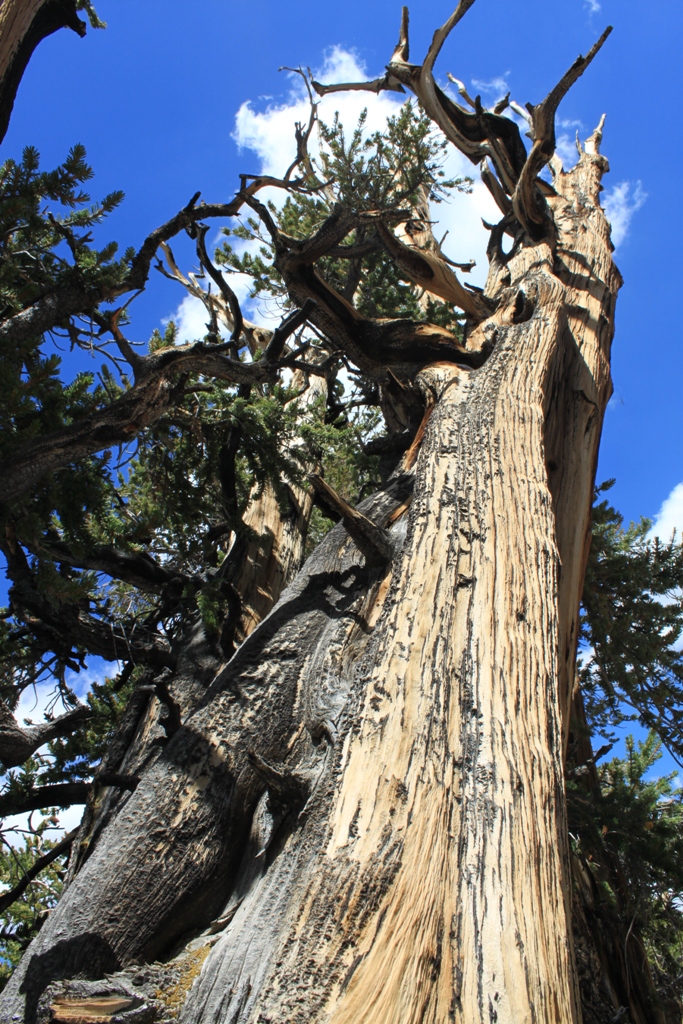 The conditions up here are cold and dry.  There is very little precipitation, and most of that is snow.  The poor quality soil and short growing season of about 3 months means the trees only increase in girth only 1/100″ per year.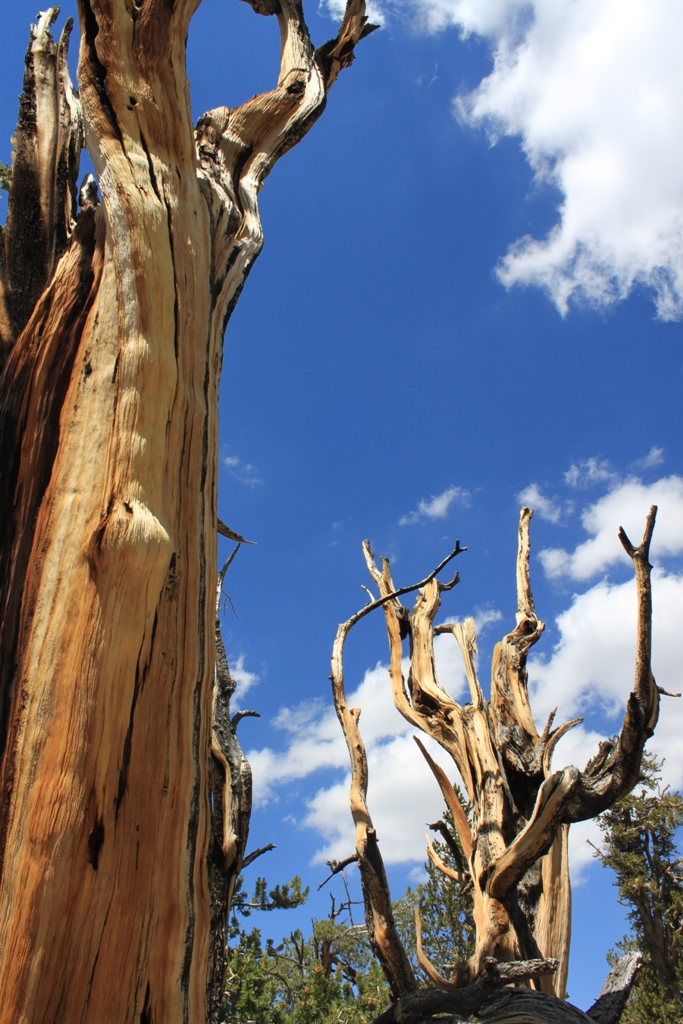 The needles can live anywhere from 20 to 30 years.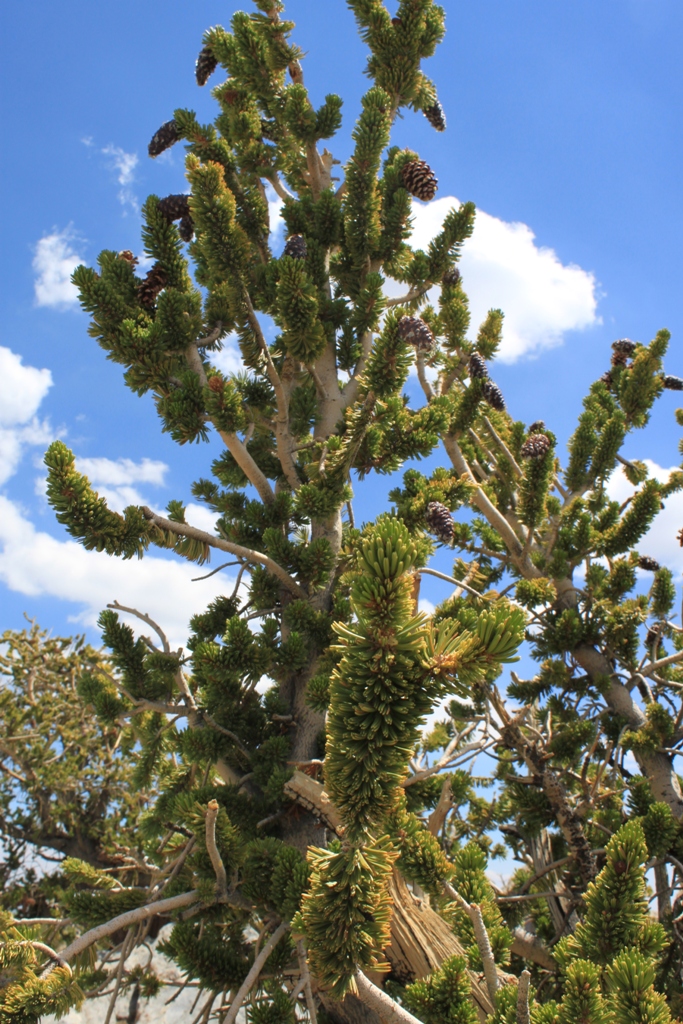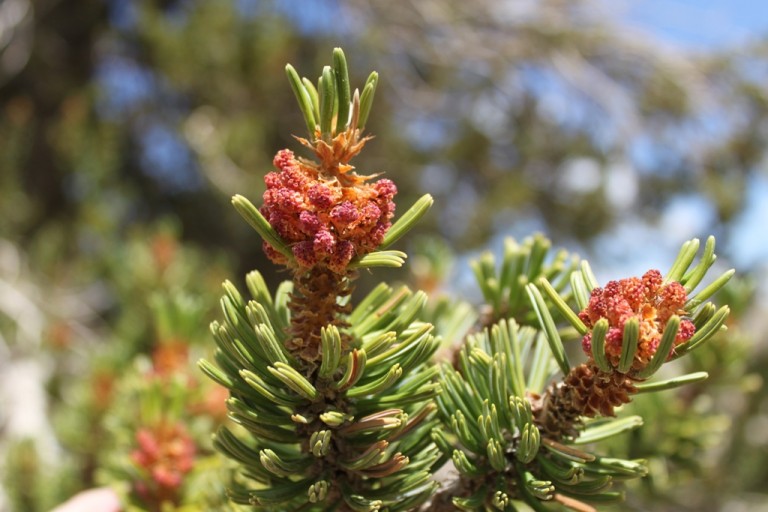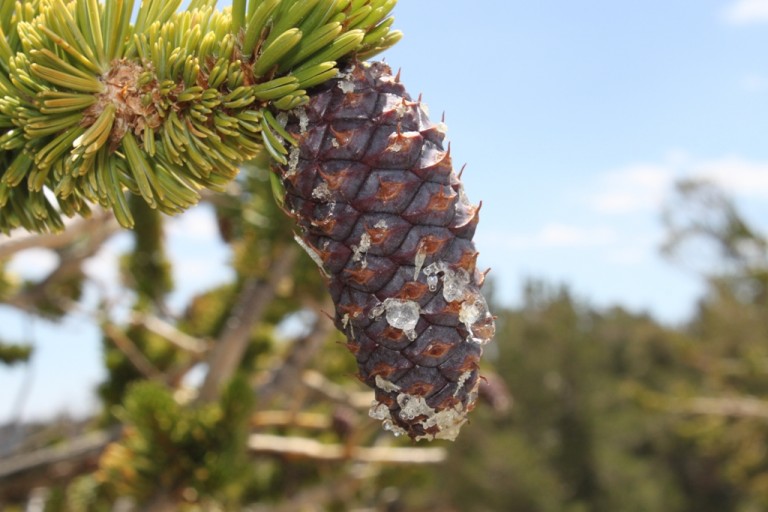 And the tree has the ability to dieback the parts that have been damaged by lightning, droughts, or severe storms.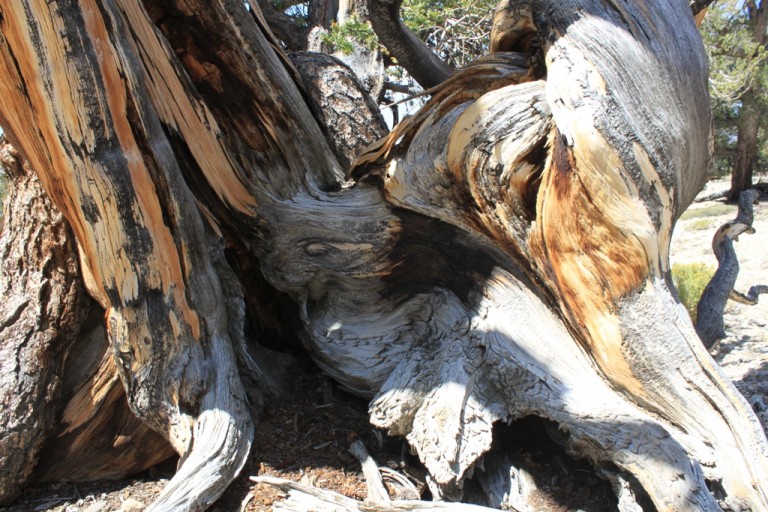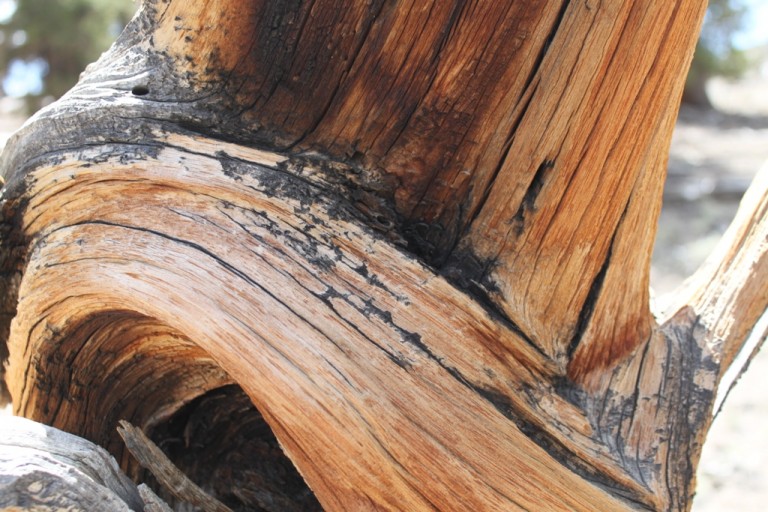 The trees like to grow on outcrops of dolomite, where the substrate has a higher moisture content.   Additionally, the dolomite reflects the sunlight, contributing to cooler root zones and conserving moisture.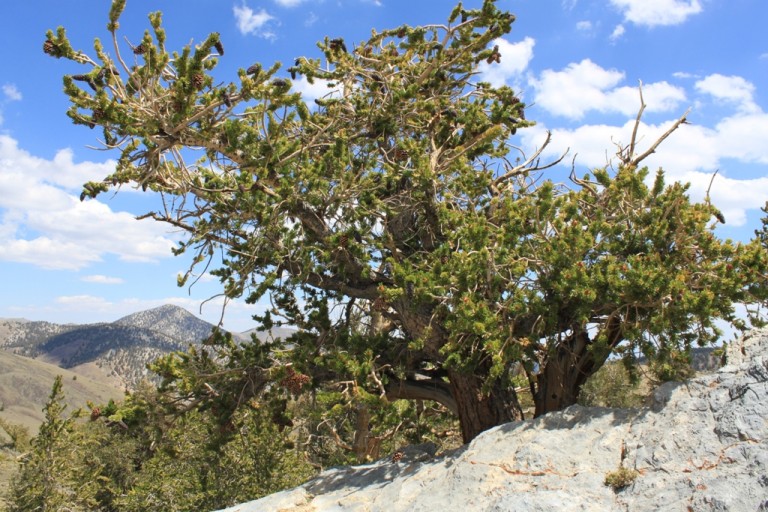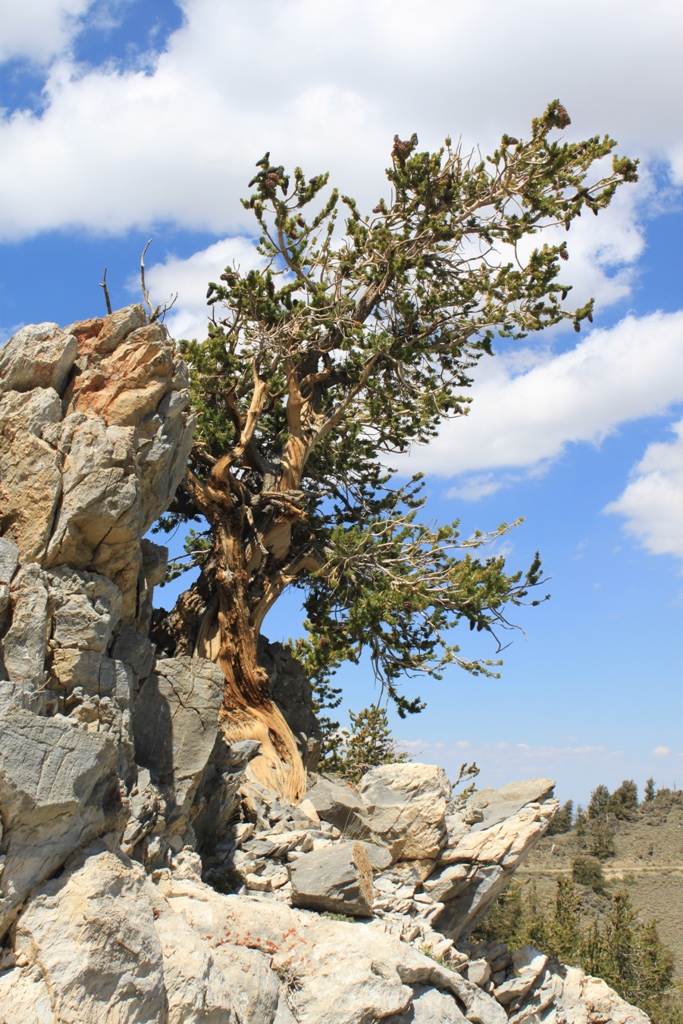 The White Mountains tower 10,000 feet above the floor of the Owens Valley, making for some fabulous views of the valley floor below: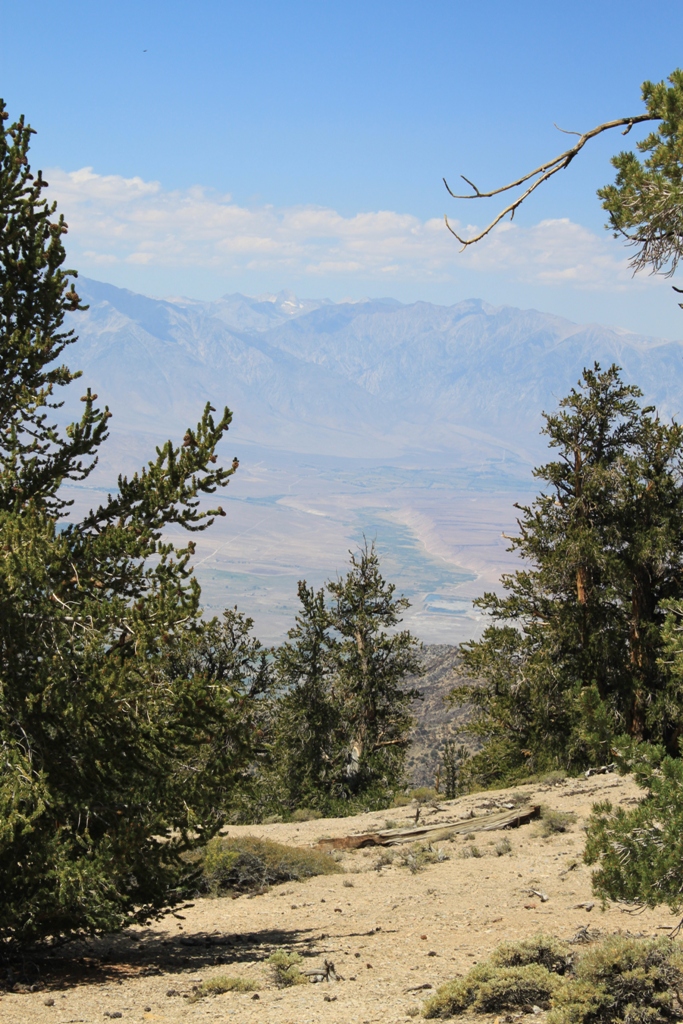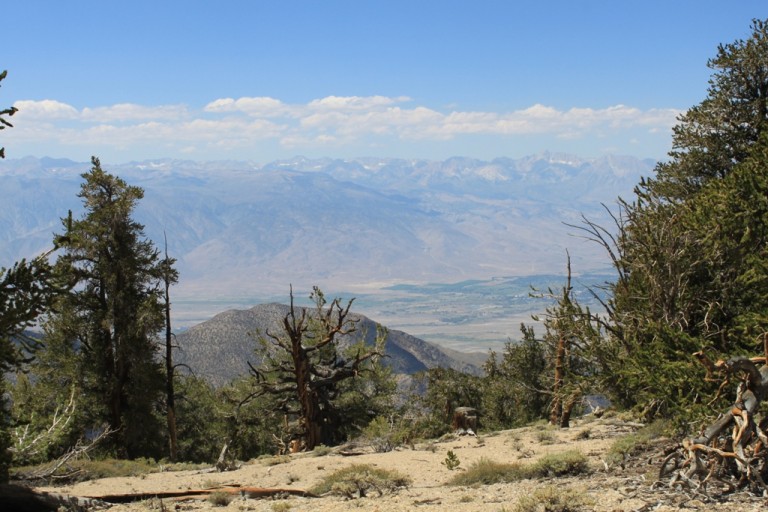 The trees make some fascinatingly interesting shapes … say, weren't you in the Wizard of Oz?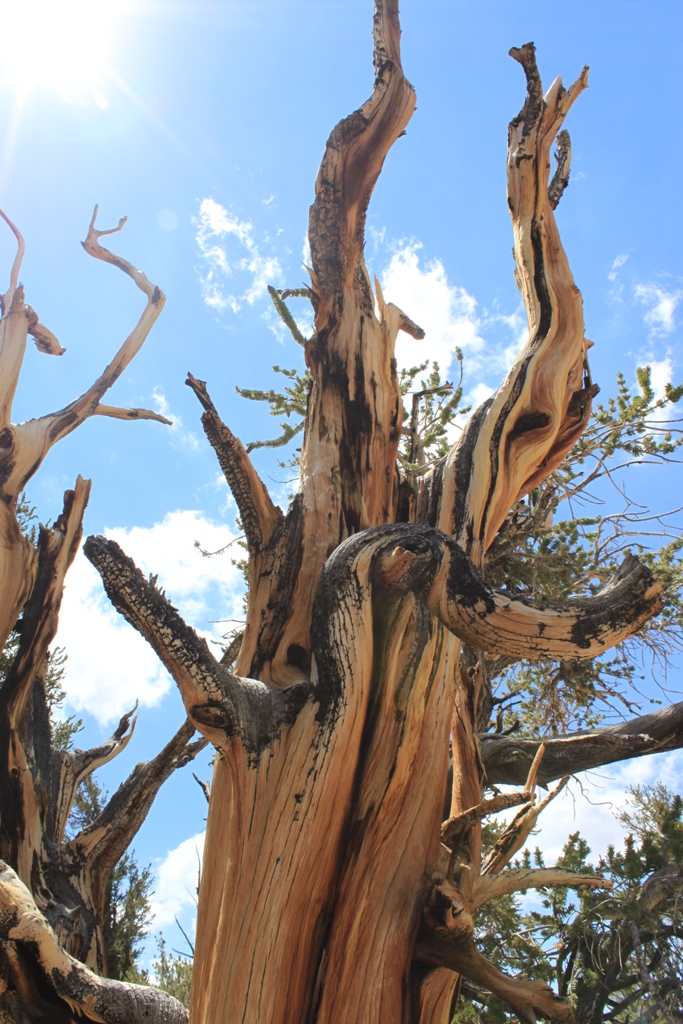 And this one has a Halloween face …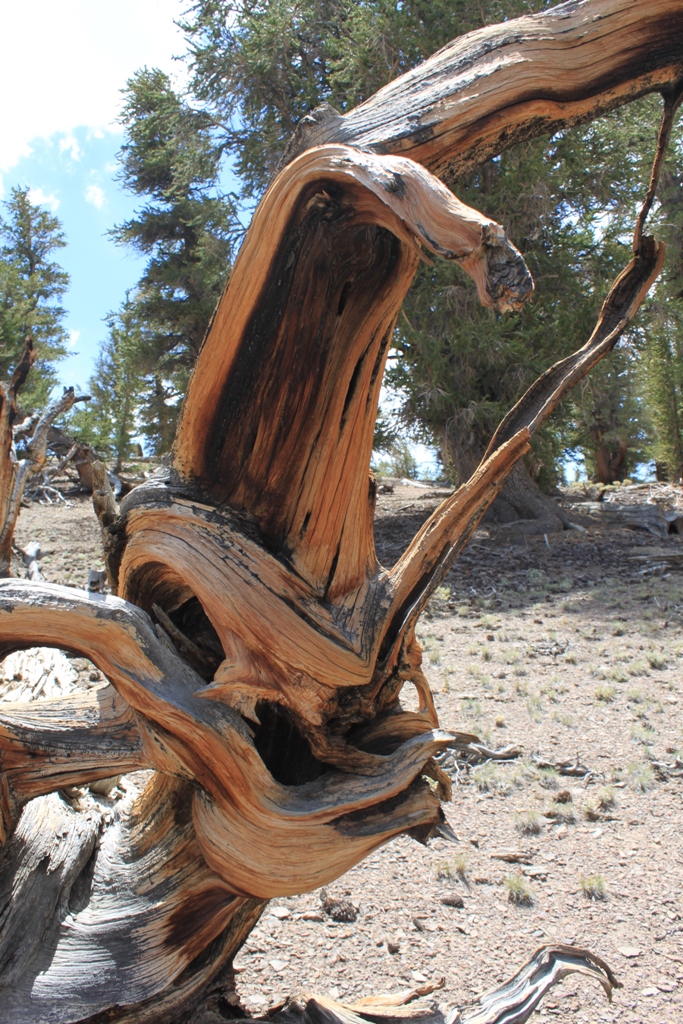 Just having some fun with the trees here.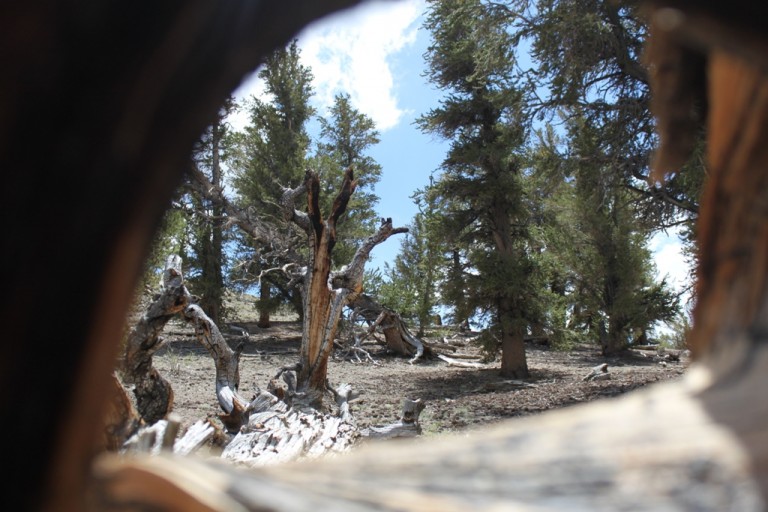 For more on the Bristlecone Pine Forest:
And here's the map!

View Larger Map