I've been slowly working my way through the chore of cataloging my photos, and as I get ready to file things away, here is a collection of odd shots from in and around the Owens Valley from last year.  (I'm not going to include the dust control project much; I'll post links to those at the end.)
Over on the western shore of the lake is the former Pittsburgh Plate Glass Factory, always a mysterious place.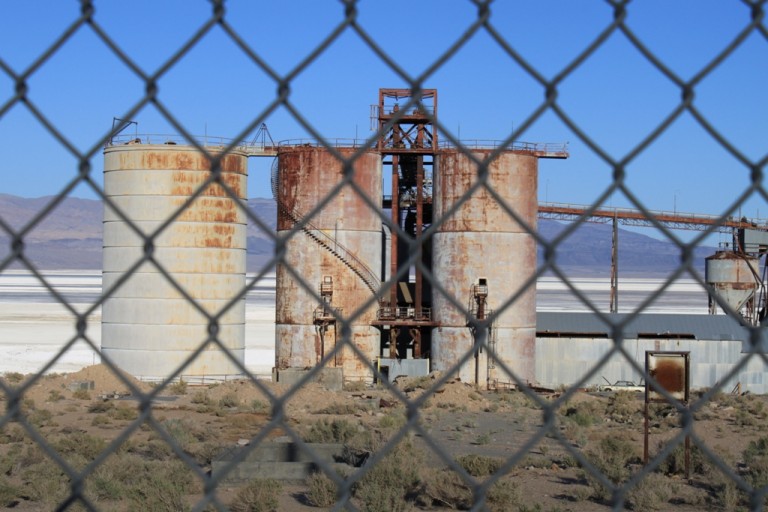 The plant was abandoned in 1968.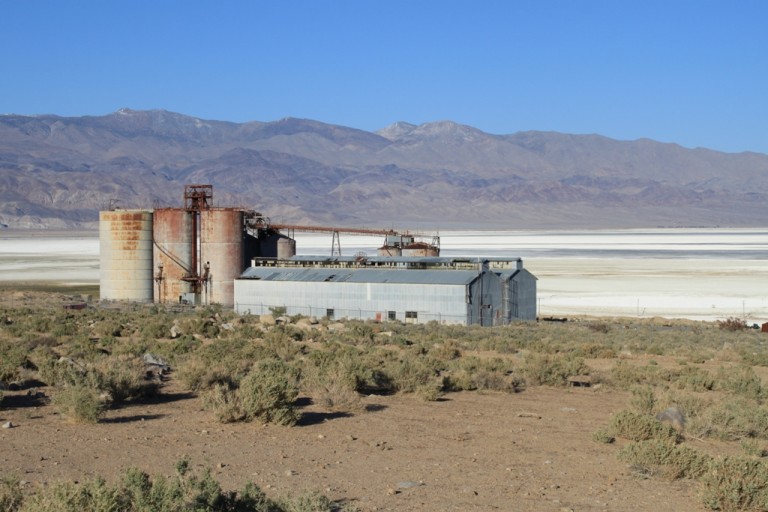 A website says the caretakers are more than happy to show photographers around, but somehow those "No Tresspassing" signs and the barking dogs are telling me otherwise …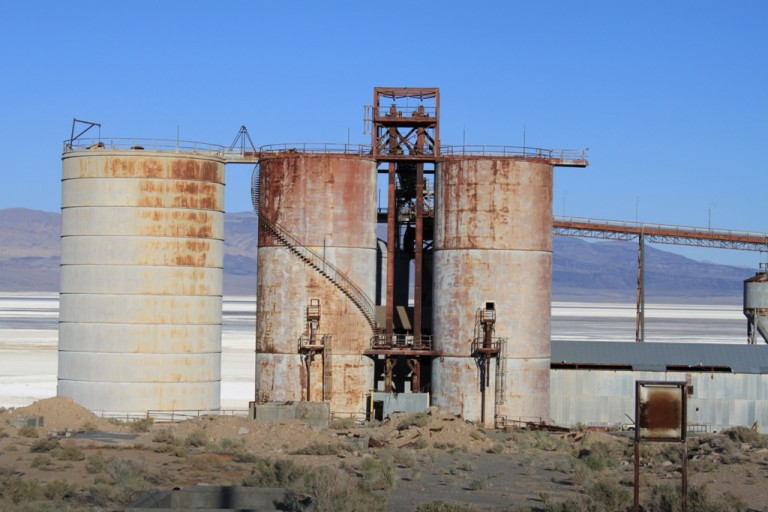 Out somewhere on the Owens Lake bed, there is "Sulfate Well".  It's a well that was drilled for industrial purposes, and they are unable to cap it, and so it spews an infinite amount of stinky water.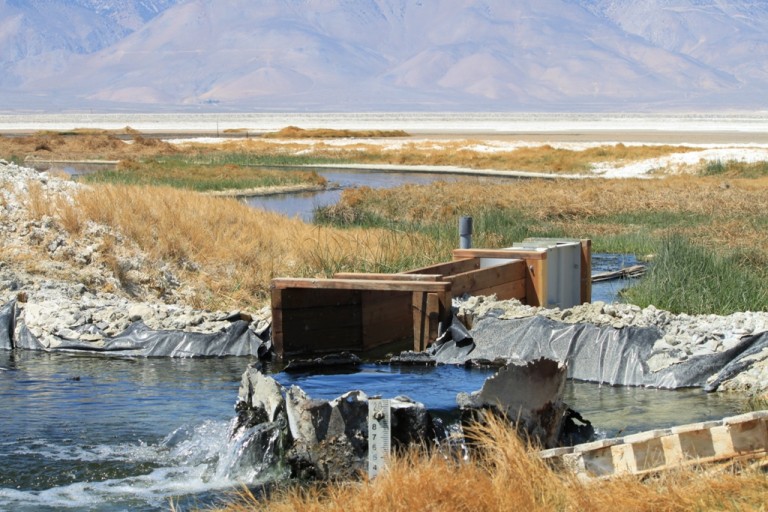 It certainly demonstrates that there's a bit of groundwater underneath Owens Lake, but it's rather shallow and unusable for human purposes.   The shallow groundwater table makes Owens Lake a wet playa, rather than a dry one (such as Searles Lake), and why it is so dusty there.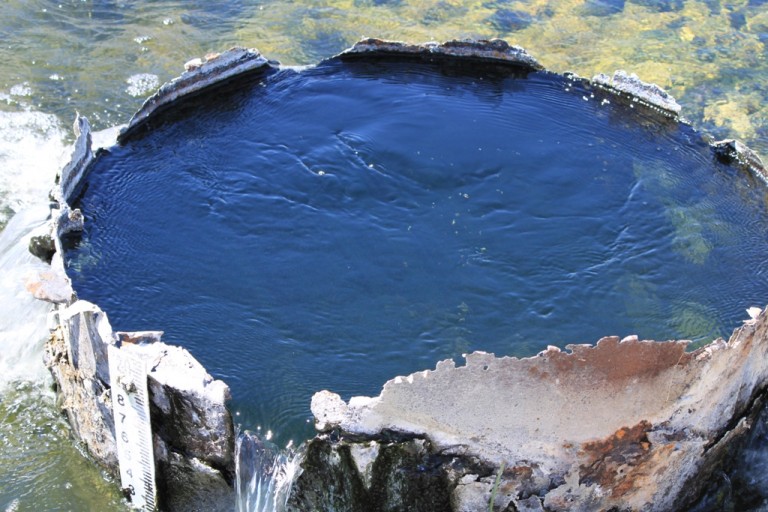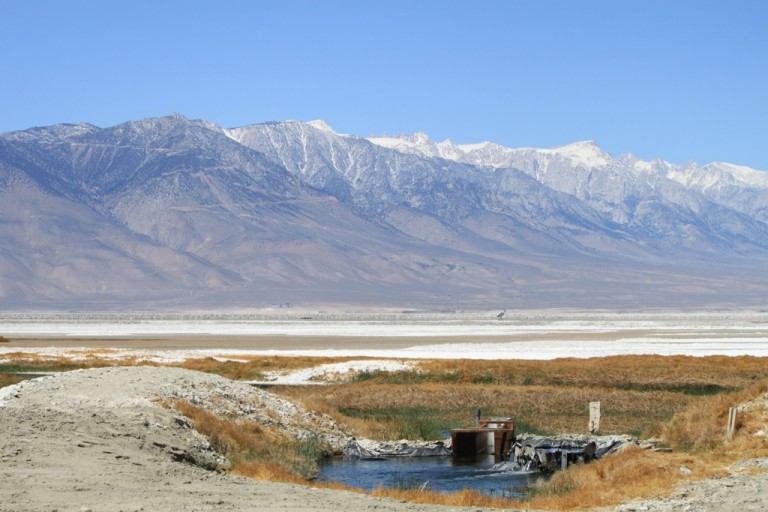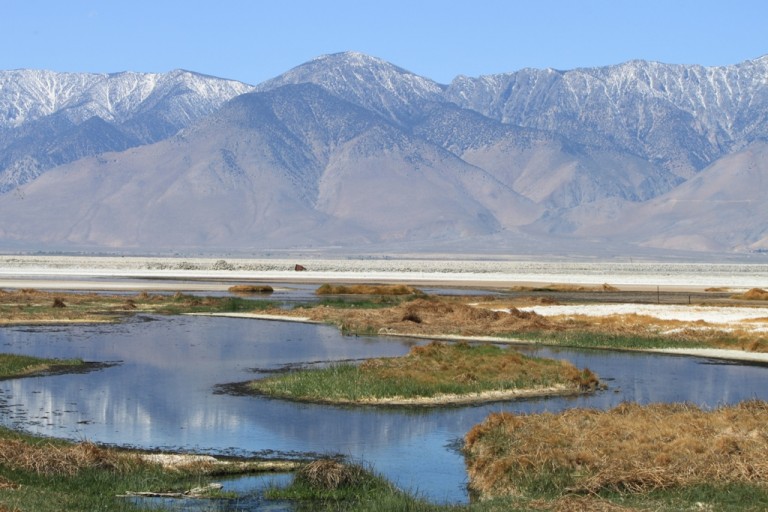 The excavator parked out on Owens Lake was a lot of photographic fun.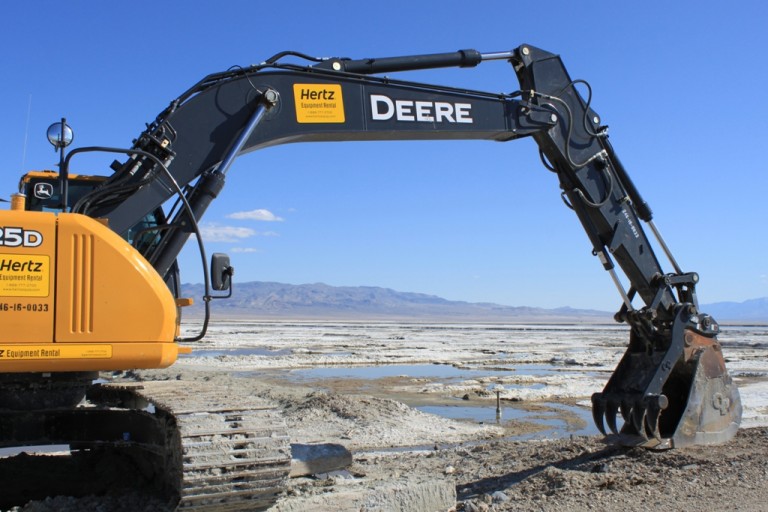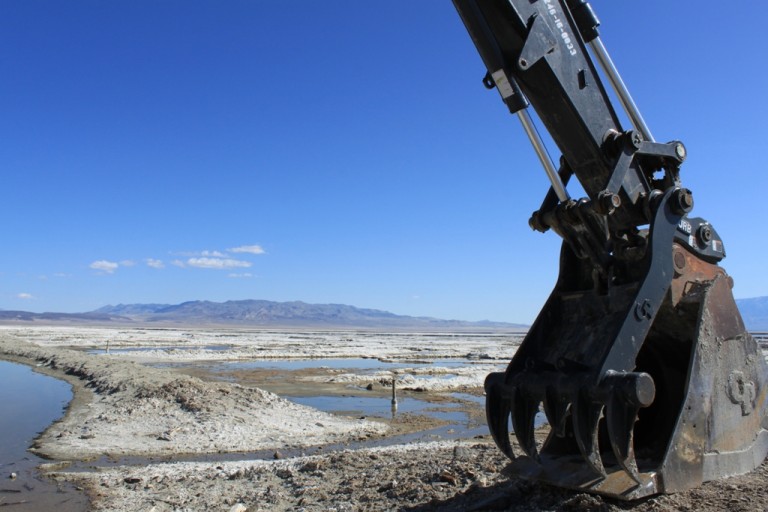 And here are a few – just a few – from the dust control project ….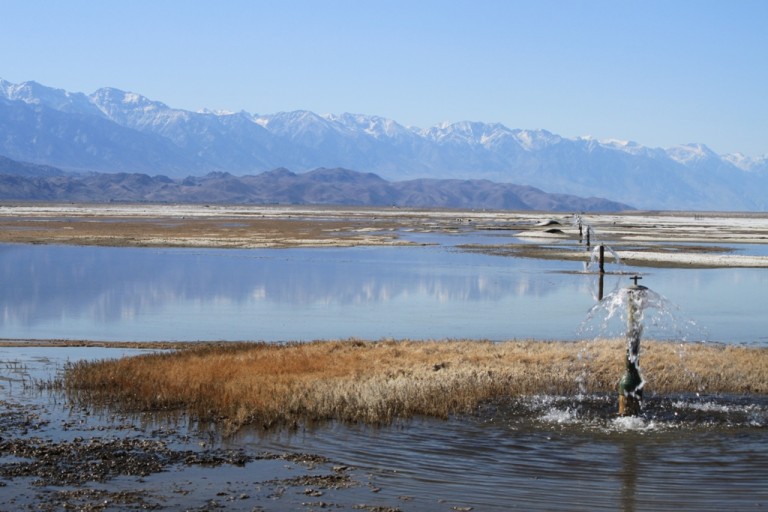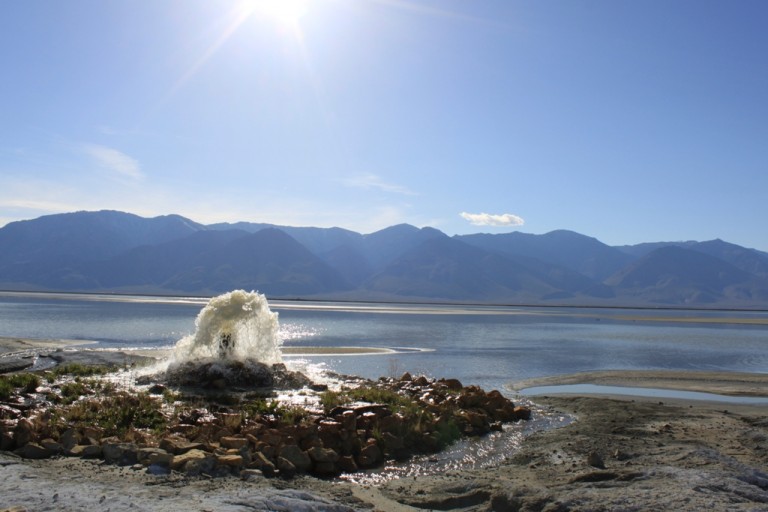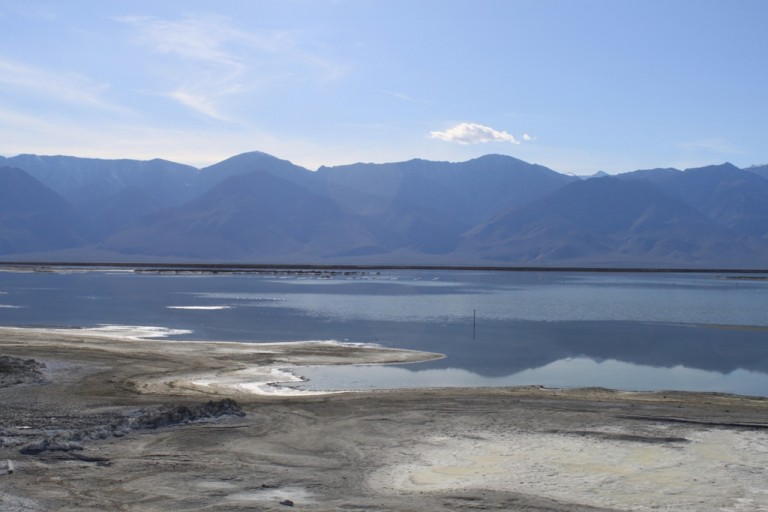 Back in town … clever marketing!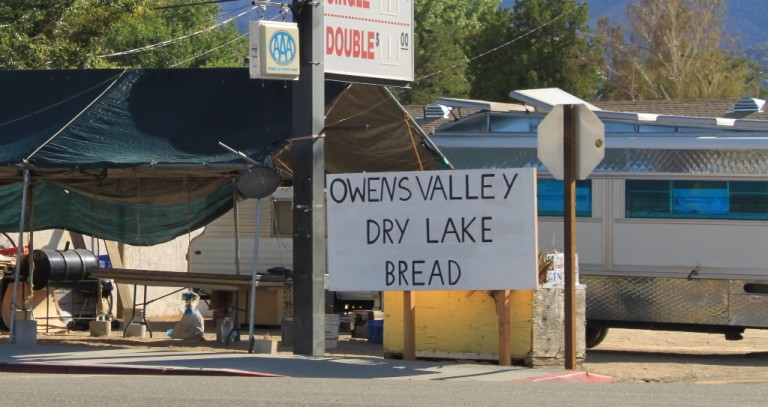 The town, in this instance, is Lone Pine.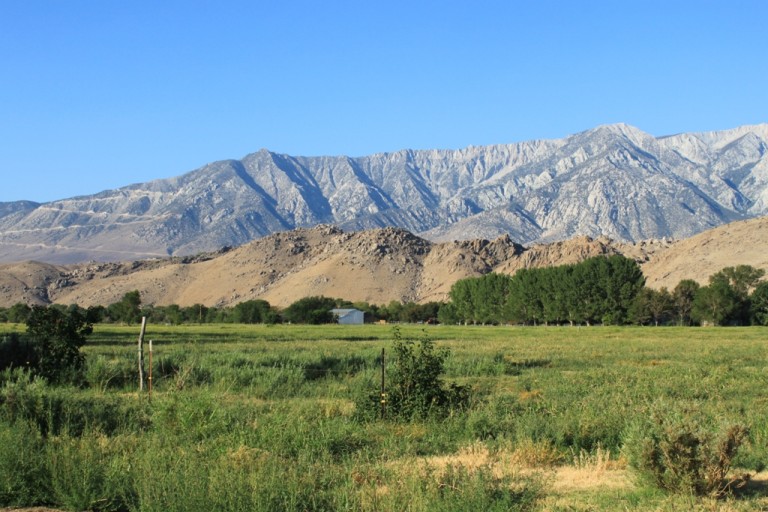 Lone Pine is very proud of its western heritage.  A lot of western films were made here; they even have a museum dedicated to it.  You can drive around the Alabama Hills and see where some of the old westerns were filmed.  The Best Western has themed rooms based on western film stars – and this horseshoe cactus out front.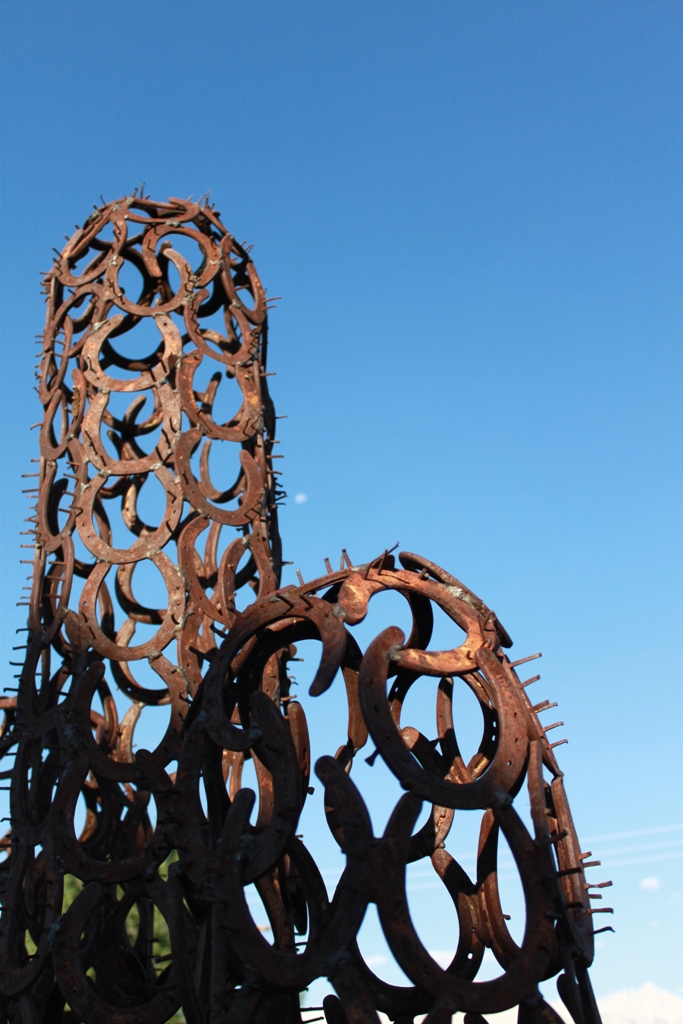 Does it look nice out here?  Do you want to live here?  Property can be kind of hard to find in Lone Pine or Bishop, but as luck would have it, just down the road at Cartago, they are selling homesites!  Yes!  And there is a Crystal Geyser bottling plant just down the road – jobs!  Look at all those homesites plotted out on this board here ….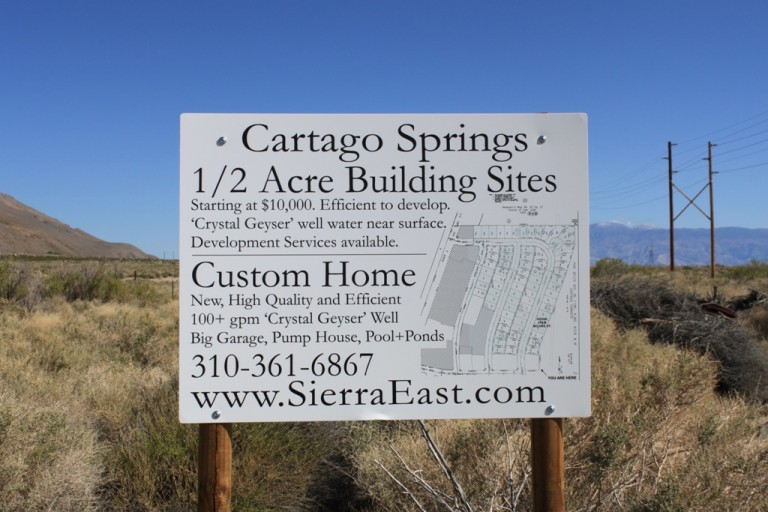 So how many have been sold?  Mmmm… not many ….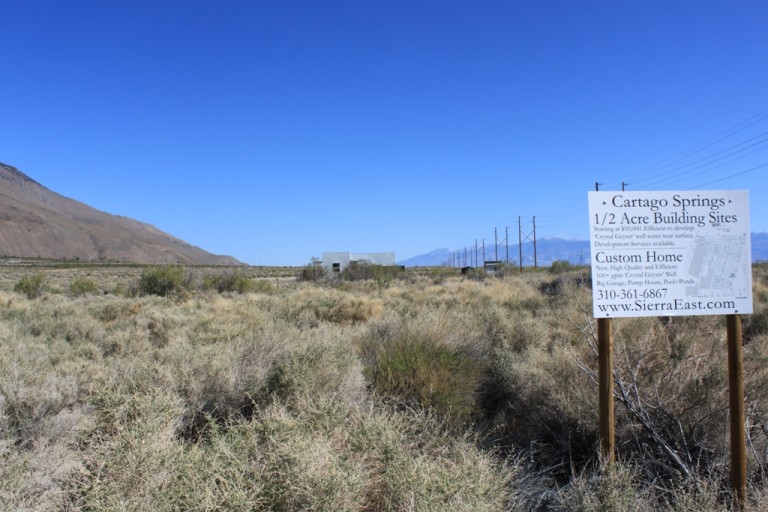 The view is nice … (except when it's not)  So if you buy here, let me know and I'll stop by and say hi!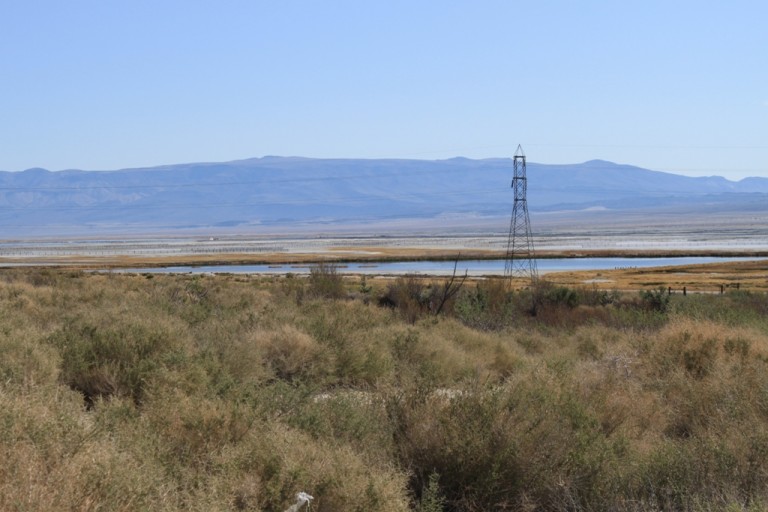 And about that Crystal Geyser bottling plant … let's all enjoy the delicious irony for a moment thinking about how many people in Los Angeles buy Crystal Geyser water when they could get the same water from their faucets for a fraction of the price …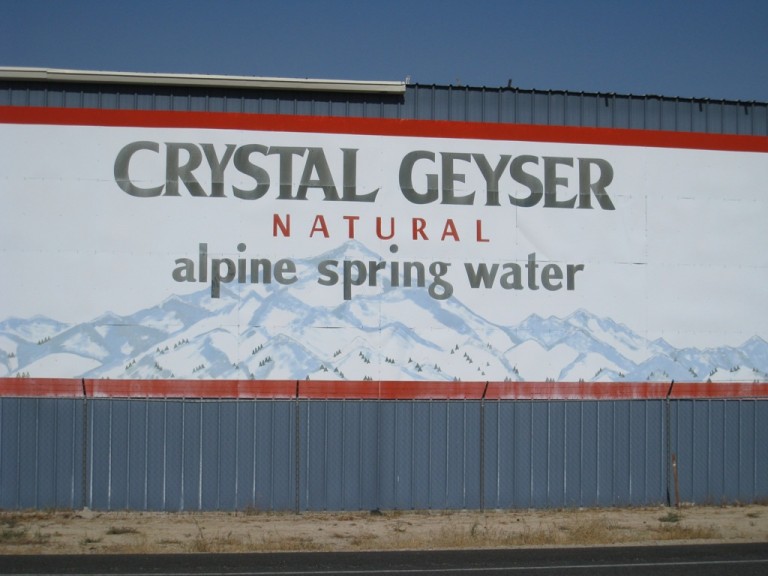 Mazurka Canyon Road … I like this shot but I do wish I had walked forward so the guardrail wasn't there.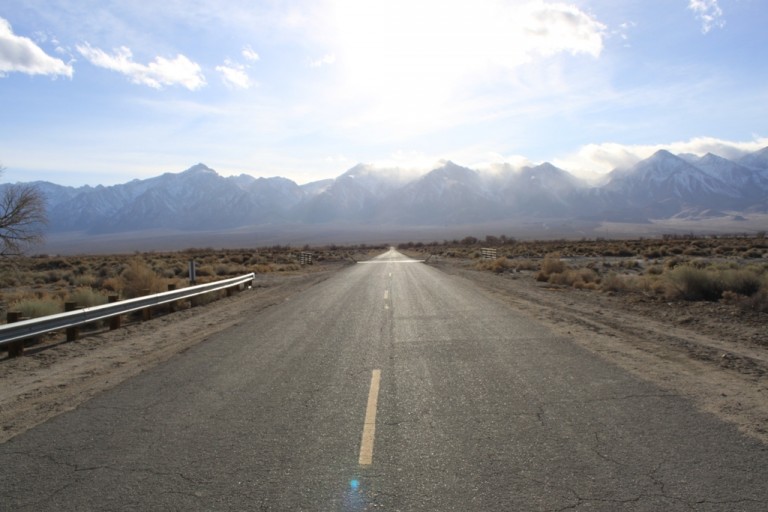 Just south of here, by the way, is probably California's smallest water company: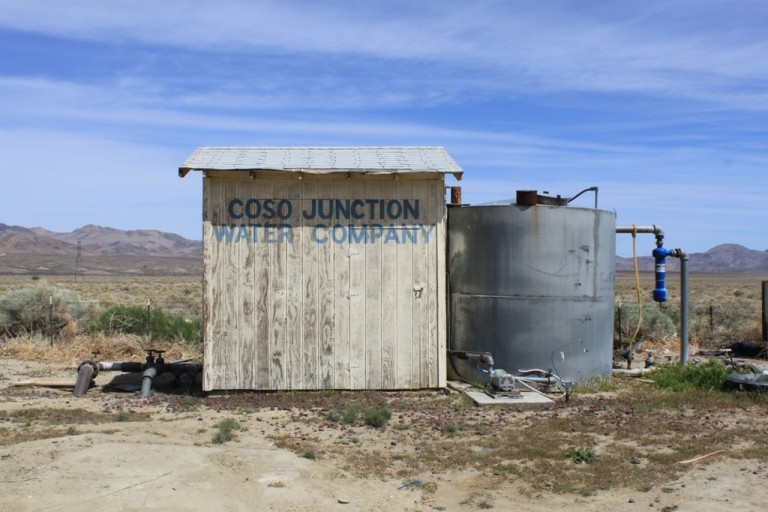 I took this photo (below) over at Swansea … there isn't much at Swansea, just some rail cars and other stuff sitting around.  Swansea is on the east side of the lake, a bit farther north than Keeler.  Swansea used to be a port city back in the late 1800s, when Owens Lake was still a lake and the silver mines at Cerro Gordo were in operation; a steamship was used to carry the silver across the lake to be taken by wagon to Los Angeles.  The earthquake of 1874 changed all of that by uplifting the east side of the lake, tilting the water away and leaving Swansea high and dry, necessitating the move of the port to Keeler.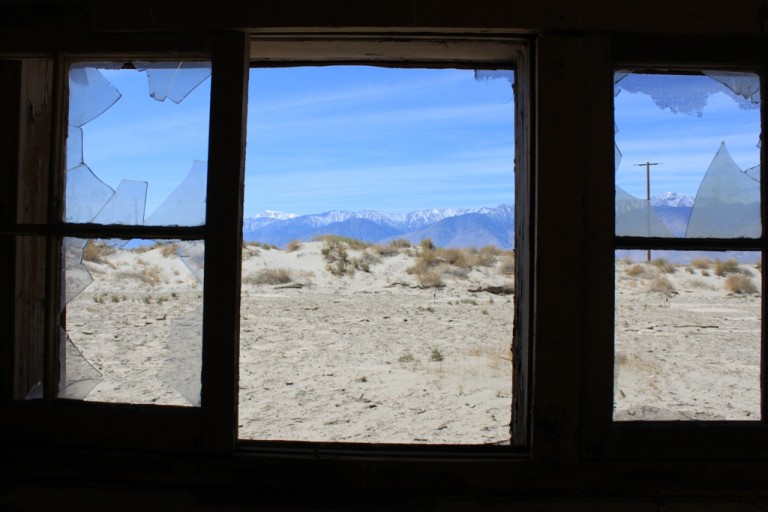 Not much at Swansea but a historical marker and some odd buildings, rail cars and stuff …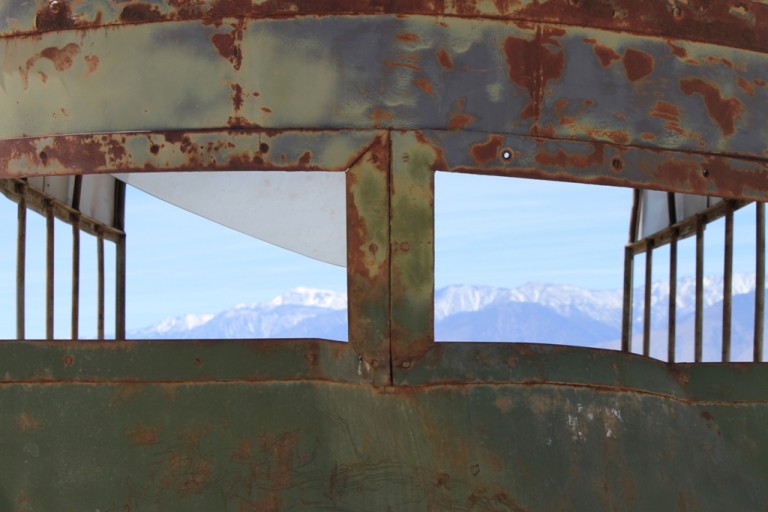 Here are the beautiful Eastern Sierras in early spring …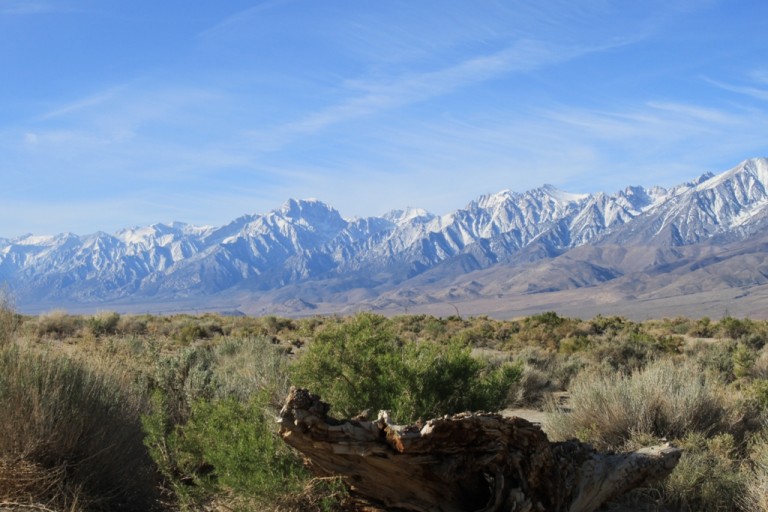 And here they are at dusk … in the summer.  I am usually not out taking pictures at this time, but on this particular day, our van broke down at the rest stop, so while we were waiting for the tow, I took this shot.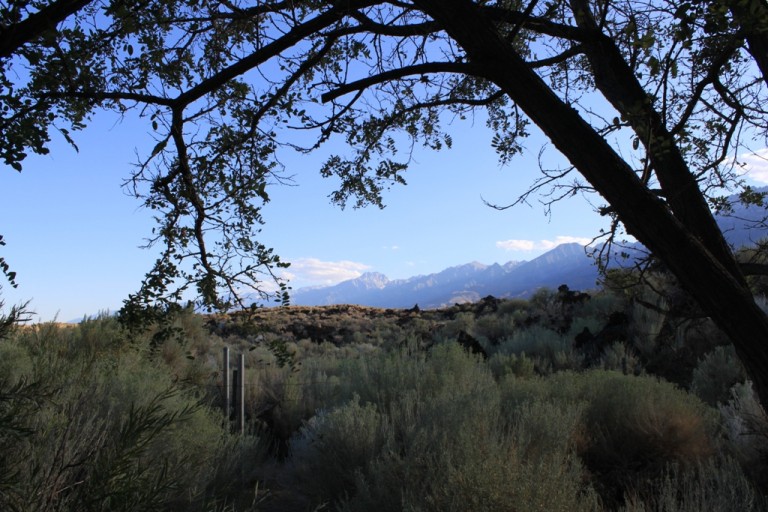 And lastly, a few shots of me, a rarity for the photoblog.  Out on the Owens Lake bed, there is this silly cow sign which marks the place where the water lines are underneath the soft earth, so the cow is a reminder that no heavy equipment should tred there.  That's me with Michael Prather of the Eastern Sierra Audubon Society when he took me on a tour of the lake to see the birds.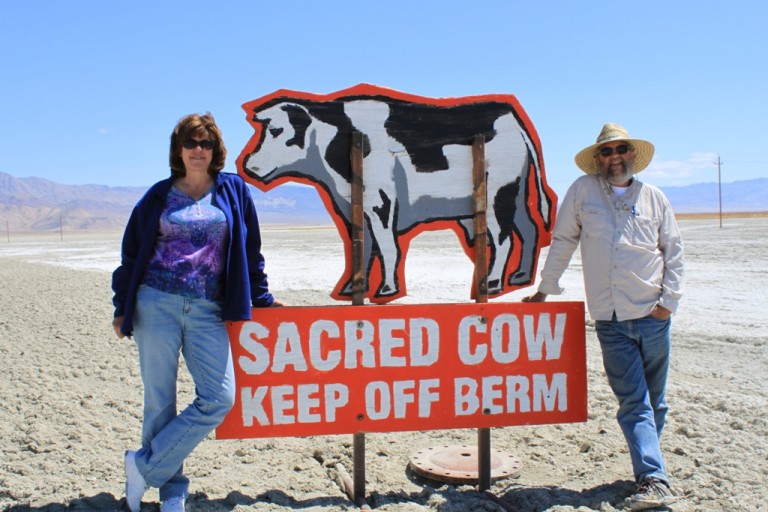 And here is my self portrait.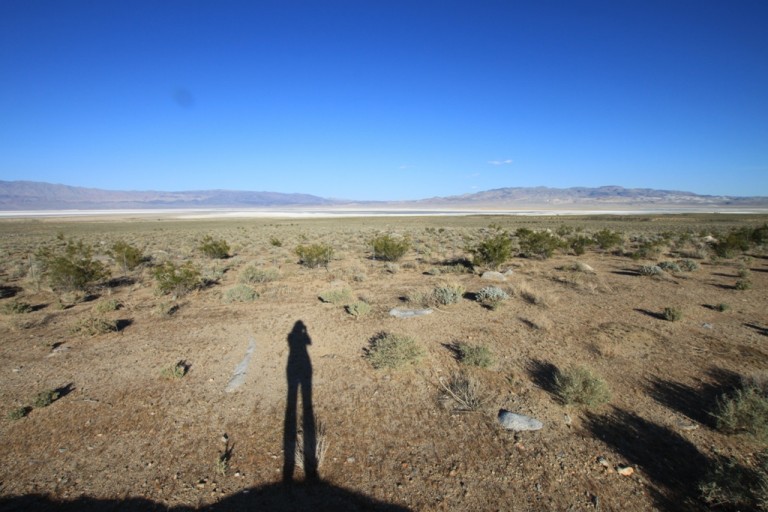 For more on Owens Lake: