I must confess that whenever I travel the Central Valley, I see grapes, pistachios and almonds growing, plus citrus, lots of citrus – and I think to myself, this is not what I eat. My family eats some table grapes or oranges on occasion, and every once in awhile I buy pistachios, but when I travel the Central Valley, it seems that I'm not looking at what I, myself, eat.
So there is nothing I like better than seeing the fields where the food I actually eat grows, and so I was pleased to enter the Salinas Valley on my drive home from Monterey and see just exactly that.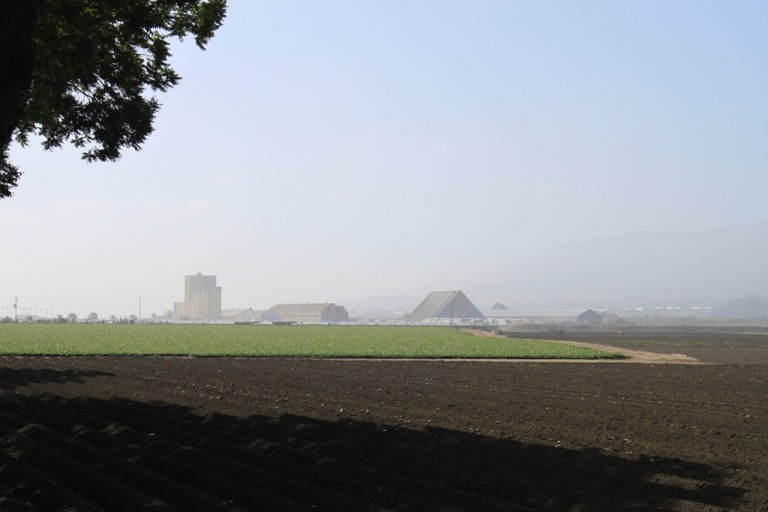 Strawberries and lots of them!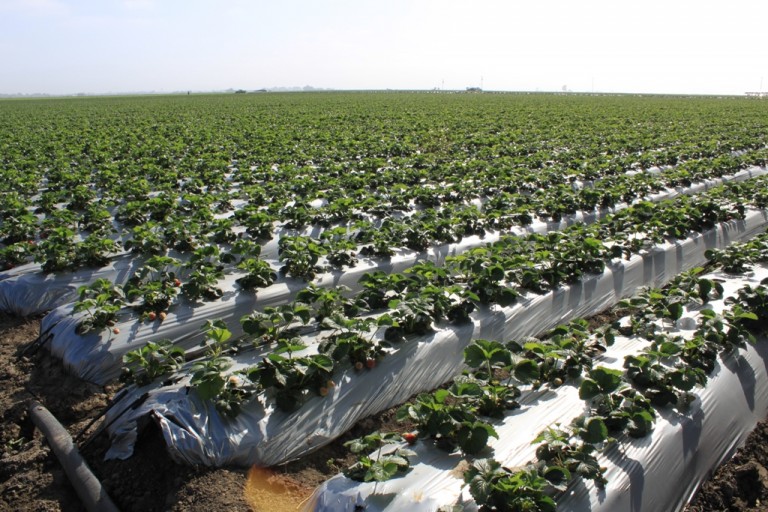 California strawberries are the *best* thing about living in California – and we get them first!  The first crop of strawberries out of Oxnard that is harvested around late February or March is the sweetest and the best.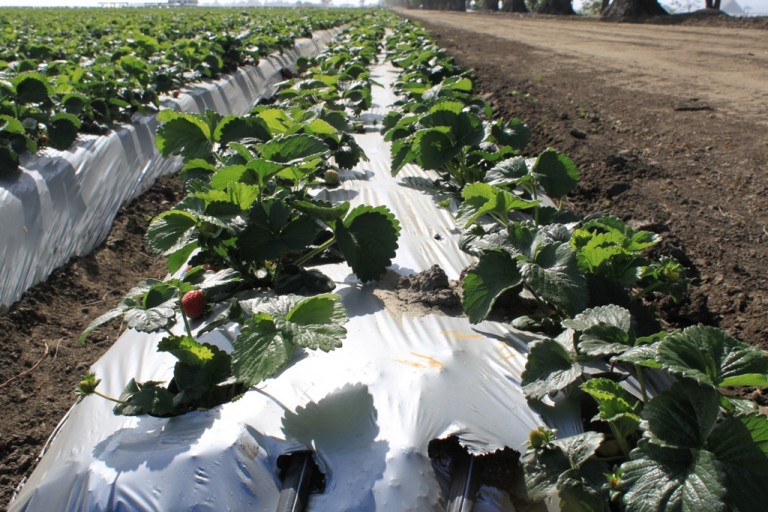 There's a lot of lettuce growing here, romaine for those Caesar's Salads ….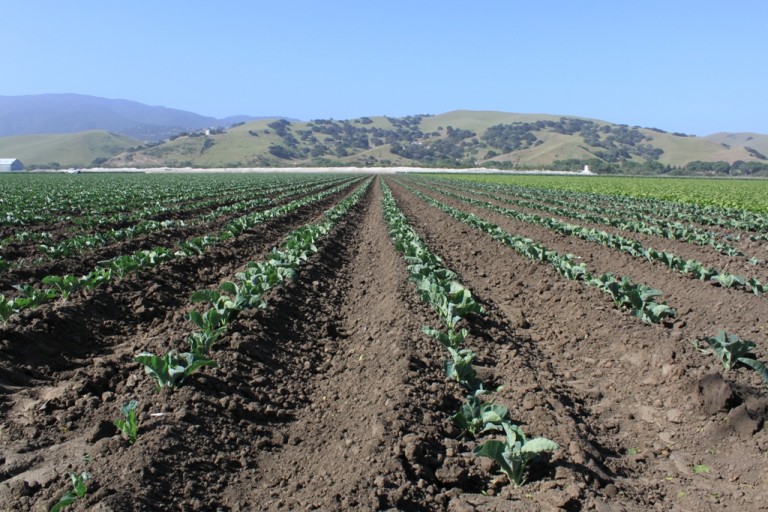 A lot of lettuce is grown here … fields of green lettuce ….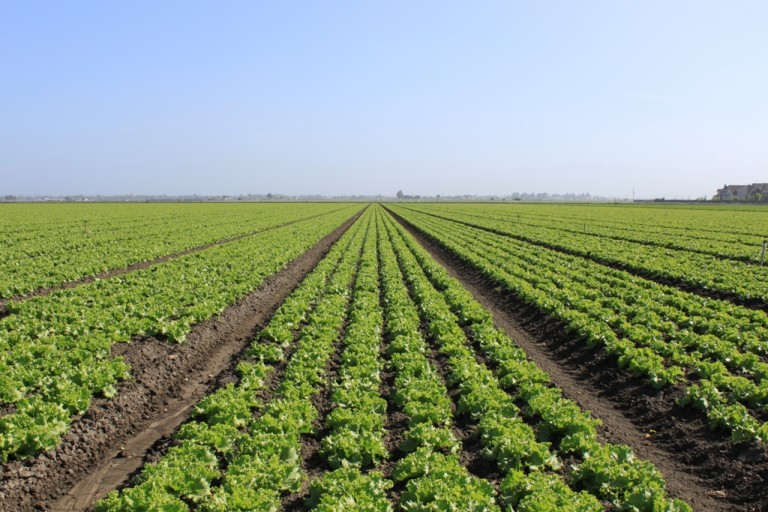 Fields of green and red lettuce …
Even stripey fields of lettuce … !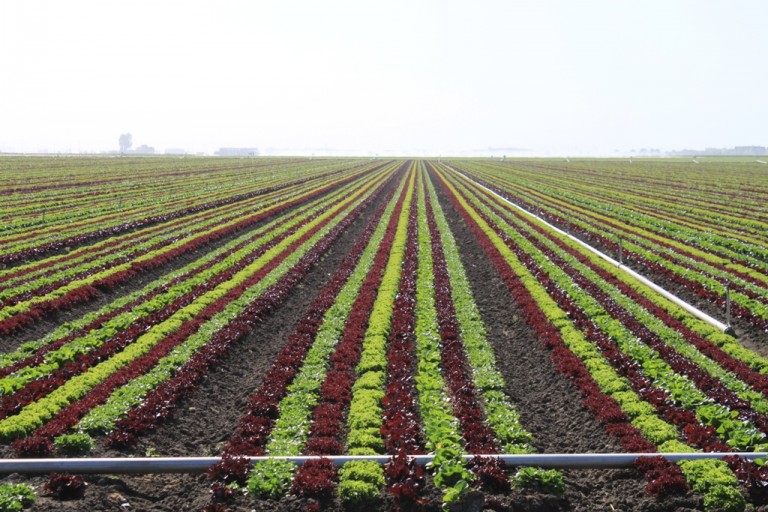 Agriculture here is very pretty.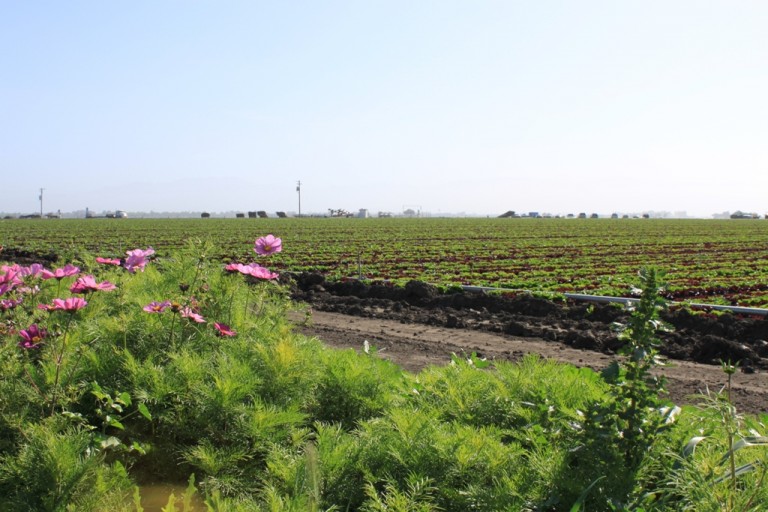 Here's a field of harvested cauliflower …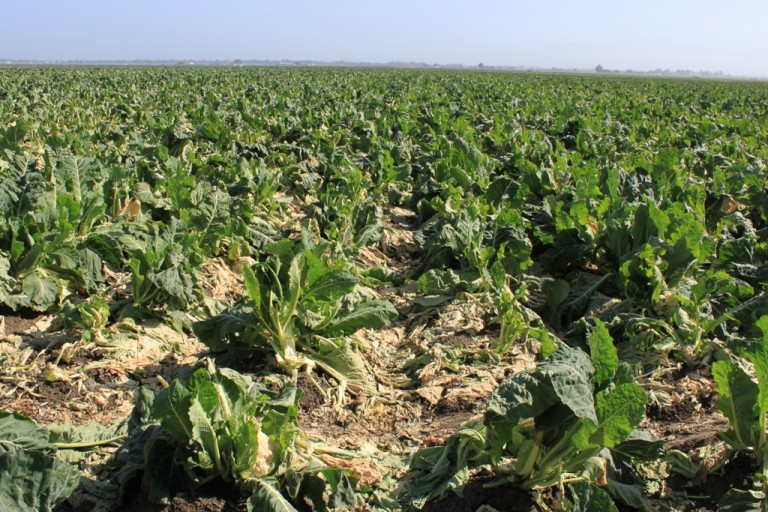 and more lettuce …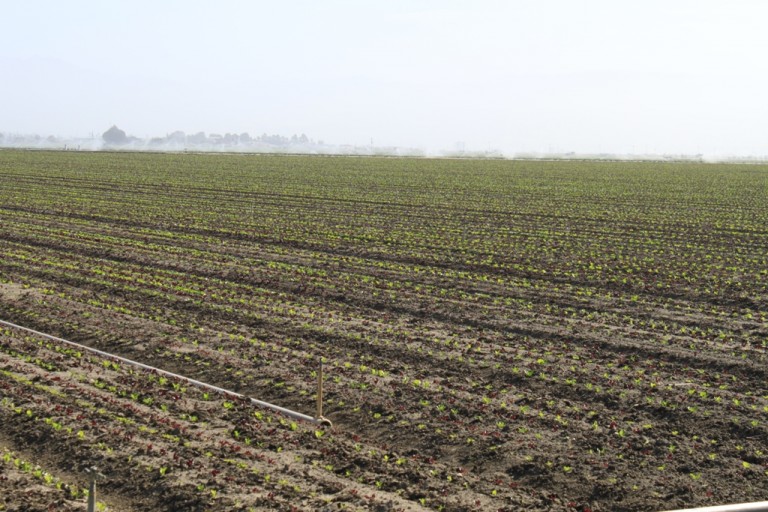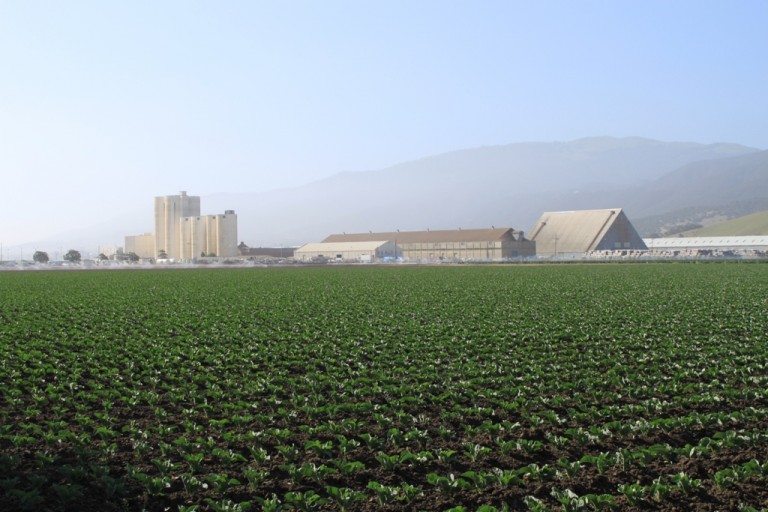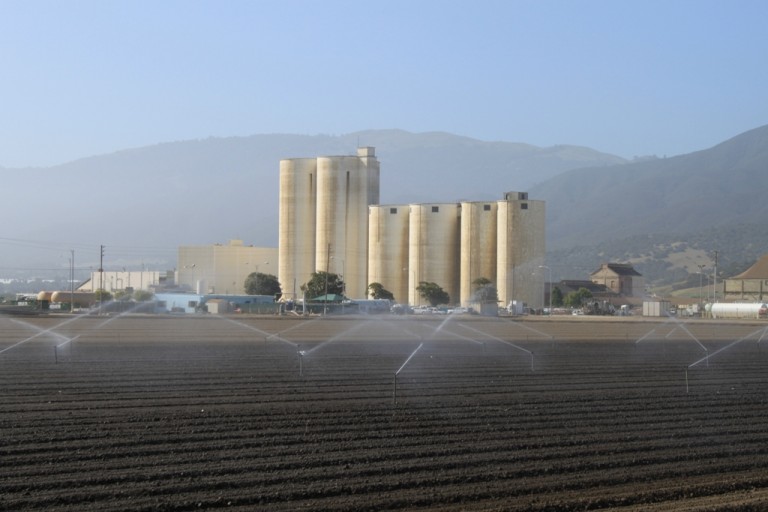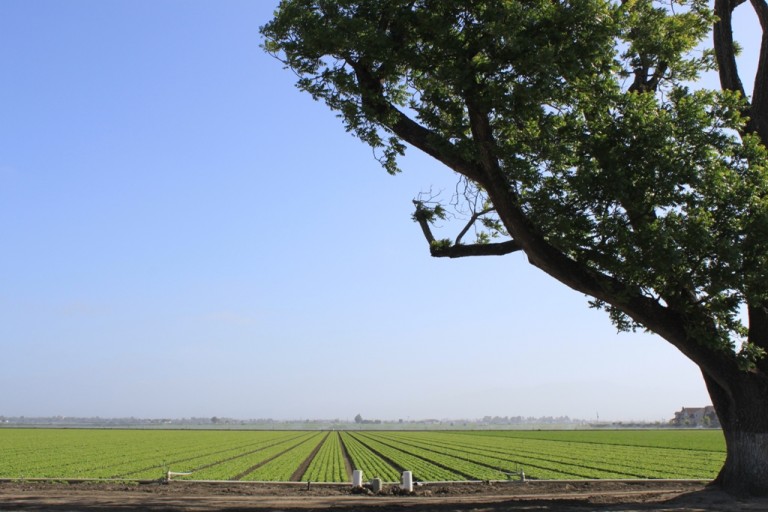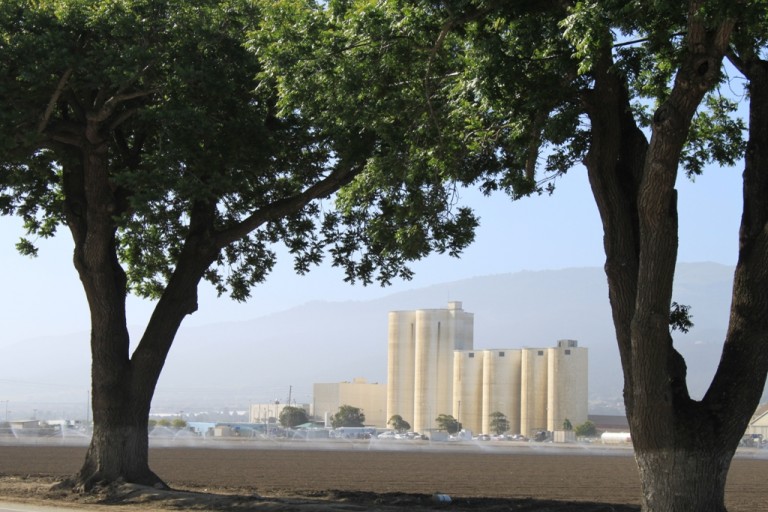 Next it was on to Castroville, where my most favorite vegetable, artichokes, are grown!