I arrived in Monterey around 3:30 or so, having a convention to attend the next day.  I headed straight out to the coast.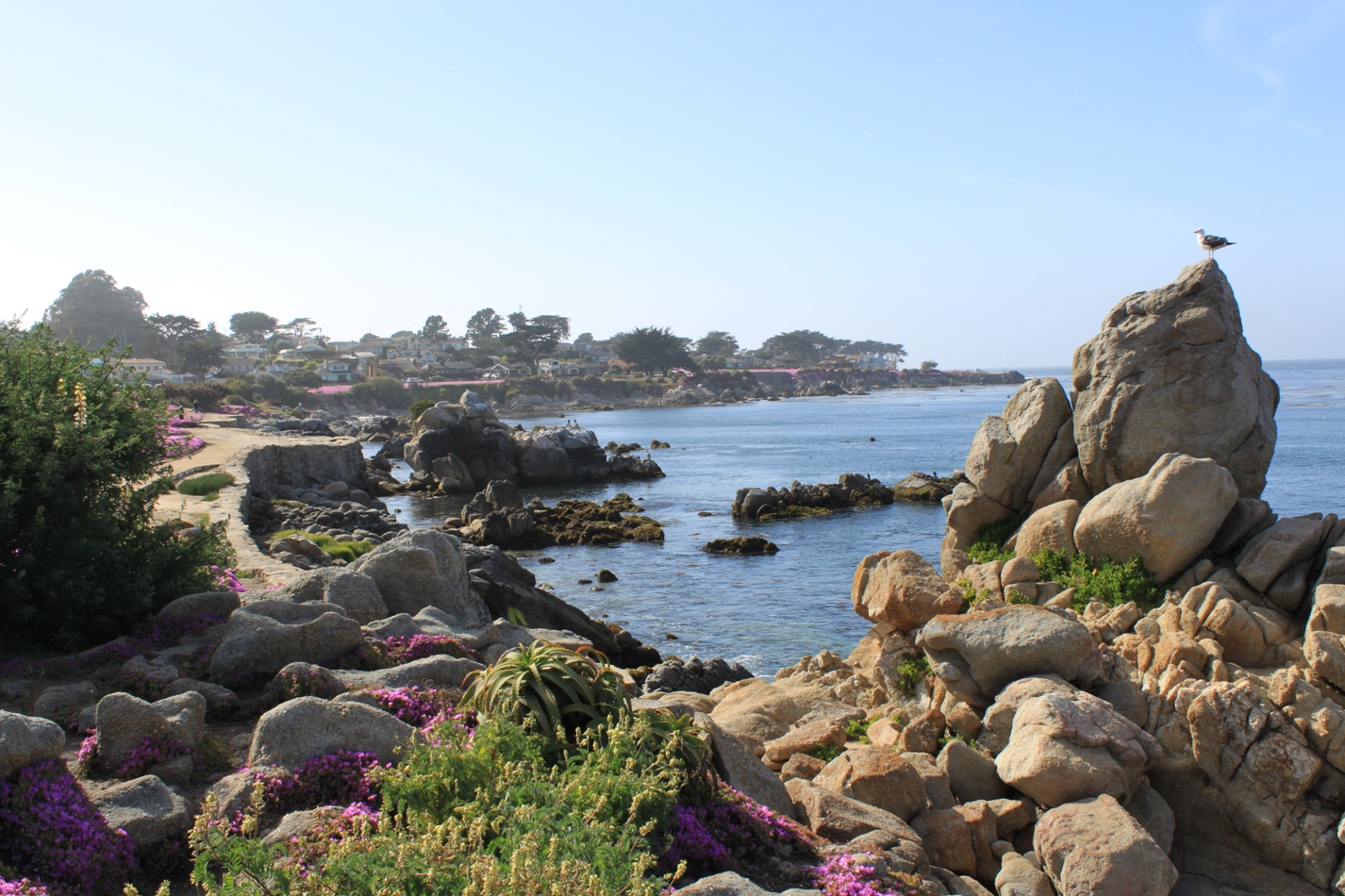 I don't really have much to say about Monterey except that it is a thoroughly charming place and would be a great weekend getaway.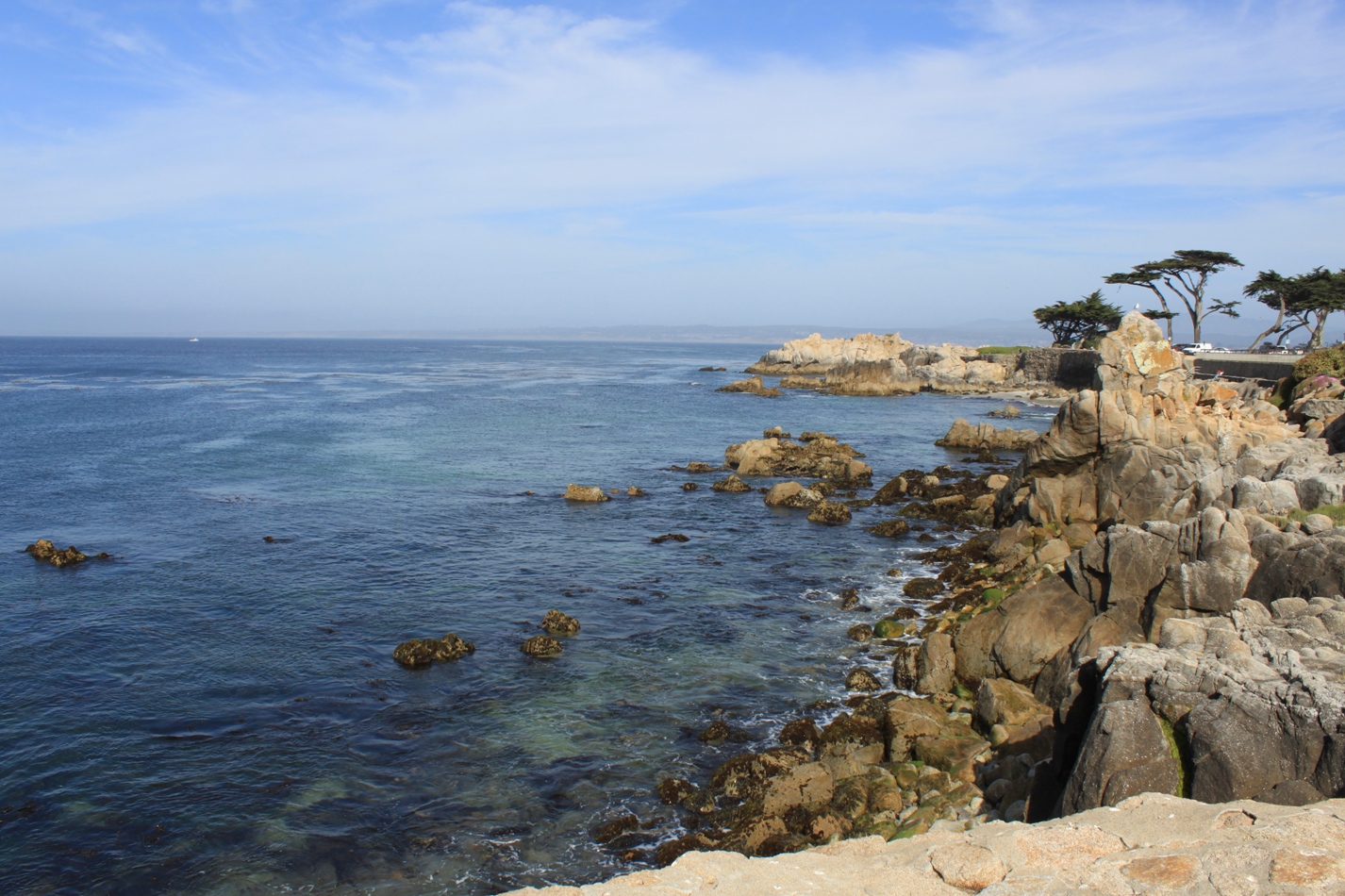 I know they have a wonderful aquarium here and a wharf, but I won't have time to stop there on this trip.  I'll be at the convention all the next day and the day after that, I'm headed back home, so I just have these few hours.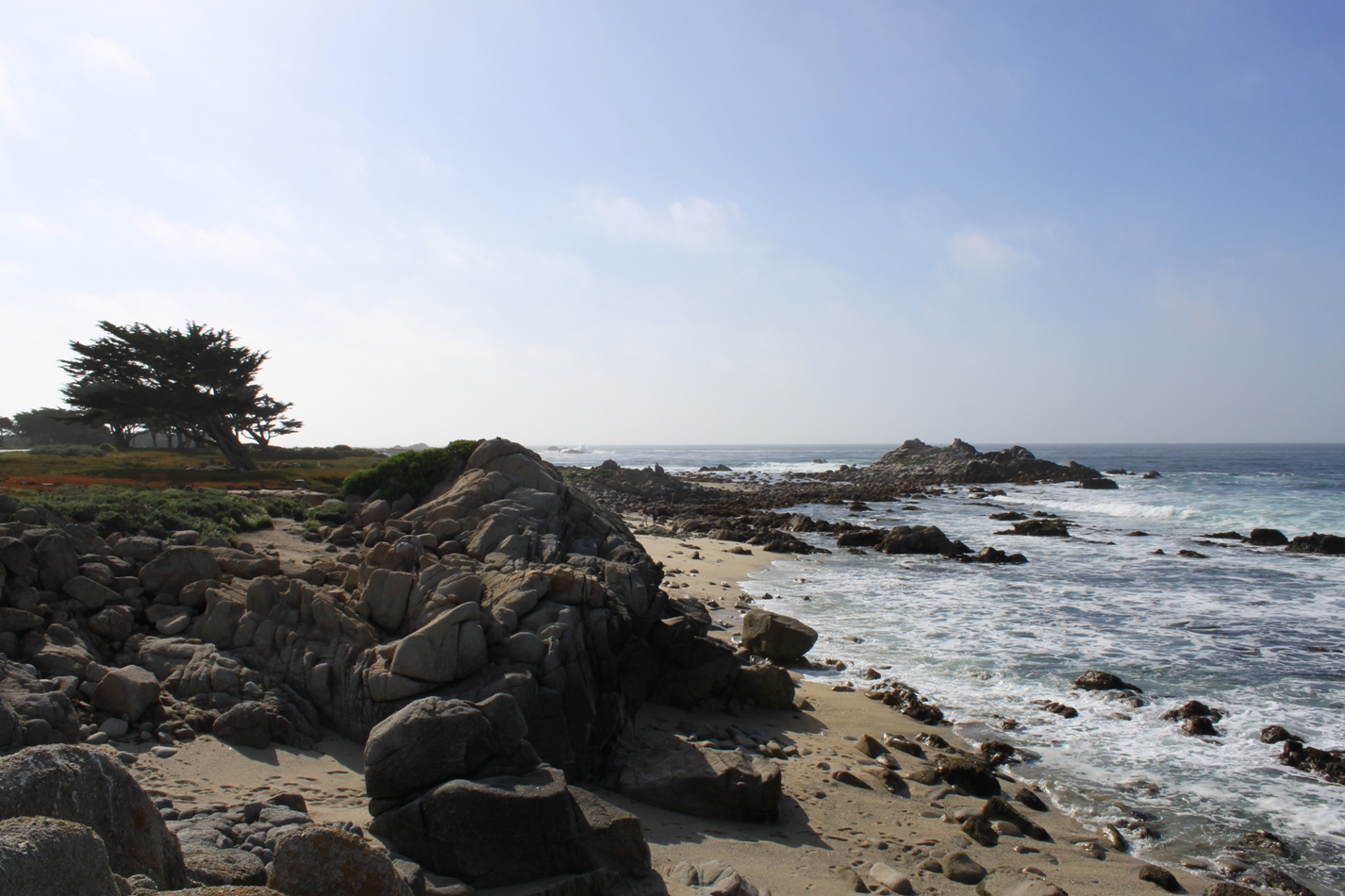 There's a park along the way that has planted some interesting plants, like this one below …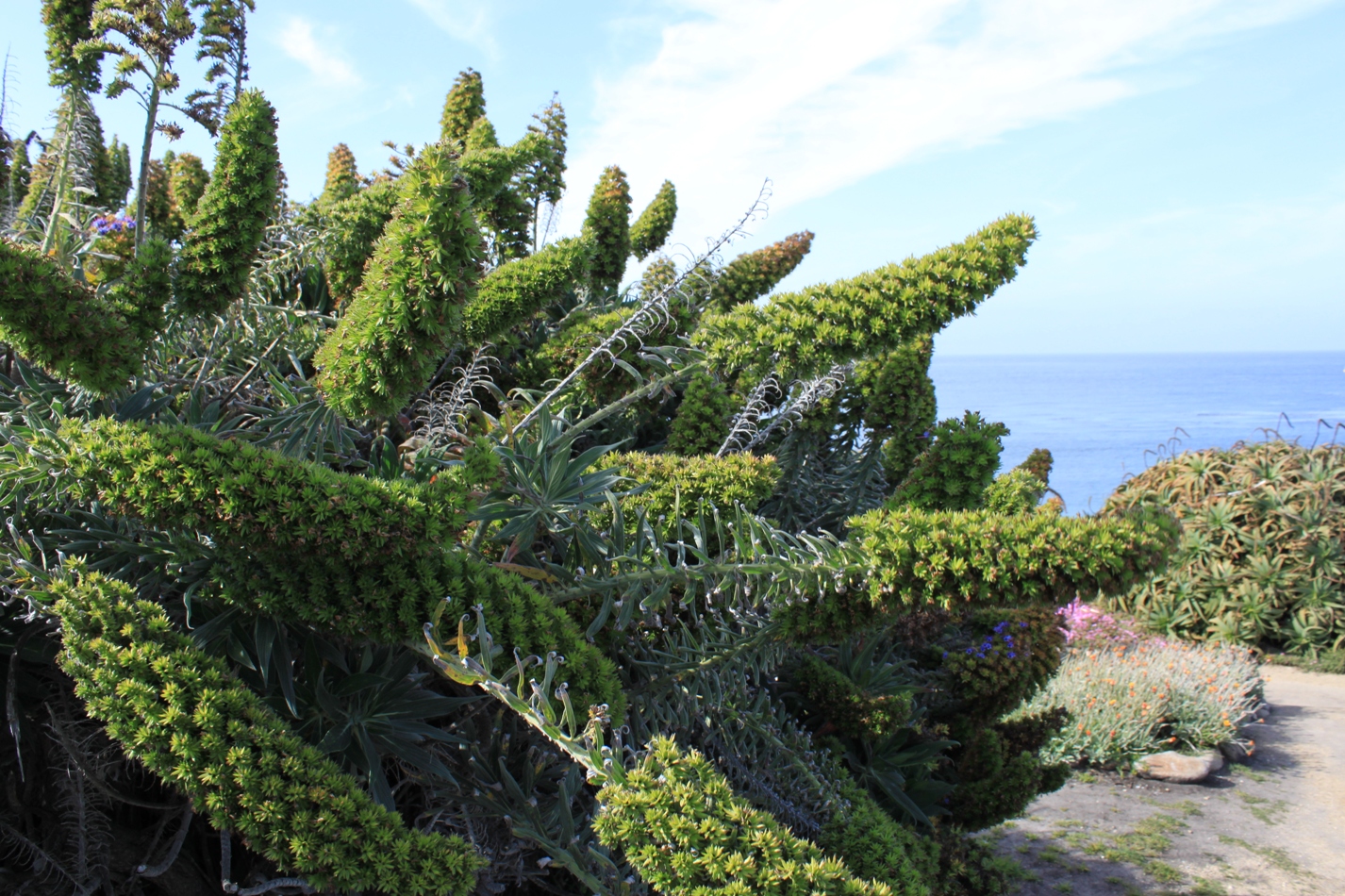 … which turns into these lovely flowers.
After having my fill of taking shots of the Monterey coastline – admittedly spectacular, I headed off to my hotel to rest up after a long day of driving.  Here are the rest of my favorite shots of the afternoon: