The Delta in FebruaryRecently, I had the opportunity to visit the Delta.  It was a most magnificent opportunity, as I was meeting someone in the Delta for a boat ride,and she had a place for me to stay.  This gave me the opportunity to do something I've always wanted to do – take pictures at sunset and sunrise – and in the Delta, no less!I was coming from the Bay Area, so I was entering the Delta from west.  So, as I often do, I took the Sherman Island Levee Road.  It's one of my favorite roads in the Delta.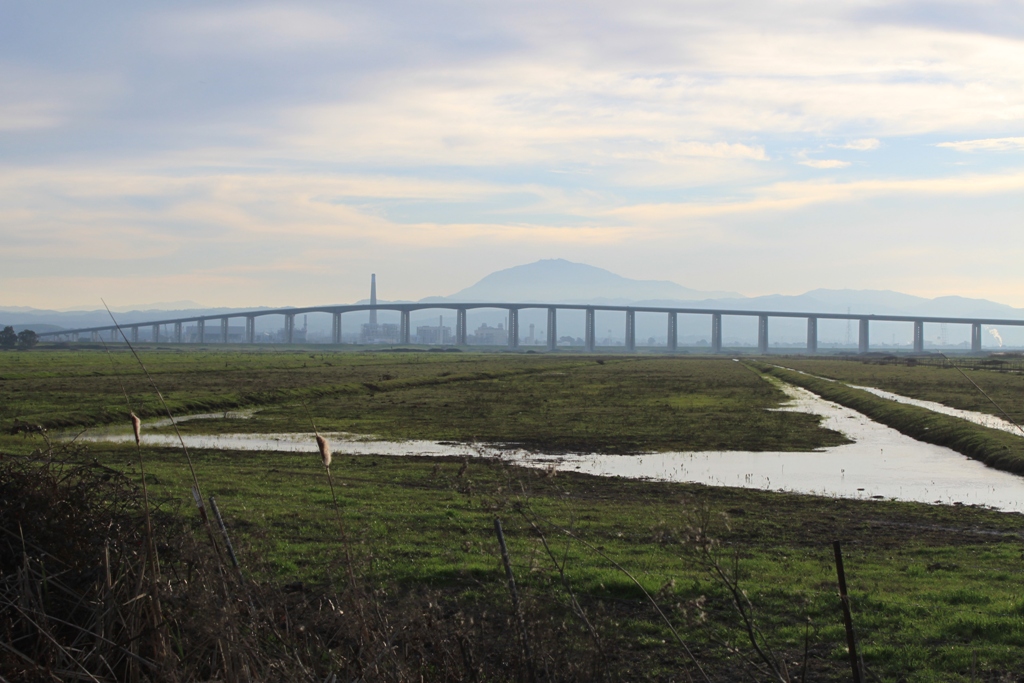 When traveling down the Sherman Island Levee Road, you simply must stop at some point, turn off your engine, and look back towards the bridge – and most importantly, listen – for the birds.  Most times of the year, they are quite loud, evoking thoughts of those settlers who talked of the loud birds who kept them up at night.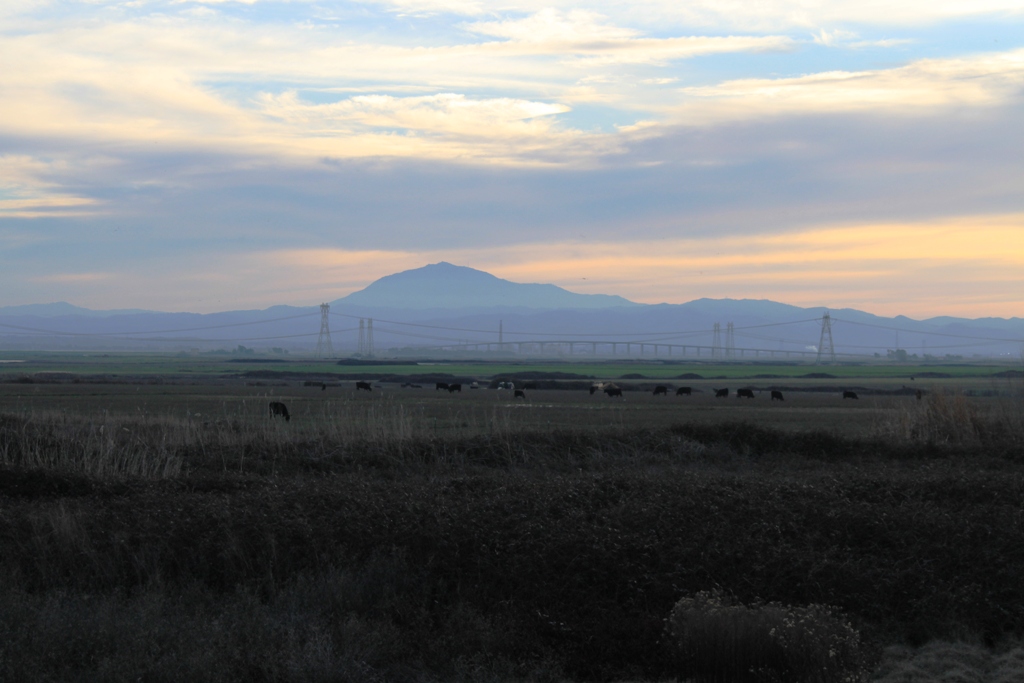 As I headed into the Delta, I had many opportunities to snap more pictures …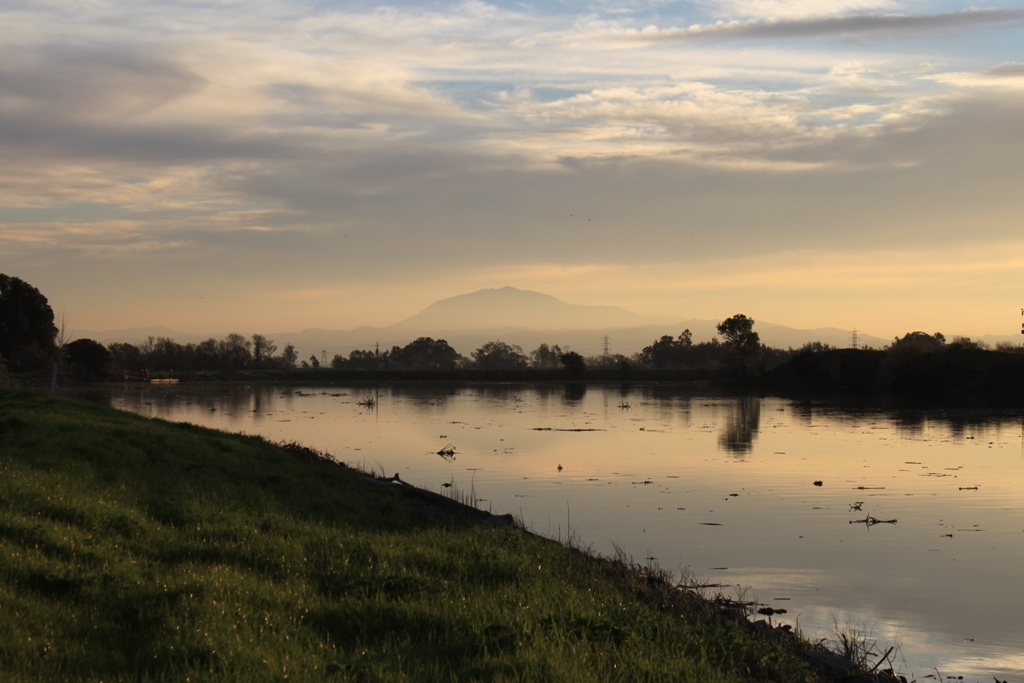 As I reached Rio Vista, the colors were beautiful.  It was unseasonably warm …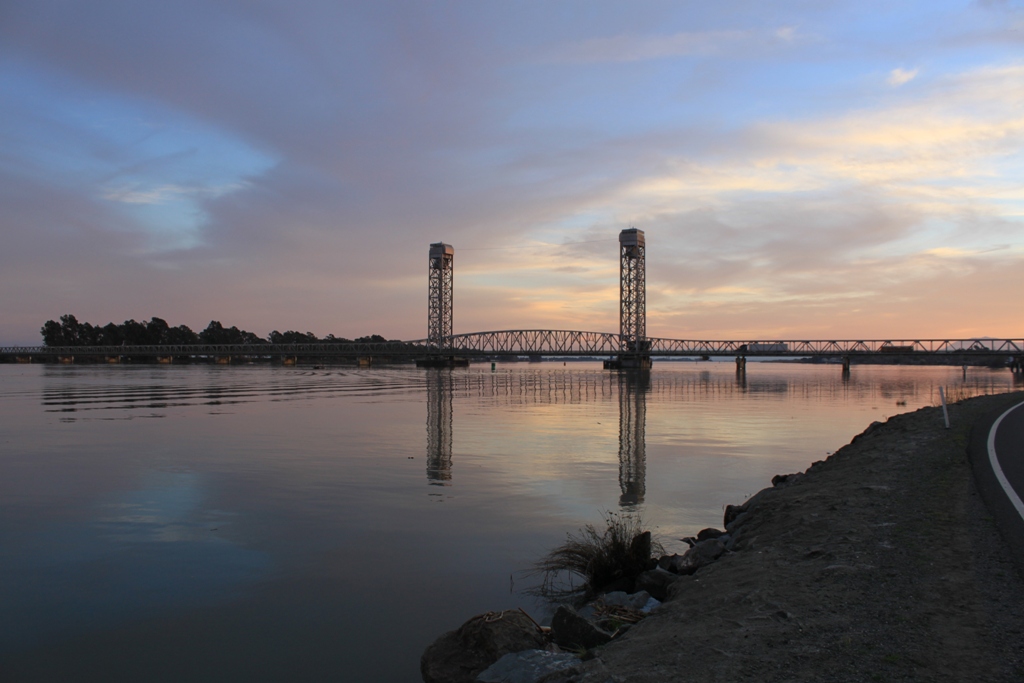 I took these shots on the way to the ferry …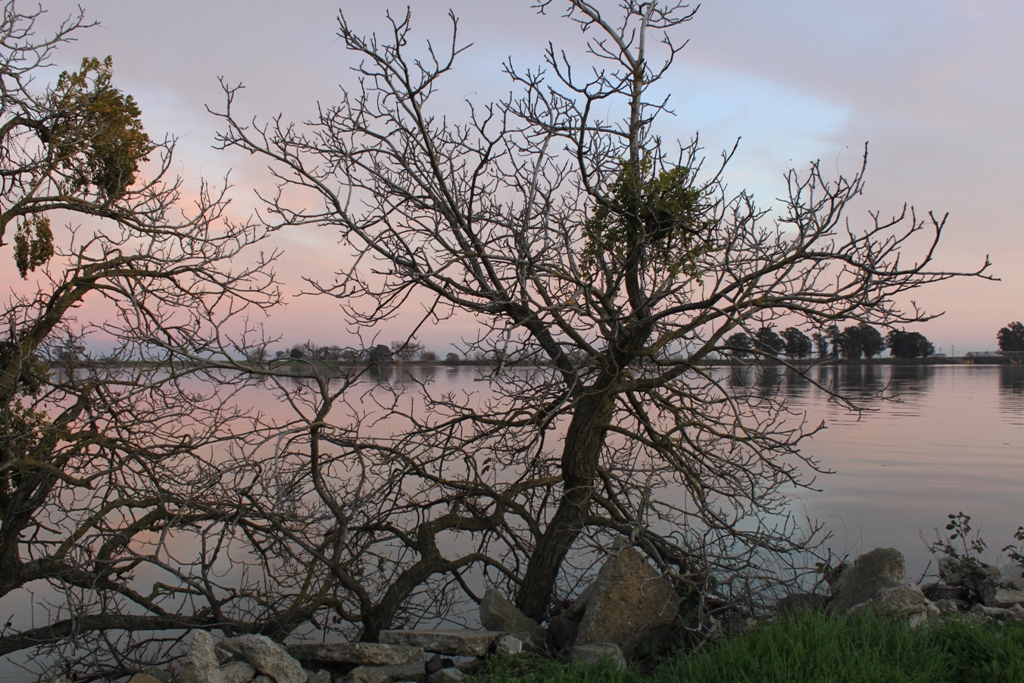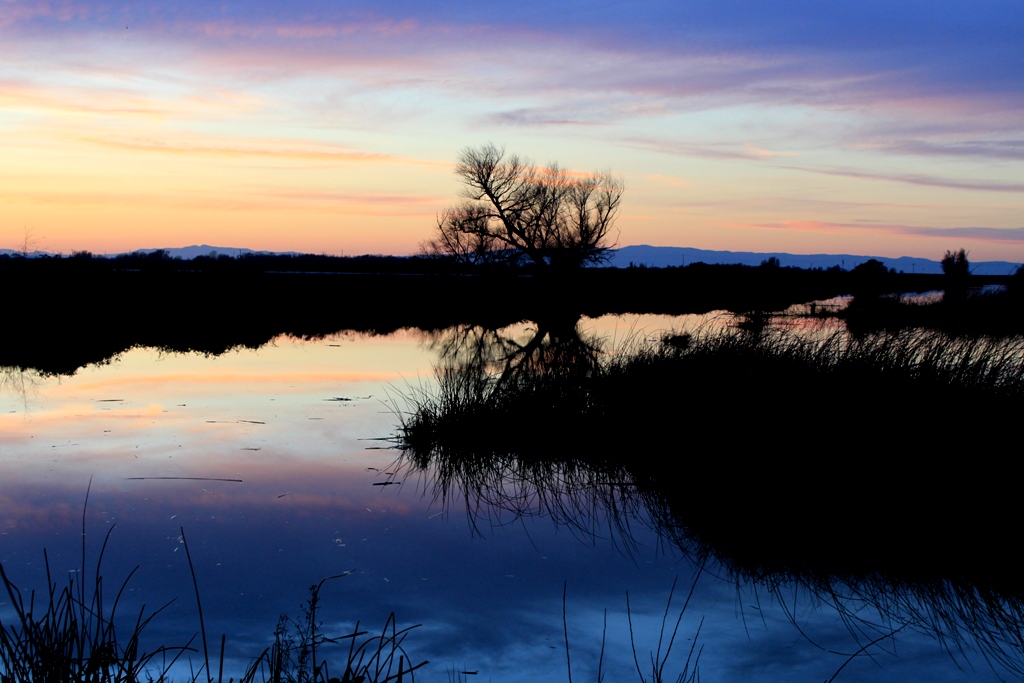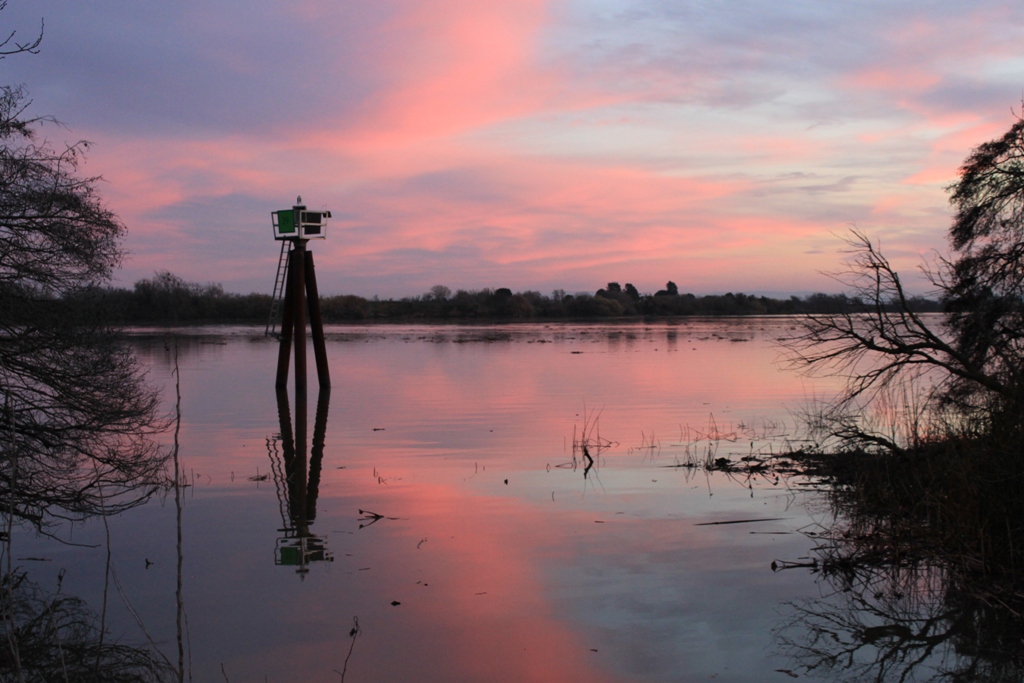 After crossing the ferry, it was very dark now, but thankfully I was very close to my destination, Snug Harbor.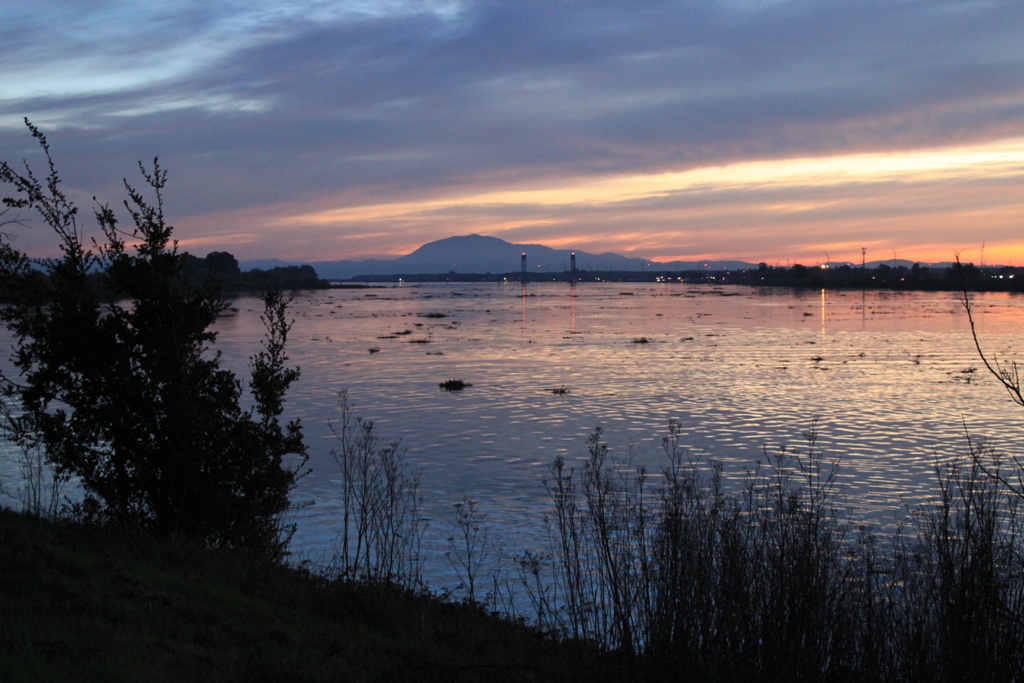 At sunrise the next day, I went out to explore …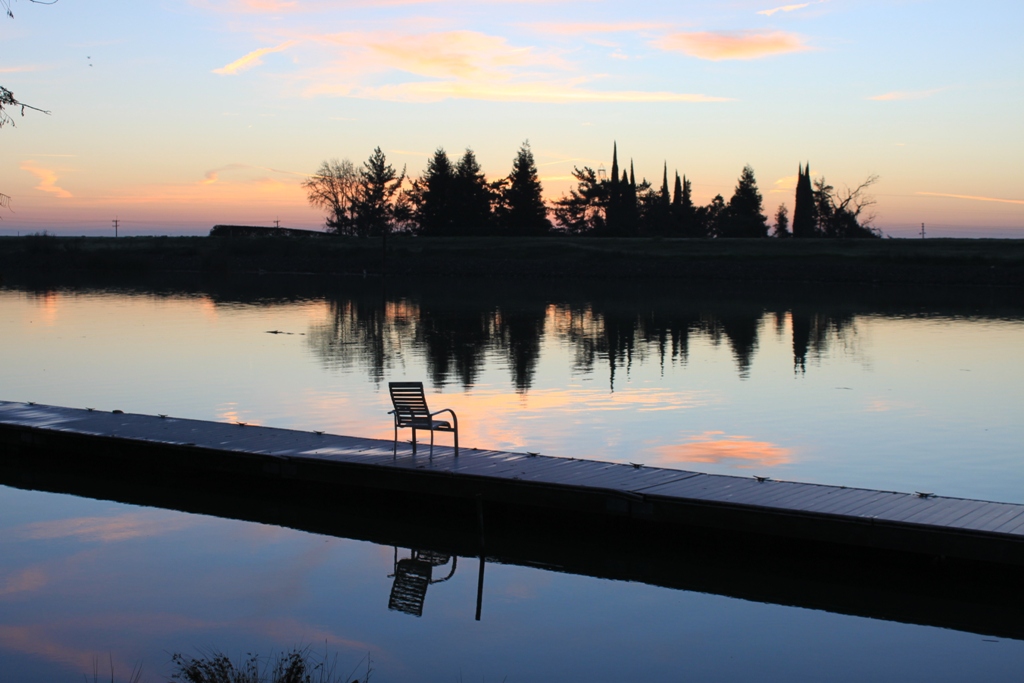 Snug Harbor is a marina and a campground located not far from Rio Vista.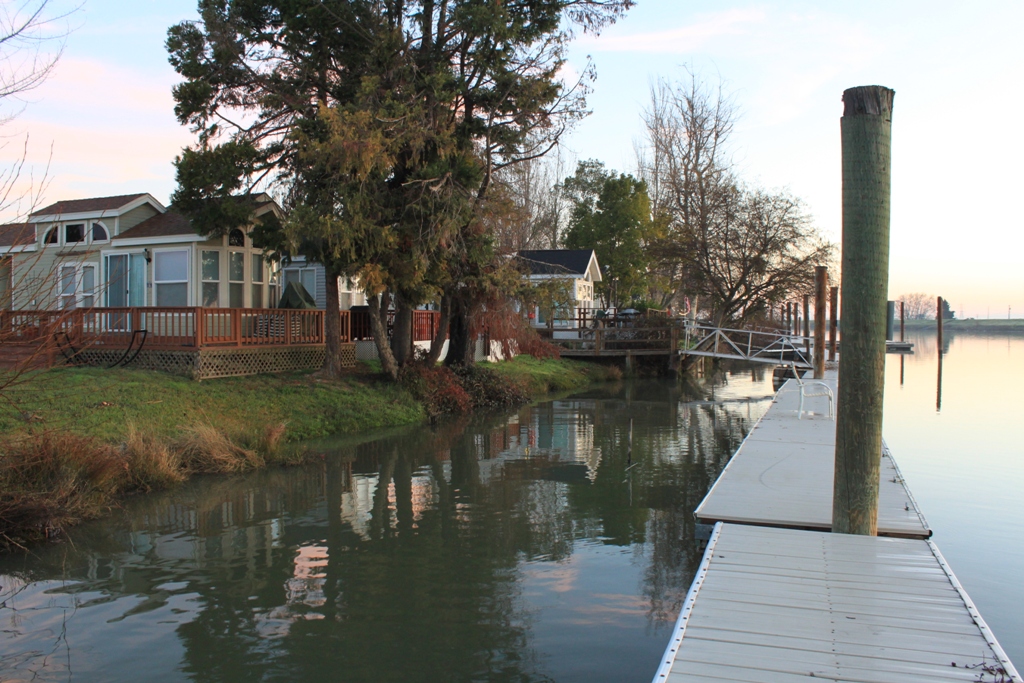 If you have an RV and a boat, this place has all you need.  Even cute little cabins you can rent.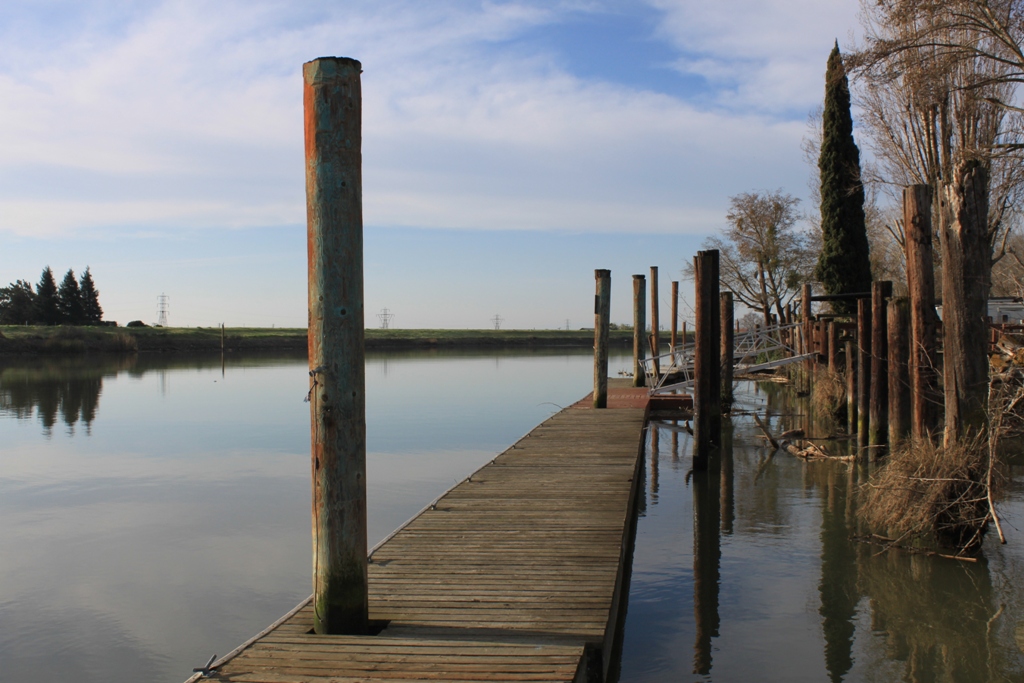 This was the view from the deck of the rental cabin I stayed in … very nice!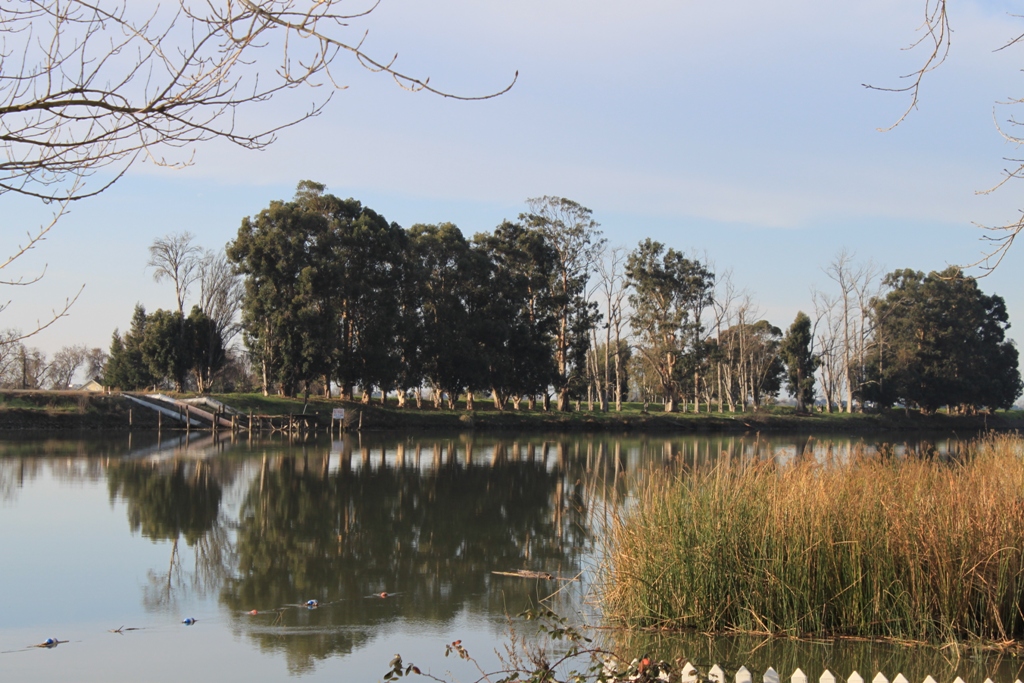 On this day, I had the opportunity to go out on the Delta in a boat – another rare opportunity.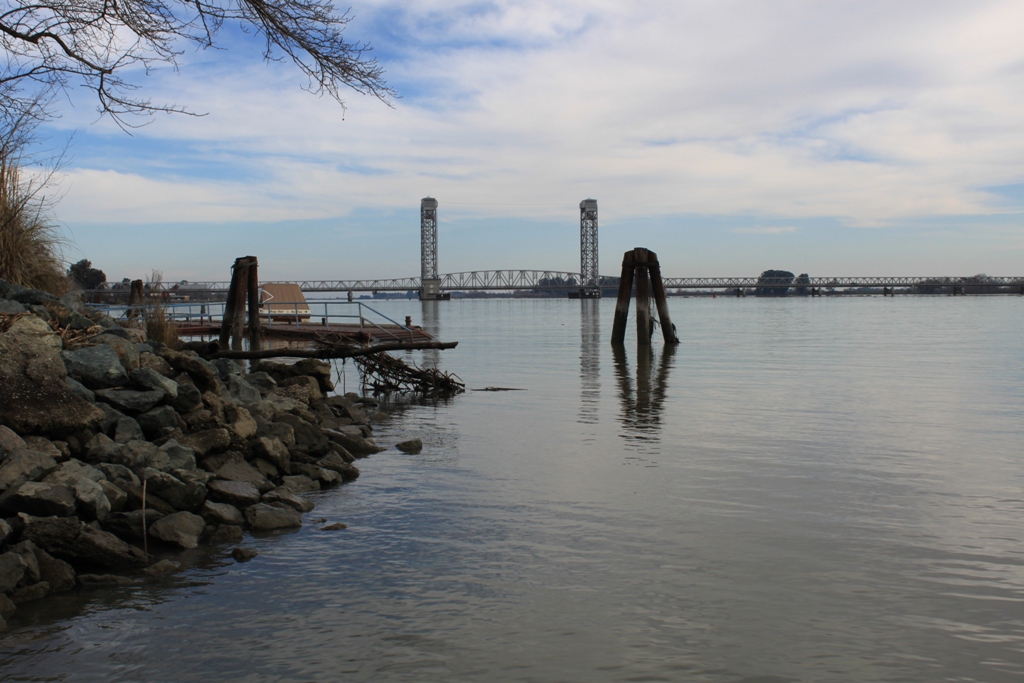 Our tour guide took us around to show us habitat projects in the Delta.  This is looking in on restoration at Project Island.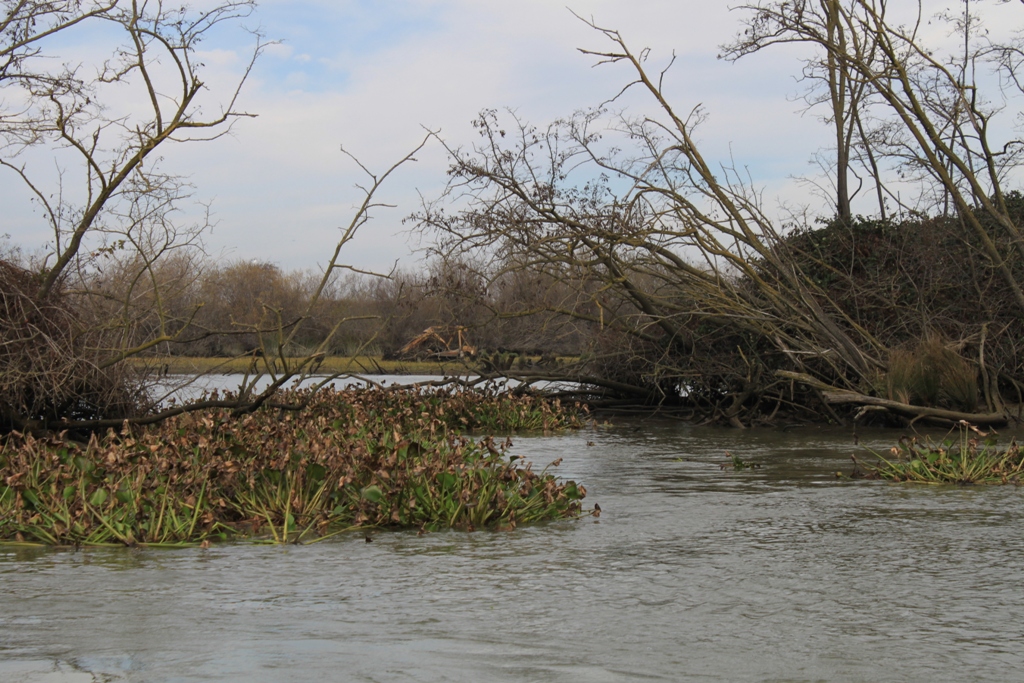 This is old water diversion infrastructure at Liberty Island – the island is now flooded, but they have left the pieces behind …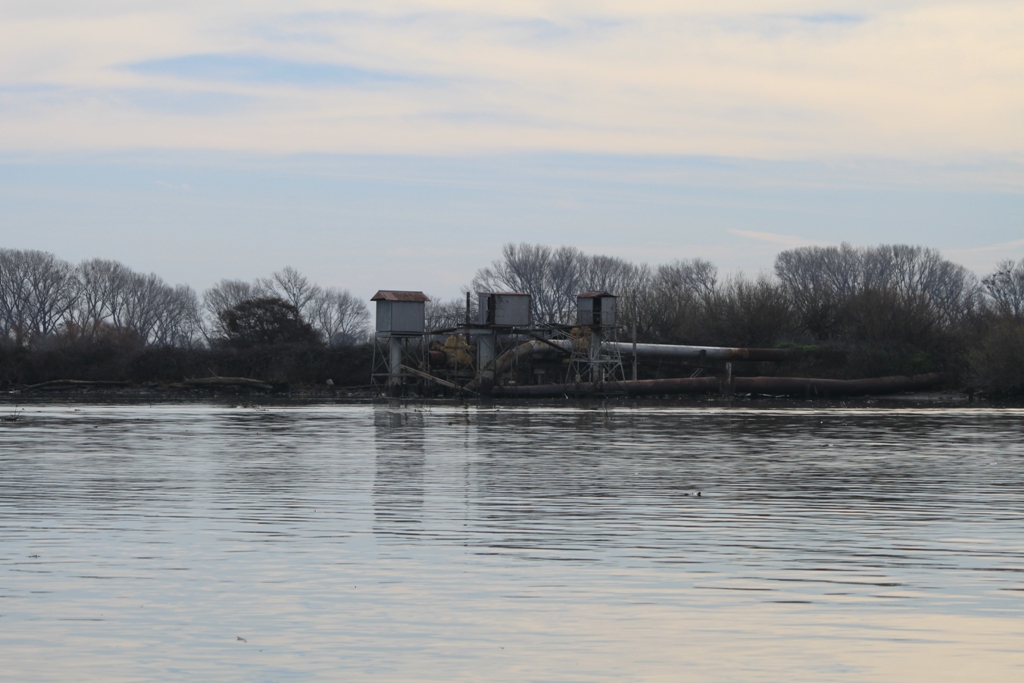 Here's more from the boat ride …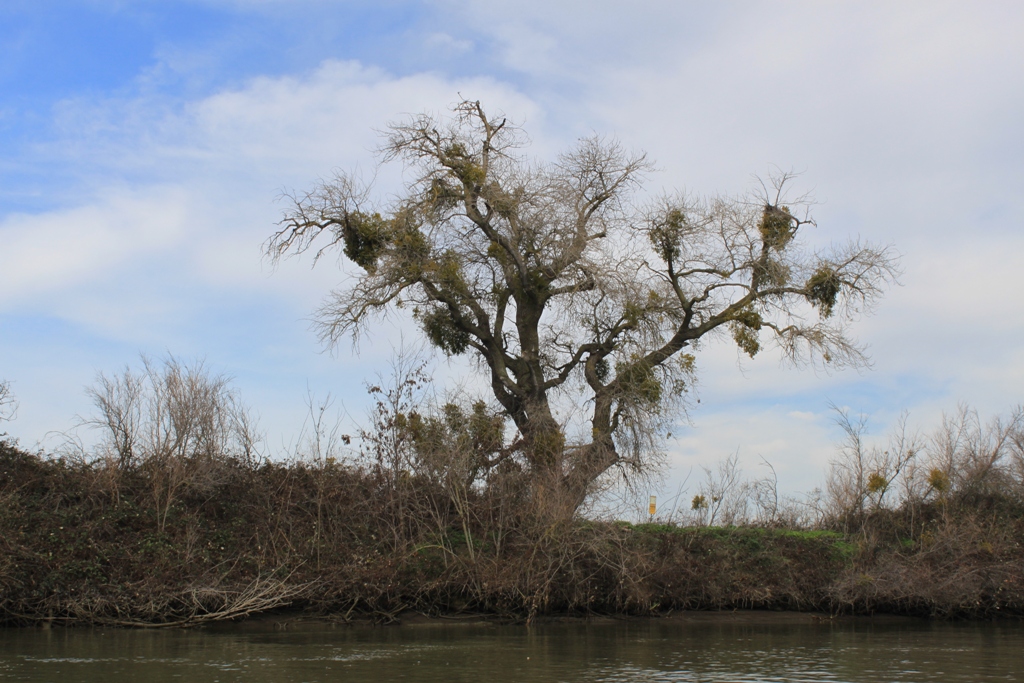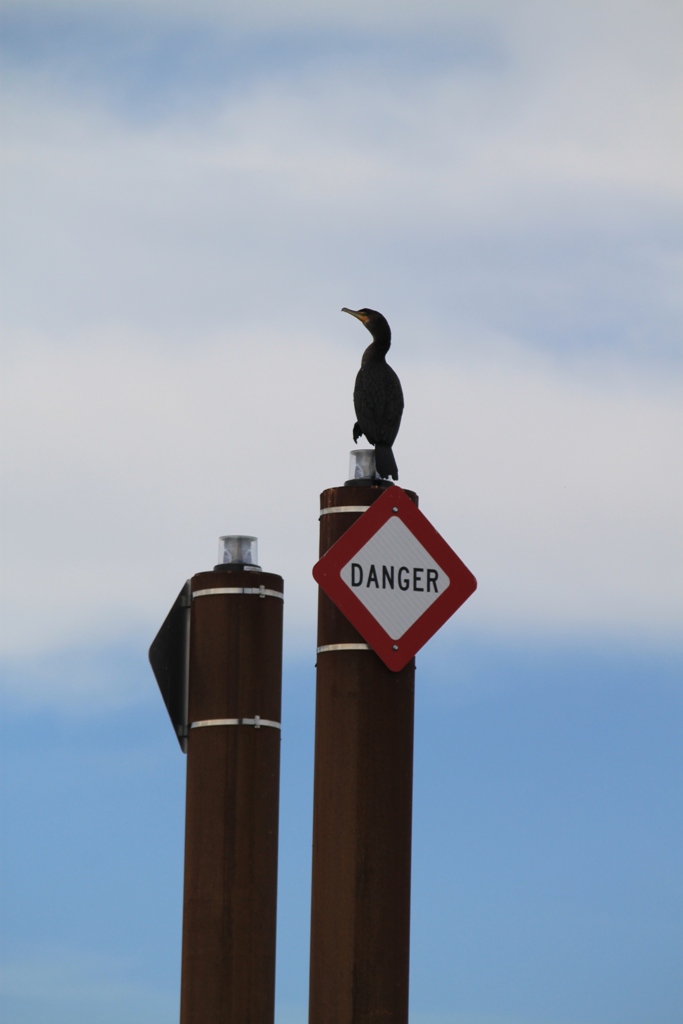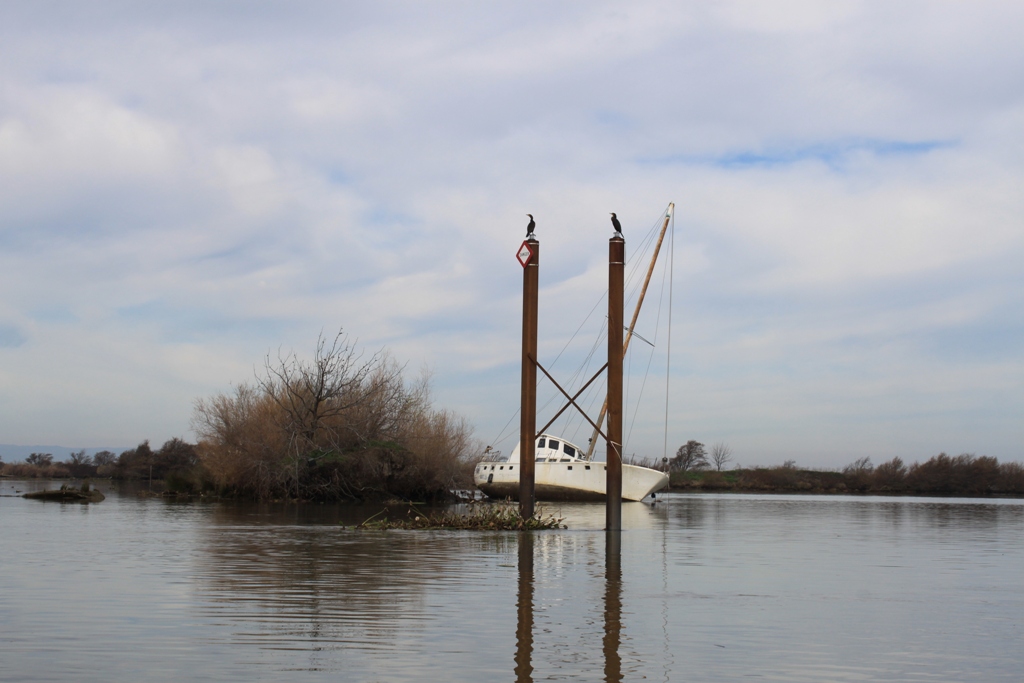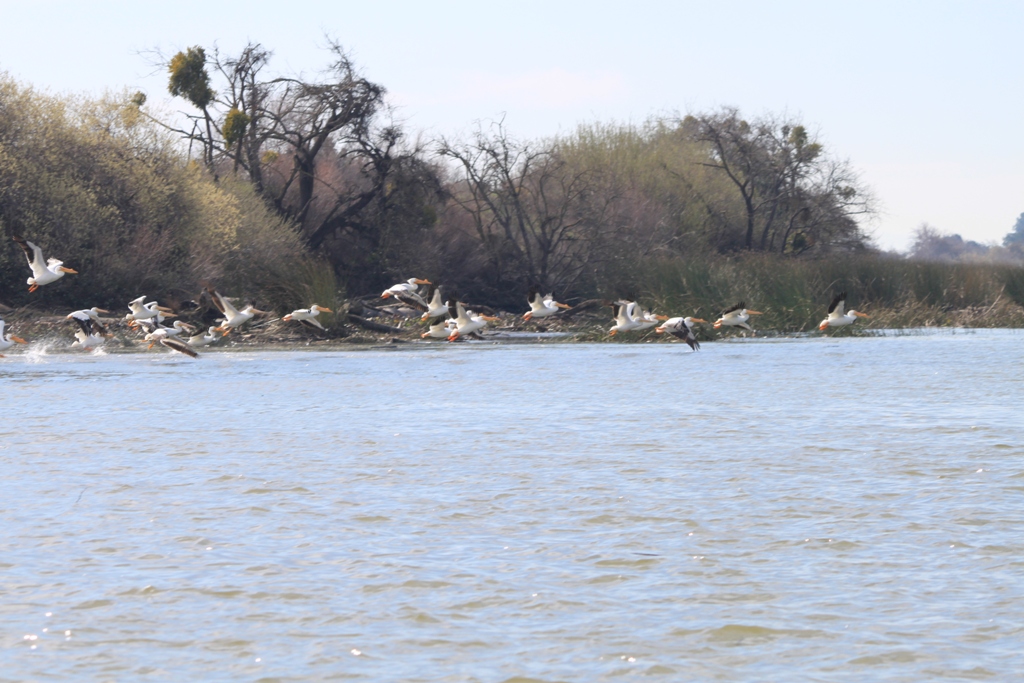 I must confess, this time of year doesn't do much for me.  The trees are all on winter hiatus and the colors are just … blah … a landscape made for UPS drivers …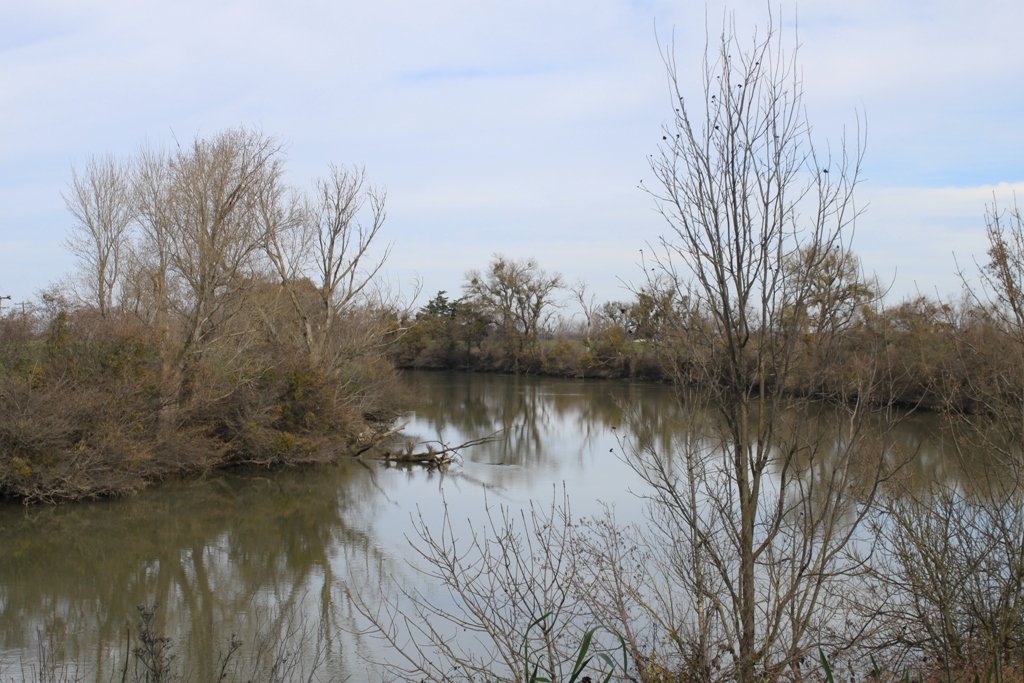 But it isn't exactly uniform brown and blah; some parts were actually quite green.  Here are some shots from after the boat ride, as I was ambling out of the Delta …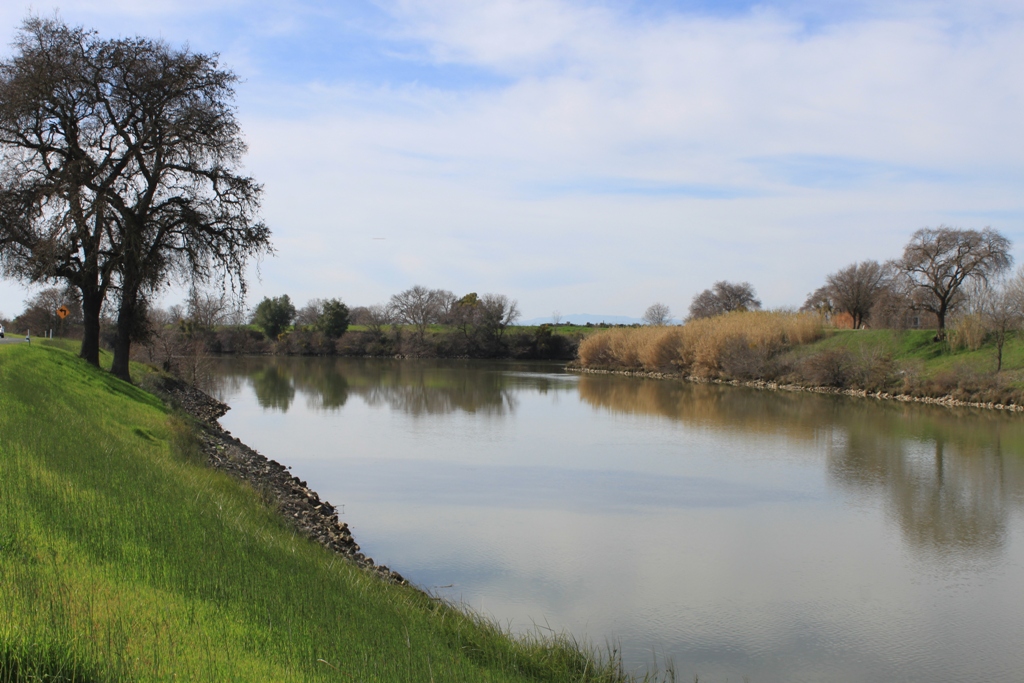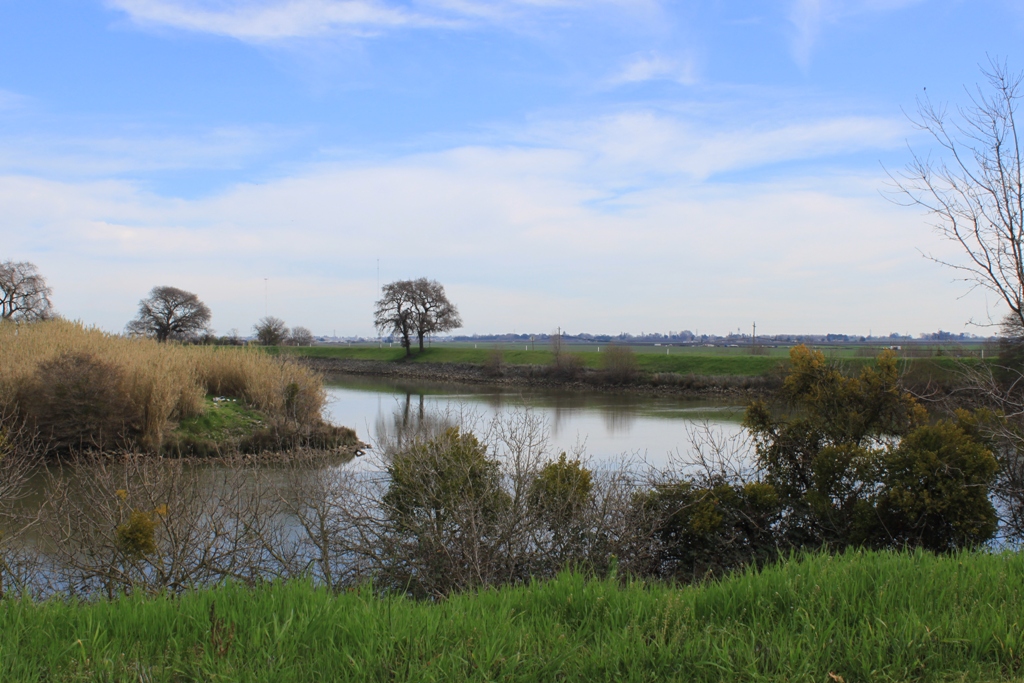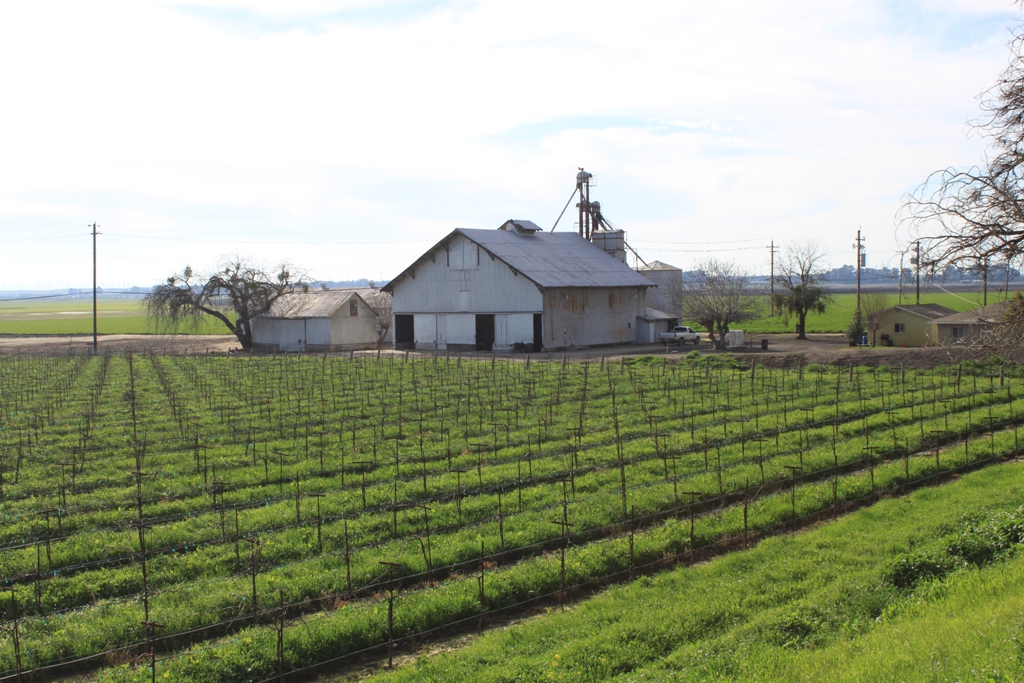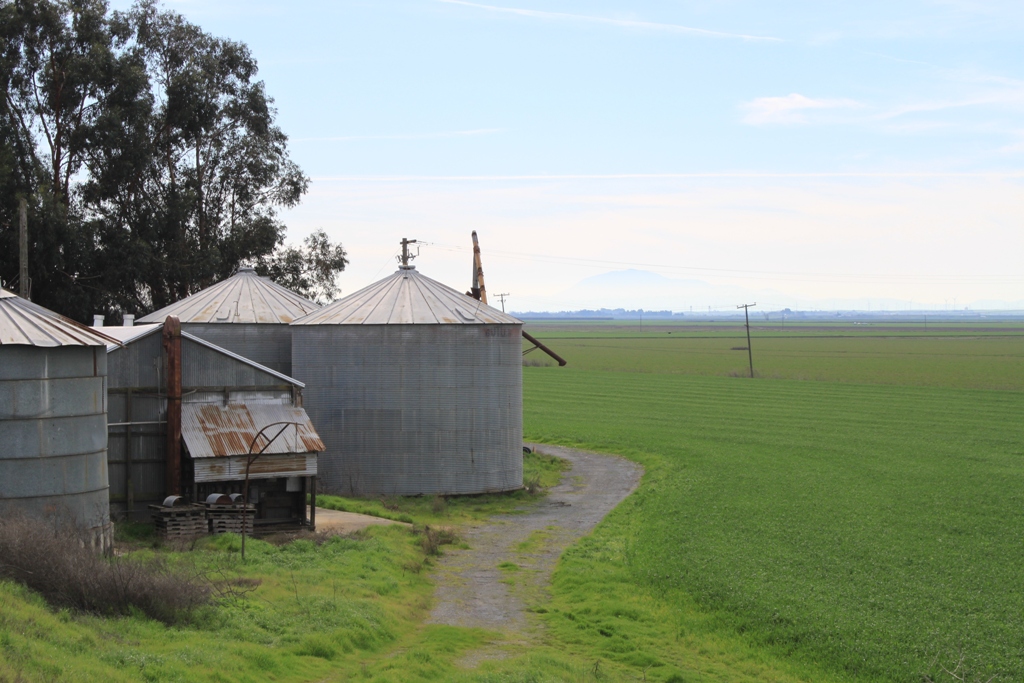 And lastly … a little Delta humor …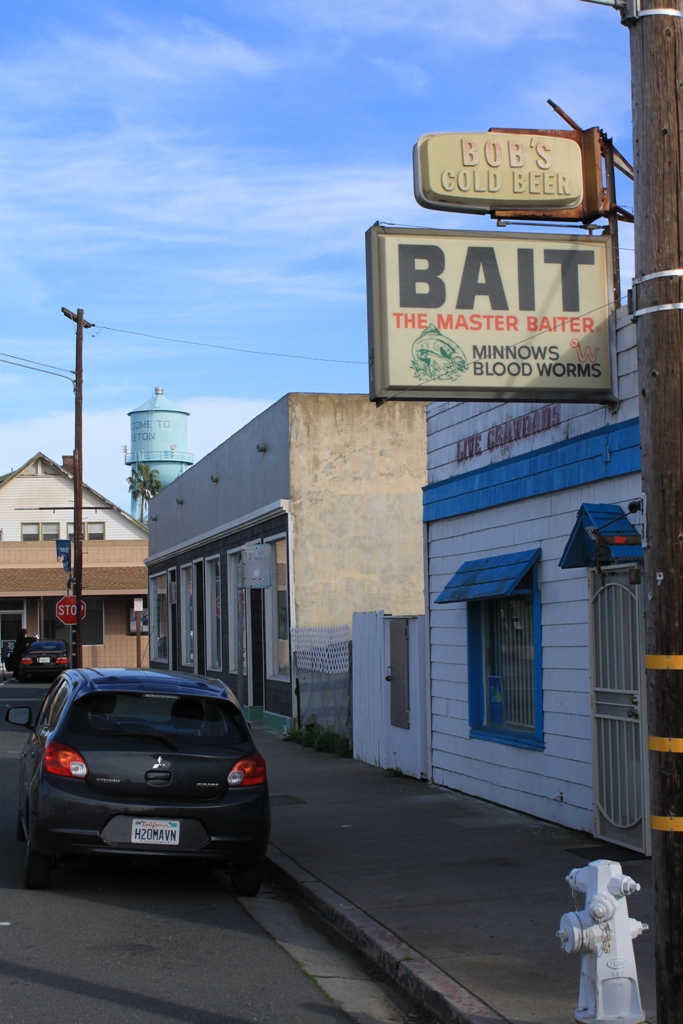 So long from the Delta!