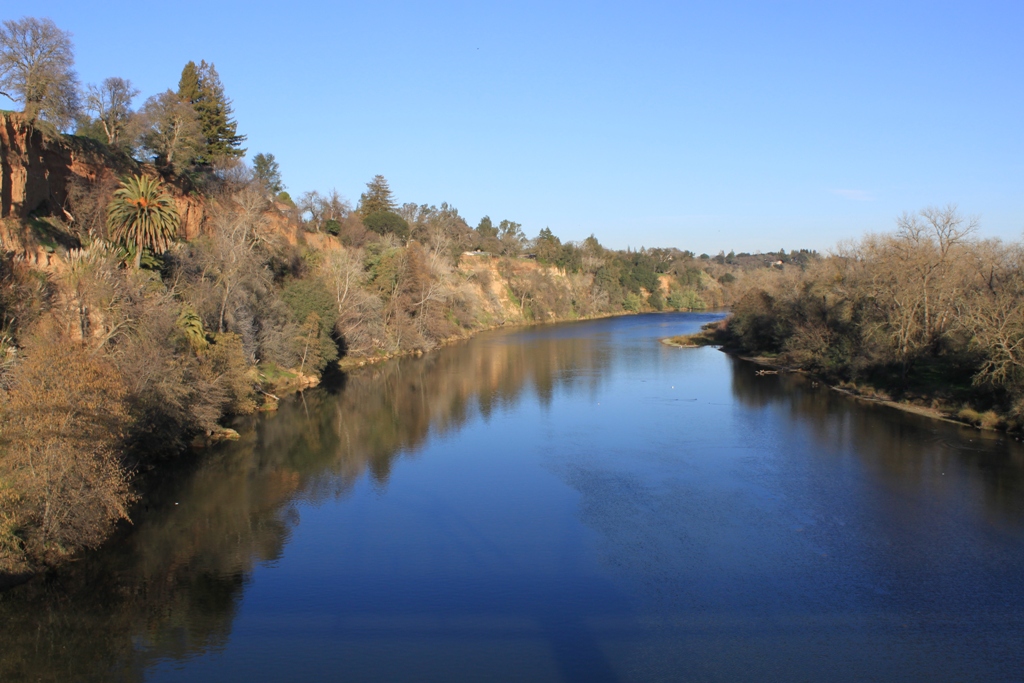 On my last trip to Sacramento, I had an afternoon off, so I headed out to the American River, one of two rivers that flow through town.  Once upon a time, what seems a lifetime ago, I used to live here in Sacramento, very close to here.
The centerpiece of the park is the Old Fair Oaks bridge.  It was built between 1907 – 1909 at a cost of just $63,000.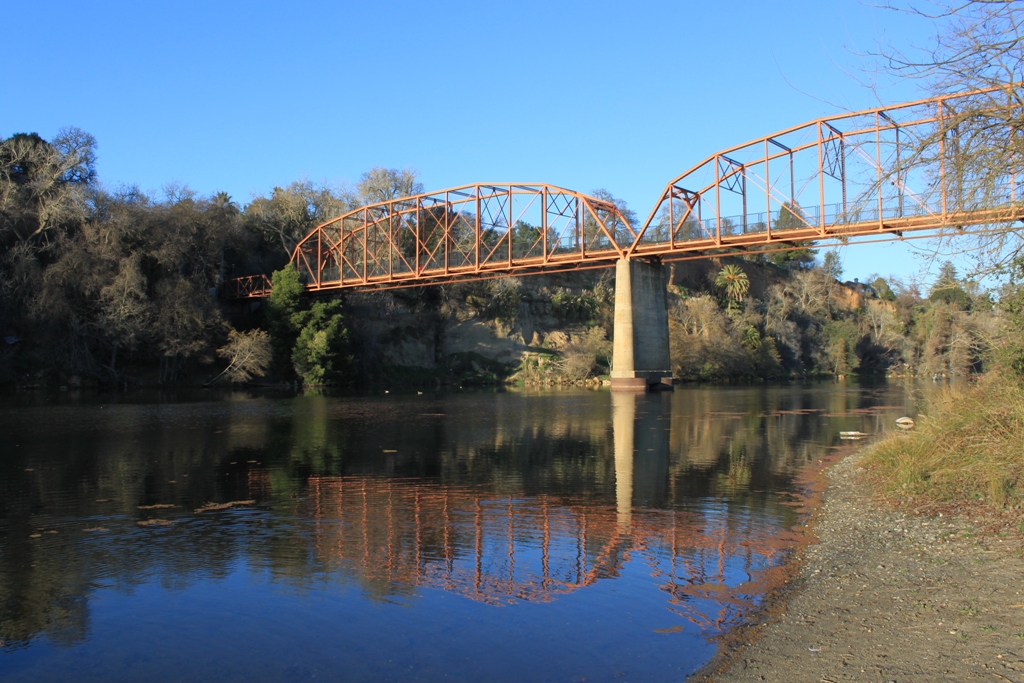 Once an important link to Sacramento for the citrus farms on the other side of the river, nowadays it is a pedestrian and bicycle-only bridge.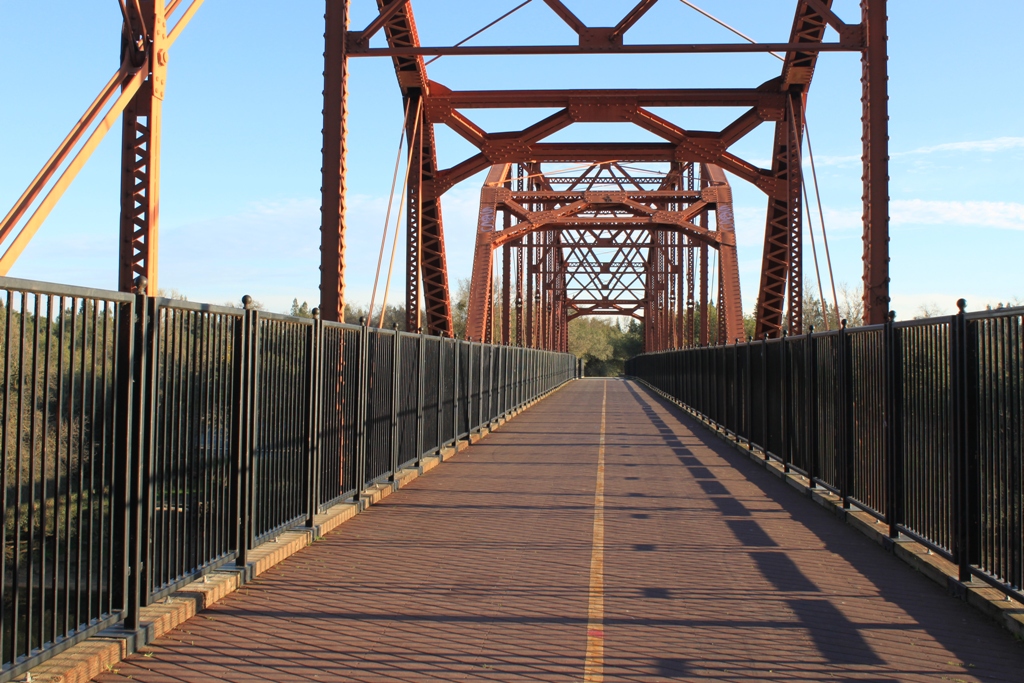 On the north side of the bridge are the Fair Oaks bluffs.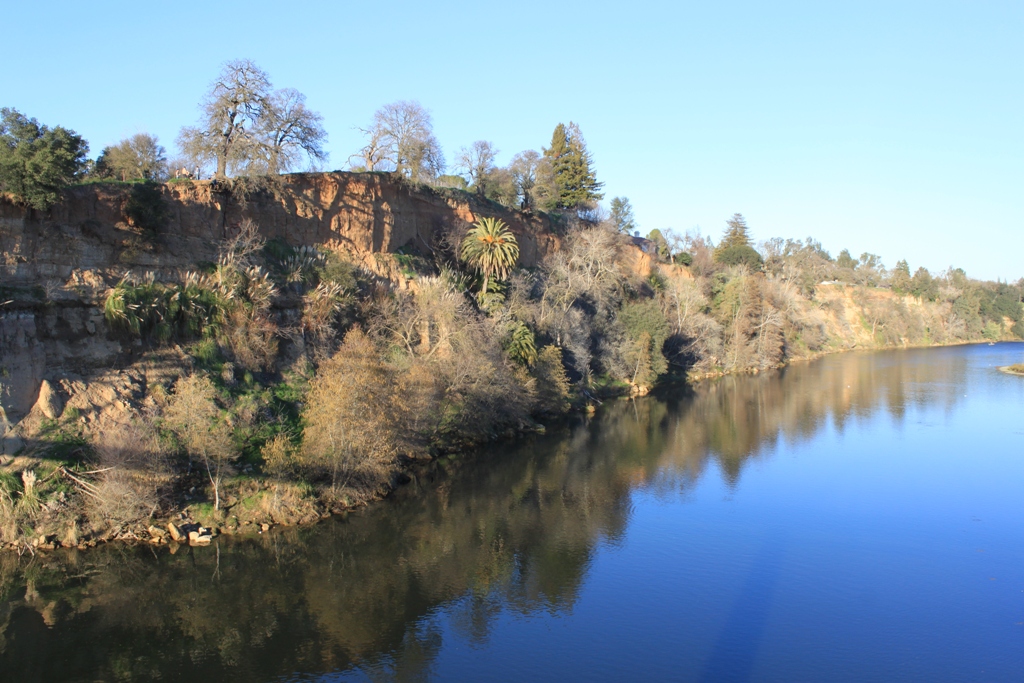 A short hike takes you up to the top of the bluffs, one of the few elevated places in flat Sacramento.  You can actually see some of the city from here.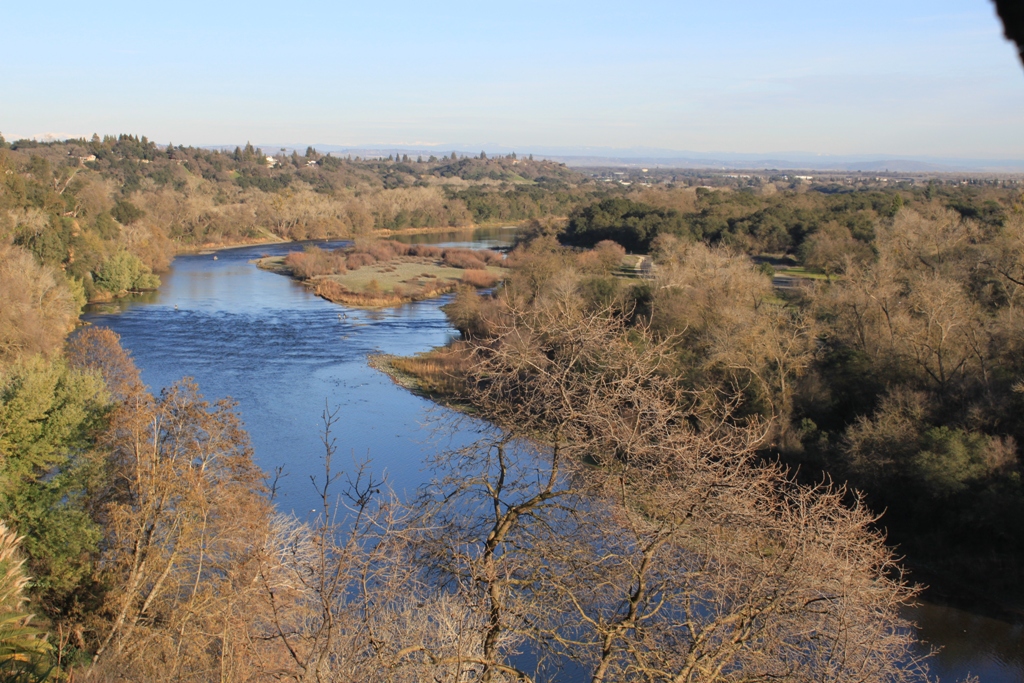 The view of the bridge from up on the bluff is rather spectacular, too …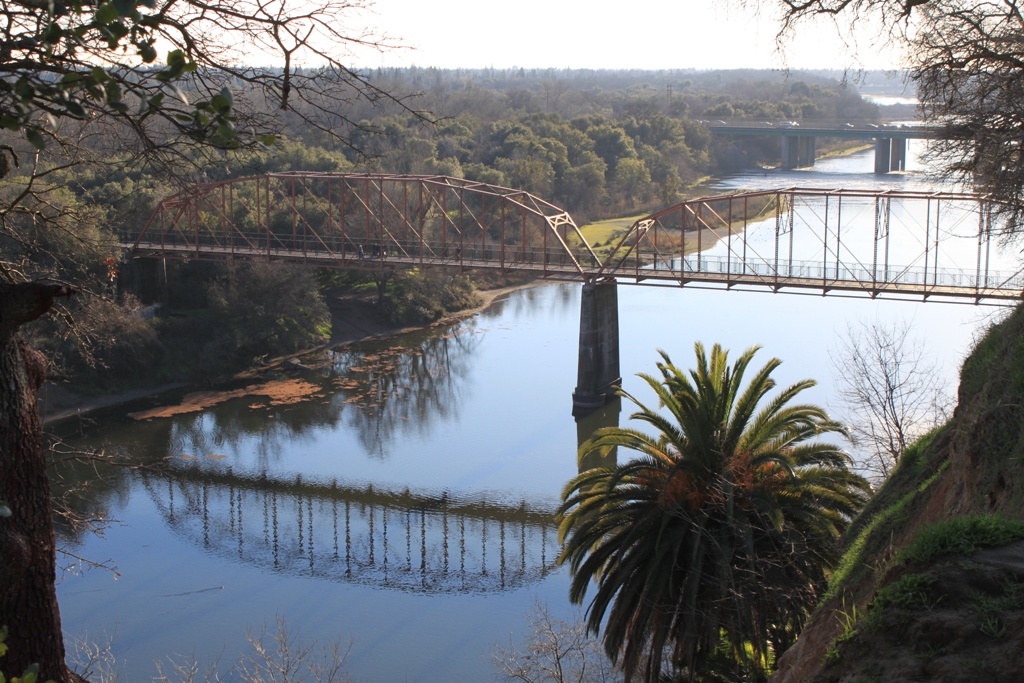 It's important to note there is no fencing or anything to anyone from falling off the bluff – so do not bring your rambunctious toddler here.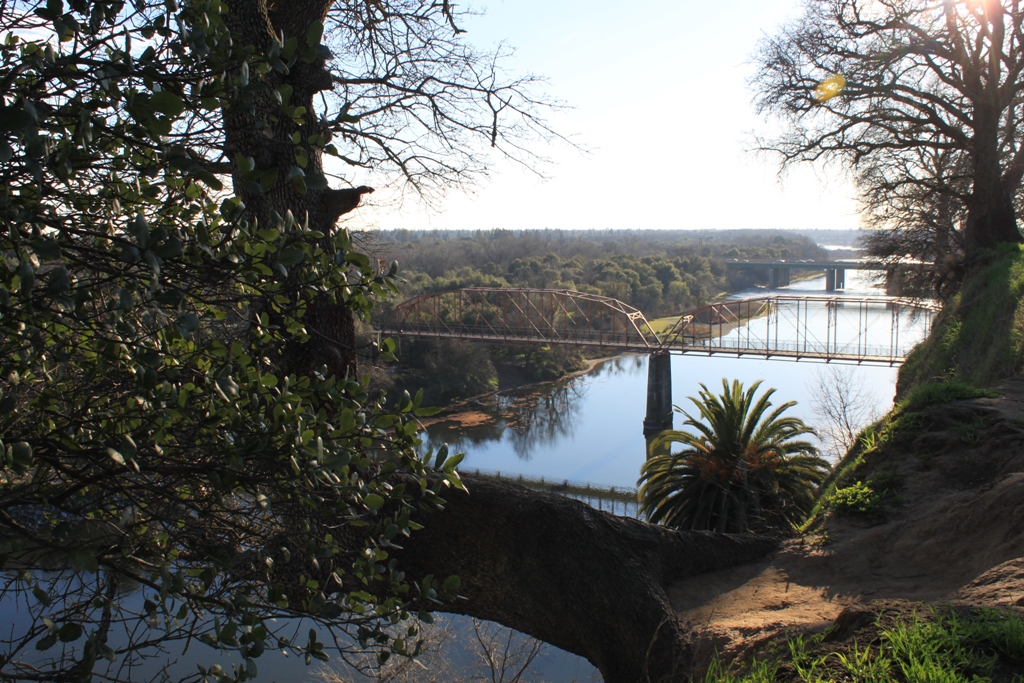 The trail to the top is not very long at all  and ends quite abruptly.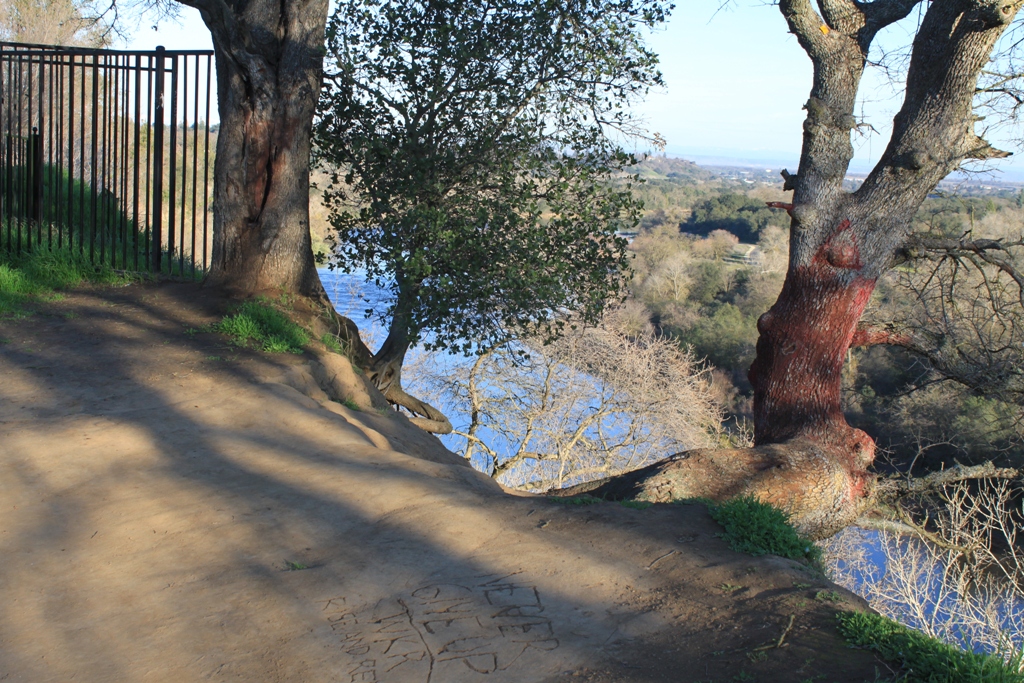 Obviously, this is a favorite party place for youngsters.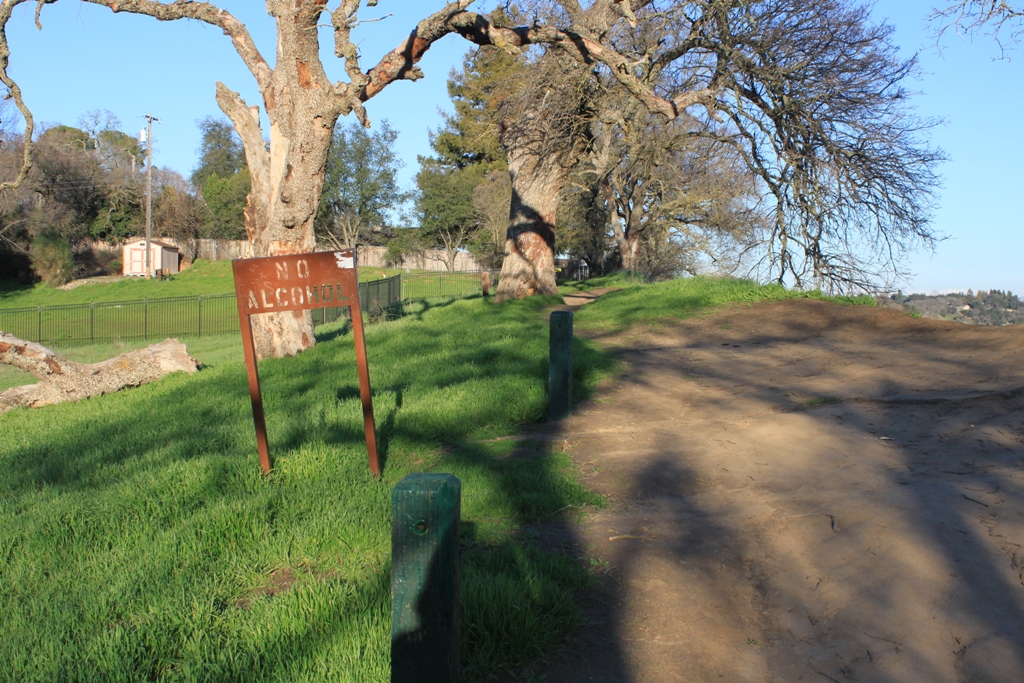 There is much more to this park besides the bridge and the bluffs; there is a lot of river access on the south side of the river.   In the fall, you can find salmon migrating up the river to spawn.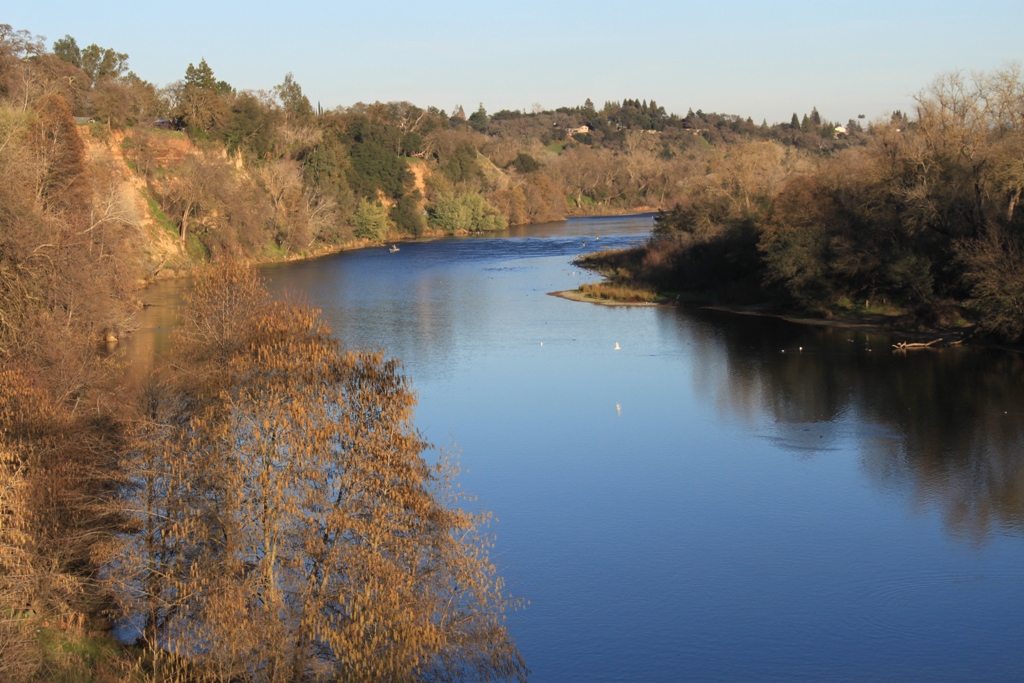 One of the best things about Sacramento is the bike path which travels virtually the entire length of the American River.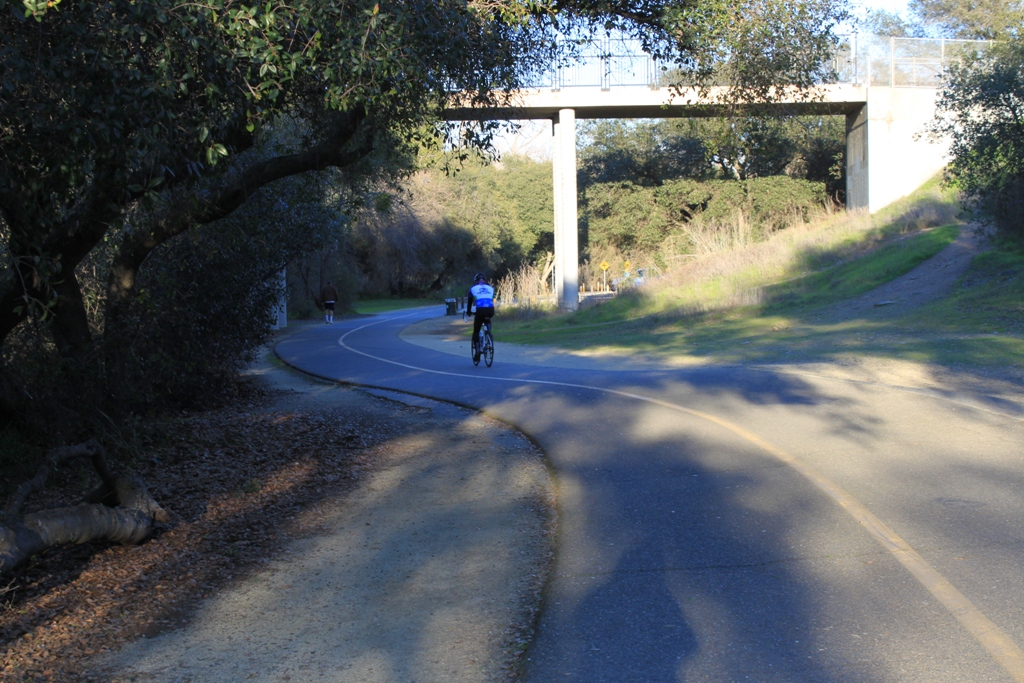 If you are ever visiting Sacramento, be sure to spend some time visiting the American River.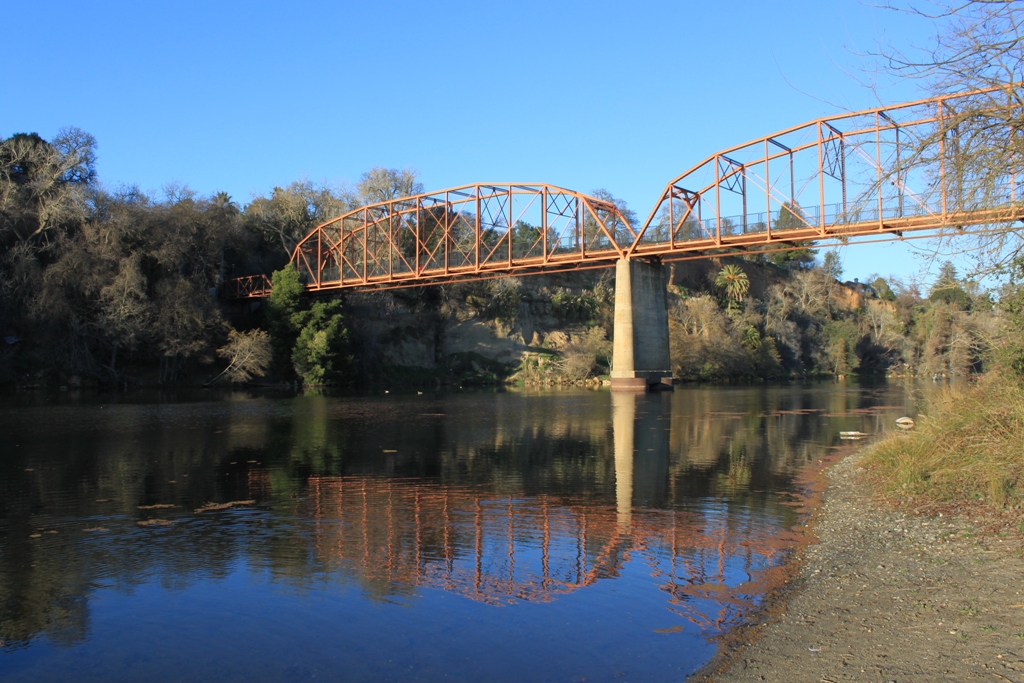 So long from the American River in Sacramento!