A few years ago, we held a garage sale, and promised the kids if they helped work it, we'd take the money and do something fun with it.  With the summer months waning and looking for a budget-friendly vacation to someplace we hadn't been before, we headed out the Laughlin on the Colorado River.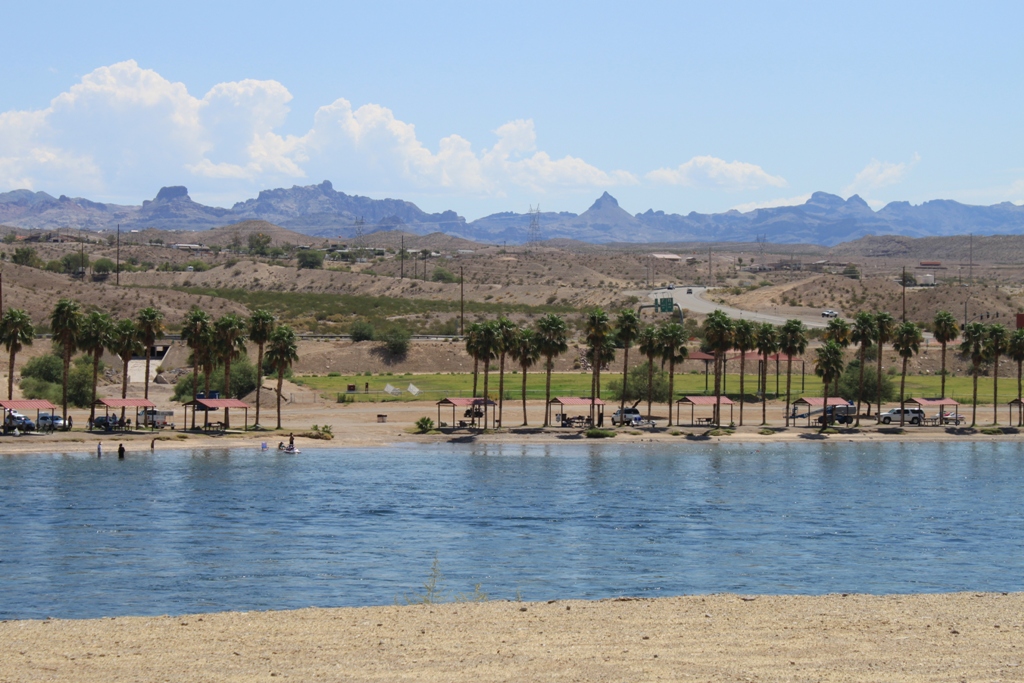 Laughlin is located in Nevada, and Bullhead City, Arizona is located just across the river.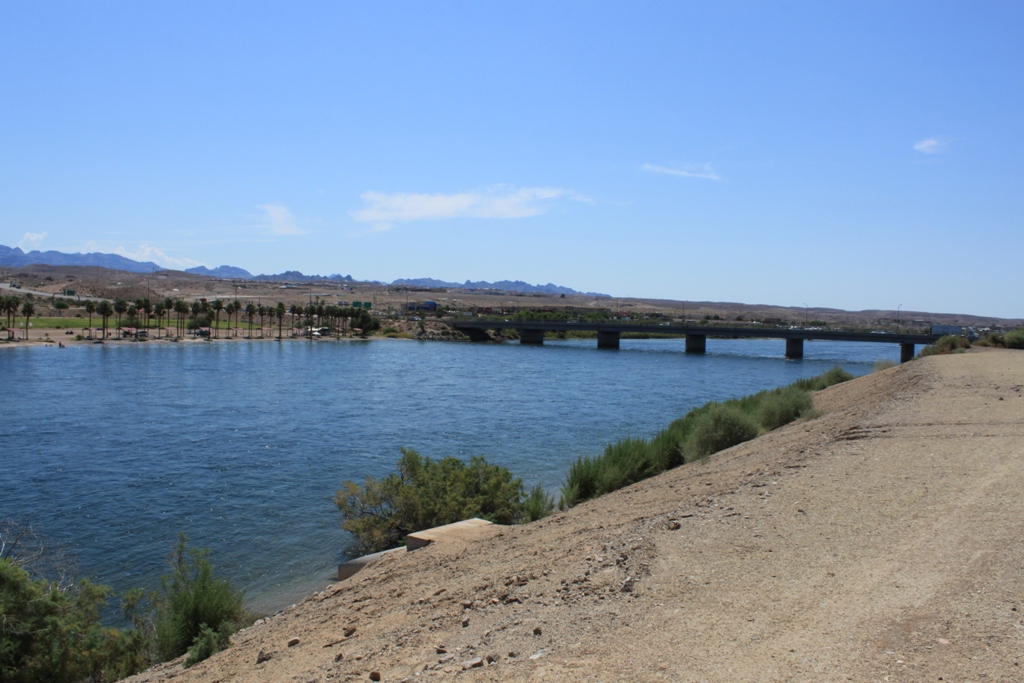 Laughlin, being in Nevada, means casinos, of course …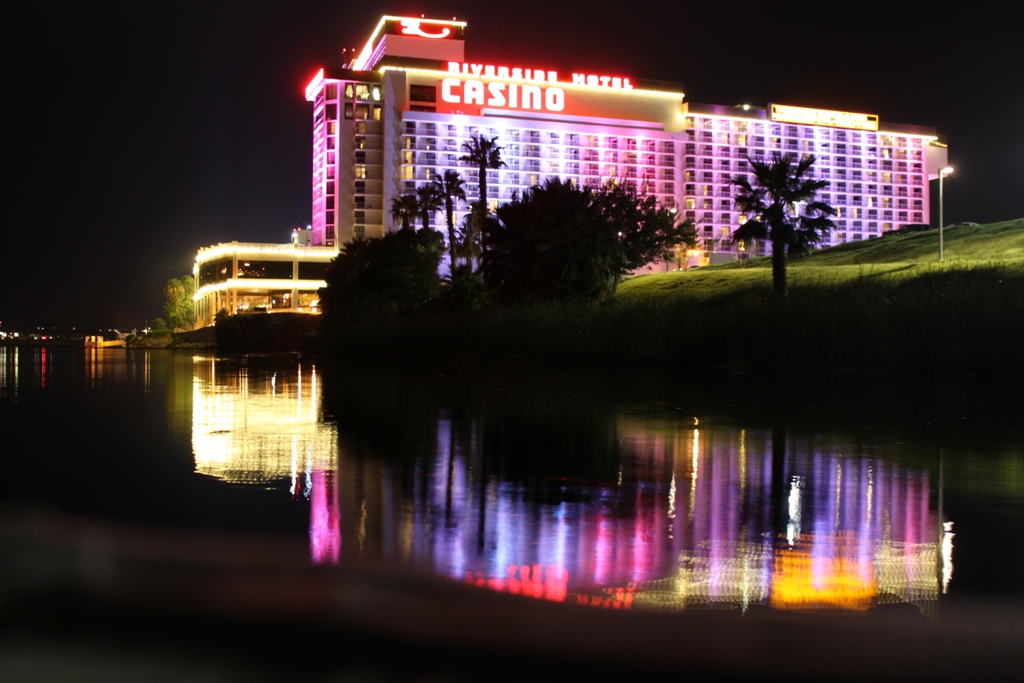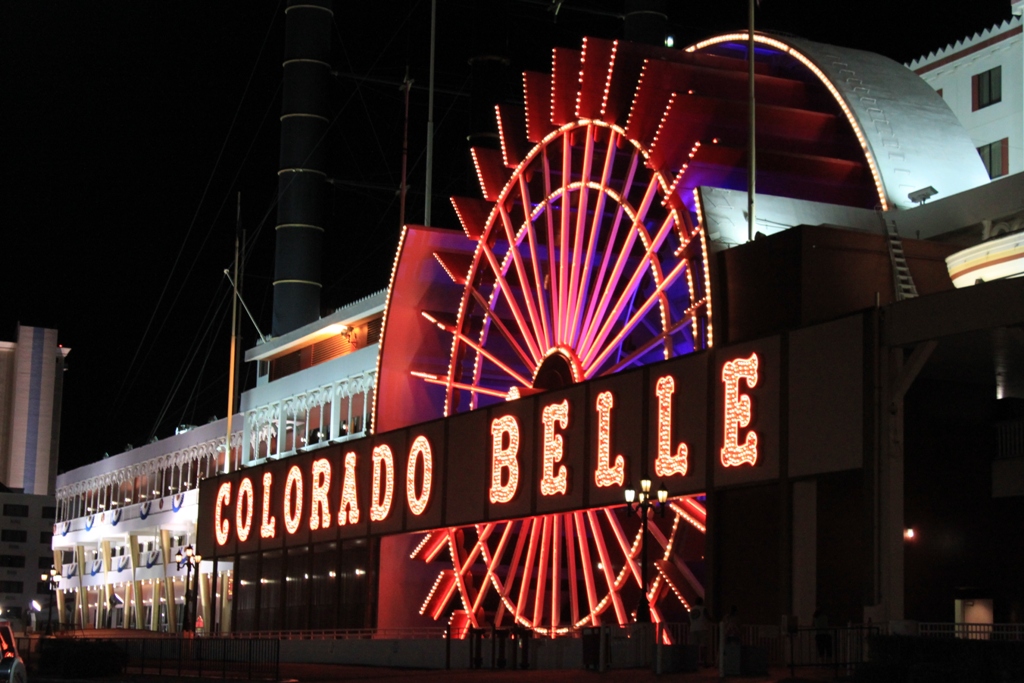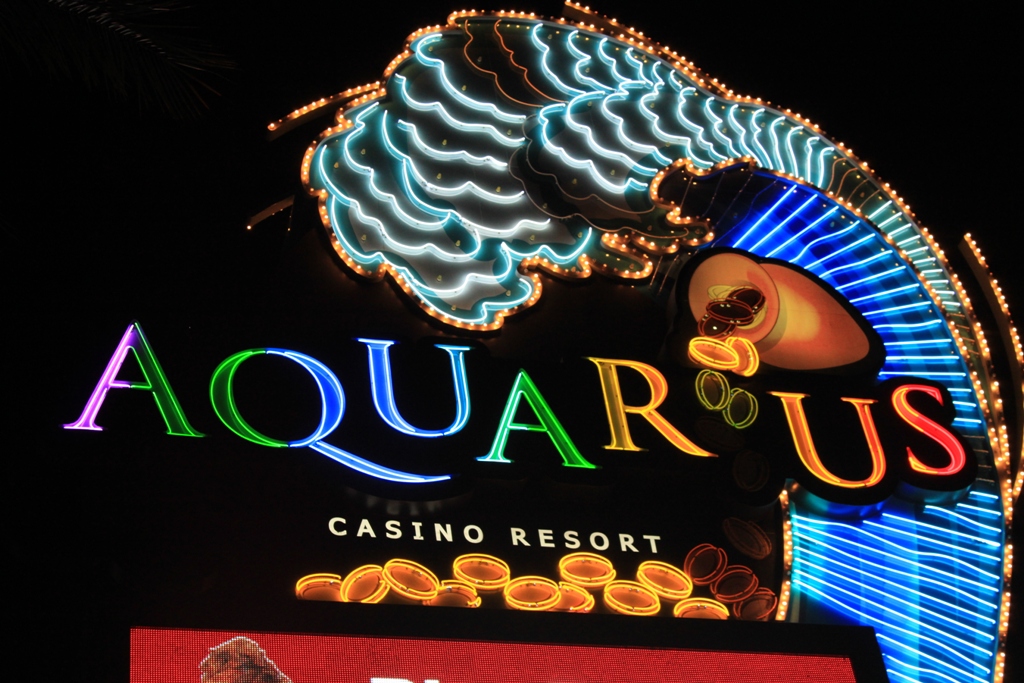 There were big plans for Laughlin at one time, but destiny had something else in mind ….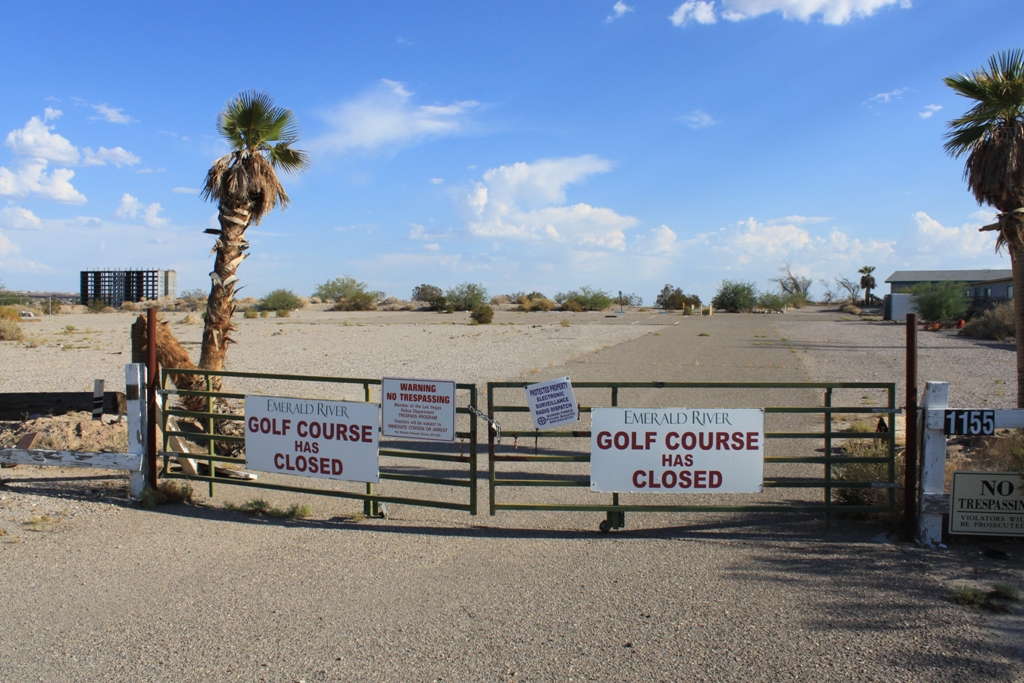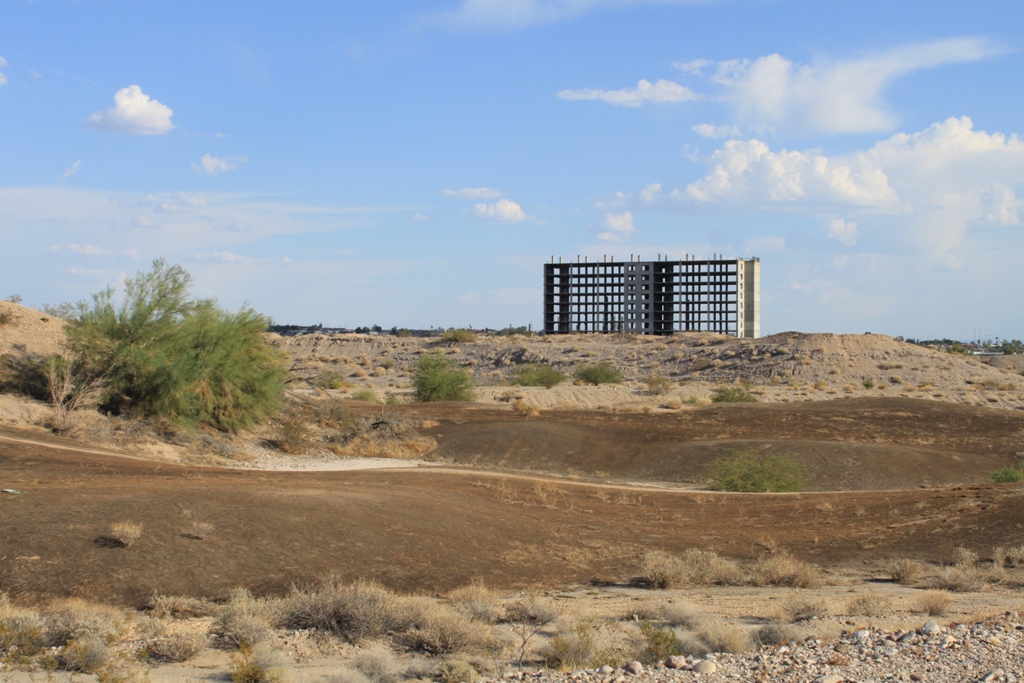 Davis Dam is located just upstream of the city; it forms the modest Lake Mojave.  The dam's purpose is to re-regulate flows from Hoover Dam and to generate hydropower. The dam plays a unique role here which I wrote about in this post: The Colorado River at Laughlin: Life along a regulated river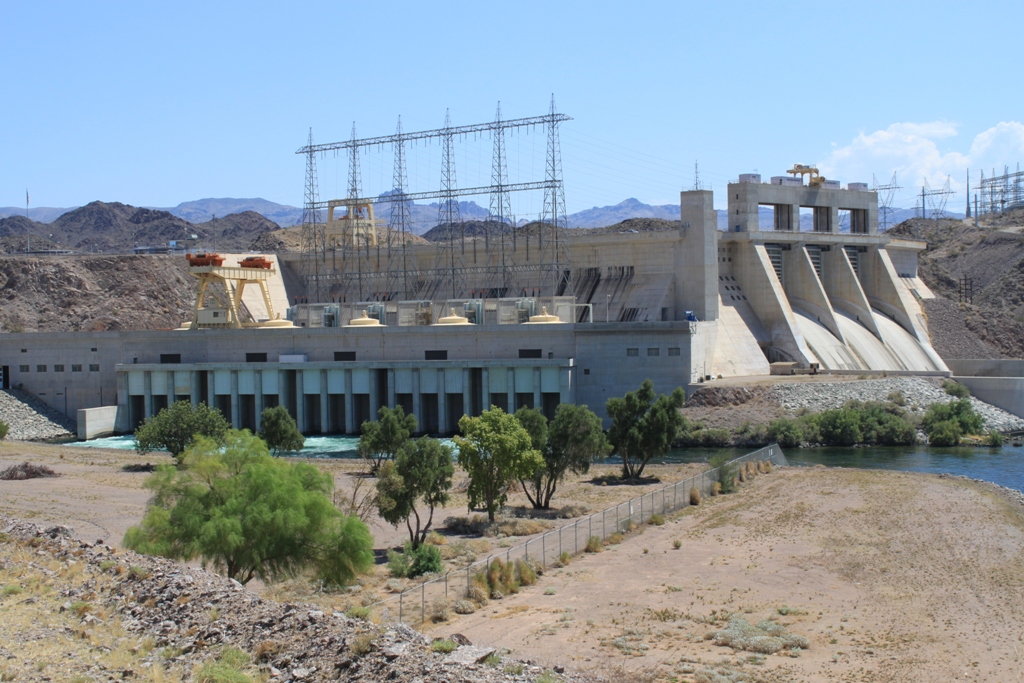 While there are a lot of places to play on the river right there in town, …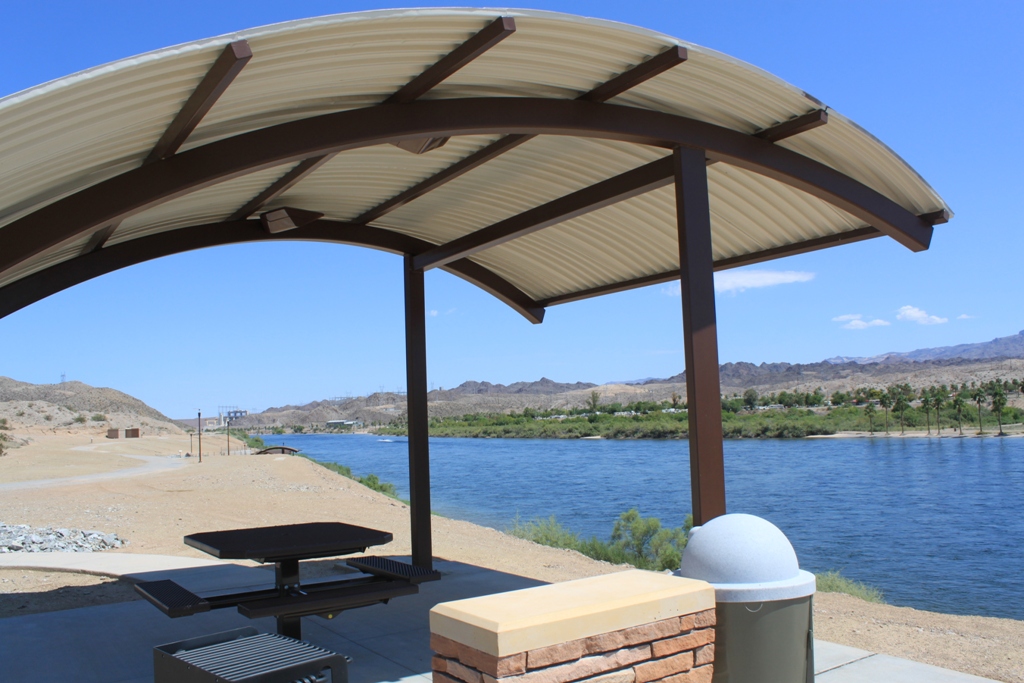 … we tend to look for the places that are off the beaten path, and so we headed out to Telephone Cove, located on Lake Mojave, upstream of Davis Dam.
To get there, head north on route 163, and at the top of the hill, turn right at the first dirt road that you can.  It isn't marked (or at least it wasn't last time we were there), but it truly isn't that hard to find.  Turn right on to the road and bear to the left.  (Search Telephone Cove Road Laughlin on Google Maps.)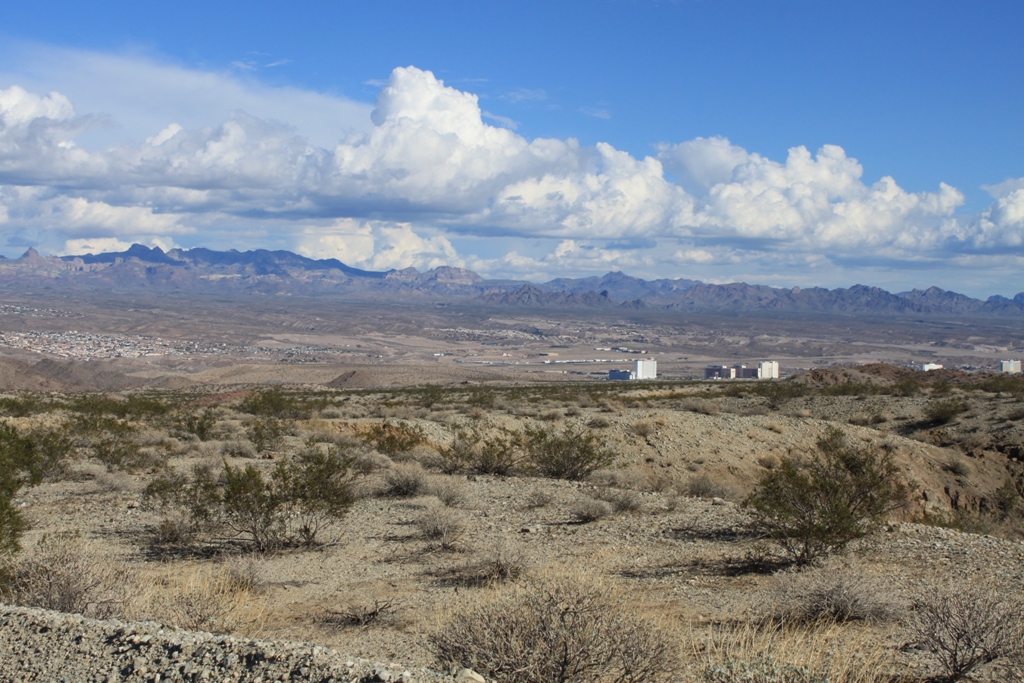 The road is completely manageable in a passenger vehicle – we have driven the minivan there without any problems (although in a flash flood, all bets are off).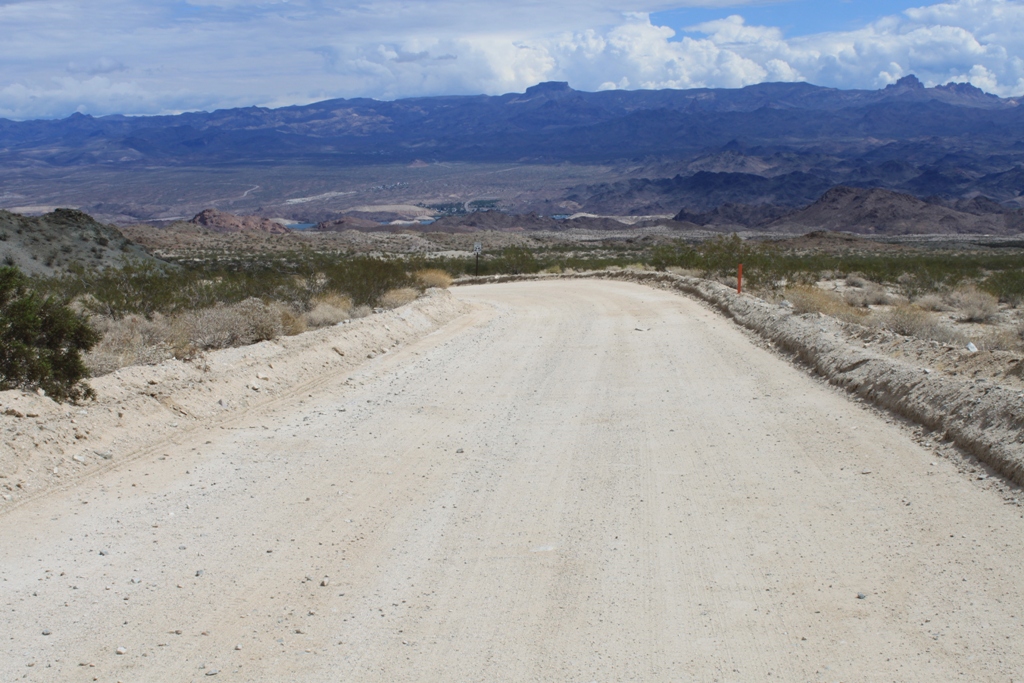 The terrain as you descend towards the river is colorful, and somewhat reminiscent of Red Rocks State Park in California.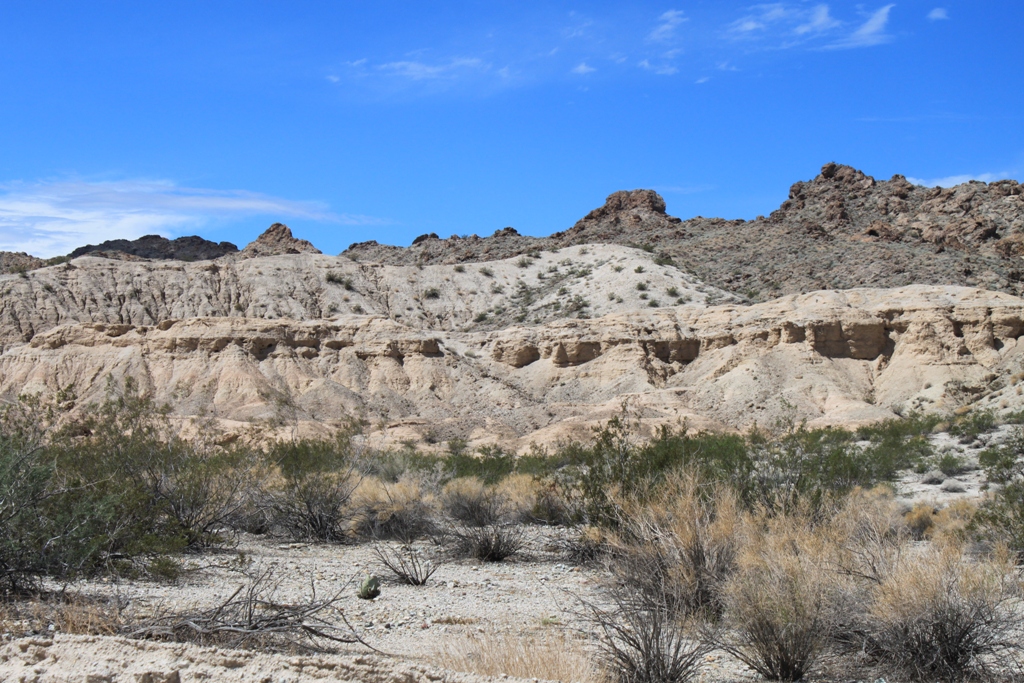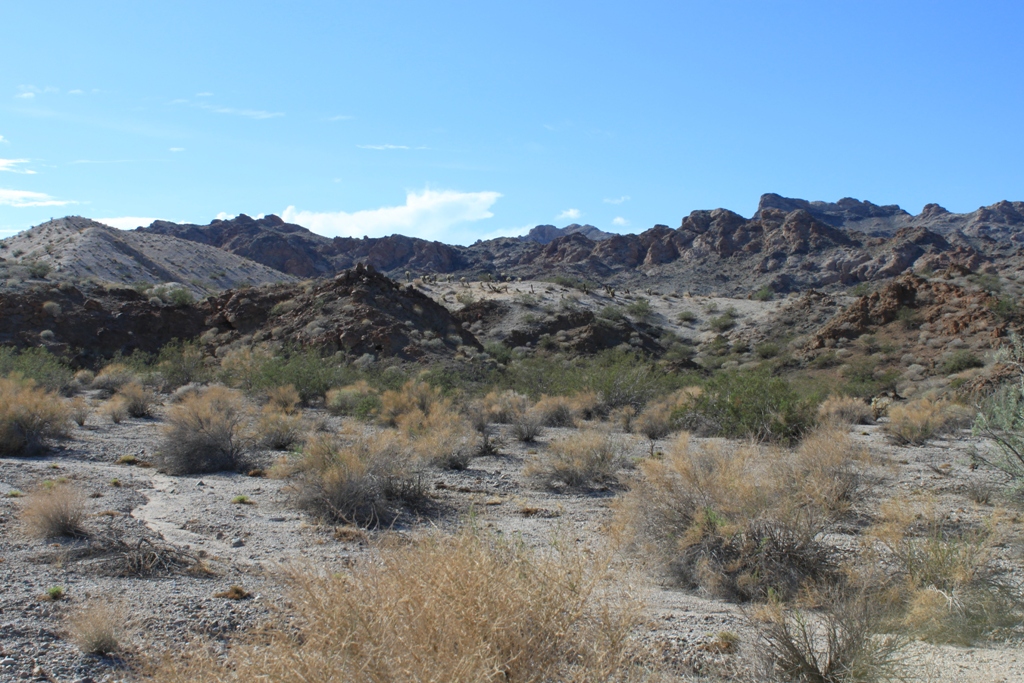 After a few miles, you will arrive at the beach.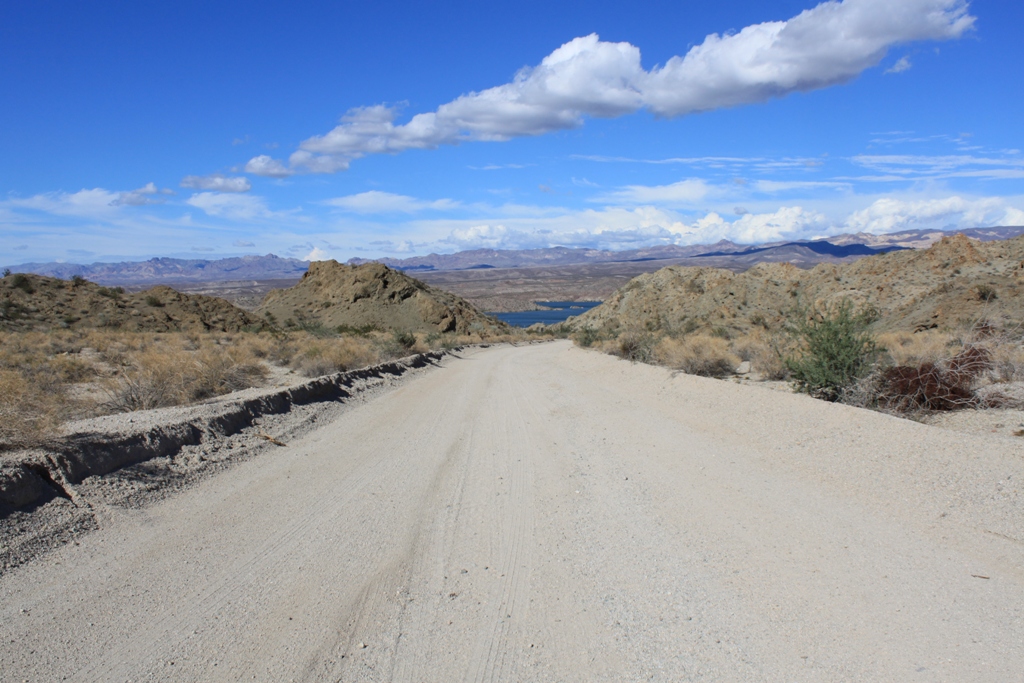 The beach is beautifully flat and even has some trees.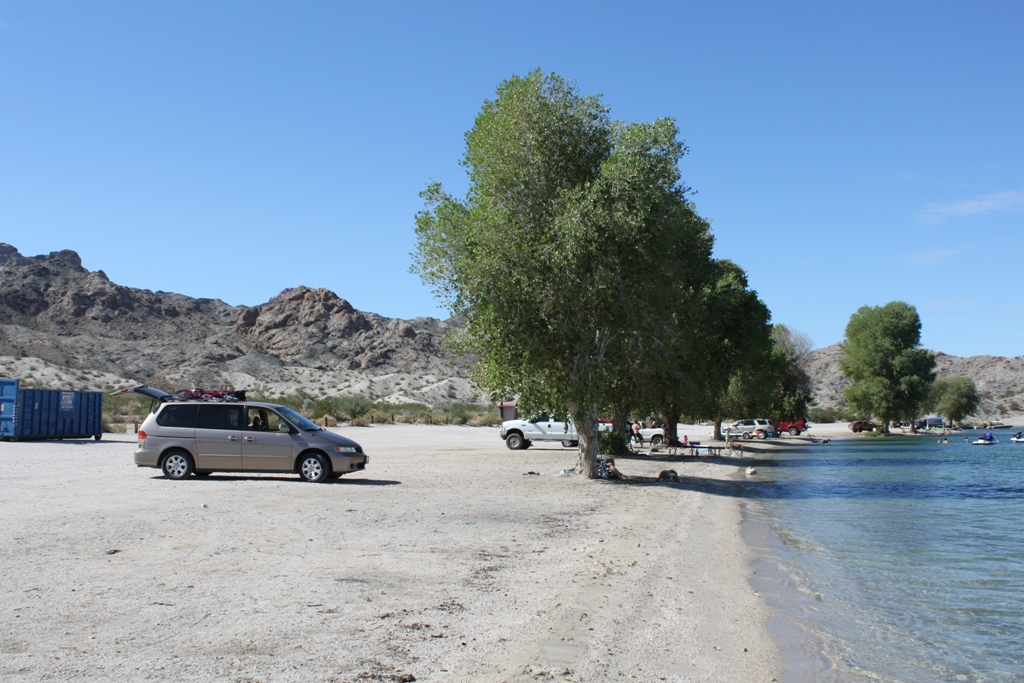 There is a boat launch here.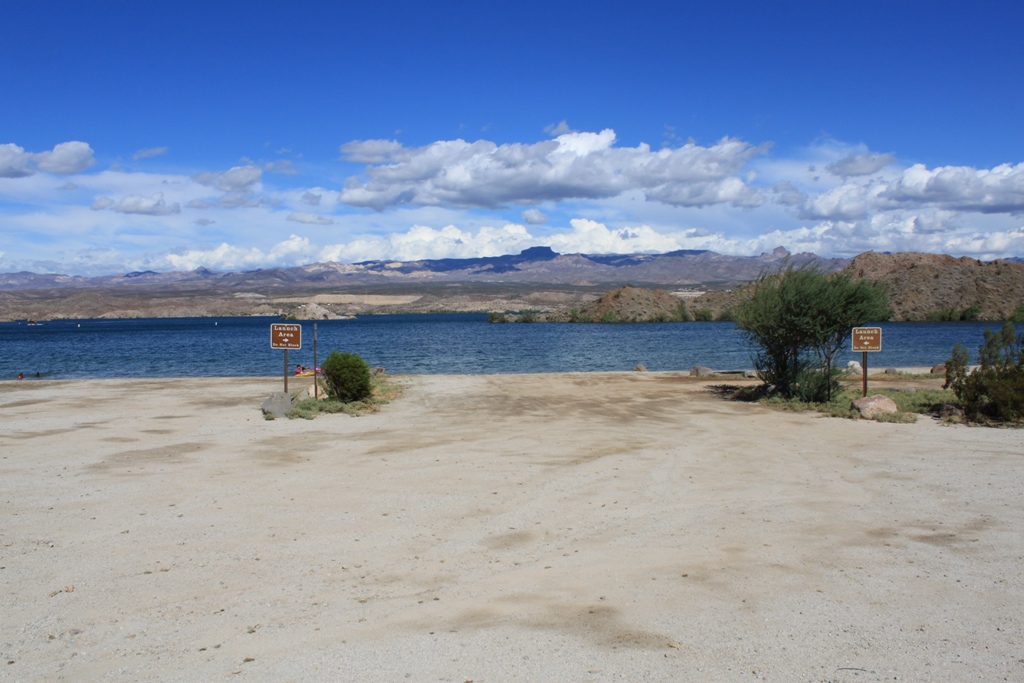 You can camp here (for free!) but there are absolutely NO services …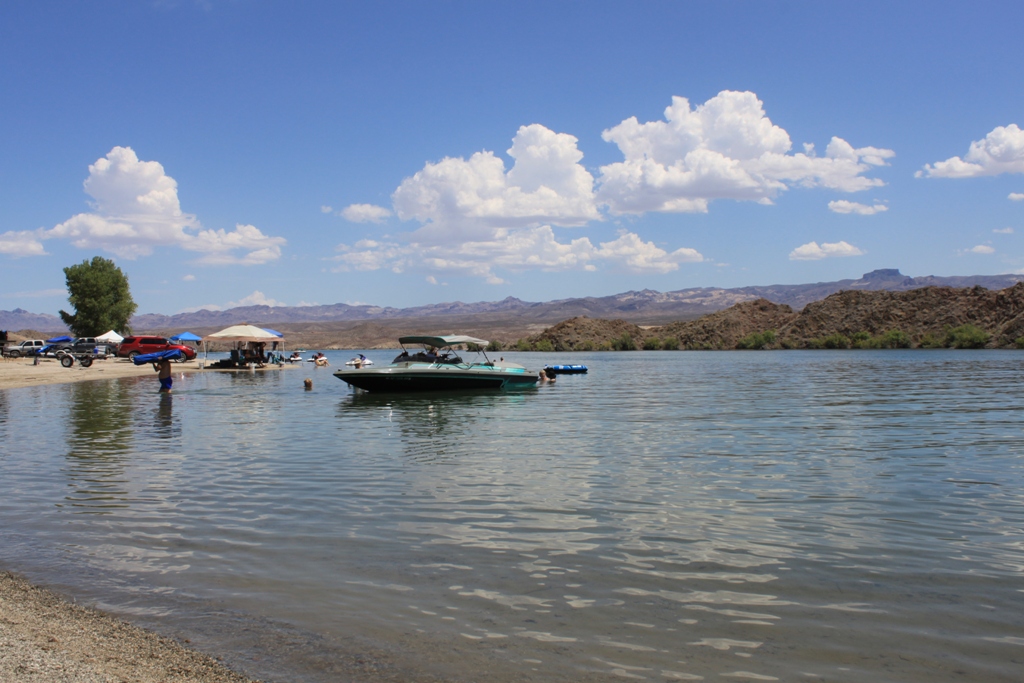 … except for the one bathroom …  No running water.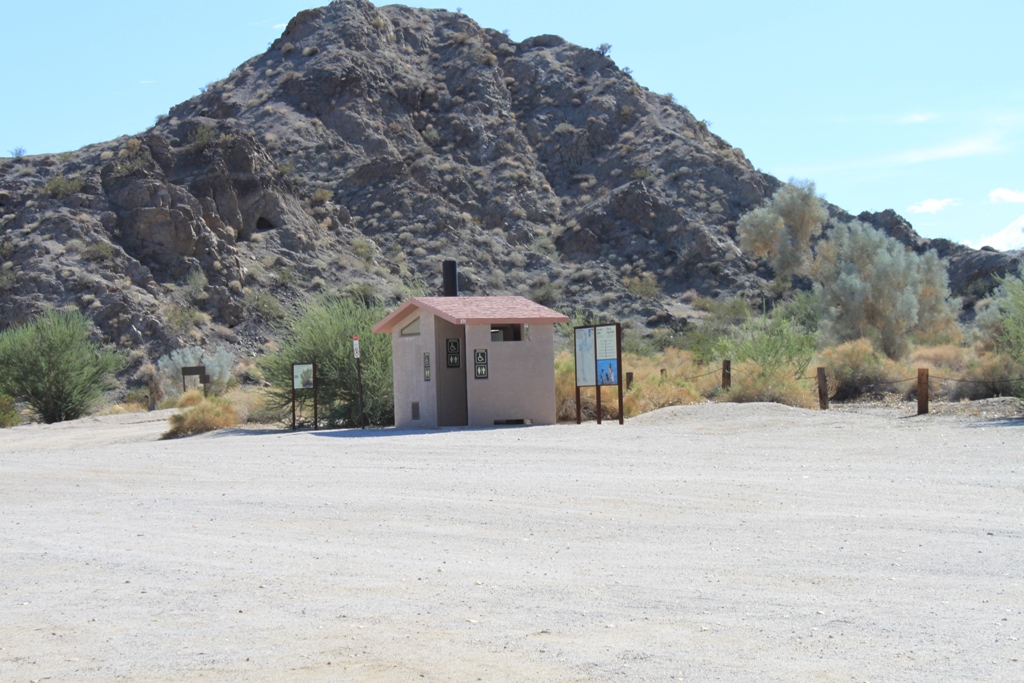 I am not sure why it is called Telephone Cove, as there are no phones here, and no evidence of old telephone lines that I saw.  We didn't even have cell service.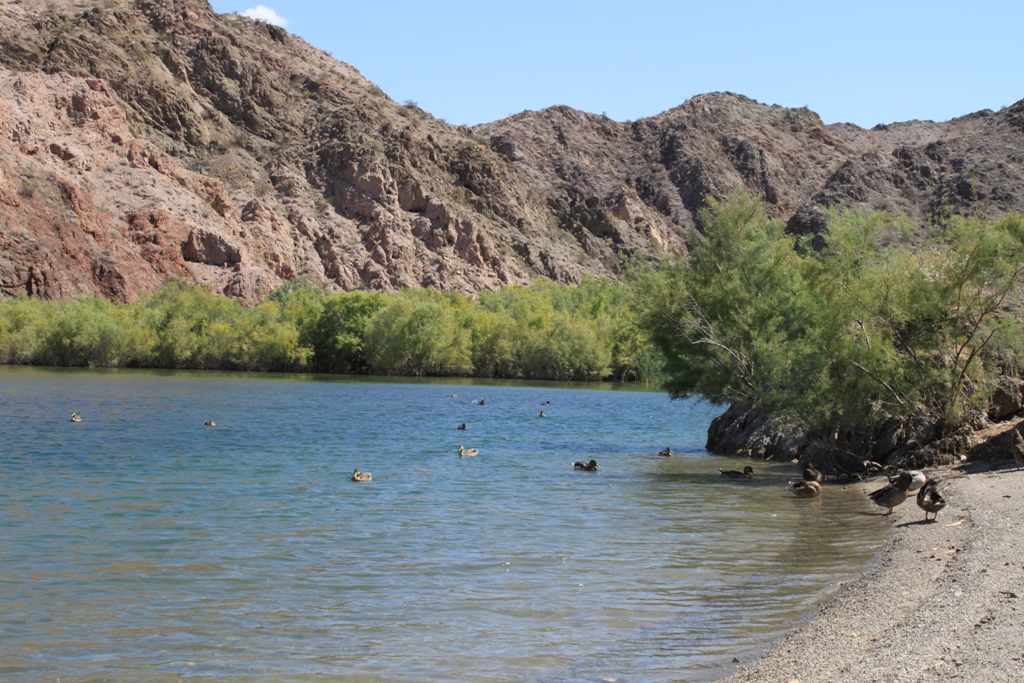 The water is really warm … it is relaxing here.
The boys found a rock they could jump off of across the way …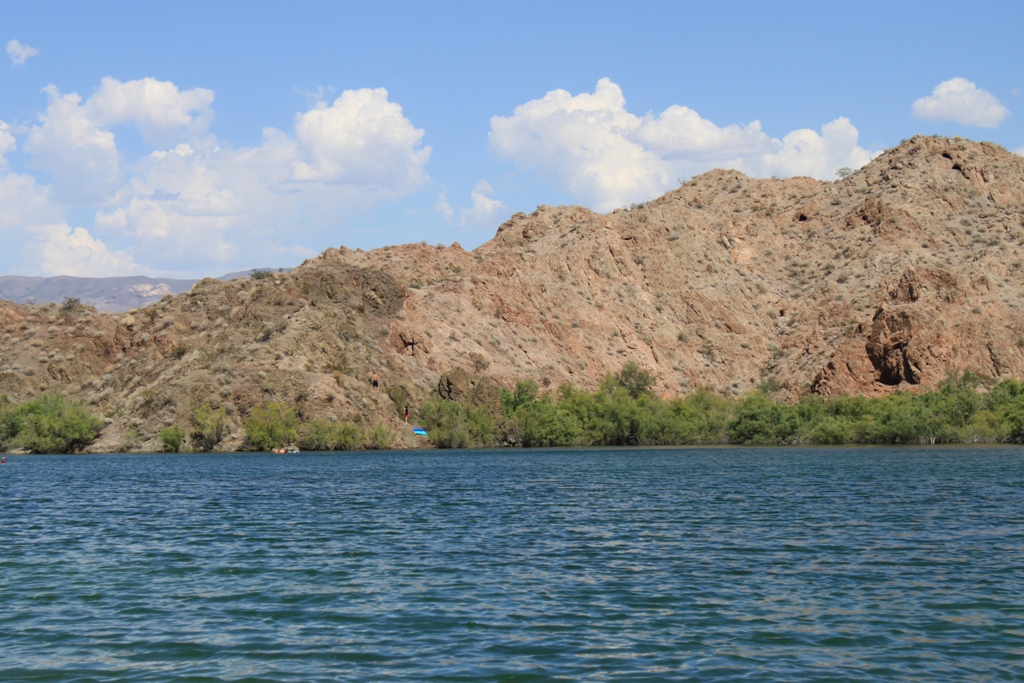 There are these beautiful smoke trees here, which are native to the Sonoran desert.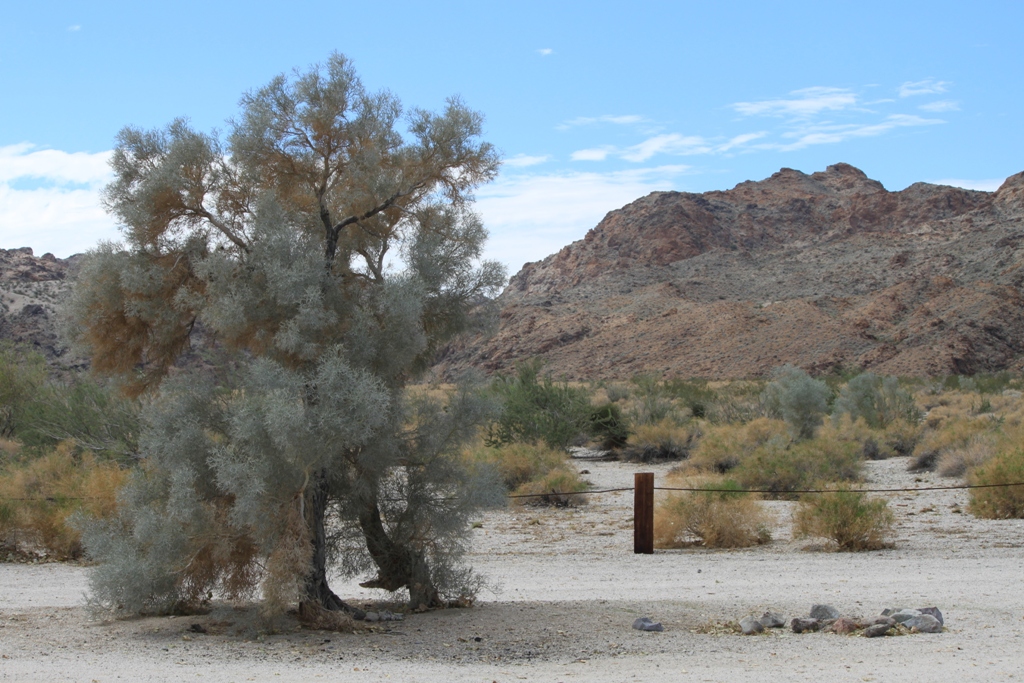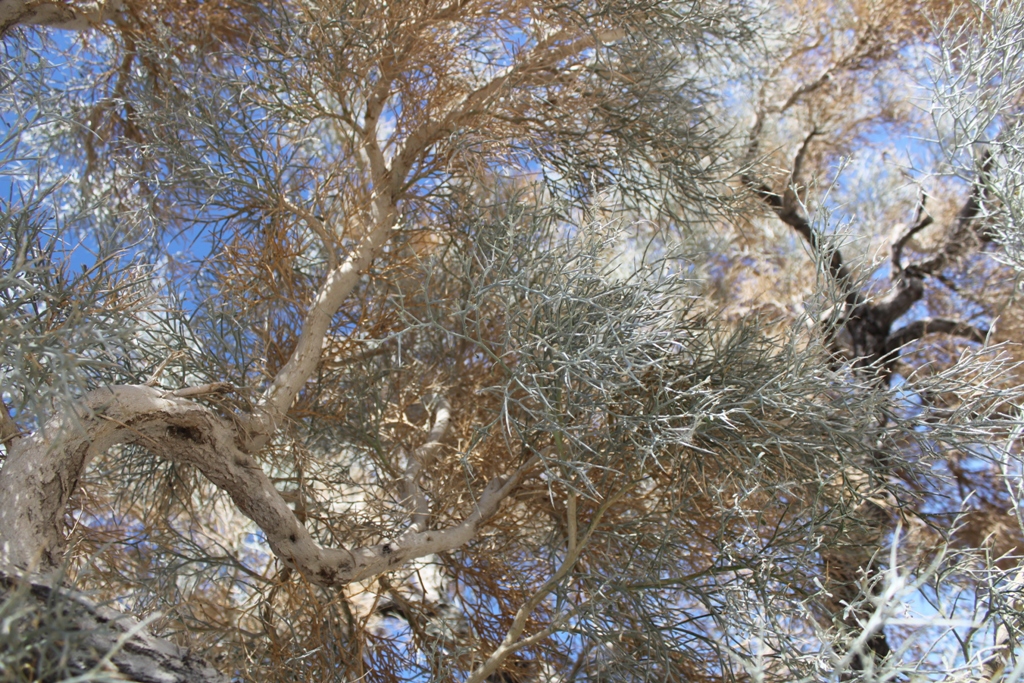 So for a relaxing day along the Colorado River, check out Telephone Cove.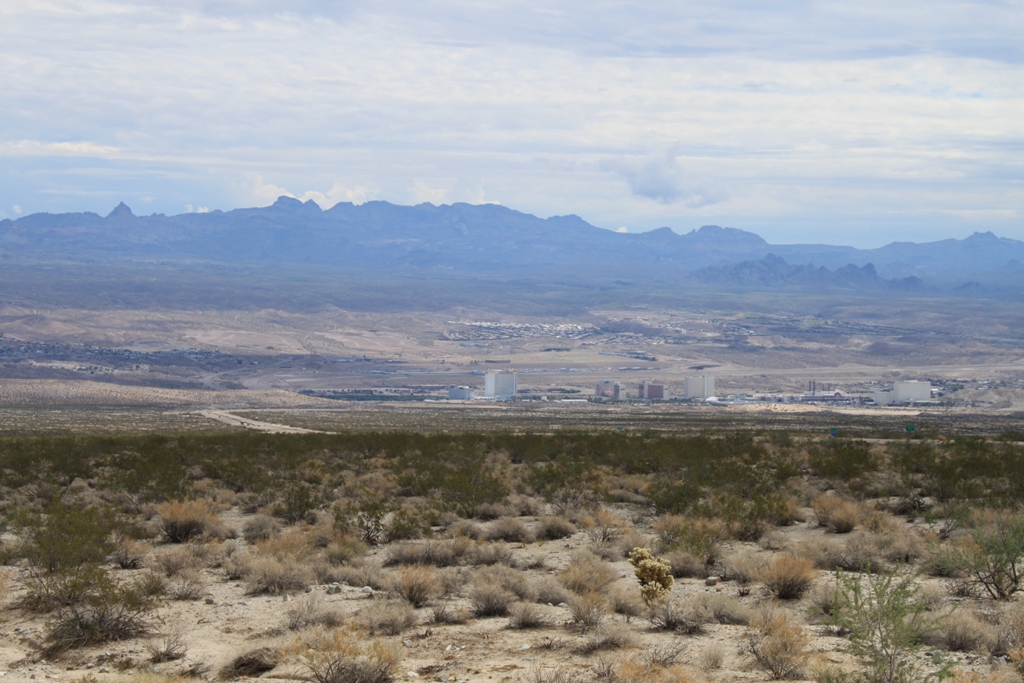 So long from Laughlin!