Along the California coast at San Simeon, lies Hearst's Castle.  The dream of William Randolph Hearst, made possible by the talent of architect Julia Morgan is part of the California State Parks System.  A few years ago, we went to visit.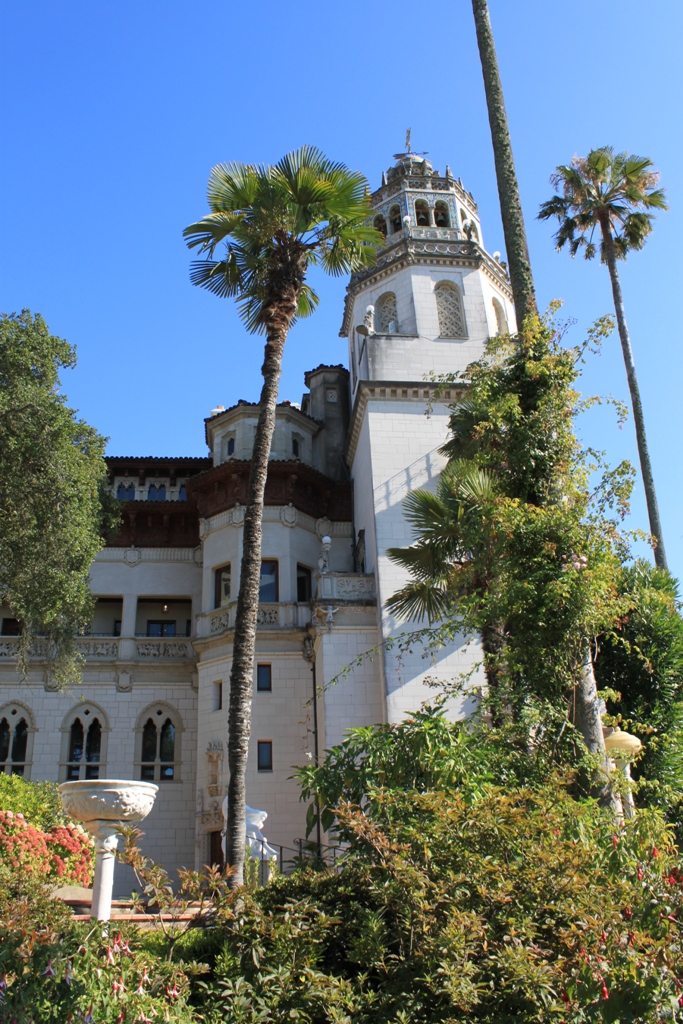 Hearst's Castle is built on a hilltop overlooking the ocean.  There is a tram that takes visitors to the top.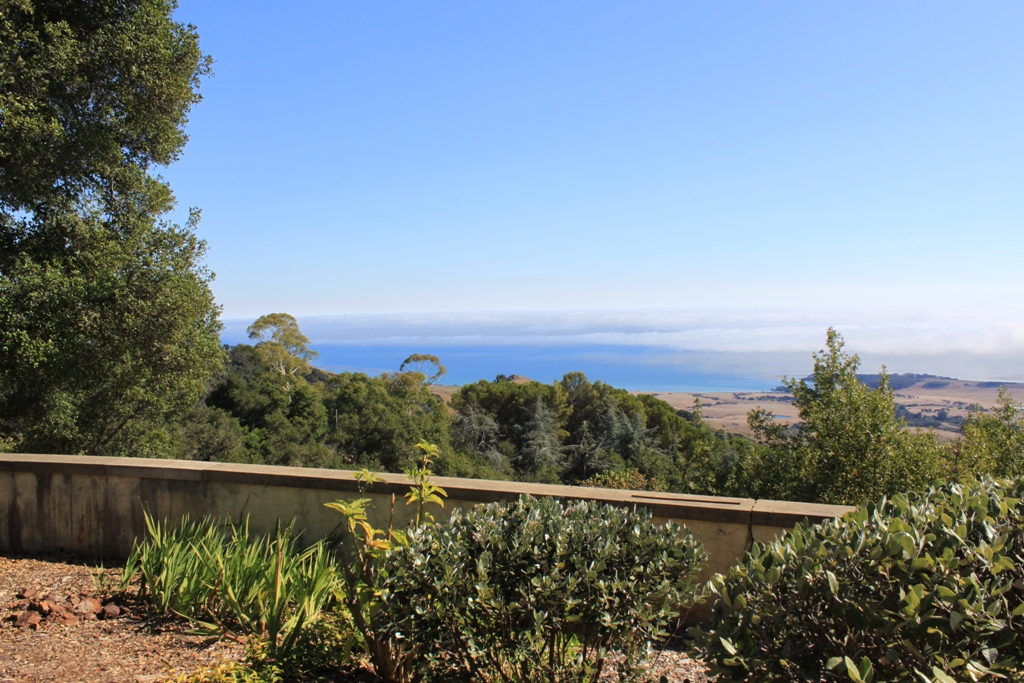 There are several tours offered: we chose the Grand Rooms Tour, recommended for first timers.  The tour is basically the ground floor of the castle, starting with the living room, the dining room, the billiard room, and the theater.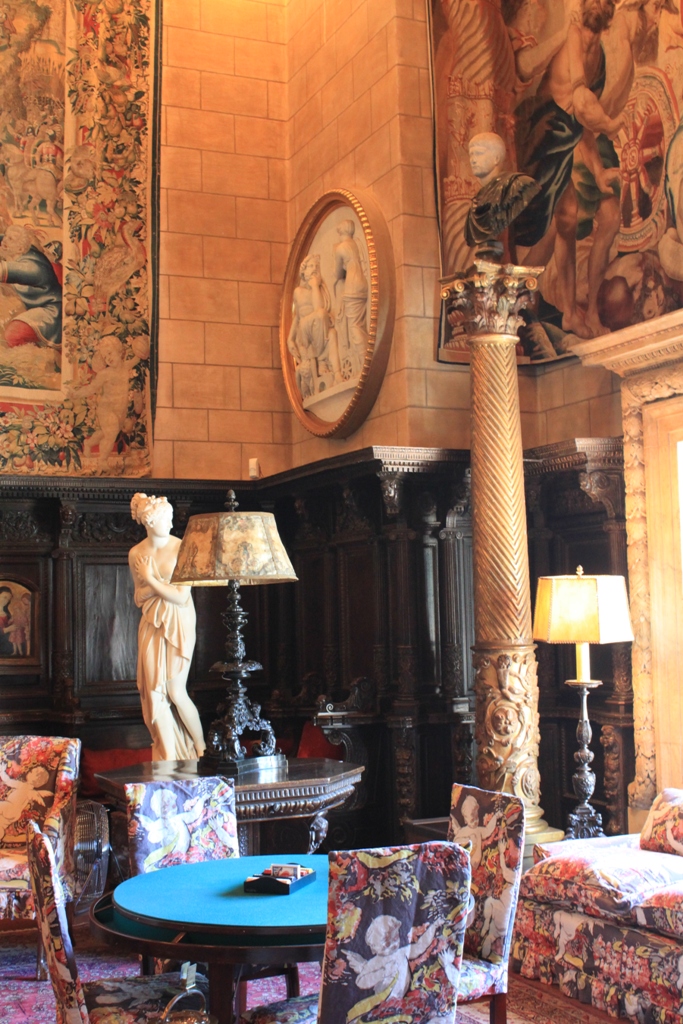 The house is a showcase for Hearst's extensive art collection.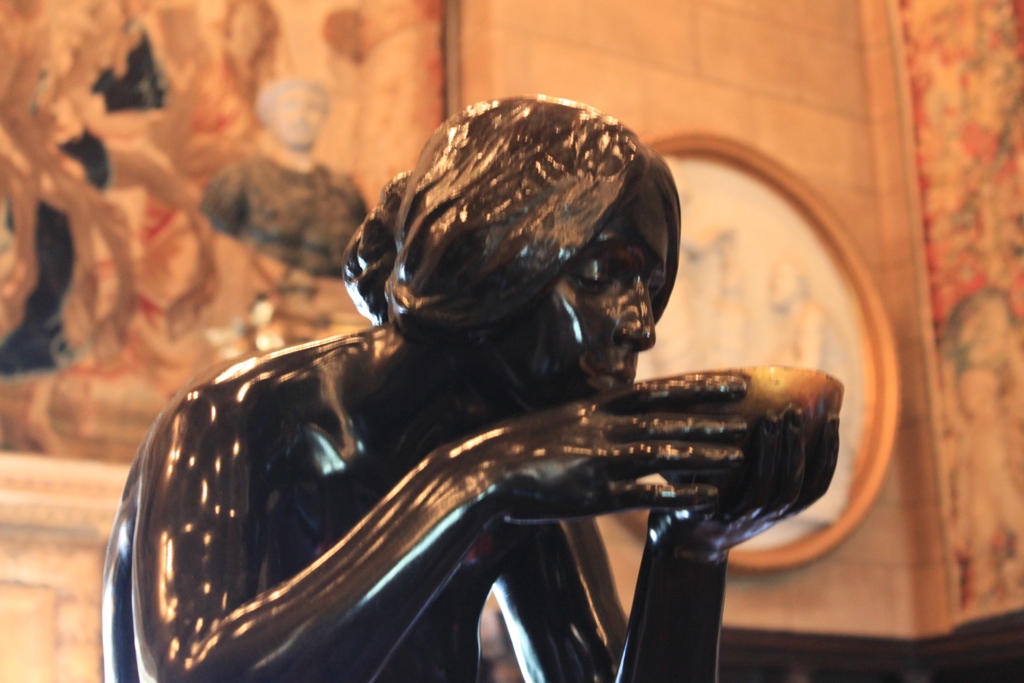 There are a few of these choir chairs around …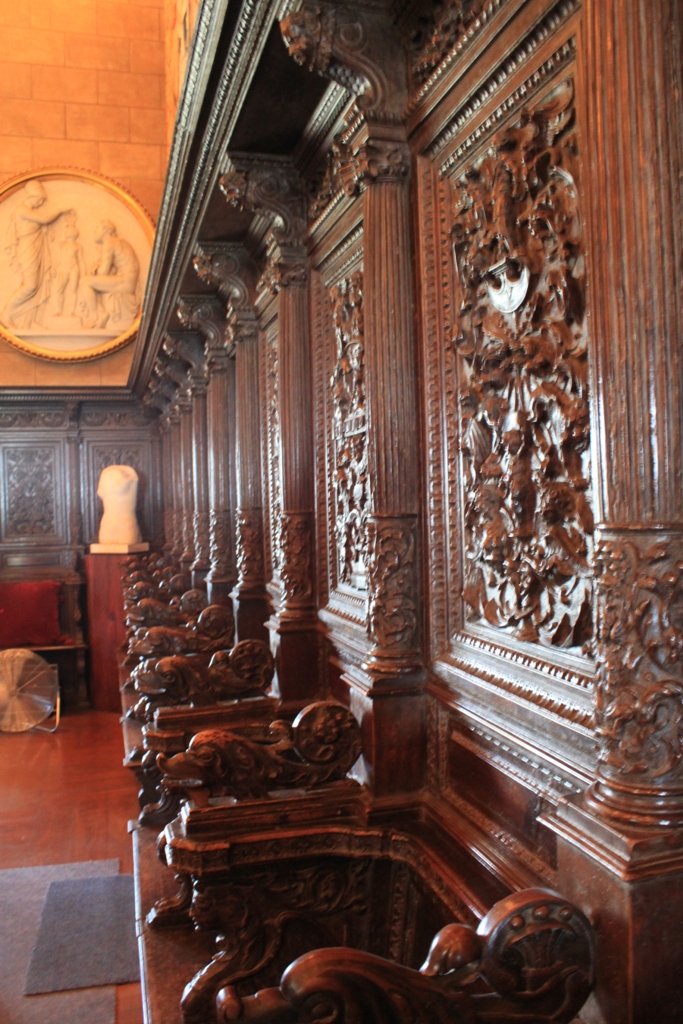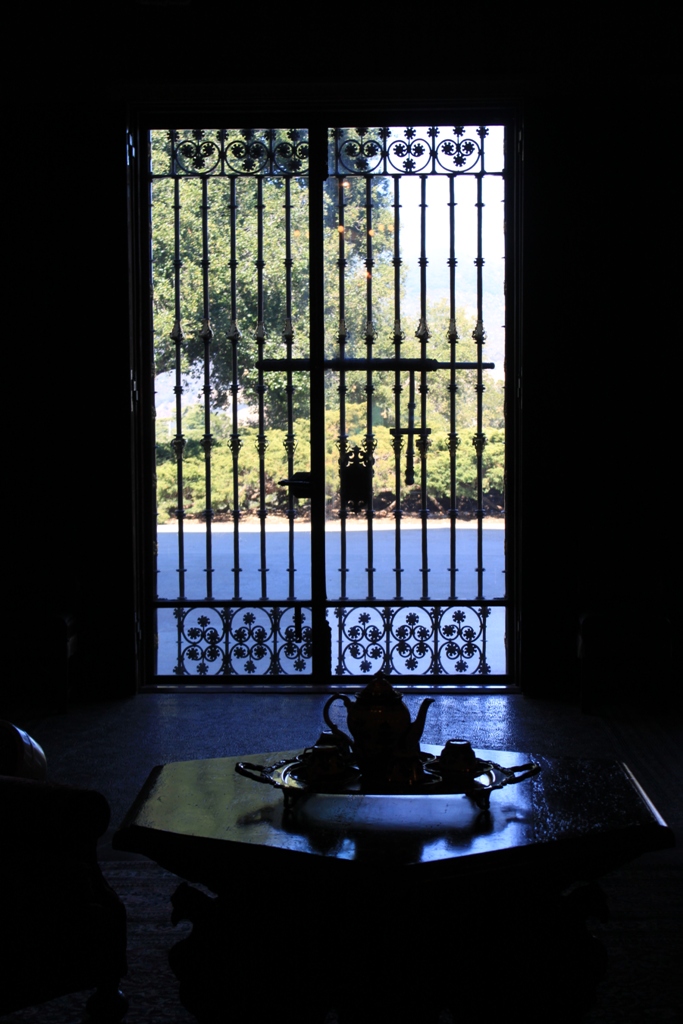 From inside the movie theater (below)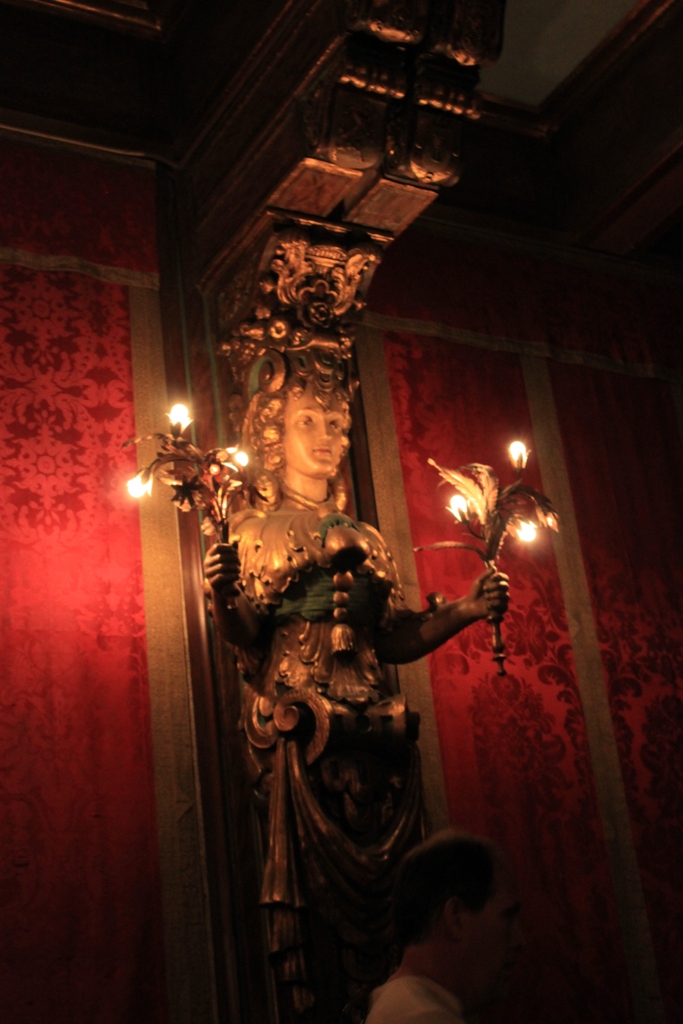 After the tour, you are free to roam about the extensive grounds.  The castle is on 127 acres of gardens …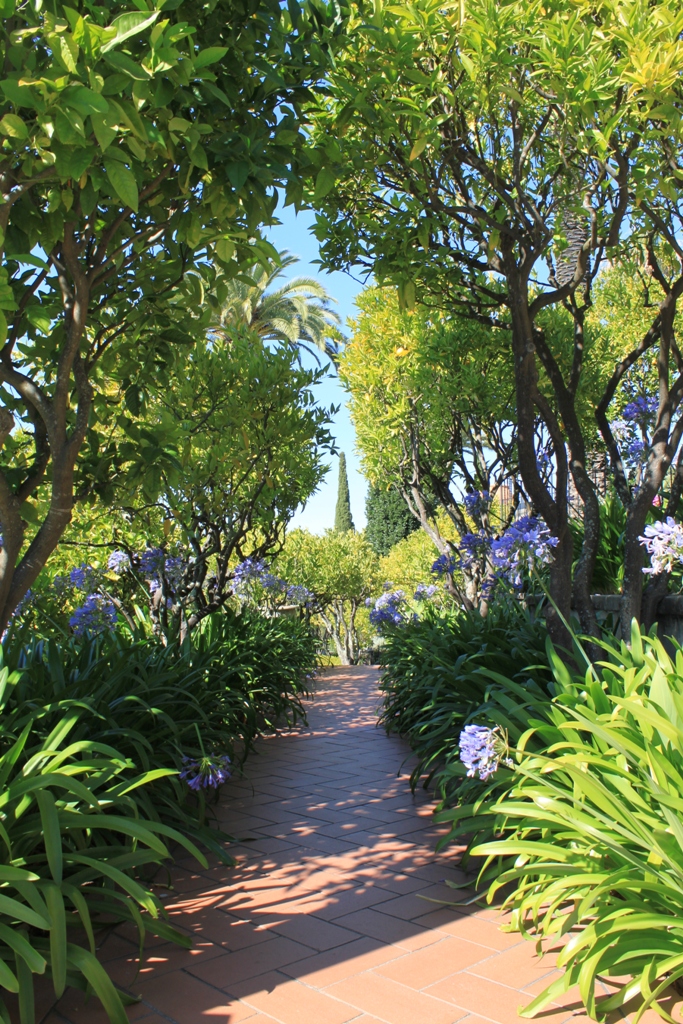 There are fountains and statues, too.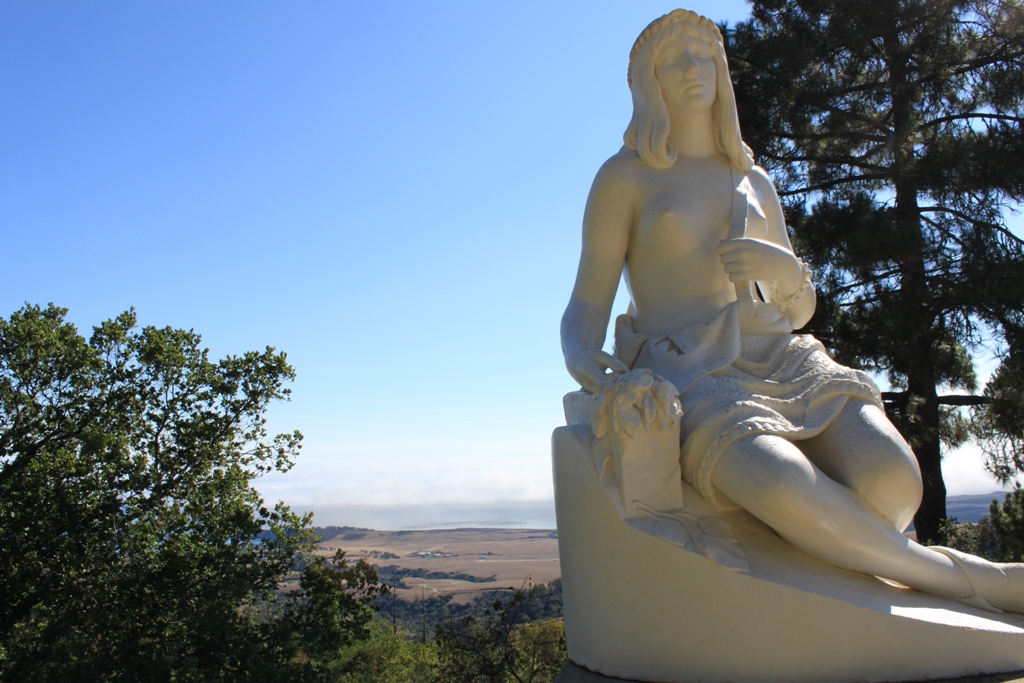 And several different buildings, besides the main castle.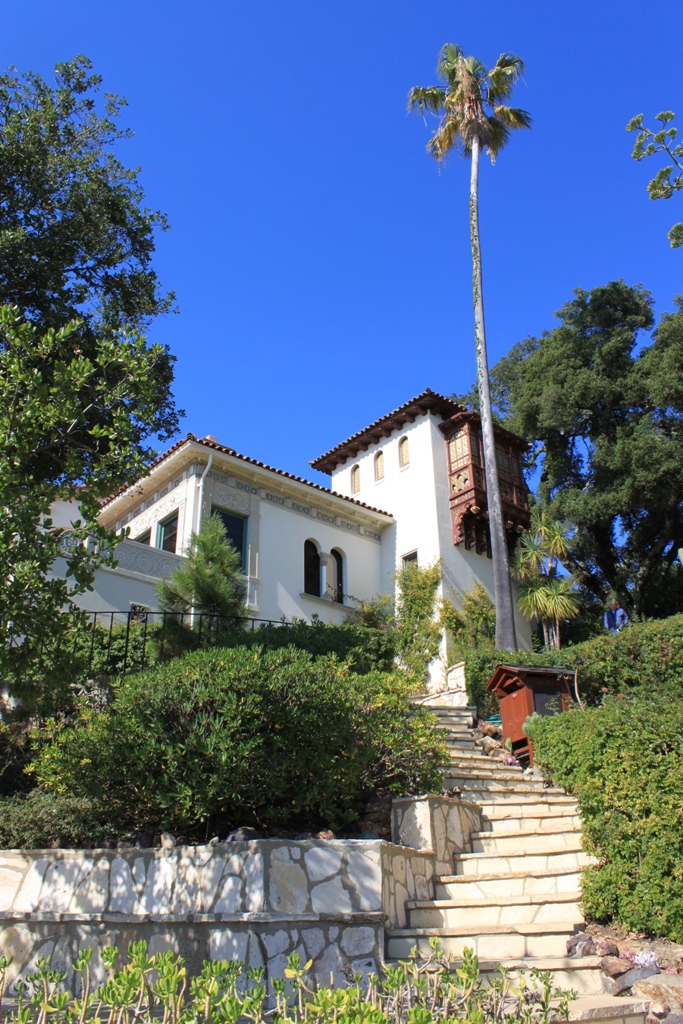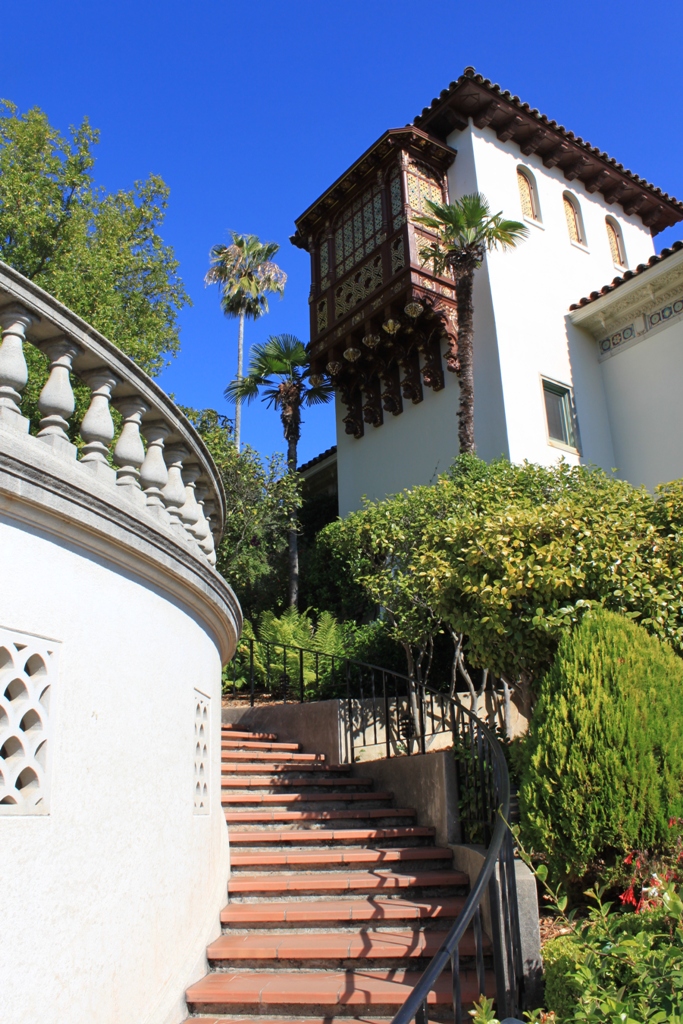 The architecture details are incredible …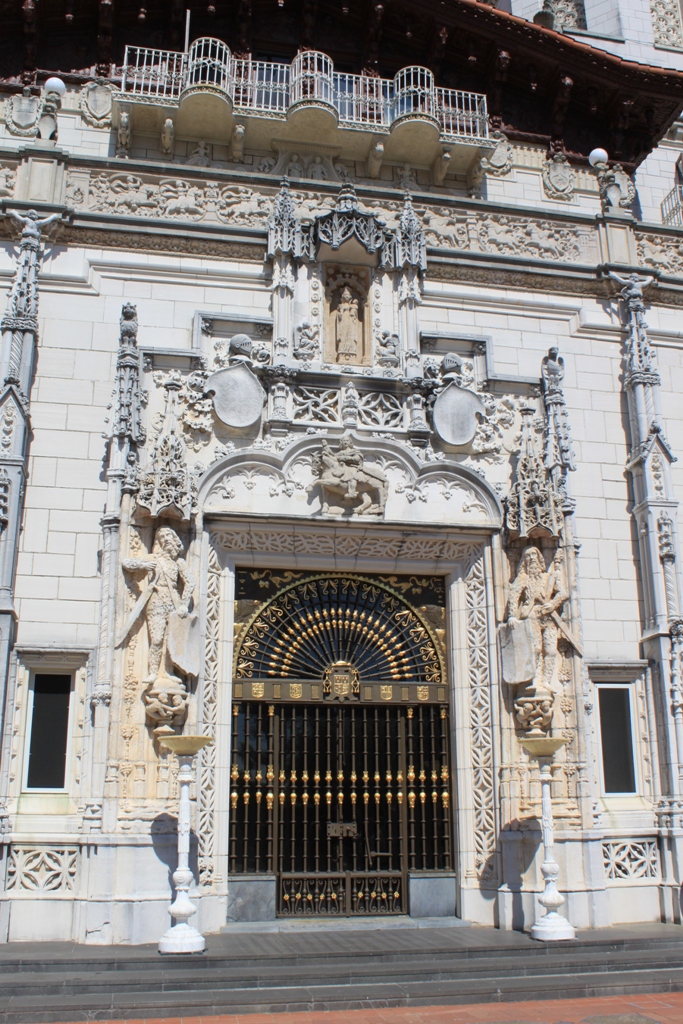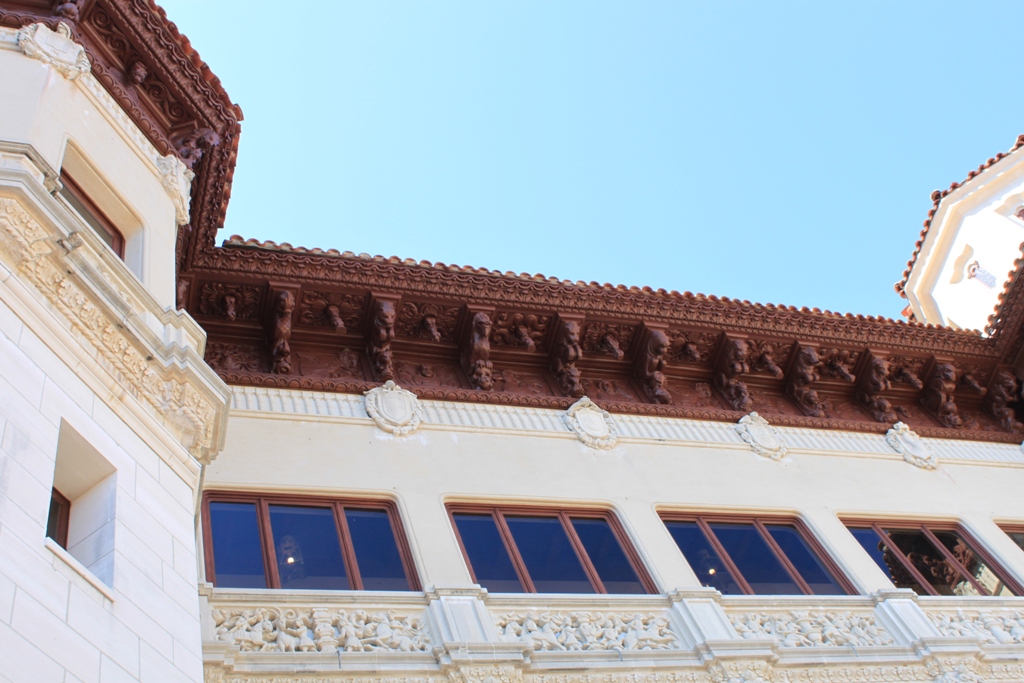 The Neptune Pool is a classic … At the time of the writing of this post (2015), the pool is currently drained and being repaired, but at the time we were there, it still had water.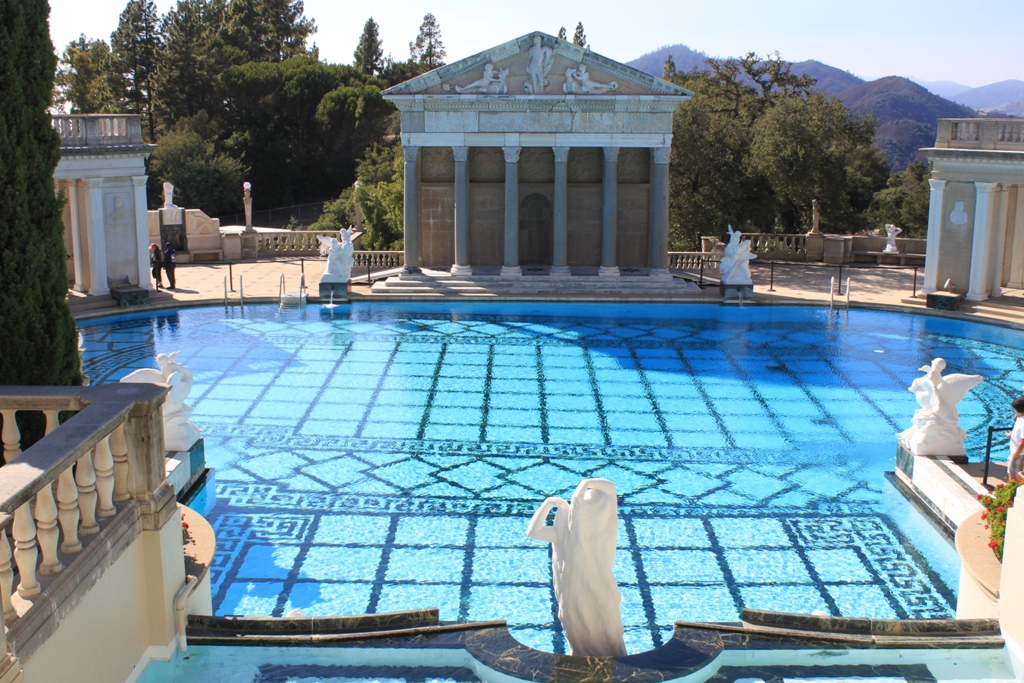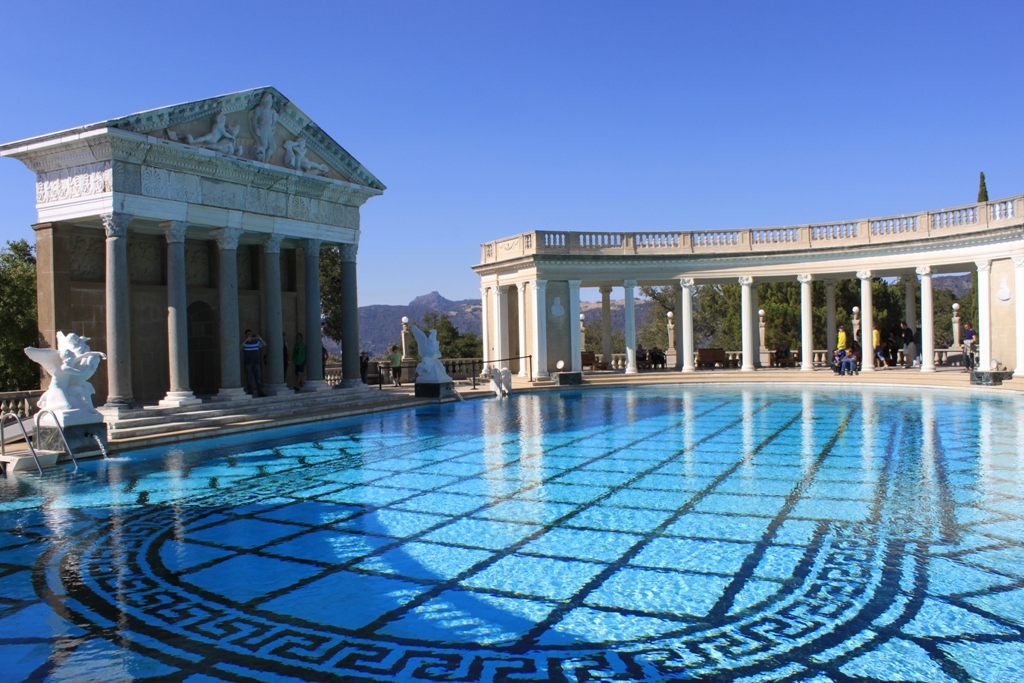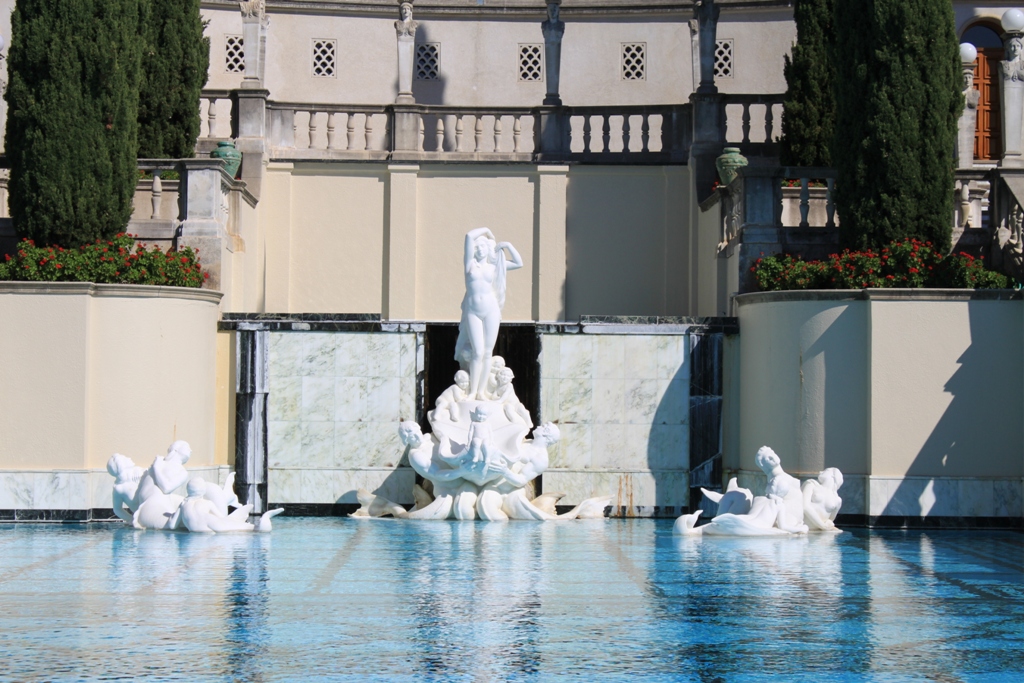 And as if Neptune Pool isn't impressive enough, when you are ready to go back down the hill, the walk to the tram area includes the spectacular indoor pool.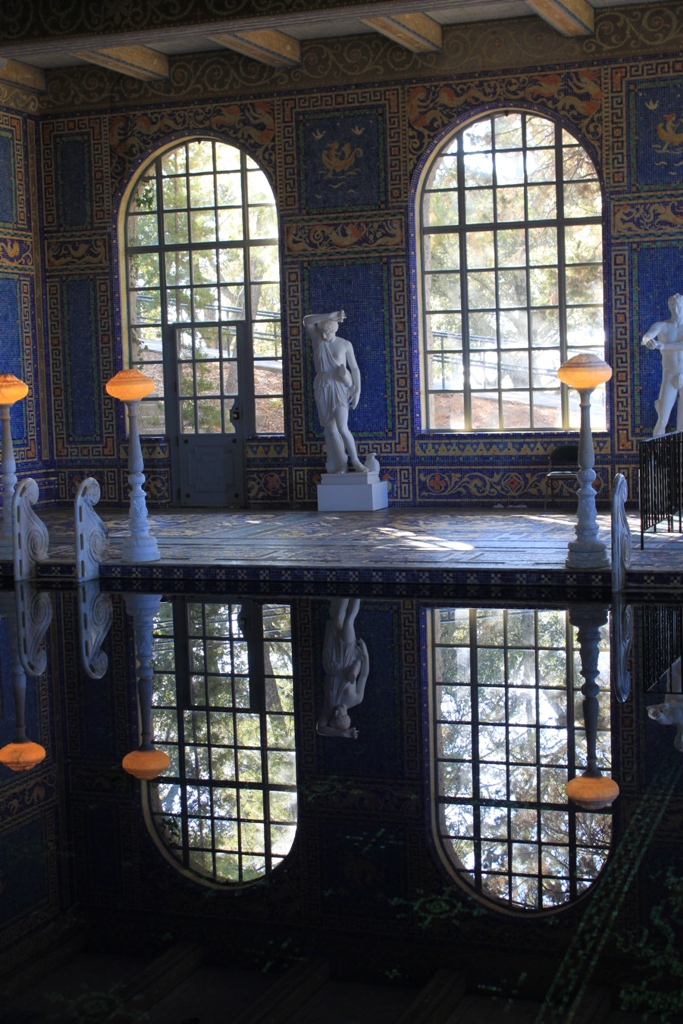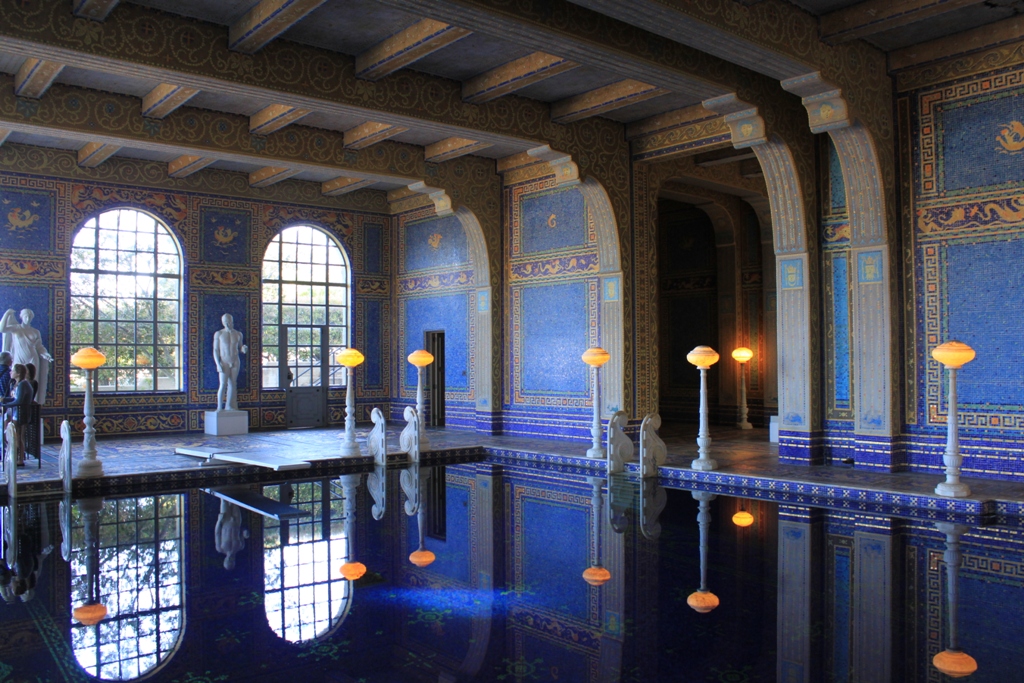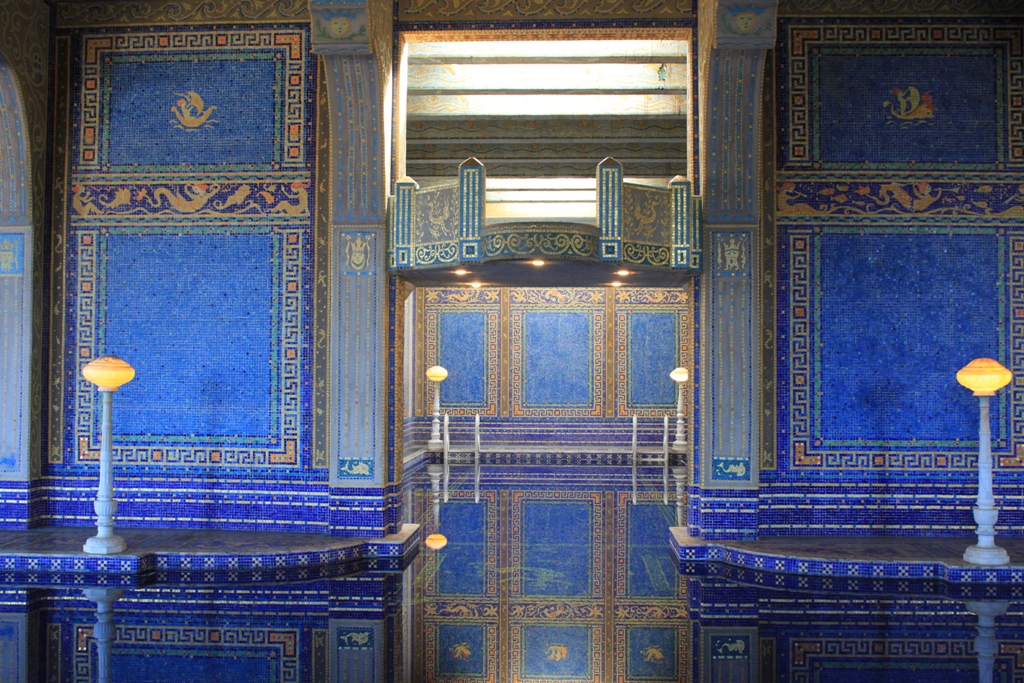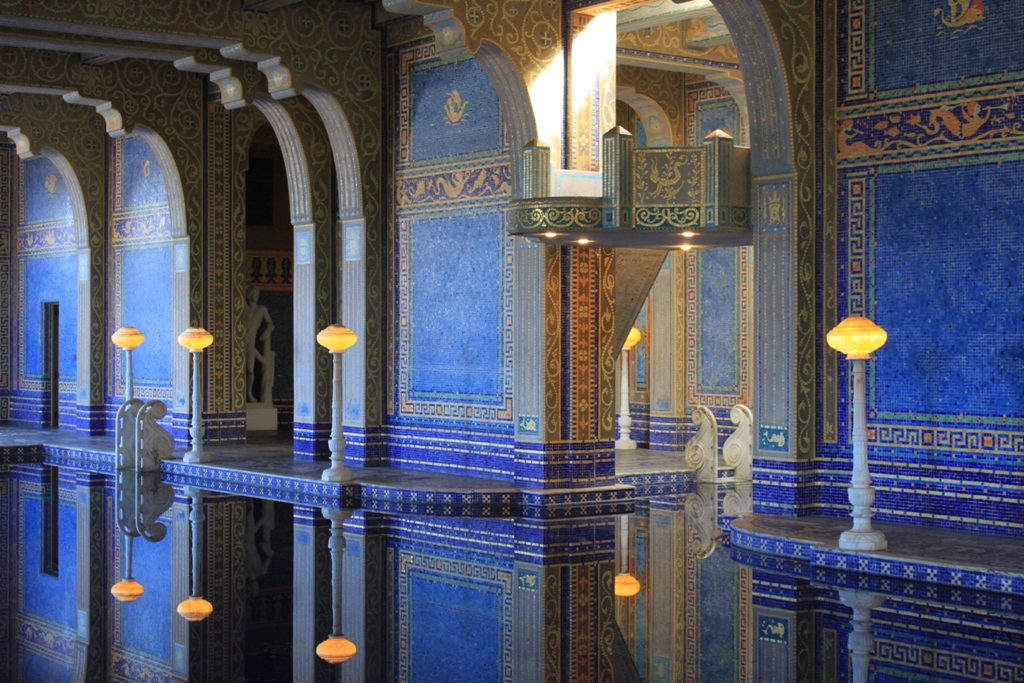 The coastline here along San Simeon is relative undeveloped.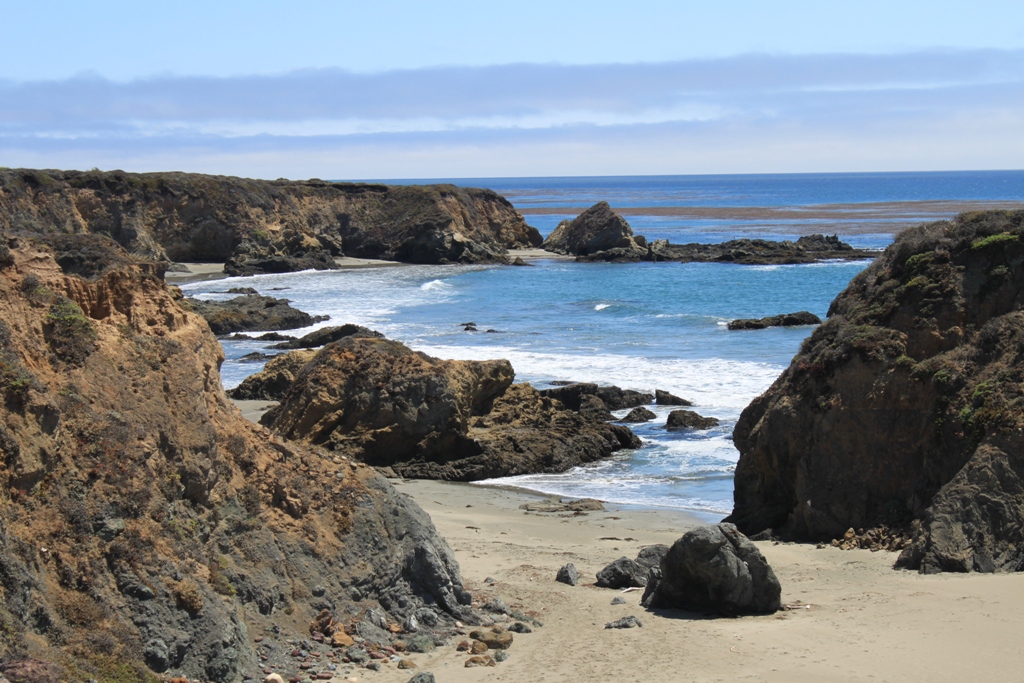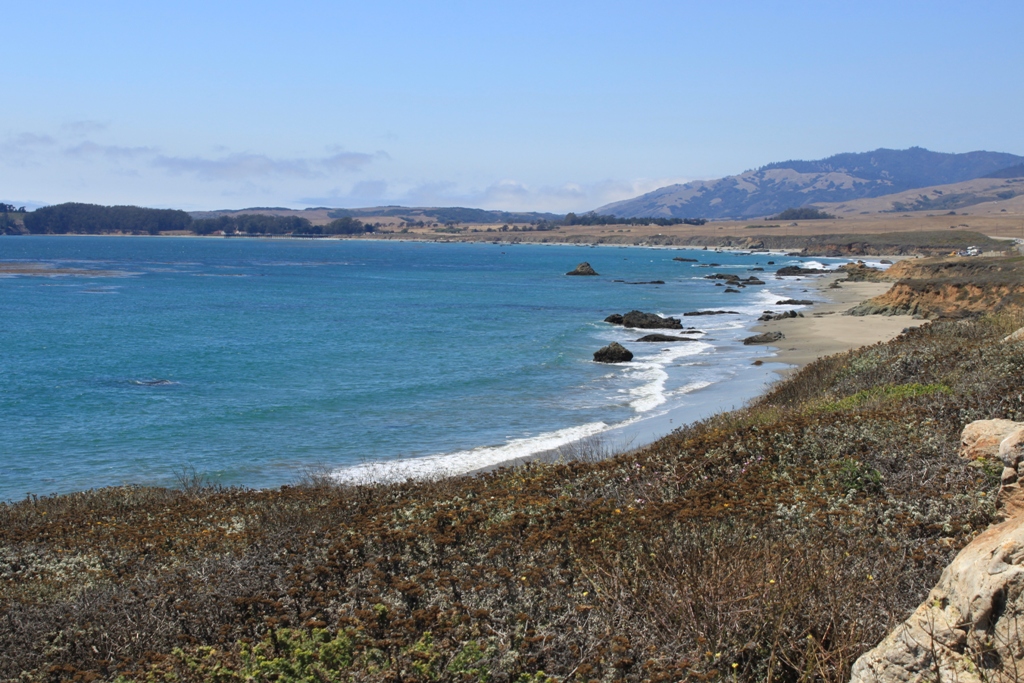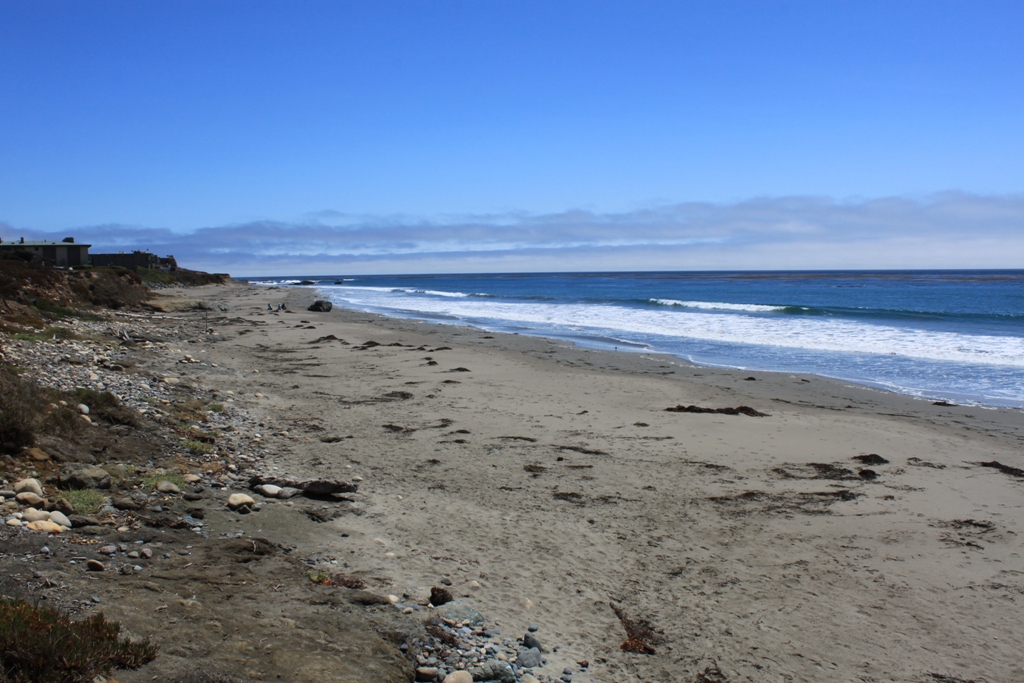 The state beach at San Simeon is a great place to spend part of your day.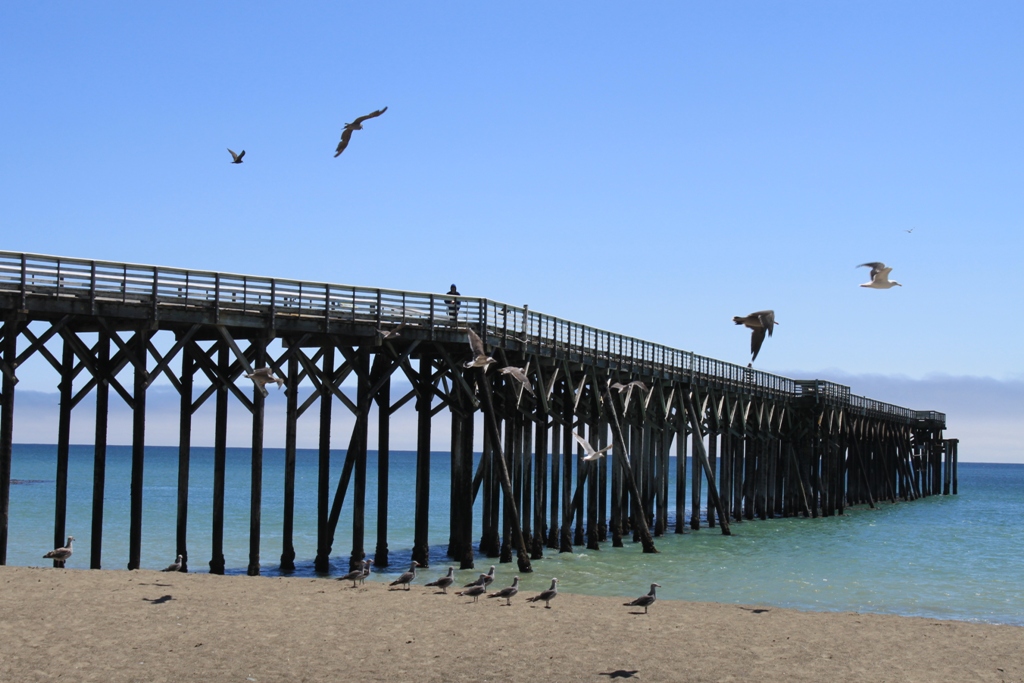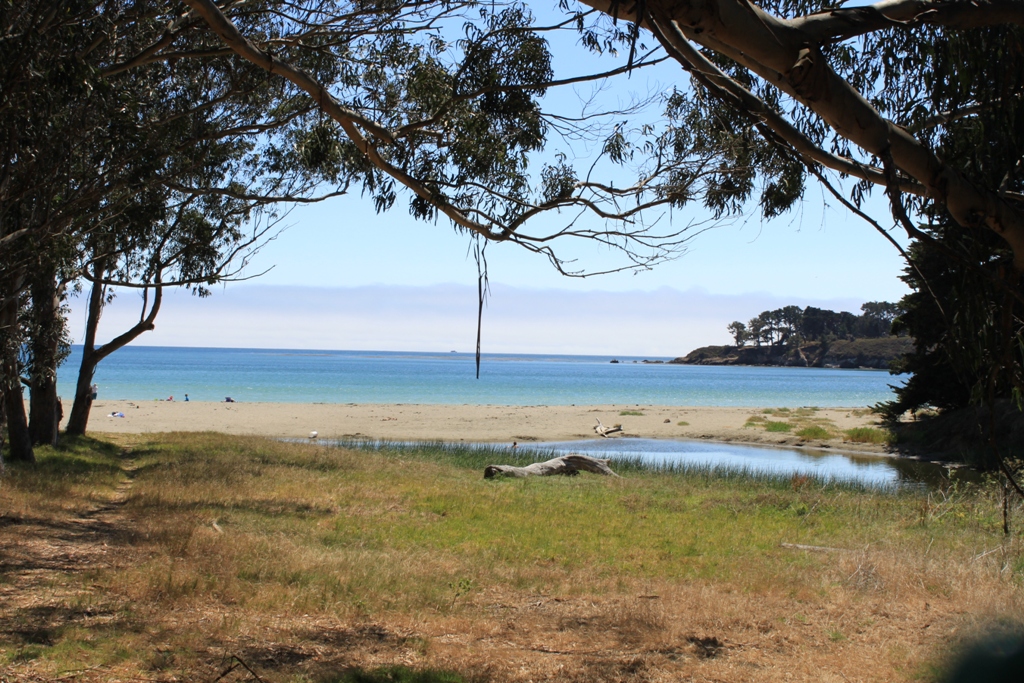 The picture below was taken from the pier, looking straight down at the water.  This is all the seaweed stuff that is strung around the base of the pier being pulled through by the current.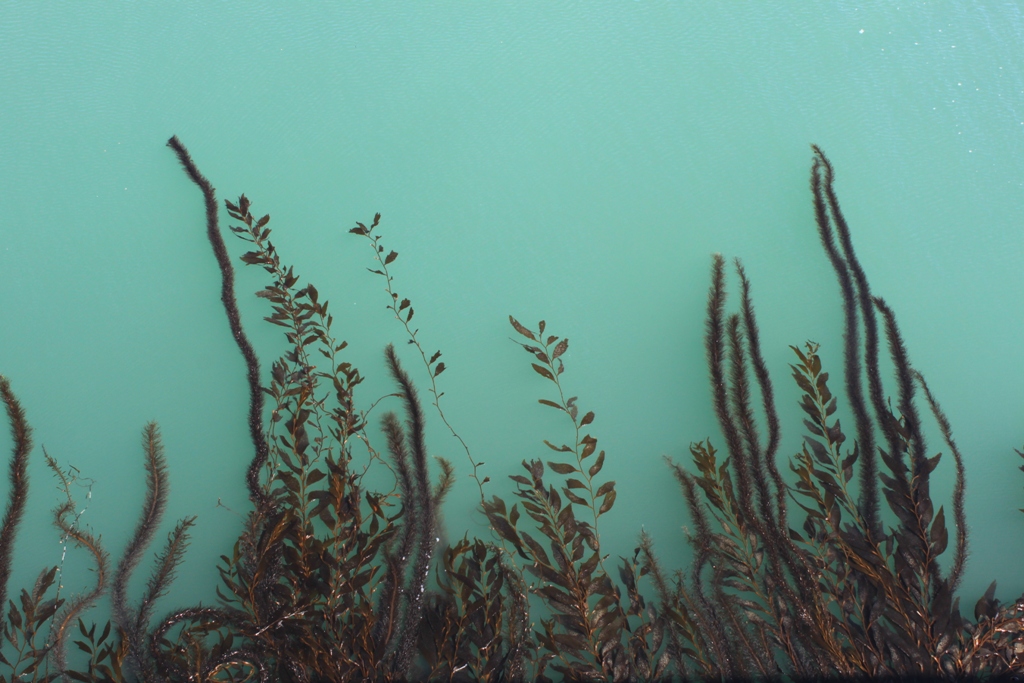 For more information on tours of Hearst's Castle and the Hearst San Simeon State Park, click here.
So long from Hearst's Castle!