In June of 2013, I took a trip up to Sacramento, driving through the Delta along the way. My destination: Hogback Island Recreation Area, where I was meeting with one of my readers. I am armed with my trusty Franko's Map of the California Delta, a necessity, in my opinion, because you can't count on Google Maps in the Delta; it didn't even list Hogback Island at all.
I must have been in a hurry to get there, as I didn't take that many pictures along the way.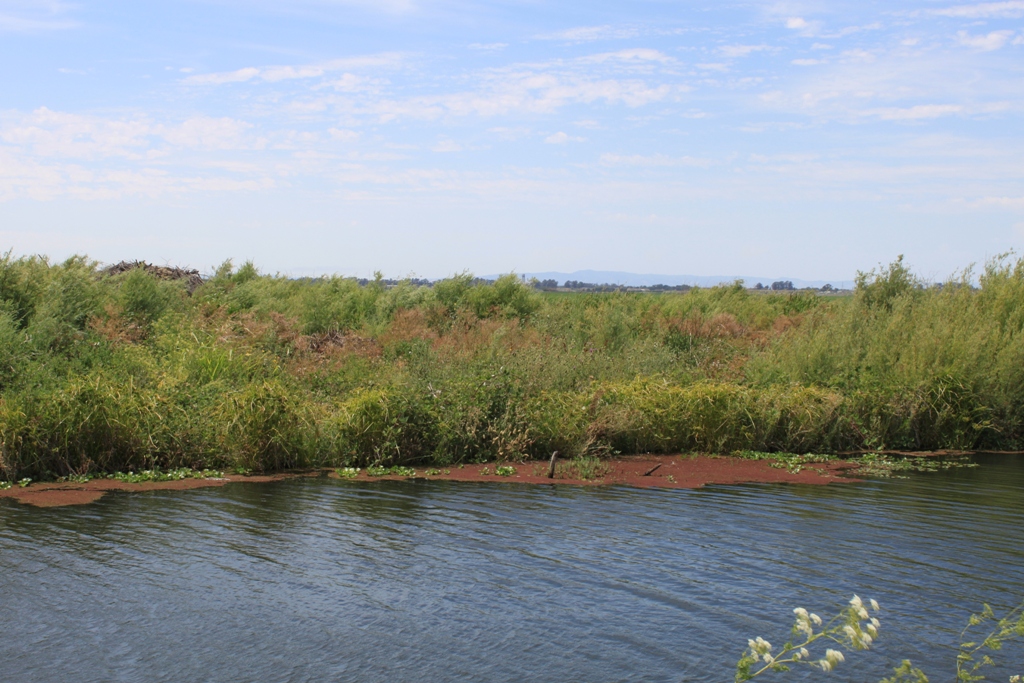 Hogback Island Recreation Area was a pleasant park with a grassy area, picnic tables, and a boat launch.  Here are some shots from the park's edge.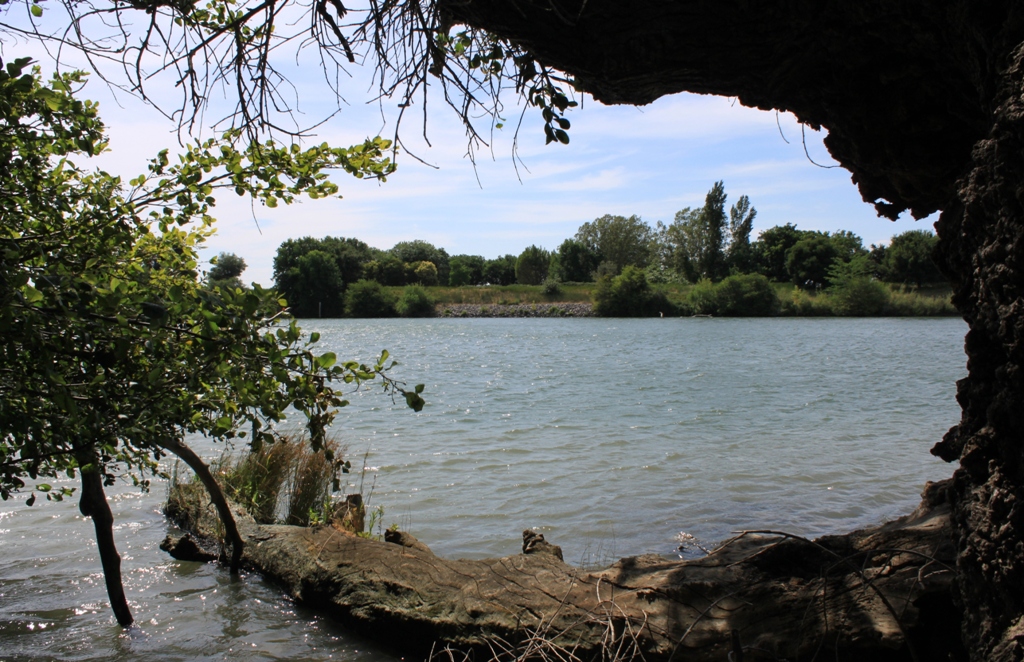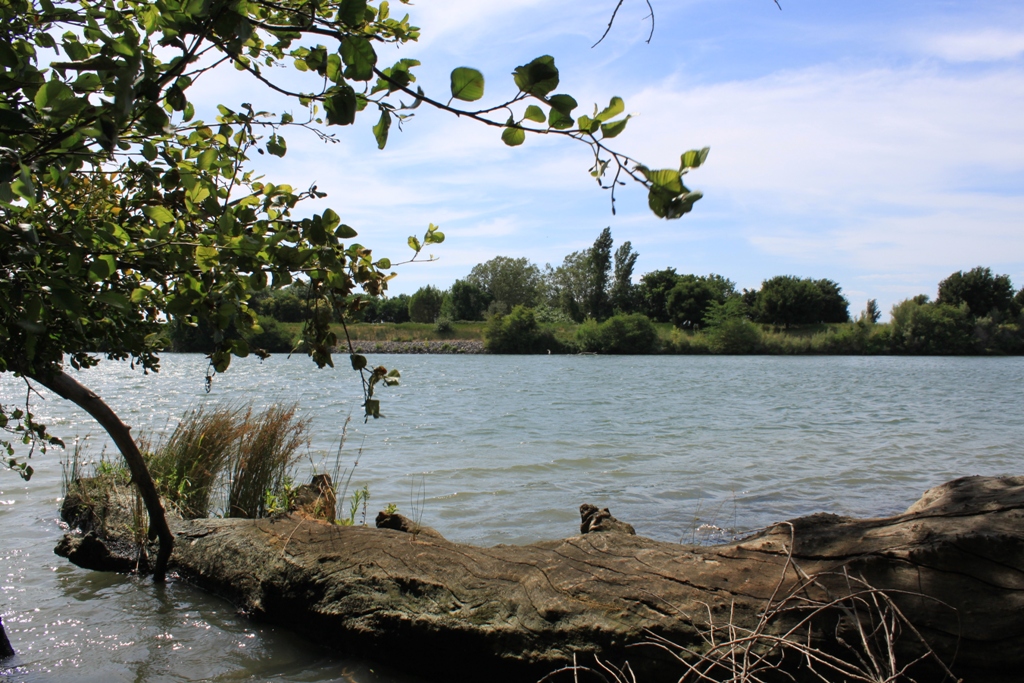 Then it was back in the car and up to Sacramento.  I crossed on the ferry and headed north.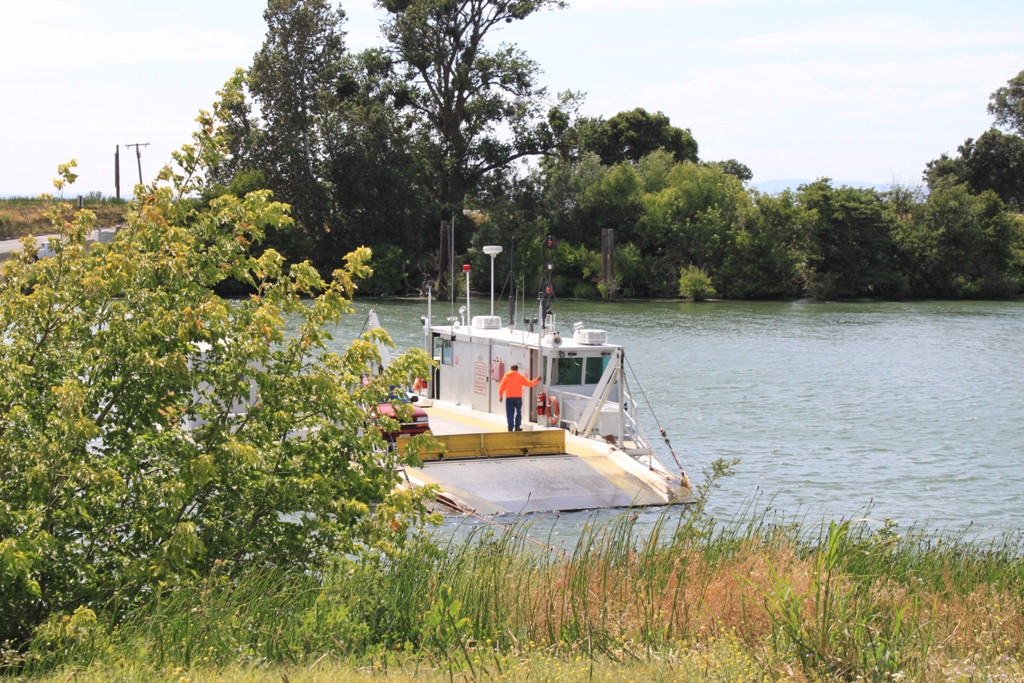 Along the way, I found this farm.  I love the contrast of the brown against the green.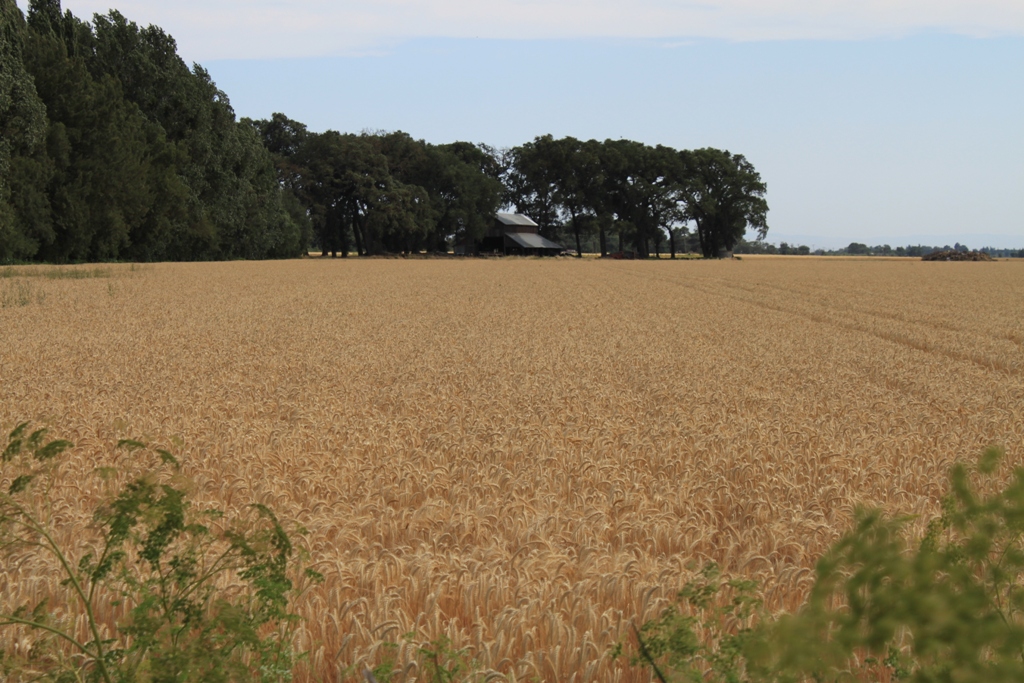 I think the field is ready to be harvested.  Not sure what it is.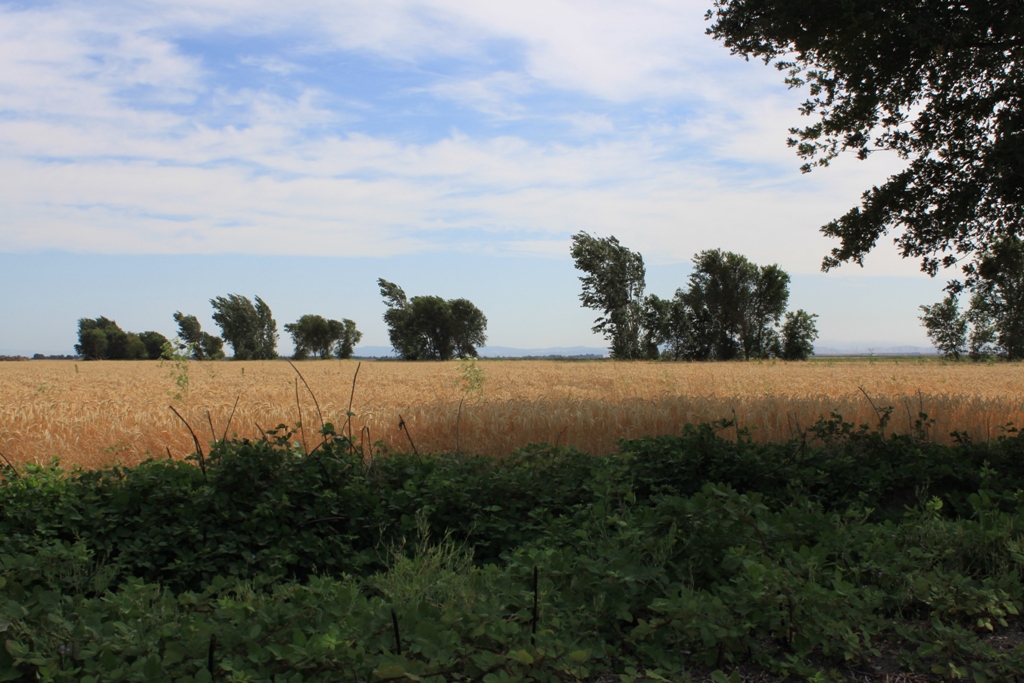 Behind me is a pear orchard.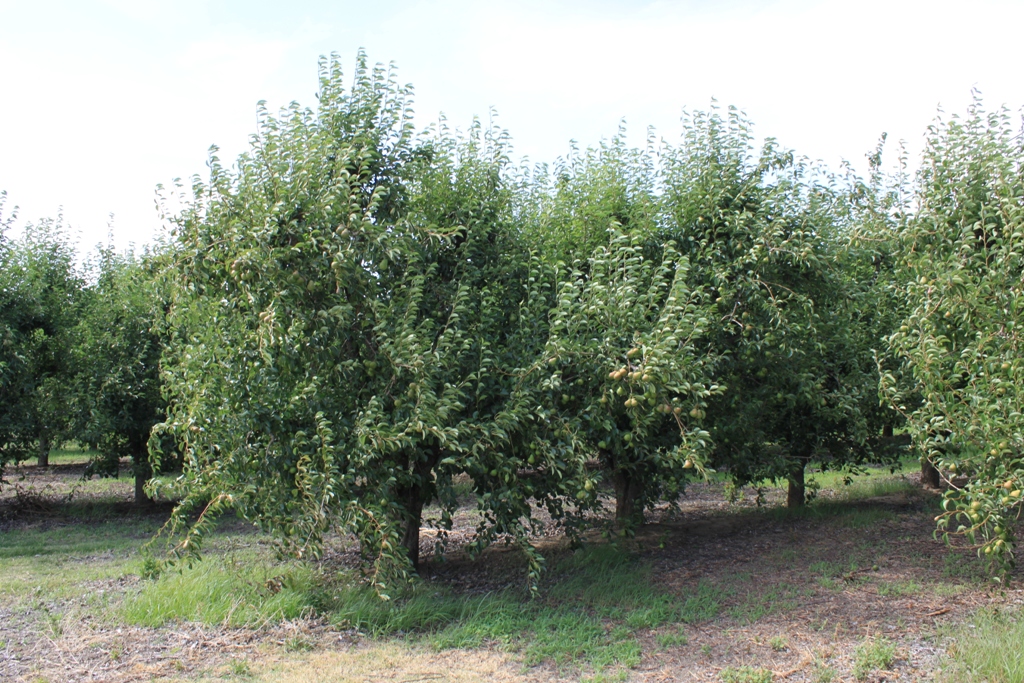 These pears look like they are close to being ready to harvest.  There are a lot of pears in the Delta; Courtland has the Pear Festival every year.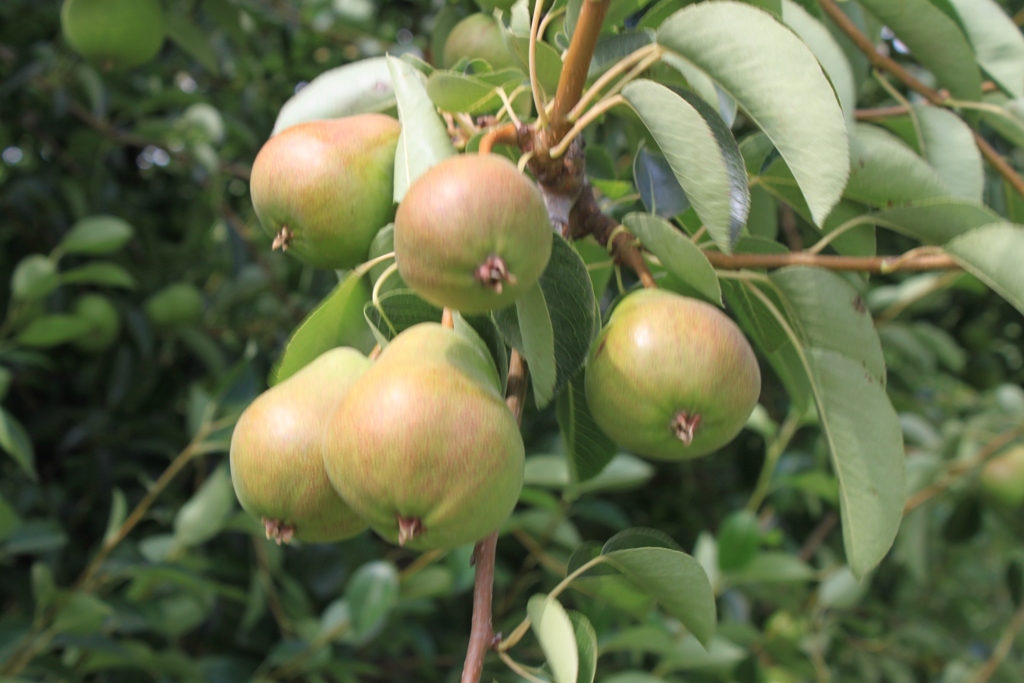 Here is a ranch …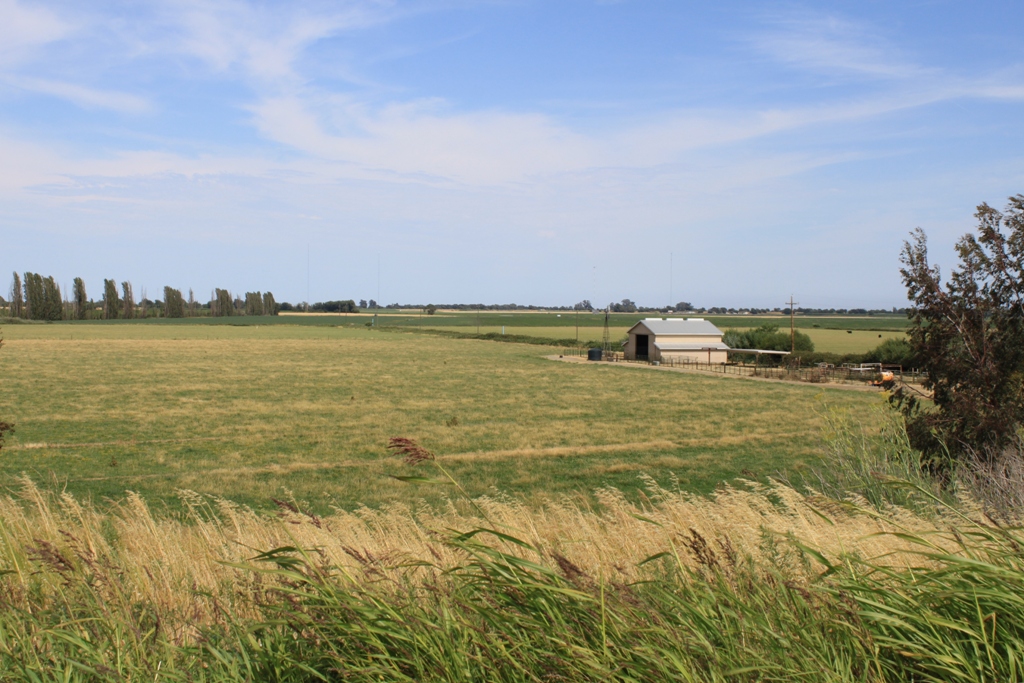 On Ryer Island, there is a large farm.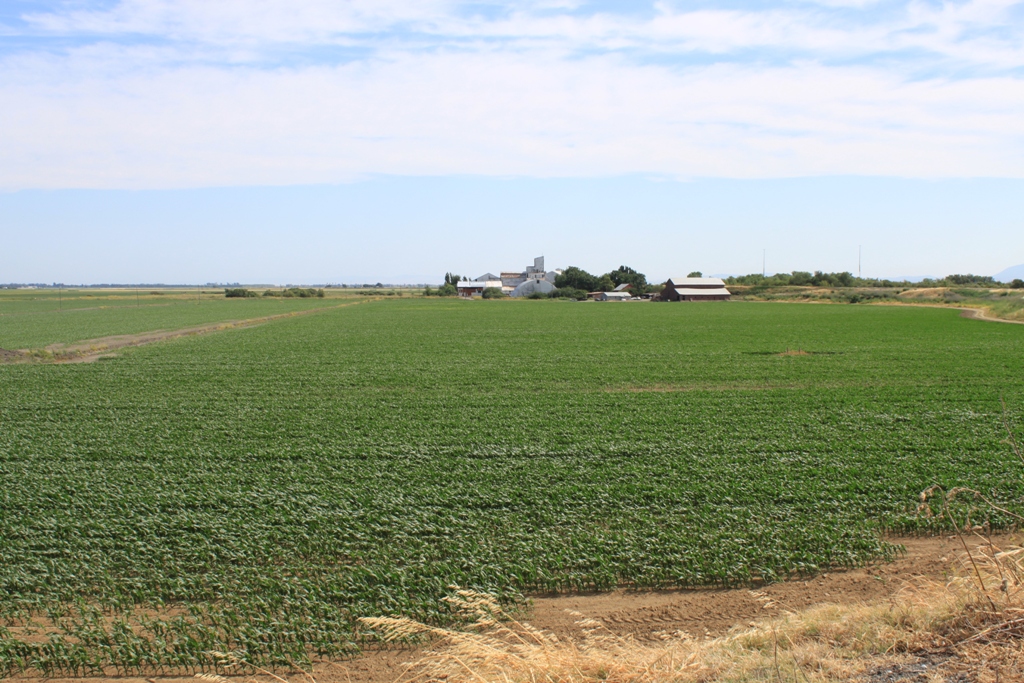 It has a very large old mill of some sort, the kind that likely gets all creaky and spooky at night.  I'm not sure what it was used for origianlly, but the green equipment inside though is a likely indicator that it has some alternate use these days.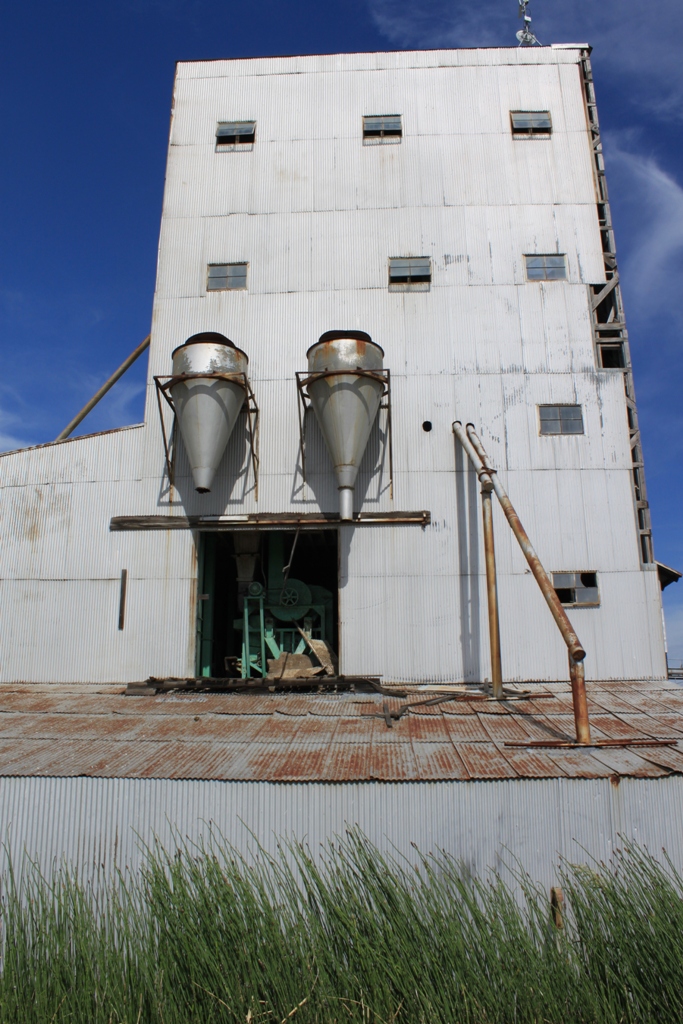 There is an old loading structure, too.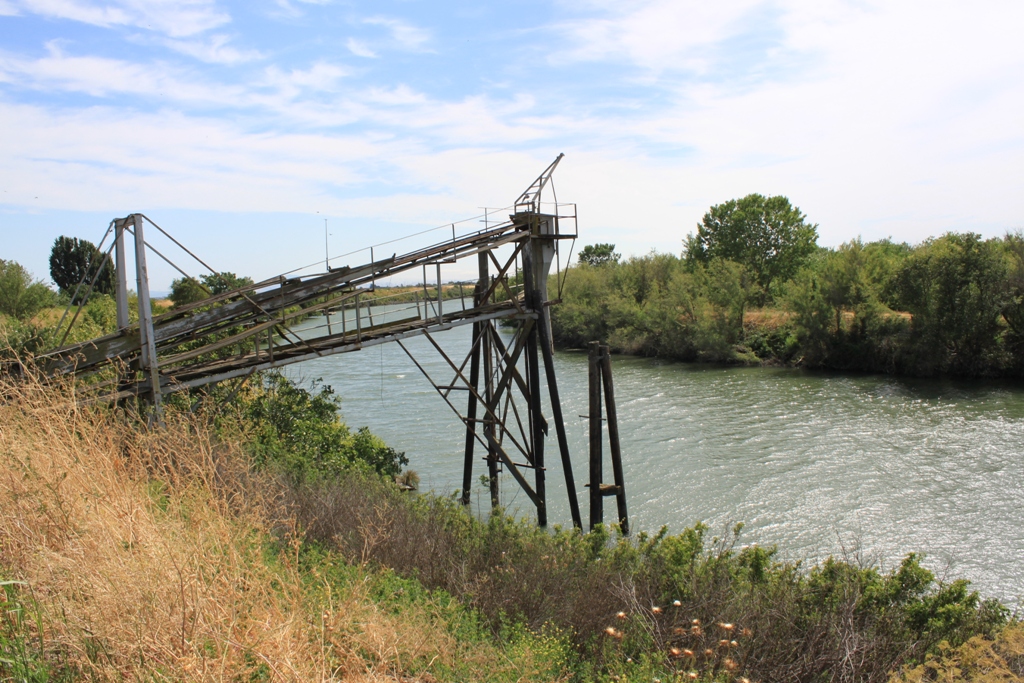 Miner Slough, Looking back towards the old mill.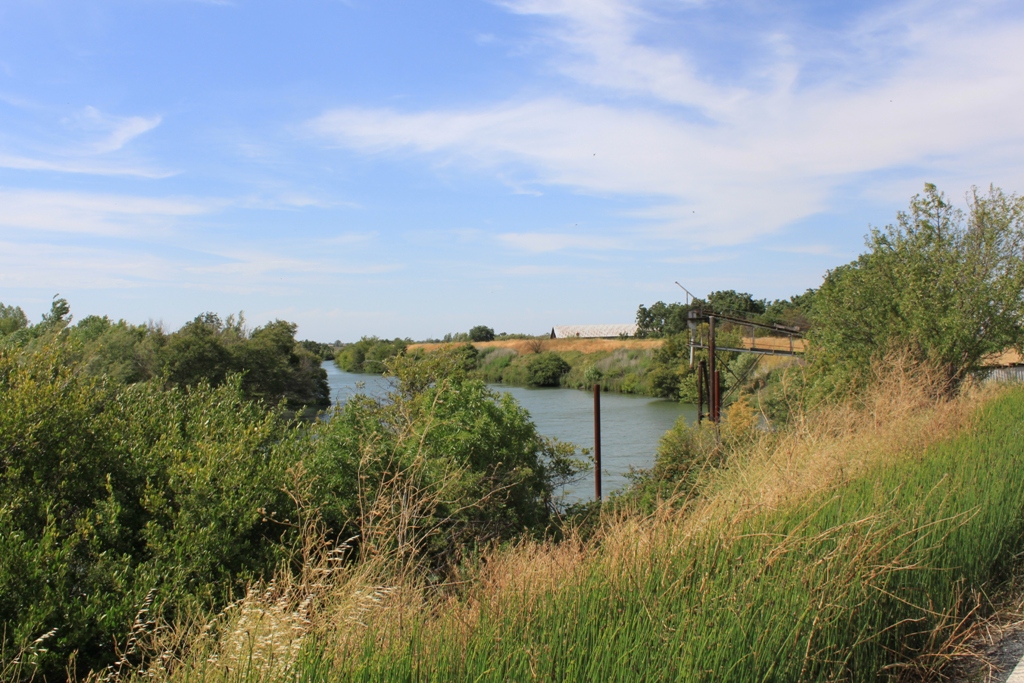 Further up, is Liberty Island.  Once used for agriculture, it is now fish habitat.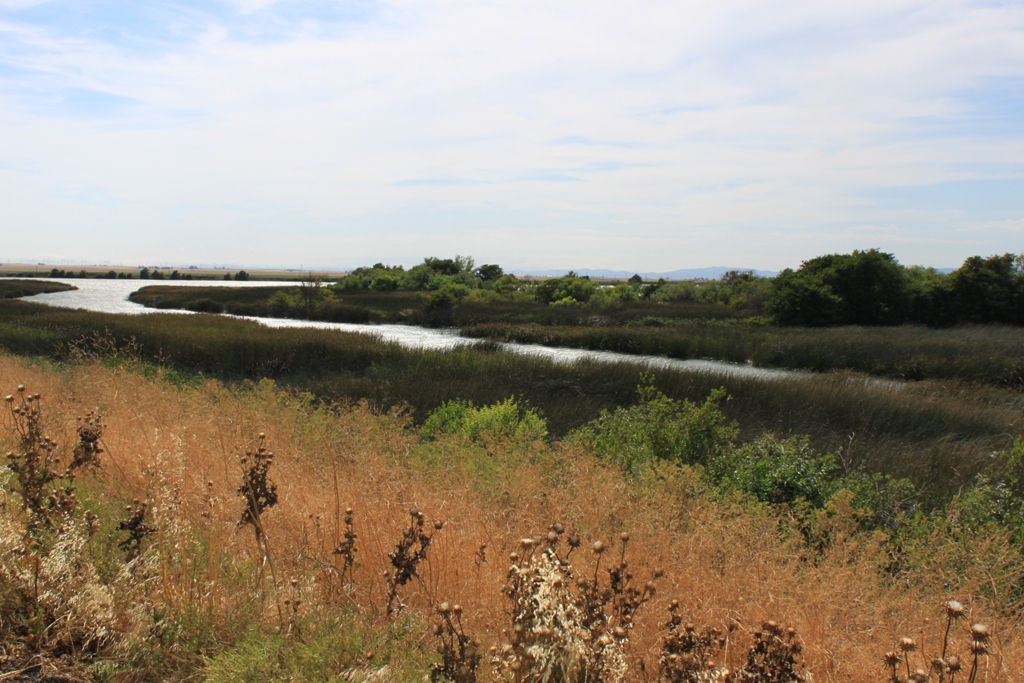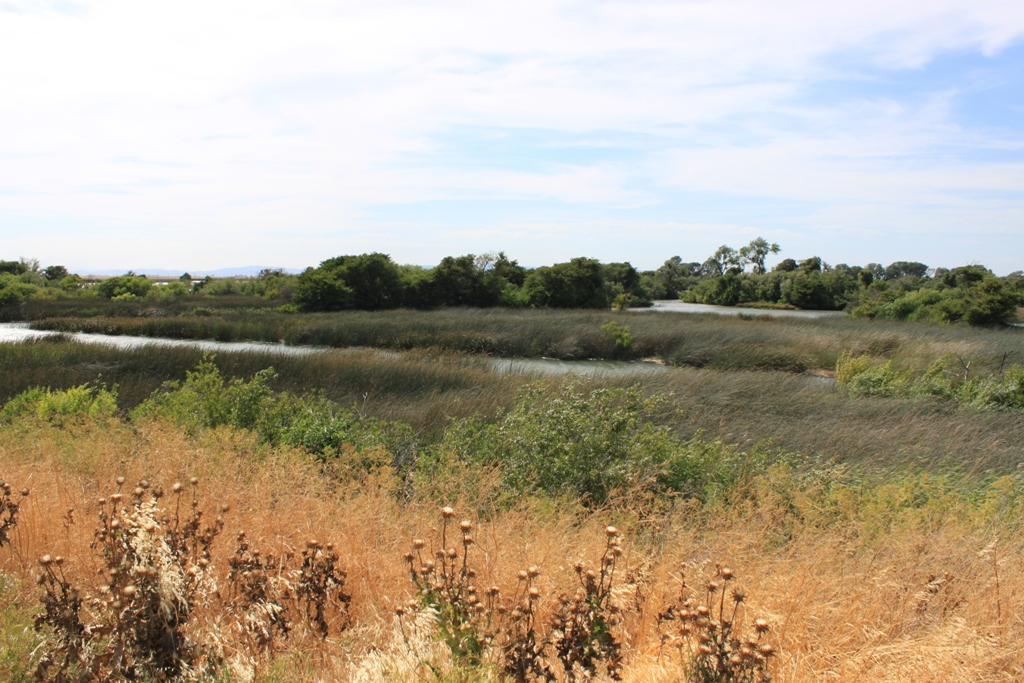 My day ended, as most summer days do when I travel up to Sacramento, with a walk in Discovery Park, which is very close to the hotel I stay at when in town.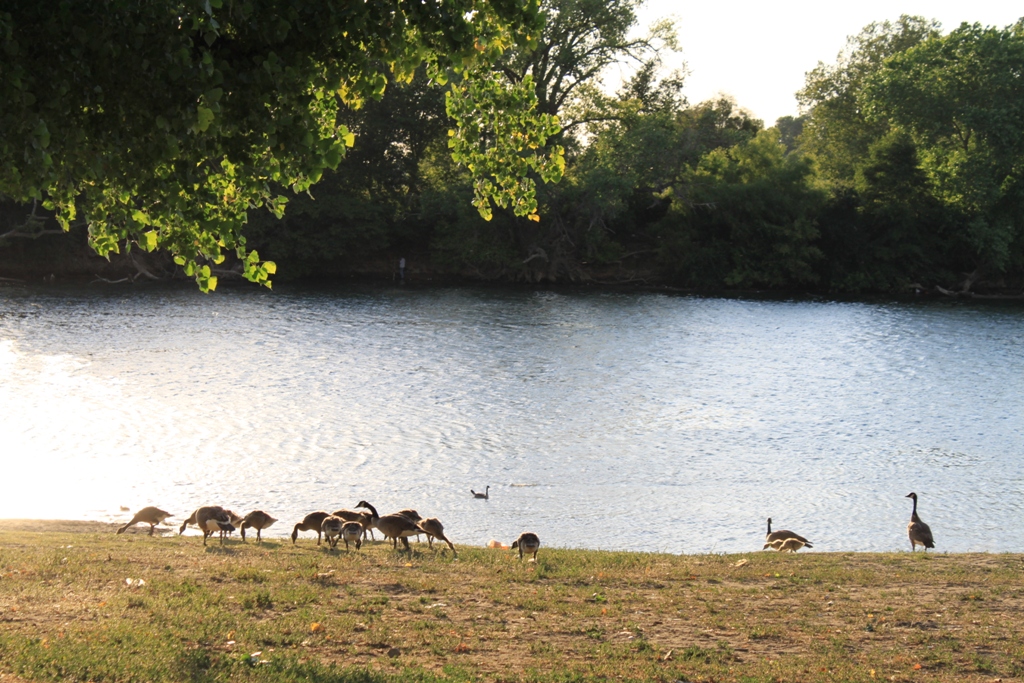 The park is at the confluence of the Sacramento River and the American River.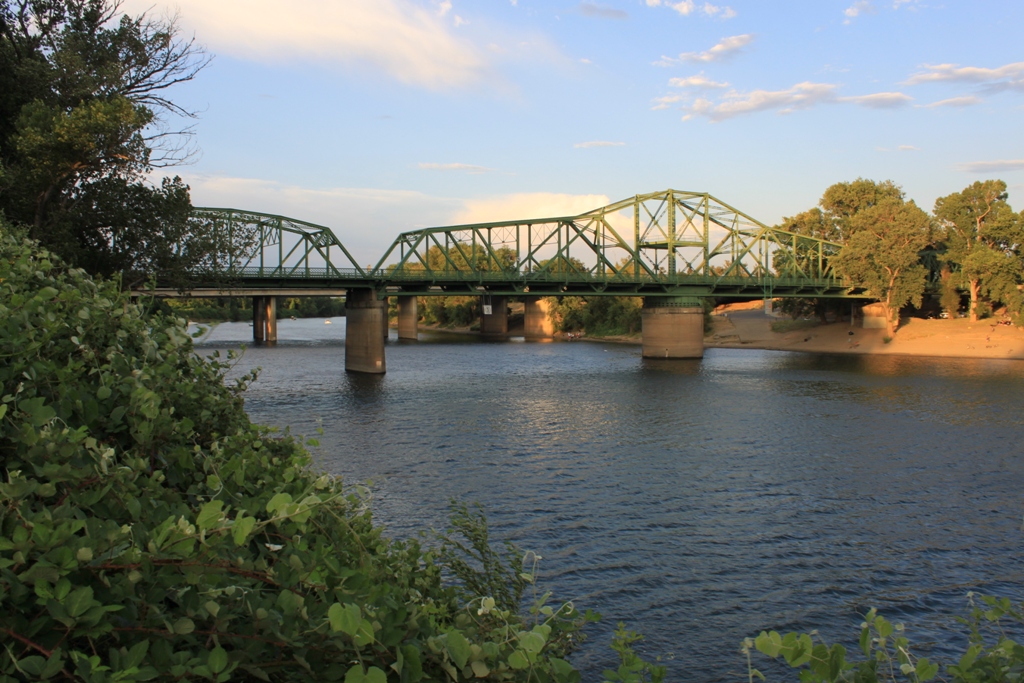 It is close to downtown Sacramento.  Those are the intakes for the City of Sacramento's water system that you see out there in the water.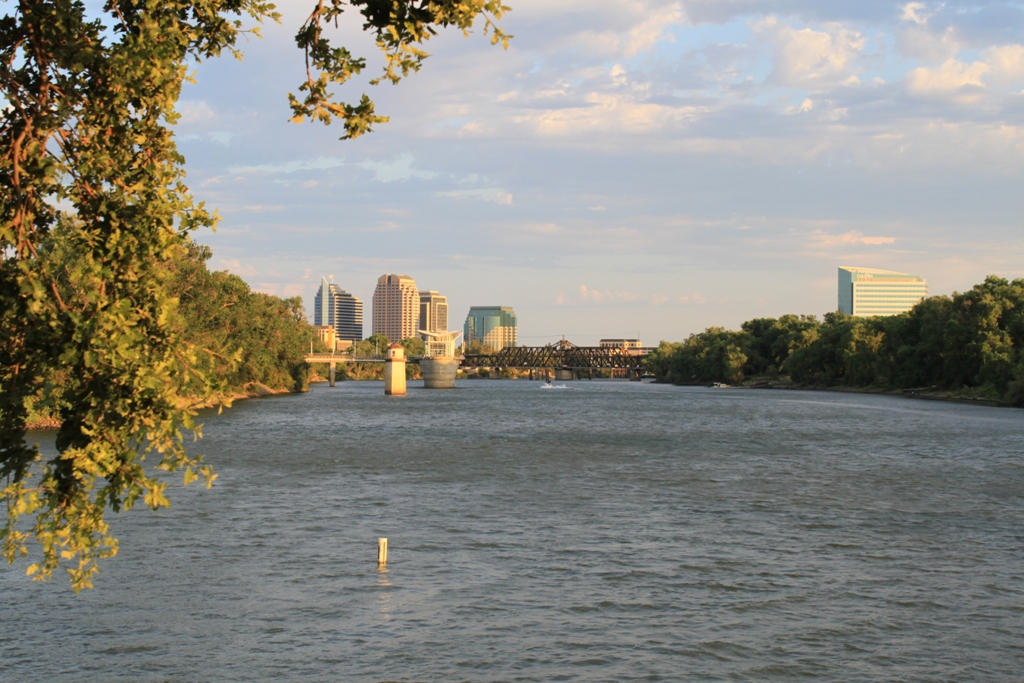 On a warm summer's afternoon, the people of Sacramento area always out, enjoying the rivers …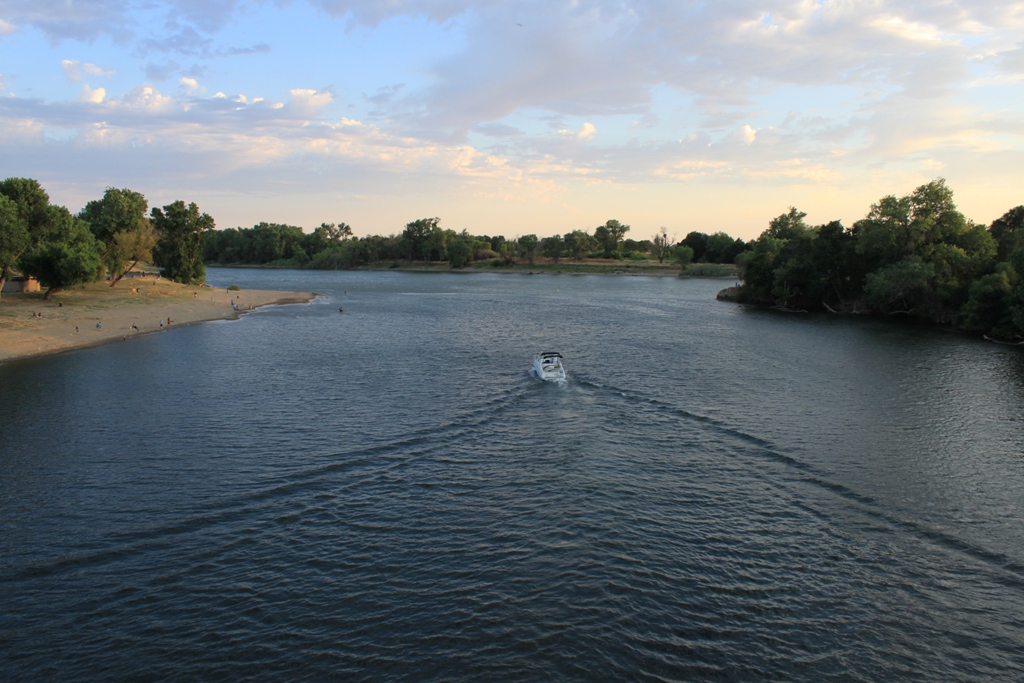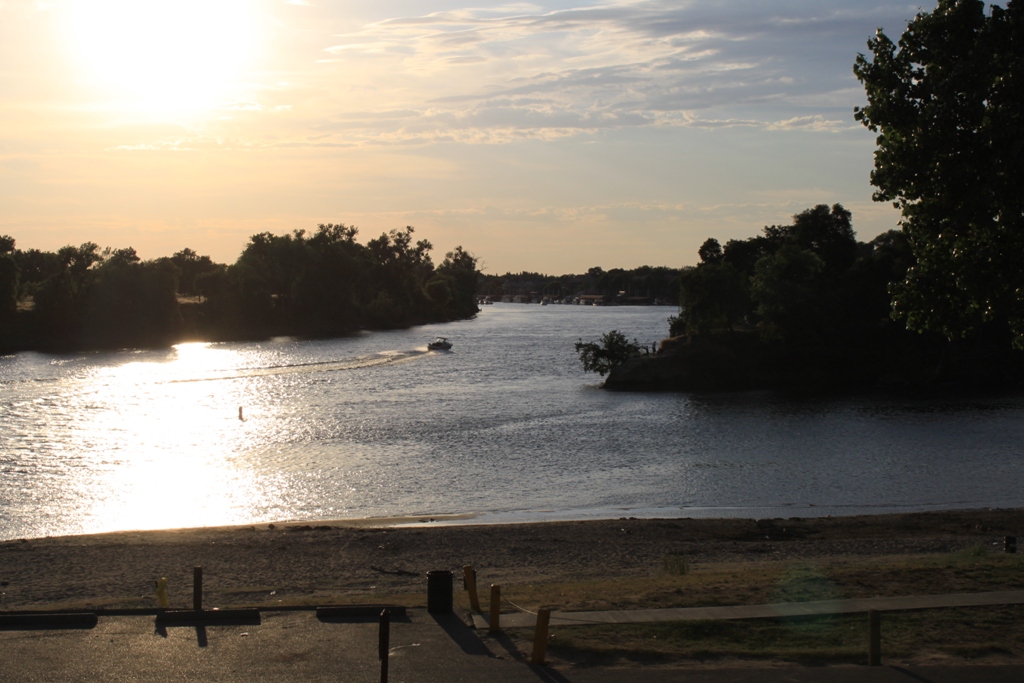 So long from Sacramento and the Bay-Delta!