OK, Michael, your comment has inspired me … I am so far behind on the photoblog, and so busy on the other blog, and so many cool pictures I need to put up.
I've been traveling back and forth between Southern California and Sacramento plenty these last two years.  I usually try and leave early in the morning so I can have some to explore along the way.  So the next couple of posts will be more wanderings, really, than anything specific.
This particular day starts off in the corn fields in the San Joaquin Valley.  It's July, and it's quite warm.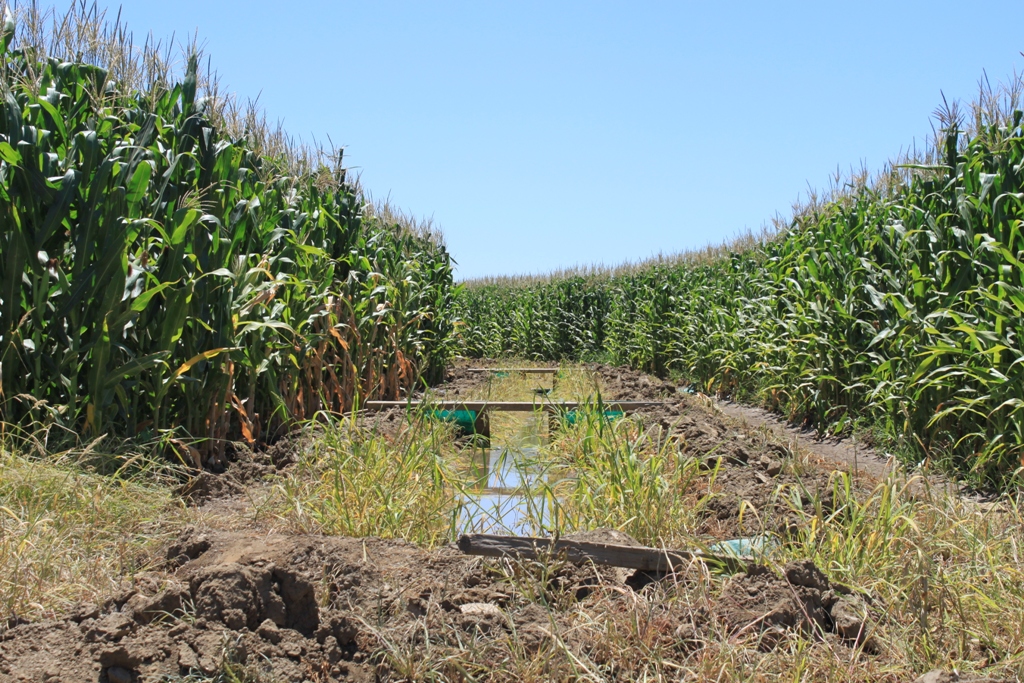 It was likely a Sunday, because I remember I couldn't find any activity in the fields.  You can only have so many pictures of green fields … what you really need is a tractor or sprinklers or harvesting – some form of action.  If you're looking for this in California, it's very hard to find on a Sunday, I'm just saying …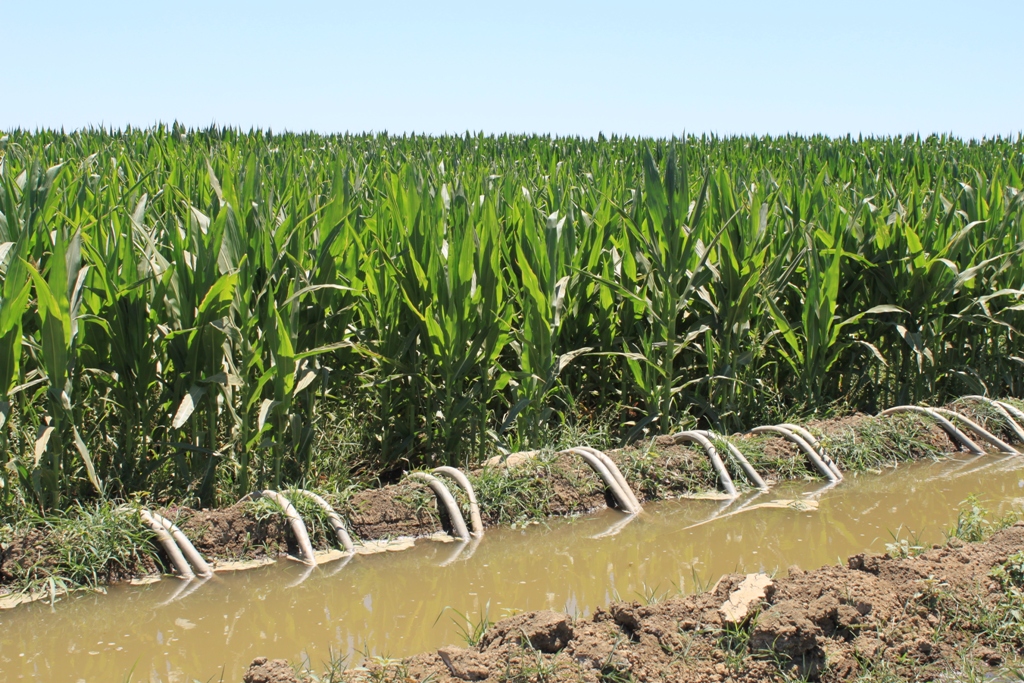 Below was one of my favorite shots of the day.  I think this is around Patterson.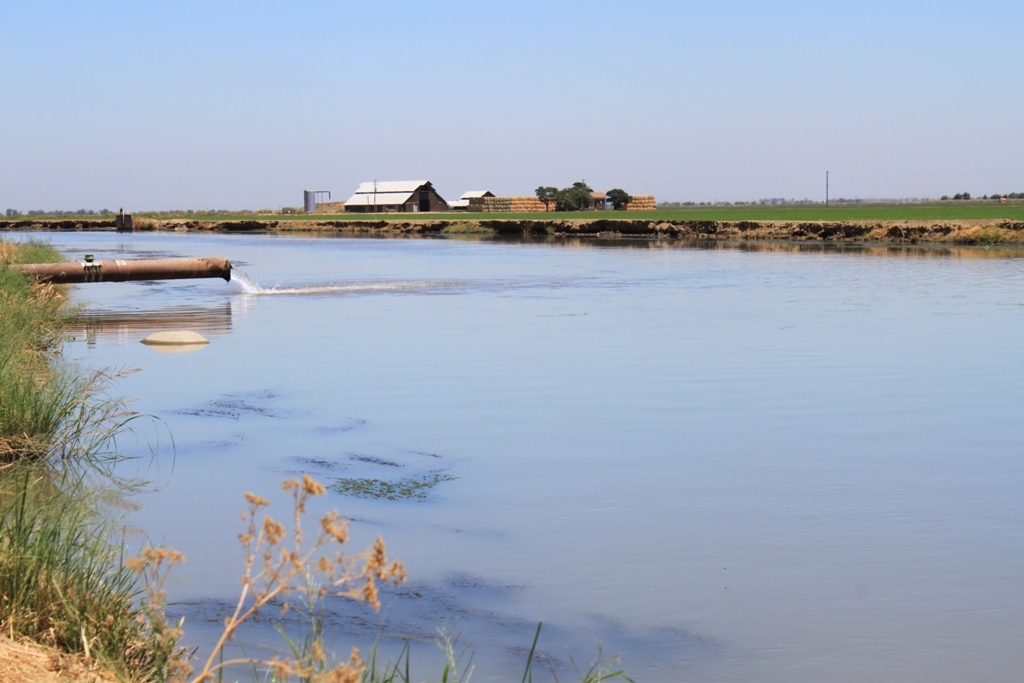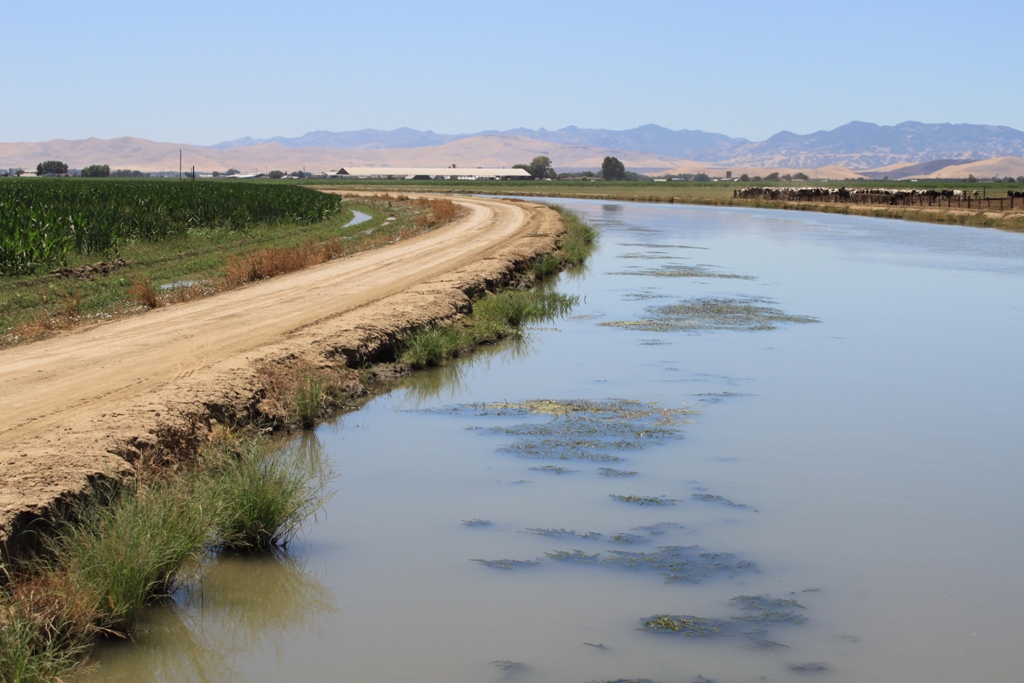 Some more random Central Valley shots …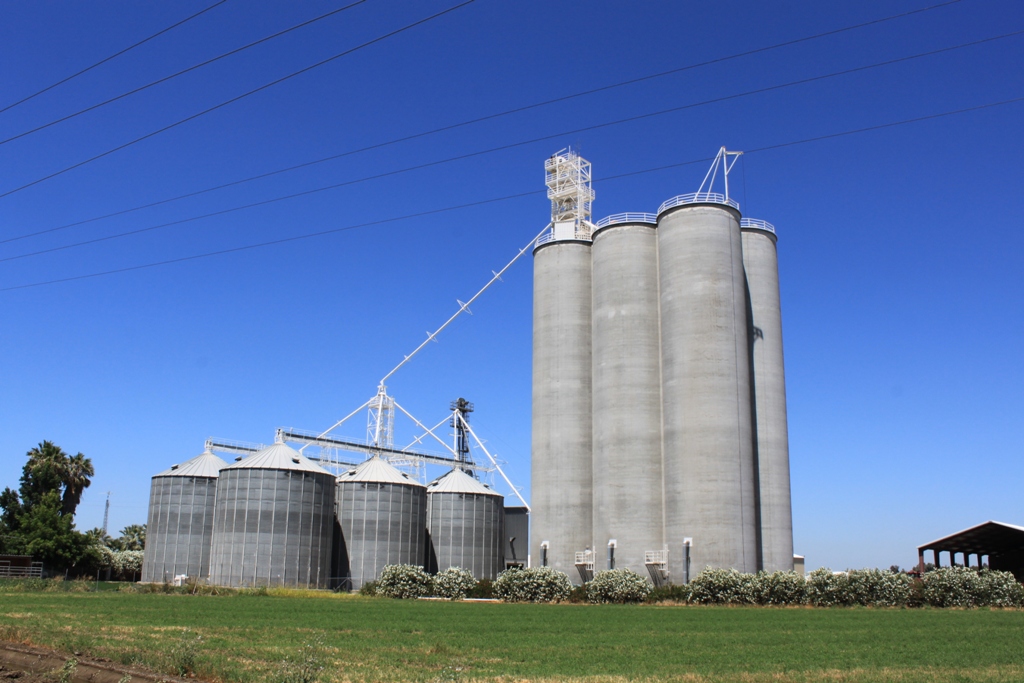 Whenever I head out, I like to give myself some sort of a goal, and today's goal was to find the San Joaquin River.
Now, finding a river, especially in the Central Valley, can be a little challenging, especially rivers are dry in many stretches.  The San Joaquin River is supposed to be being restored, though, so I figure that increases my chances.
I did find it – although this portion is definitely below the dried up portion, which is further upstream.  (Yes, I did say upstream.  I know some of you are probably wondering how that could be.  Well, this is California, and we have the ability to move a drop of water from the Oregon border to San Diego, so let me just tell you that here in California, anything is possible.  Rivers go … rivers come … rivers flow backwards … you name it.  It all happens here.)
Note in the picture below, two irrigation diversions, and also note at the bottom right hand portion of the river, the agricultural drainage return as evidenced by the muddy water.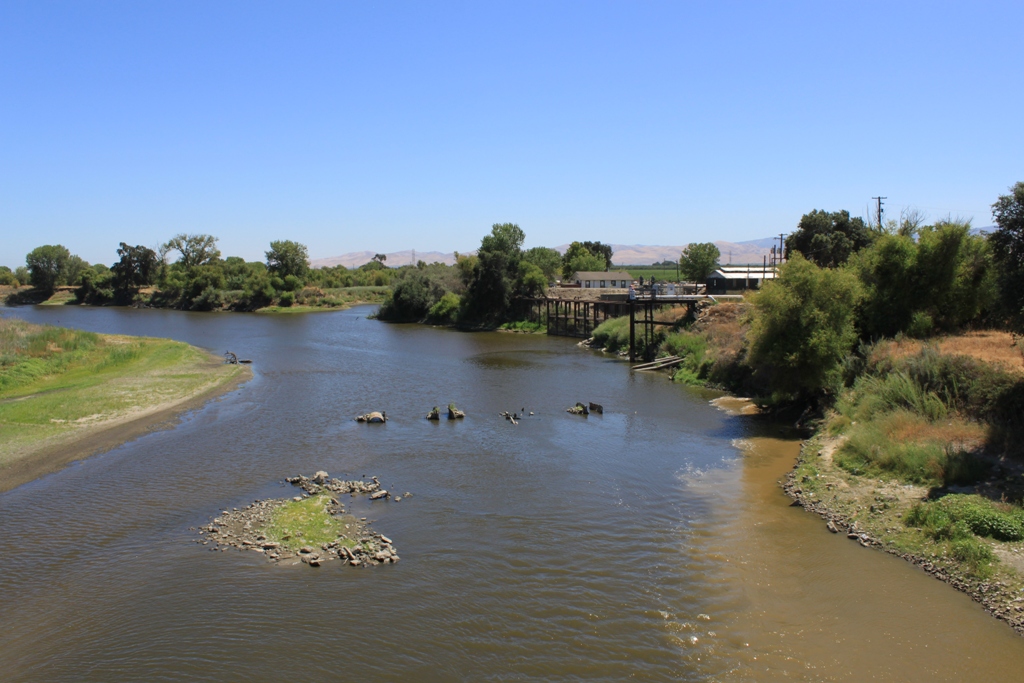 The view from the other side of the bridge …  notice how the ag drainage (now on the left of the picture) is diluted a bit, and happens to be right where the family is fishing and wading …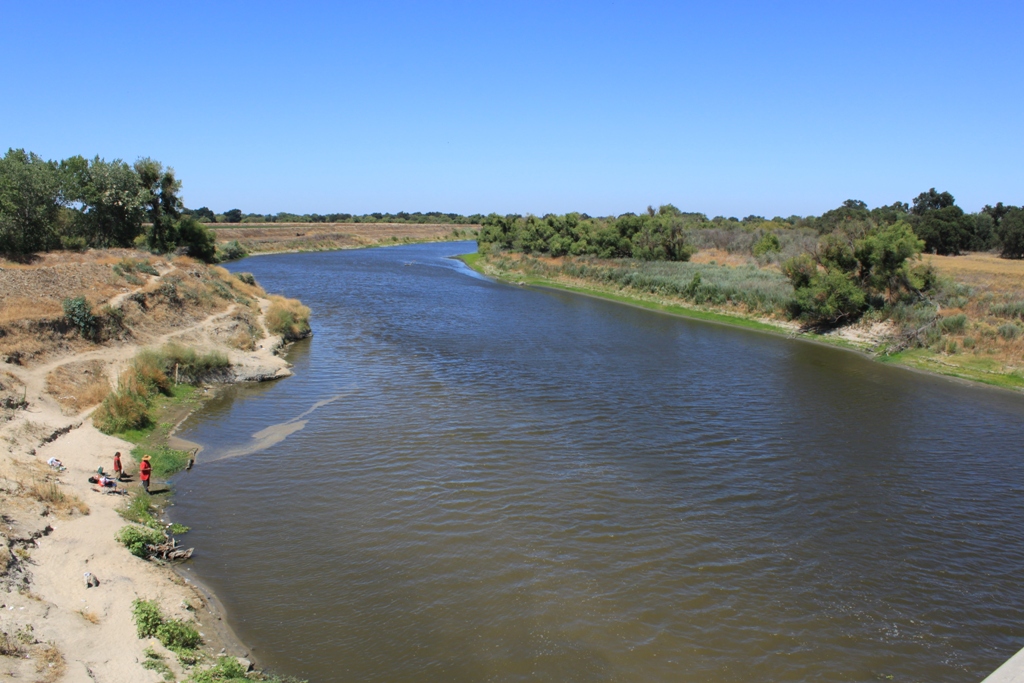 OK, so I'm bored, nothing going on in the fields, so I'll head over to the Delta …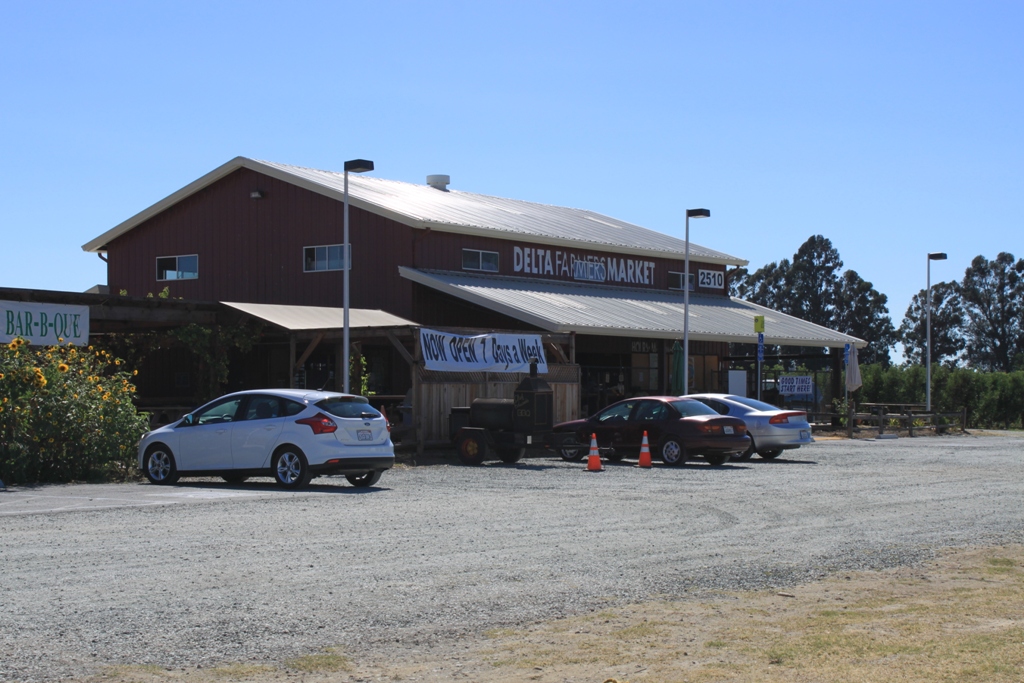 Driving in to the Delta, I end up over by Rio Vista and the Delta Farmers Market.  This is a great little place – I always stop here when I am passing through if they are open.  Lots of good stuff here …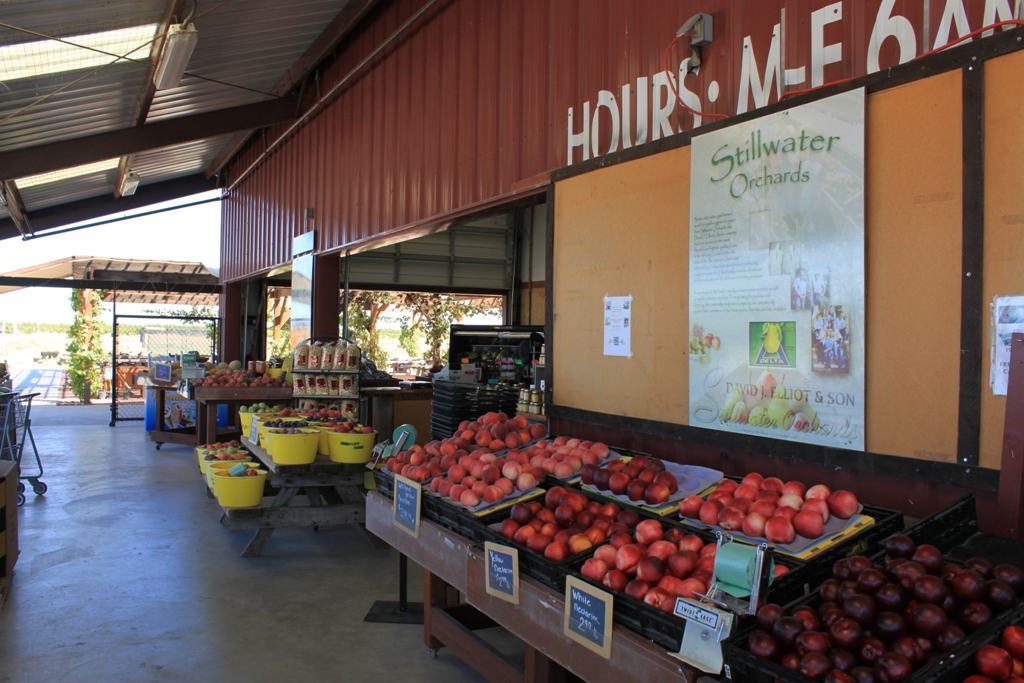 They also have this neat old historic water tank that they moved from an old facility across the river over to here …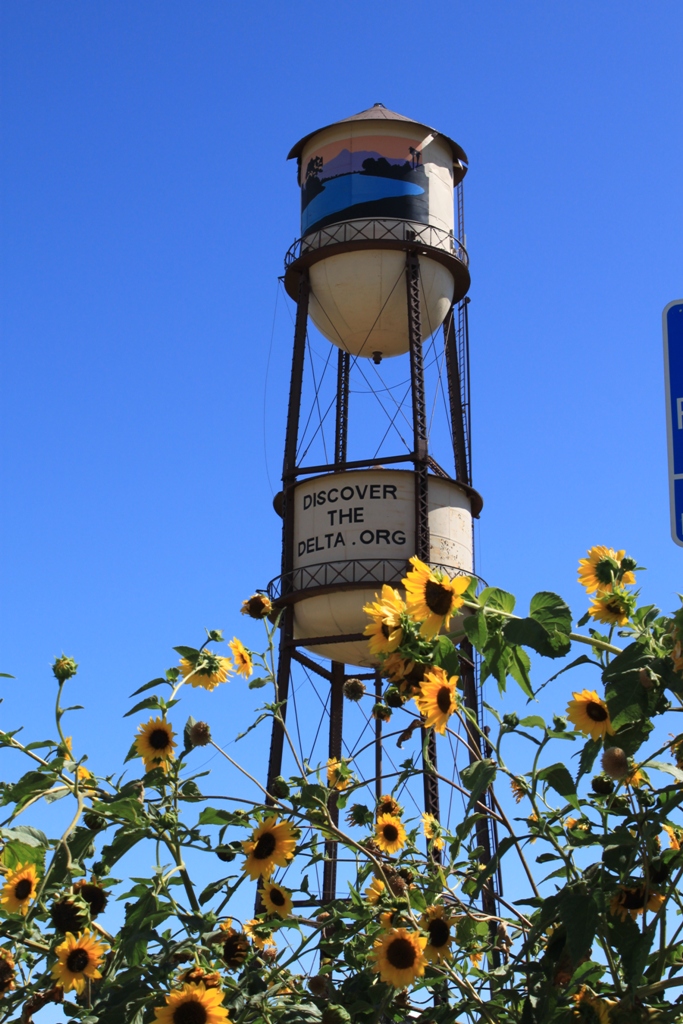 I head across the bridge to Rio Vista …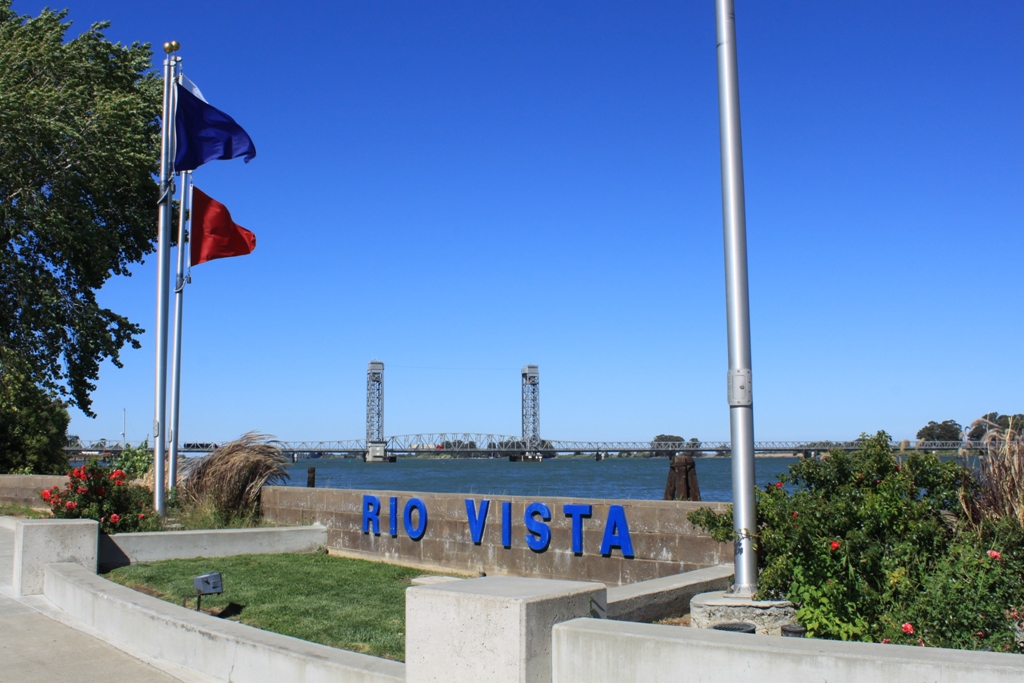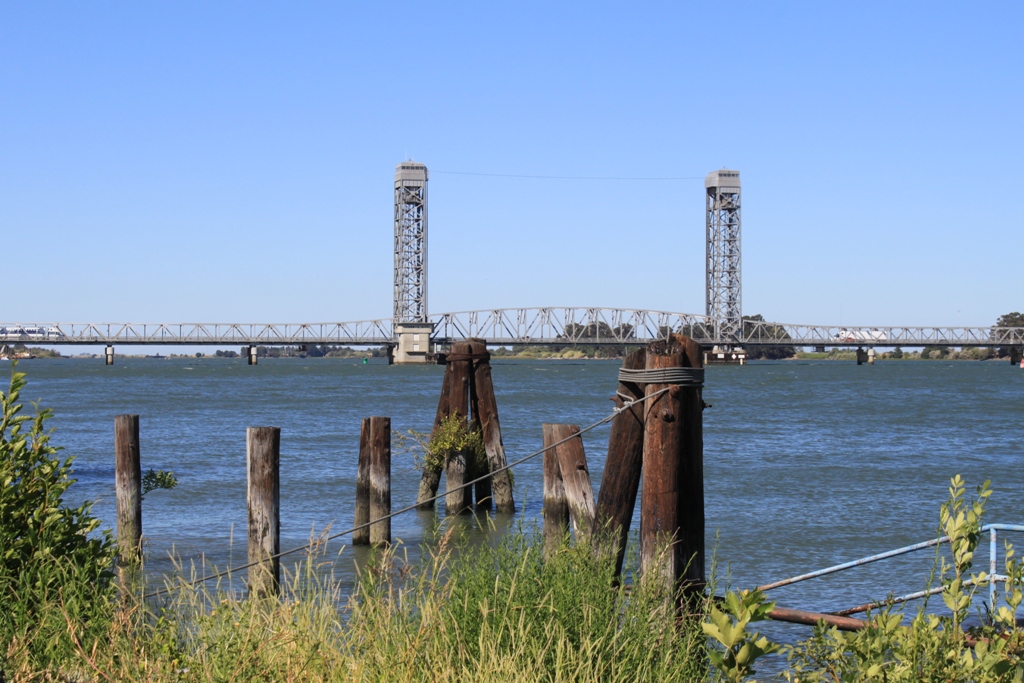 and head up north to Sacramento …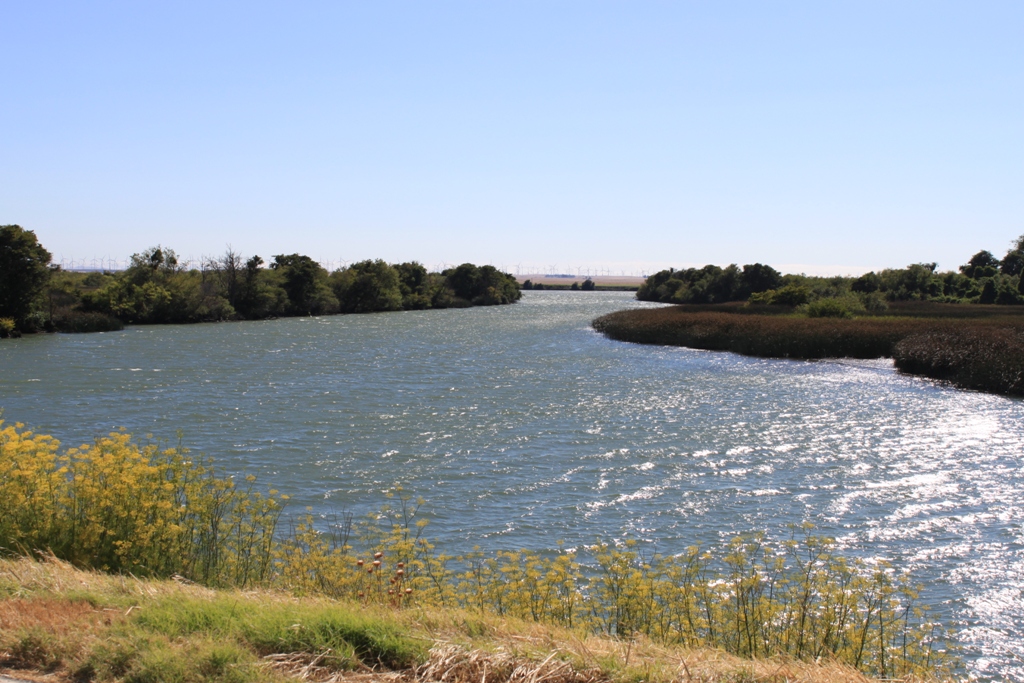 I pass Liberty Island along the way – this used to be an island, but the levee broke and it is habitat now.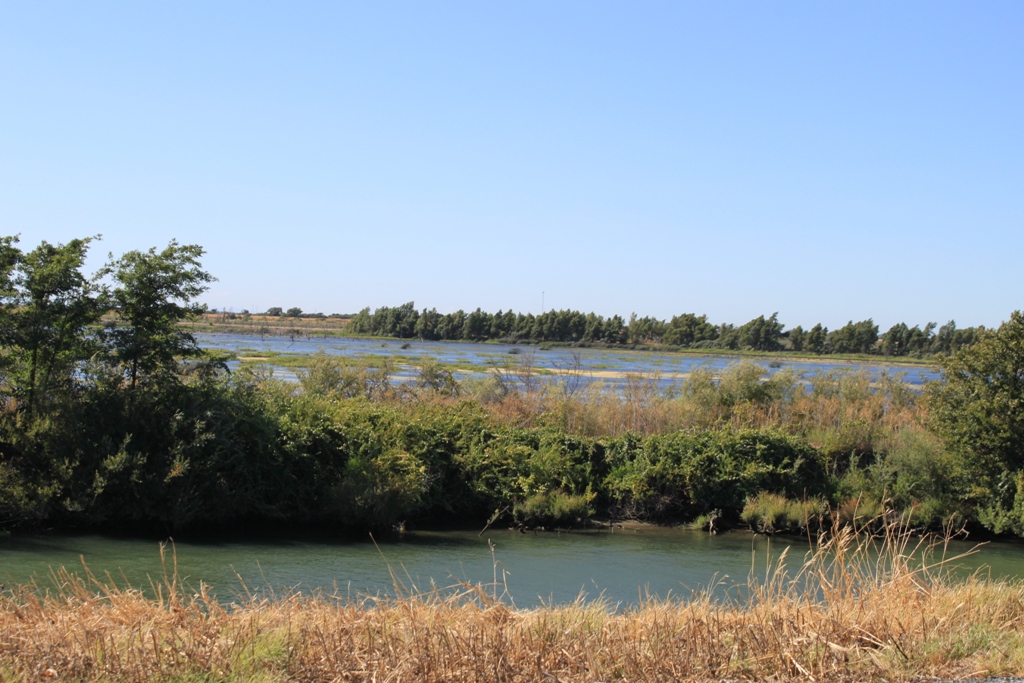 I am not sure what kind of old mill this is …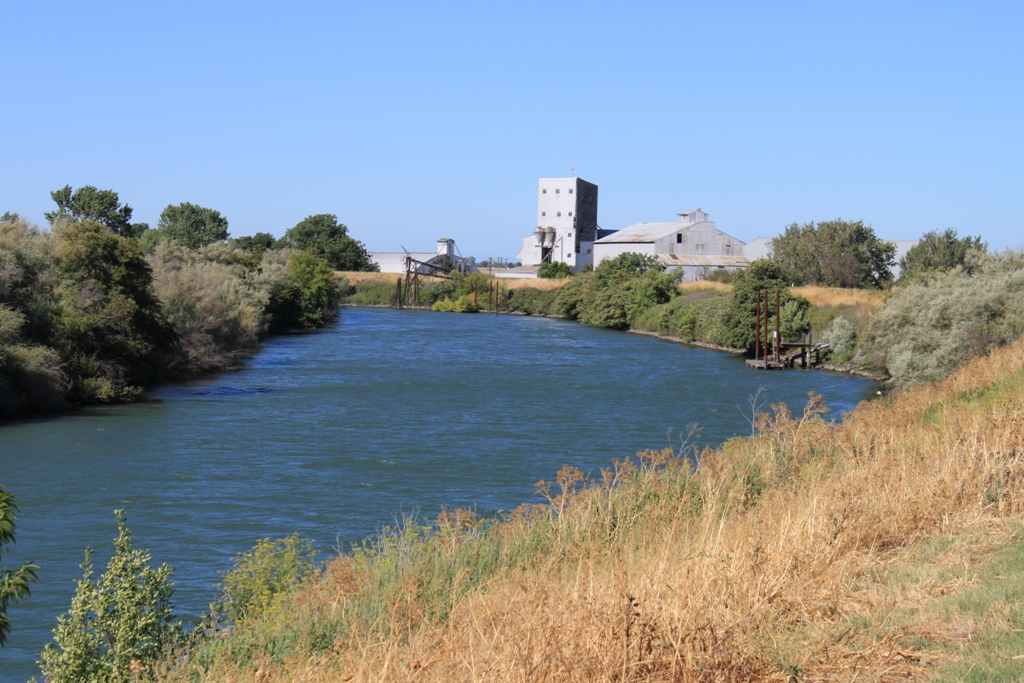 The sun is setting and I'm eager to settle into my hotel room, so I head towards Sacramento, but couldn't resist taking a picture of this truly gnarly piece of farm equipment …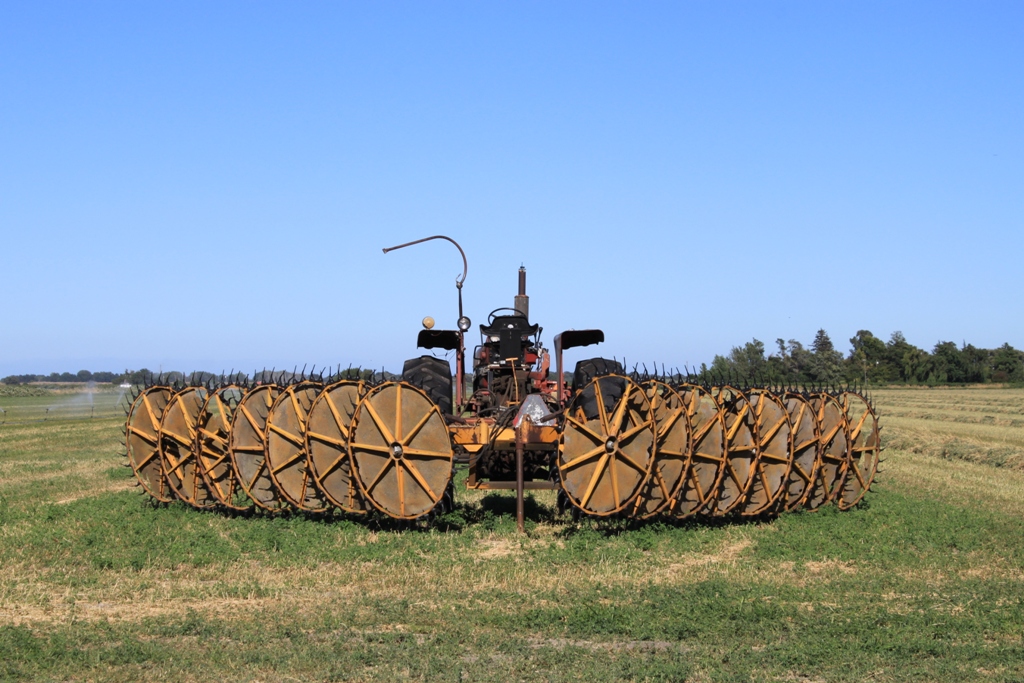 So long from the Delta …  more to come … !