(Note: Although California is currently in an extreme drought, these are not pictures of drought conditions.  These pictures are from a trip I took prior to the onset of the drought.).
I am in Sacramento these days, and my schedule is often action-packed. Since I have already photographed most of the nearby area by hotel – Discovery Park, the Sacramento River intake, and Old Sacramento – I have banned myself from taking any more of those, so it takes a fair chunk of free time and a plan to get a chance to take the camera out.
And so it came to pass last November when I had a free morning, so I went out to the American River in Sacramento in the Sunrise/Fair Oaks Bluff Area.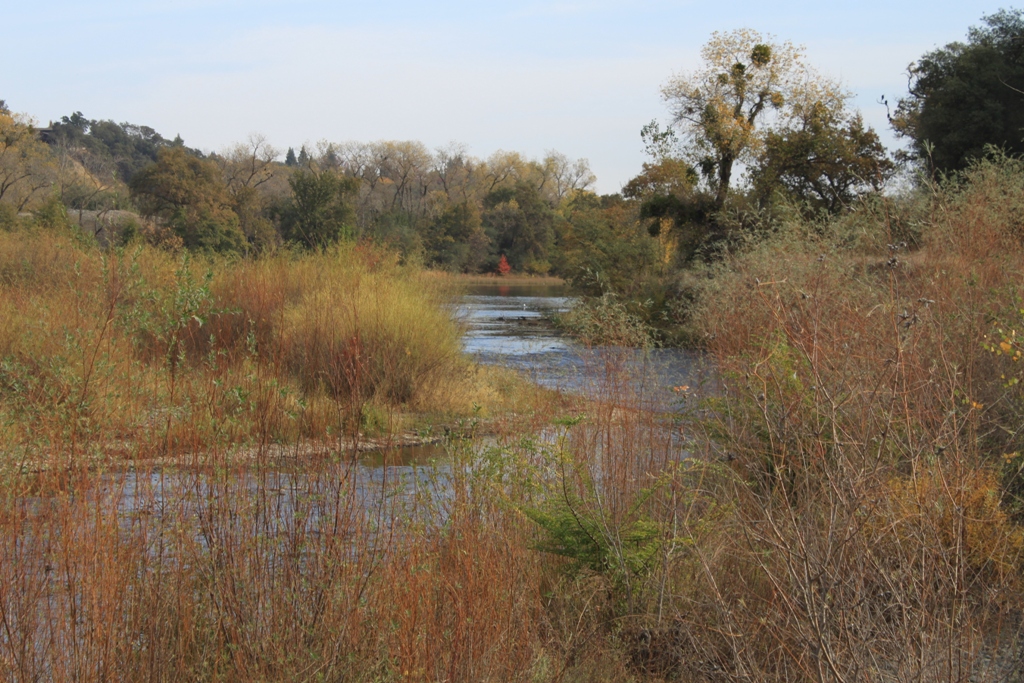 This really wonderful thing about Sacramento and the American River is that there isn't development up to the river's edge.  You can't say that for the Sacramento River, however.  Along the American River, there's a bike path and enough space that you don't necessarily feel like you're in the middle of a city.  It's very nice.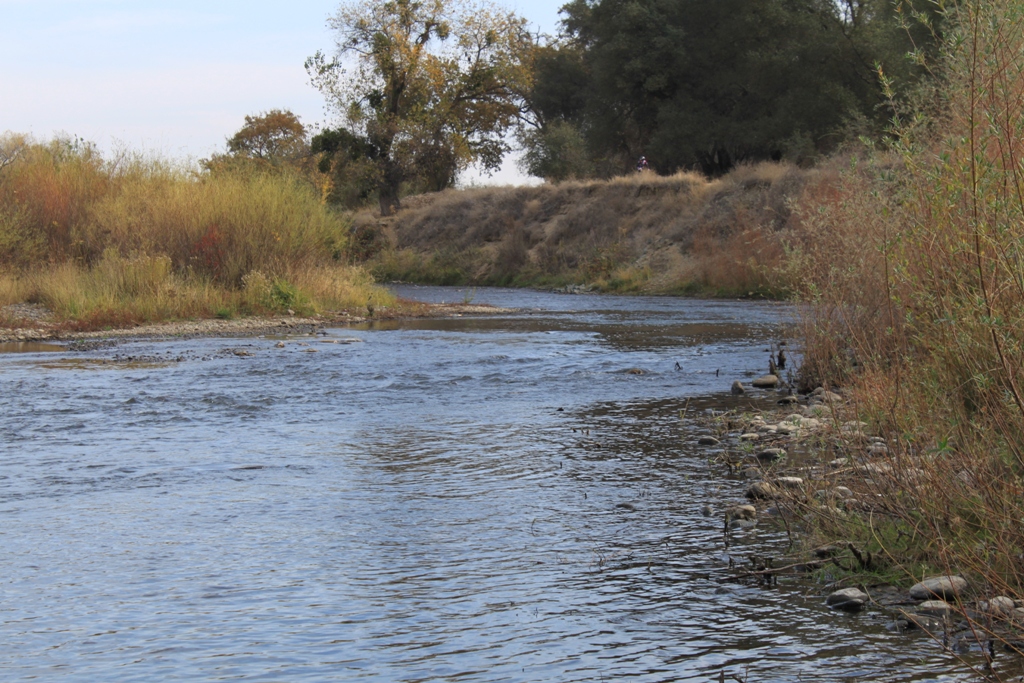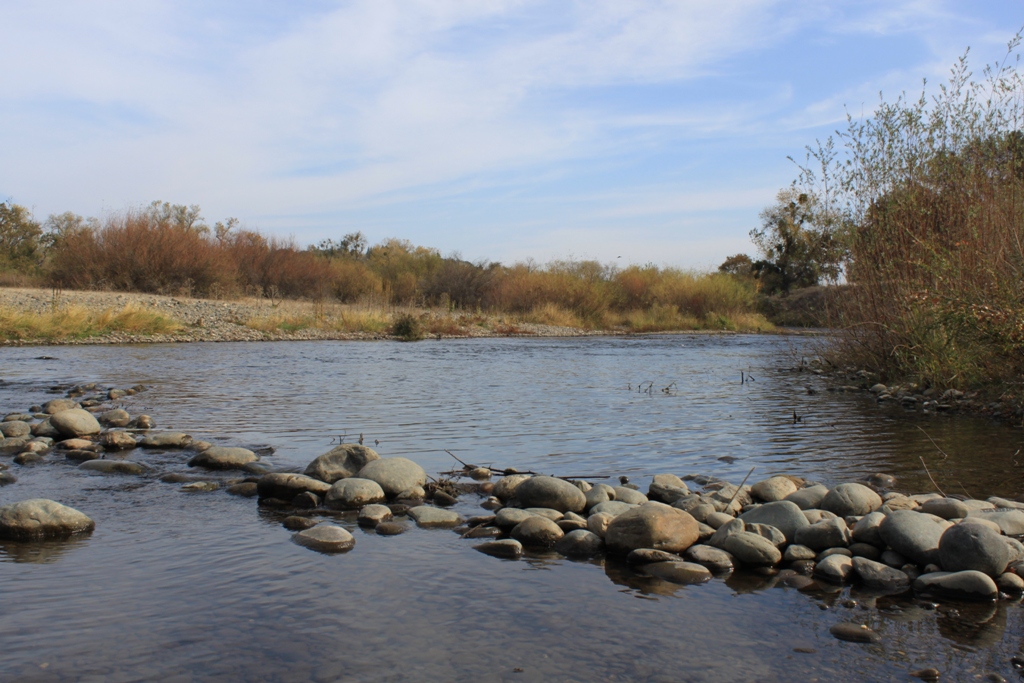 It is November, and the salmon are spawning.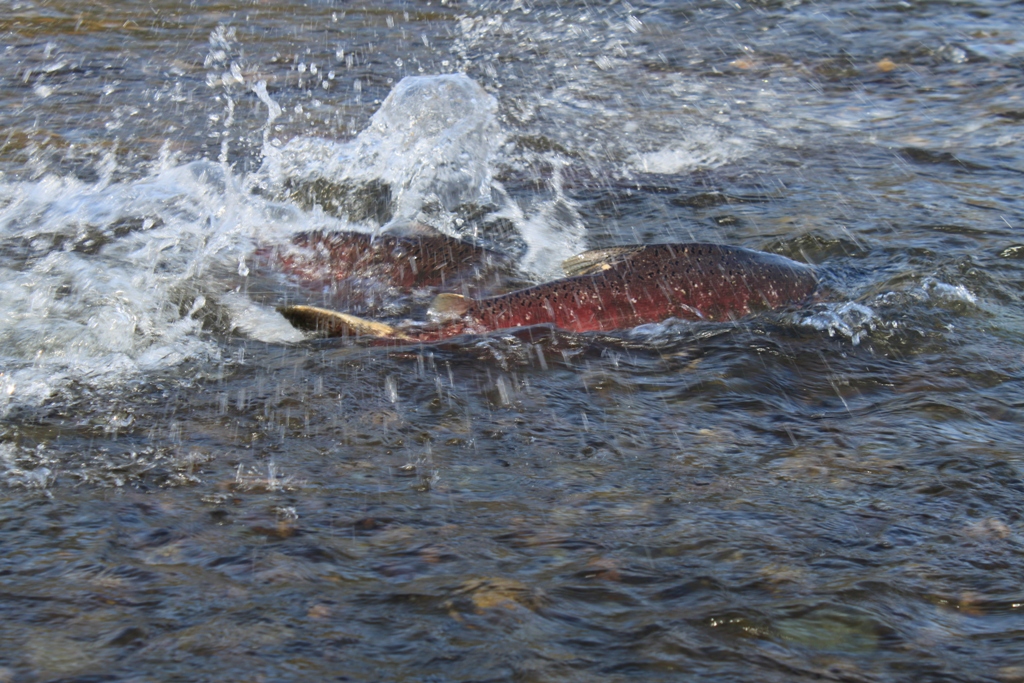 And some are done …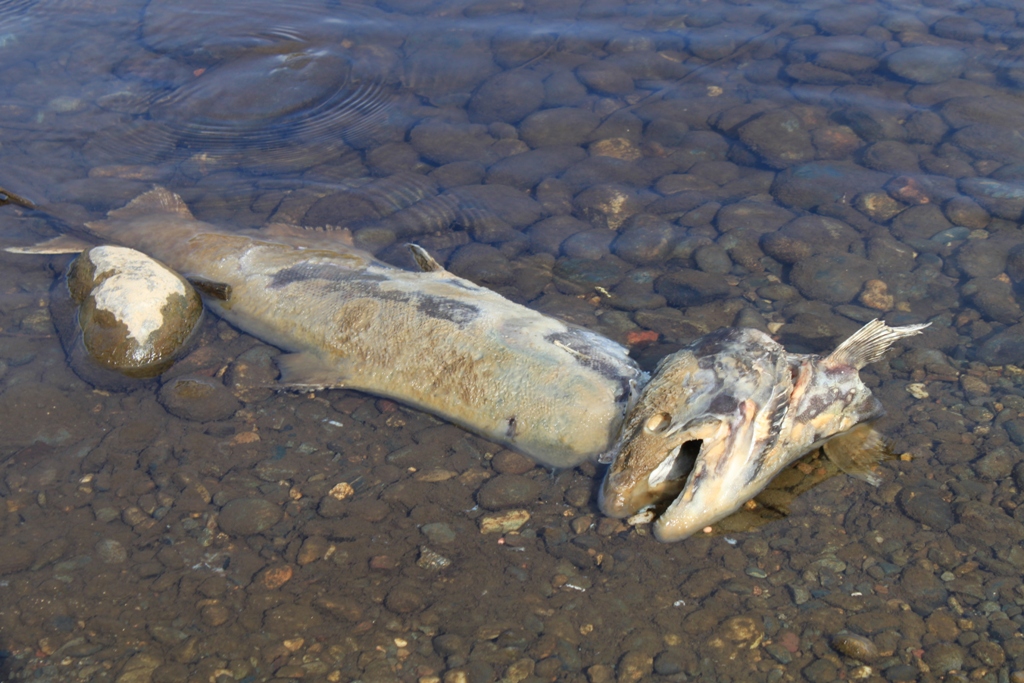 That's why all those seagulls are here, I imagine …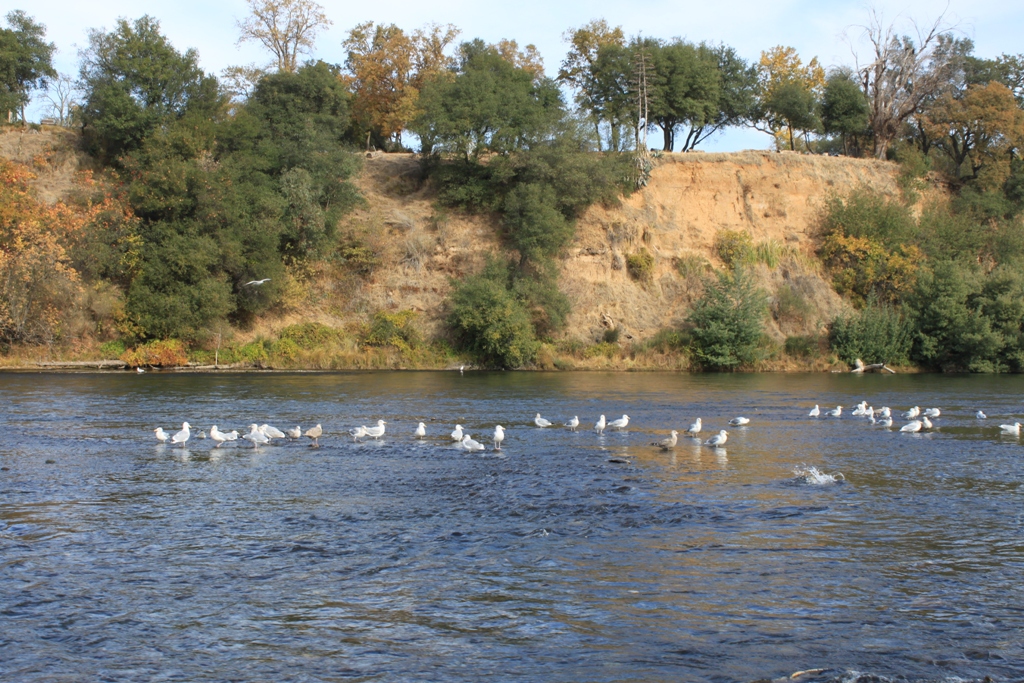 There is a bridge that crosses to the other side of the river …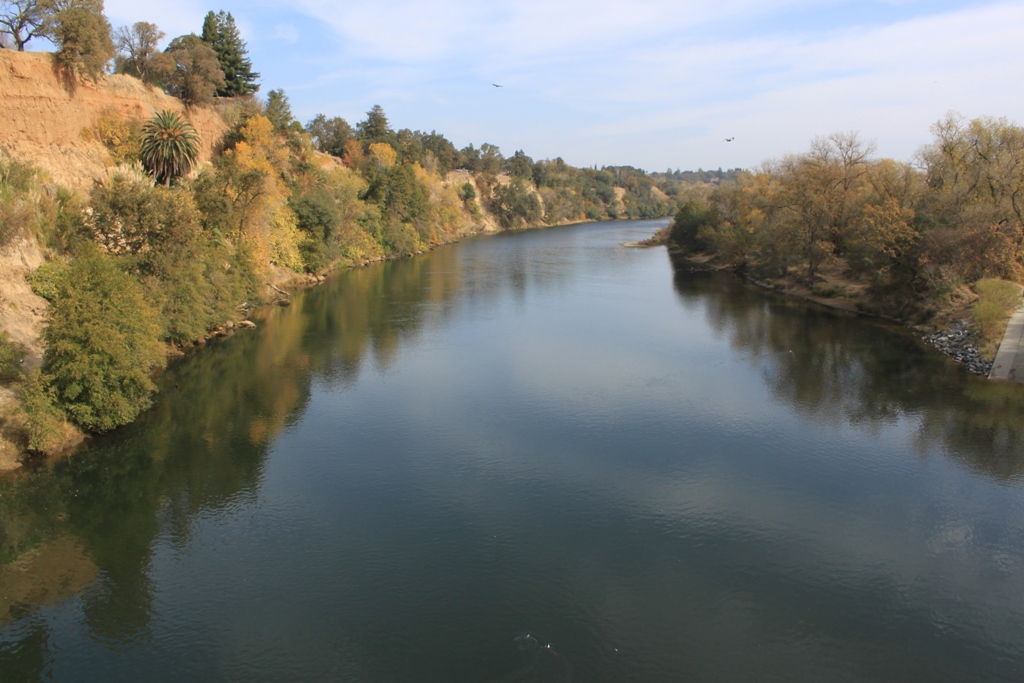 On the other side is a bluff that rises very high, with trees hovering on the edge, their roots exposed …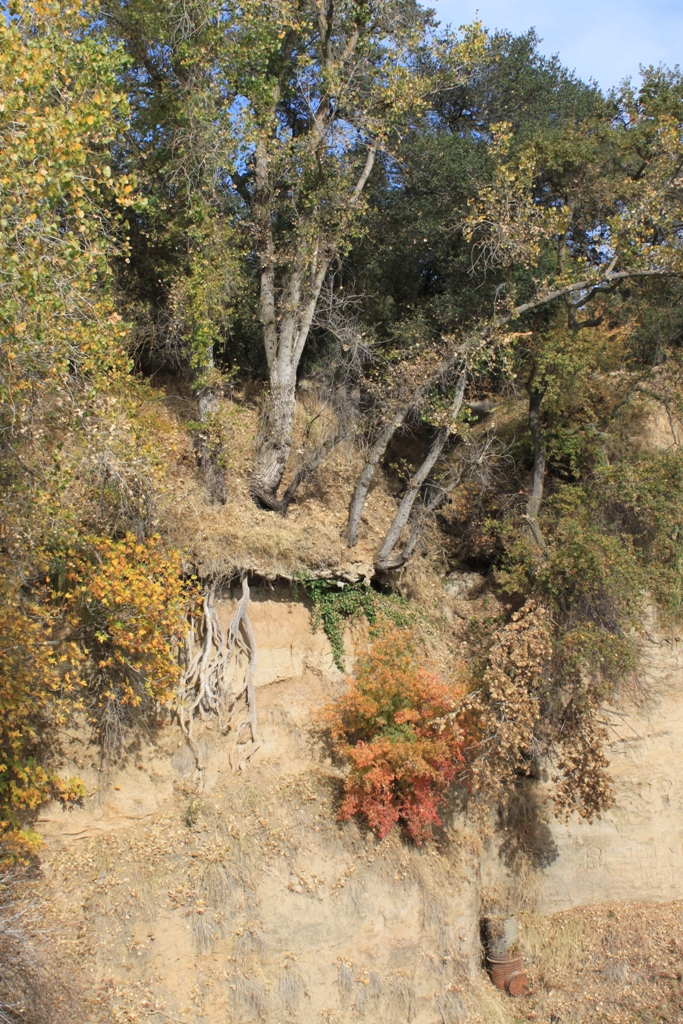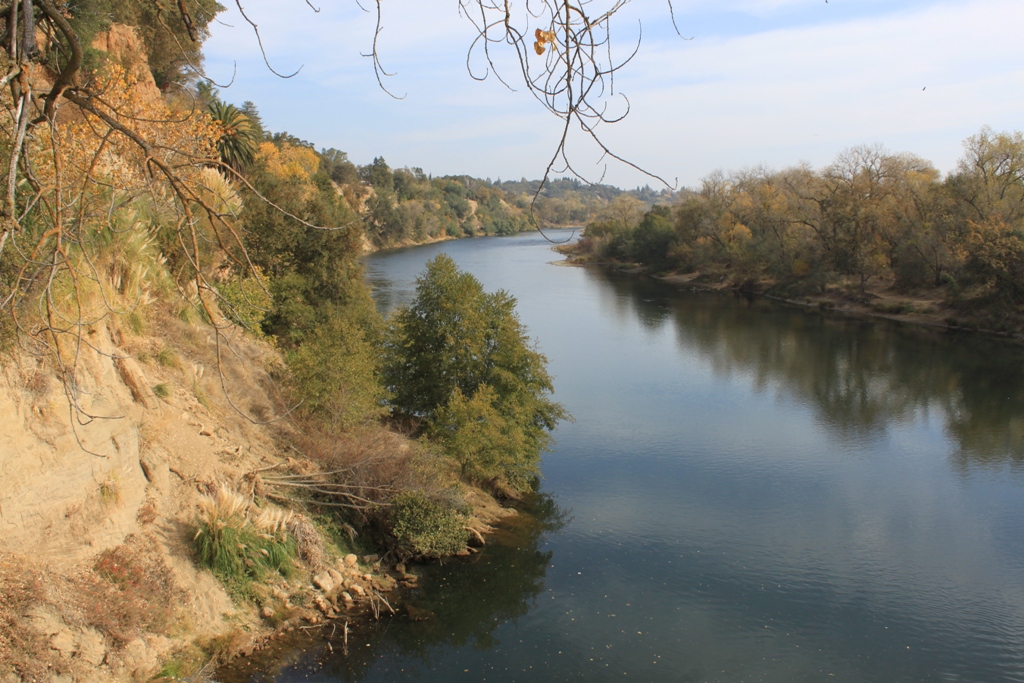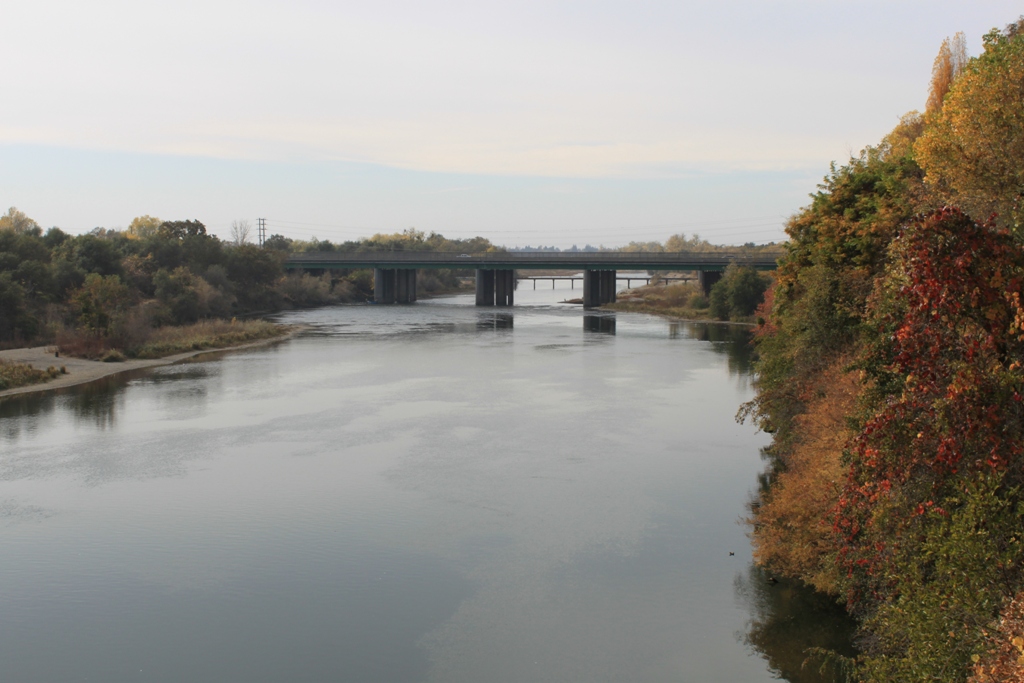 This is one of the highest points in Sacramento, giving you a view hard to find here, because it's usually so flat.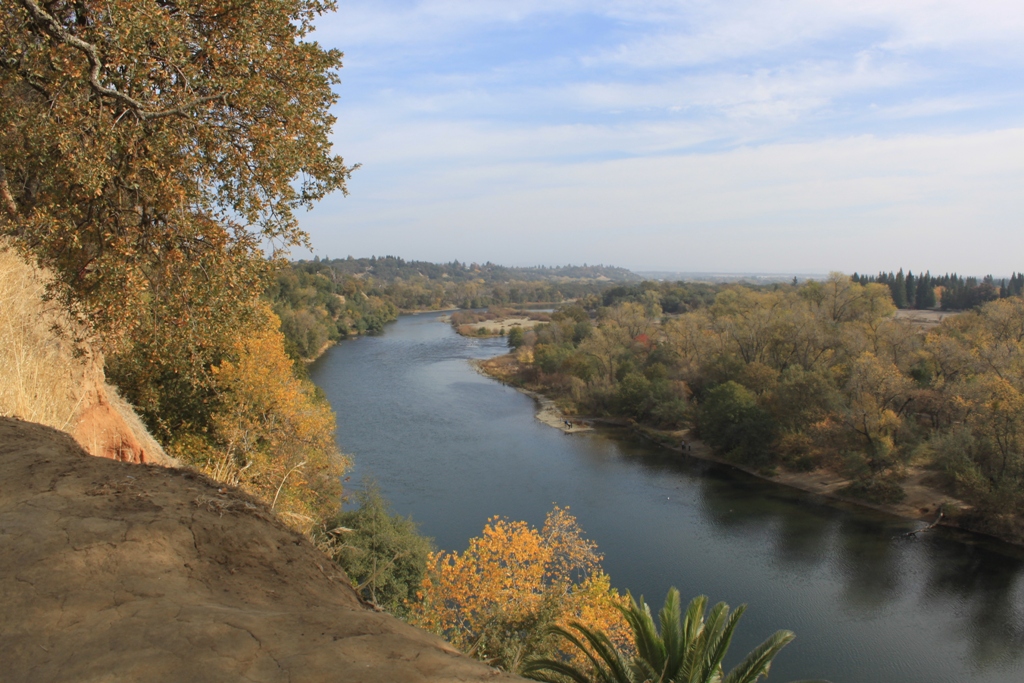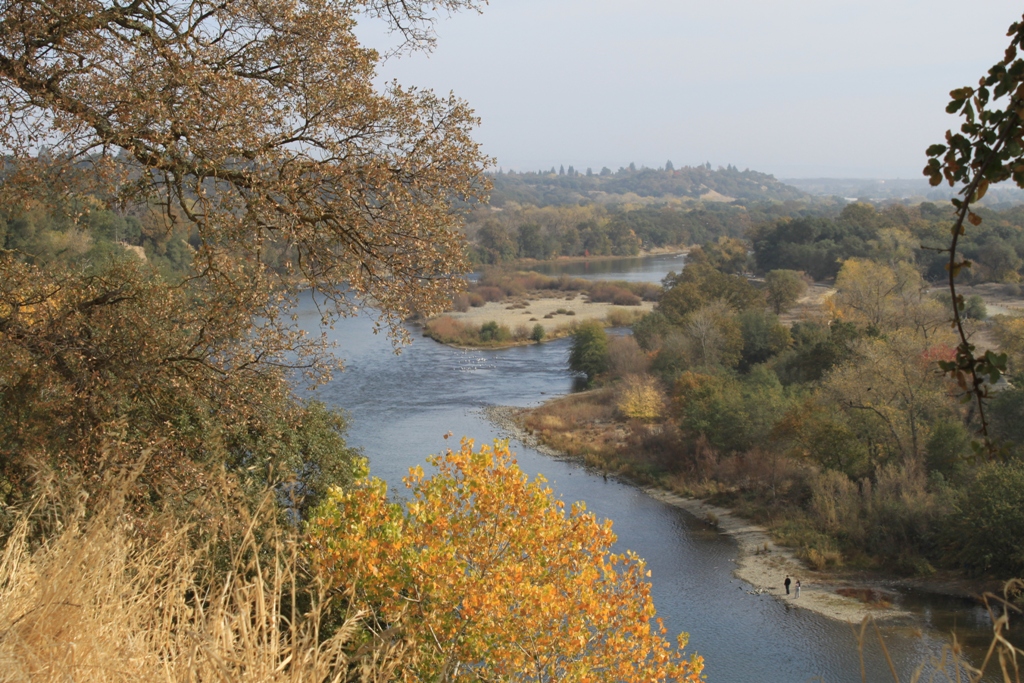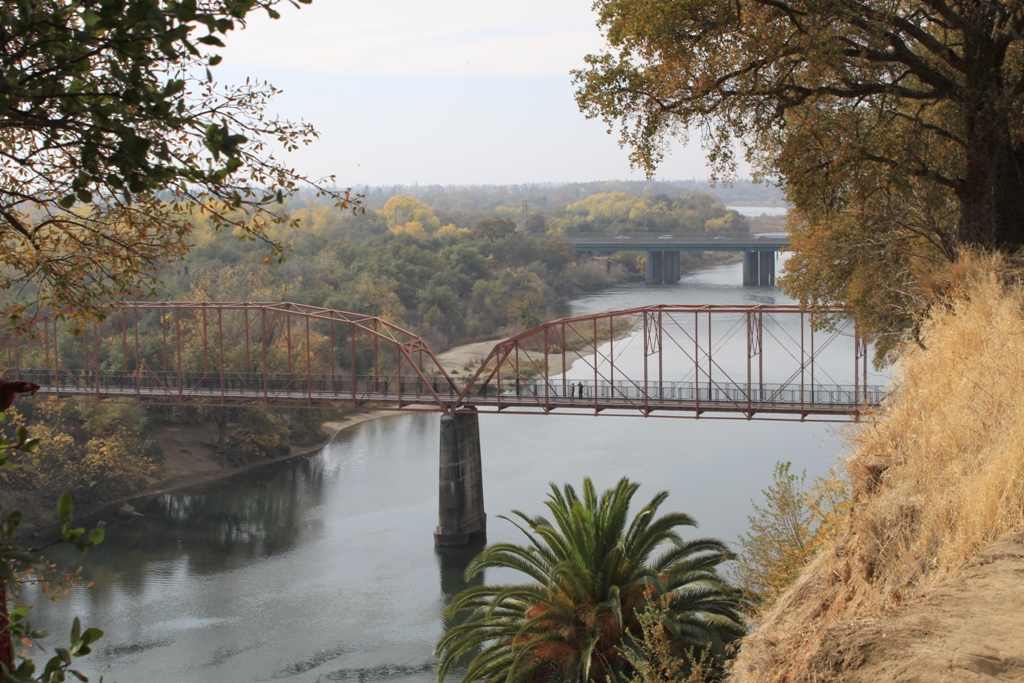 It's also very steep here.  It makes me weak in the knees to look over the edge of the bluff.  I can't imagine how they ever managed to paint this tree …