With the 100th anniversary of the Los Angeles Aqueduct being celebrated this week, the LA DWP gave a rare opportunity to step behind the gates and see the Cascades Facility, located close to the interchange of the I-5 and SR-14 freeways.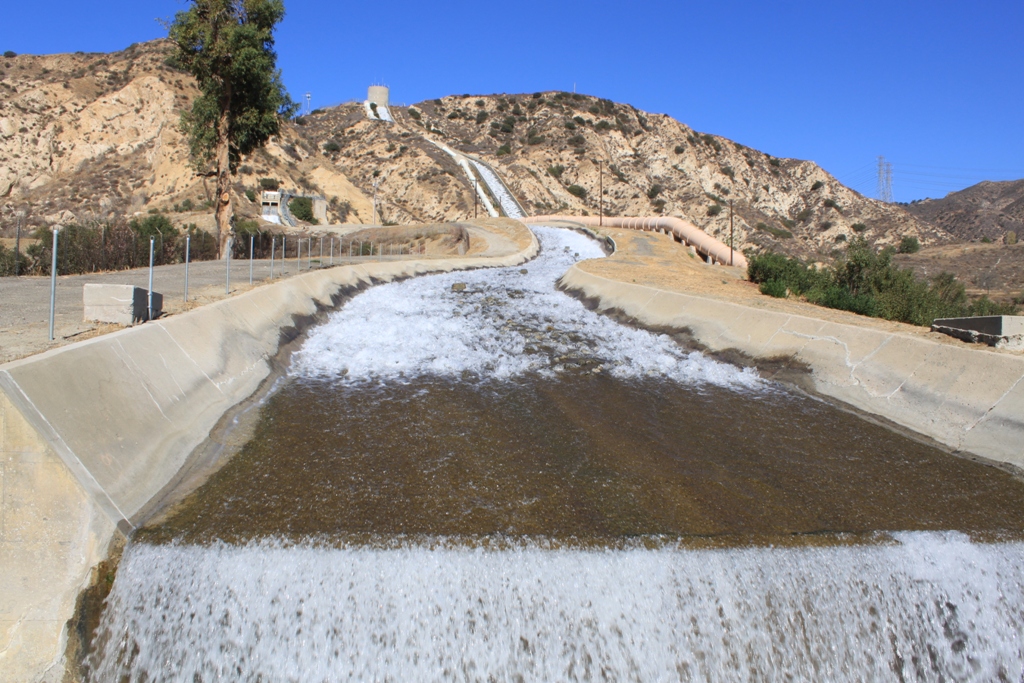 Of course, I couldn't resist.  They didn't allow a lot of freedom to move about the facility – we were pretty much confined to a small area at the base of the aqueduct – no climbing up the hill.  🙁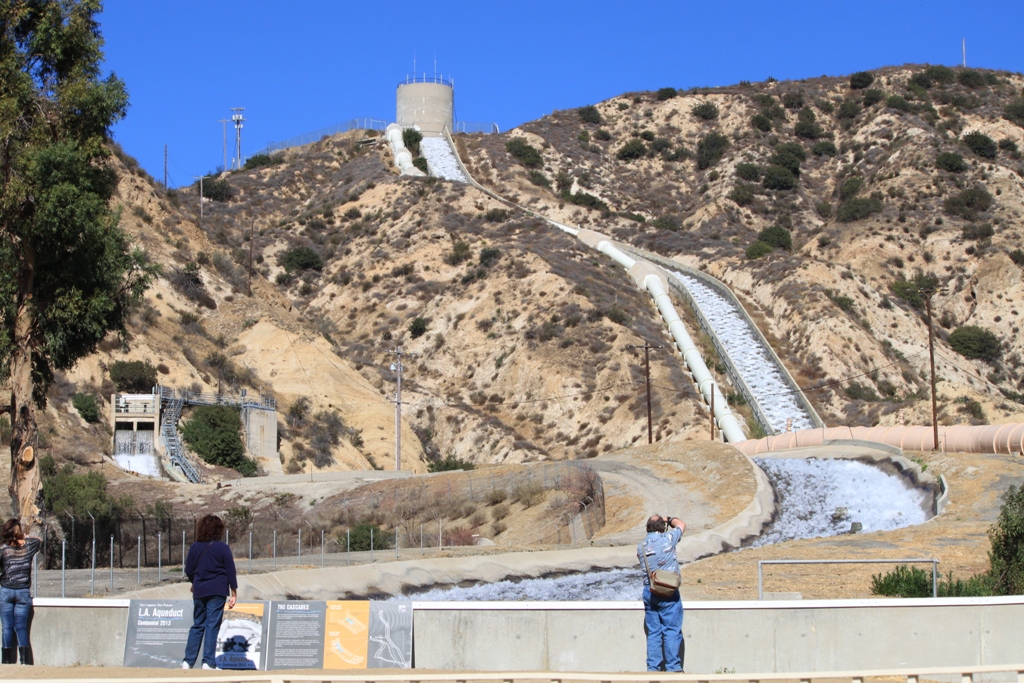 However, it was fun to be able to even get this close to it.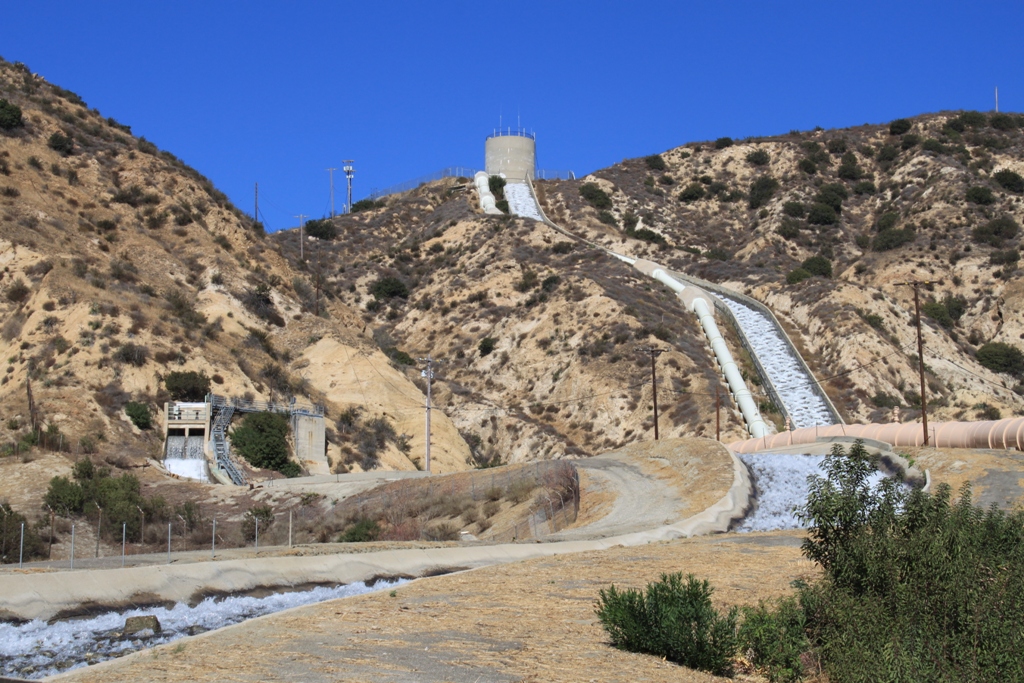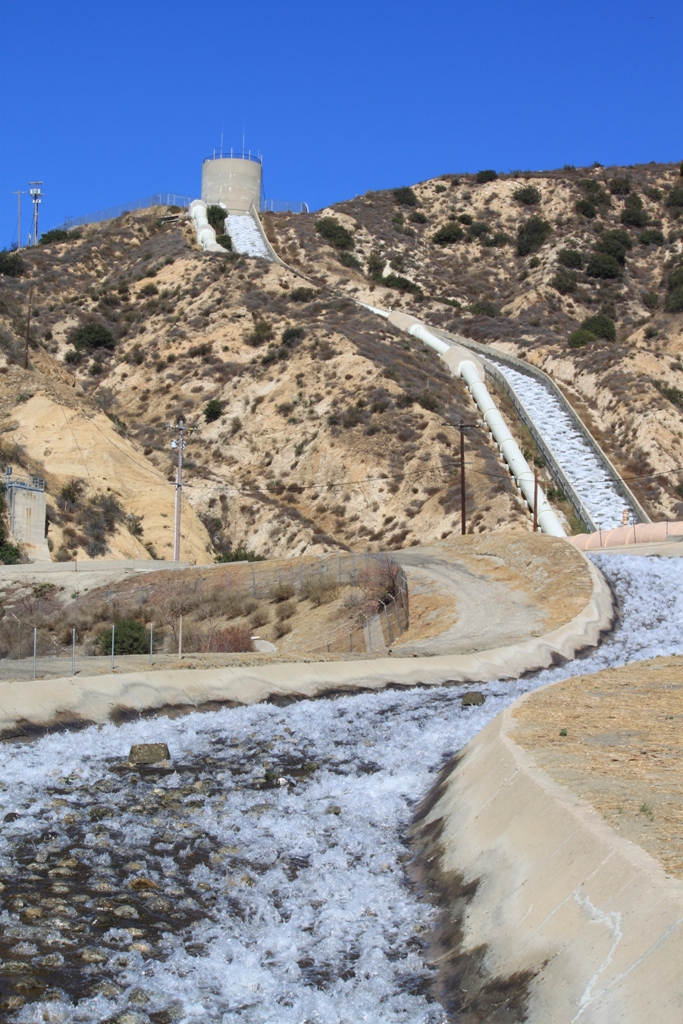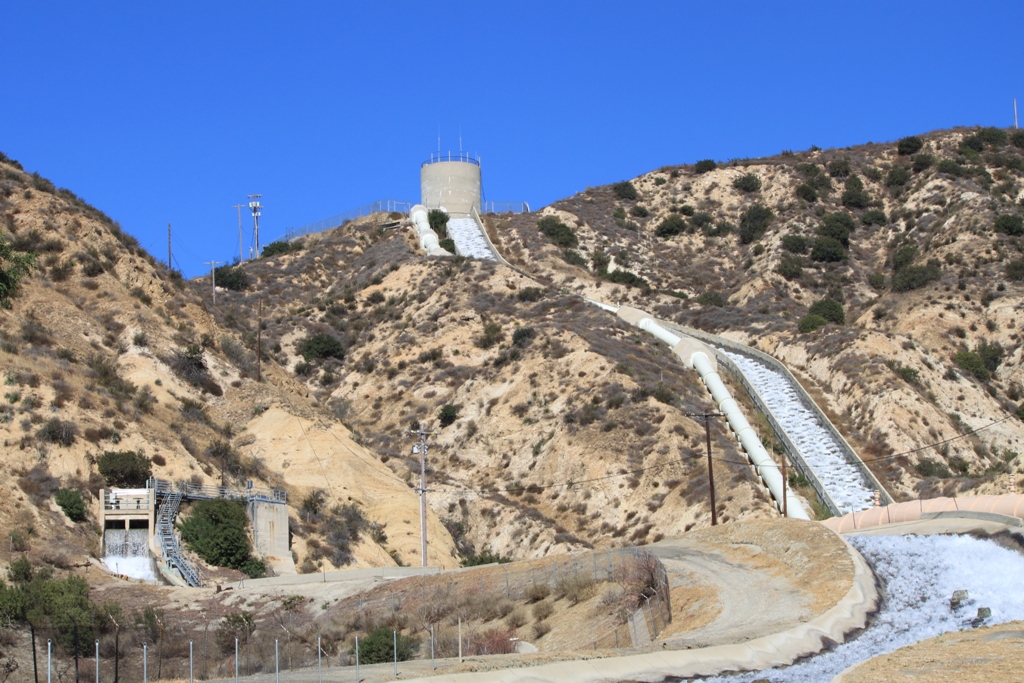 I would have liked to get a better angle on these … they dissipate the energy and aerate the water as it comes down the hill.  The water's been in that pipe for awhile, once it arrives, so it could use a little mixing up …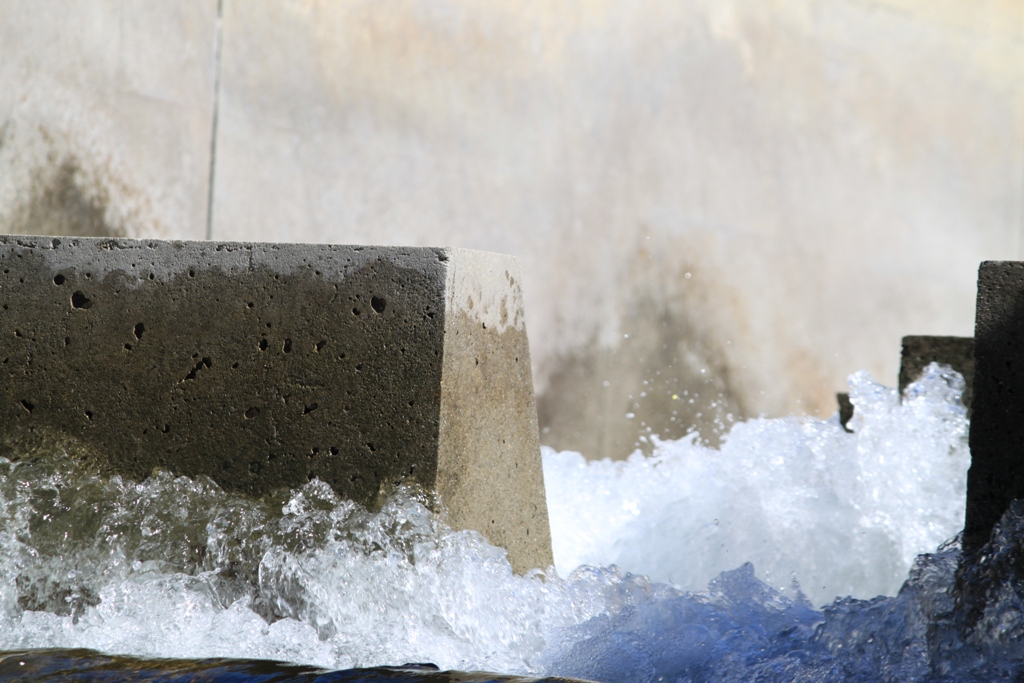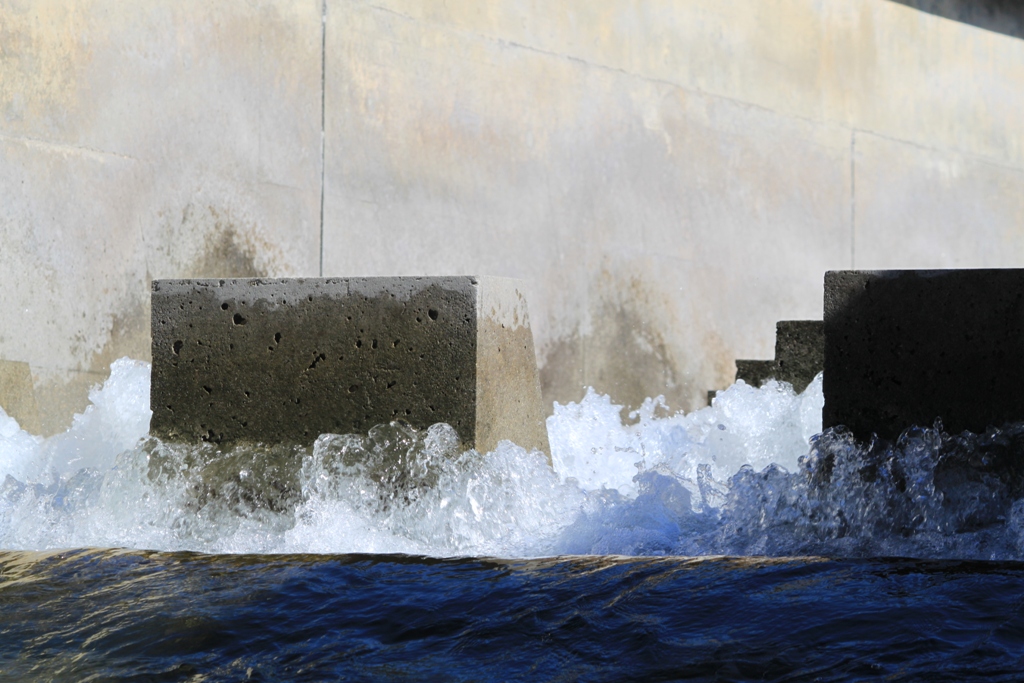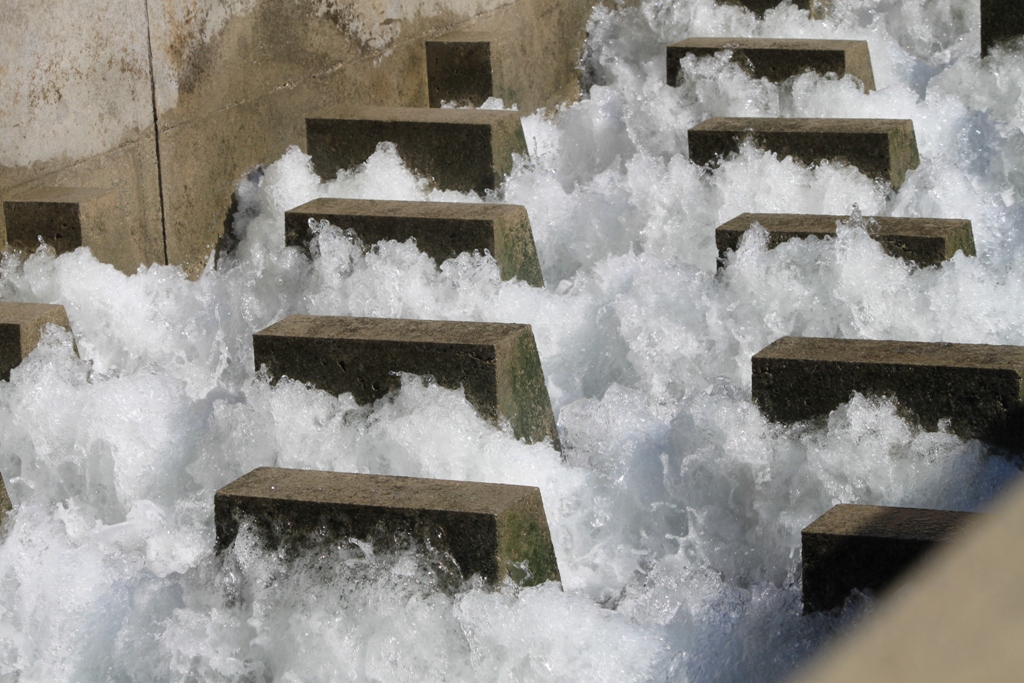 Here's a plaque, explaining a little bit about the facility.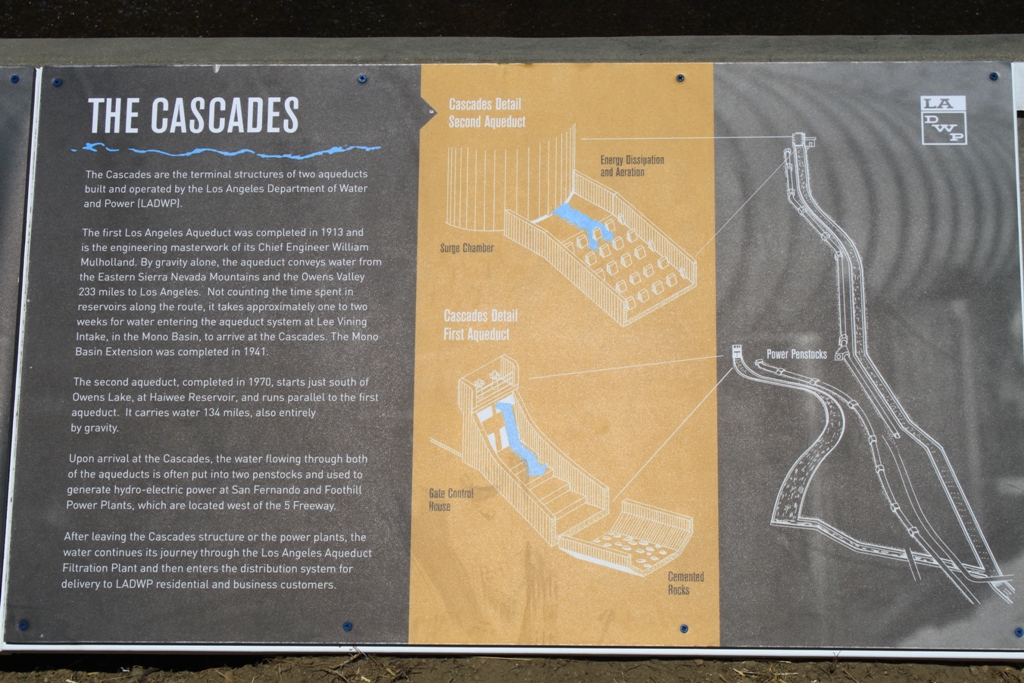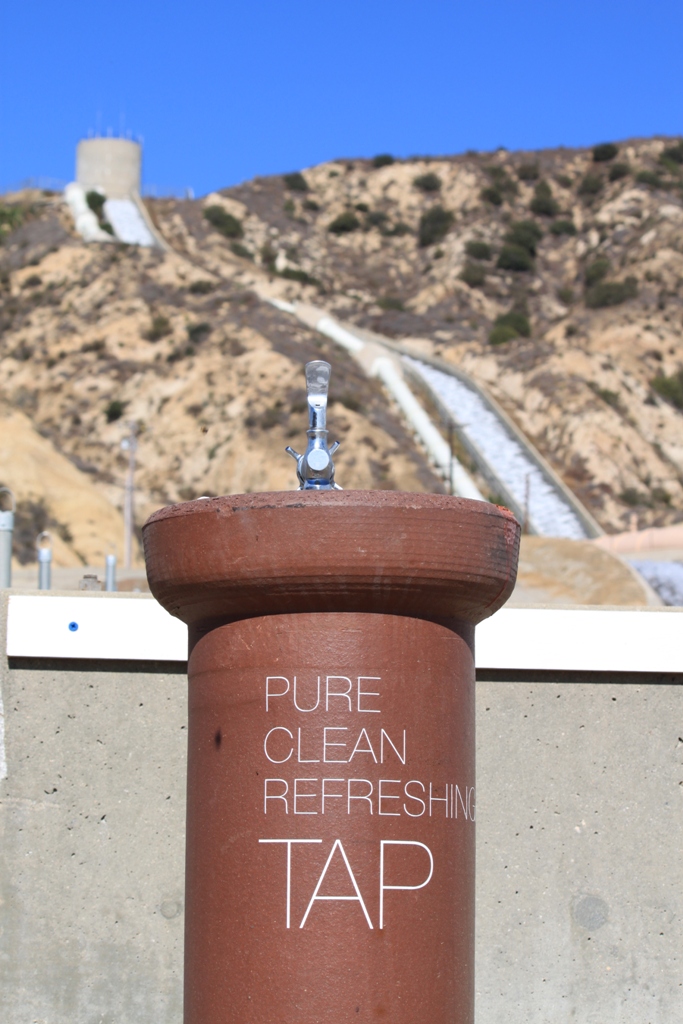 So long from the Aqueduct Cascades!