Last year, I had the opportunity to take a tour with Las Virgenes Municipal Water District (Calabasas, California) of their drinking water infrastructure.  They periodically give tours of their facilities to residents so they can become acquainted with the infrastructure necessary to deliver water to their homes and businesses.
Our tour started out in one of these nondescript buildings that exist throughout the city.  They look pretty dull and boring on the outside …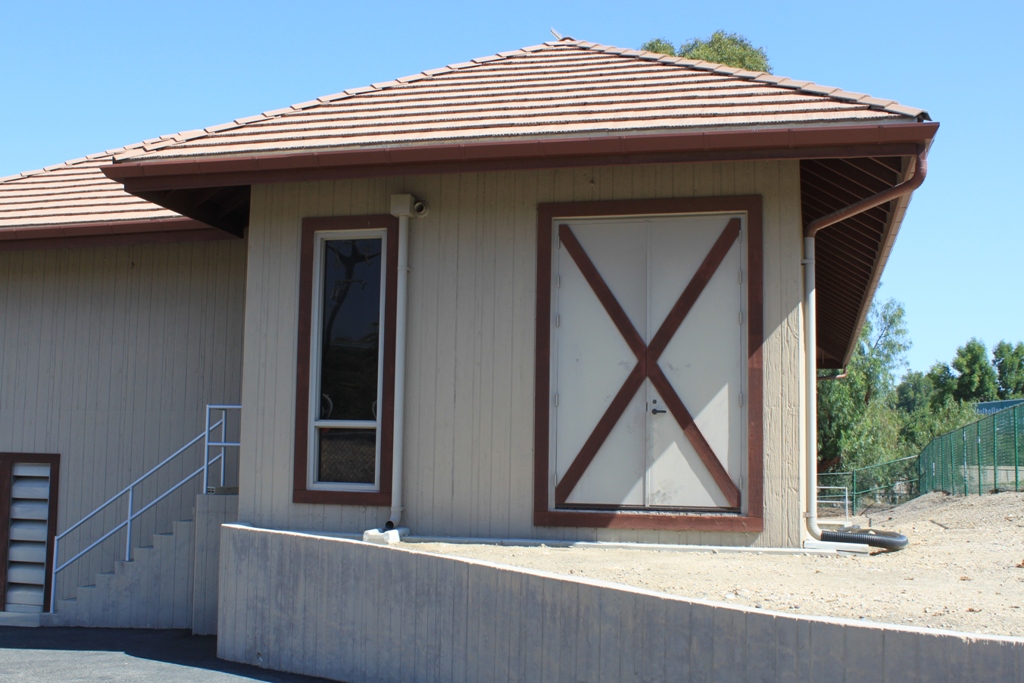 But climb on down into the ultimate water wonk's man cave …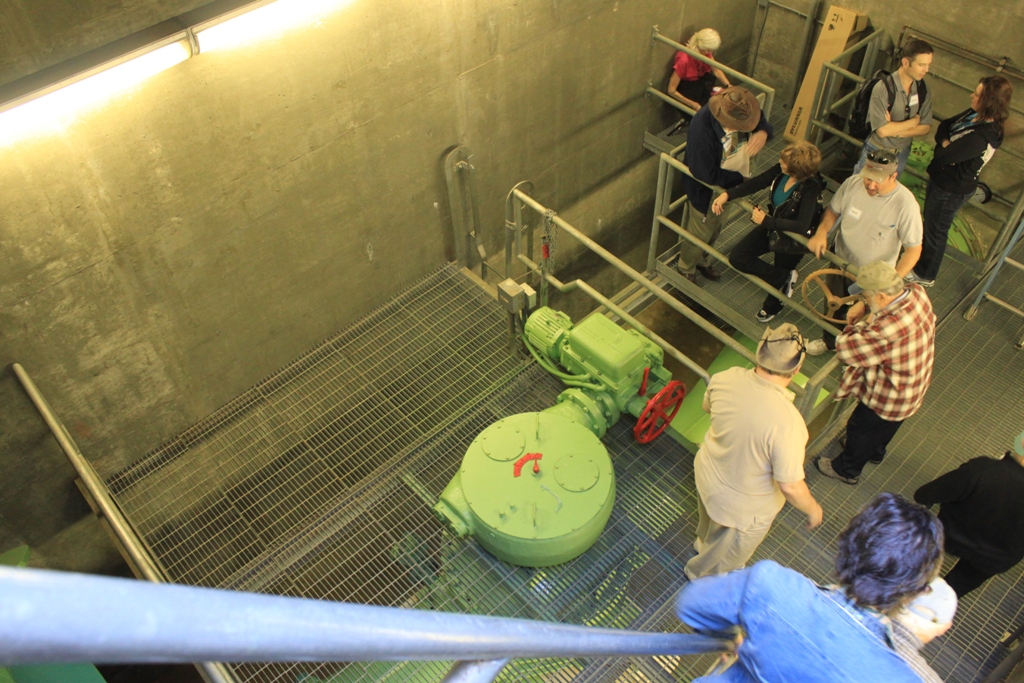 I'm afraid I can't tell you much about the stuff that is down here, except that I do remember that this is the starting point for their system; they receive water from Metropolitan Water District and here is where it enters the pipes of Las Virgenes Municipal Water District.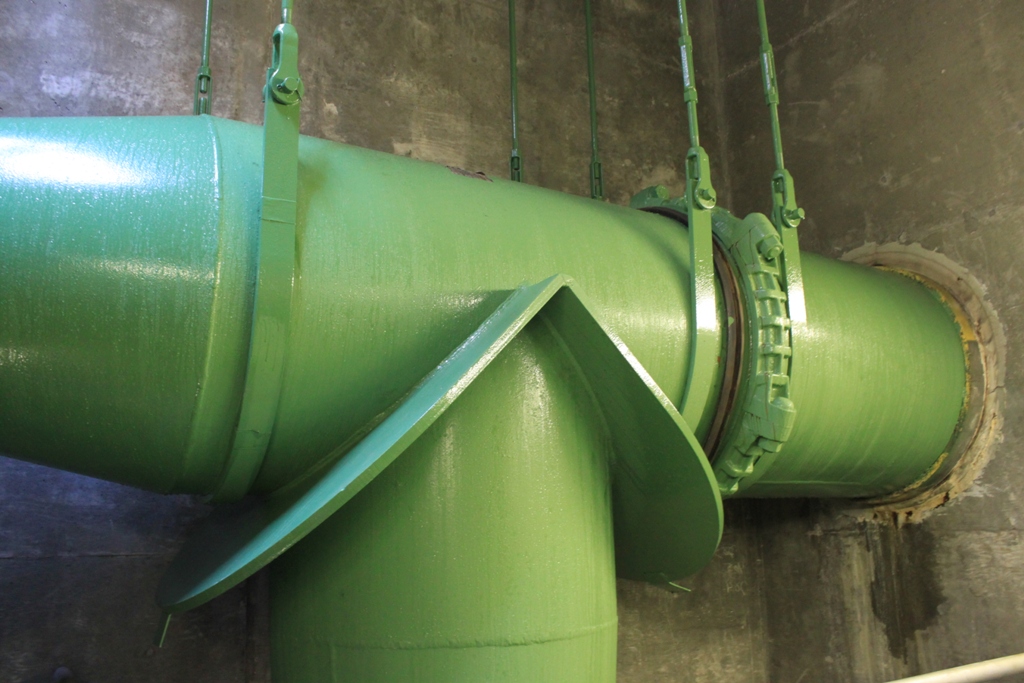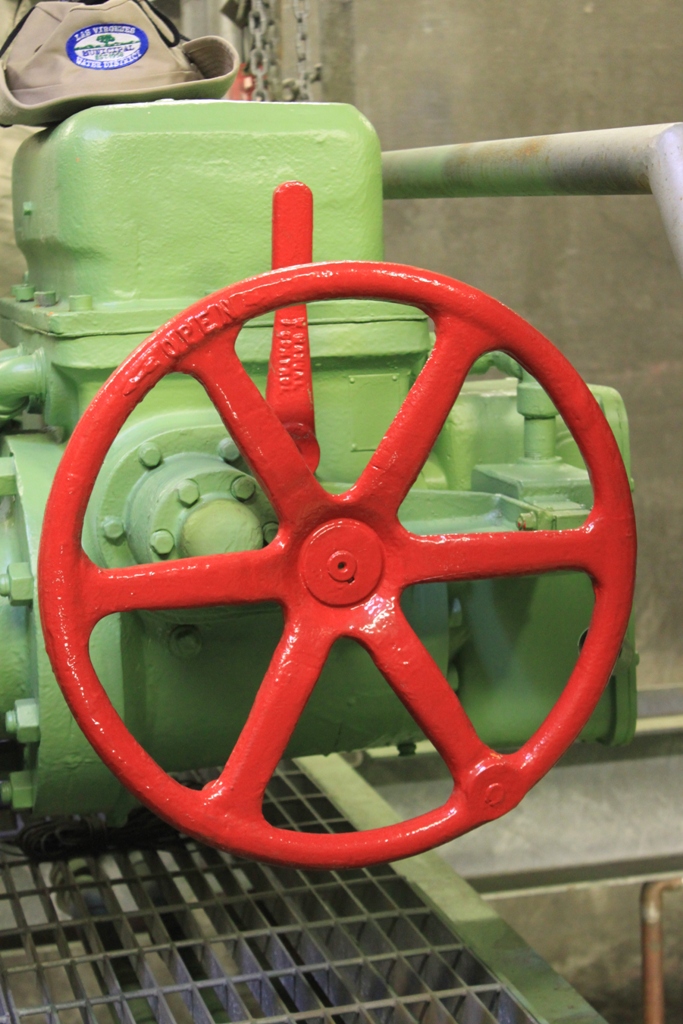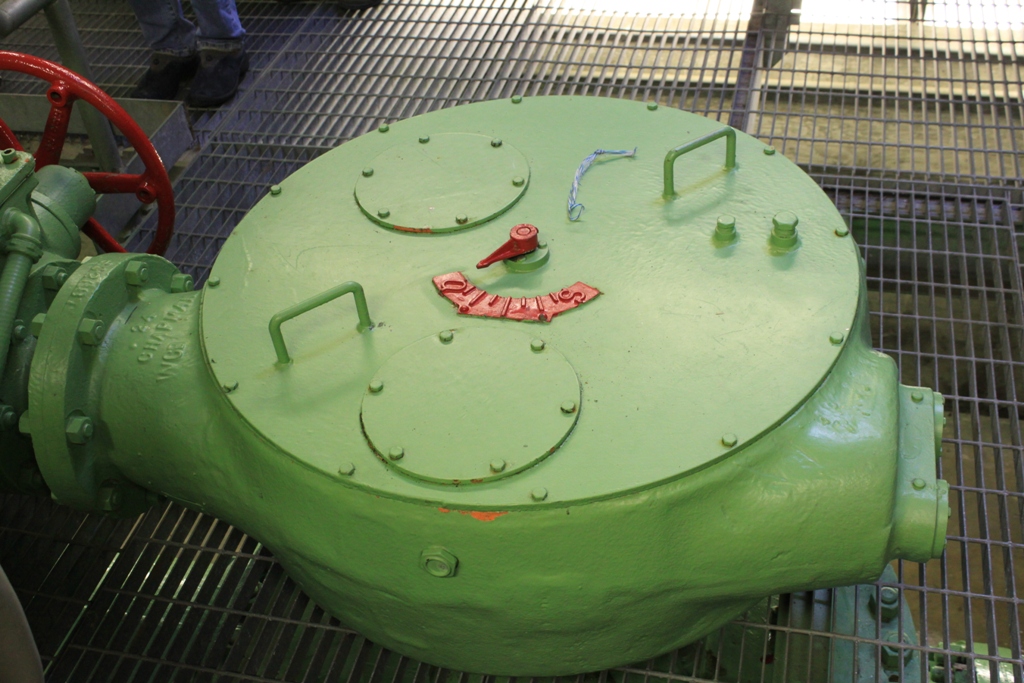 On to the next modest and unassuming building, and here is where water is pumped and distributed throughout the city.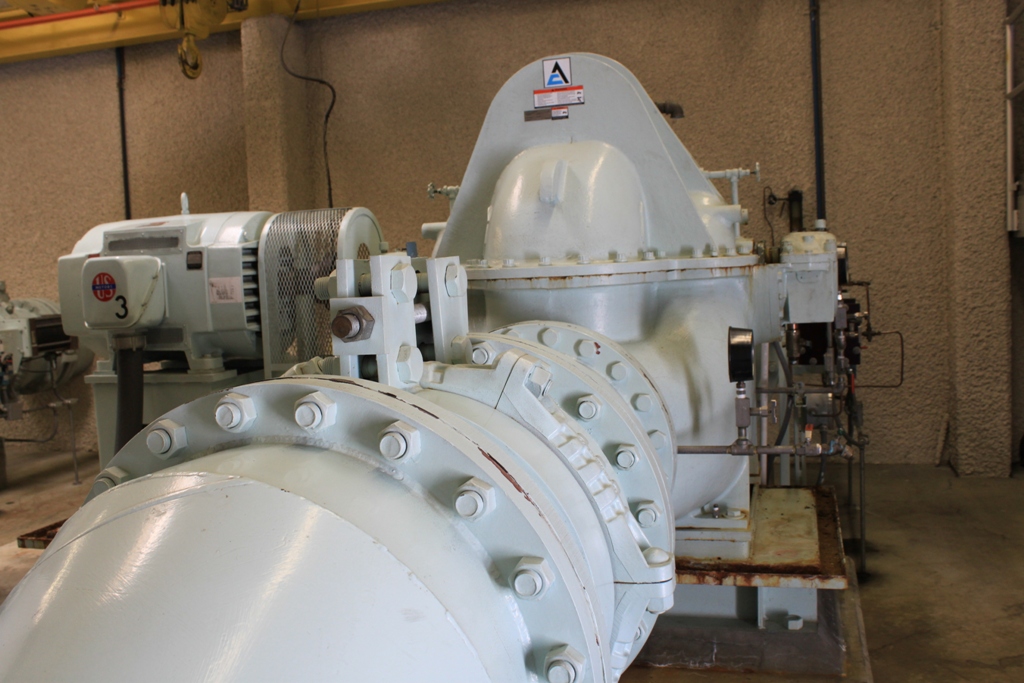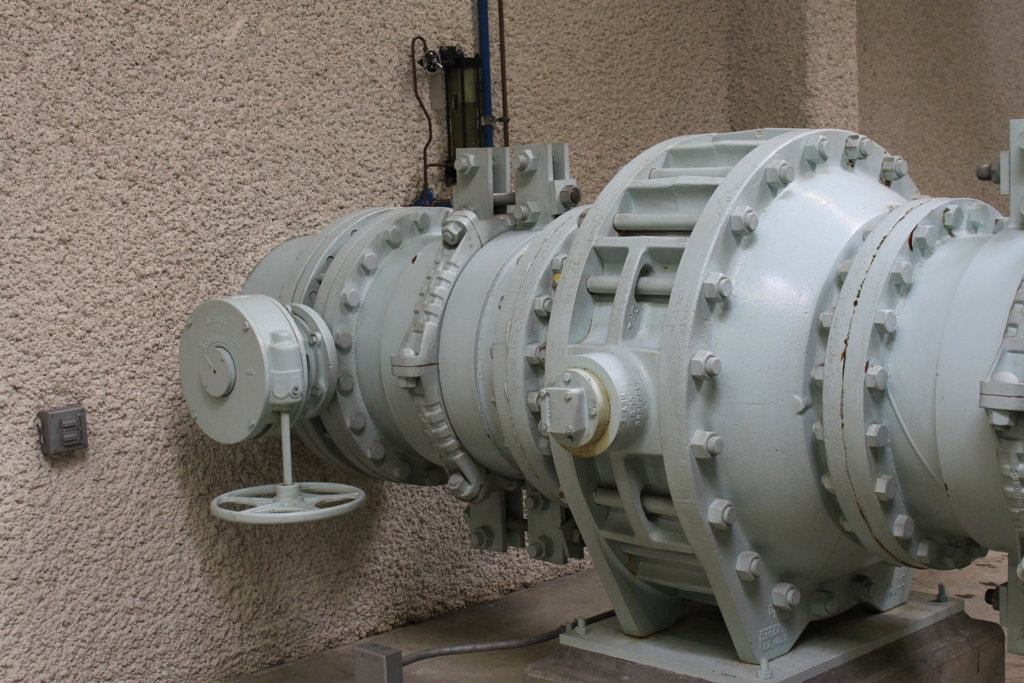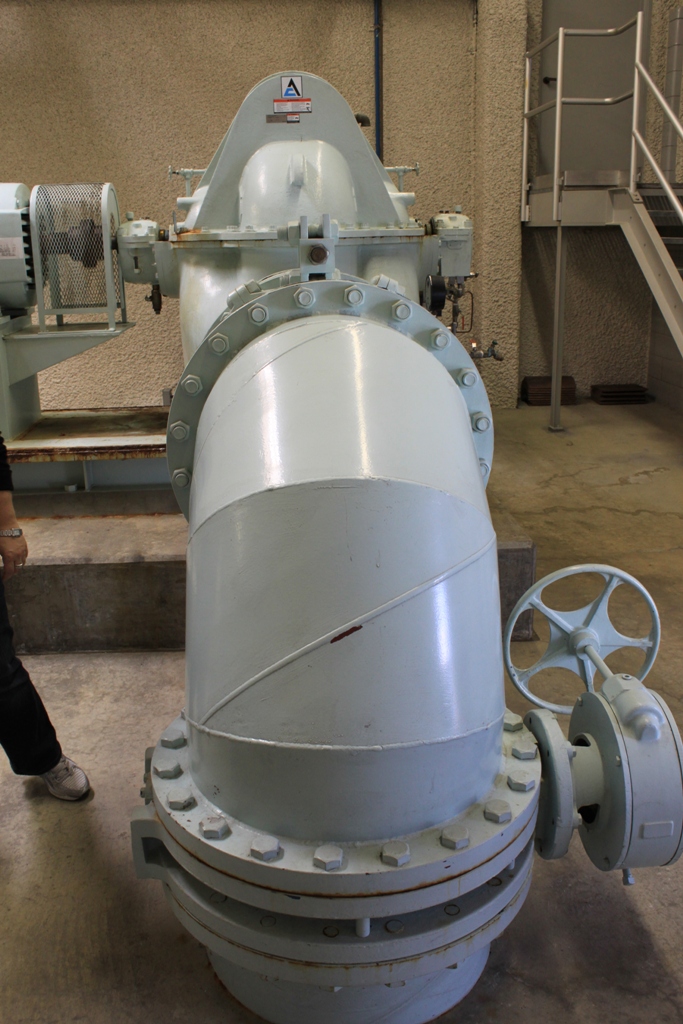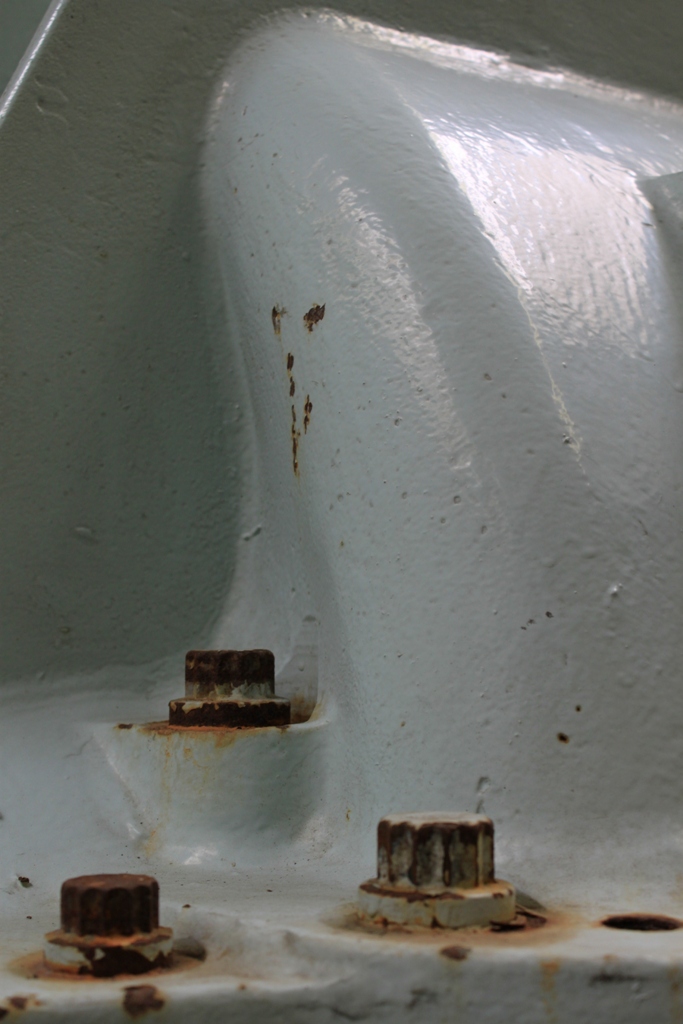 These had to be some of the biggest cables I have ever seen.  I believe they are electrical, of some type (but I am just guessing).  The look like gigantic 4-pin XLRs …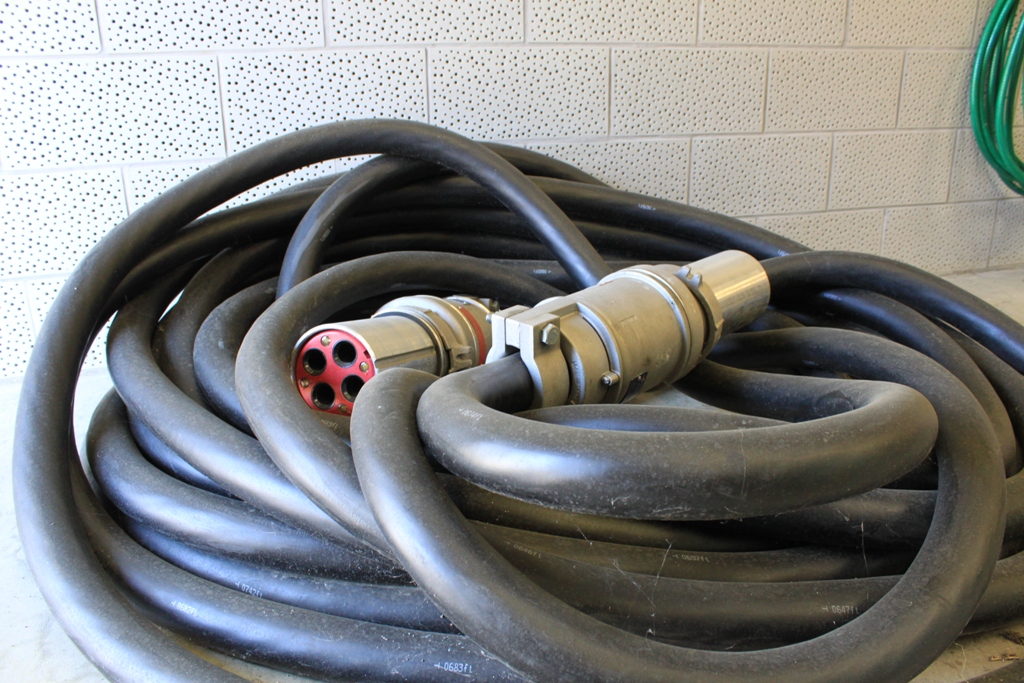 After that, it was up to our last stop, at the water treatment facility and the reservoir.  Below, the outside of the water treatment plant.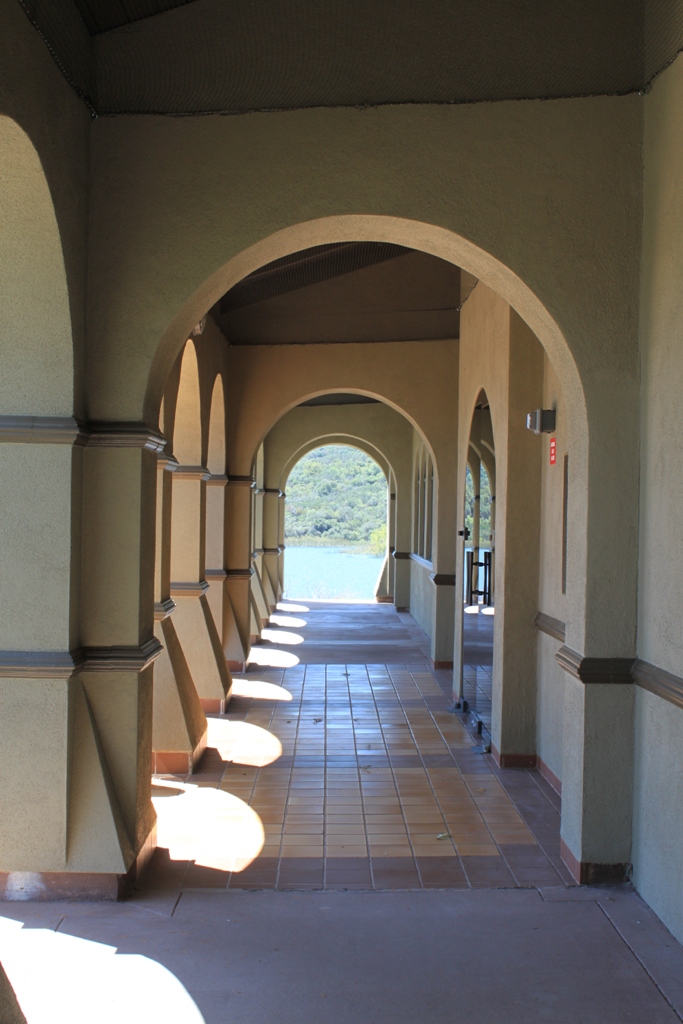 Inside, all sorts of things …  sorry, this type of infrastructure I don't know much about so I can't tell you much!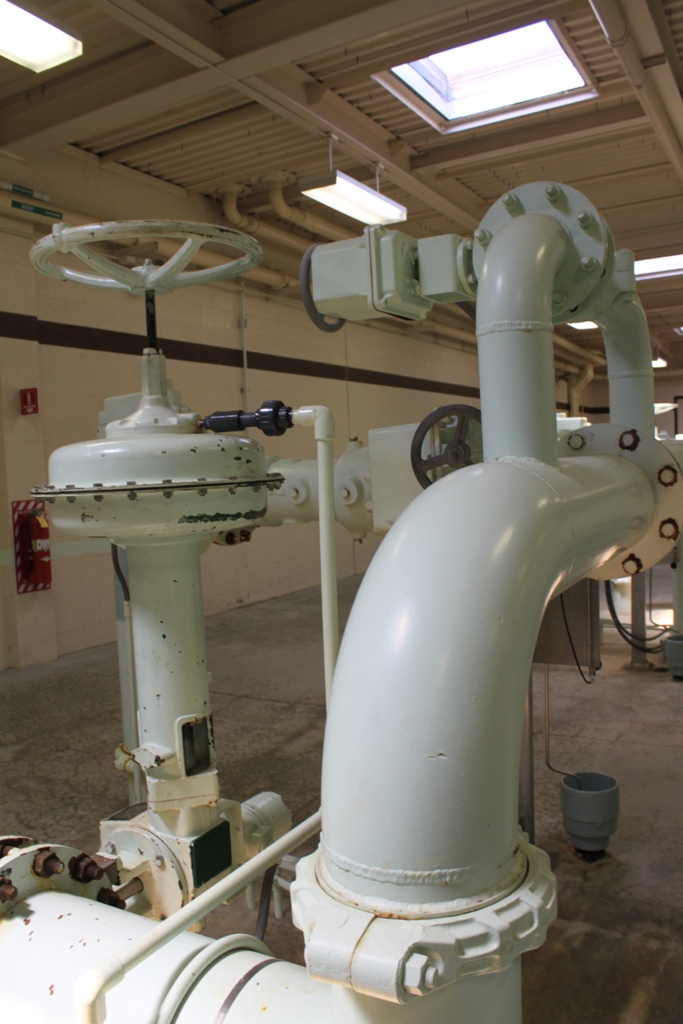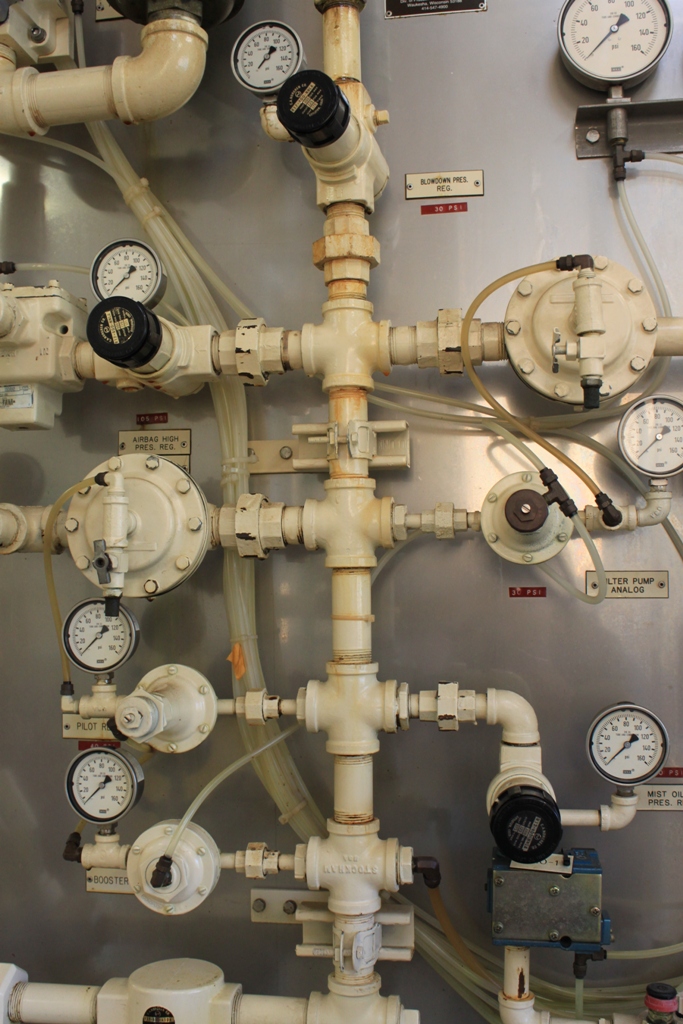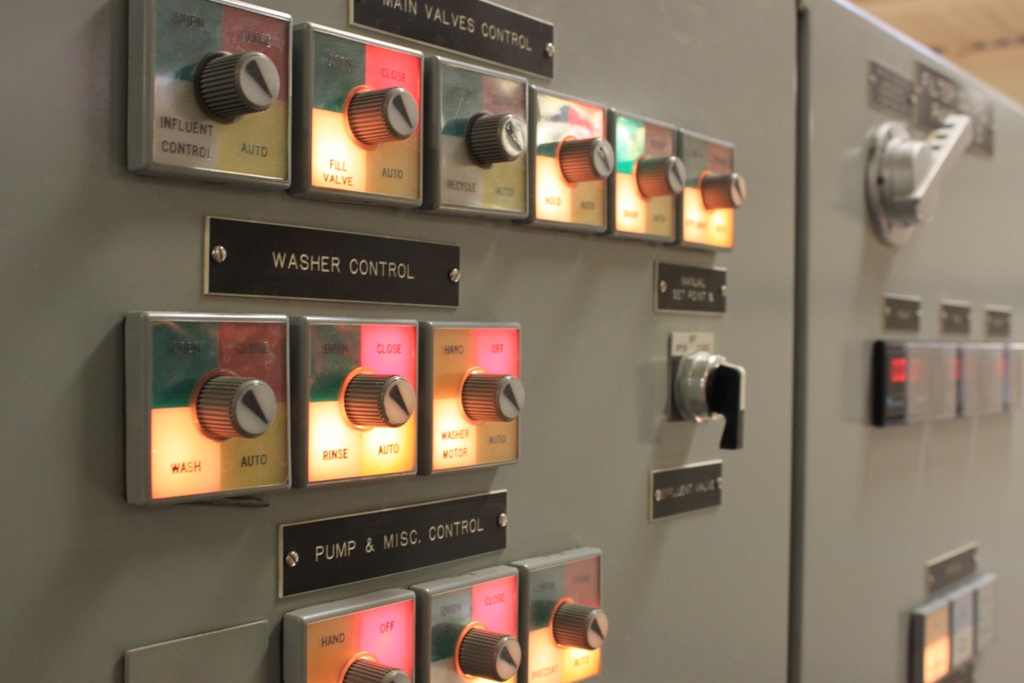 Our tour ended at the Las Virgenes Reservoir.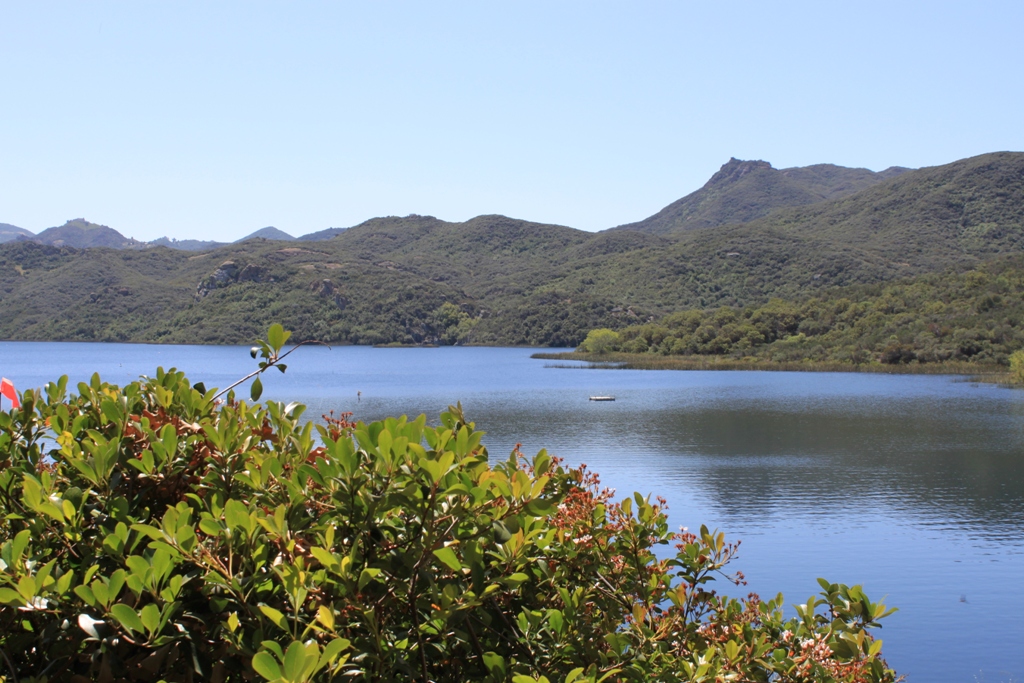 The reservoir is closed to the public.  The boat is for water agency personnel only.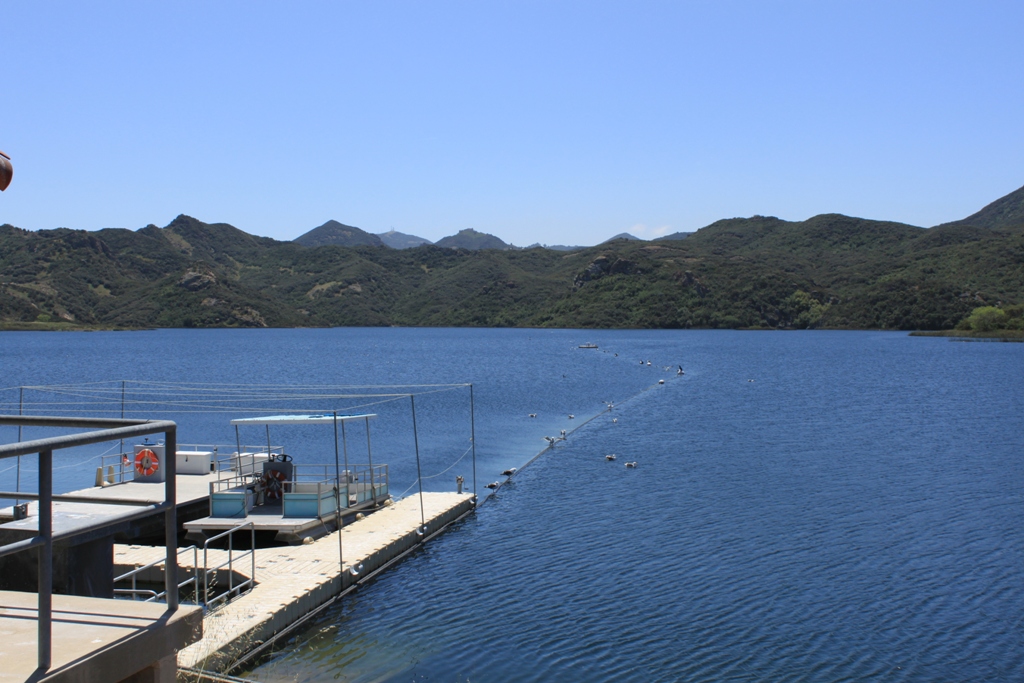 An interesting morning checking out infrastructure that exists right beneath our feet and that we depend on.  Interested to see how its done in your neighborhood?  Contact your local water agency and find out if they offer tours.  Many do these days.  Tours help educate people about the infrastructure that exists as well as build support for needed improvements.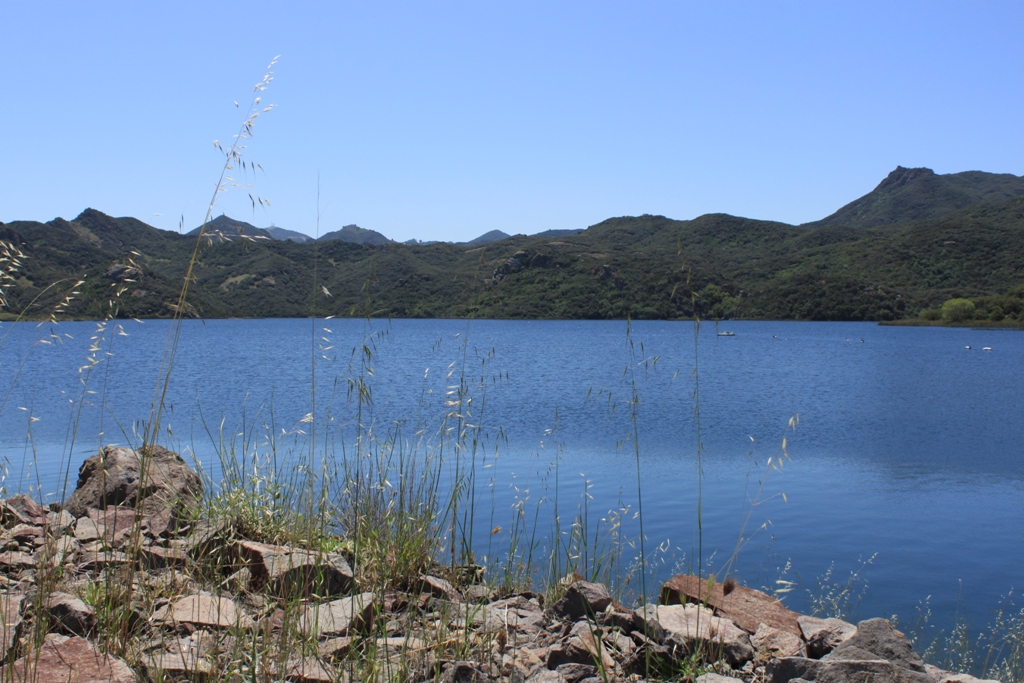 Thank you to the wonderful folks at Las Virgenes Municipal Water District for hosting me on this tour.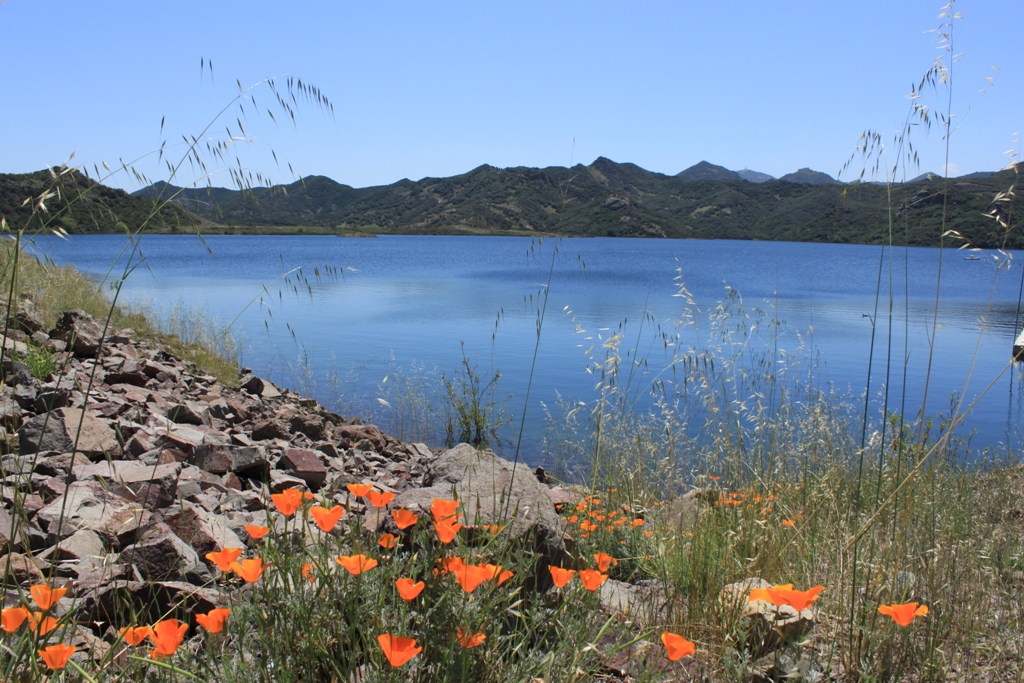 So long from Las Virgenes Reservoir!