Recently, I attended a conference in Folsom, California, which is located a little east of Sacramento on the American River.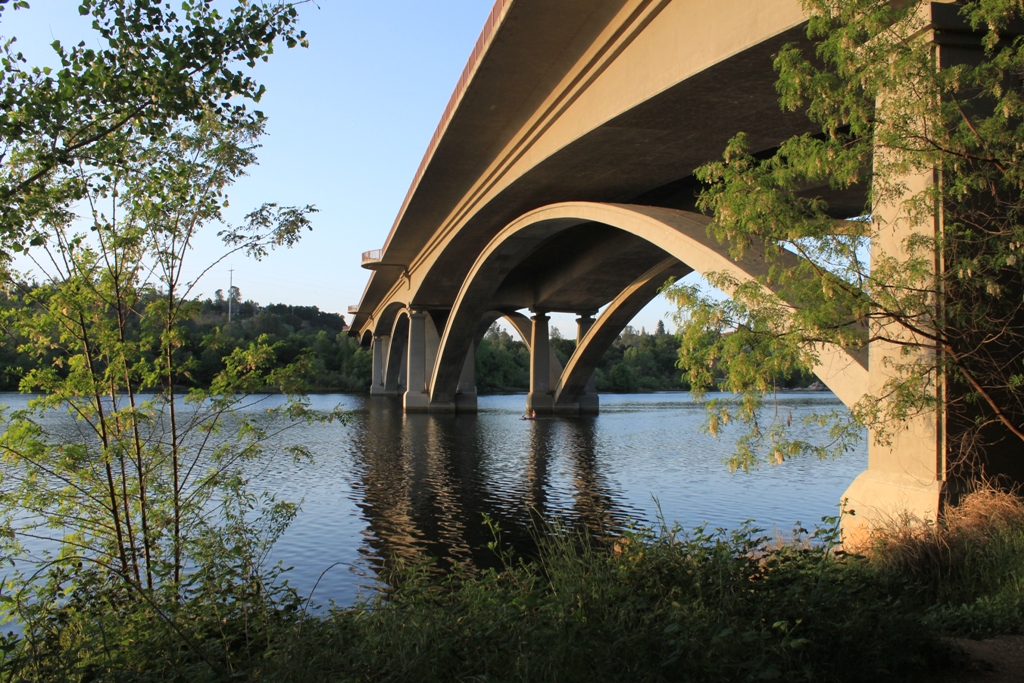 It was a lovely spring afternoon, and after the conference was over for the day, I took a brief walk out by the river.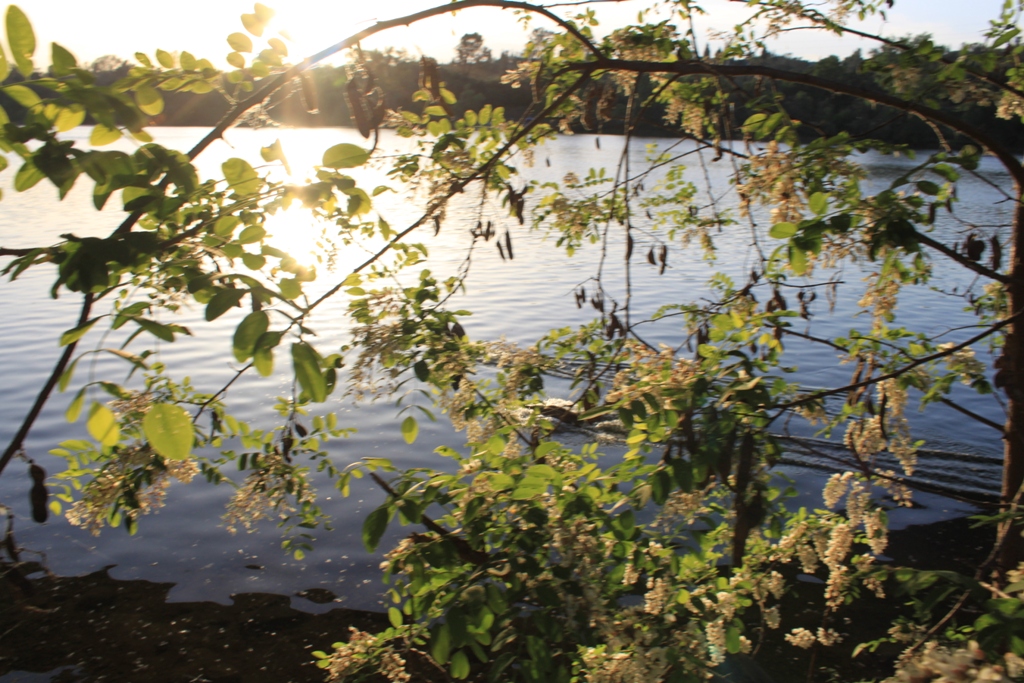 It was a lovely little path by the river …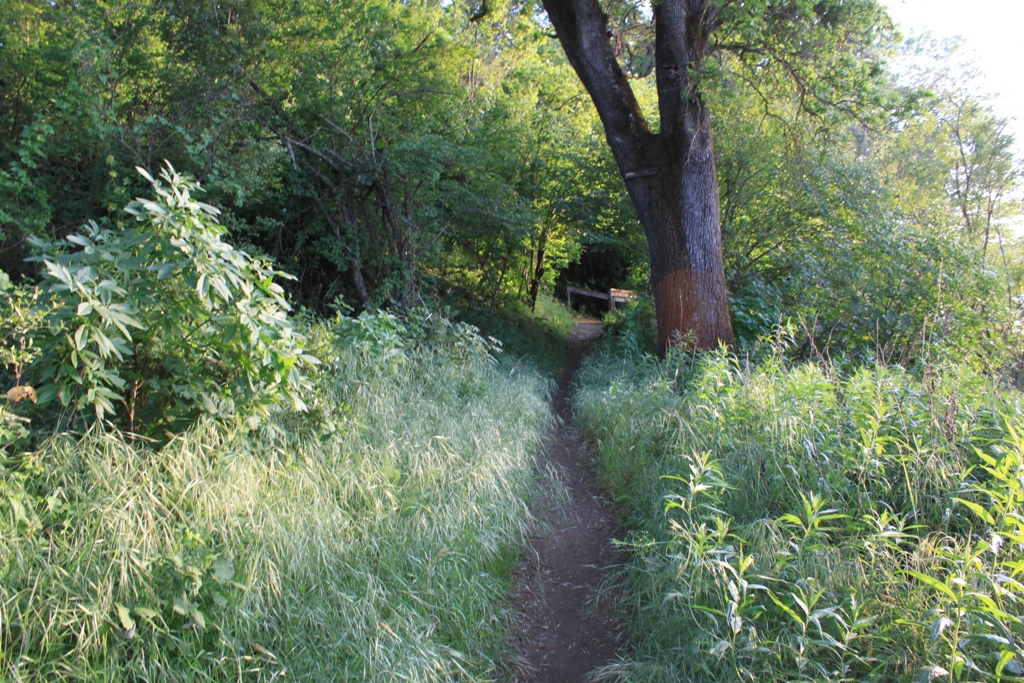 Really, quite nice …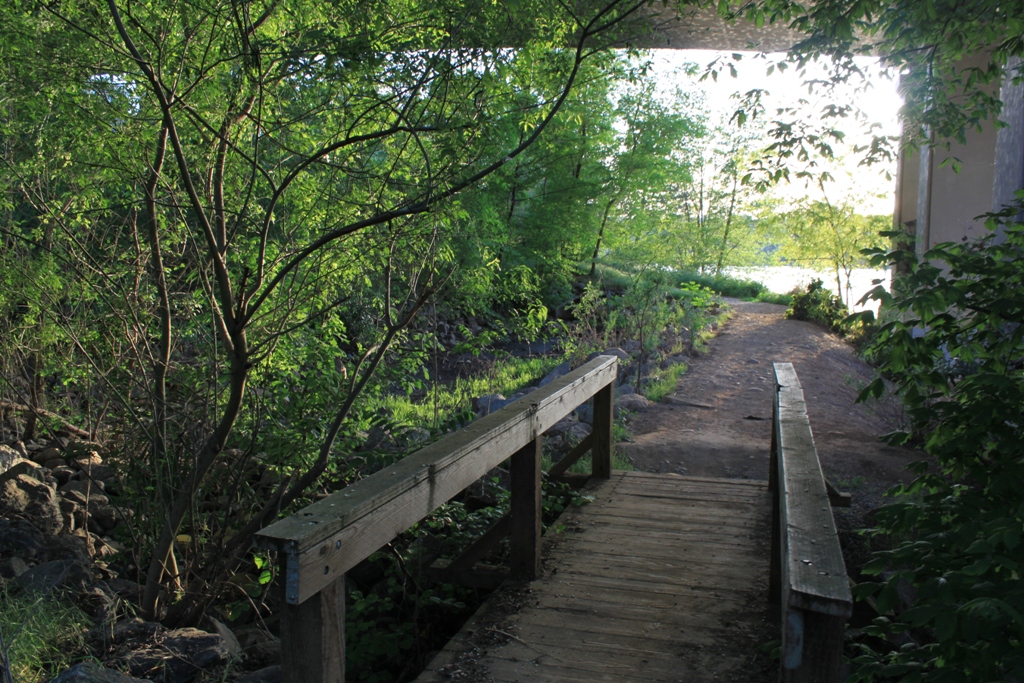 Except for these guys … who came out of the water and up to the pathway and proceeded to stand in my way and hissed at me … so I hissed back …
The path went underneath this bridge …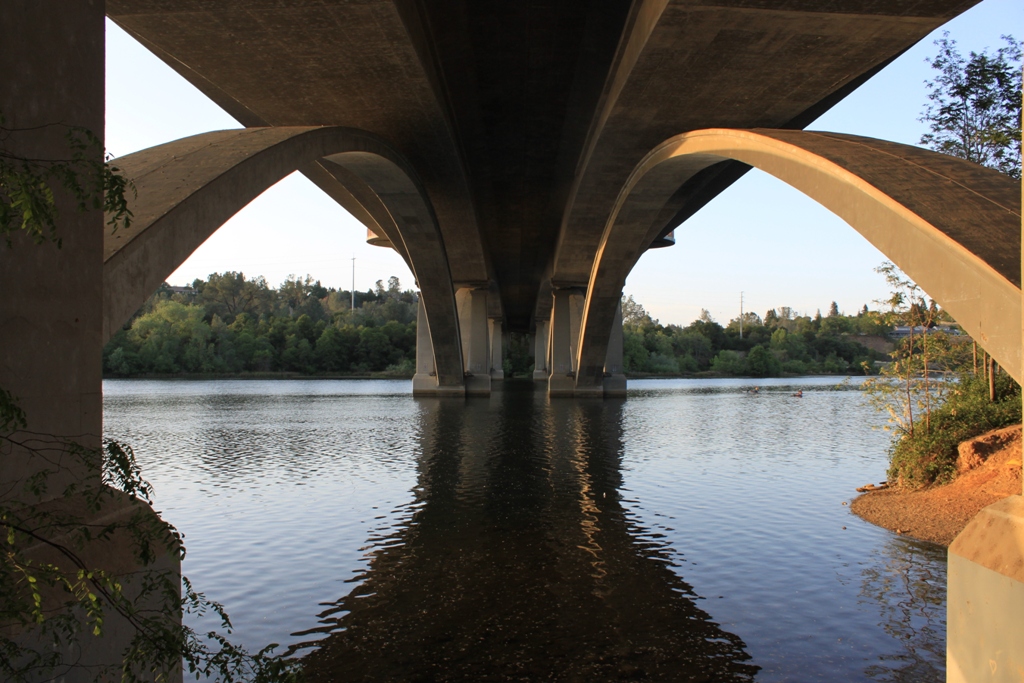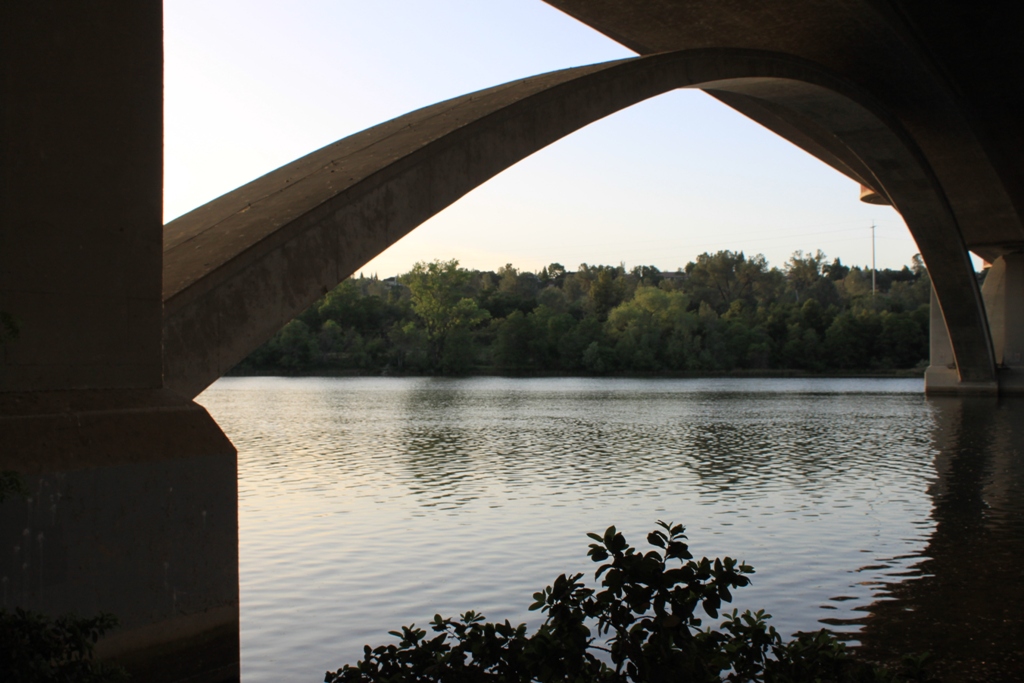 So I went farther down the path …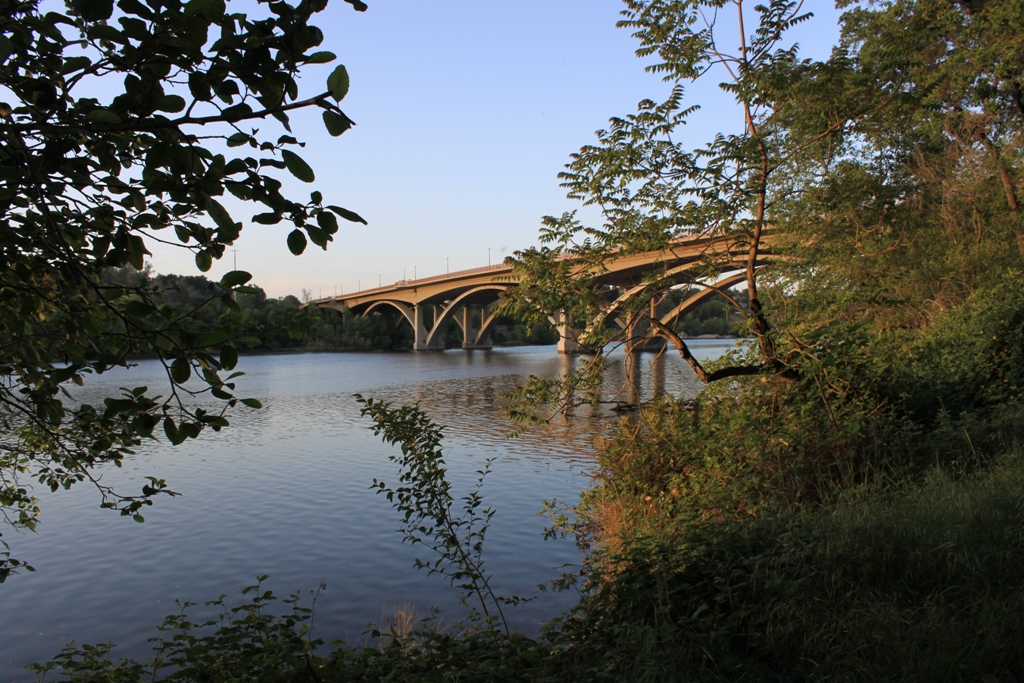 And eventually found my way to the top of the bridge, where I could shoot this picture of yet another bridge here in the town of Folsom.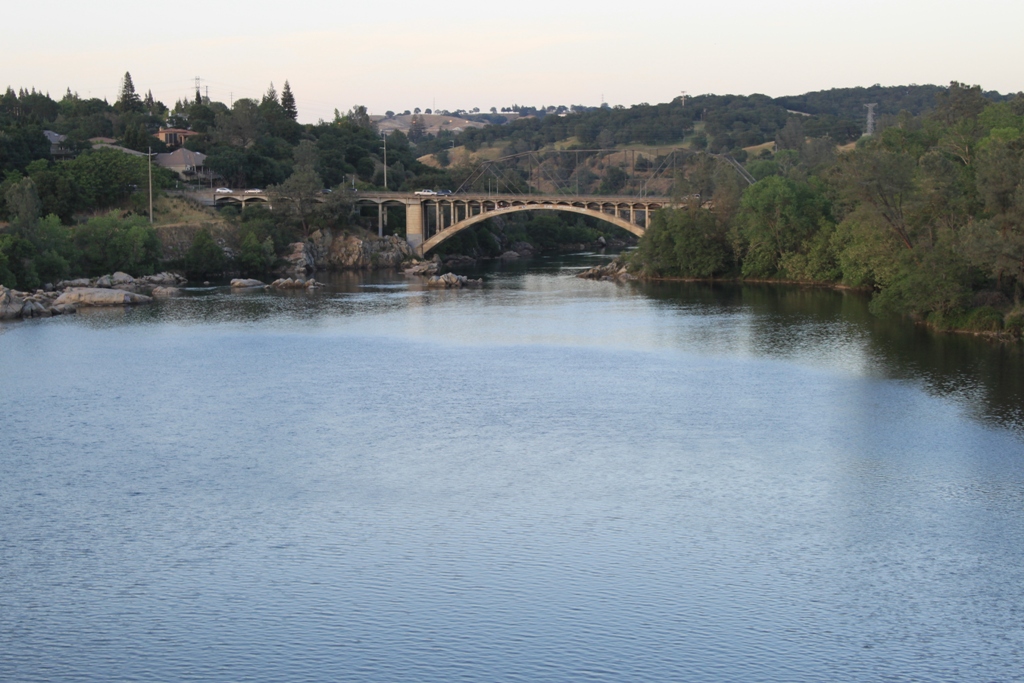 Folsom – a charming little city.
(And, just in case you are interested, I was at this conference to cover a panel of scientists speaking about collaborative science.  You can check it out here:  Prominent scientists discuss "collaborative science" at Interagency Ecological Program Annual Workshop)
So long from Folsom!