Sad news or good news, depending on how you look at it, for all of you Rock-a-Hoola fans.  Someone is in the process of trying to reopen the place.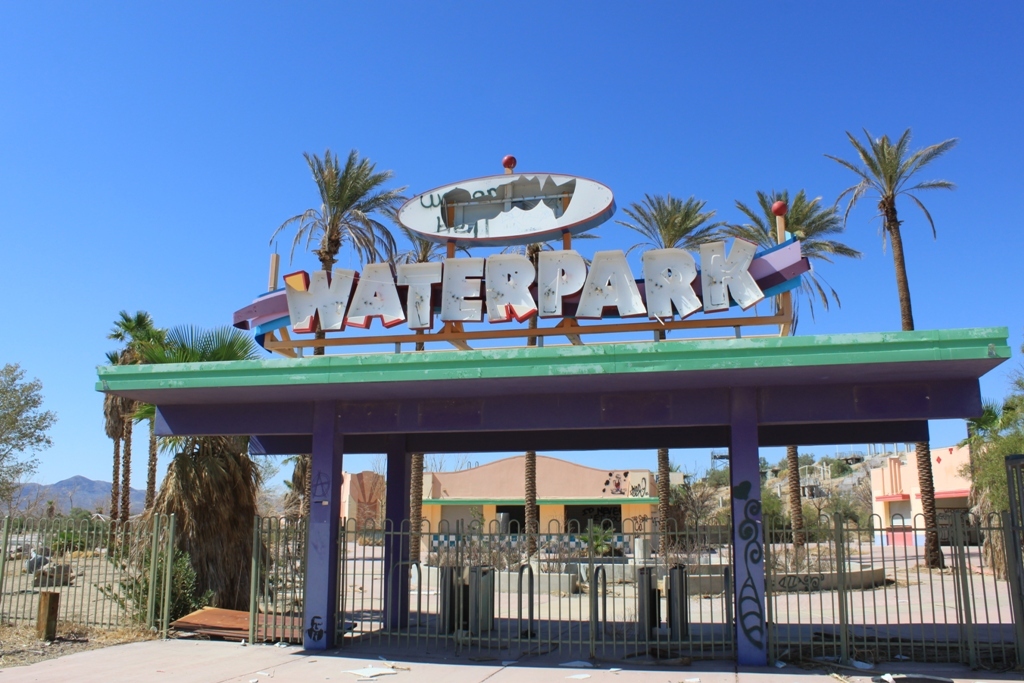 A blogger friend of mine visited the place recently and found a contractor there who told her the place would be closed up in two days.  And I read in a newspaper story that a reporter who visited there met up with a security guard.  And so it appears party time at the abandoned water park is over.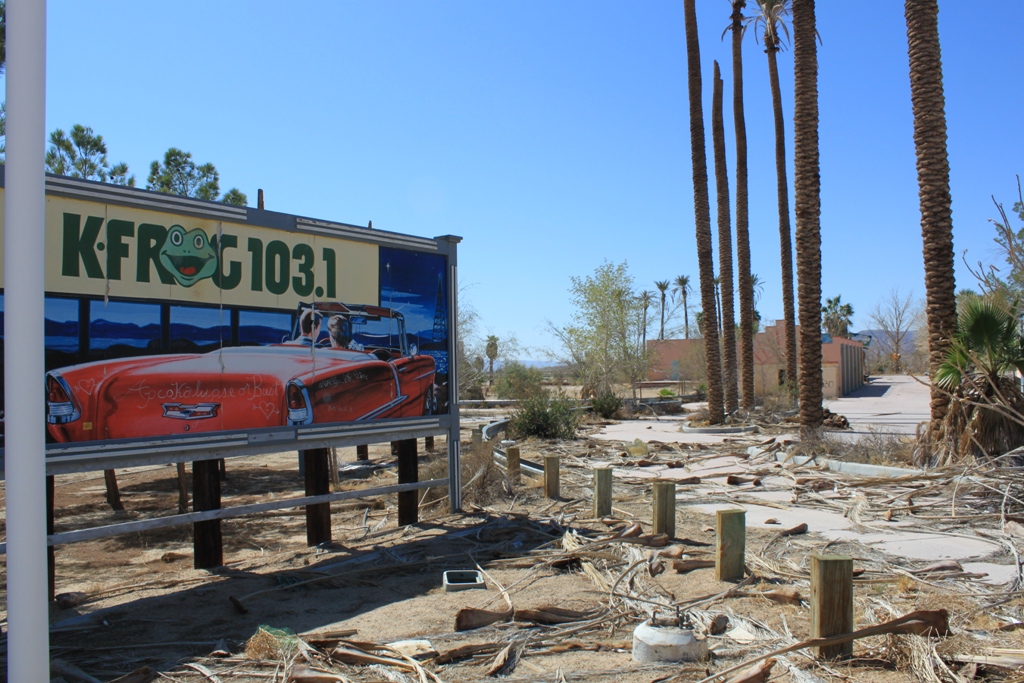 Back last October, we took our kids and their bikes out to the place.  They knew all about it, having watched skaterboarders and bikers doing tricks there on YouTube, so this made us, for at least a few hours that day, the coolest parents in the world.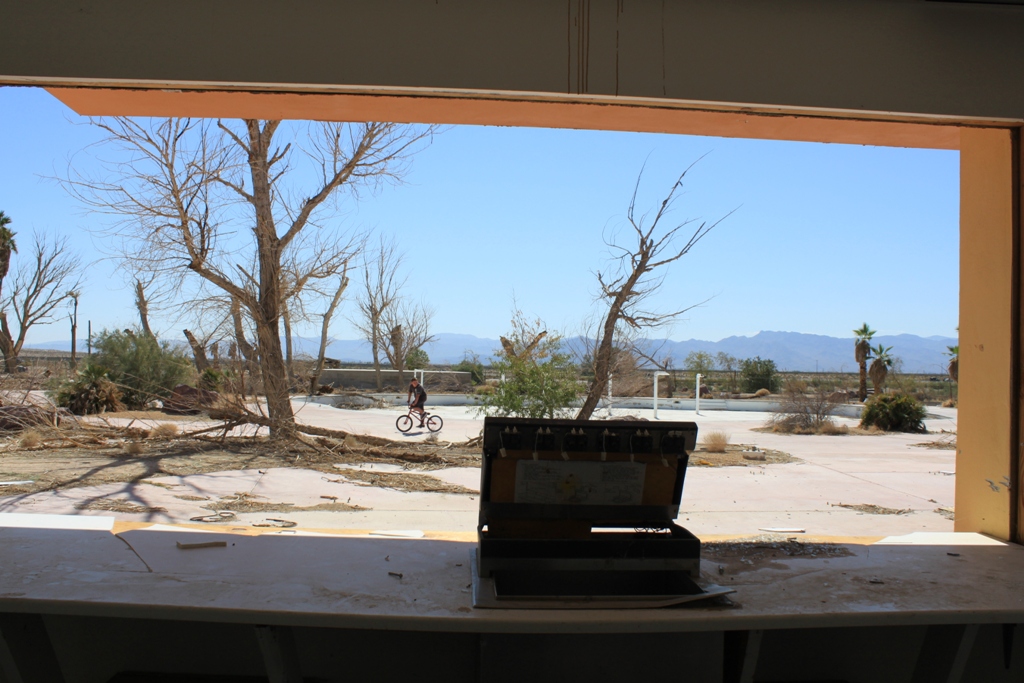 It was, of course, short lived.  They are teenagers, after all.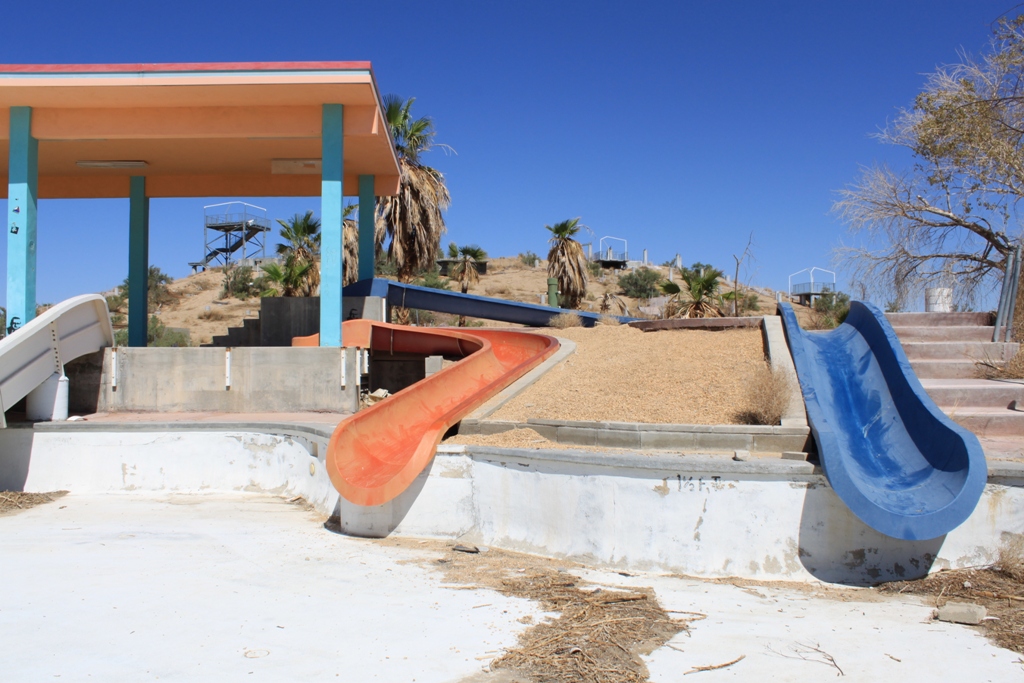 It's hard to imagine this place opening up again.  Internet rumor says by 2014 – but this place is thoroughly trashed.  Seems to me they'd have to practically start over …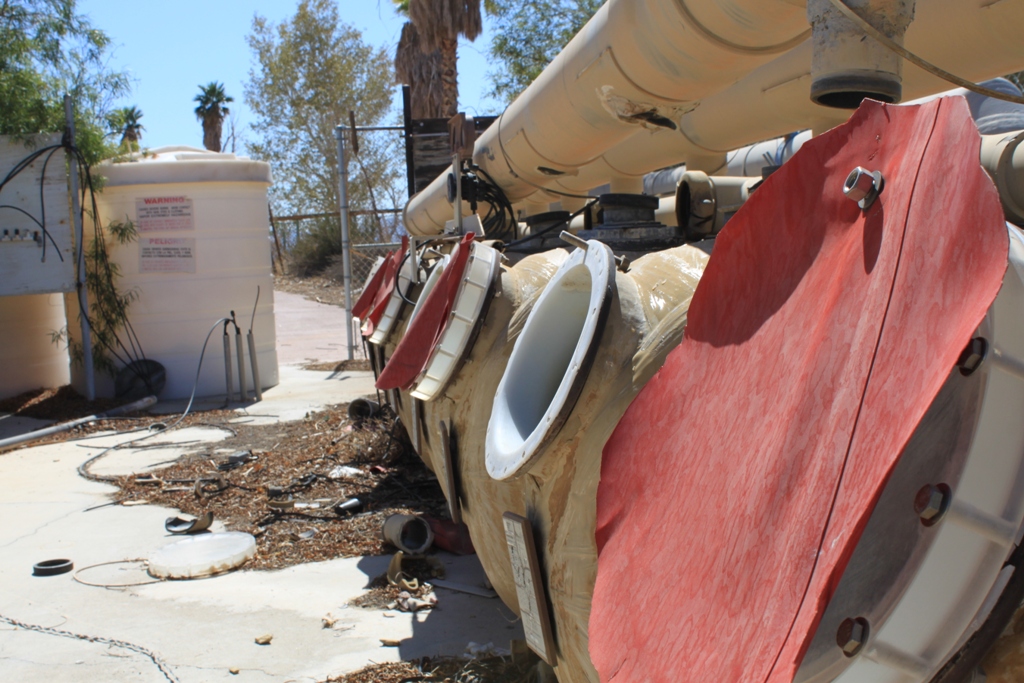 On this hot day, I didn't trek up to the top.  Instead, I walked around the dried up lazy river ..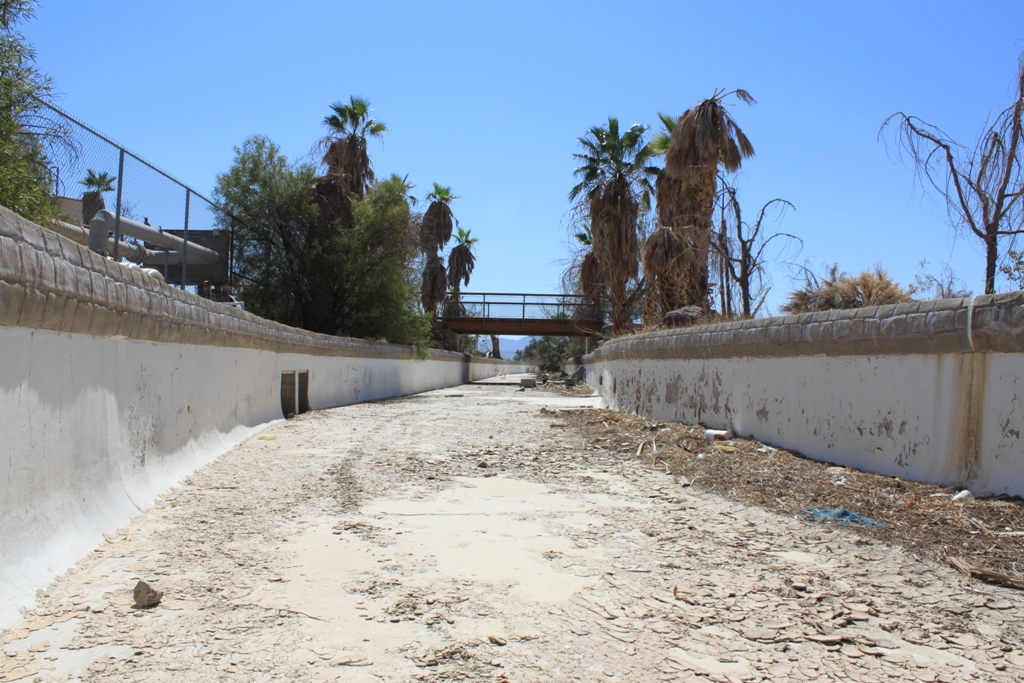 Here's the bifurcation point …  I just had to say that, because I just love the word, "bifurcation".  Kinda sounds like you're saying something nasty but you're not!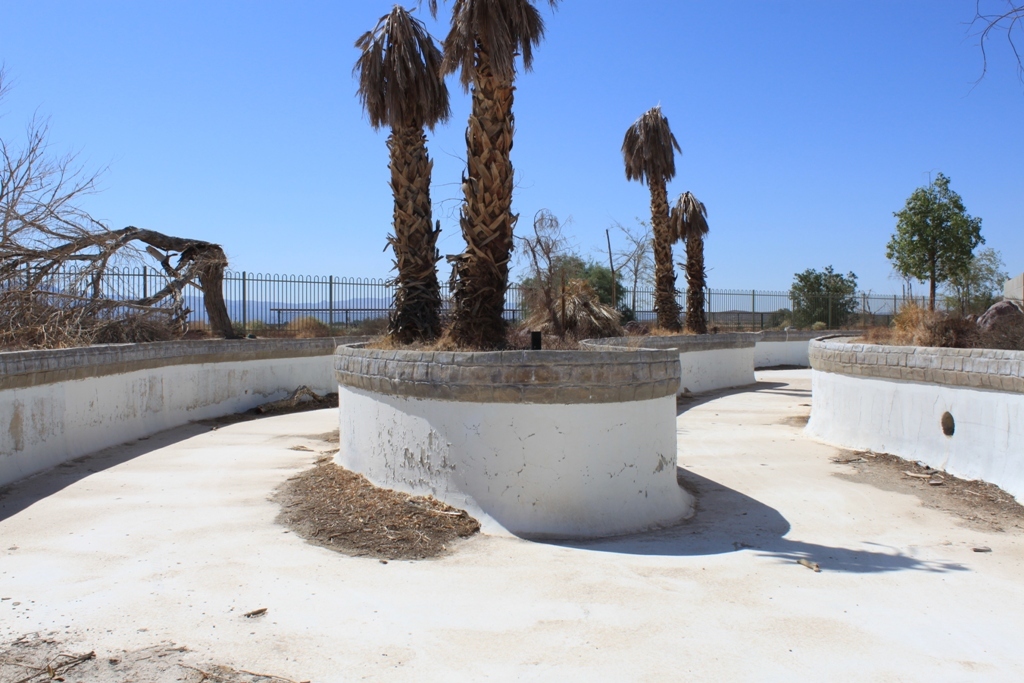 Here are some more random shots of the place …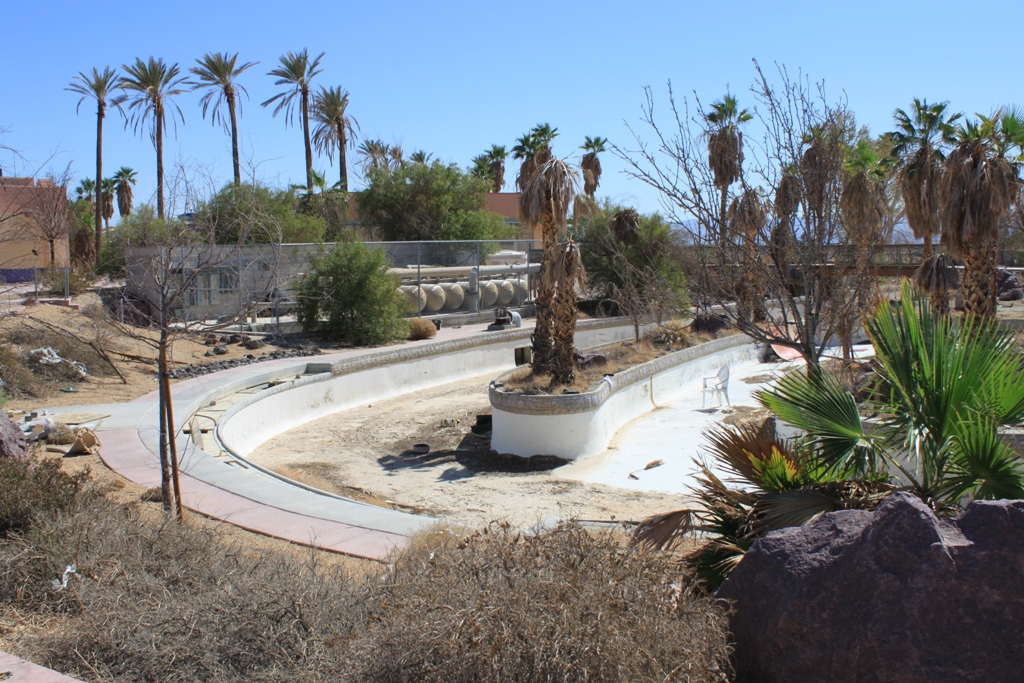 While I wish the new venture good luck, in part because I think they will need it, I will miss this place for it's creepy abandoned-ness.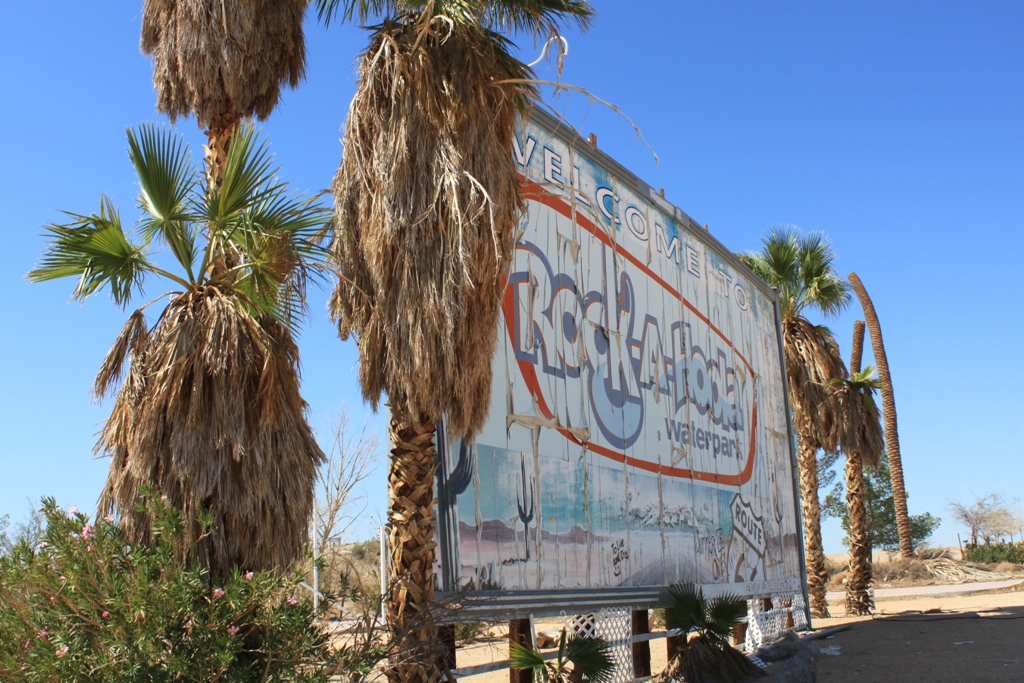 For more photos and more information on this place, check out my previous photoblog post:  Dried up oasis in the desert – The ruins of the Rock-a-Hoola Water Park
To follow the possible reopening of the water park, click here.  (The new venture is called Oasis Theme Park)
UPDATE:
No, the water park will not be opening, which is no surprise, because as you can see, the place was totally trashed.
Here's an update here:  Reopening Lake Dolores Waterpark is a Wet Dream
A friend of mine had stopped by last year and found workmen cleaning up and presumably fencing the place off, so some changes were made.  I have told my husband that at some point this summer, we'll have to head out there to see what they did, and if the place is accessible and unsecured as it was before …  When we make it out there, I'll post the update here.