Another month, another trip up to Sacramento.  I think the thing that I will enjoy most is watching the Central Valley as it changes through the seasons.
This month, the almond trees are in spectacular bloom, and the wildflowers are beginning to come out.  This is the view from the same stop last month (see this post here), but the weather is much better today.  The chair is gone, though.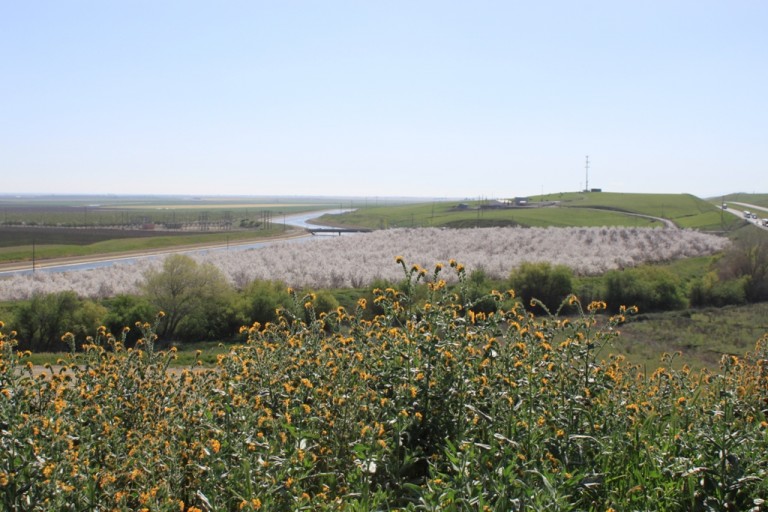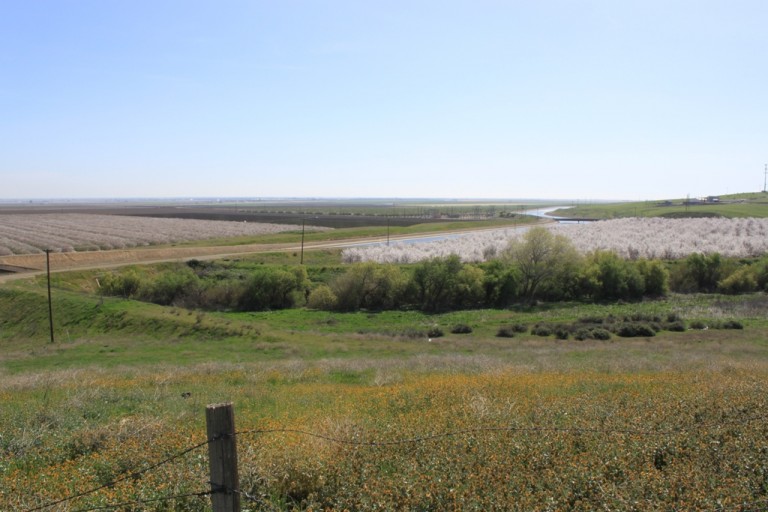 Those beautiful trees beckoned me to go off the road and explore …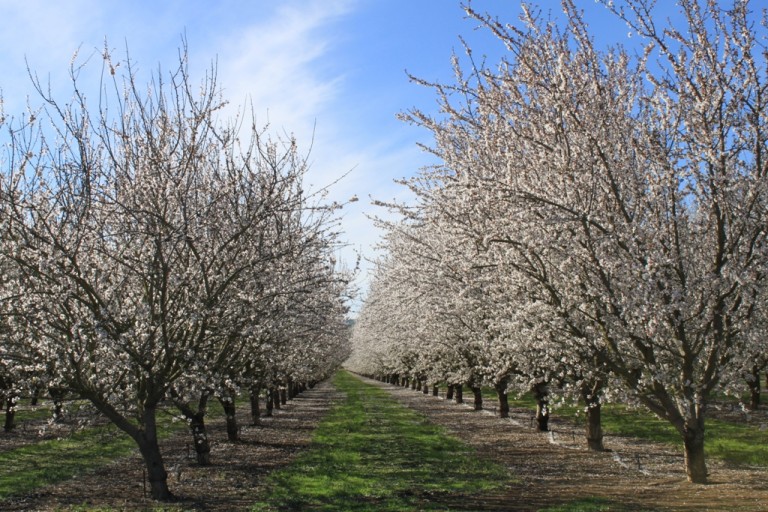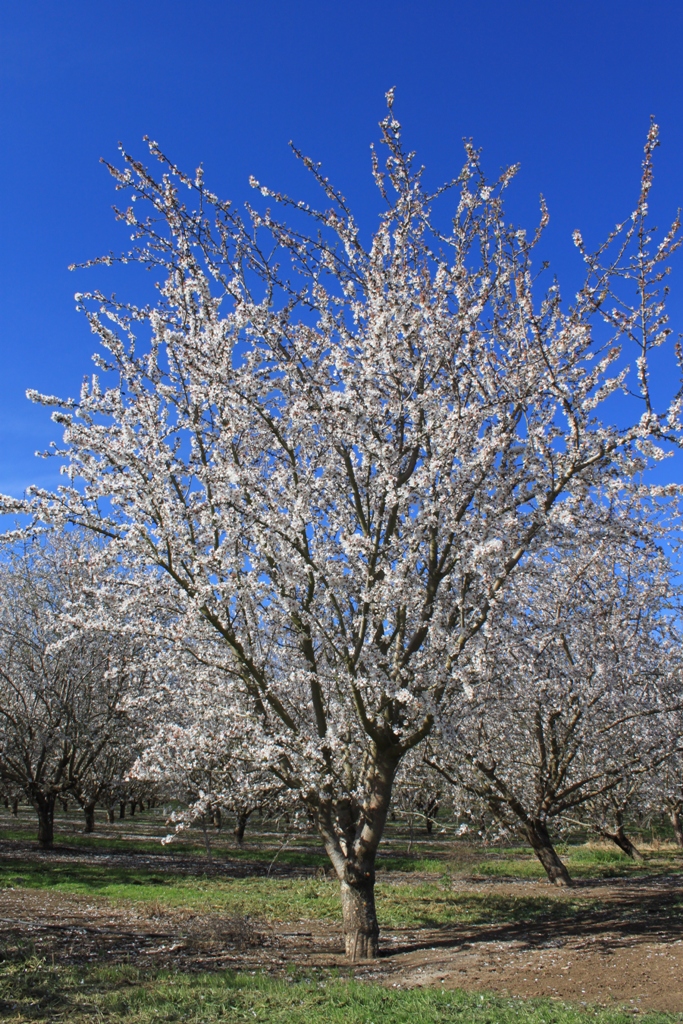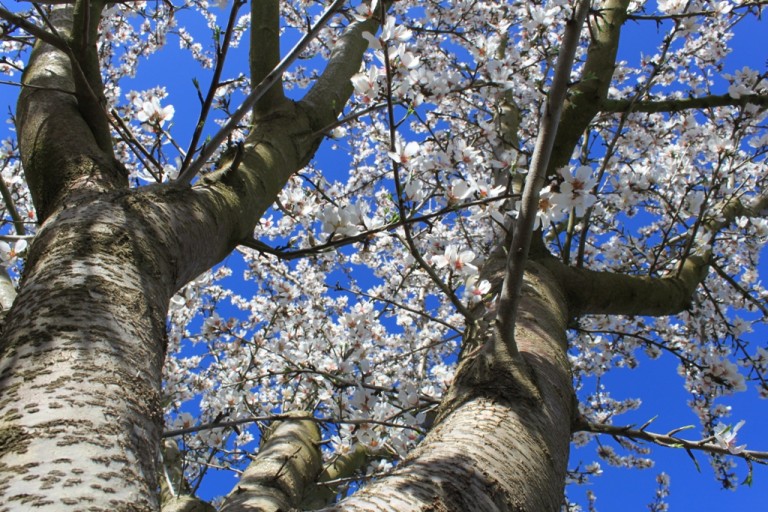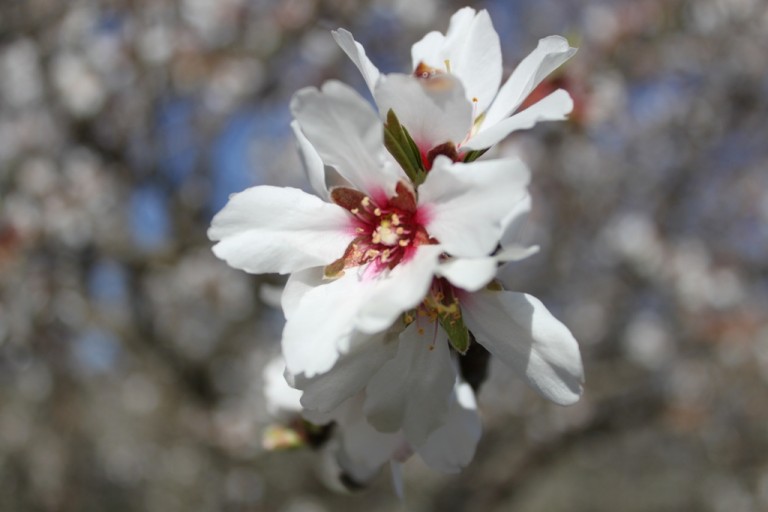 Not all the trees are in bloom yet.  I can't wait to see it next month!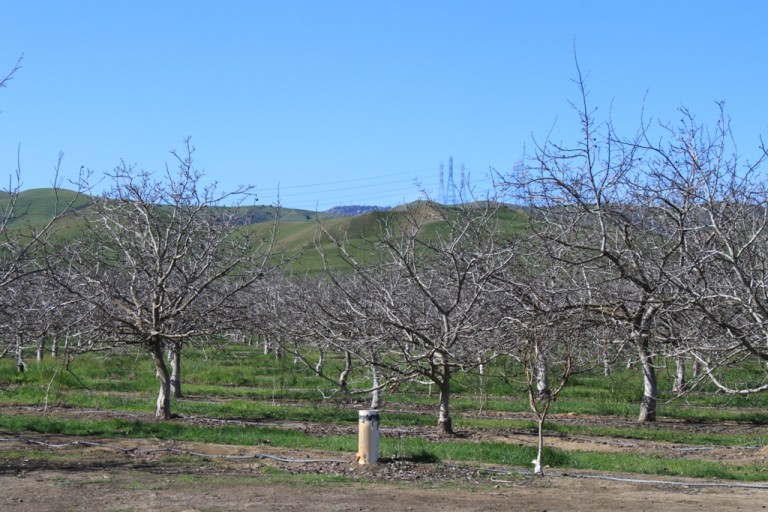 Here's the vista point on the way home.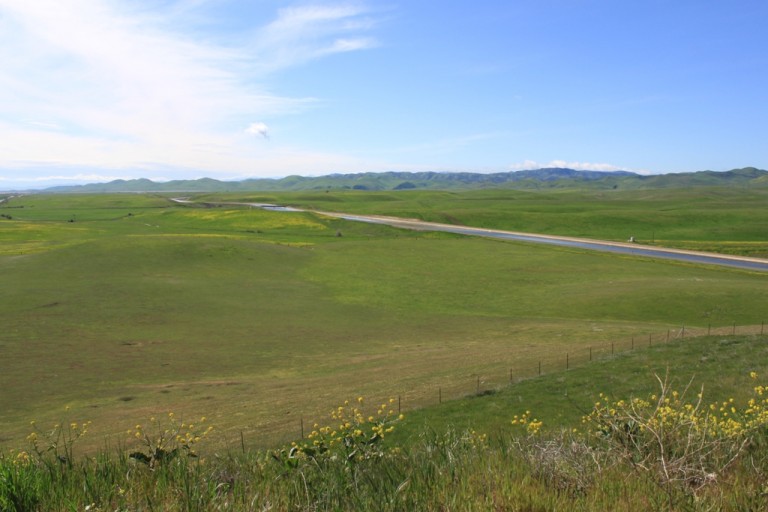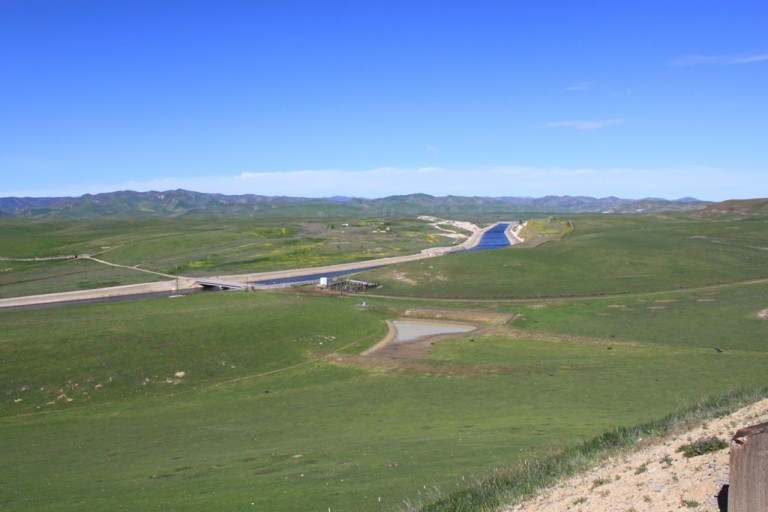 I wish I could show you how the valley floor has these red, pink and white squares on it.  The view is beautiful from the freeway, but I don't dare stop to take the shot, so this will have to do.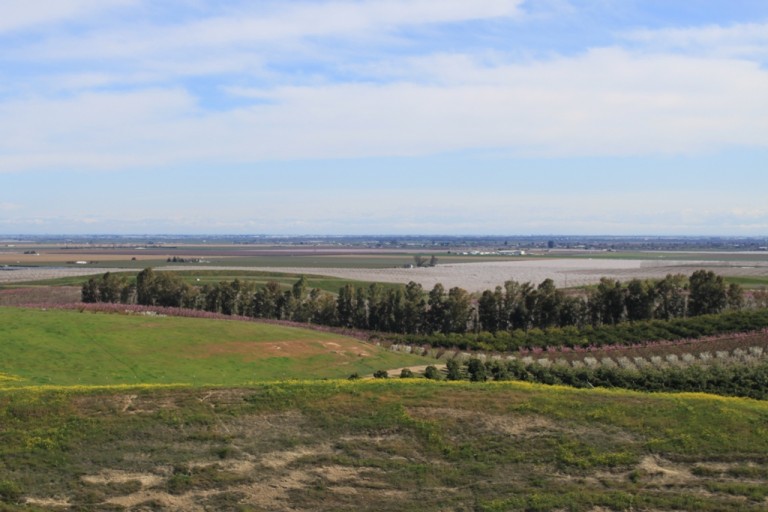 My trip is already booked for next month, almost exactly the same time, so I look forward to seeing the changes. I may have to head off the road and take some agricultural pictures next month – the farmers will be planting and things will be growing.
I'm also flying up in two weeks, and I like to take pictures out the window, so maybe I will be able to show you that patchwork of colors.
Until next month ….