Over on the east side of Owens Lake lies the little town of Keeler, population 50, so says the sign.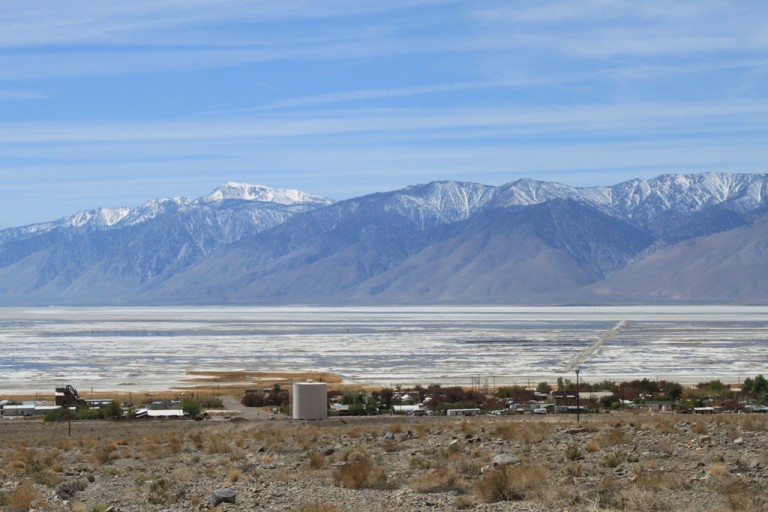 Keeler has been here since about 1870 when it was a busy port for the steamship Bessie Brady which was used to carry silver across Owens Lake from the busy Cerro Gordo mine.  It was also the terminus for the Carson-Colorado Railway which ran from Mound House, Nevada along the east side of the Owens Valley to Keeler.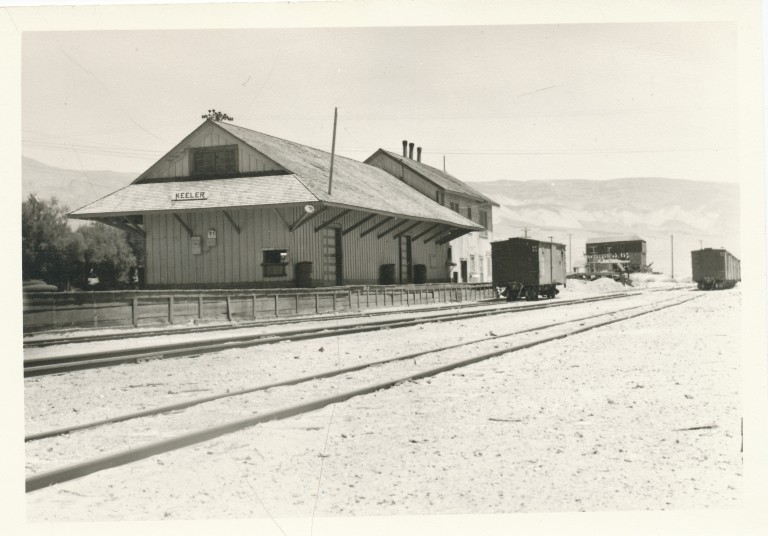 Here is that train station today.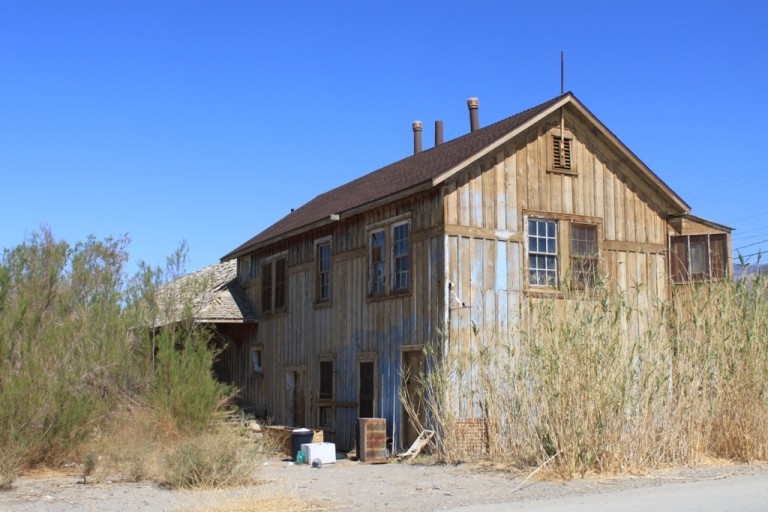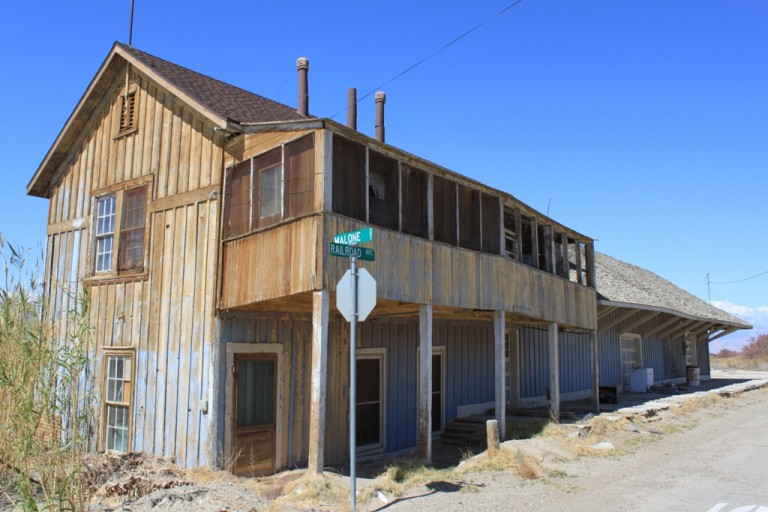 In the 1920s and 30s, Keeler was a major soda ash processing town as well as a busy railroad repair facility.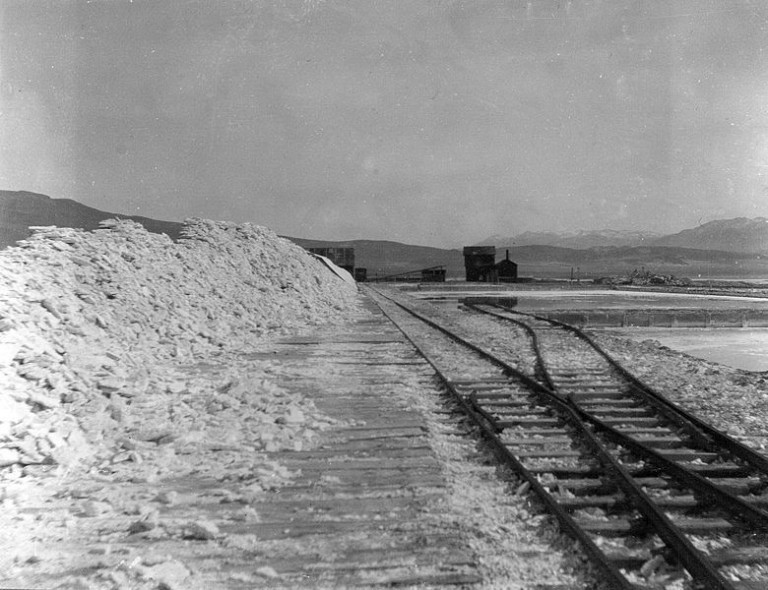 But the diversion of the waters of the Owens Valley to serve Los Angeles dried up the lake for the most part, so the soda ash facilties moved to the west side of the lake.  Train service ended in 1960 with the tracks removed in 1961, and so Keeler, too, dried up for the most part.  Now, Keeler's probably more well known for enduring the nasty alkali dust storms from Owens Lake (hence, the dust control project).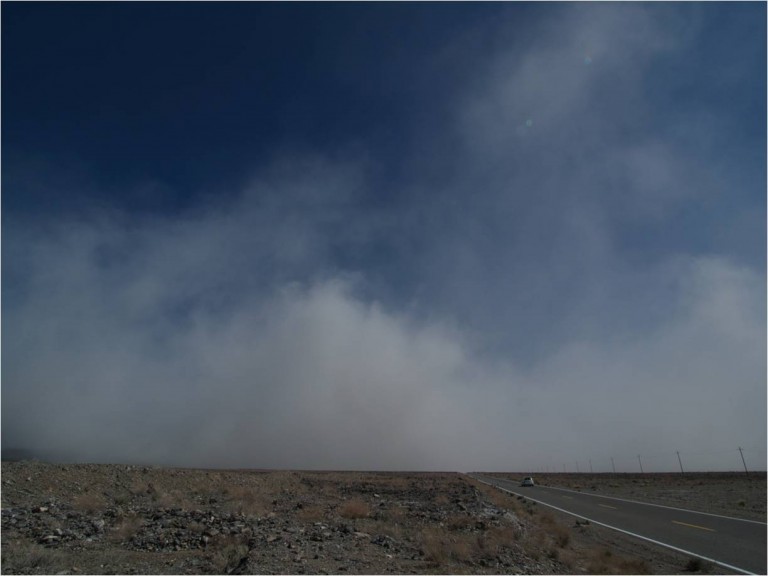 Here is Keeler's "beach" …  the sign's a bit weathered and hard to read.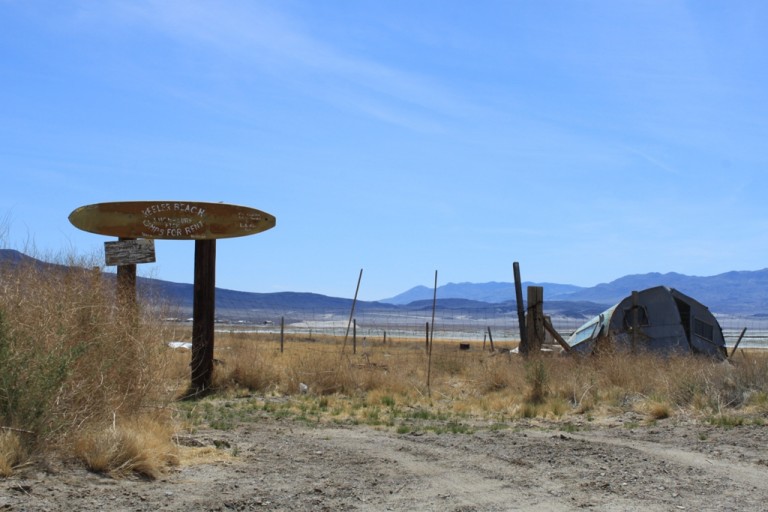 So here is mhlradio's picture from when the sign was more readable.
Next to the beach is the swim club, of course.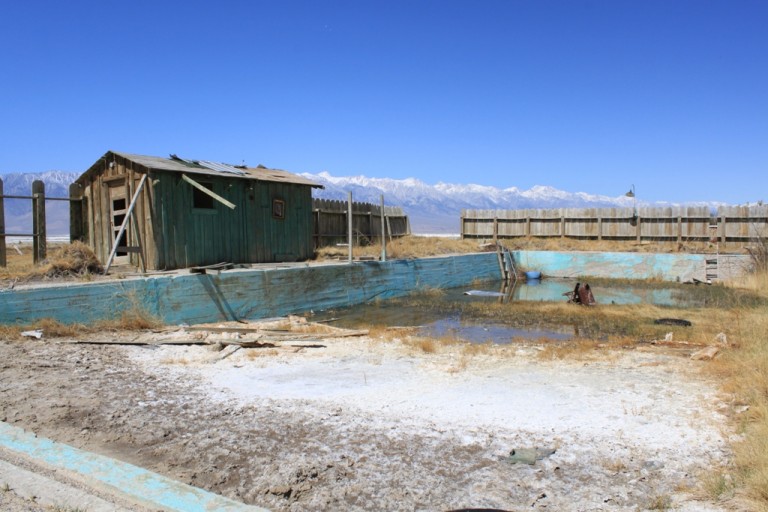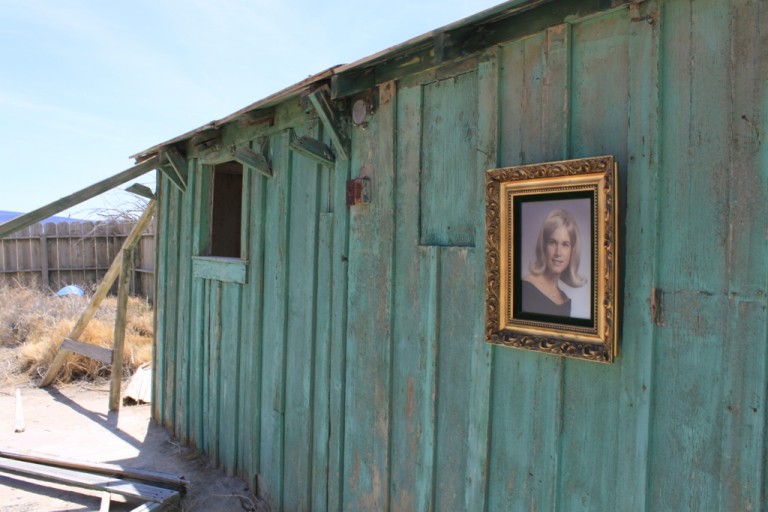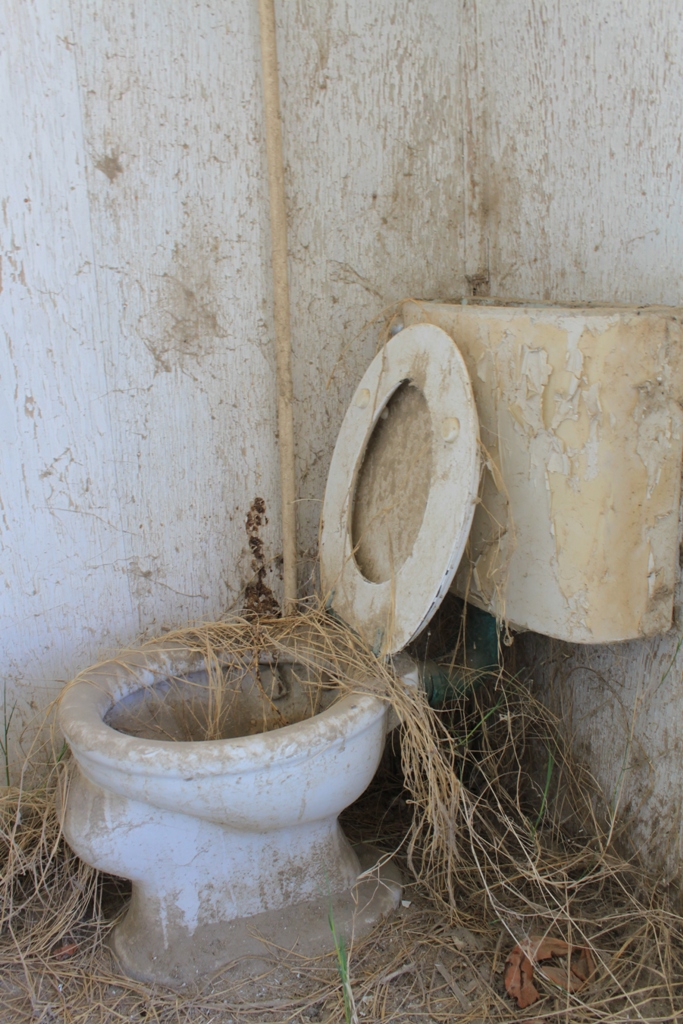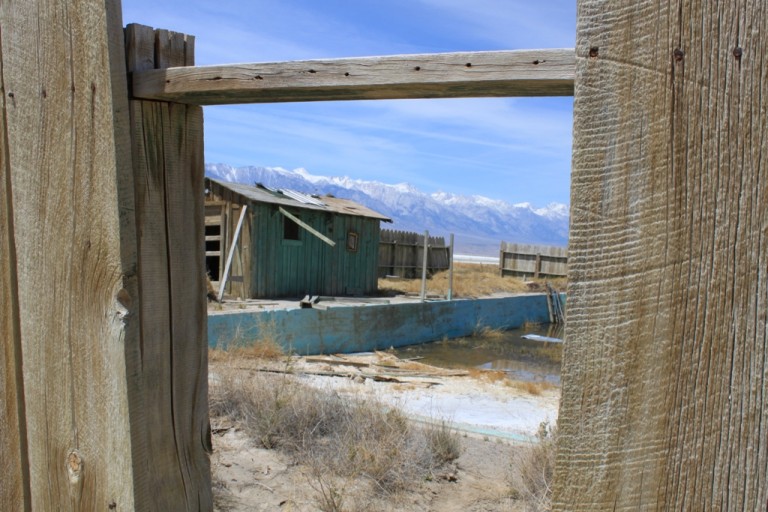 And the old school house …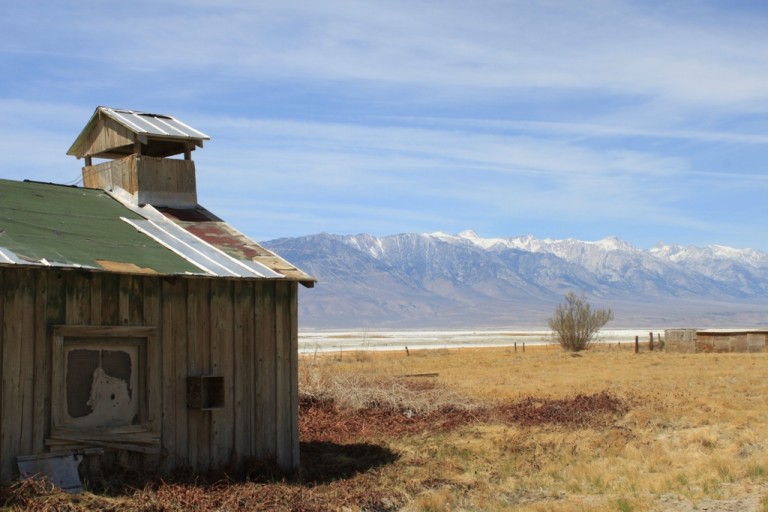 So, no surprise, it takes a special sort of person to live in such a place. So while in town, we visited with a local home artist …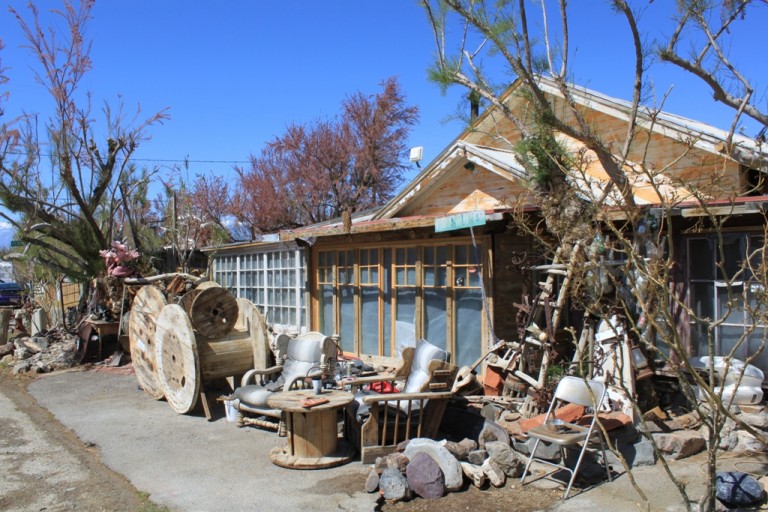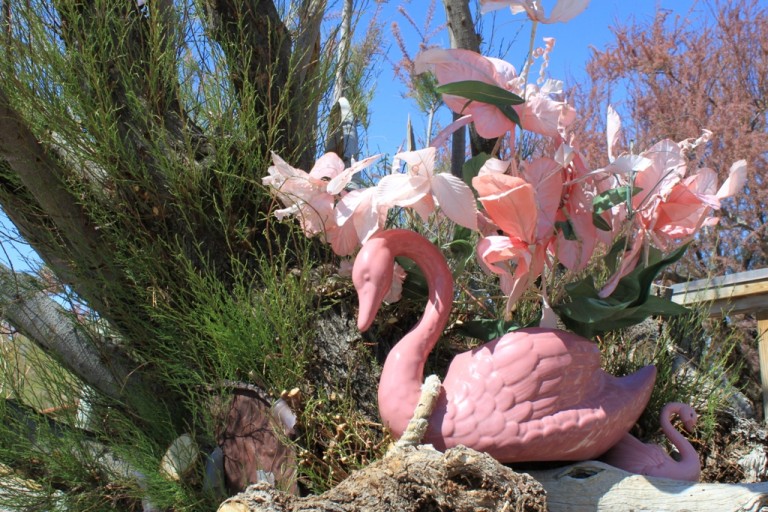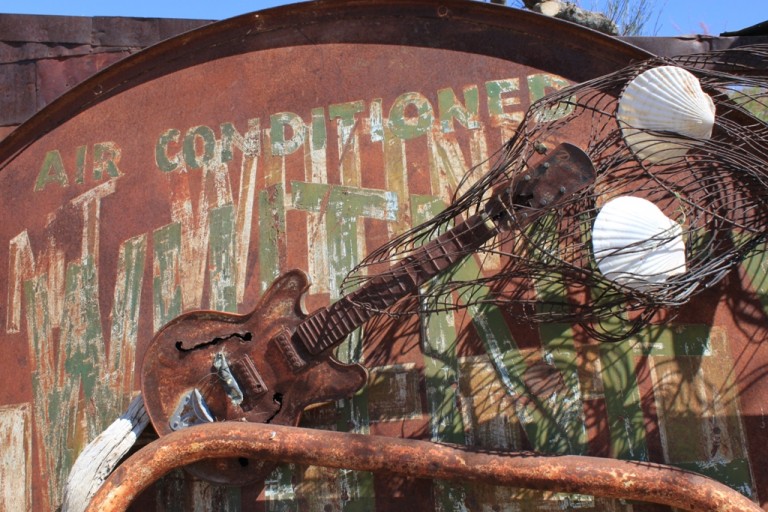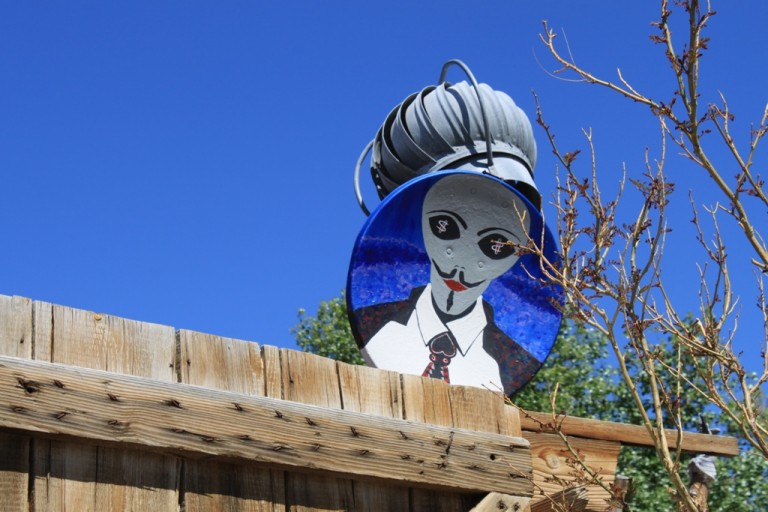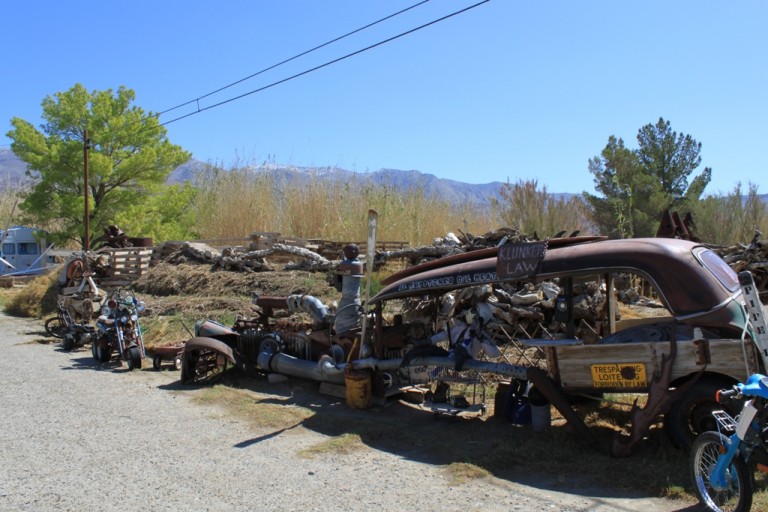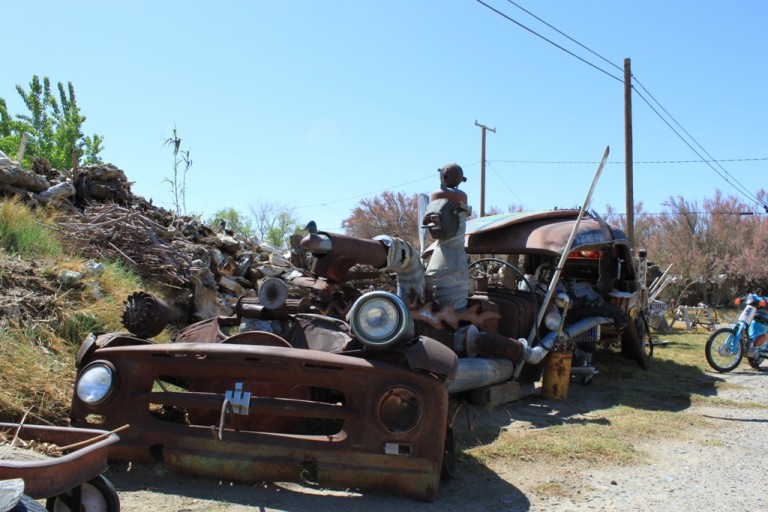 Here's the truck this gentleman drives around in – the license plates, one from every state he's been to.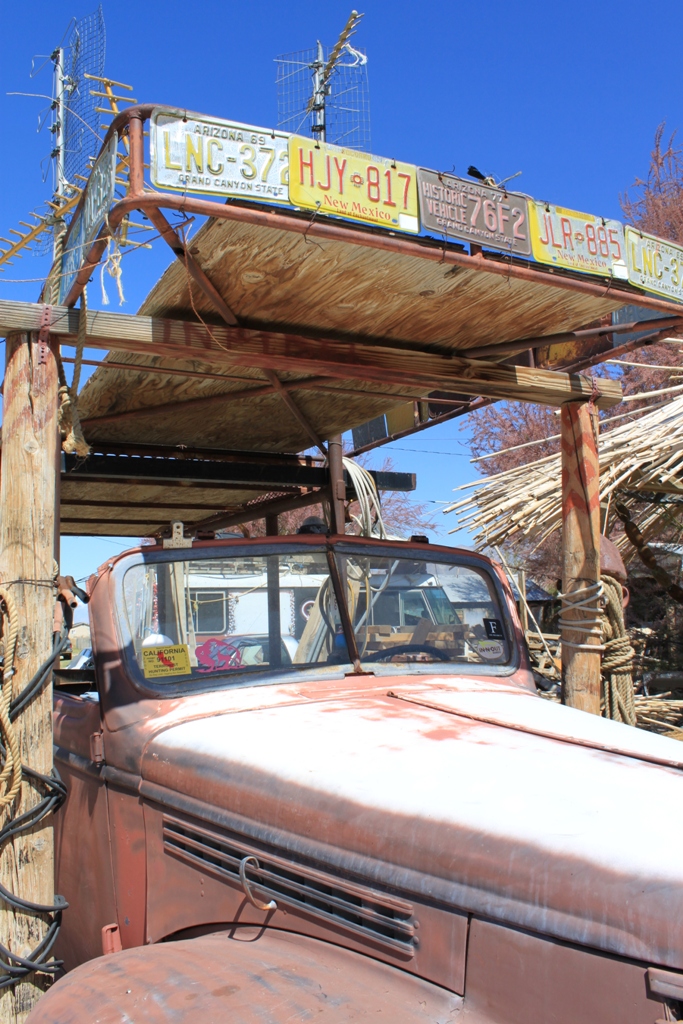 Custom paint job …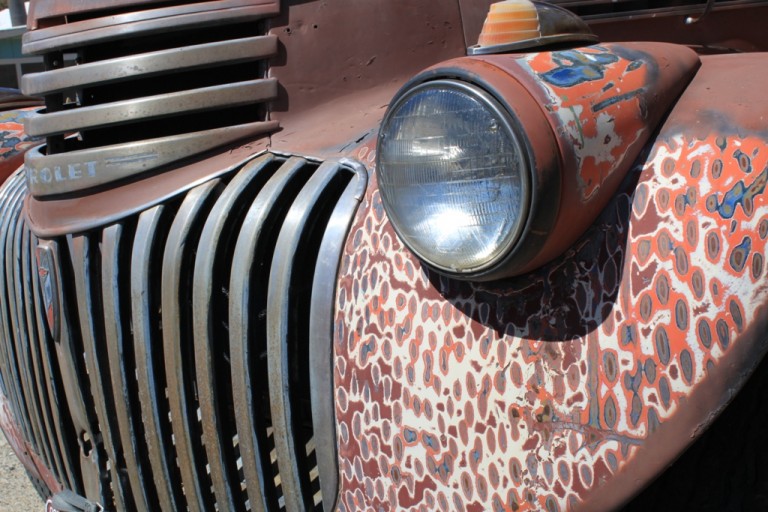 Just up the road lie the remains of Swansea.  It was the site of a silver smelter and a port until the Lone Pine earthquake in 1974 uplifted the lake so that the port of Swansea was no longer usable, necessitating the moving of the port to Keeler.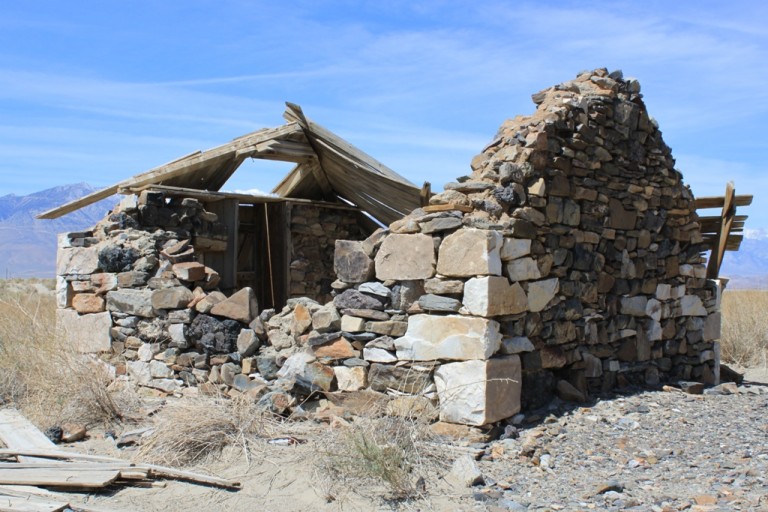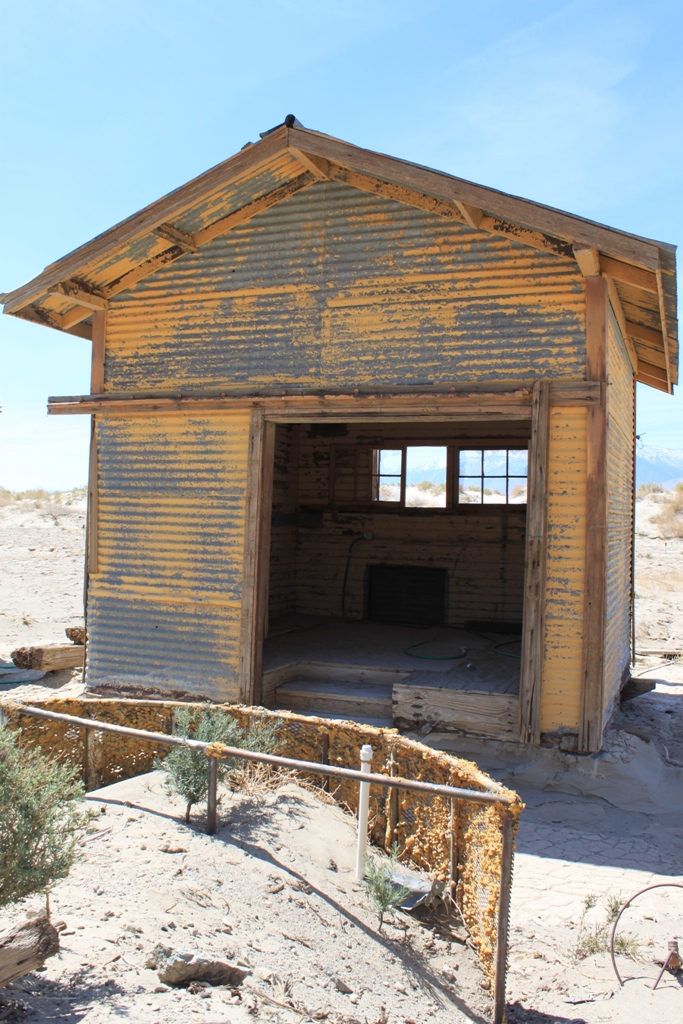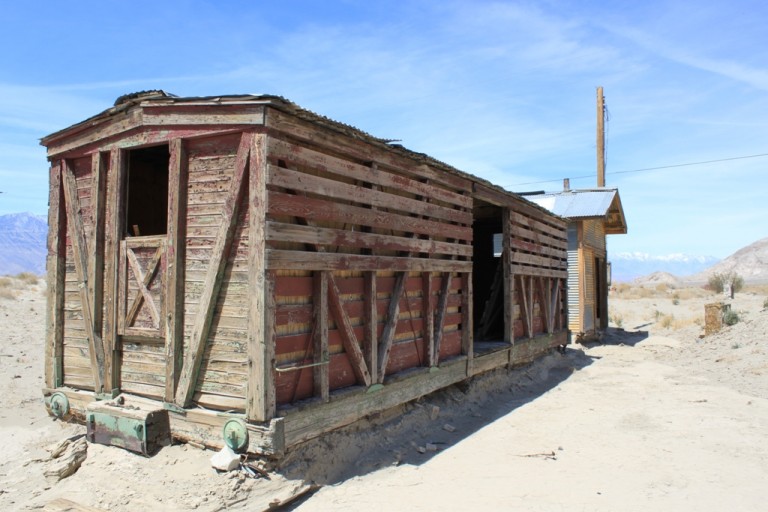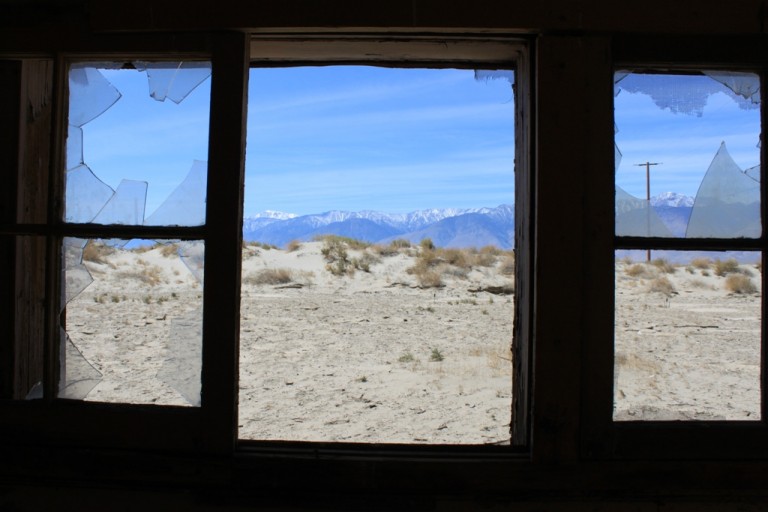 For more on Keeler: