Last August, on a trip through the Owens Valley, I had another chance to drive across the lakebed.  My earlier pictures were from the spring; there was much more water on the lakebed because that is a time of year when dust storms are likely.  Late summer, such storms are less likely and so there was much less water – and much fewer birds as well.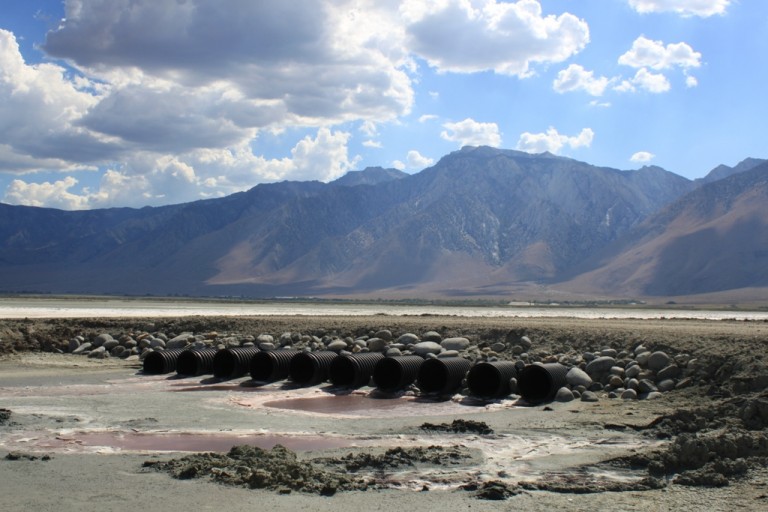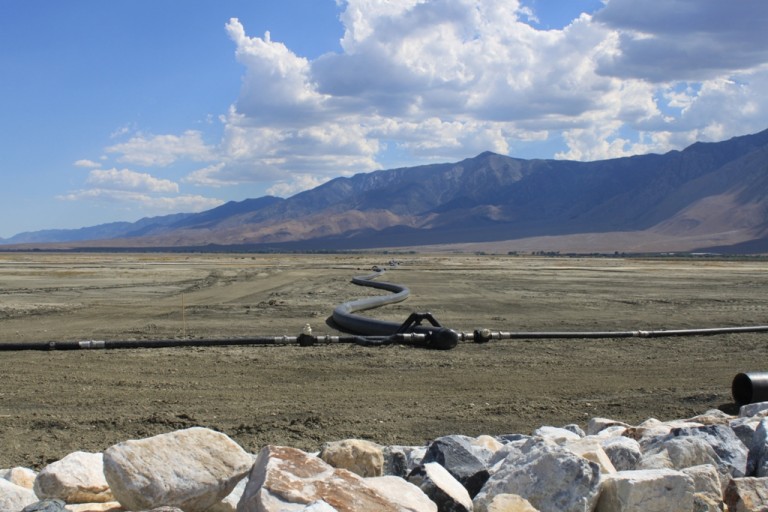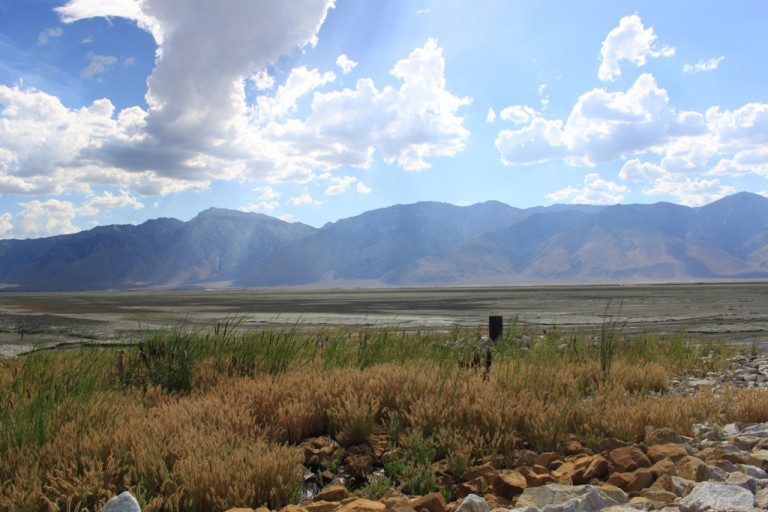 Lots of halobacteria around in the summer.  Halobacteria like the salty brine.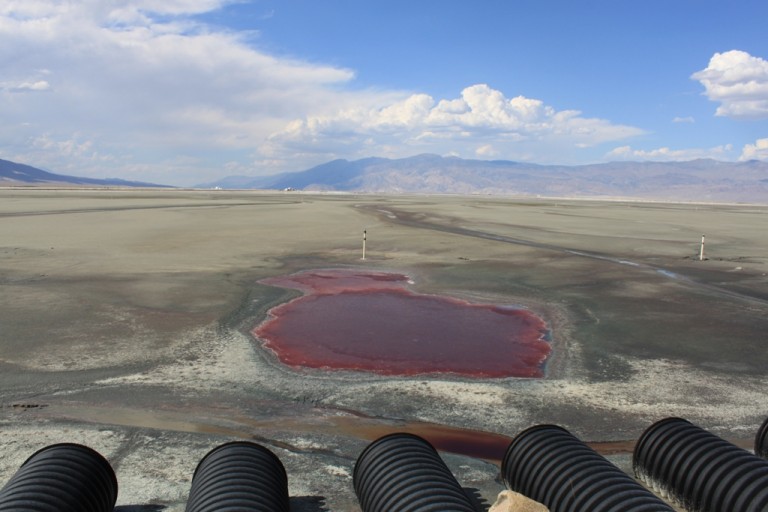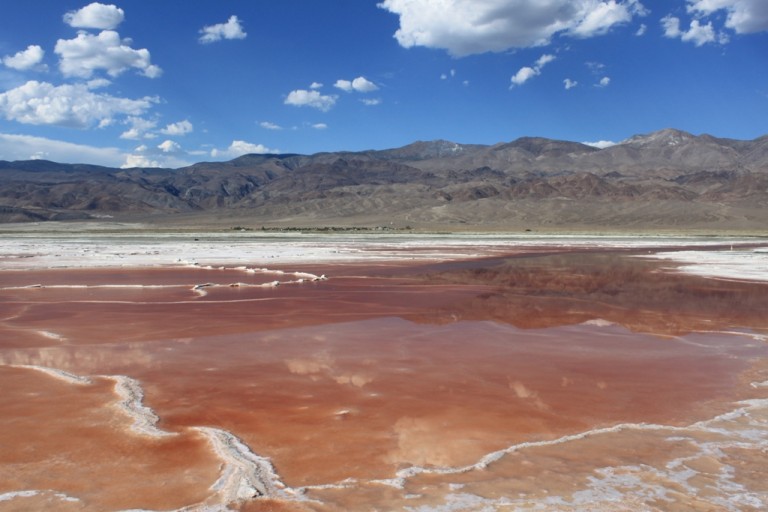 The funky infrastructure is always my favorite part of the Owens Lake bed …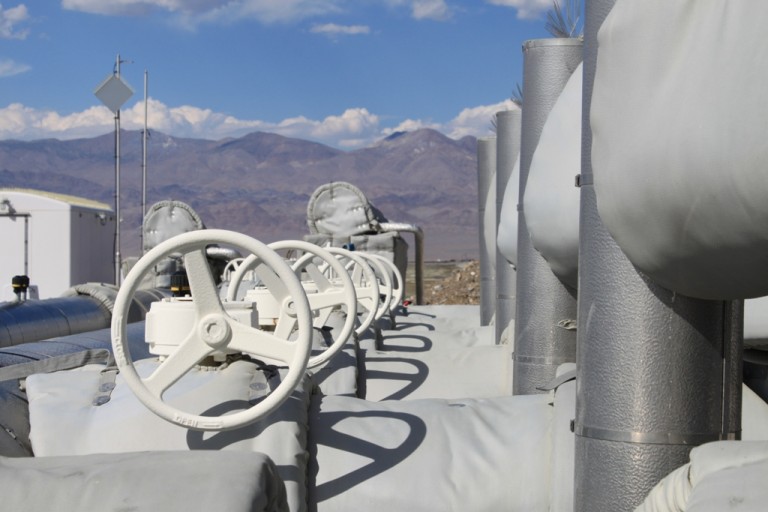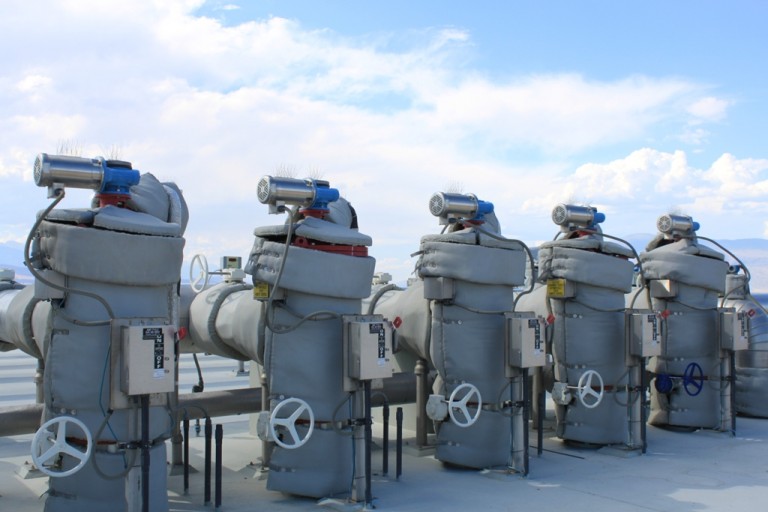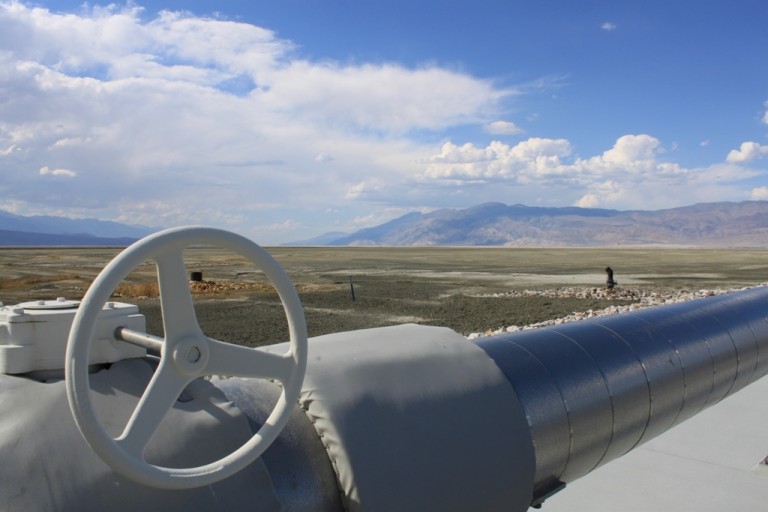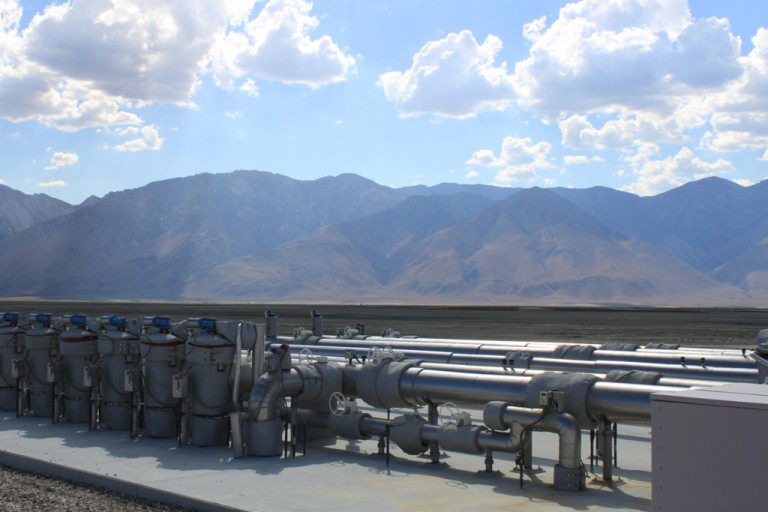 There was some water on portions of the lake bed.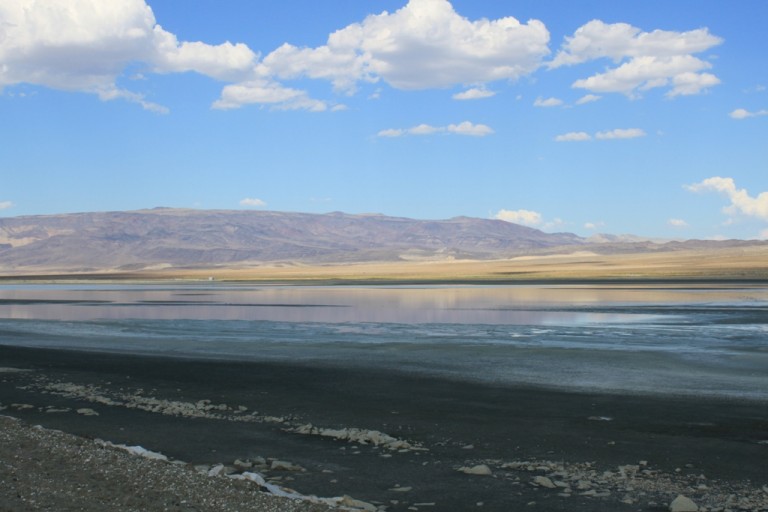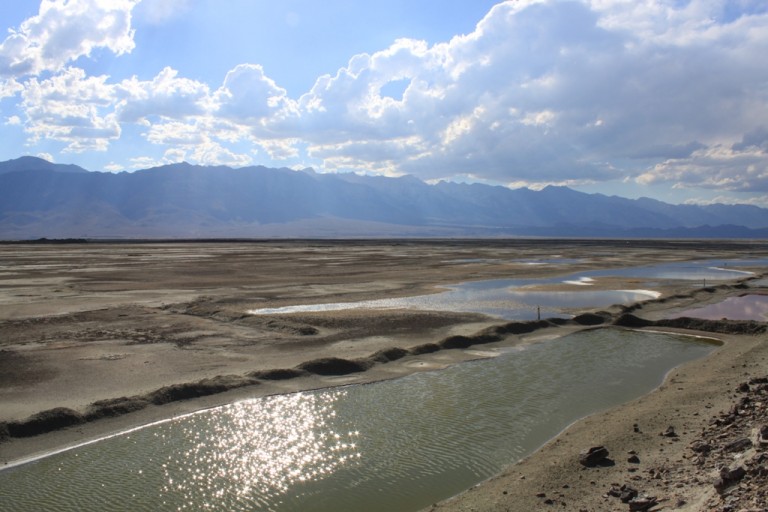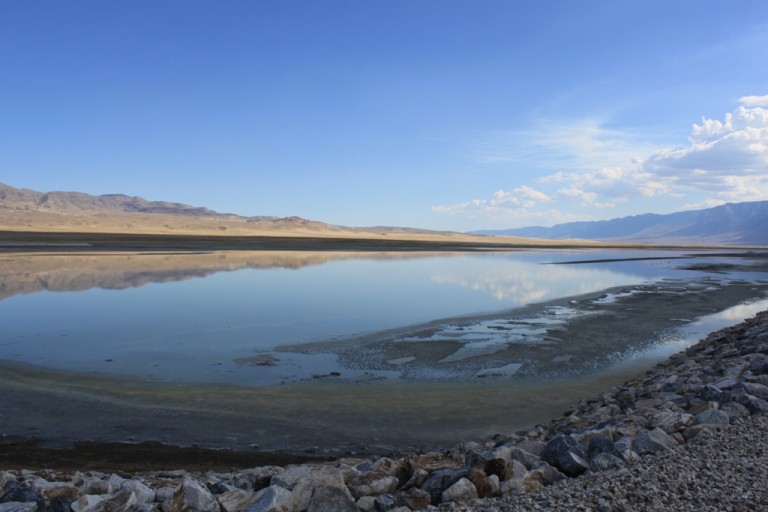 At the far northern end is the LA DWP pumpback station, which returns the water that the DWP sends down the Lower Owens River to the Los Angeles Aqueduct.  (see this post for more information).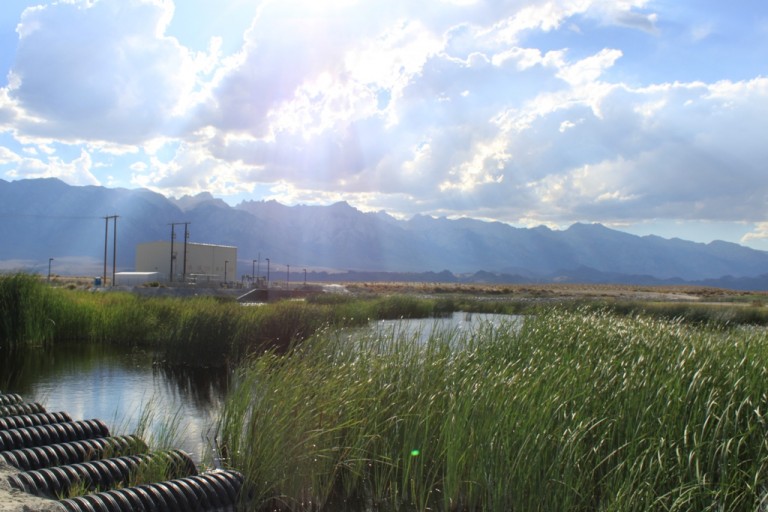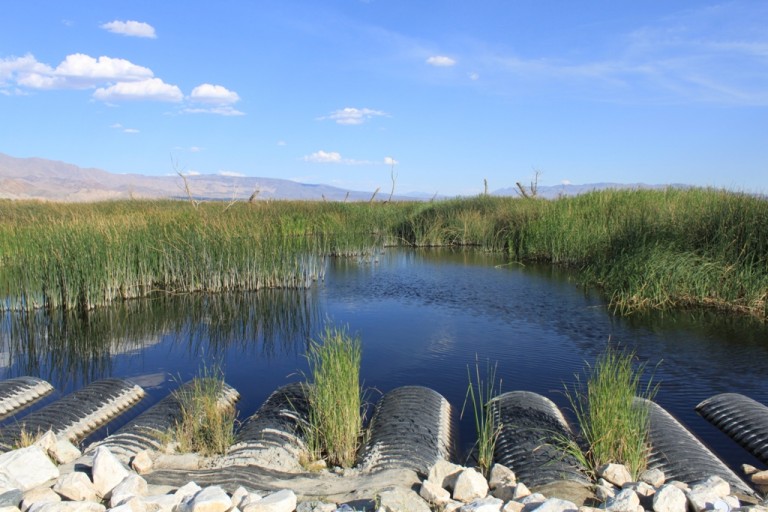 I've extensively photographed the Owens Lake Dust Control Project:
And for more on halobacteria: