This is Los Angeles' spectacular Walt Disney Concert Hall, home of the L.A. Philharmonic.   I remember reading somewhere that the inspiration for the building is a rose. Do you see a rose in that building?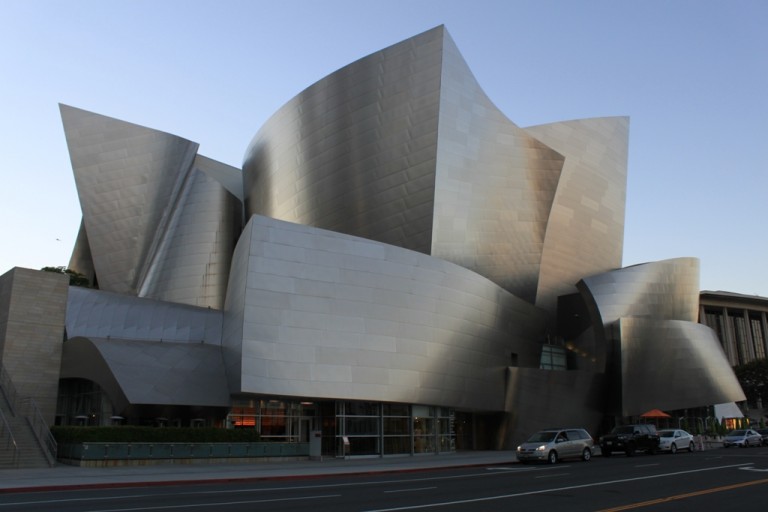 Whether you do or don't, it is a spectacular building.
The building was designed by Frank Gehry and completed in 2003 at a cost of $274 million.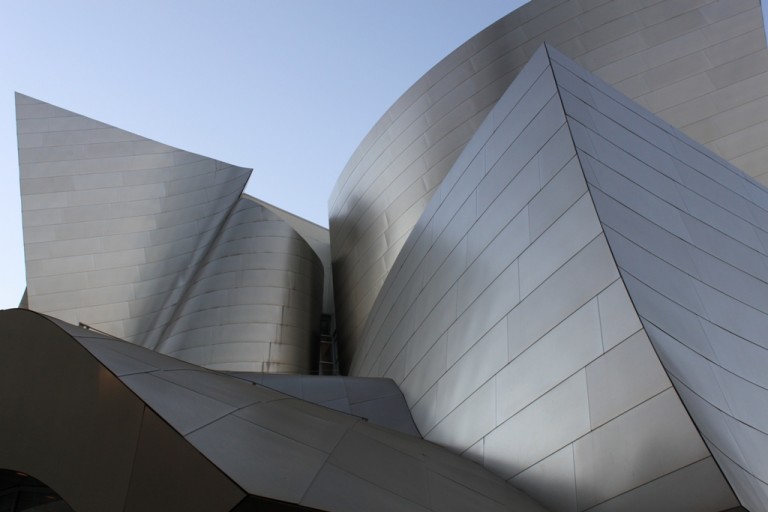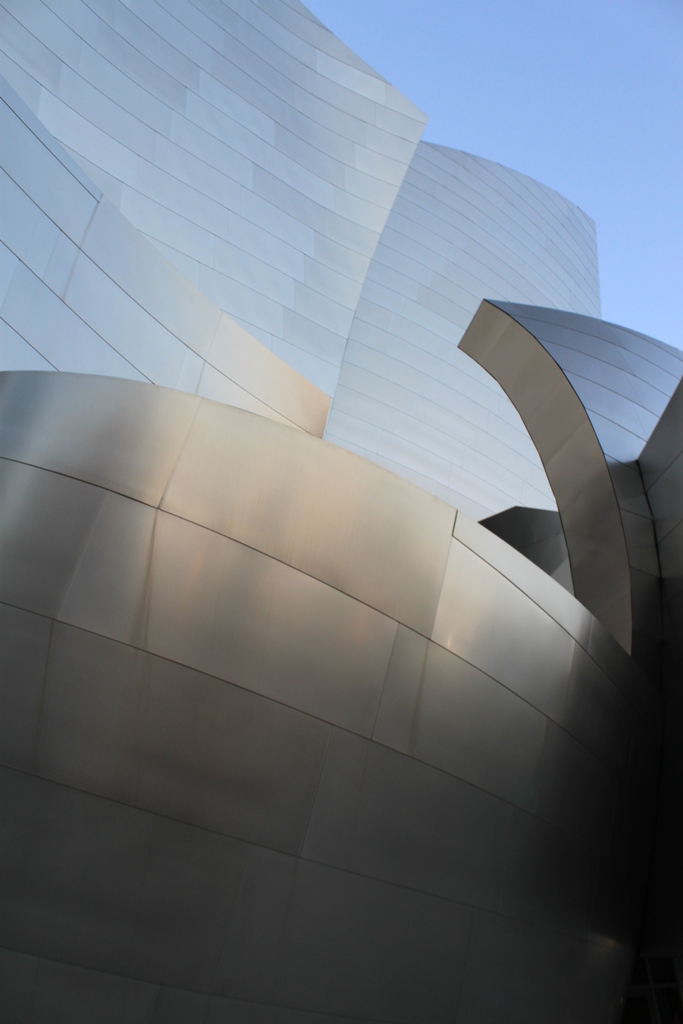 I have attended a concert and it's beautiful inside.  The acoustics are as stunning as the architecture.  Unfortunately, today I can only photograph the outside.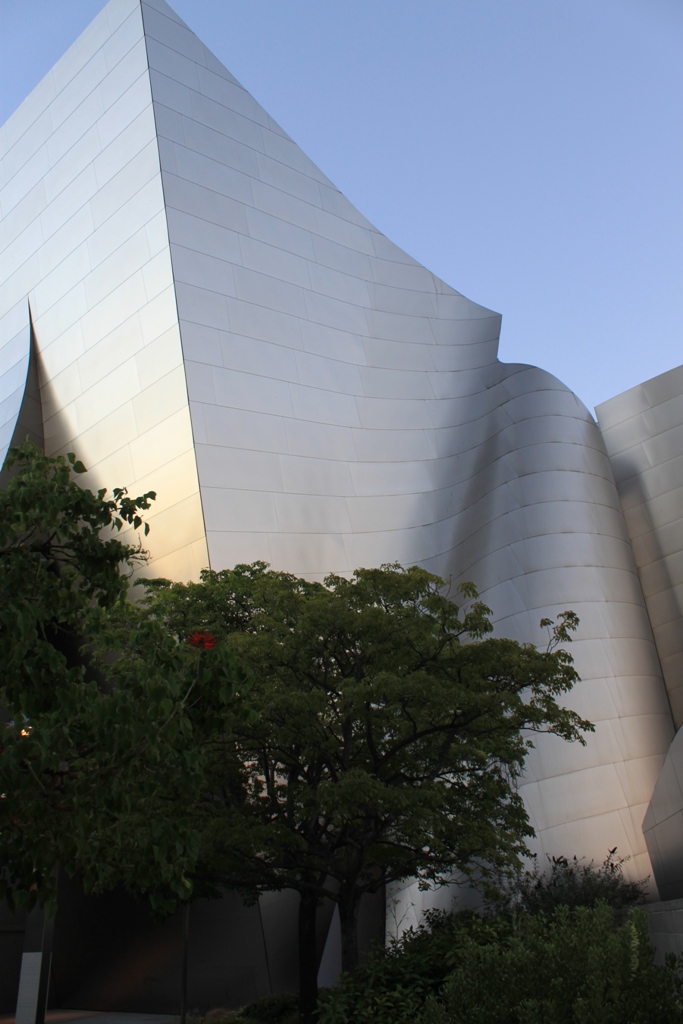 Behind the venue is a small public square and two outdoor performance spaces.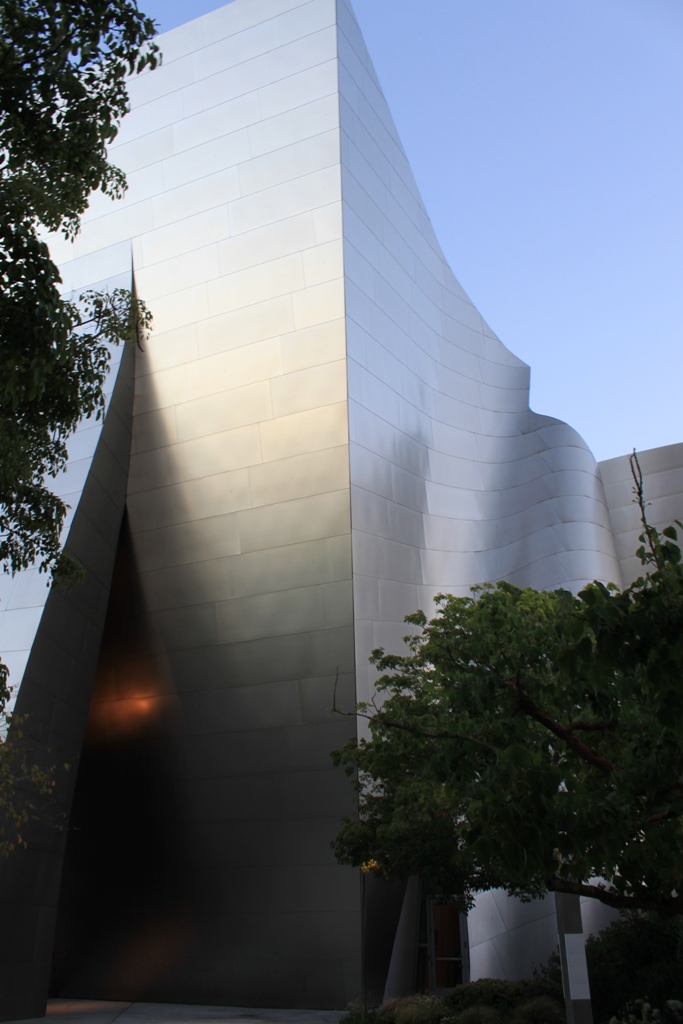 Note the labyrinth in the foreground  below.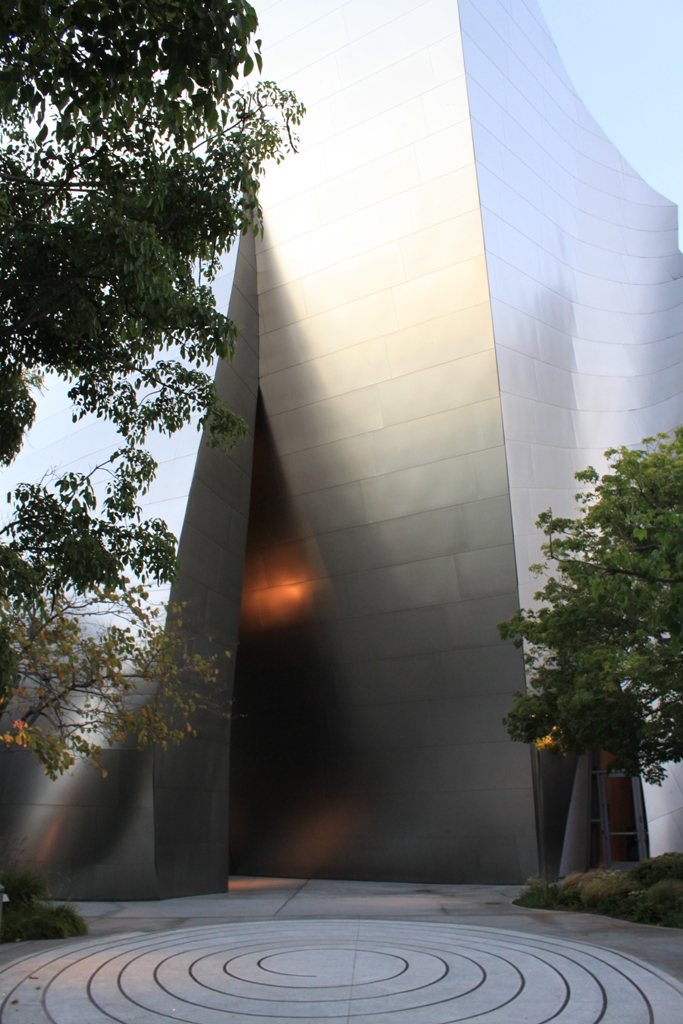 Unfortunately, I had very little time on this evening and I was losing the light fast.  I plan to return to downtown in the fall and take photography walking tour, returning here to take the self-guided architectural tour, plus visit a few other notable buildings I couldn't get to  on this particular evening.
For more information on the Walt Disney Concert Hall: