It may sound strange, but there aren't many public gathering places in Los Angeles. While there are many places to go in Los Angeles that can accomodate large numbers of people, there isn't really an equivalent of New York's Times Square. I think the closest thing is Universal's City Walk, although I suspect it's not much like the real thing in NYC. But it certainly is Hollywood.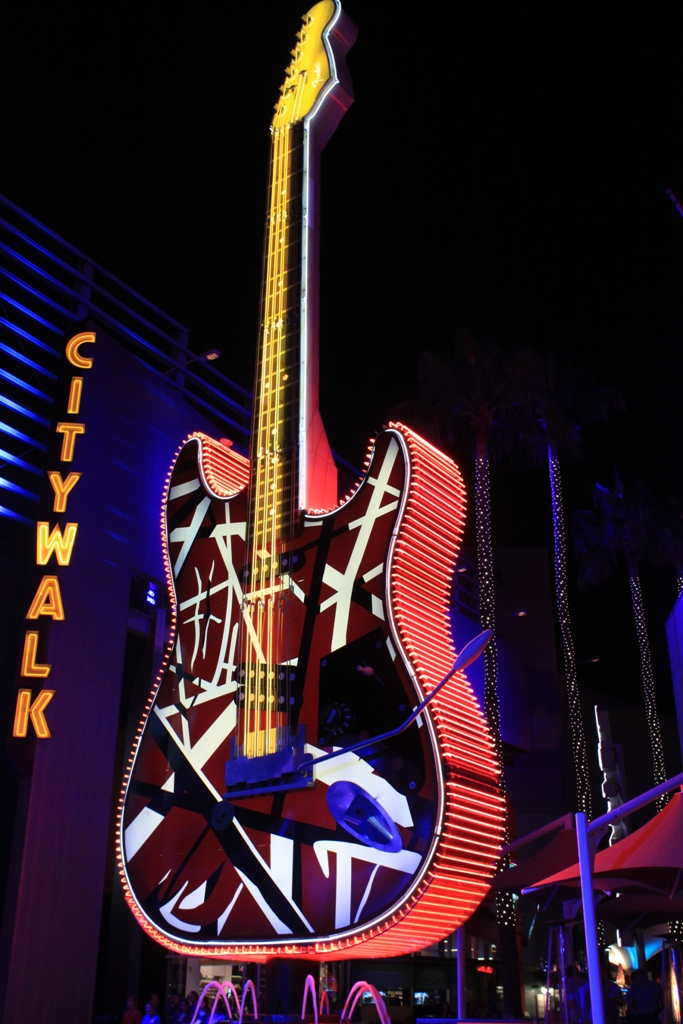 CityWalk is located next to Universal Studios.  It is an entertainment, dining and shopping venue full of fake California kitsch, which only fits.  This IS Hollywood, you know.  Or, more exactly, North Hollywood, but close enough.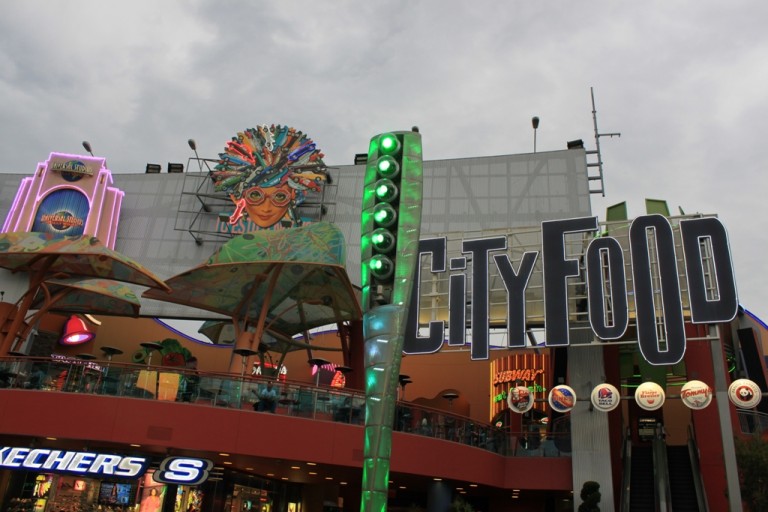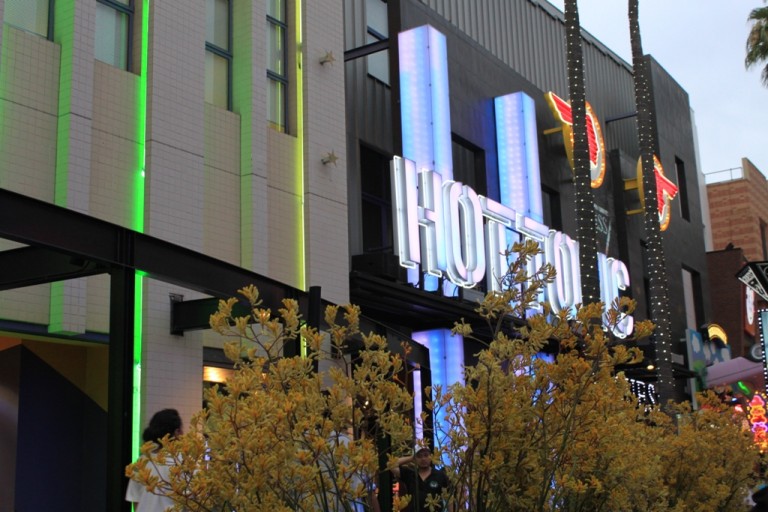 There is the required street performer.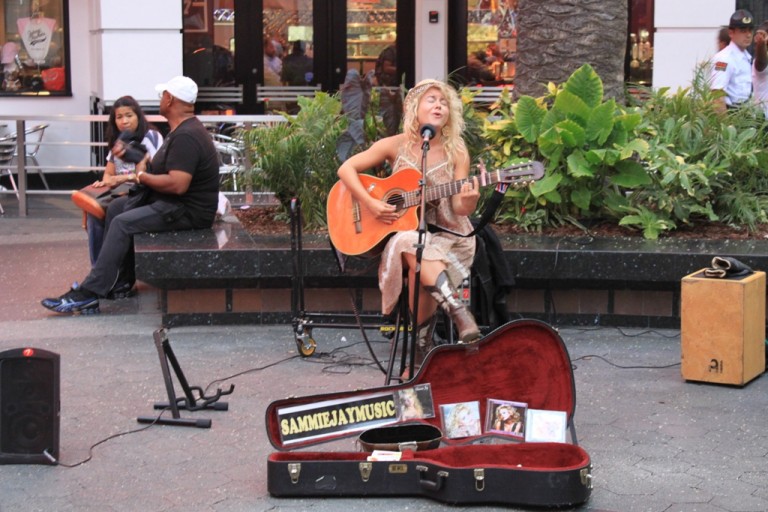 There's the required fountain here, too, but I didn't get a good picture of it.  Here's the view looking up …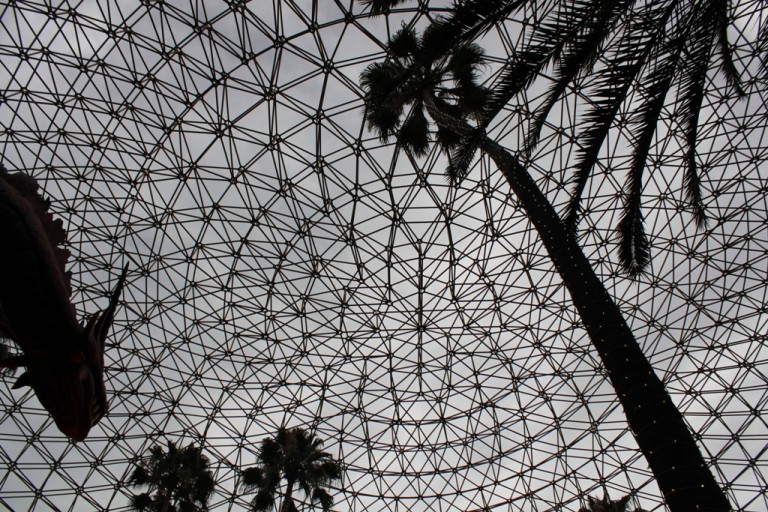 It is at night, though, when the place really comes alive and the neon lights up the walkways.  It's real eye candy – and fun to photograph.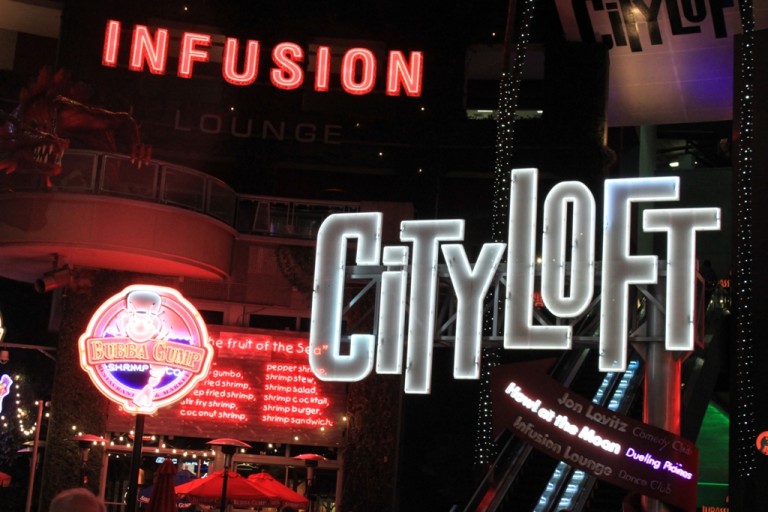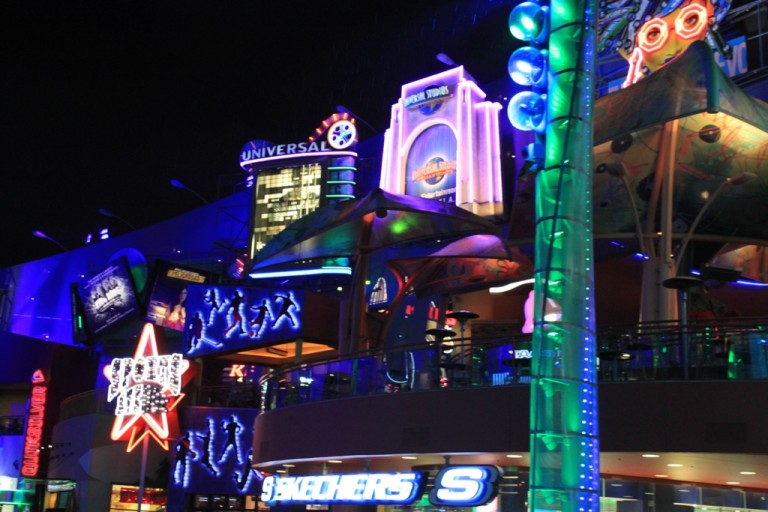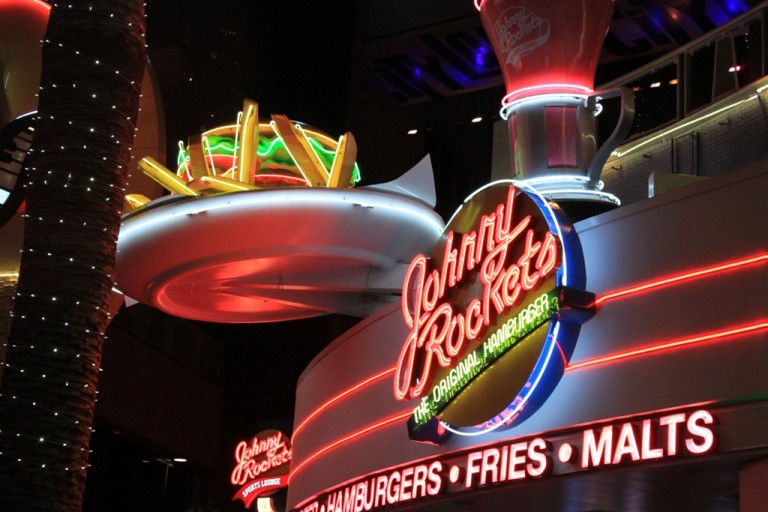 There are a lot of interesting shops here.  Some are expensive, and some are not.  Here's a store that had something for everyone: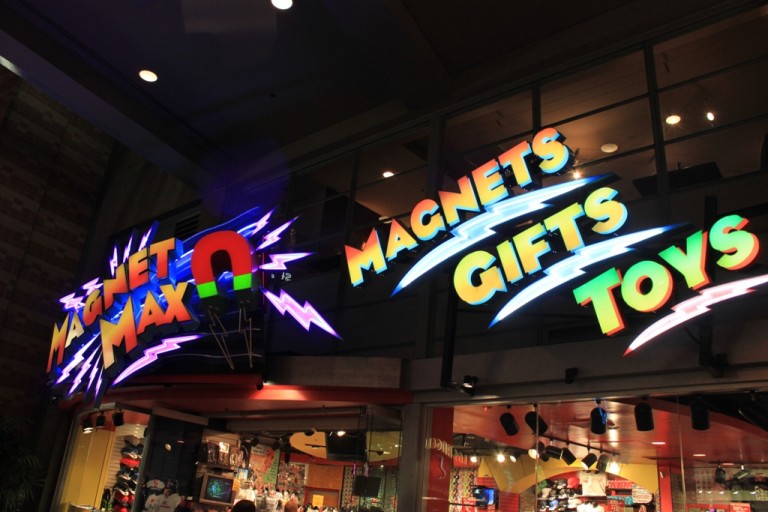 Not surprisingly, many, many magnets….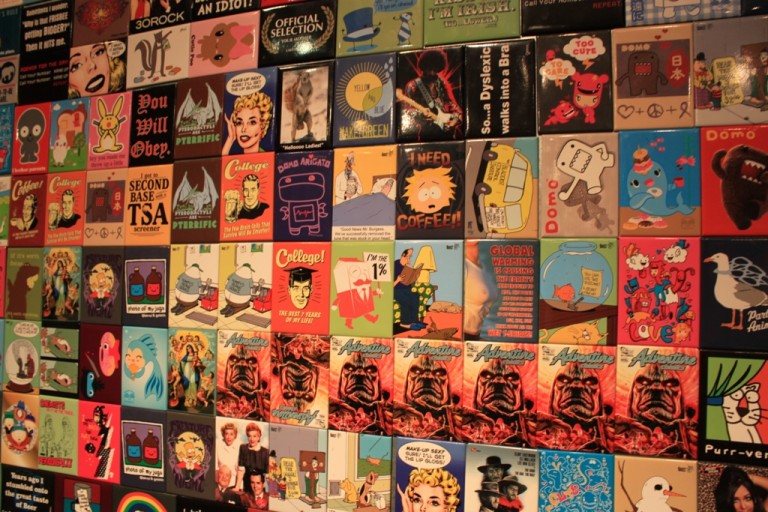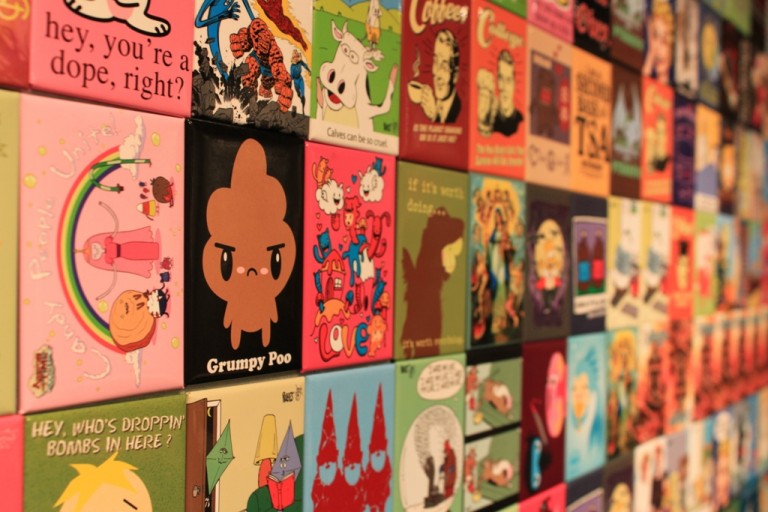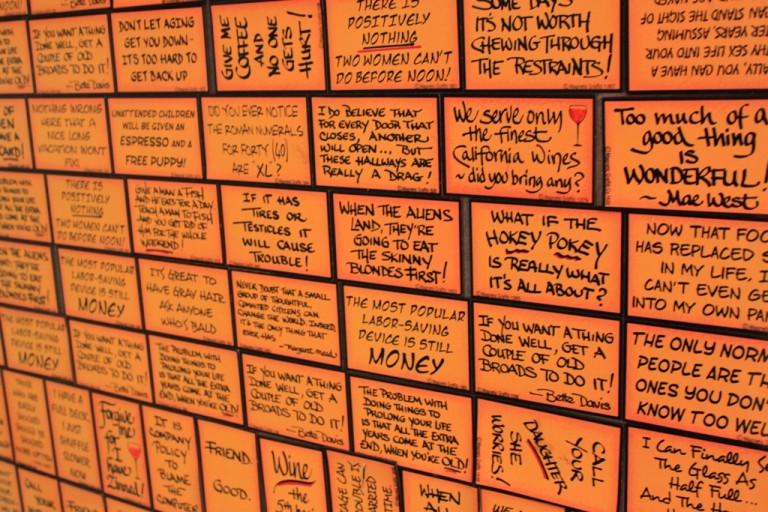 You can see a movie at the theater.  There's at least a dozen screens, and if you bring them your parking ticket, they'll give you $5 rebate.  We watched Madagascar 3 in 3-D – it was a great movie.
When we came out of the movie, it was raining (a rare Southern California experience, especially in July).  The rain certainly brightened up the landscape.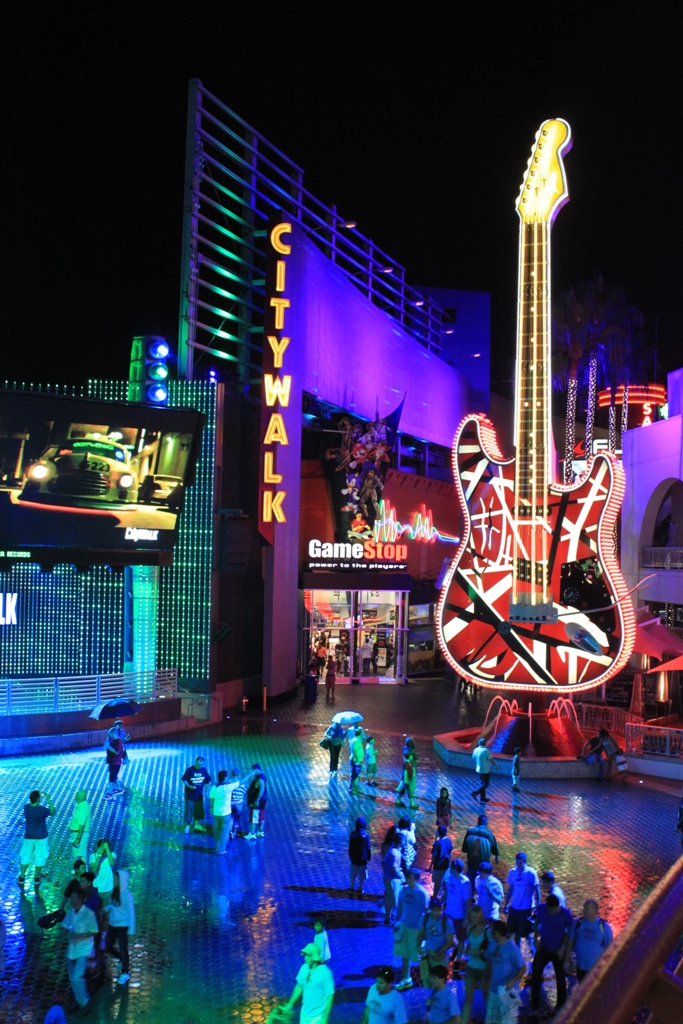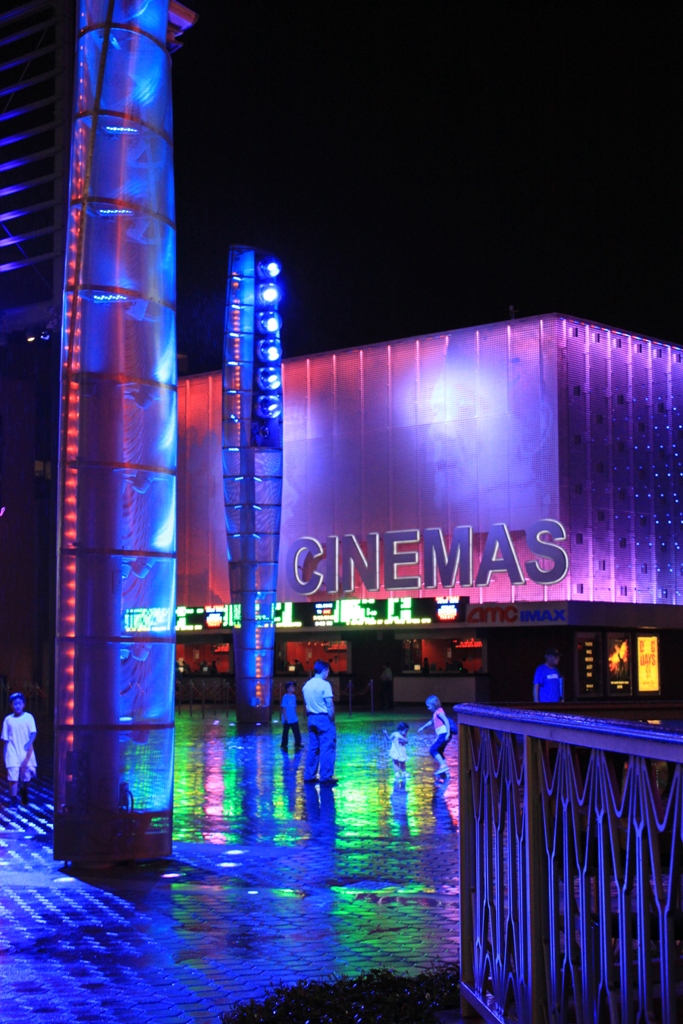 Out in front of the cinemas is a large square and a stage.  On the weekends in the summer, bands play here.  When there are no bands, a jumbotron plays music videos.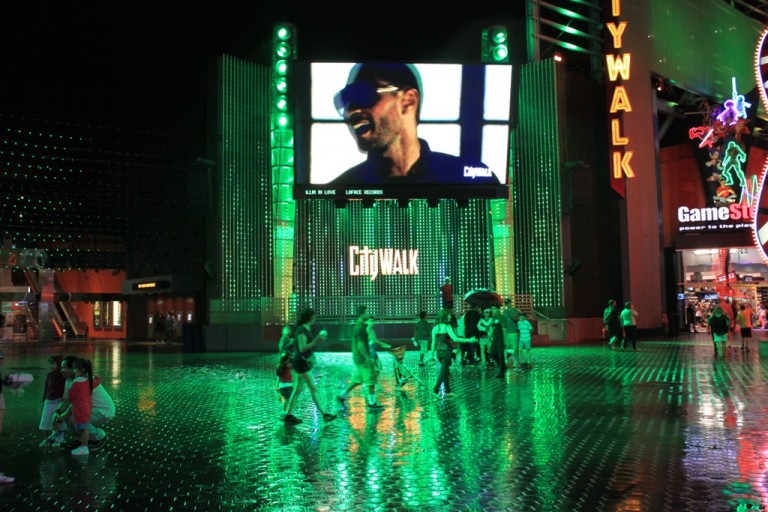 The big neon guitar adorning the outside of The Hard Rock Cafe to me is iconic here.  The guitar is an upgraded version of the one which was here a few years ago when I last visited with my camera.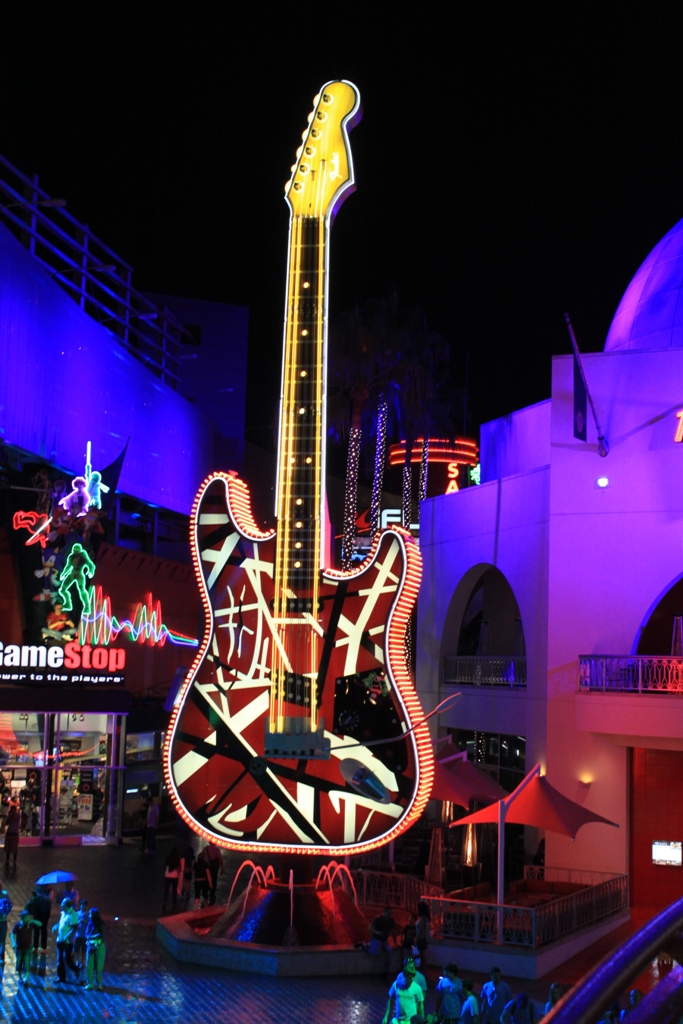 Here is the old guitar (below).  The rain tonight prevents me from taking the picture at the same angle 🙁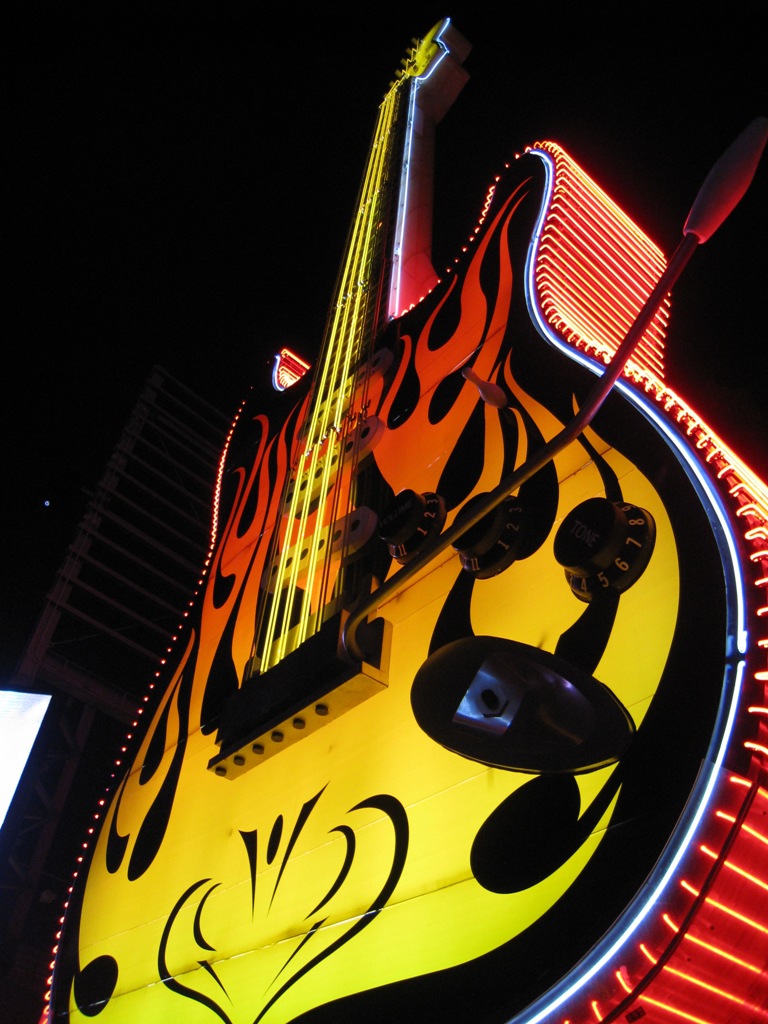 A favorite storefront from before which is no longer here was the Chocolate Loco.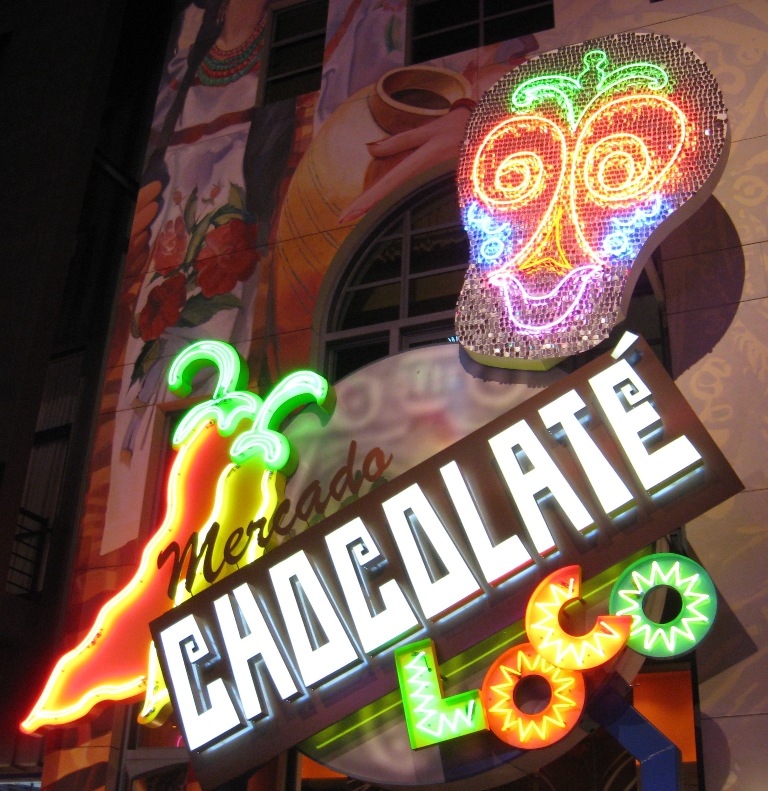 But there were plenty of others – some with some gimmicks …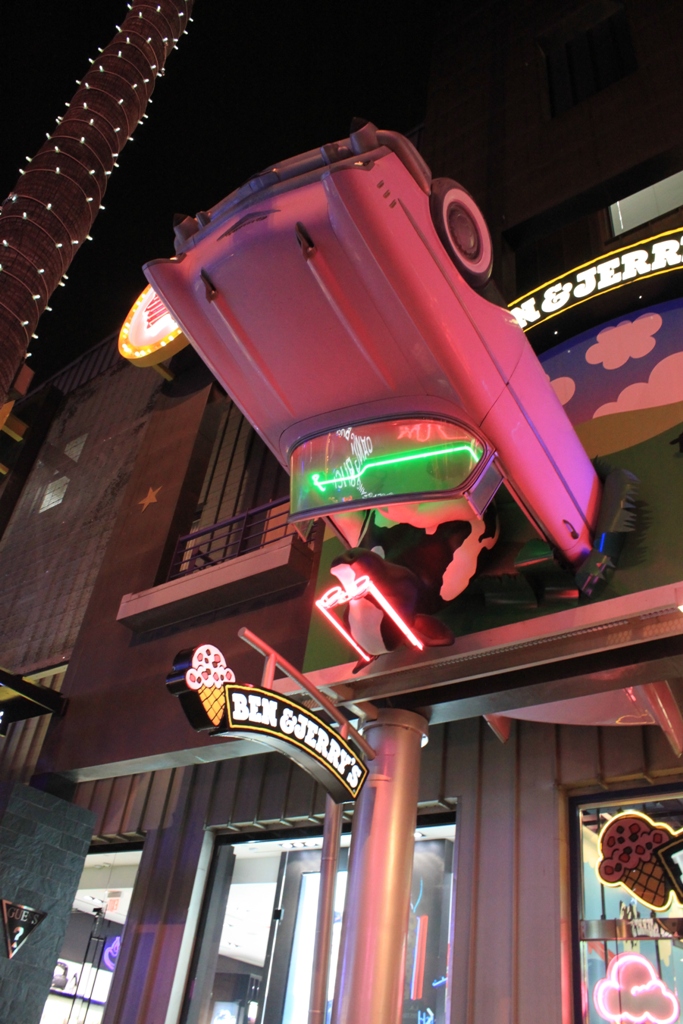 And of course, King Kong …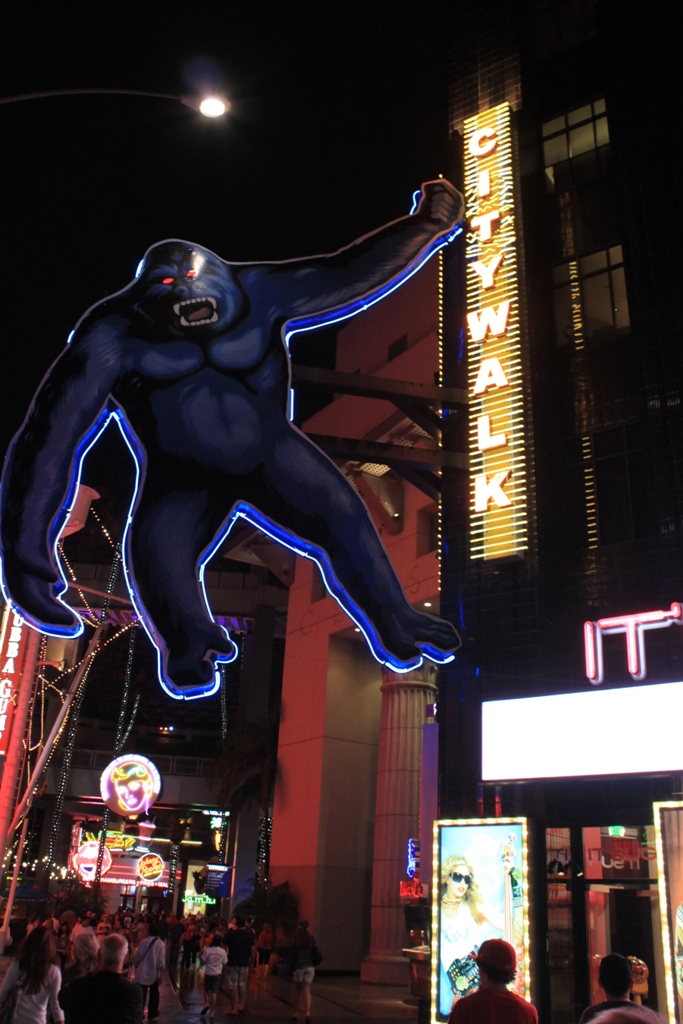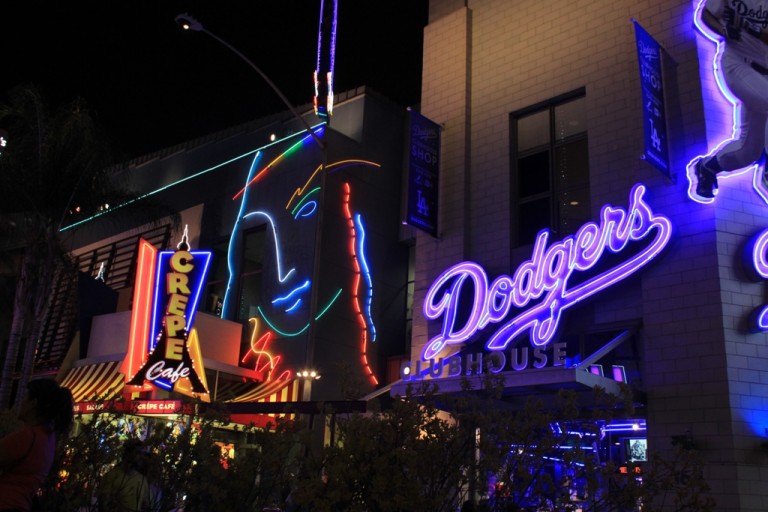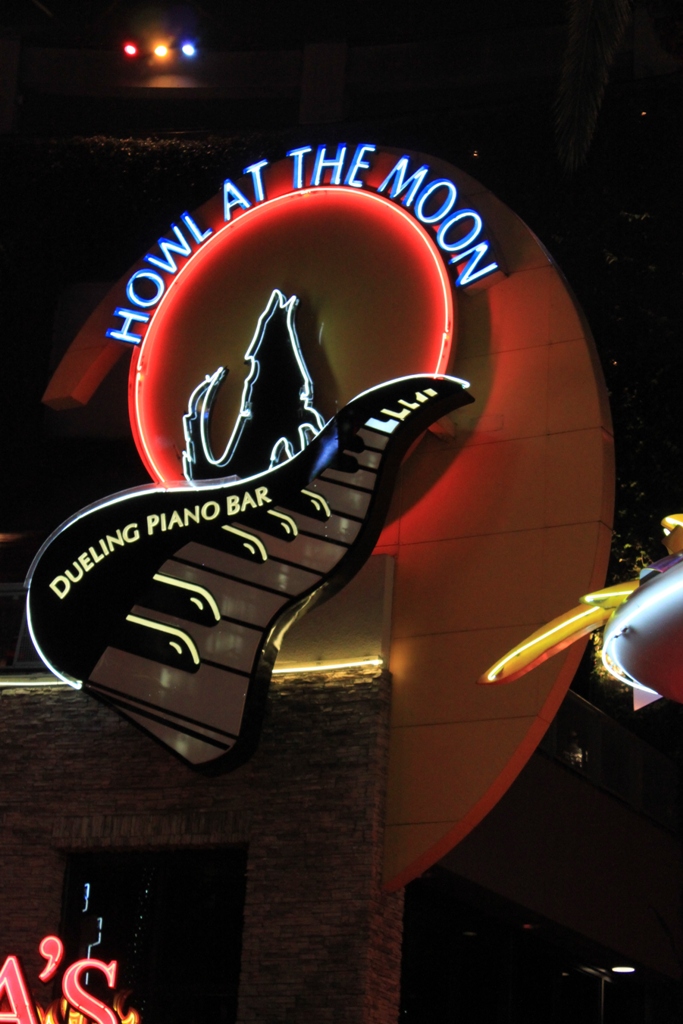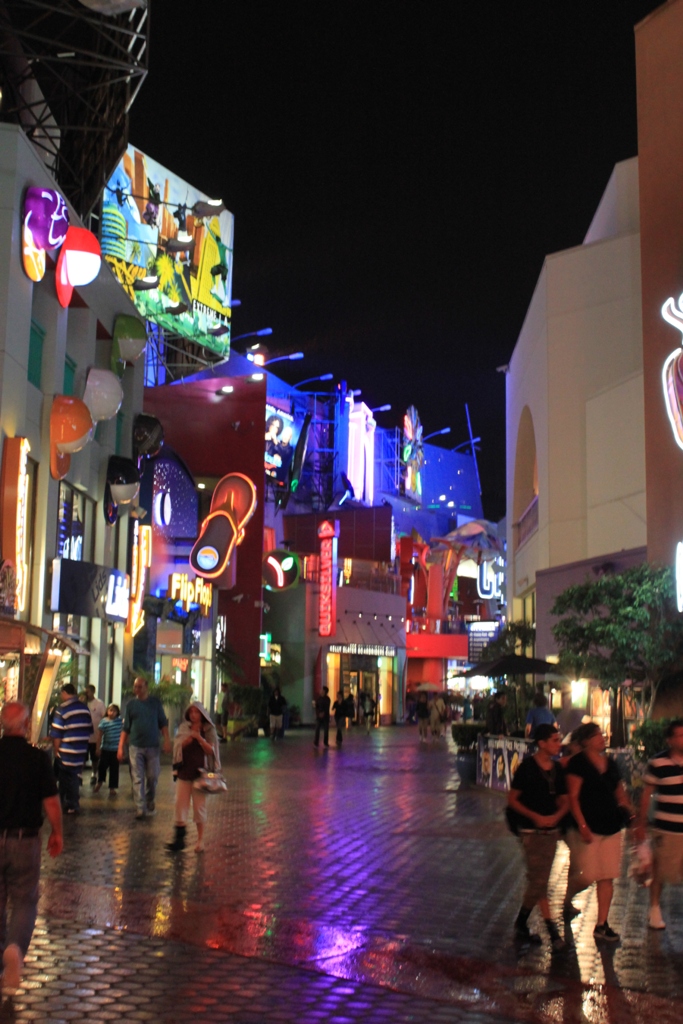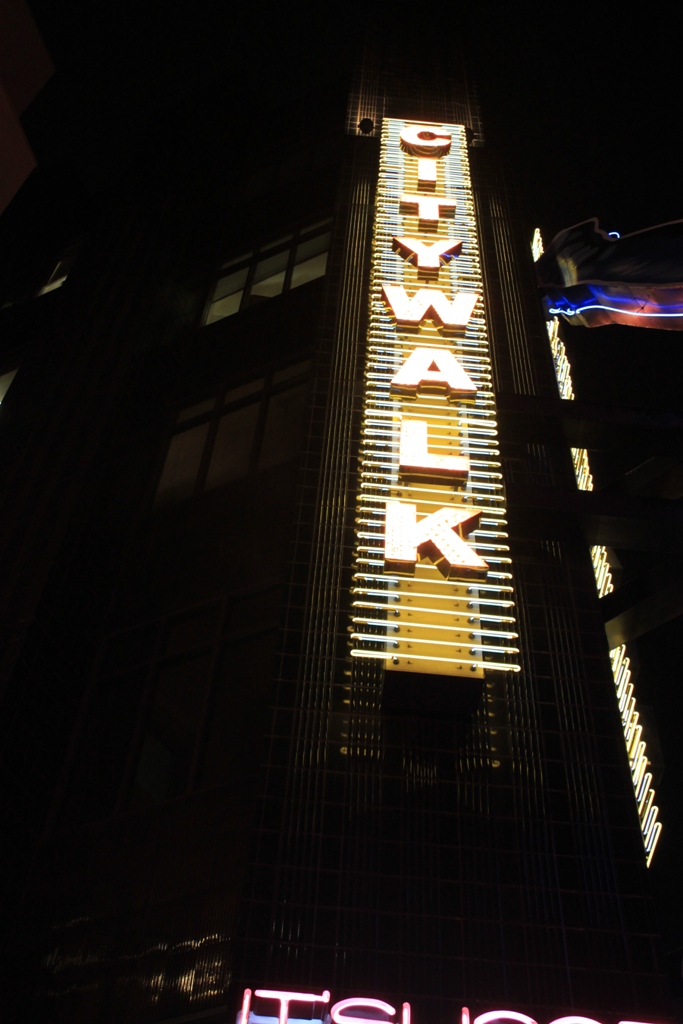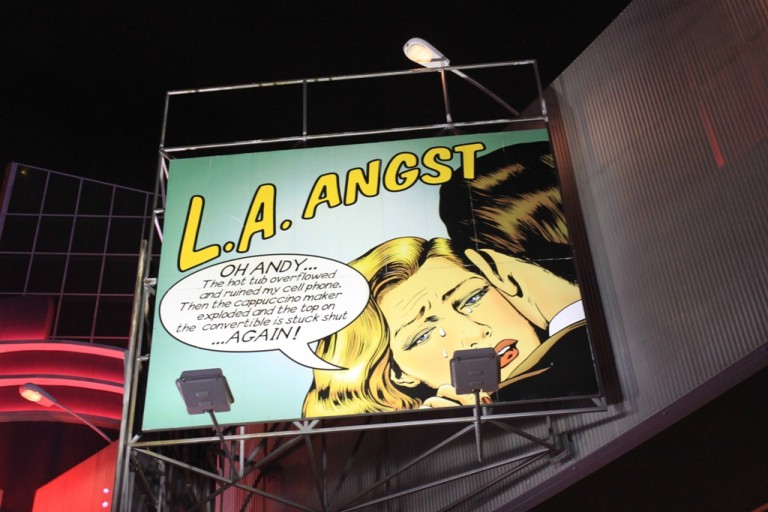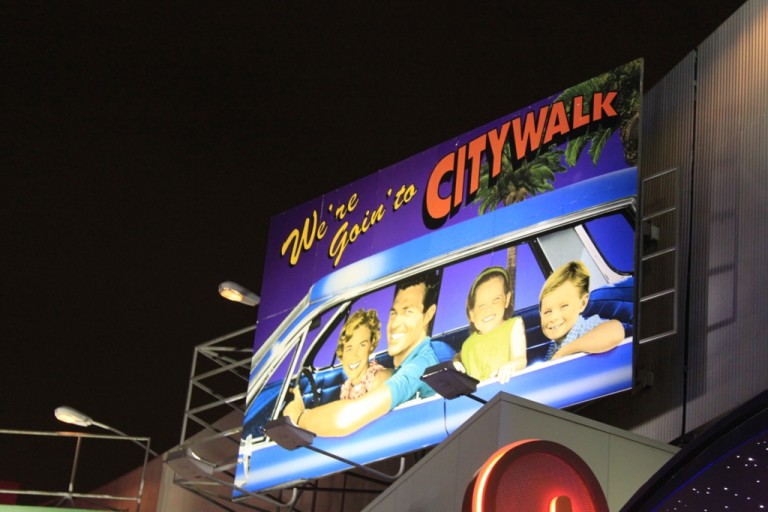 Something for everyone at CityWalk.  You can find out more about Citywalk by clicking here.