This is the San Luis National Wildlife Refuge. There isn't any wildlife in this picture, though, because I am visiting at the wrong time of the year. If it were in the winter months, this place would be filled with migratory birds, but they've all moved on by now. There are some birds off in the distance; they are heard rather than seen.  Nonetheless, this is one of my favorite screensaver shots. Infrastructure in the middle of nature. So much of California's nature is managed like this, especially in the Central Valley.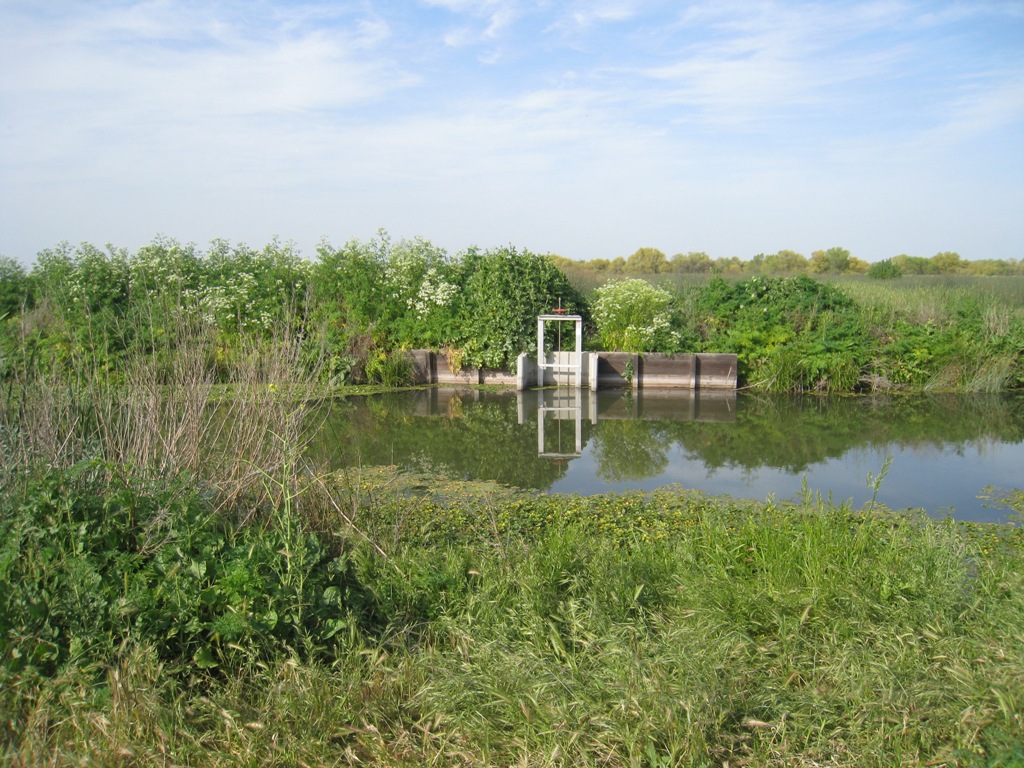 I am here on a bus tour, middle of March. It's the last stop of several on what has been a busy day on the bus, traversing across California's Central Valley. The day has been filled with speakers  – not only at every stop, but at every meal and even as the bus rolls down the road.  It is late afternoon; the weather is beautiful – incredibly mild and I am on speaker and information overload. I must confess that I ditch the speaker and take the chance  to stretch my legs, air my head and listen to the birds for awhile.  So, instead of being my usual instructive self and telingl you about this place, I'm just going to show you my pictures from those brief moments of peaceful bliss.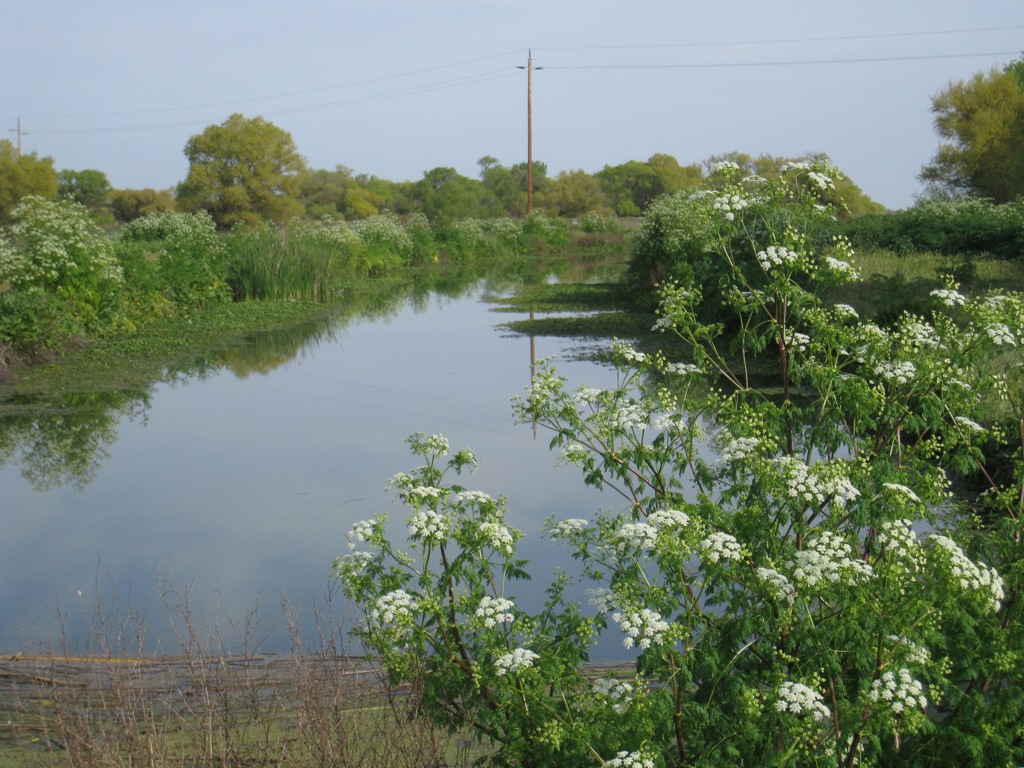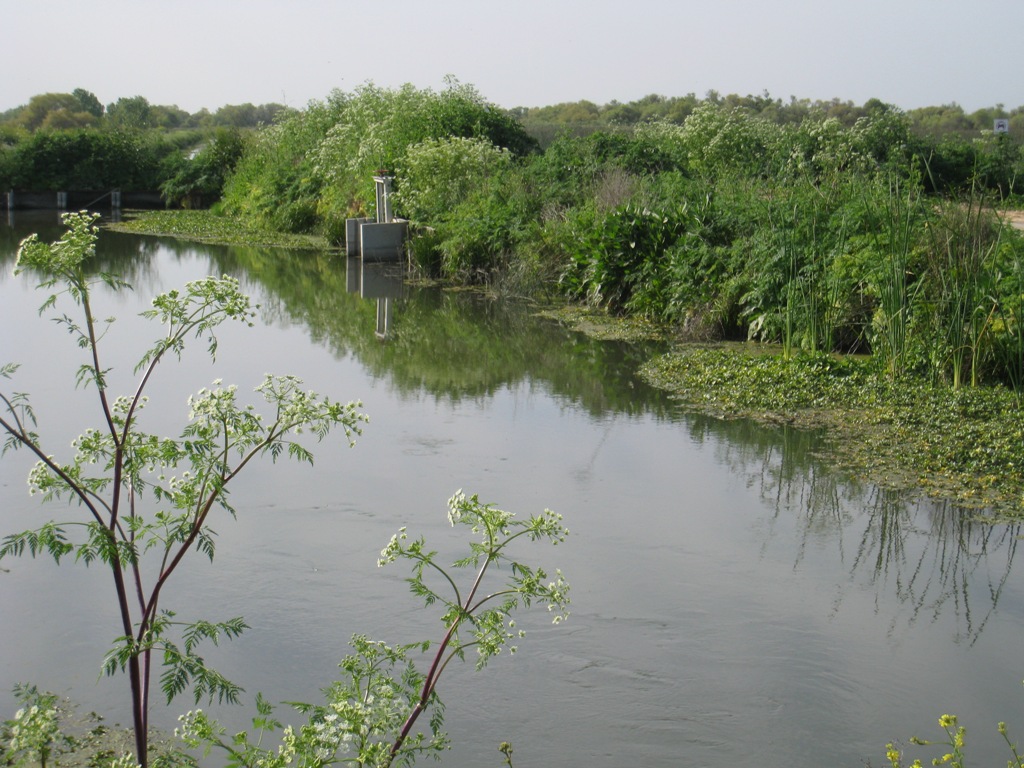 I love how the orange in the picture below livens it up … but look closely.  The colors come from construction signs…. this amuses me.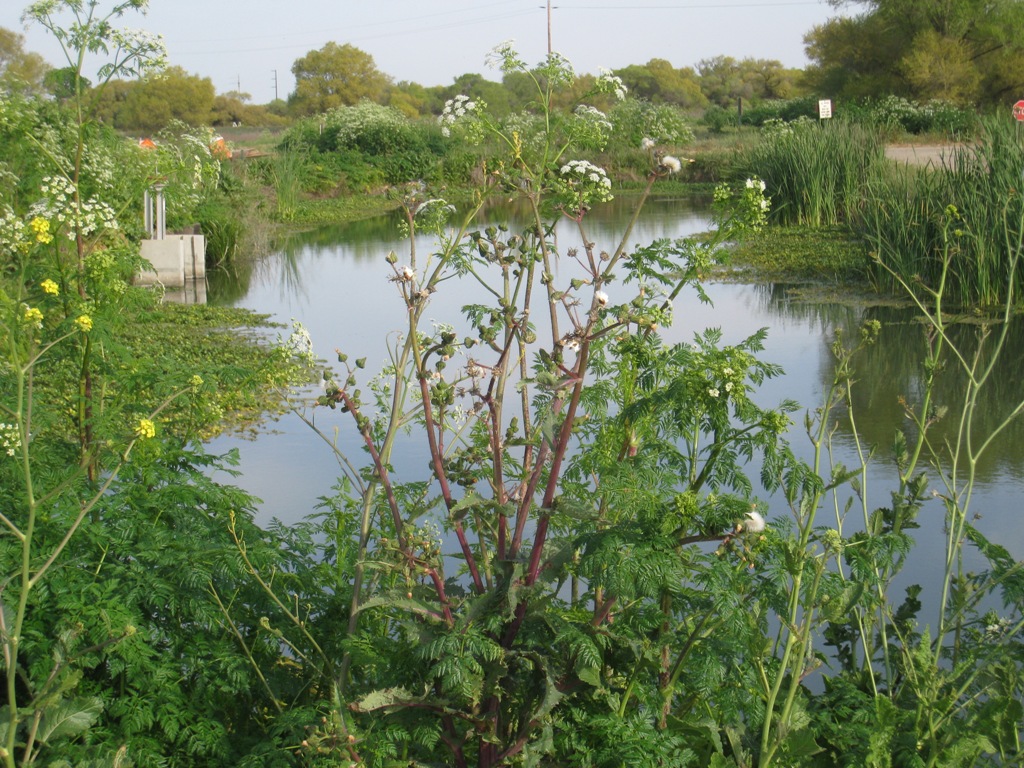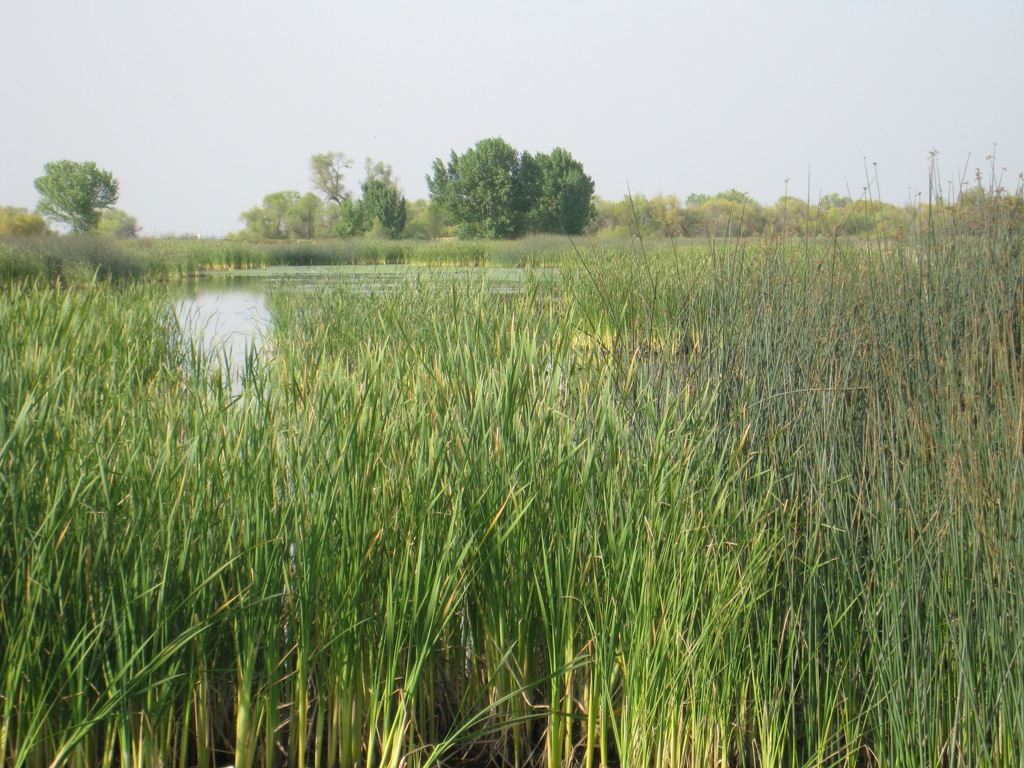 If you come at the right time of the year, this place would be filled with birds, so in a way, these pictures don't really do this place much justice.  But they do make nice screensaver shots.
If you want to know more about the San Luis National Wildlife Refuge, please click here.  For a better representation of a trip to a wildlife refuge, may I suggest my photoblog post on the Kern National Wildlife Refuge.