Back at the beginning of October, we took a short road trip through the San Gabriel Mountains along the Angeles Crest Highway. Our first stop along the way was to visit Mount Wilson. This is a great outing suitable for all ages, and would be a excellent place to bring out-of-town visitors. And best of all, it's practically free!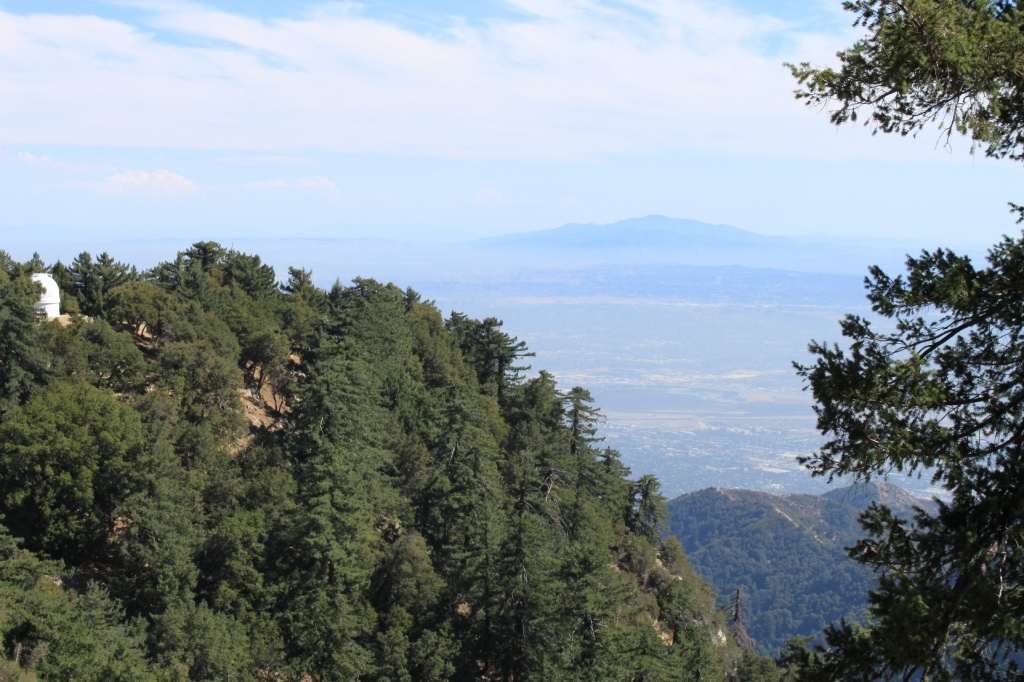 It's a 45 minute drive from La Cañada-Flintridge on a winding two-lane road. If the weather is nice, you won't be alone.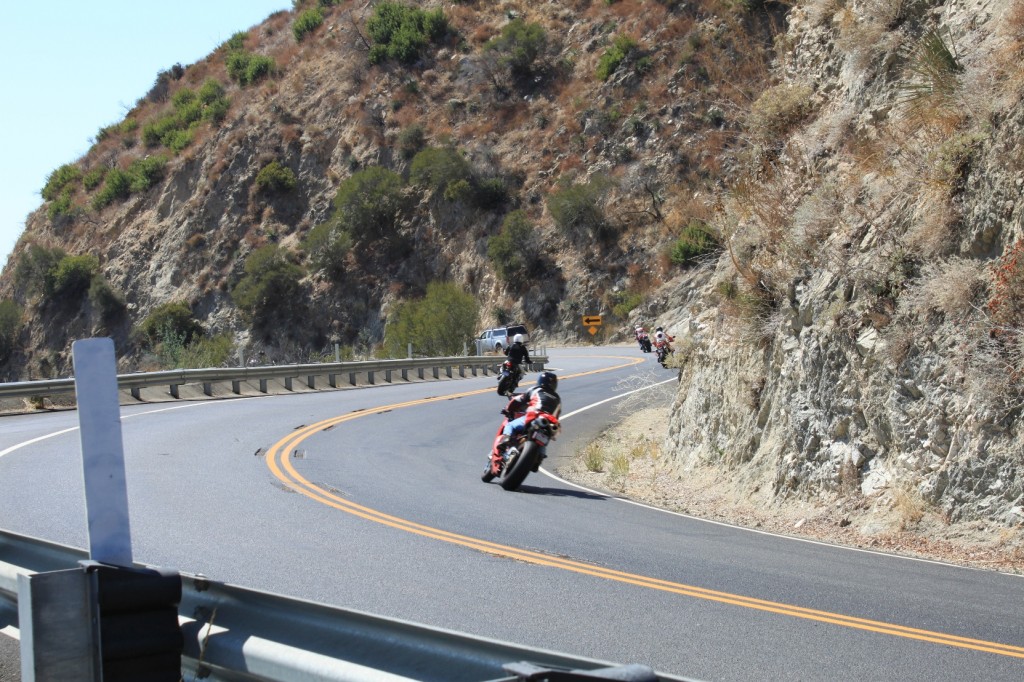 About 14 miles up the road from La Cañada is the turn off to Mount Wilson, and the road to it is narrow and very winding. The observatory was established here in 1904, and this road hasn't changed much since that time.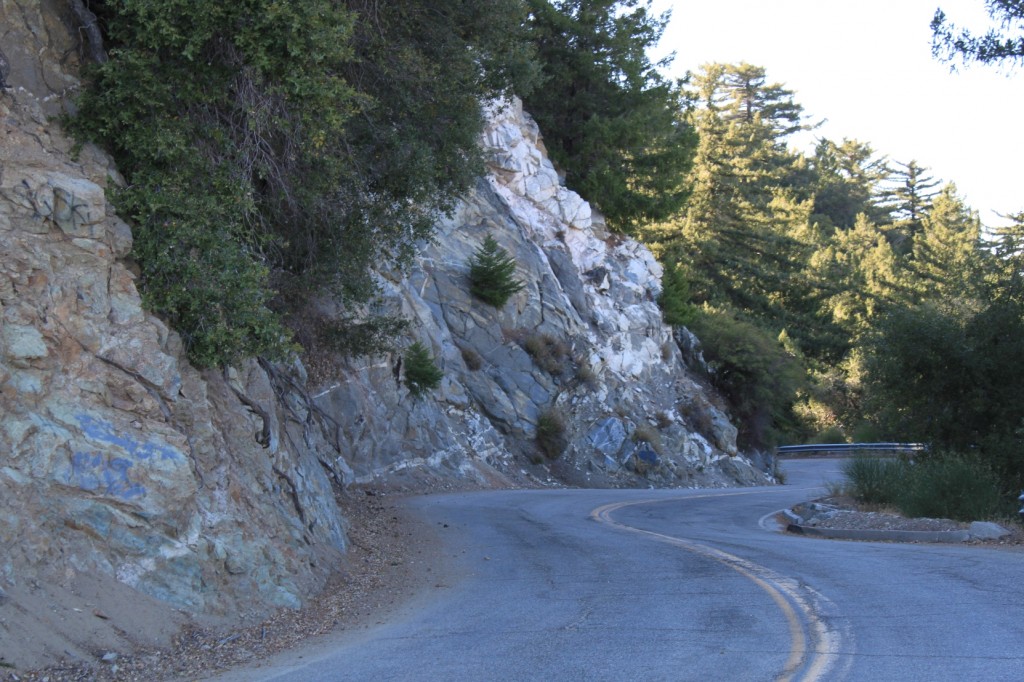 The road cuts show some remarkable and interesting rocks.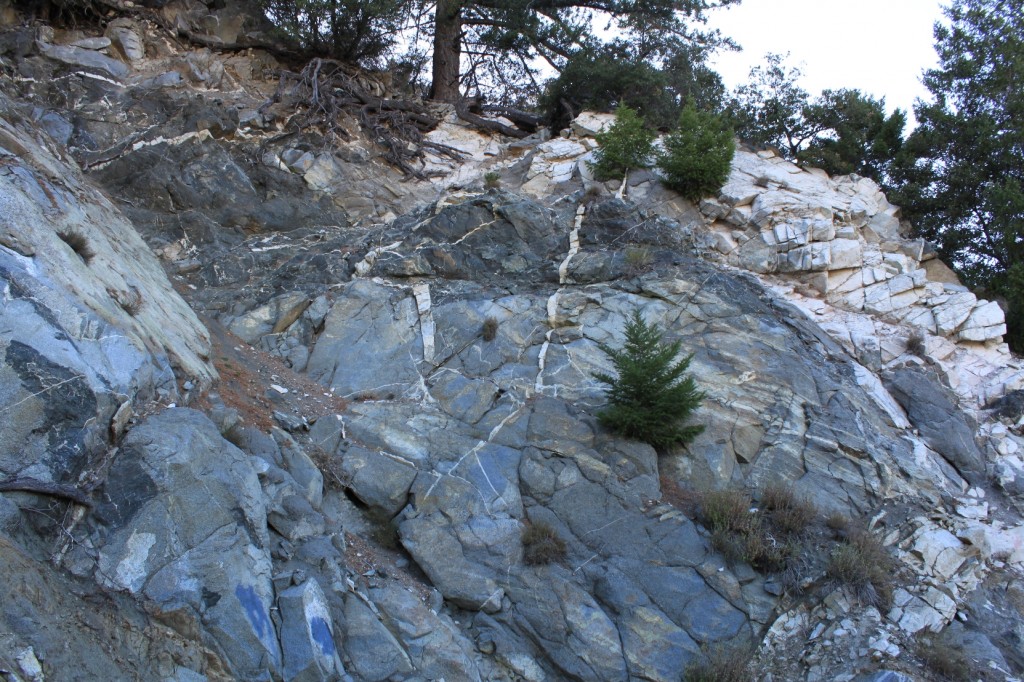 As you near the observatory, you will pass numerous transmitters serving the Los Angeles metropolitan area which include radio, television and microwave relay facilities.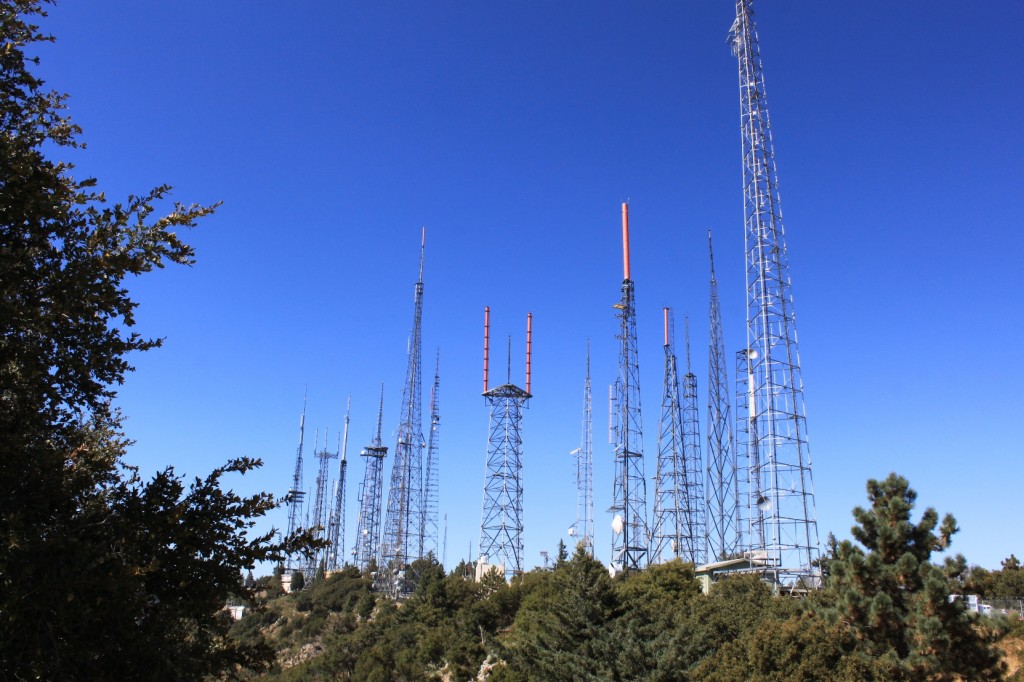 From the parking lot, you can see practically all of Southern California.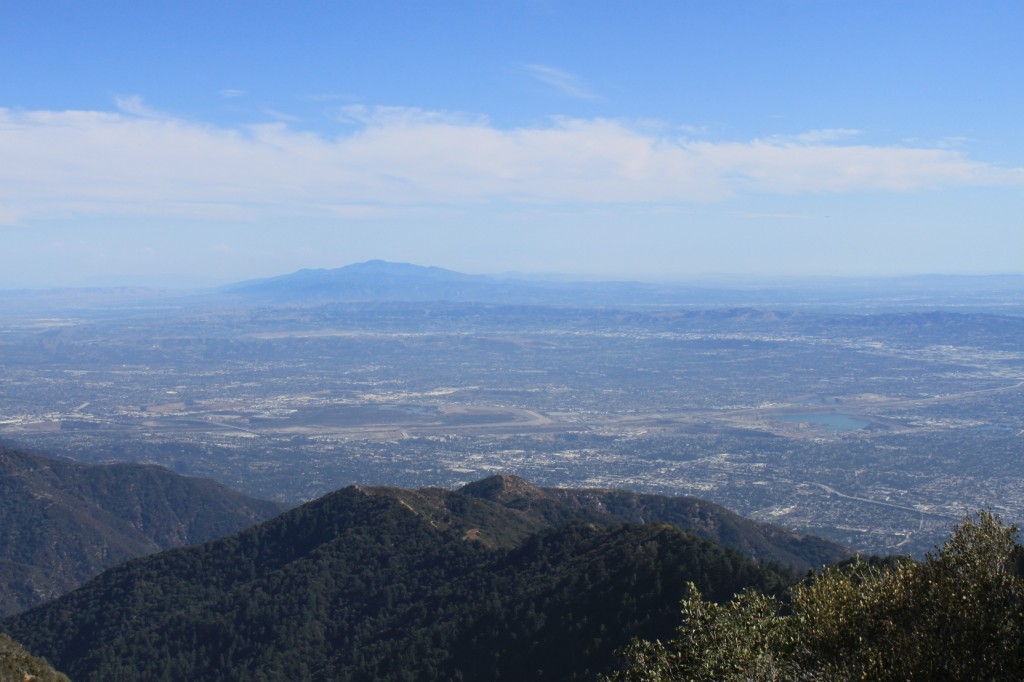 It was a little hazy on this day, but is easy to see how spectacular it would be here on a clear day.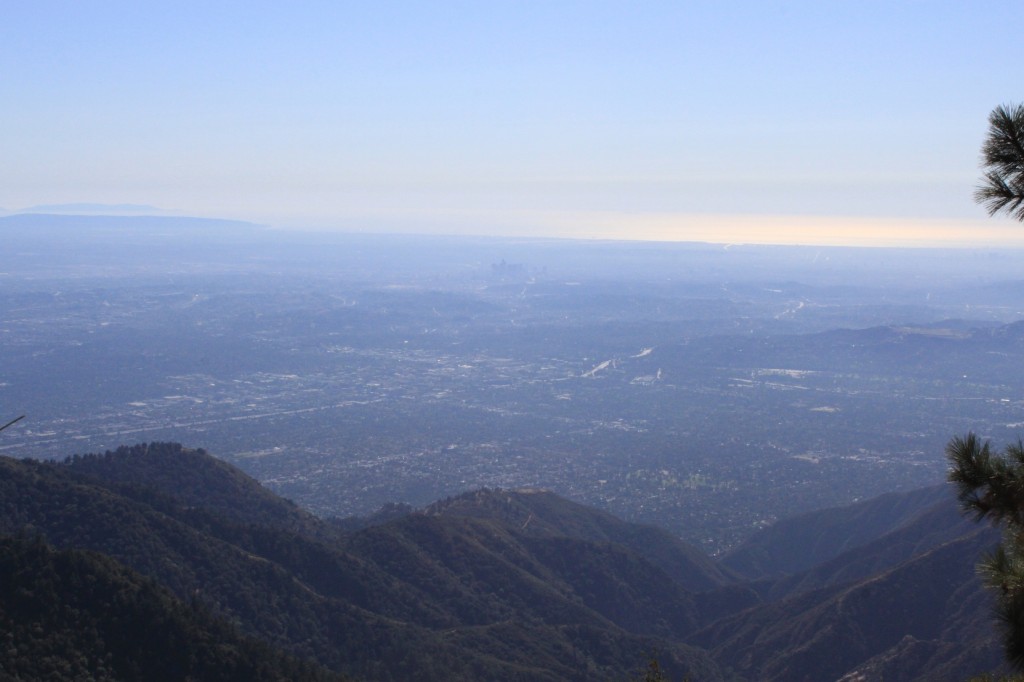 The Mount Wilson Observatory houses 2 telescopes, 3 solar telescopes, plus the Infrared Spatial Interferometer and the CHARA Array.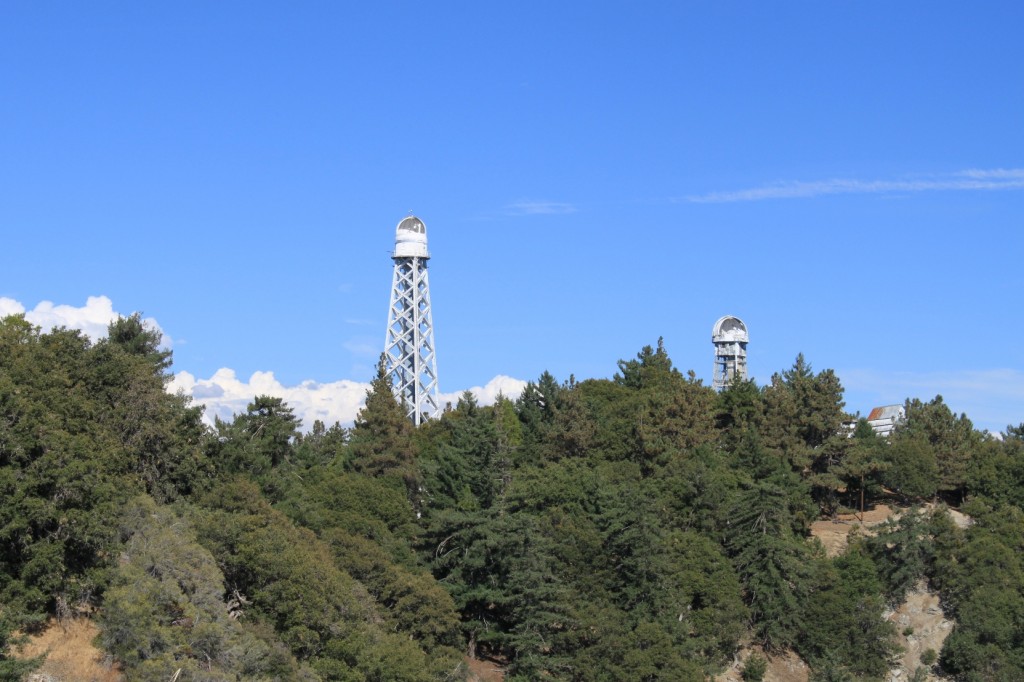 On weekends, there is a Guided Tour at 1pm.  Ticket prices are $8 (adults) and $6 (ages 16 and under & 62 and older).  The tour is about 2 hours long and includes stairs and some moderate hiking.  The tour also includes entry onto the observing floor of the 100-inch Telescope.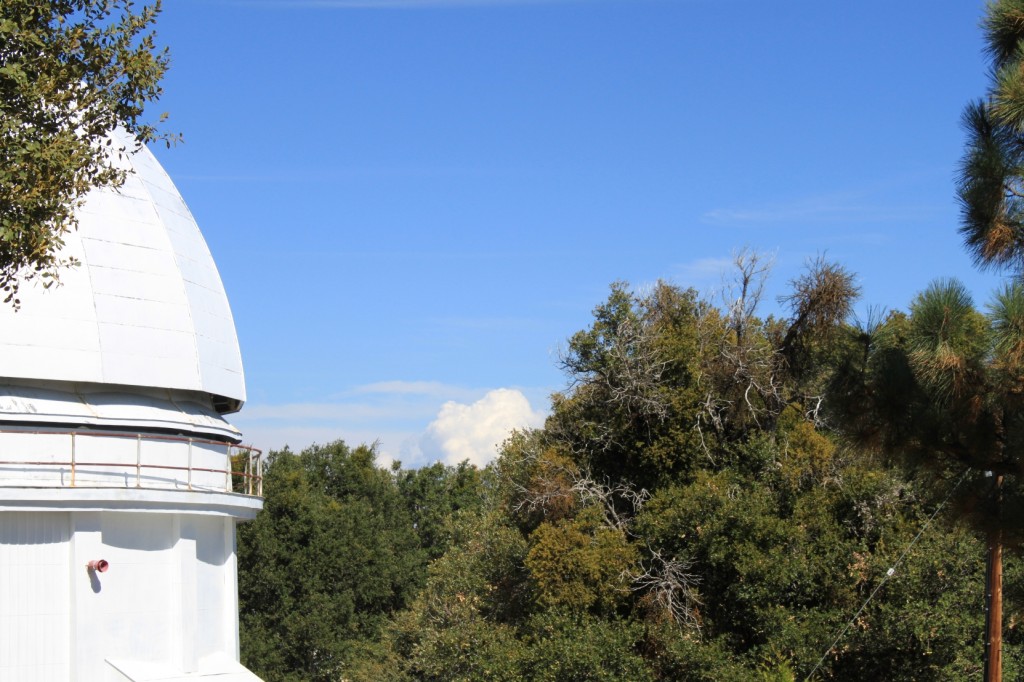 You can also take a self-guided tour of the grounds at no cost (be sure to download this pdf brochure before you go).  There is no admission to the tour the grounds, although a $5 adventure pass is needed to park in the parking lot.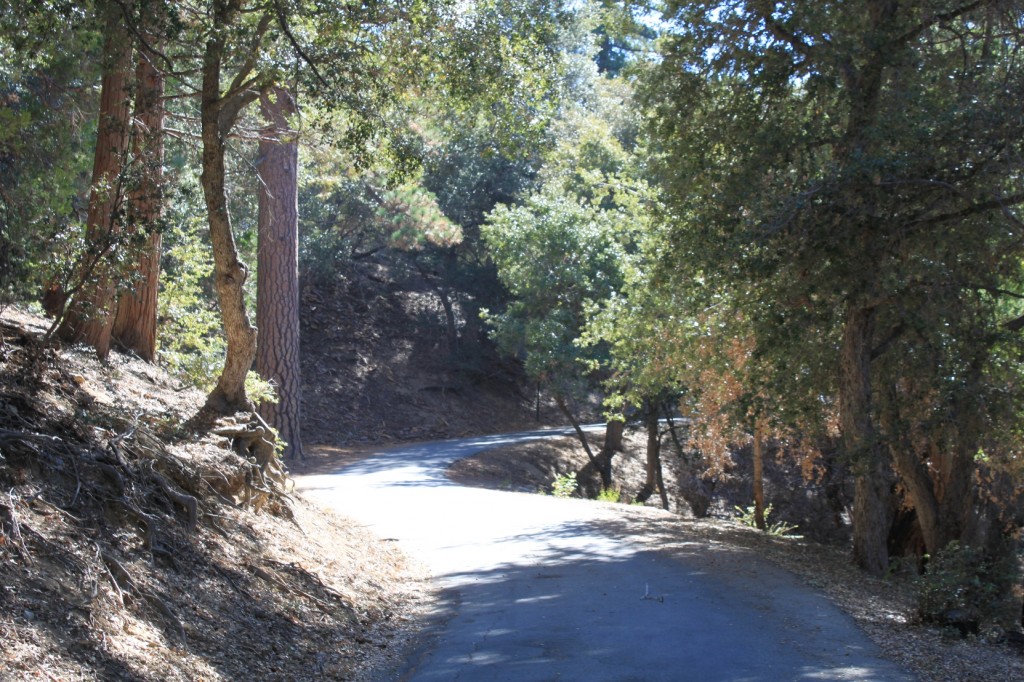 On the self-guided tour, you will pass the 150-foot solar tower.  What does the view look like right now?  Click here for the Tower Cam!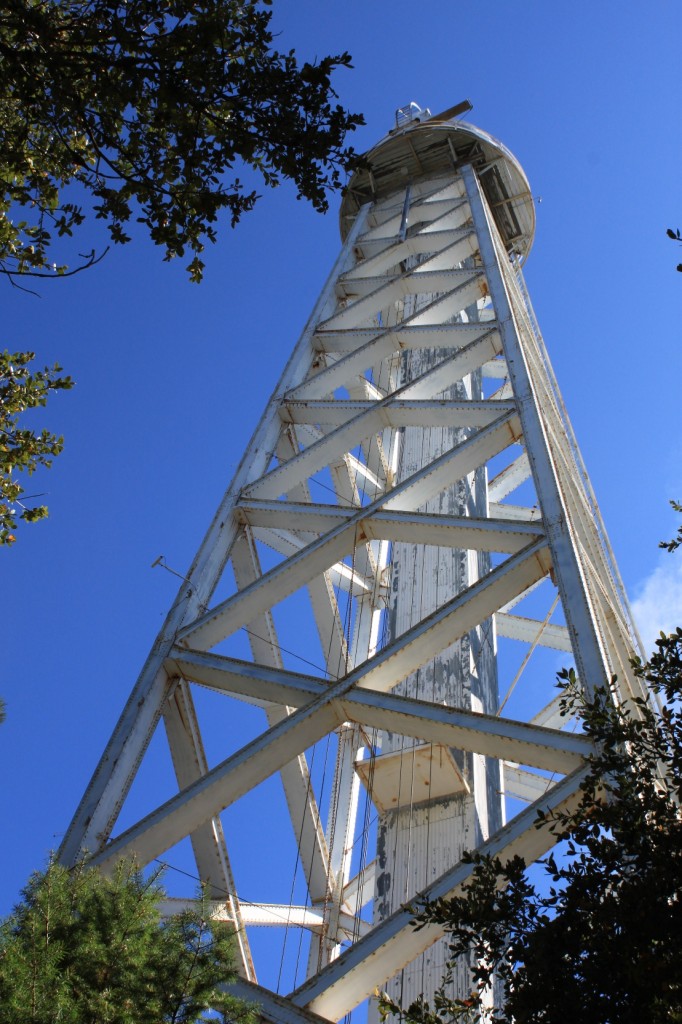 And you can visit the museum.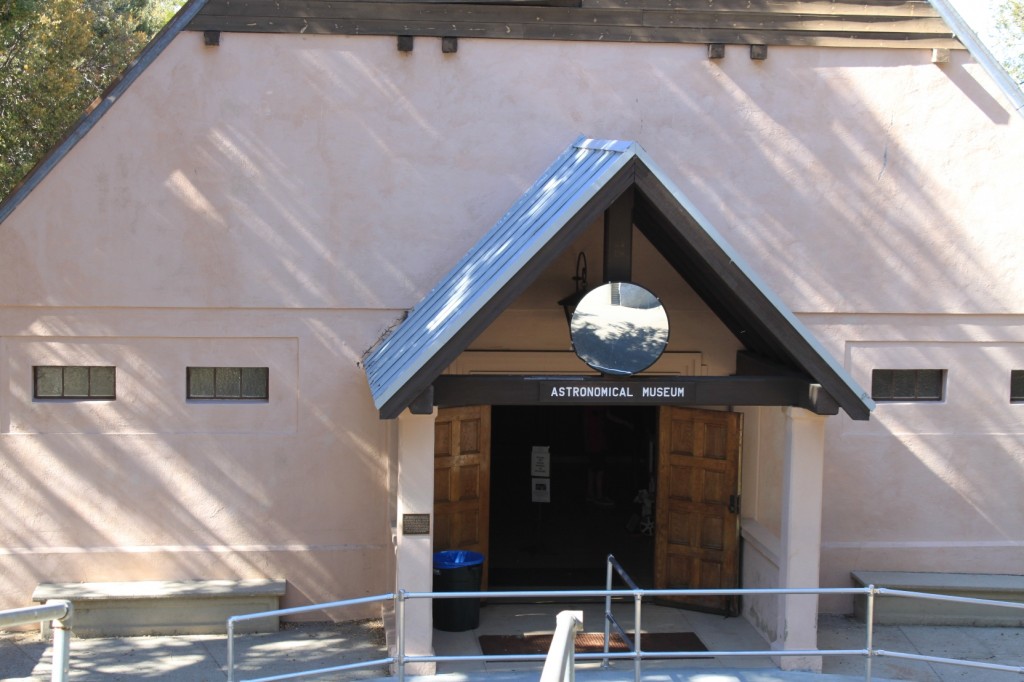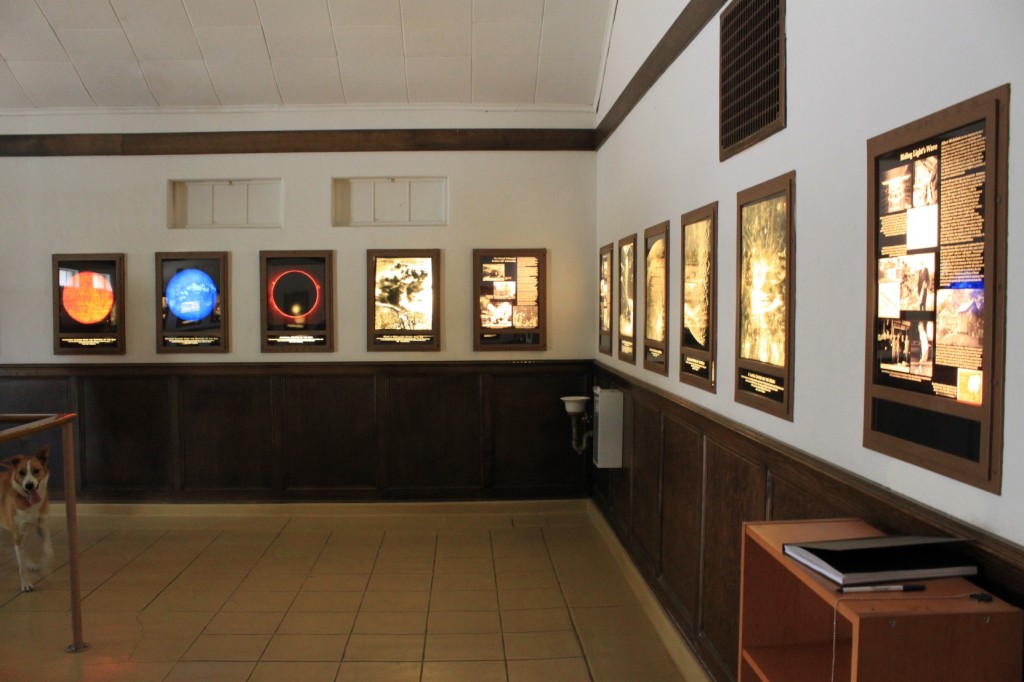 Mount Wilson is open from 10am to 4pm April through November.  On the weekends, the Cosmic Cafe is open, serving sandwiches and other light fare.  Souvenirs are also available at the cafe.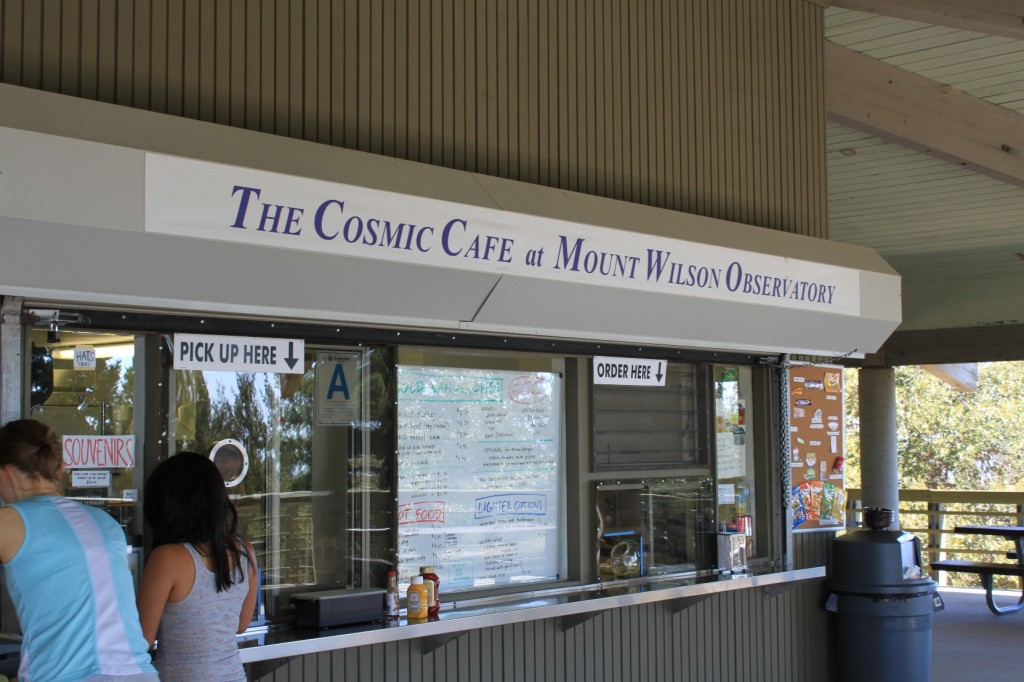 Here are some other miscellaneous shots from Mount Wilson …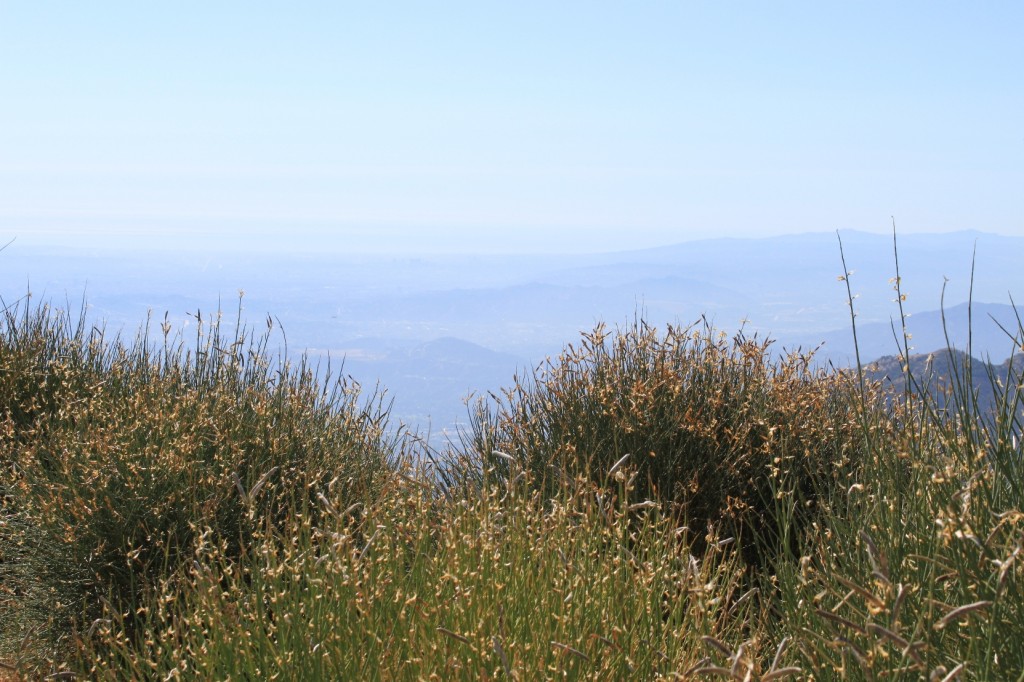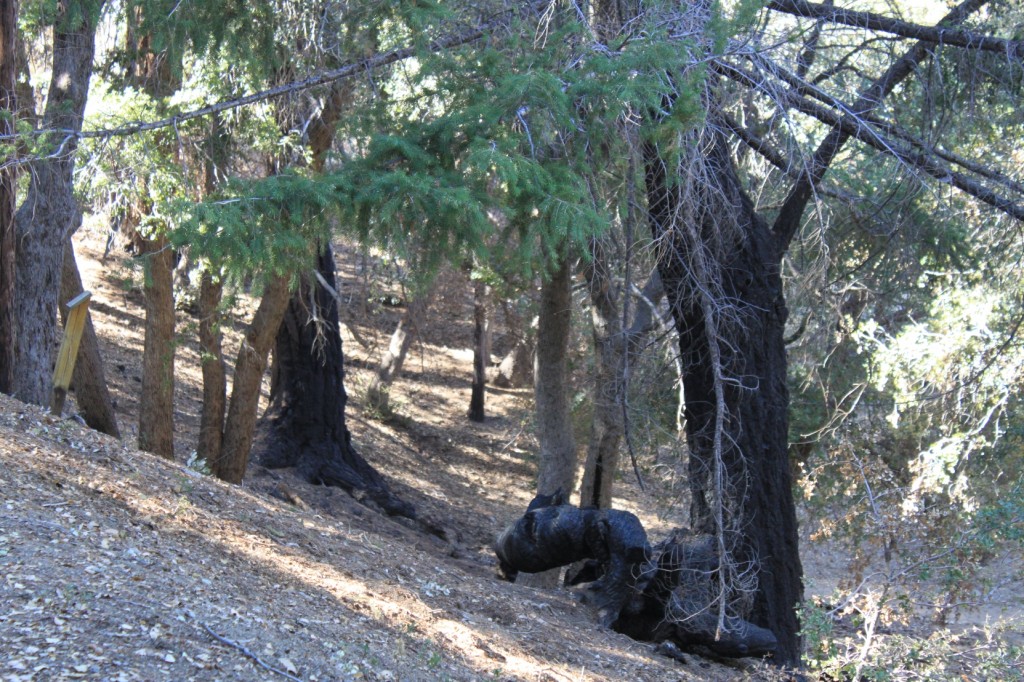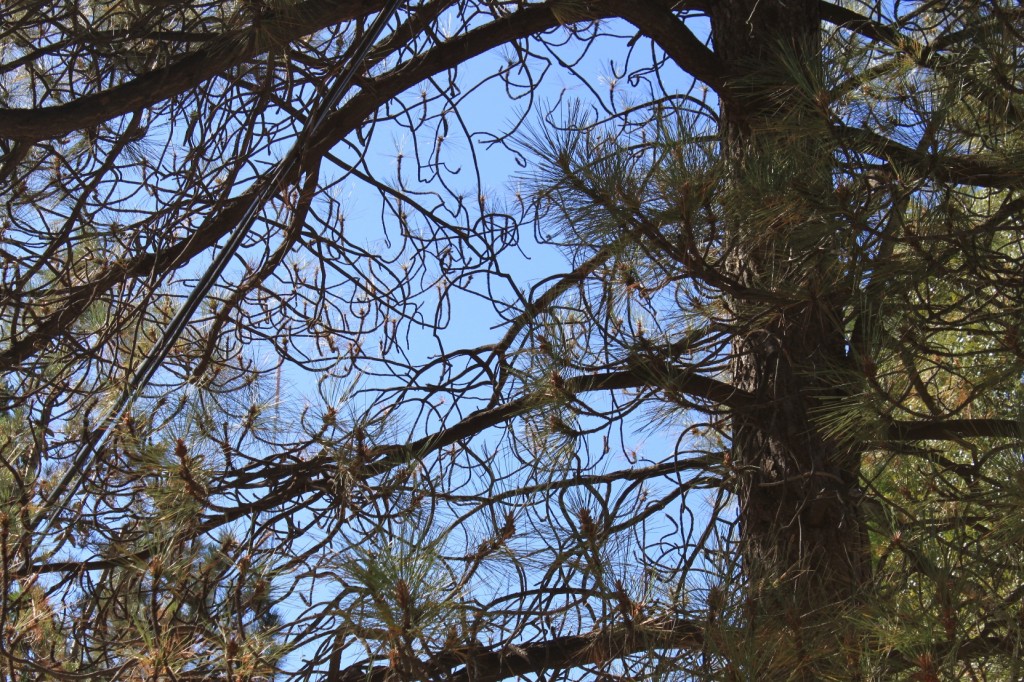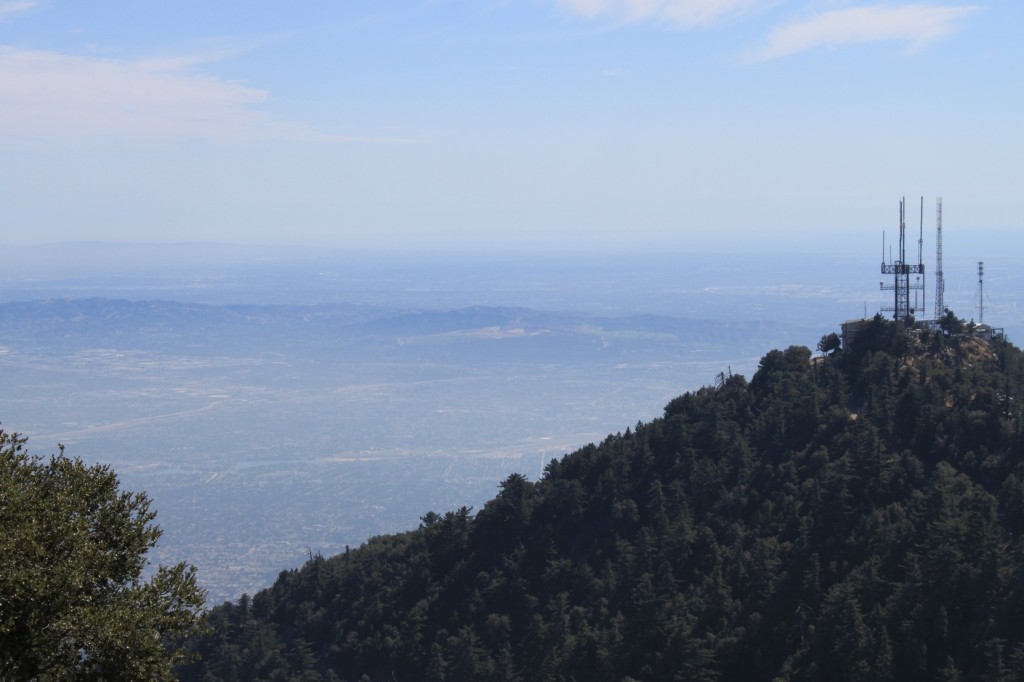 Here are some pictures from WikiMedia Commons.  This is the 100″ glass being taken up the mountain in 1917.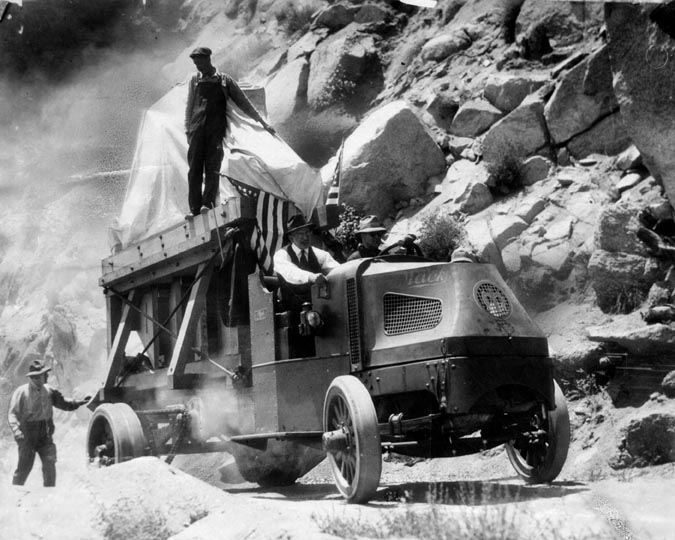 Here, the workers are assembling the 100″ Hooker Telescope.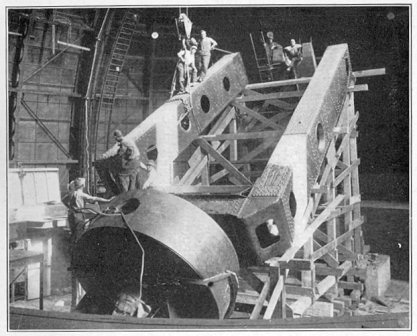 And this is the Hooker Telescope,which is the telescope that Edwin Hubble used.  It was at one point was mothballed, but now has been refitted and is once again in use, so says the this photograph's WikiMedia page.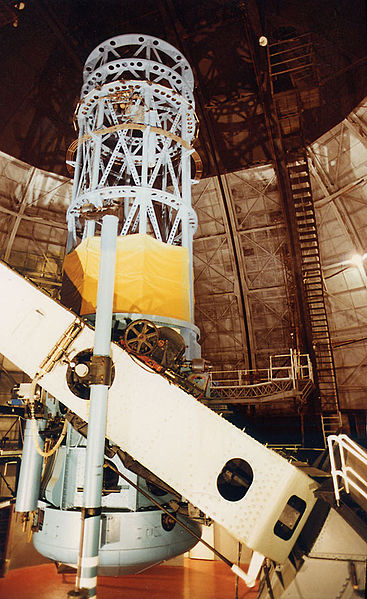 And, lastly, from WikiMedia, here's a closer look inside the solar telescope: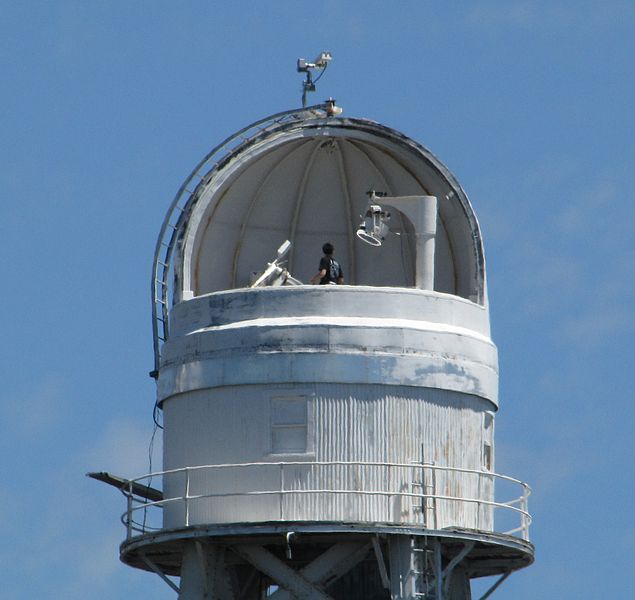 >
For more information on Mount Wilson:
Next post: Our drive through the San Gabriel Mountains along the Angeles Crest Highway!