Sorry, I'm title-challenged today…. Over Labor Day, we took a long-planned camping trip to Convict Lake, just north of Bishop, in the Eastern Sierra.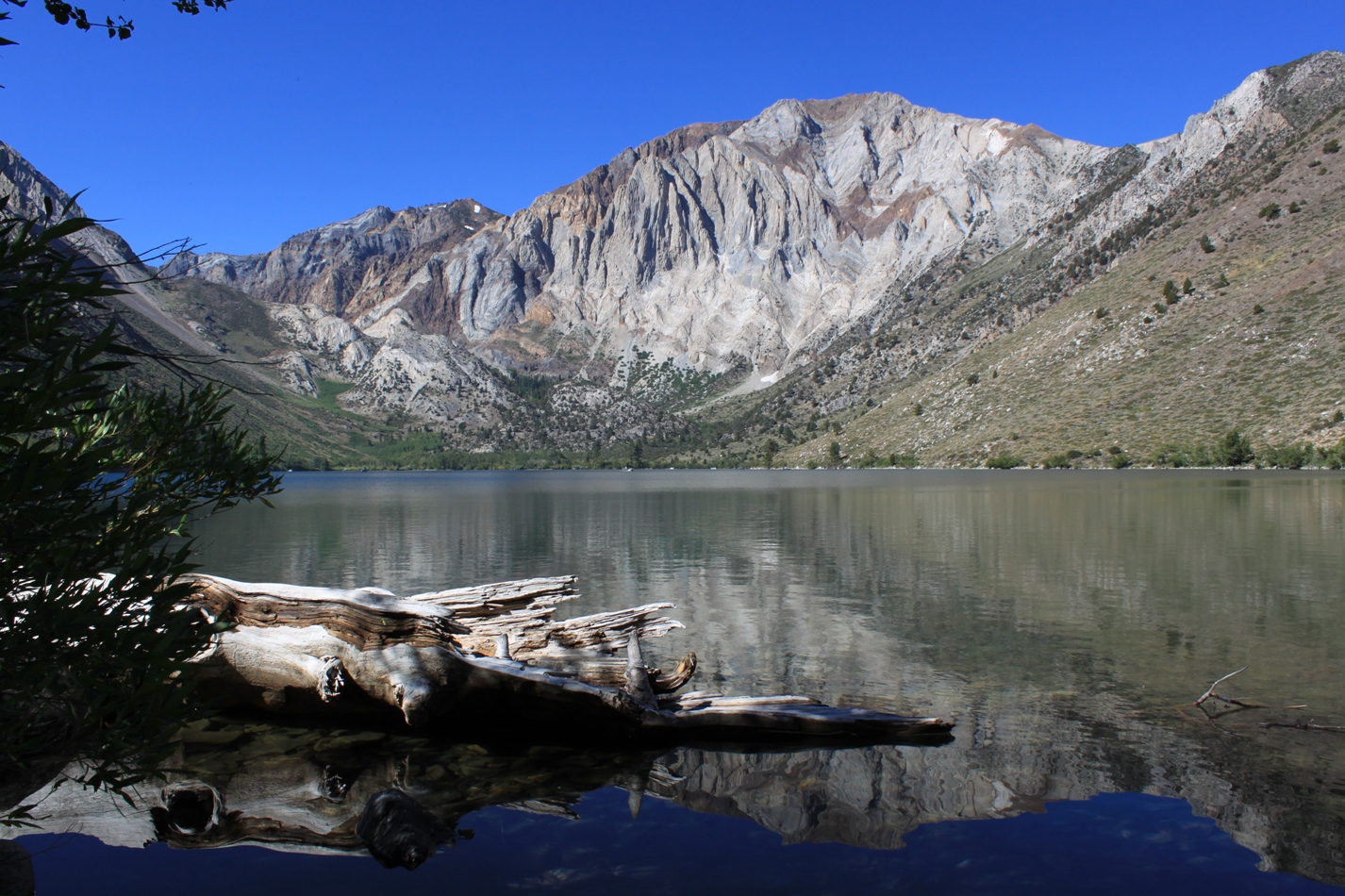 We had a great time here, and we'll definitely return! So let me show you all that there is here at Convict Lake.
Home page readers, click on the "Read the rest of this page" to see more pictures.

Convict Lake is so named because in 1871, a group of men escaped from Carson City and ended up here in a violent shootout that killed the local sheriff and a few others.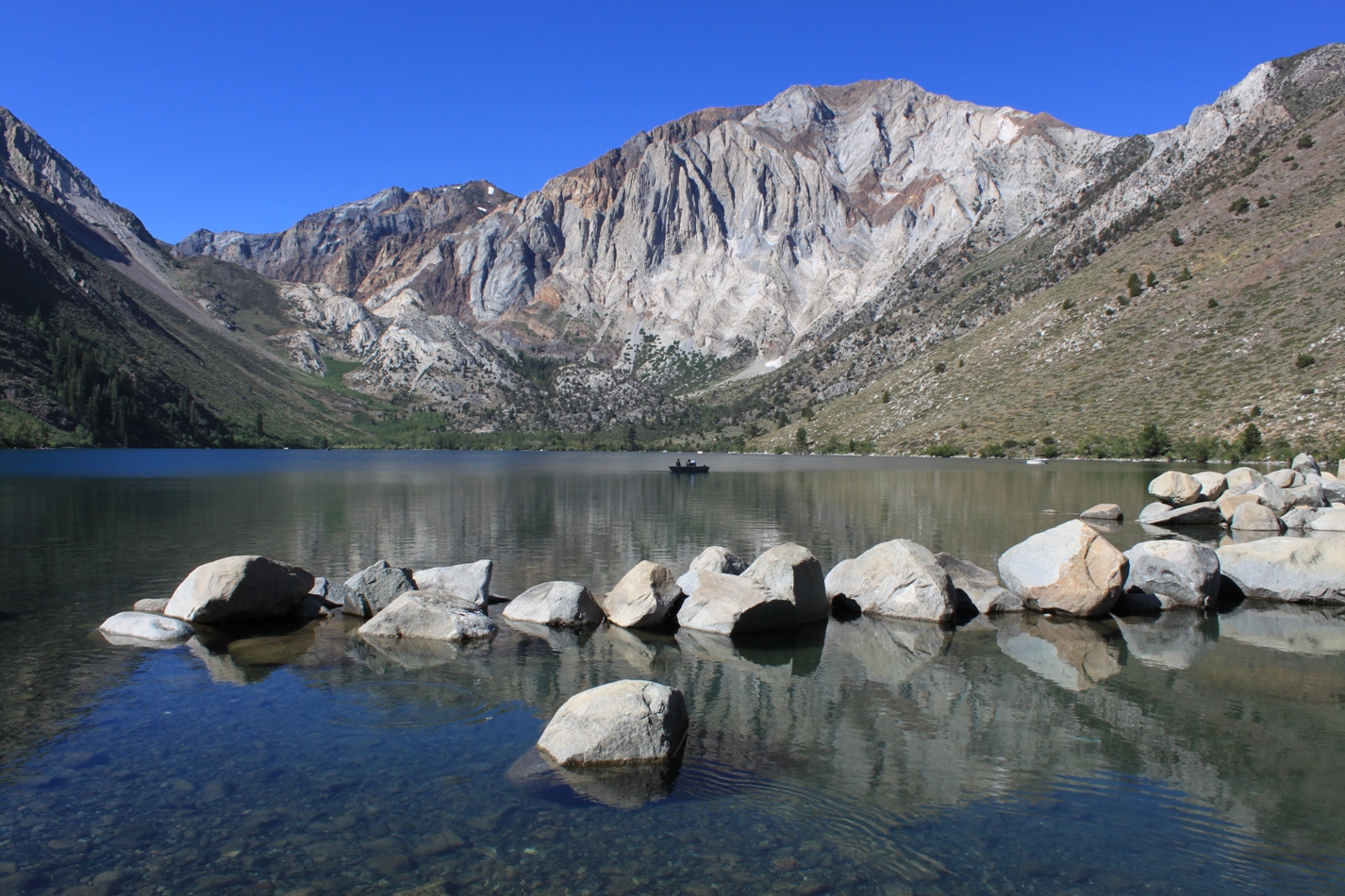 The mountain to the west, Mount Morrison, is composed of ancient sea deposits, some of the oldest known rocks in the Sierra.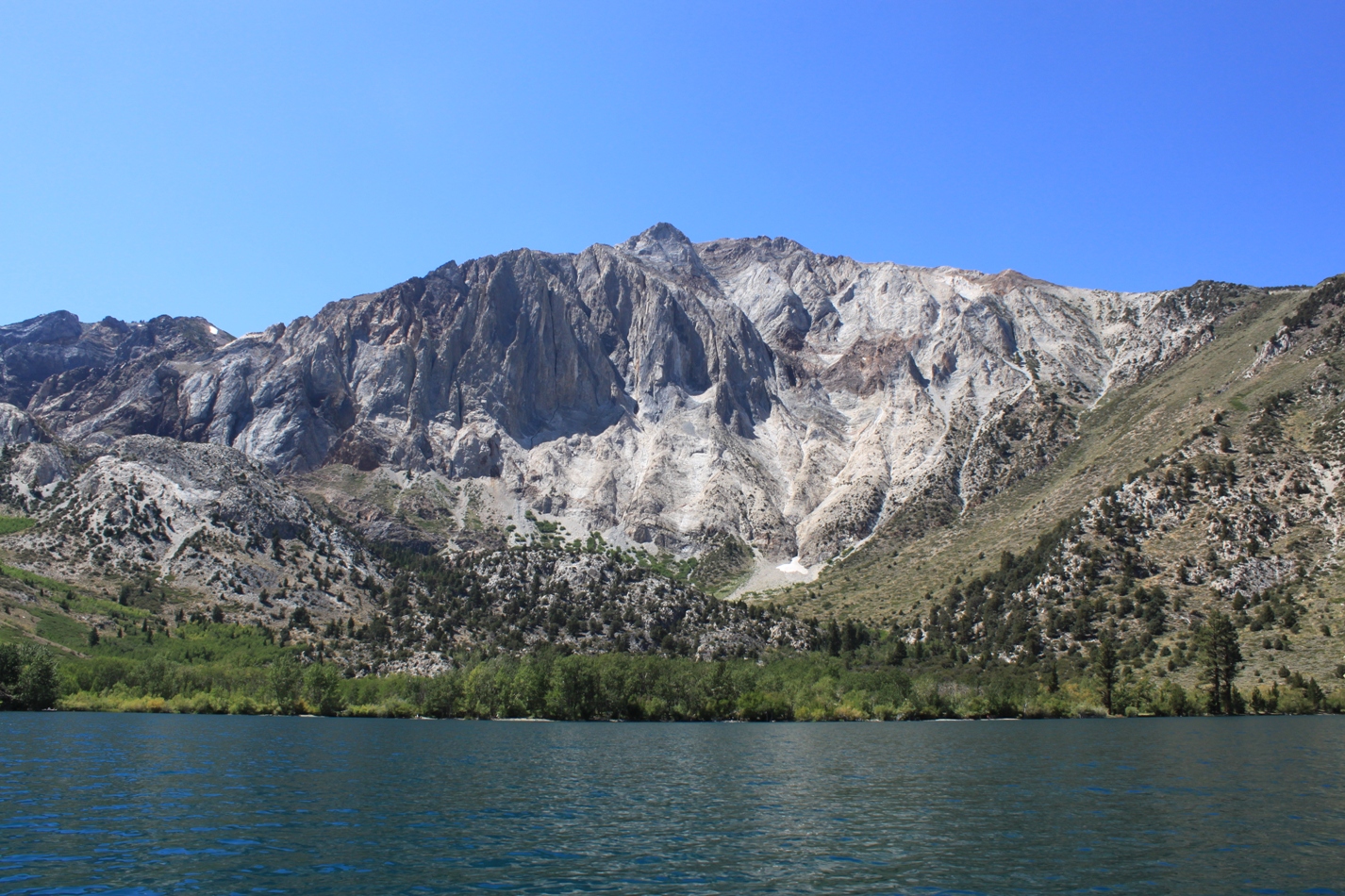 The rocks have been carved by volcanoes, earthquakes, and glaciers, and provide a dramatic backdrop to the peaceful lake.


While the view to the west is dramatic, the view to the east, well … not so much …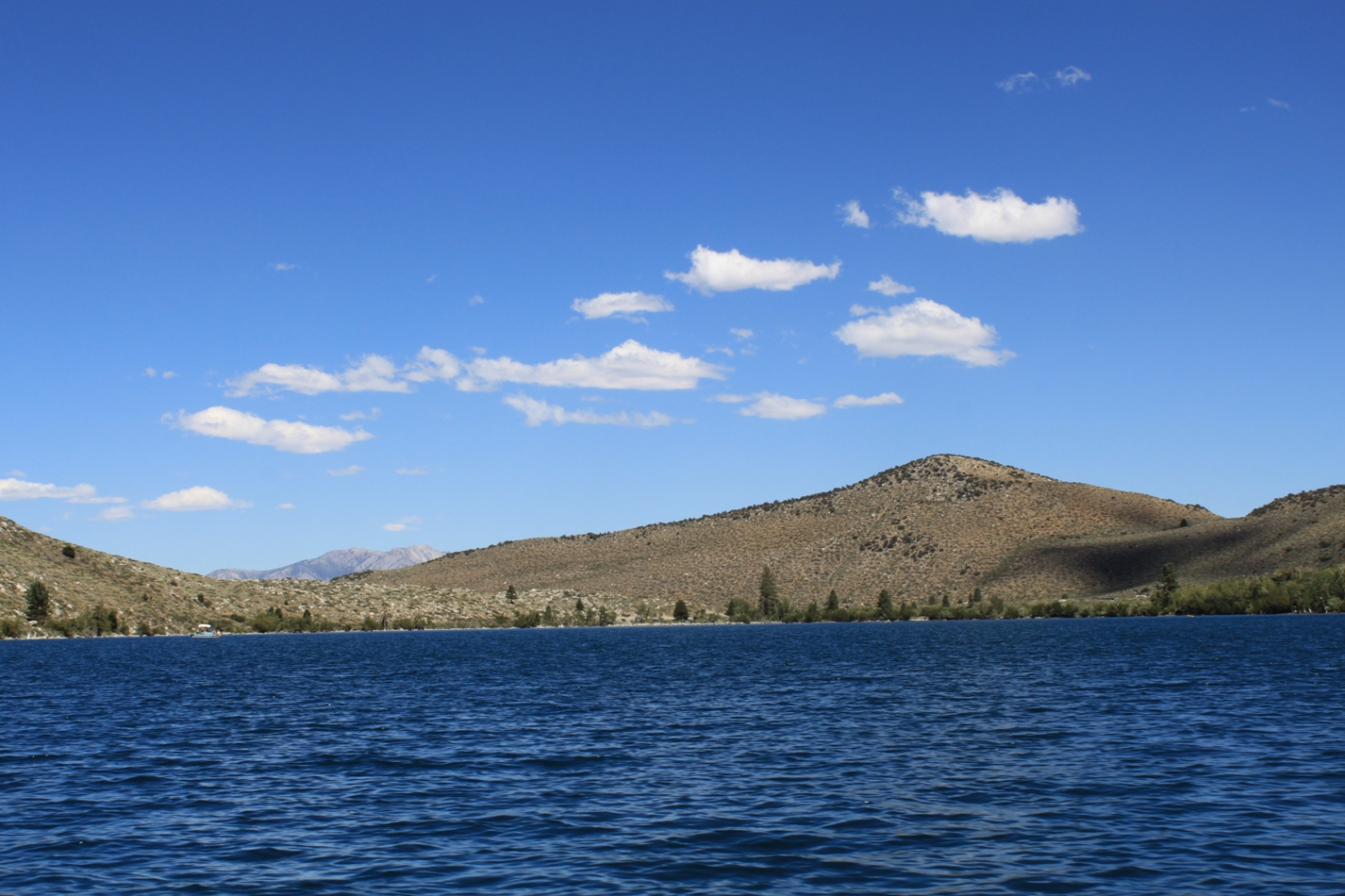 There is fishing here …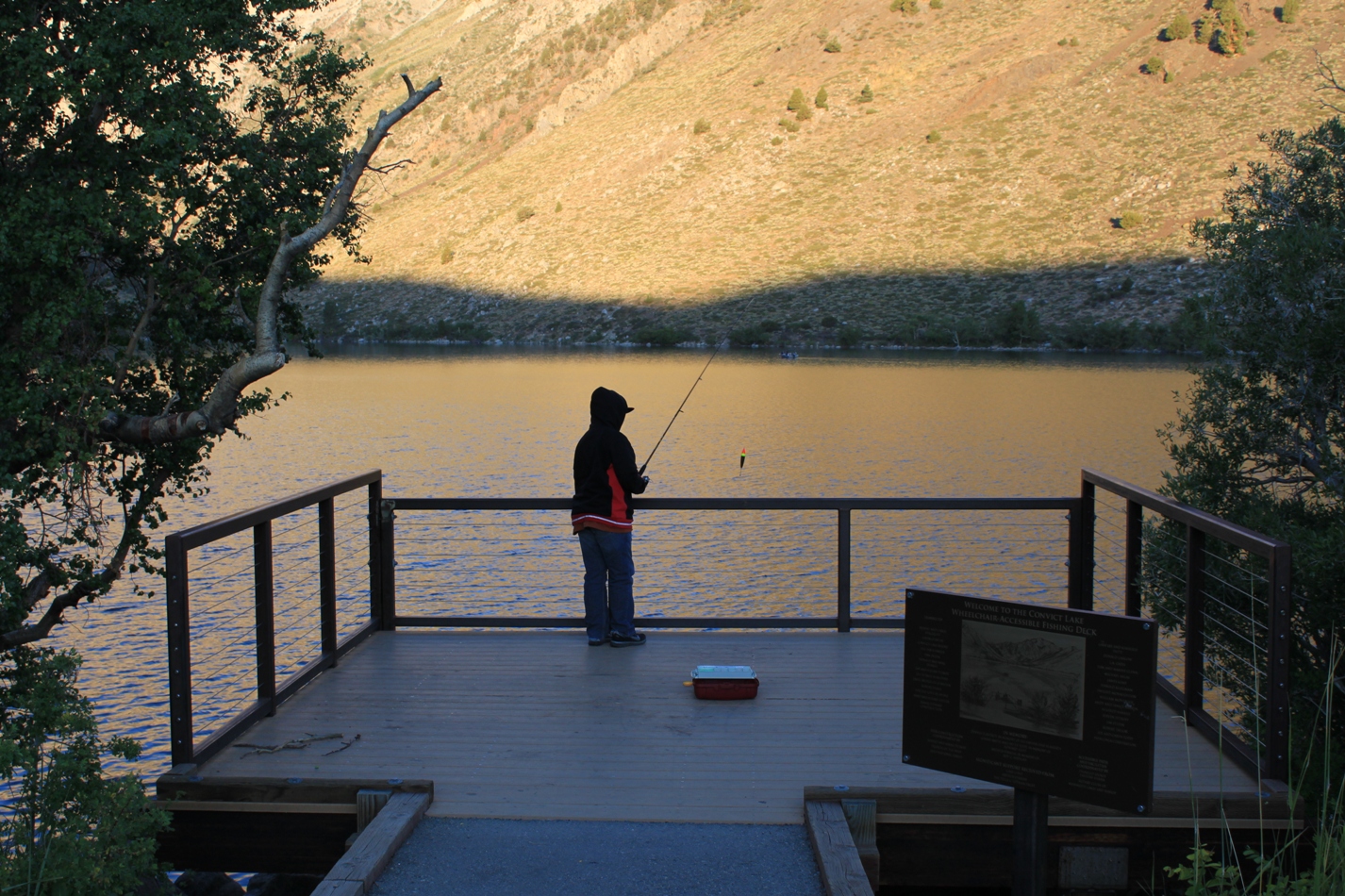 and kayaking and canoeing; swimming for those who can brave the cold waters.  Daytime temperatures were in the mid 80s.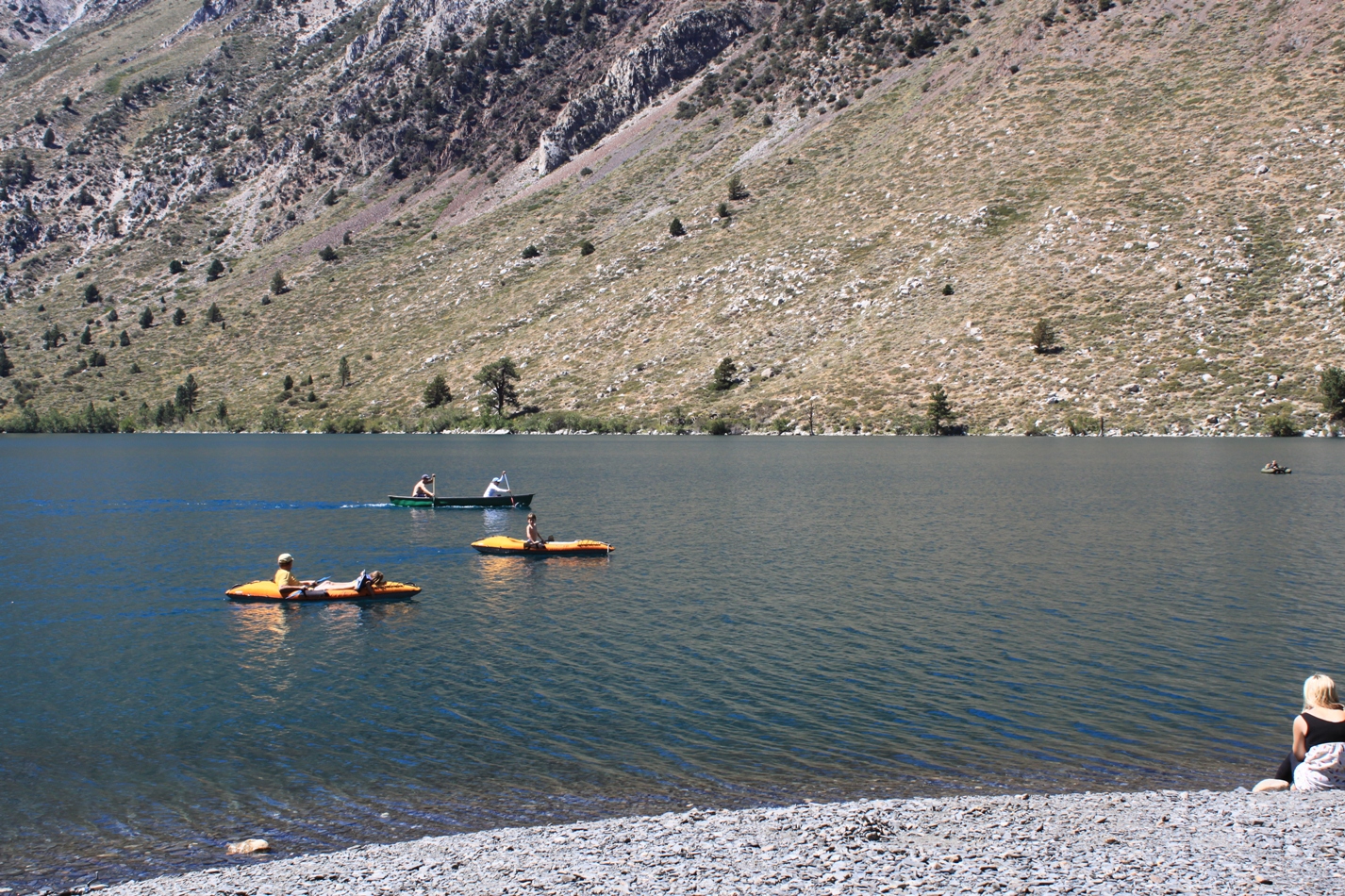 There is a day use area at the south end of the lake, and a three-mile relatively easy hiking path around the lake.  There is a more ambitious hike to another lake higher up, if you are so inclined.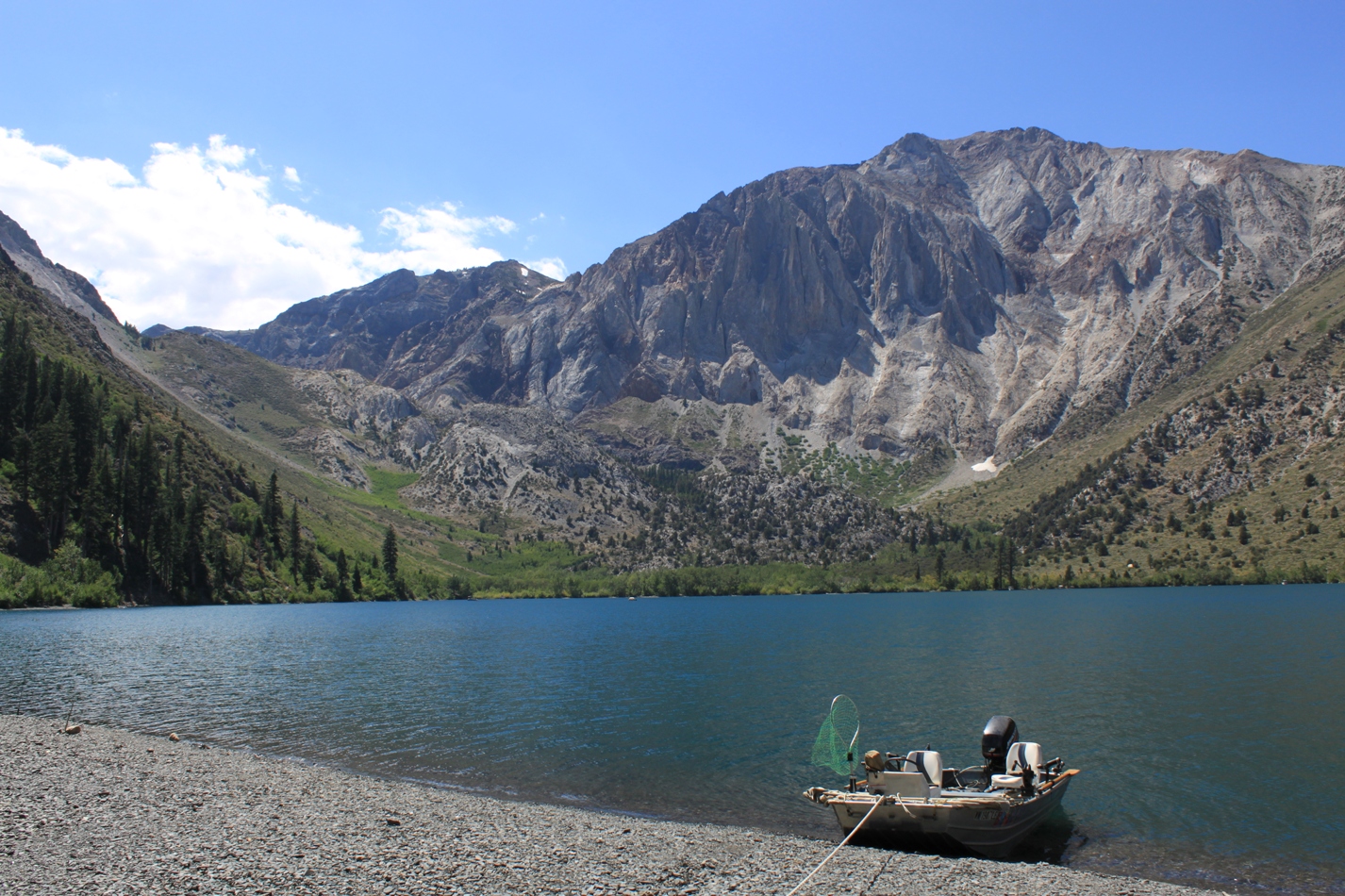 There is a boat launch …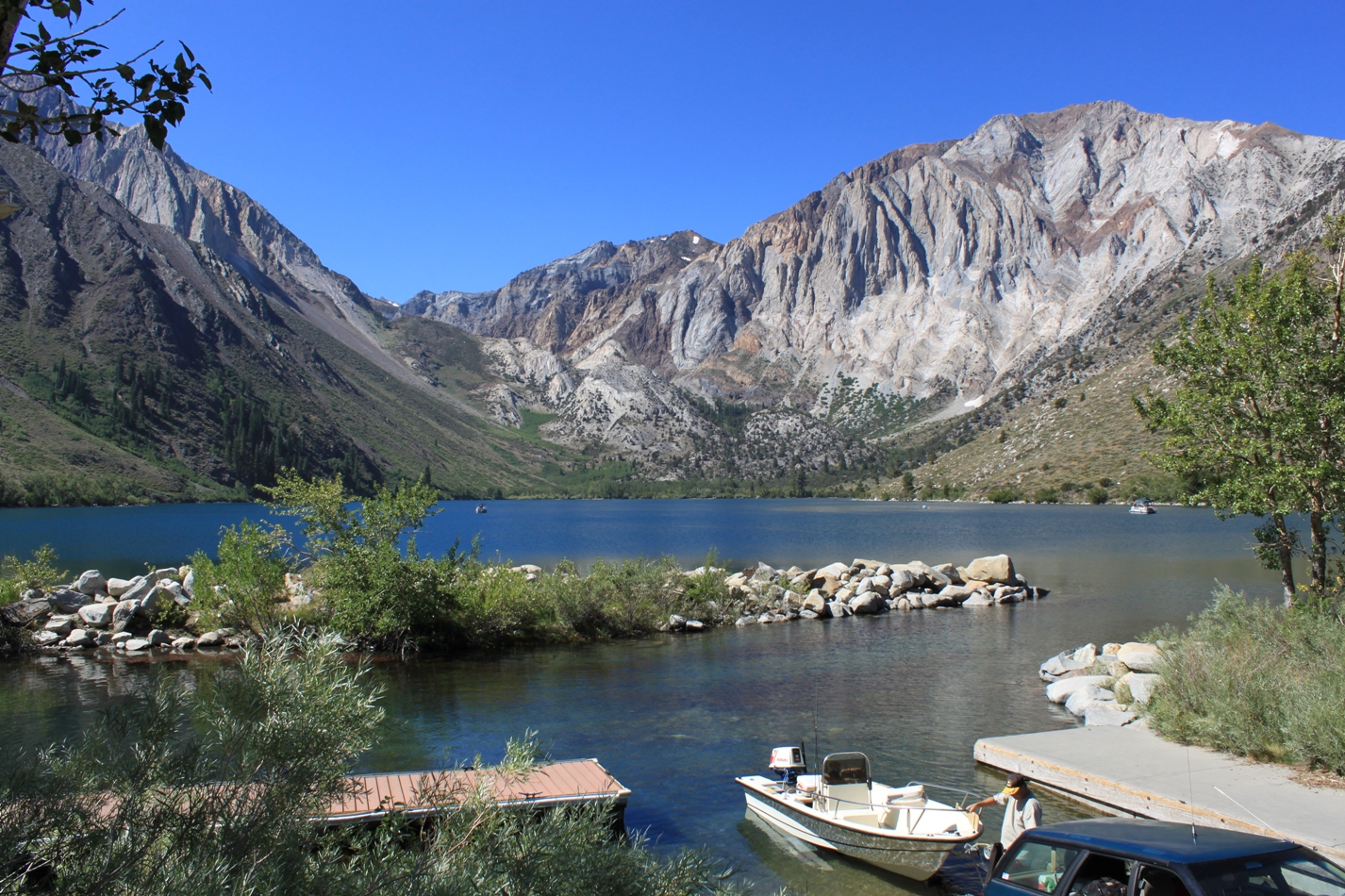 and a marina, where you can rent small boats, kayaks and canoes.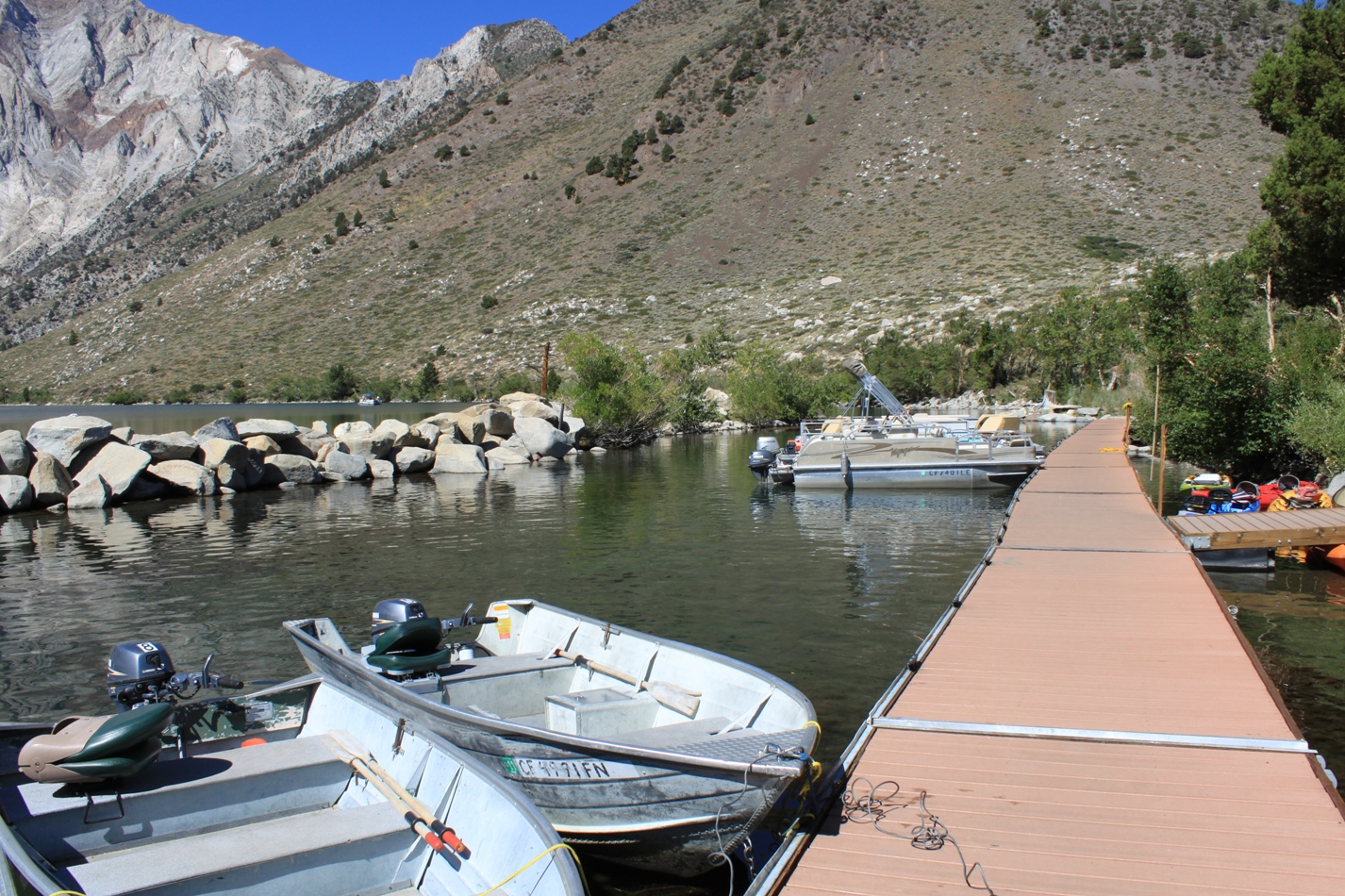 We rented this little boat for $60 for 5 hours.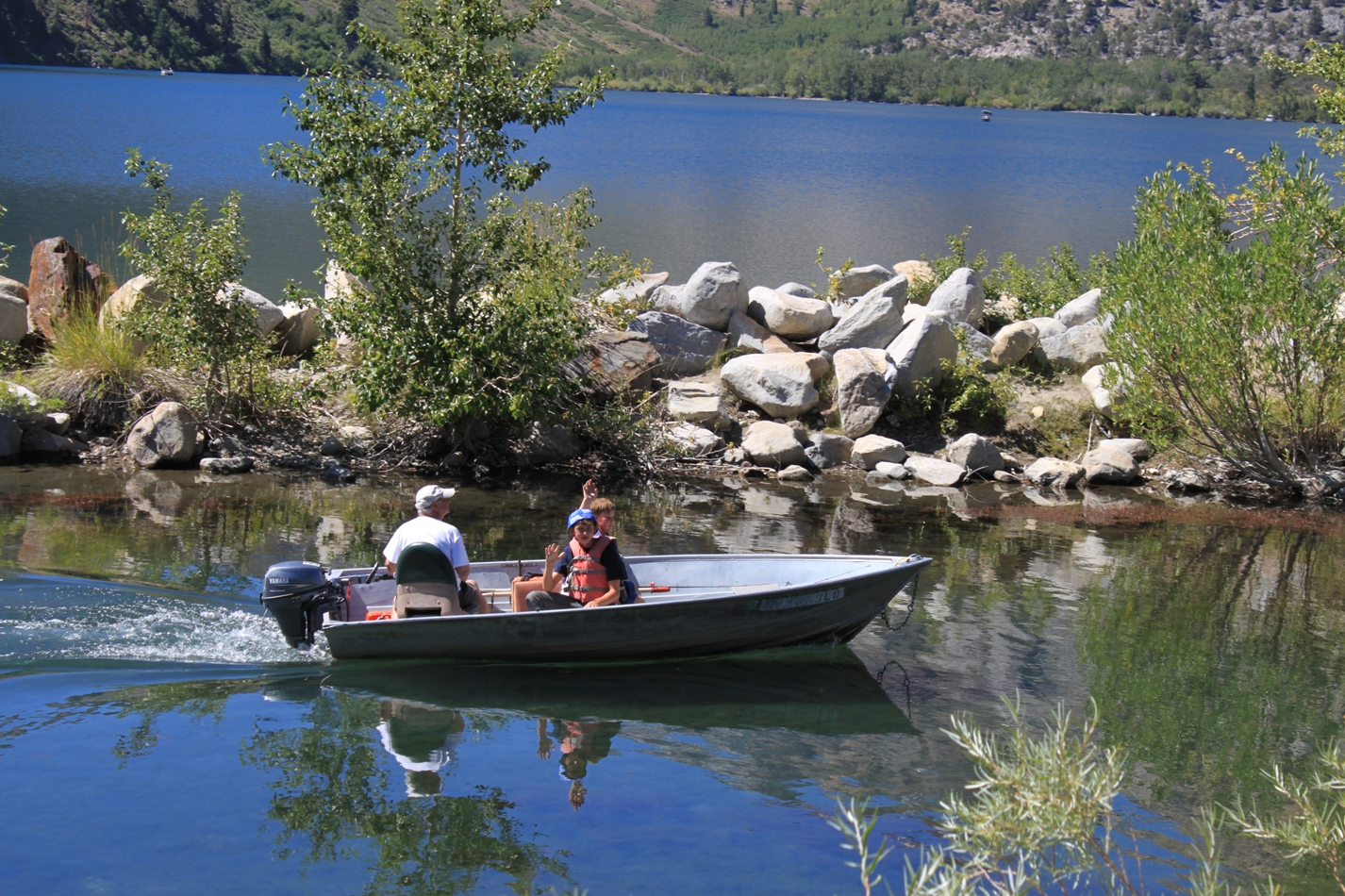 I went out on the boat for ahwile …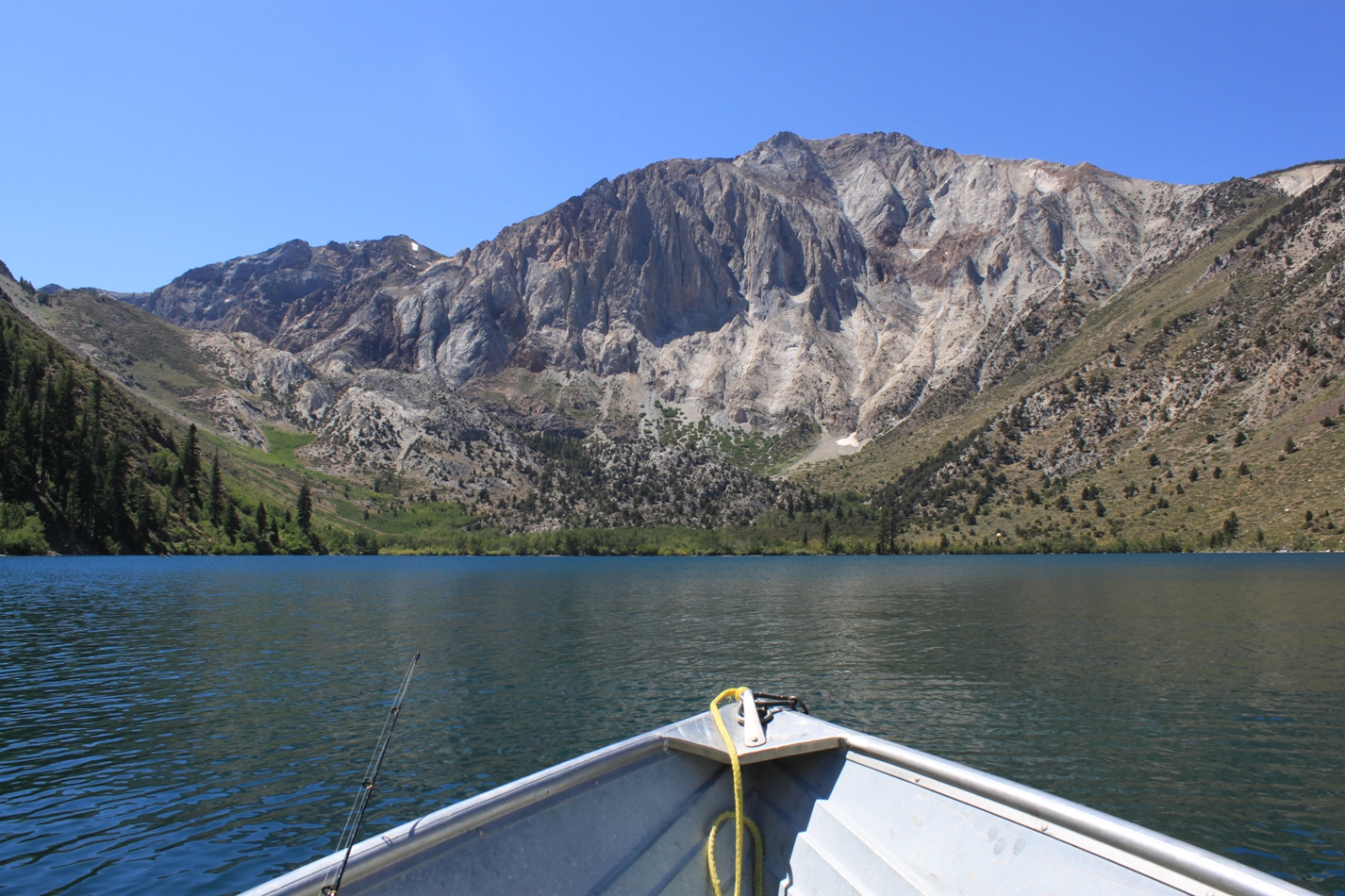 Out in the middle of the lake, the waters are a beautiful turquoise-blue.
There is a camp store over at the Convict Lake Resort, where you can find hot showers, camping and fishing supplies.  They also have cabins for rent.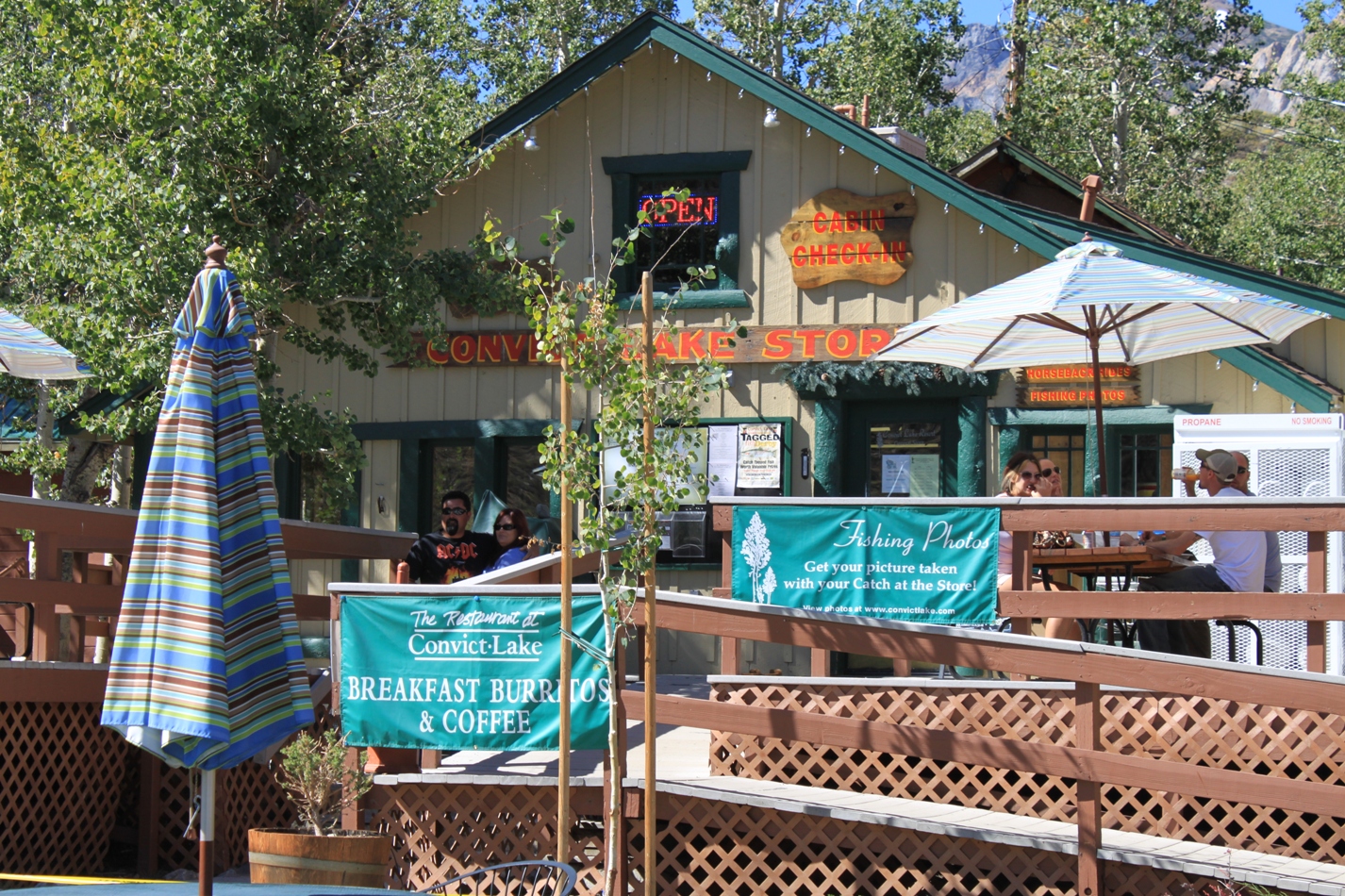 There is a French restaurant here that I've been told is very good.  They also cater weddings and special events here.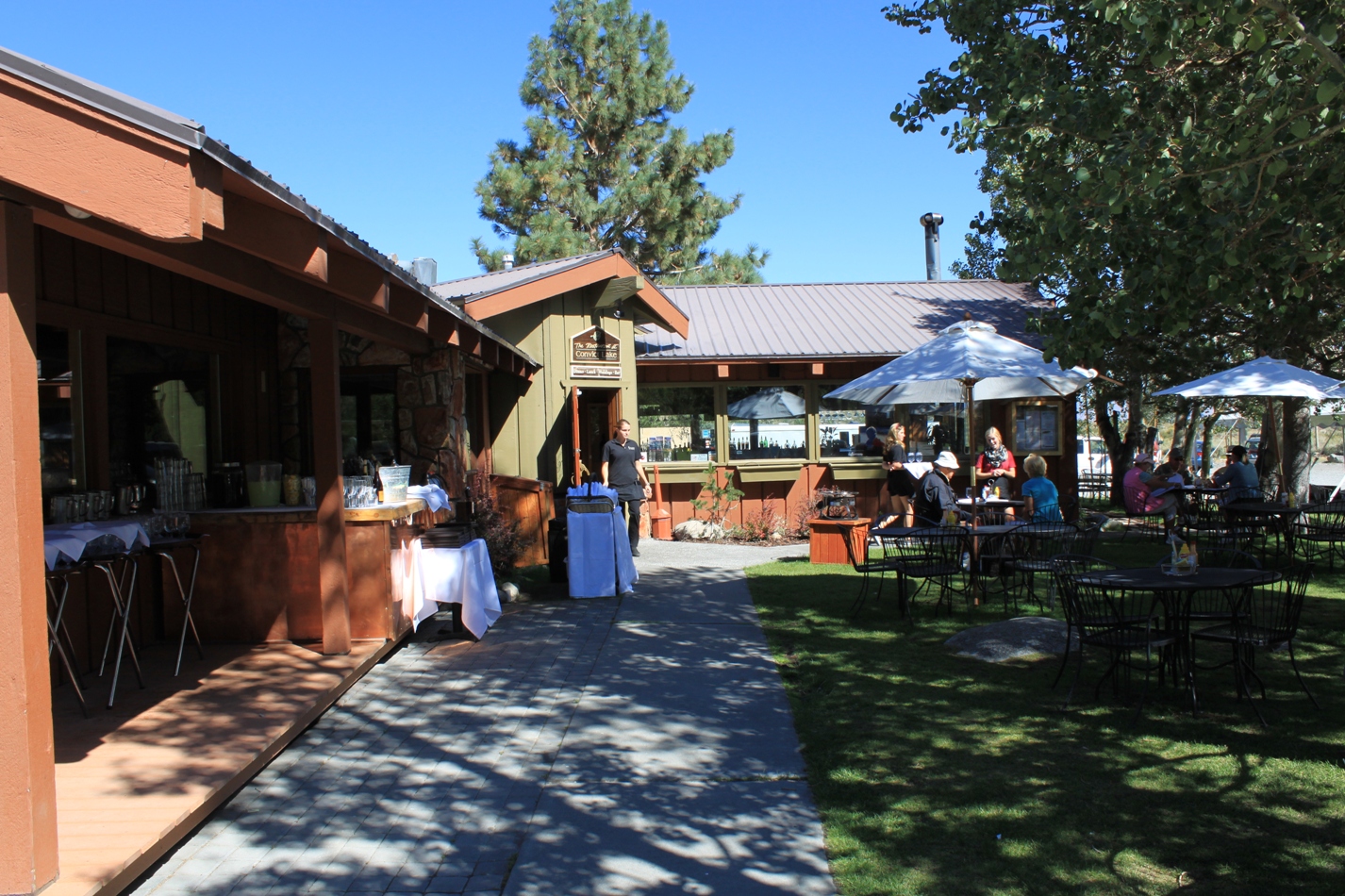 We, however, stayed in a tent in the campground.  This was our campsite, lucky number 13.  Not much for shade, but there isn't much shade in this campground at any of the spots.  Our site had three levels – the tent goes on the top level.  The shelf around the mid-level was extremely handy.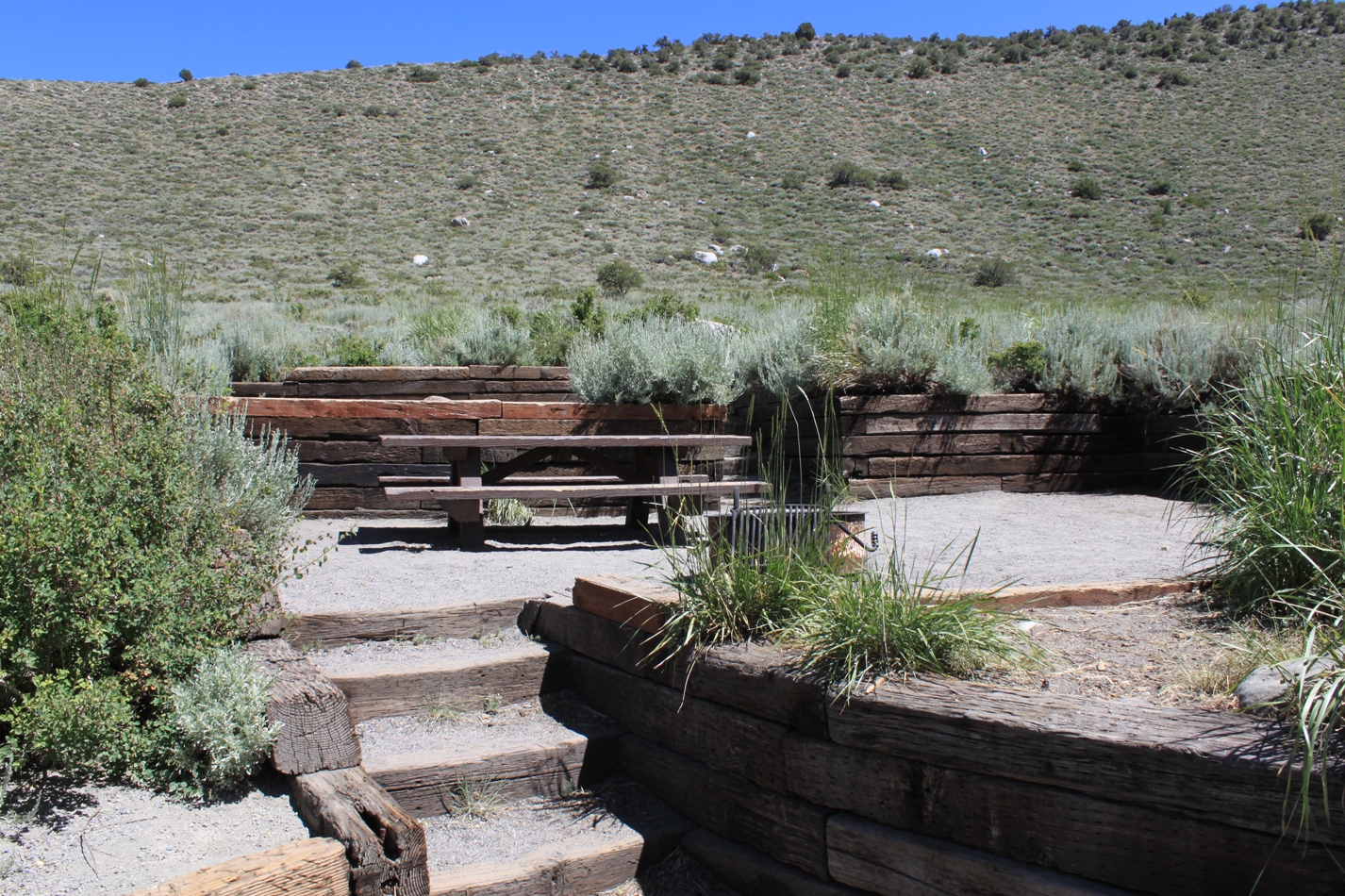 The site has a bear locker and is close to the lake.  Our $2 solar lights from Wal-Mart (our greatest camping idea yet) looked great along the steps at night!  When we return, we will come back to this very campsite, as we couldn't find any other we liked better.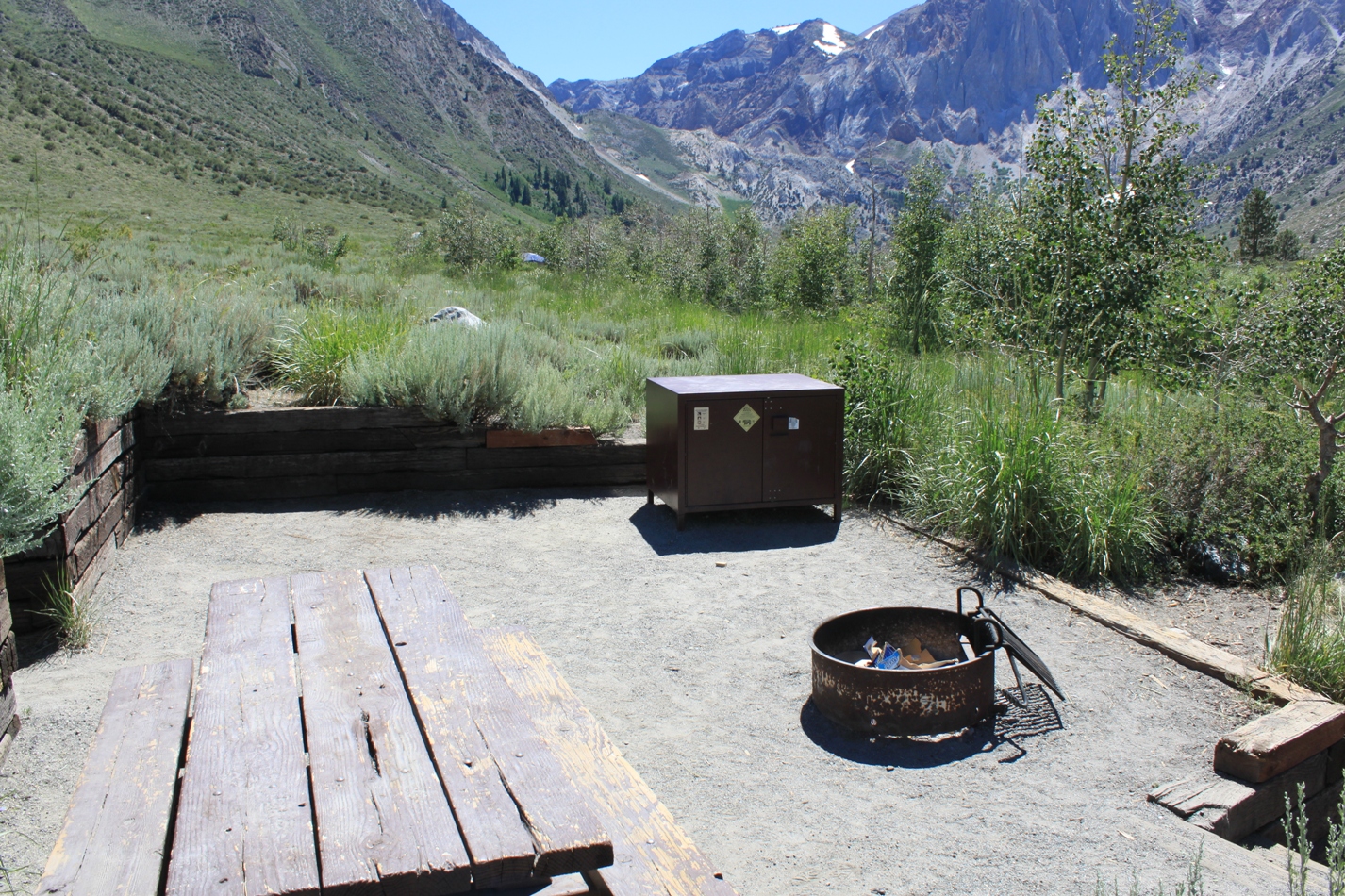 We didn't see any bears, but there was a family of deer that came through the campground occasionally.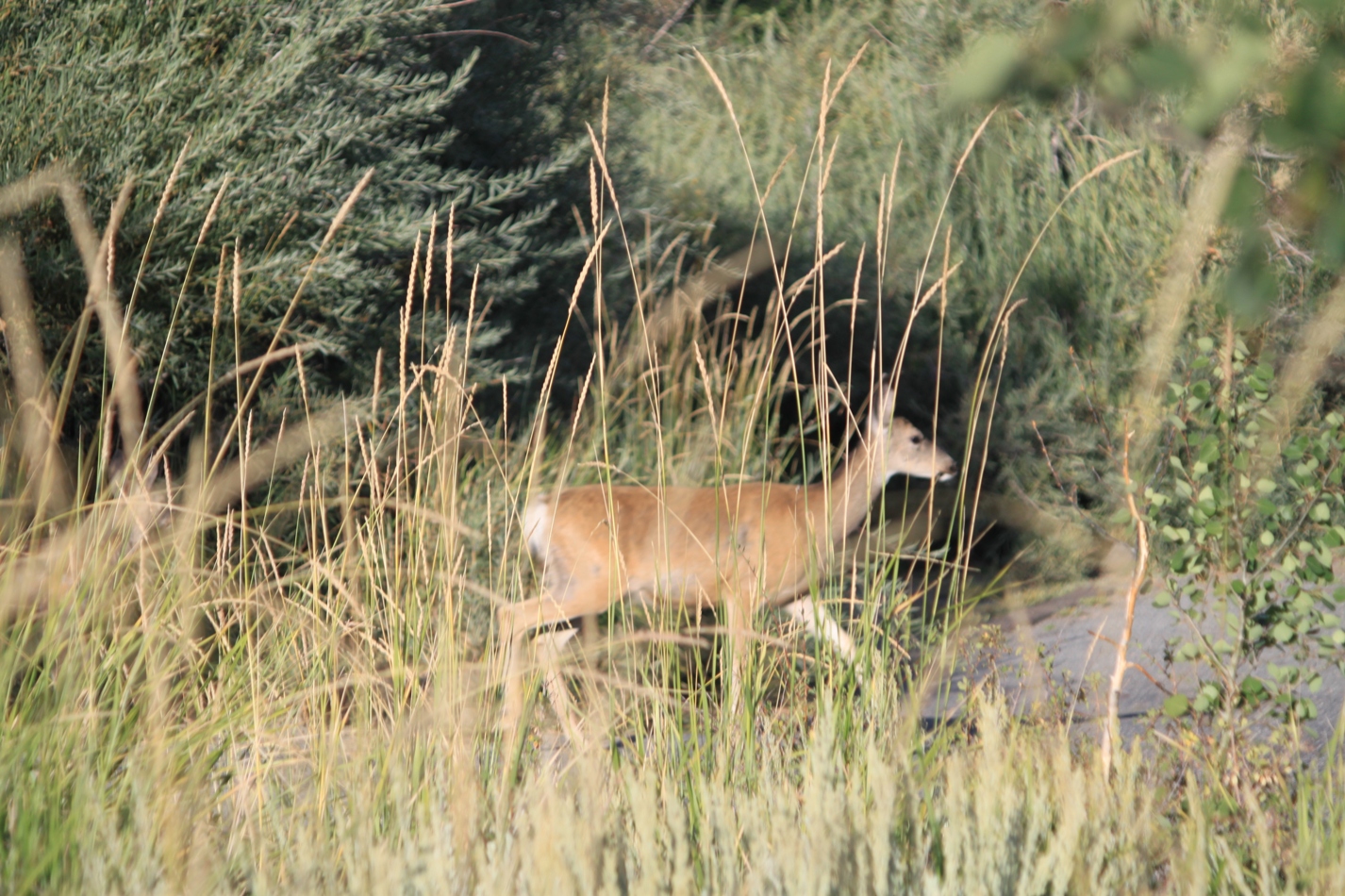 Convict Lake is a natural lake with a creek that runs through the campground.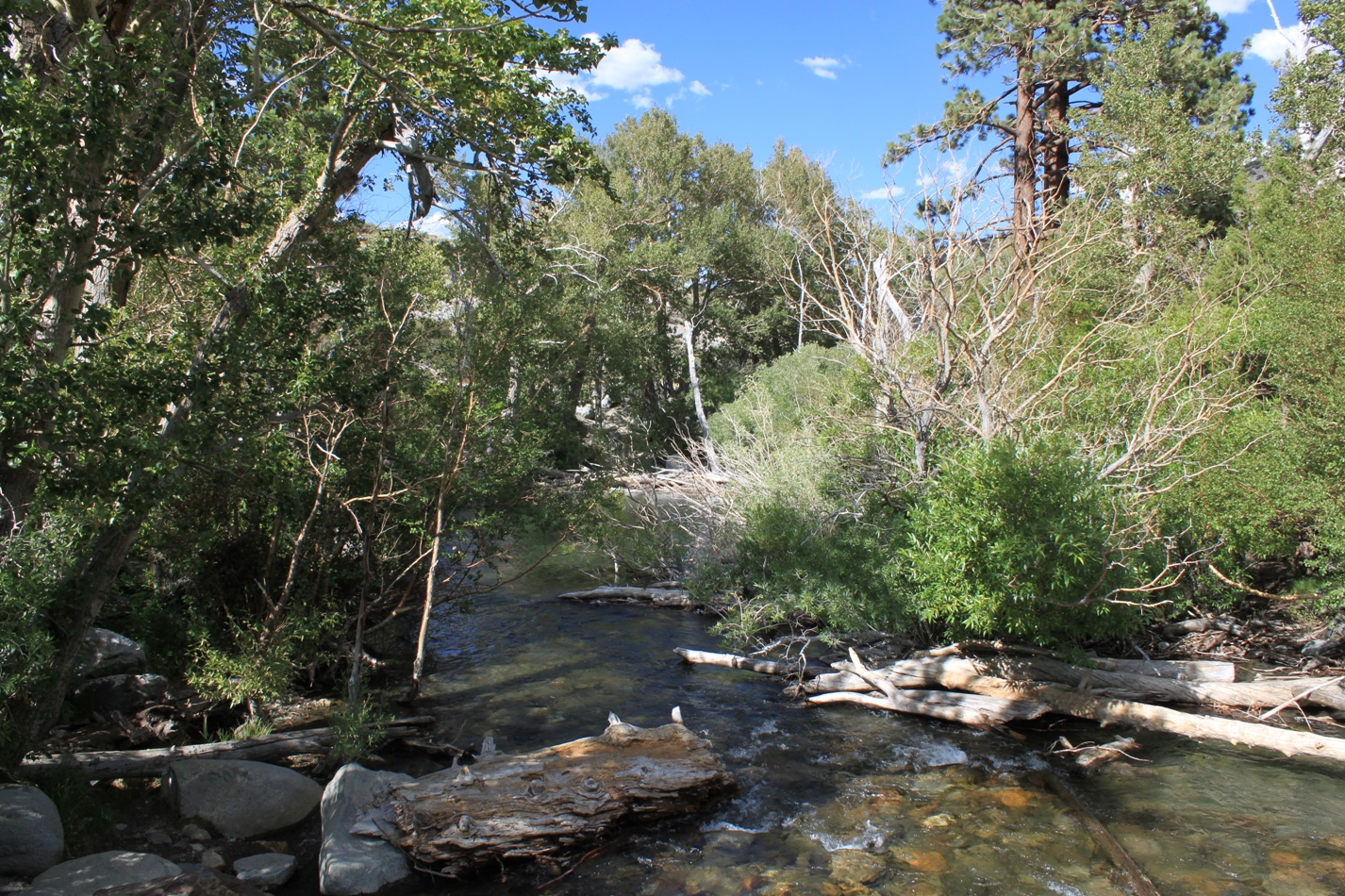 Here are a few more shots of the lake.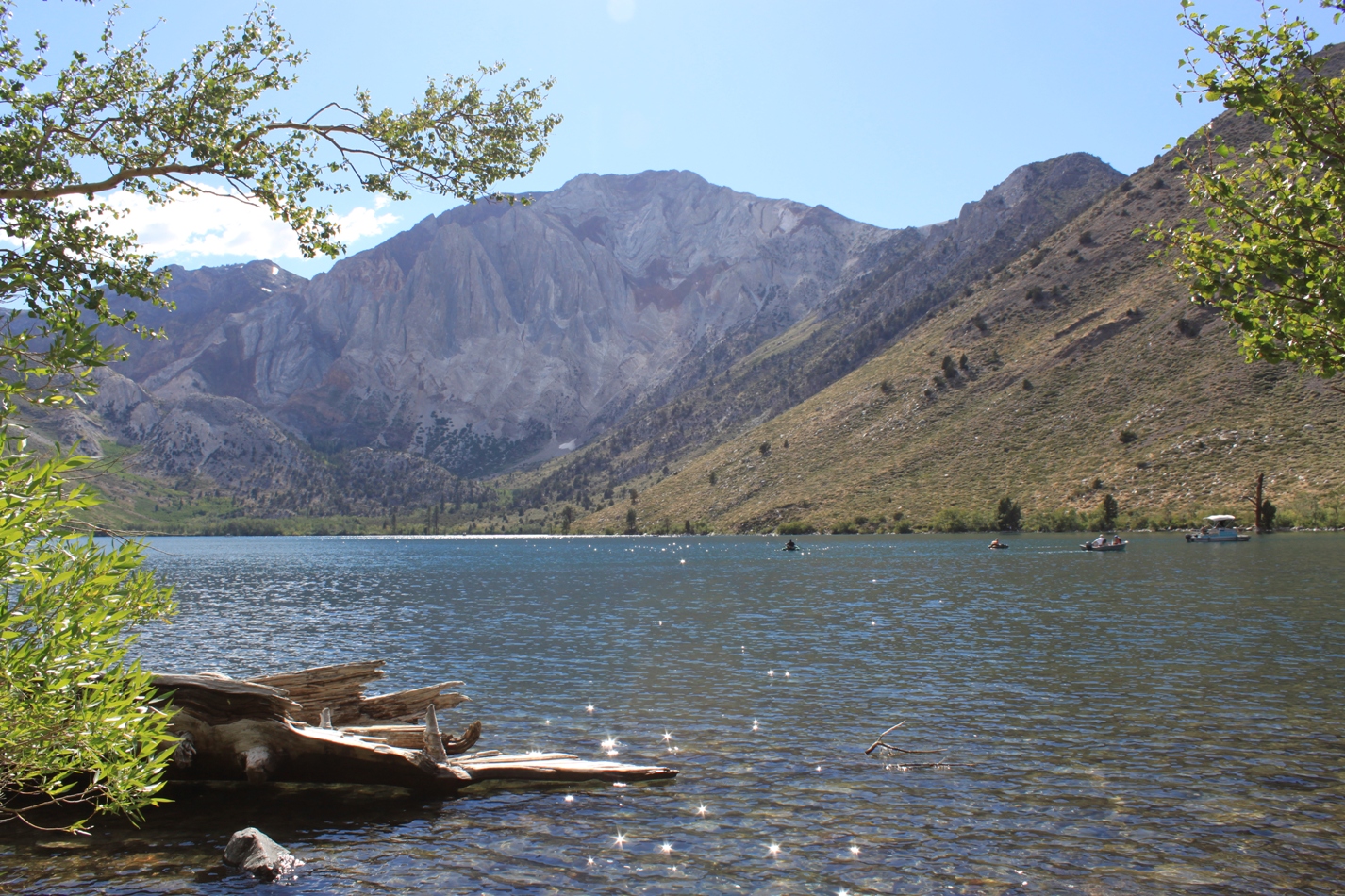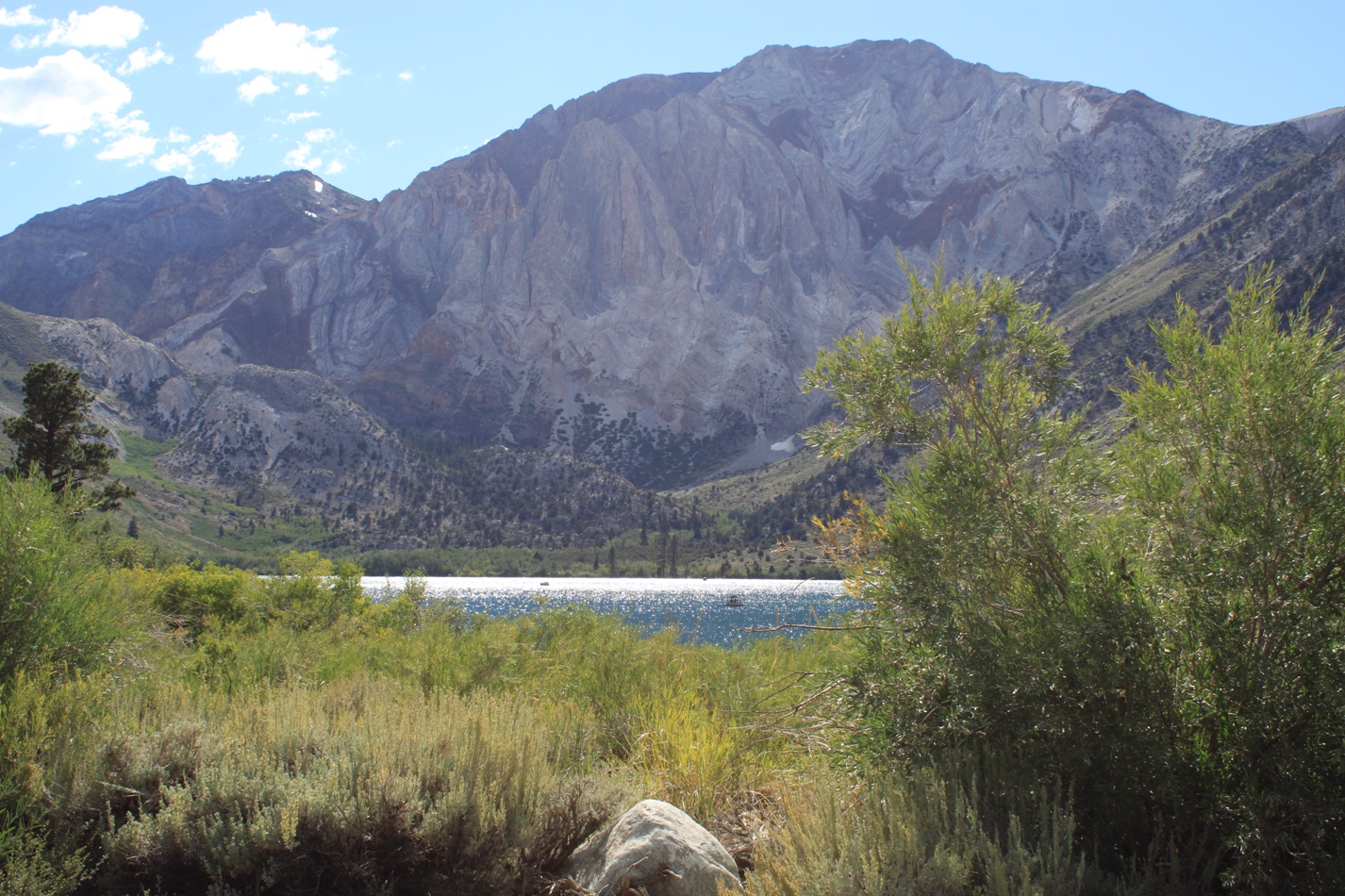 For more on Convict Lake: