Another installment of the Mom's Summer Adventure Series took us to the Santa Monica Pier, where we rode a roller coaster, ferris wheel and more, plus visited an aquarium, and spent some time on the beach.  Afterwards, the kids declared it one of the best adventures so far!  And unlike Venice Beach, this place is totally family friendly – I highly recommend this outing for your pre-teens to the little ones.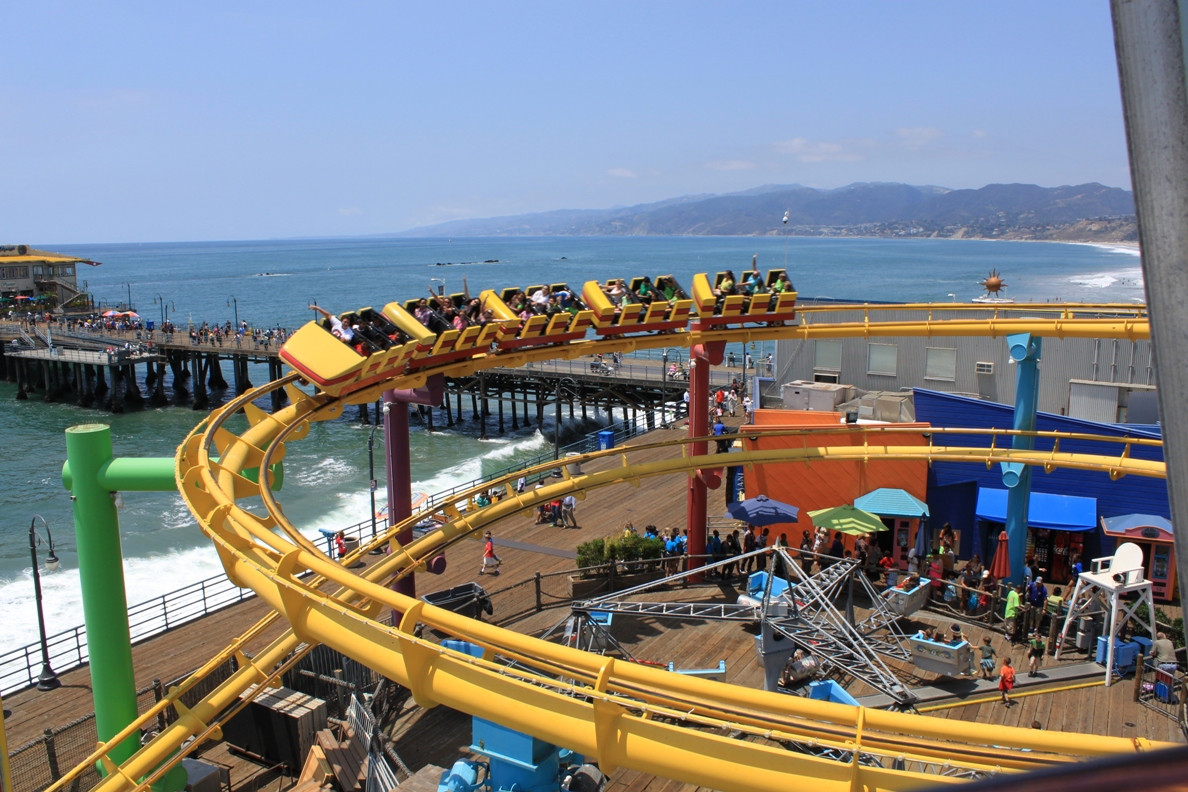 Pacific Park is the name of the amusement park on the Santa Monica pier, and features rides for pre-teens and younger.  My pre-teens liked the roller coaster, the "Pacific Plunge", and the Sea Dragon rides the best.  There were even more rides suitable for younger children which we didn't go on.   Purchase your tickets online and receive a discount!

When we arrived, the sky was overcast, but it would soon burn off.  Here are some pictures from around the park: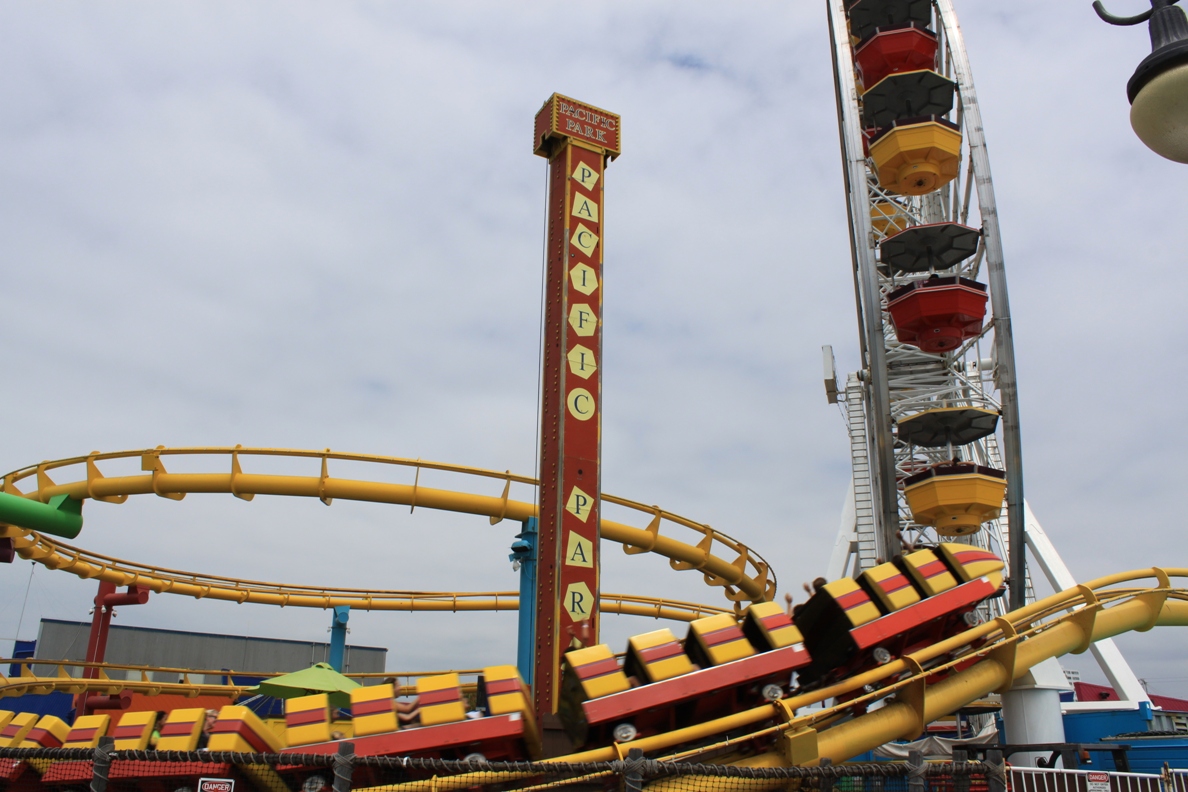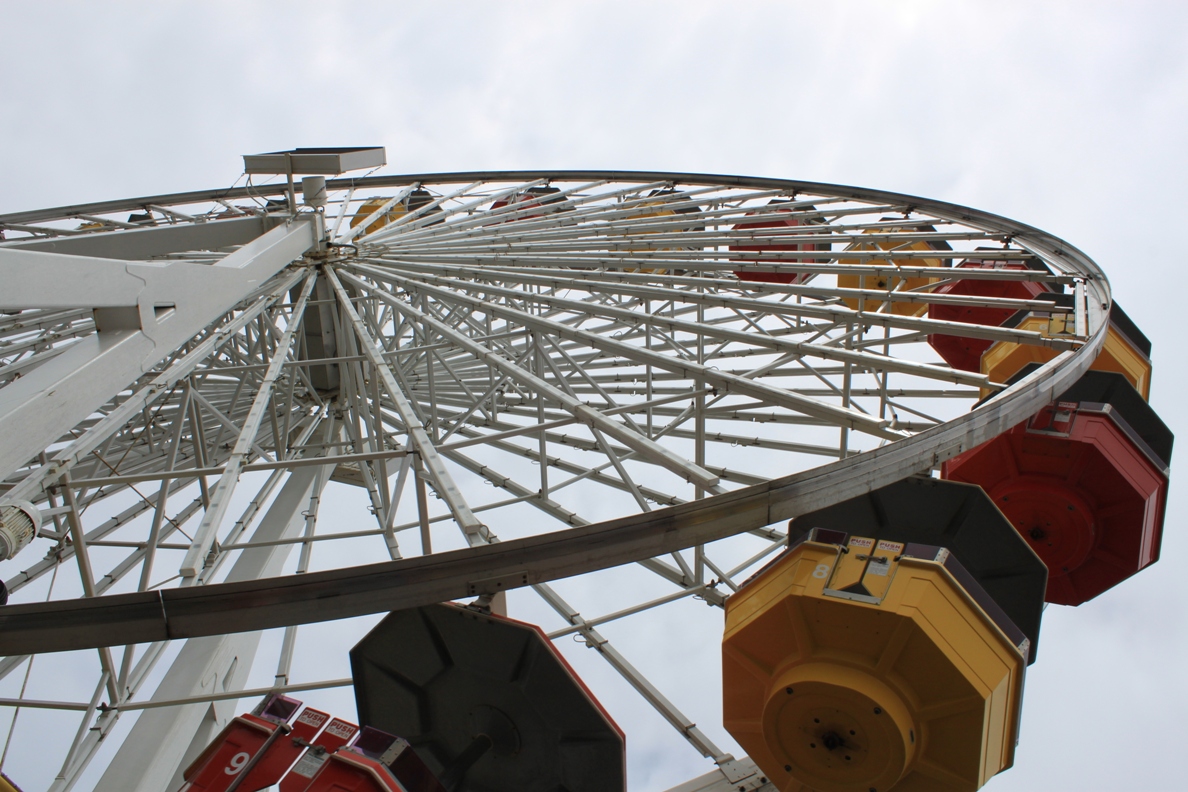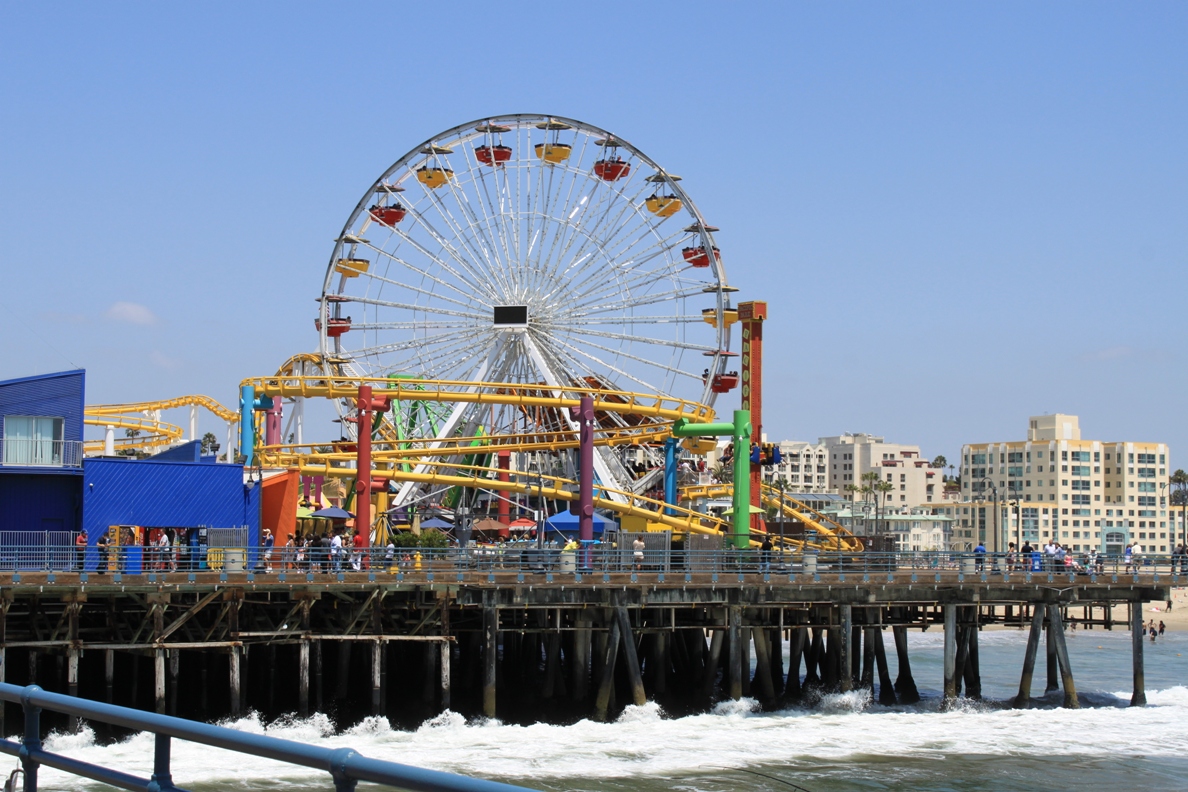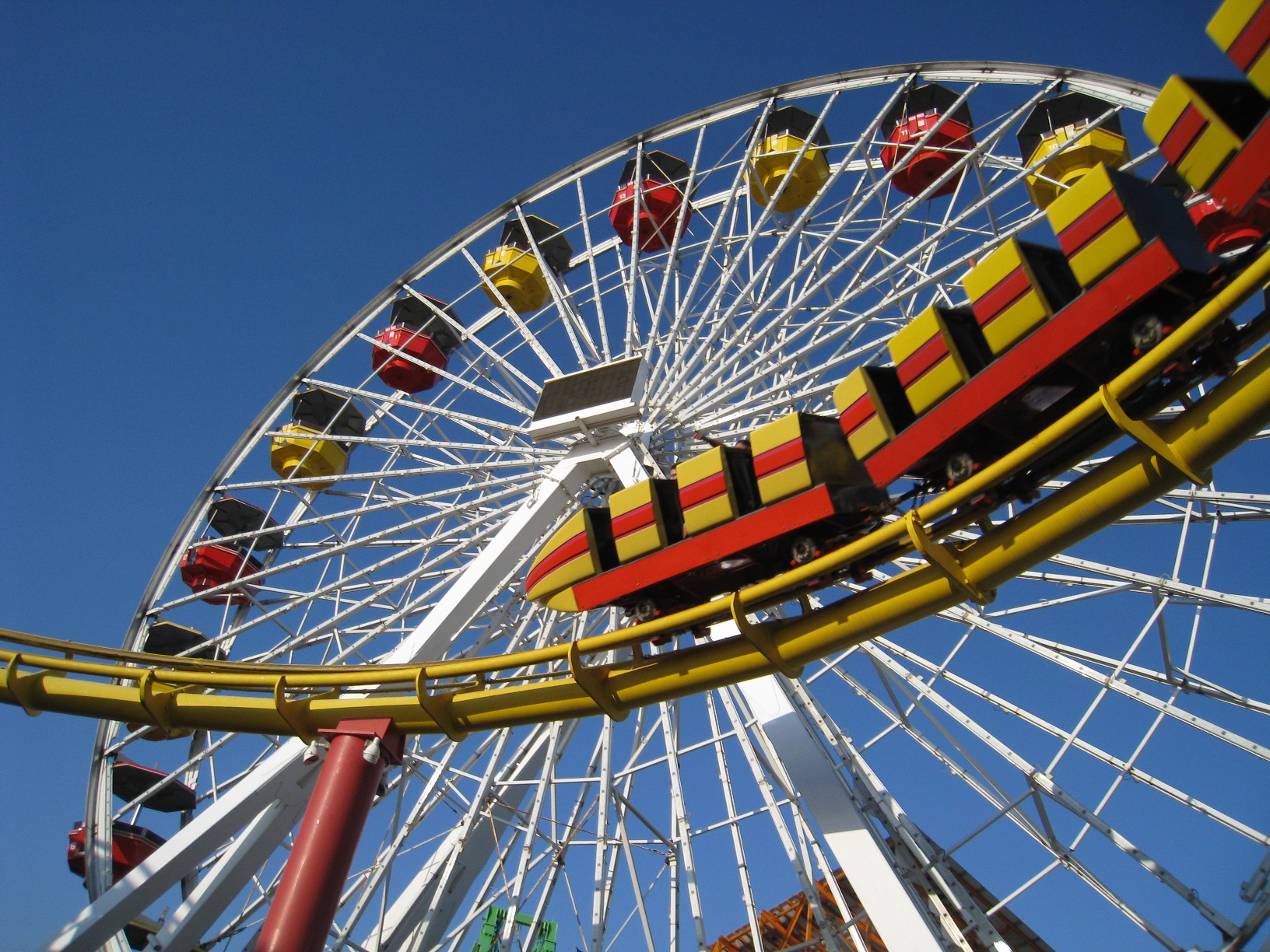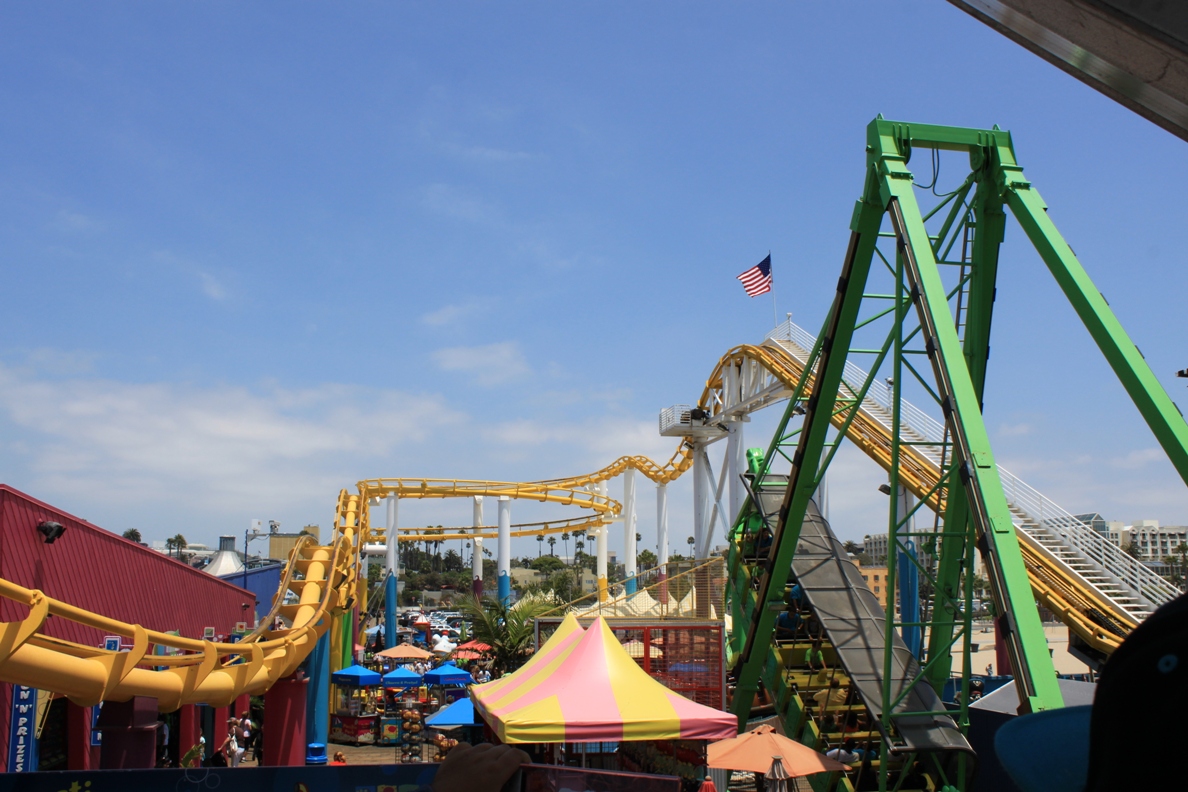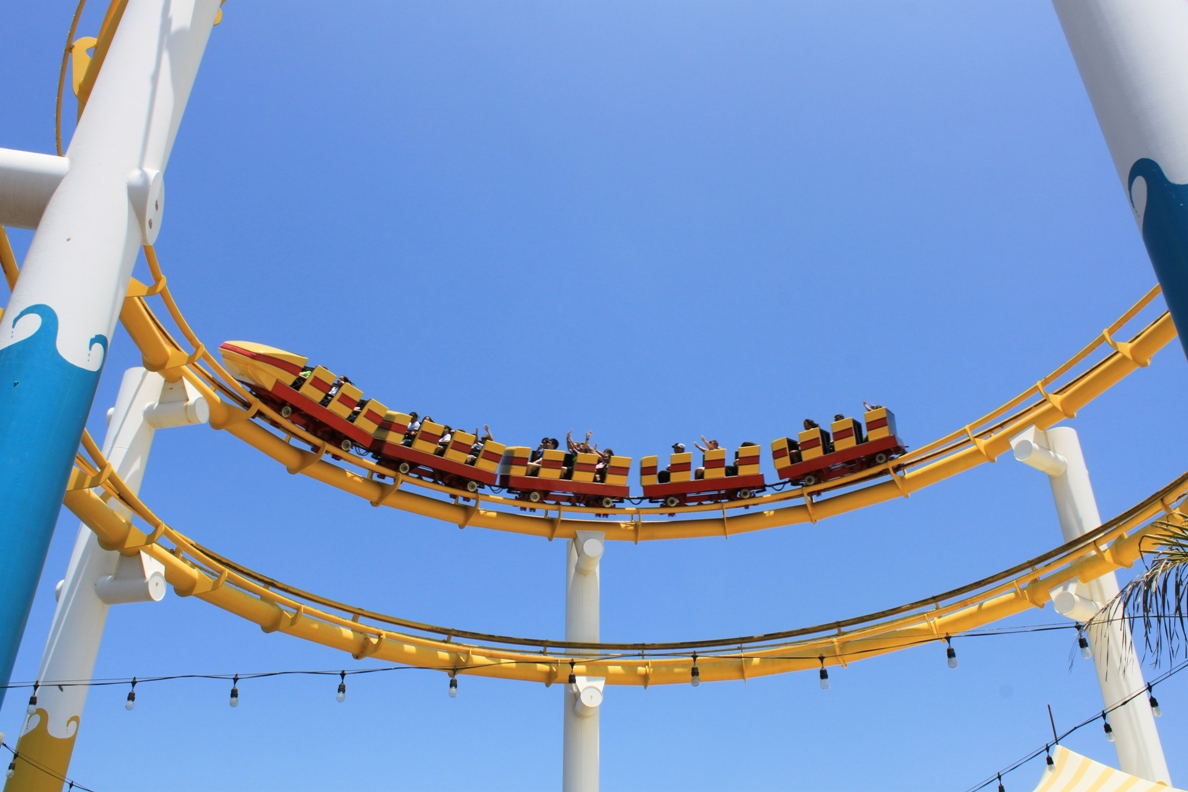 I took a ride on the ferris wheel myself (single ride = $5) …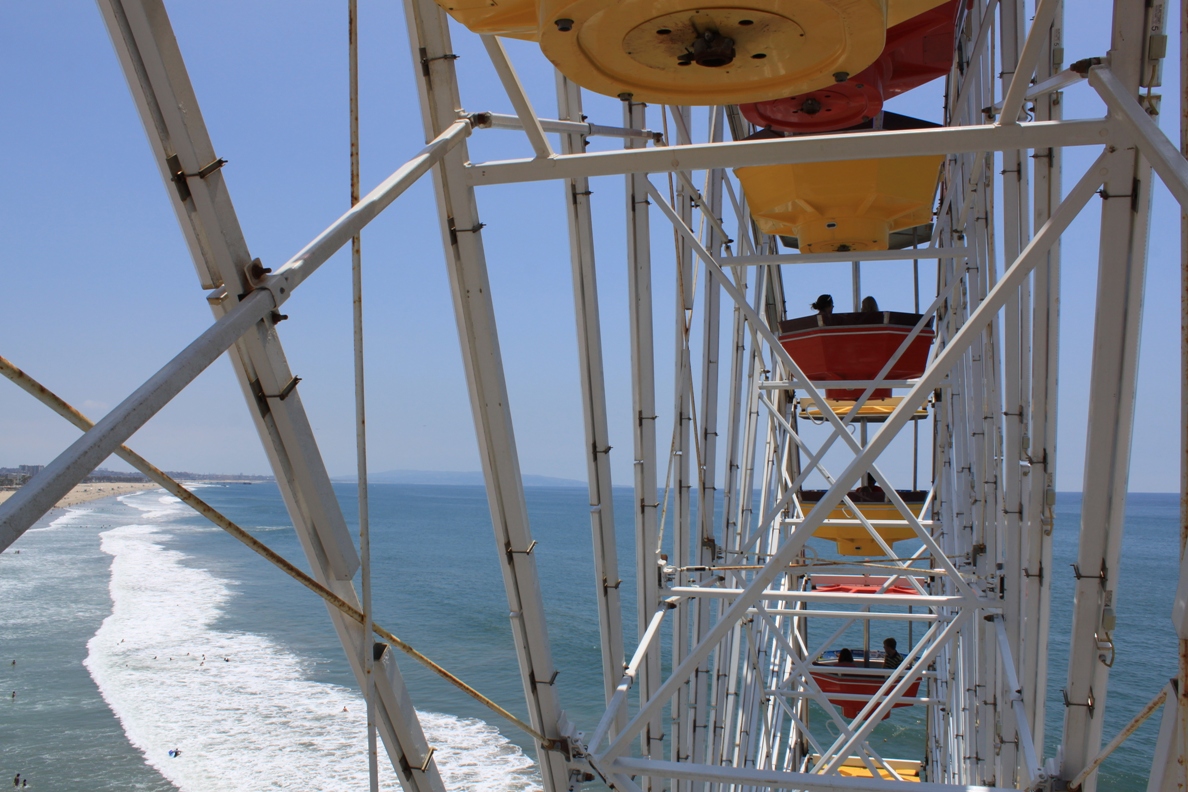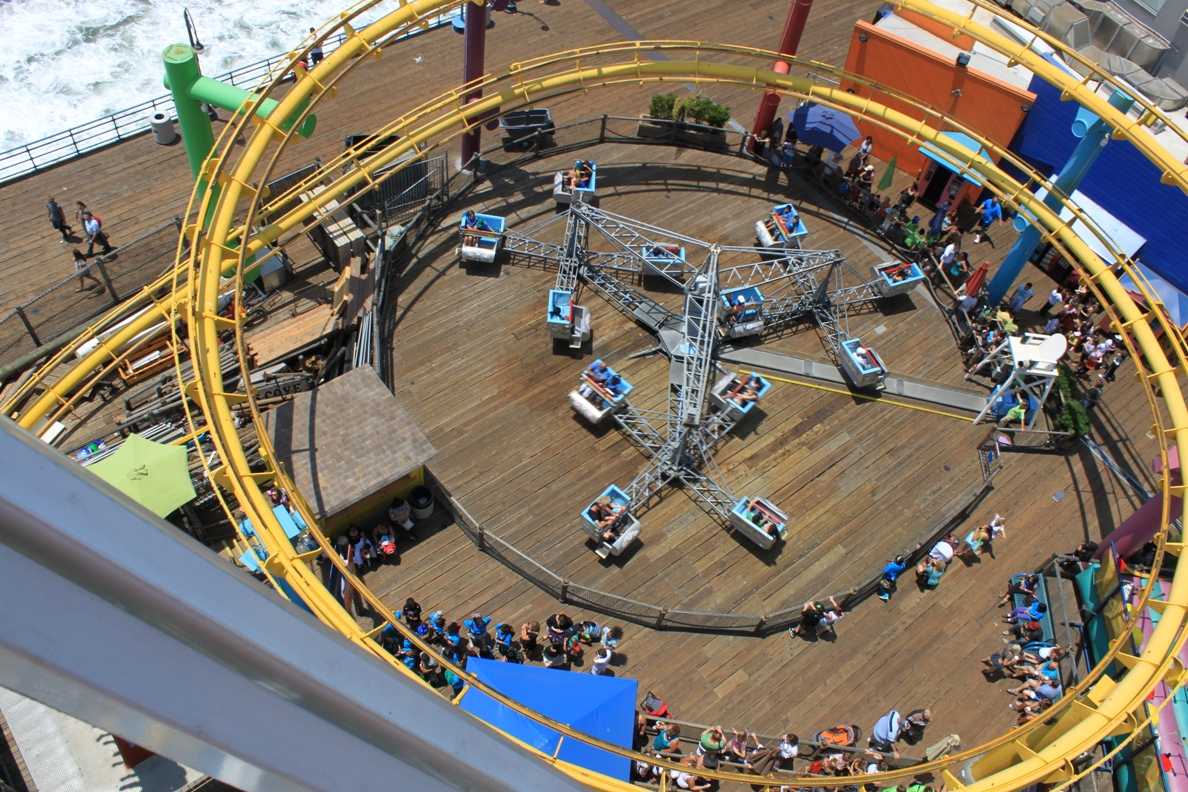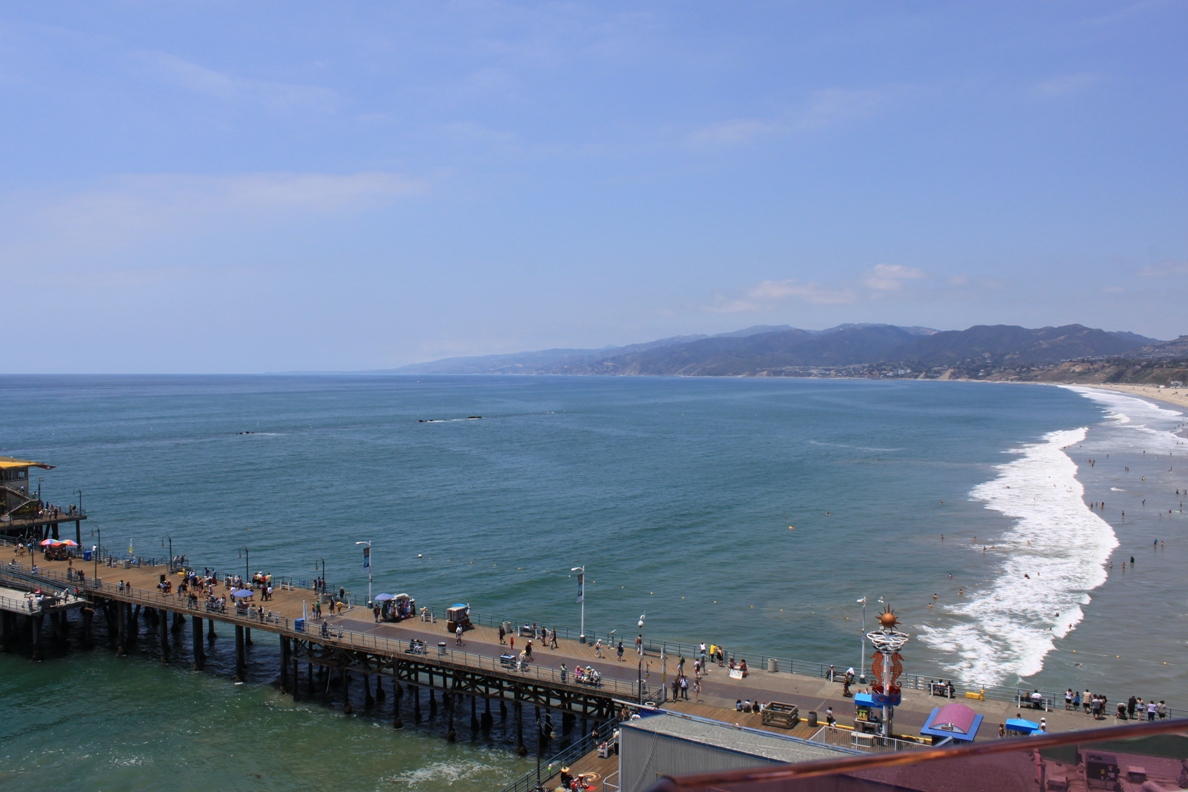 After the kids had their fill of the rides, we went down to the Heal the Bay Aquarium: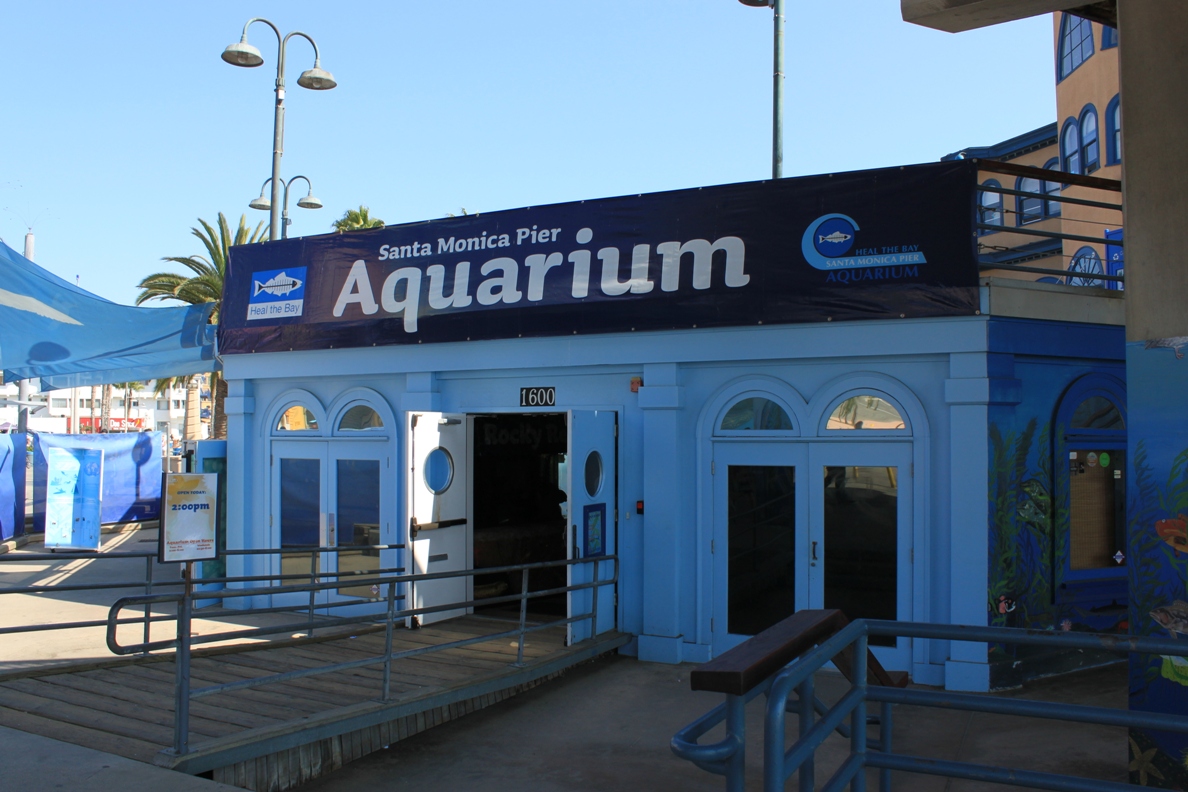 A small donation is requested, and inside there are touch tanks …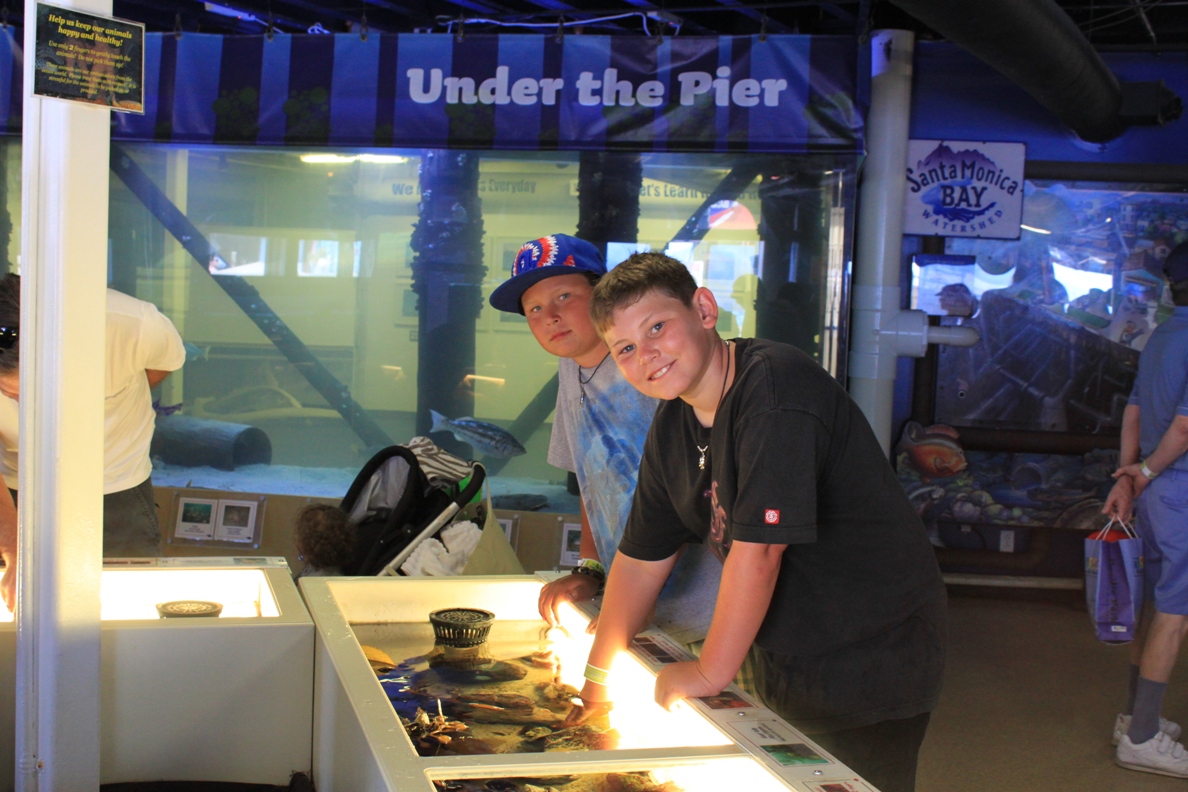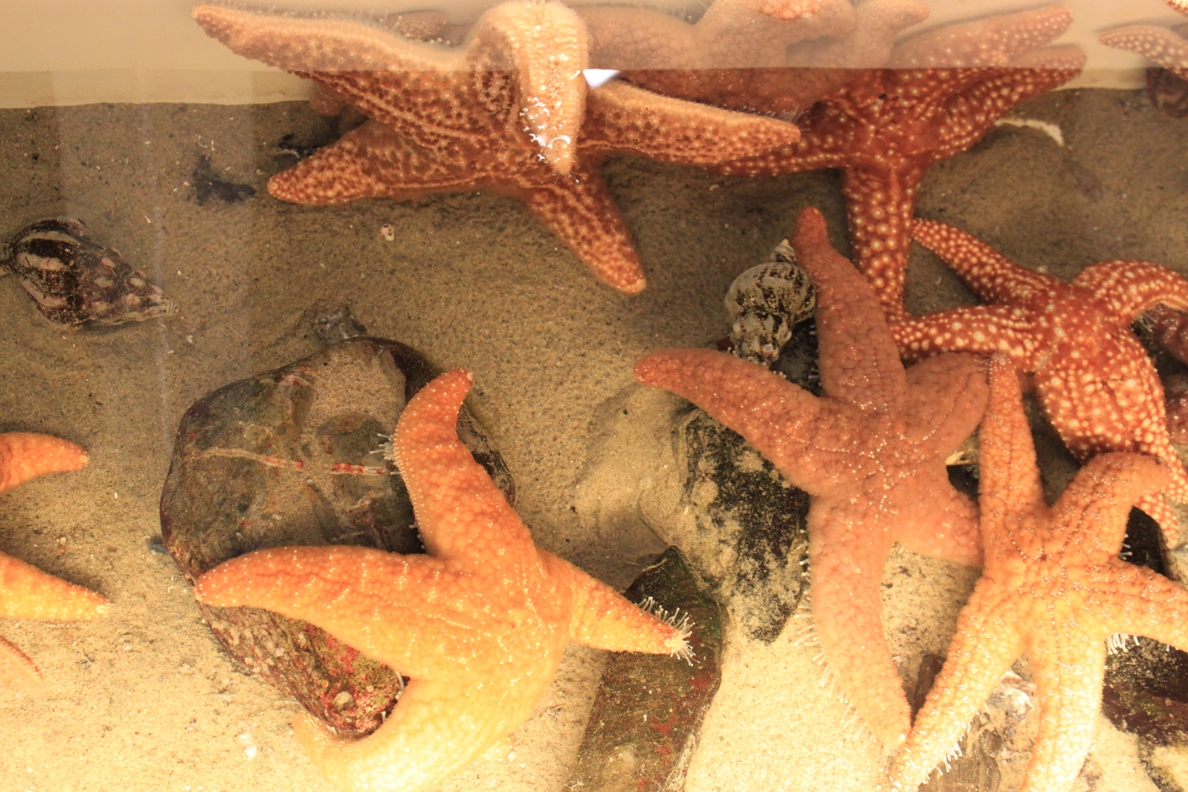 And more … all native to Santa Monica.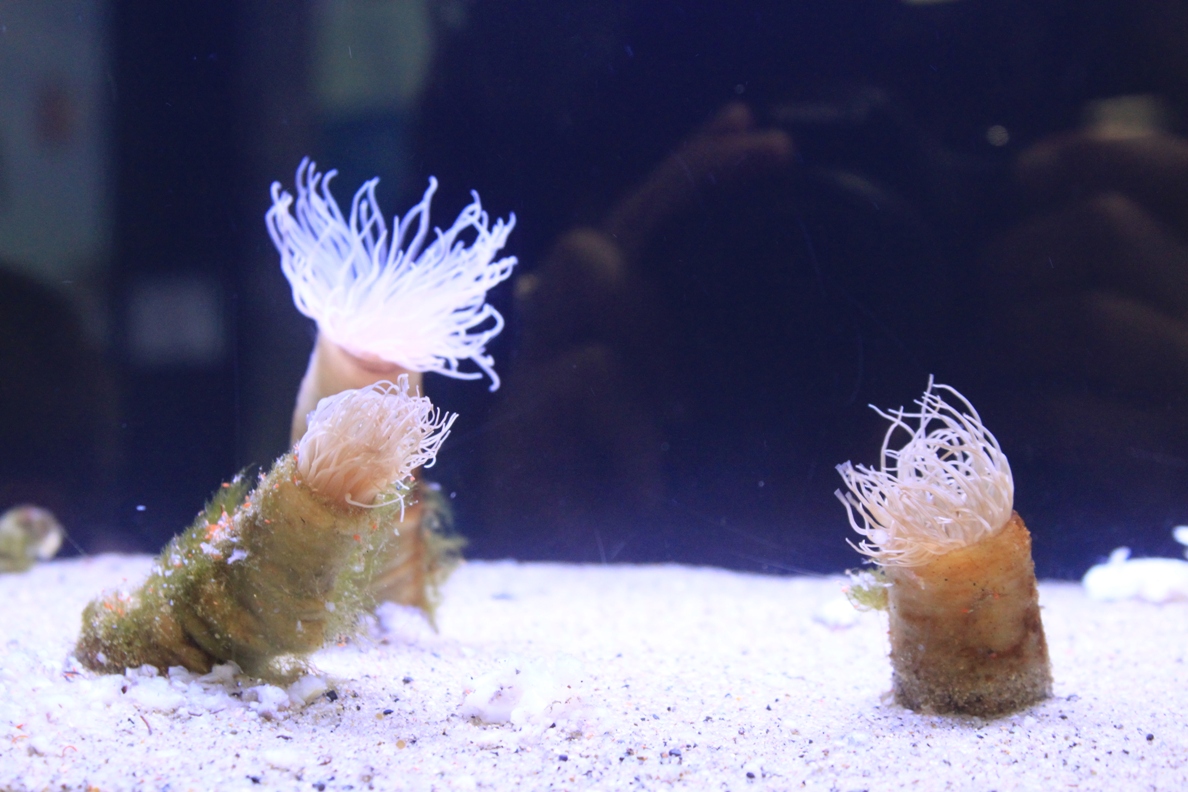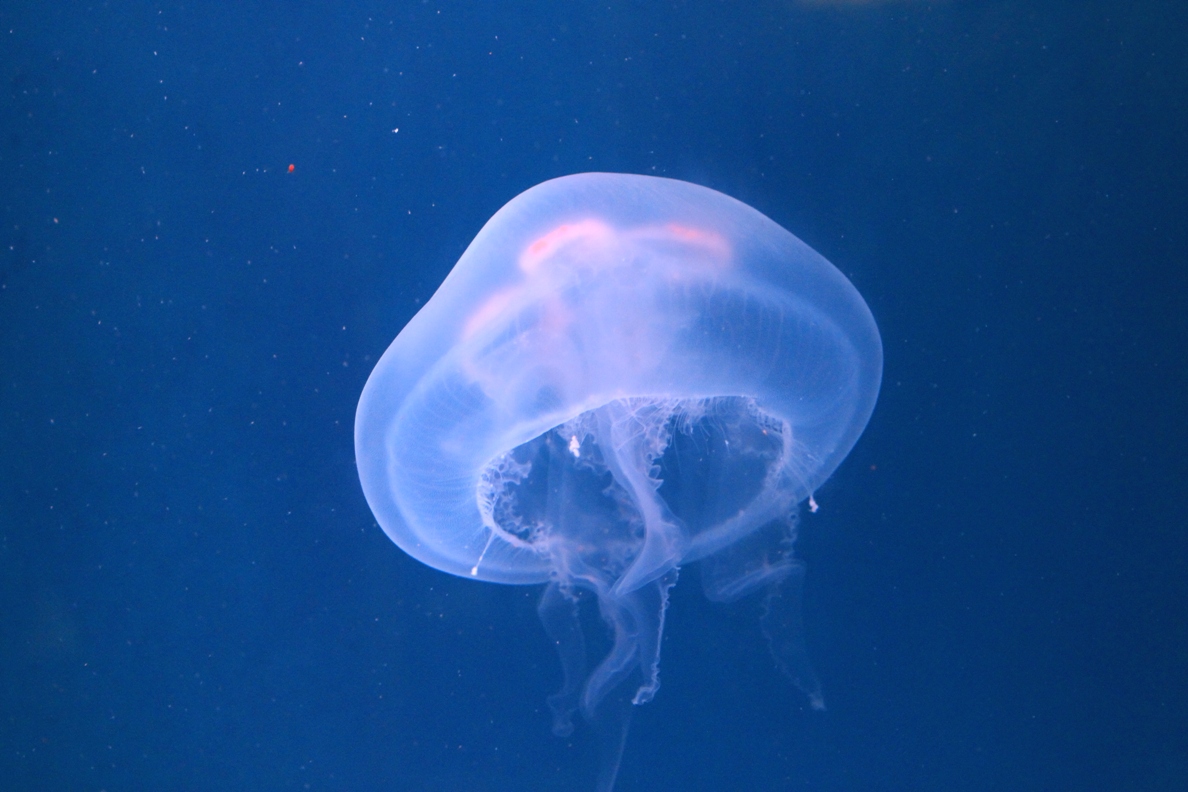 After the aquarium and some lunch, it was time to hit the beach!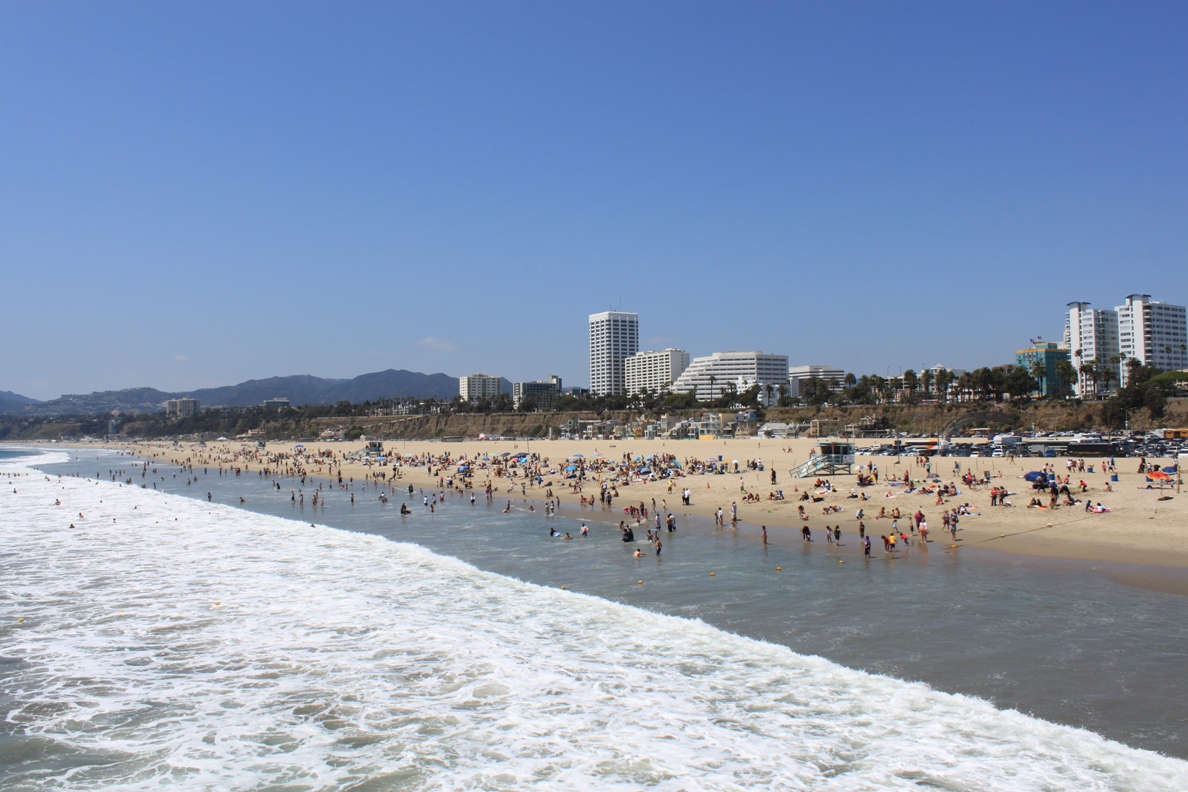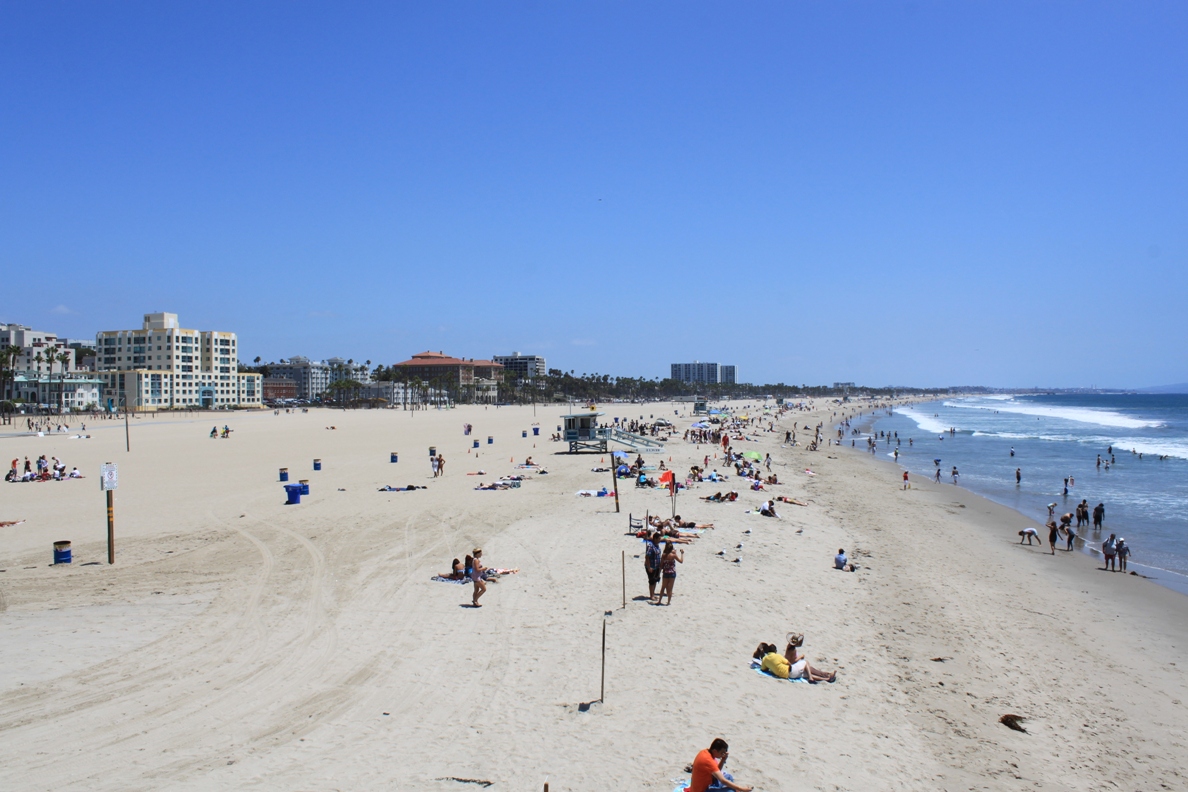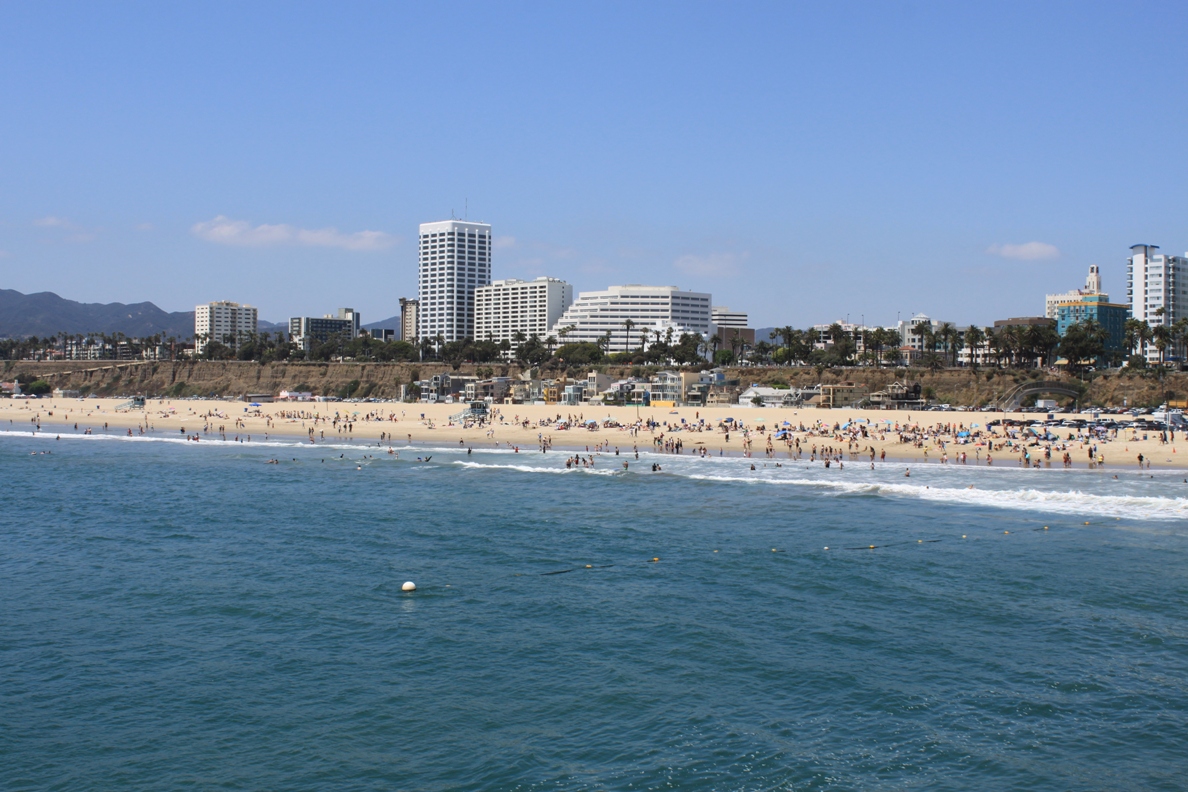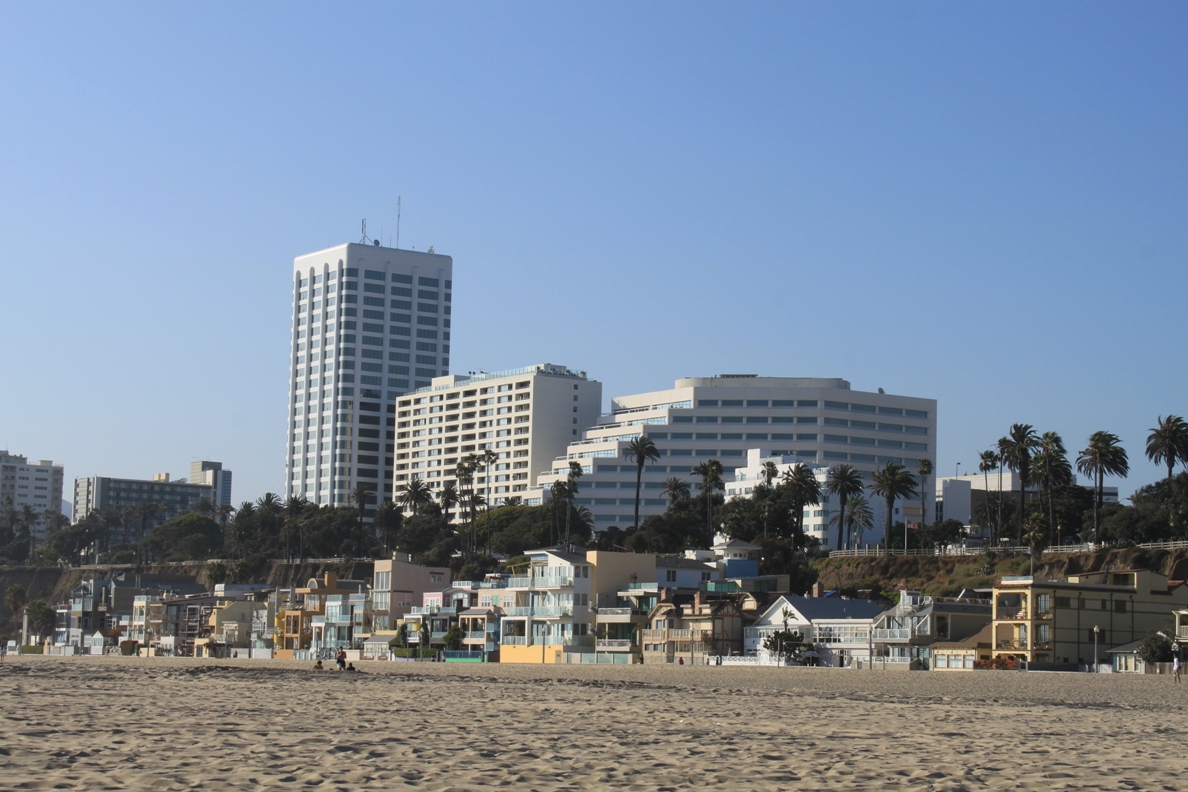 Although the motto on the can is catchy, unfortunately, not enough people paid attention to it….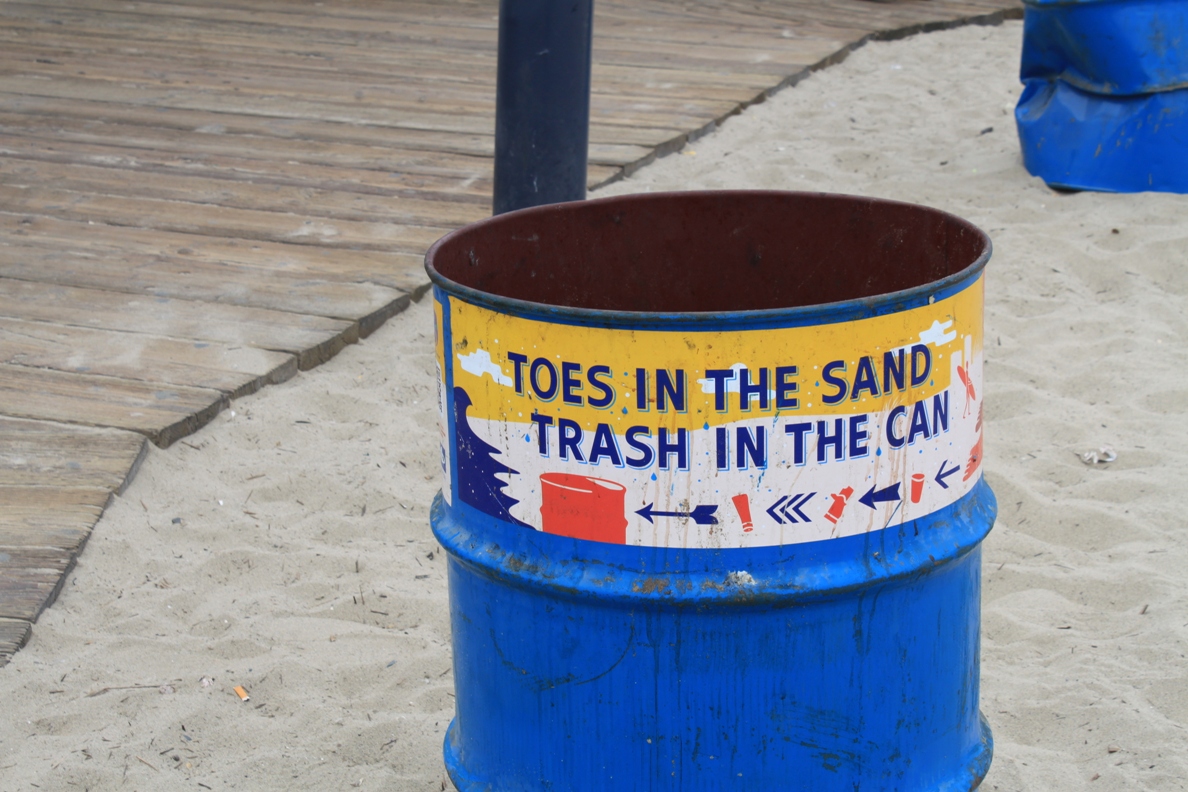 You can even go underneath the pier, a rather dark and spooky place ….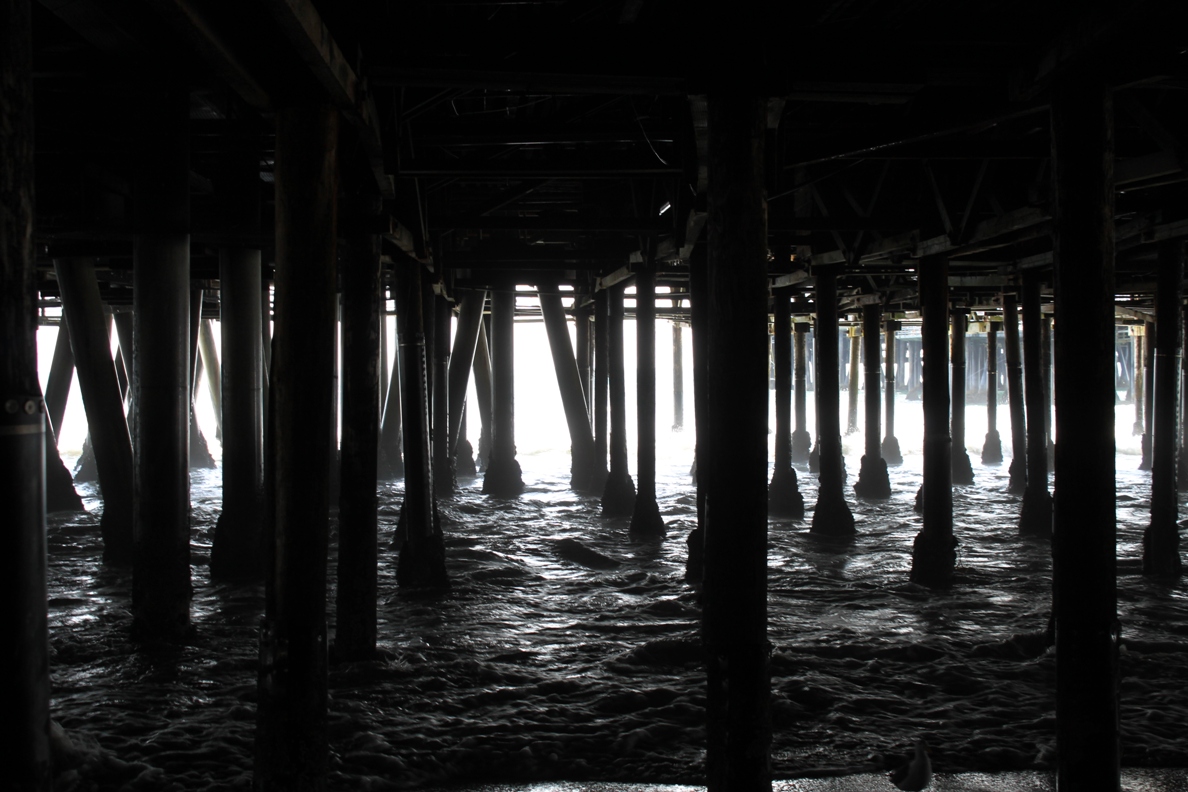 After receiving much grief from my husband for NOT taking pictures of bikini-clad beach babes, I dutifully went around and recruited some: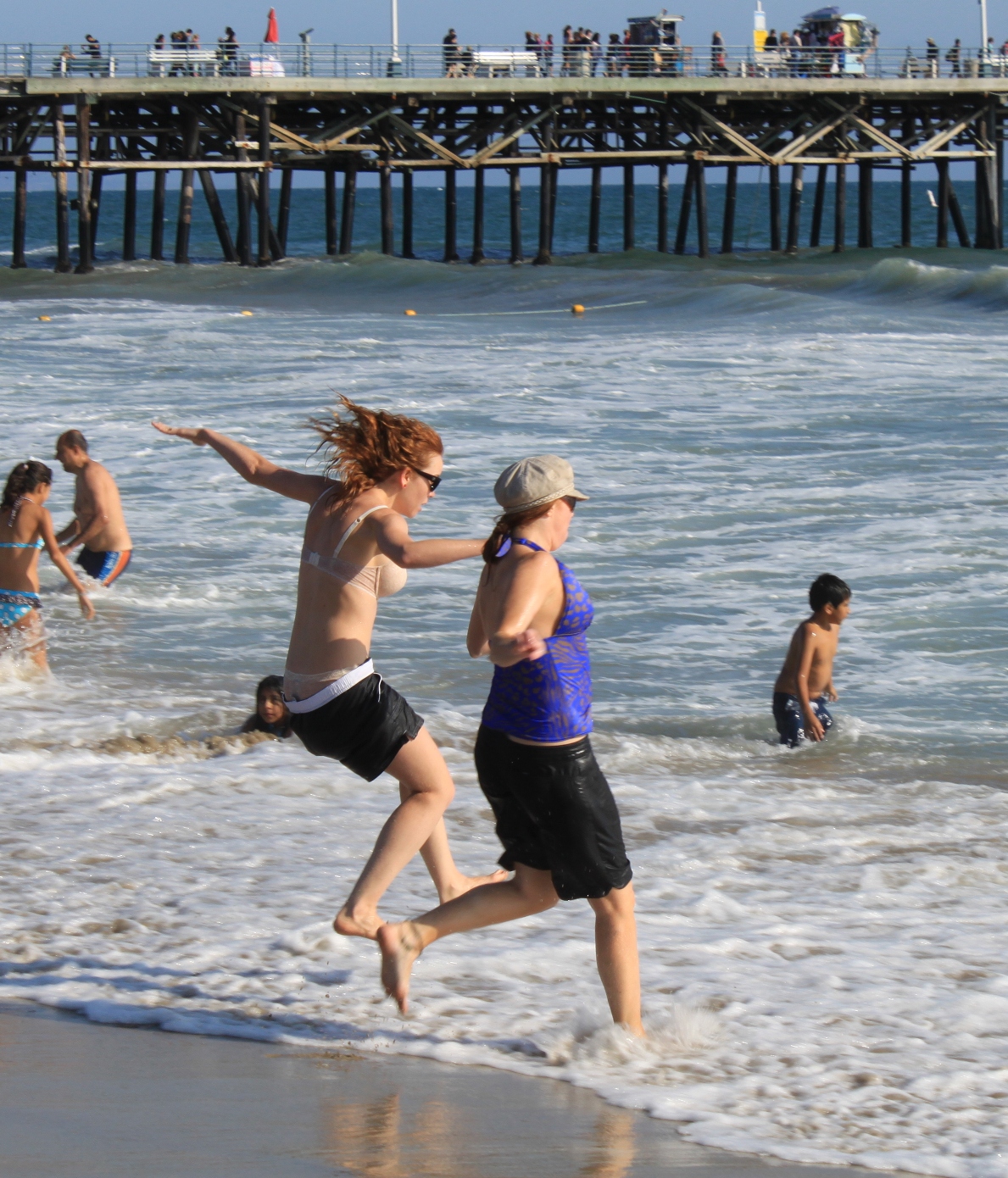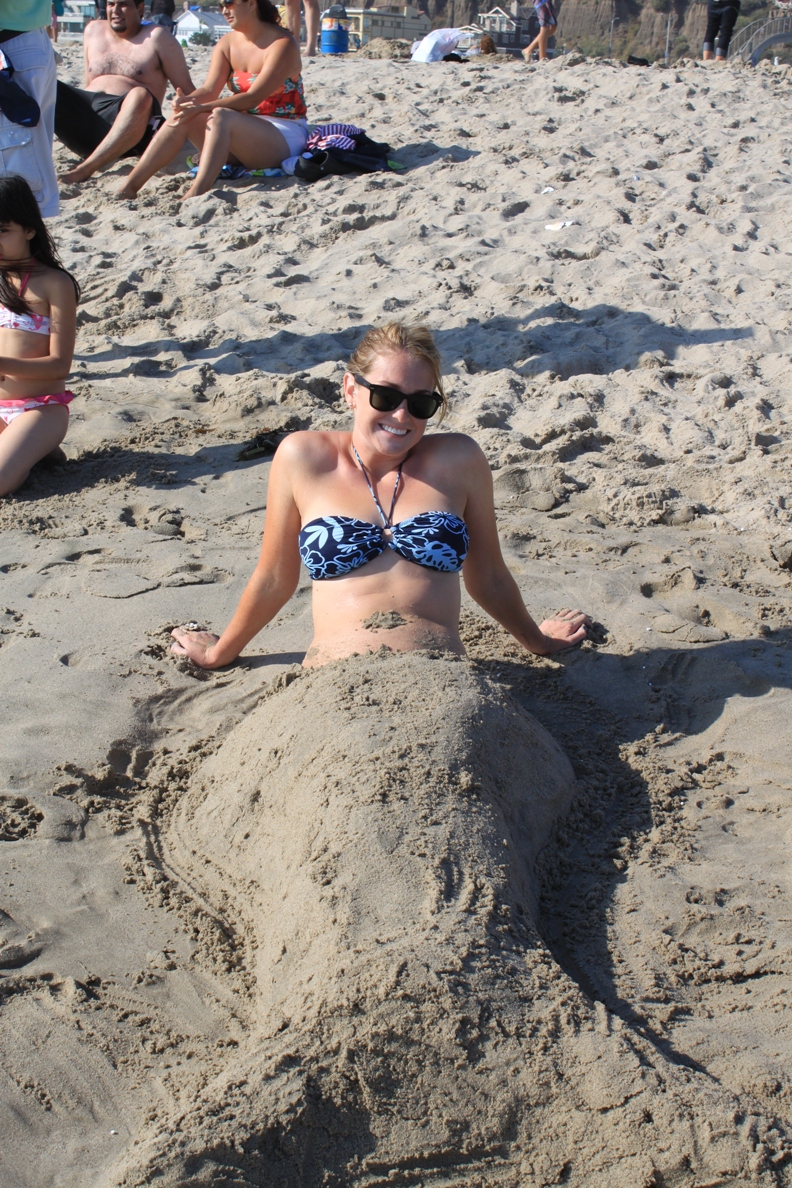 And here was the hottest group of girls on the beach: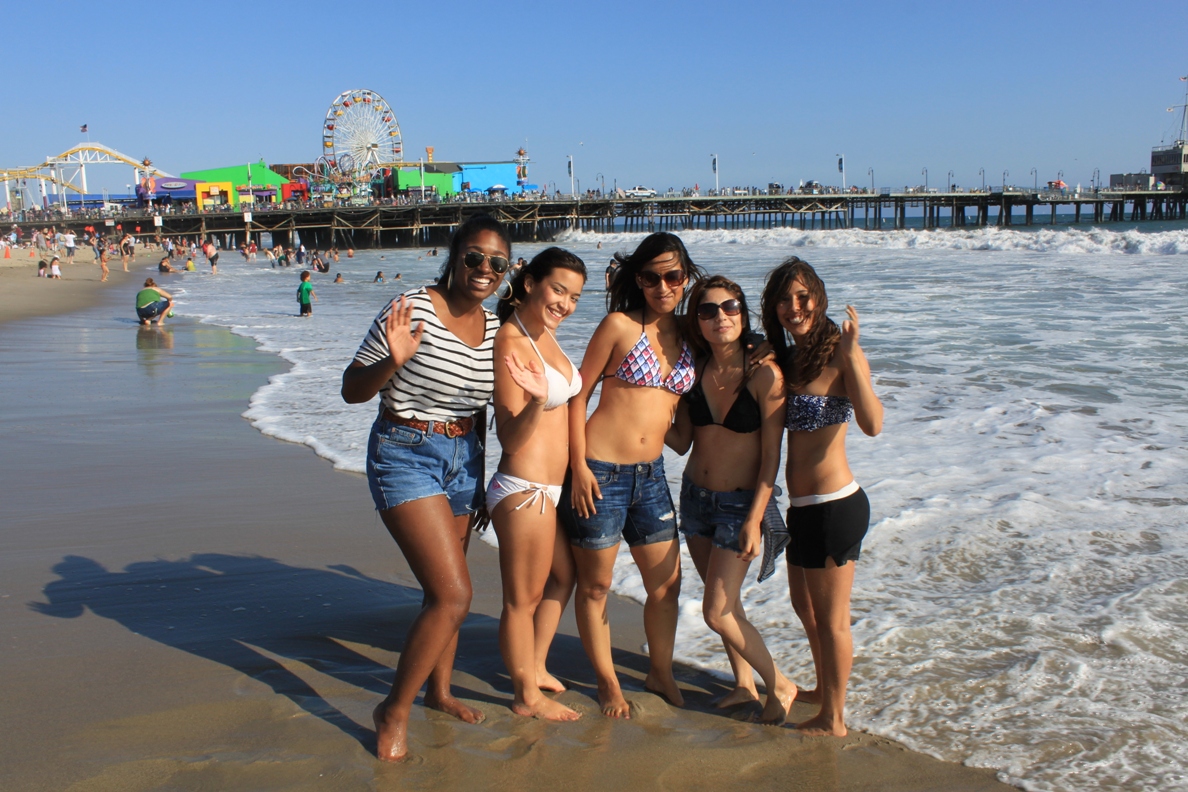 And then it was back to the park for a few more rides …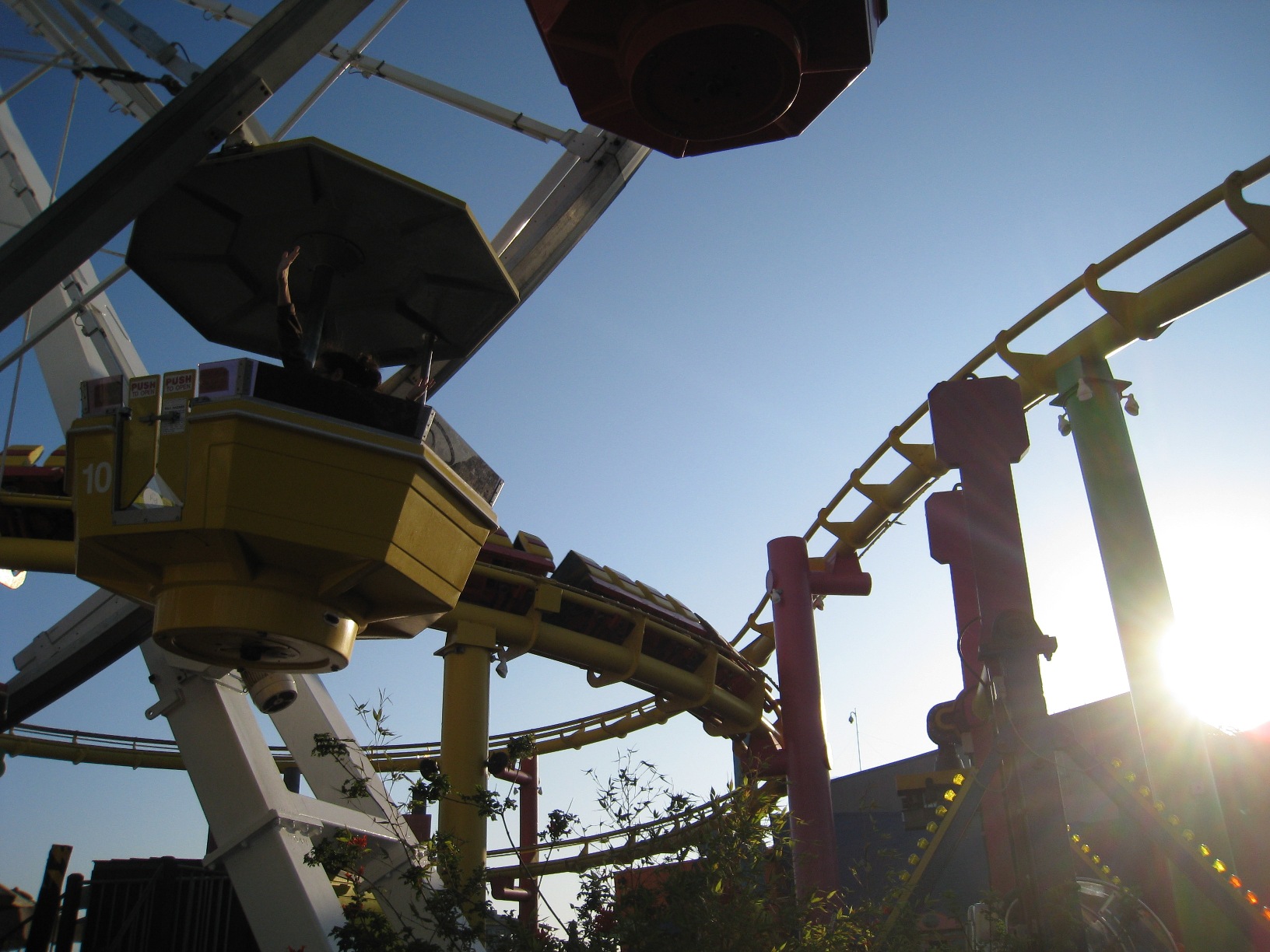 And then, we were done.  Awesome day!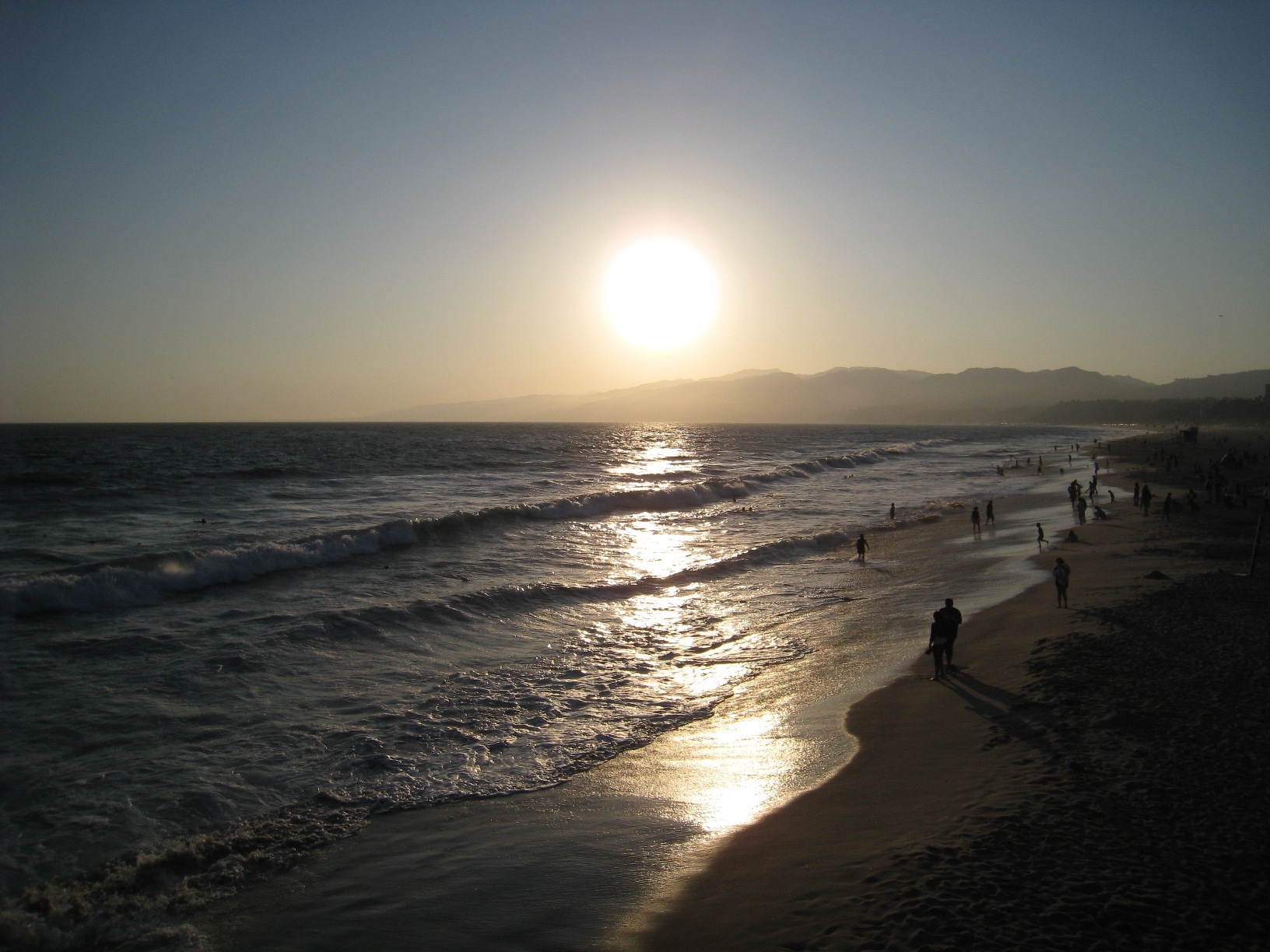 So long from the Santa Monica Pier!
For more information on Pacific Park, or to order tickets online (and receive a discount), visit: http://www.pacpark.com/