One of the hardest parts about summer vacation for my kids is that their friends tend to be out of town a lot, and they get bored.  In the next couple of years, I am going to have to go get a real job, so this very well could be my last or second-to-last summer I may have with them. So I have been taking them to different places in Southern California, and last week, we went to Venice Beach.
A note to parents:  My kids are 13 & 11; I wouldn't bring small children here.  I hadn't been to Venice Beach  myself since before my kids were born, so I wasn't aware that "medical mj" had become so prevalent.  There were shops with "the doctor is in" signs, paraphernalia of all sorts, painted on jewelry and mentioned on T-shirts.  In other words, you can't get around it.  Also, the beach here is very shallow; it makes for warm water, but if your kids like to go out and jump waves, they will be so far out, you won't be able to see where they are.  For these reasons, I do not recommend it for young children.
By the way, if you're looking for pictures of bikini-clad girls at the beach, this isn't the post for you, sorry.  Bikini-clad women, not my thing.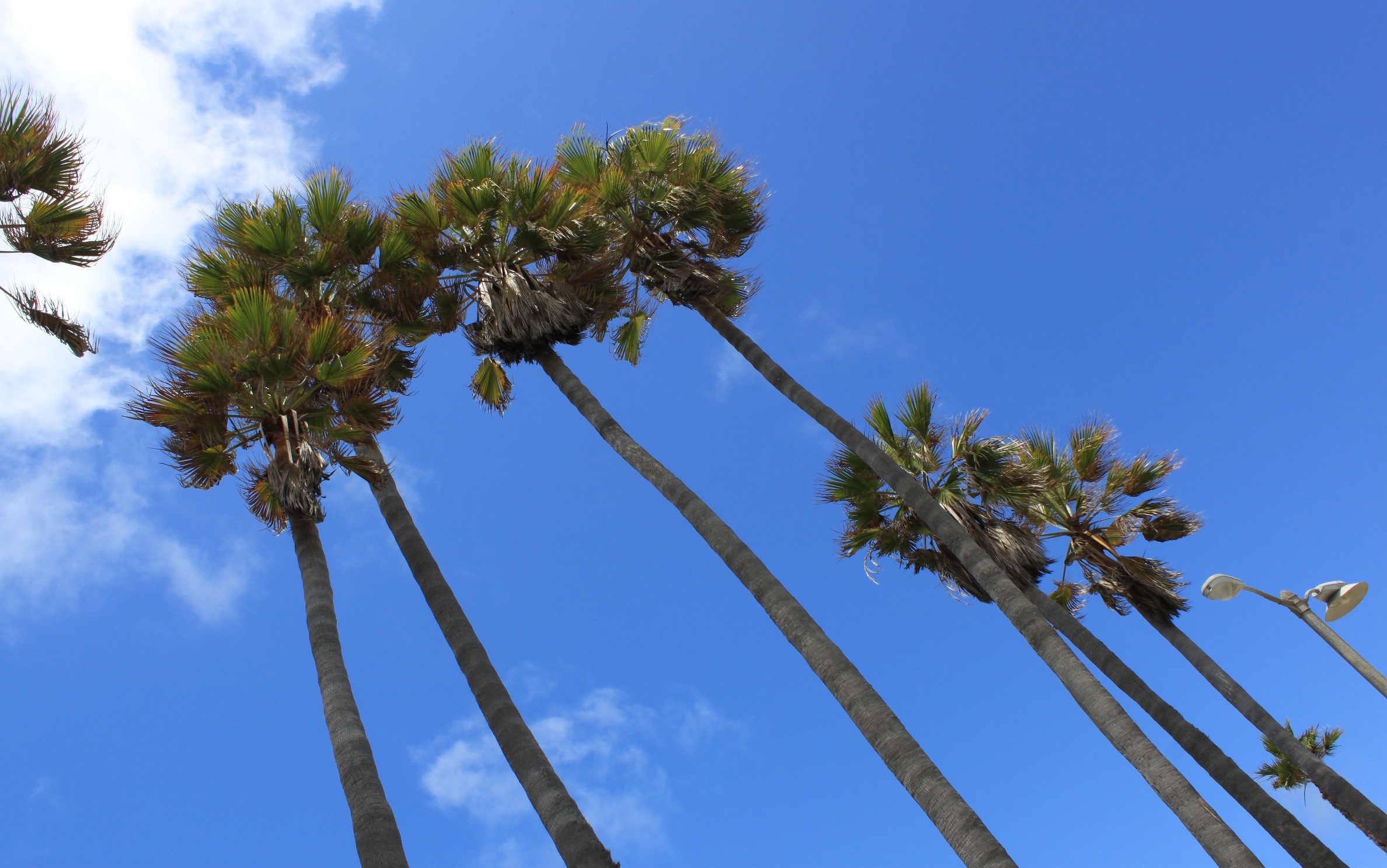 Home page readers, please click "Read the rest of this page" to see the rest of the pictures.

After arriving at Venice Beach and paying for parking ($9 in the city lots), we started strolling to the fishing pier, checking out the beach houses along the way.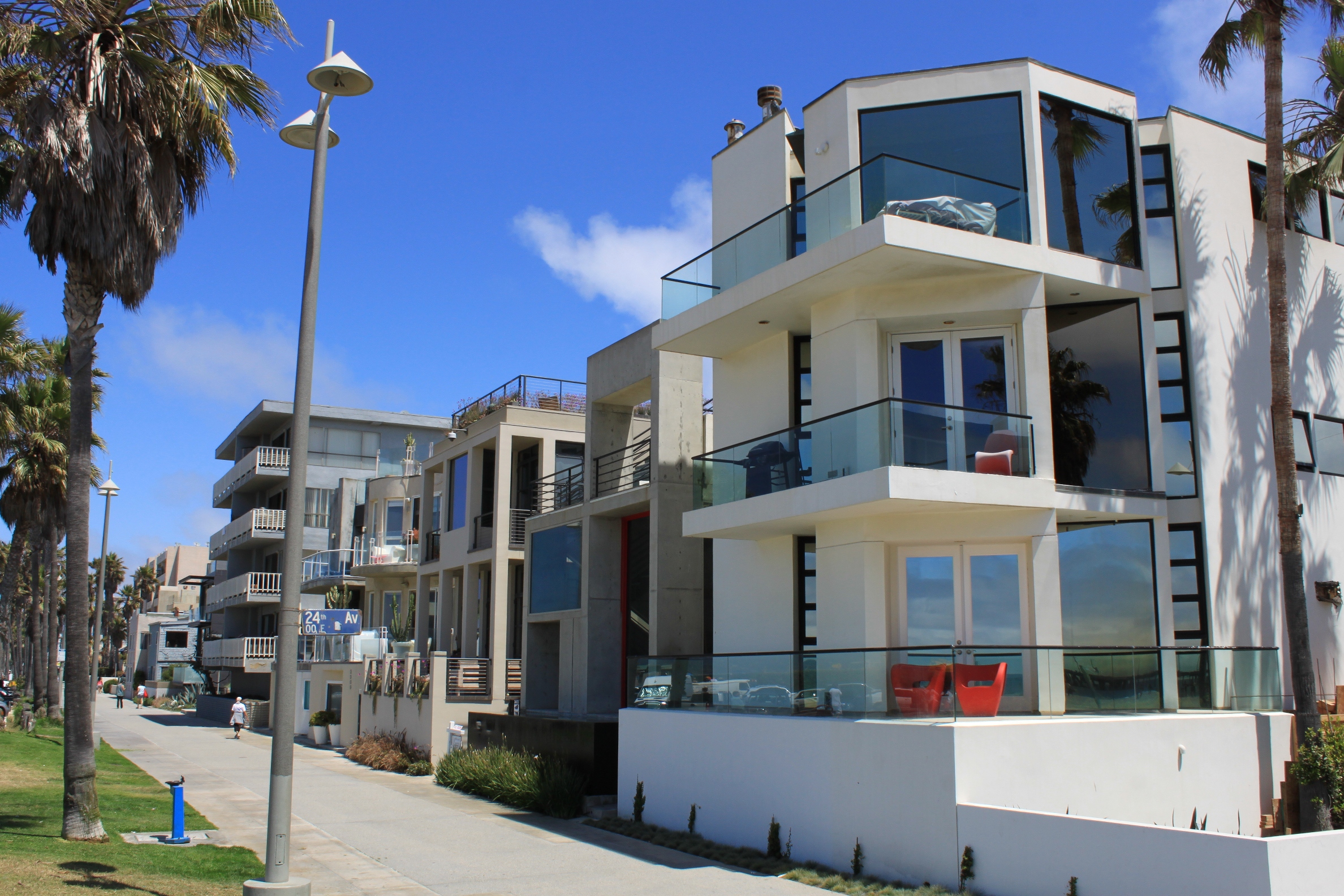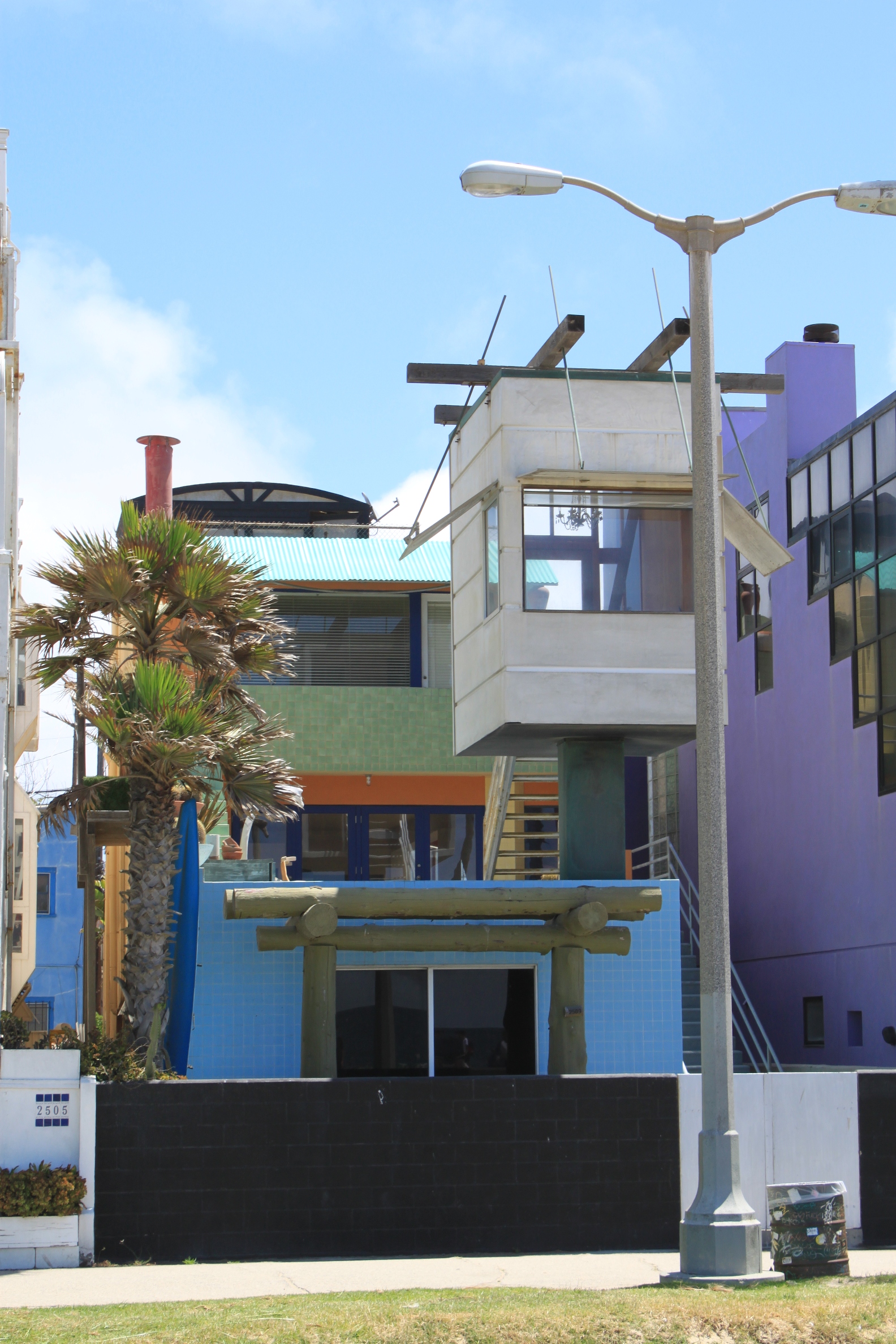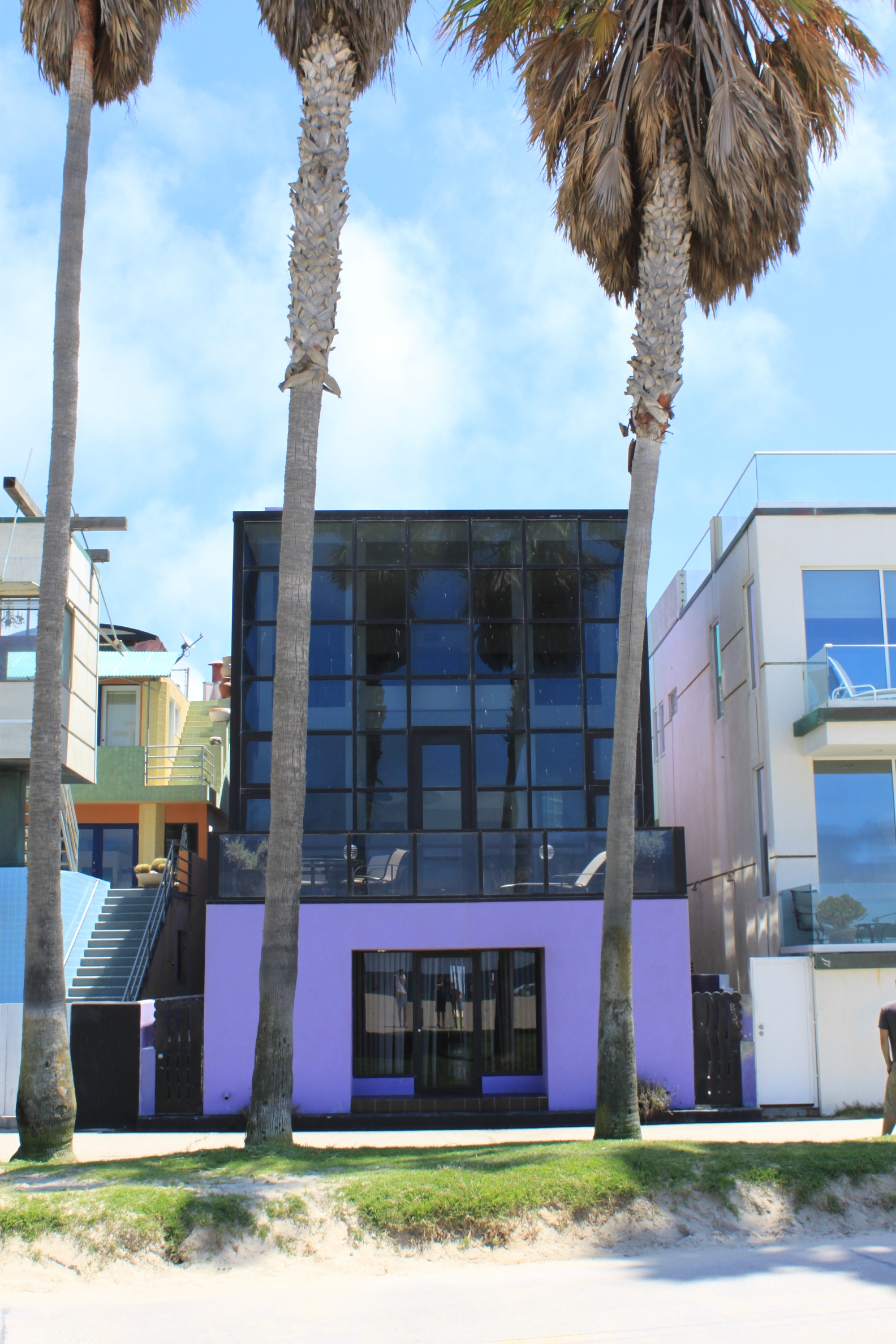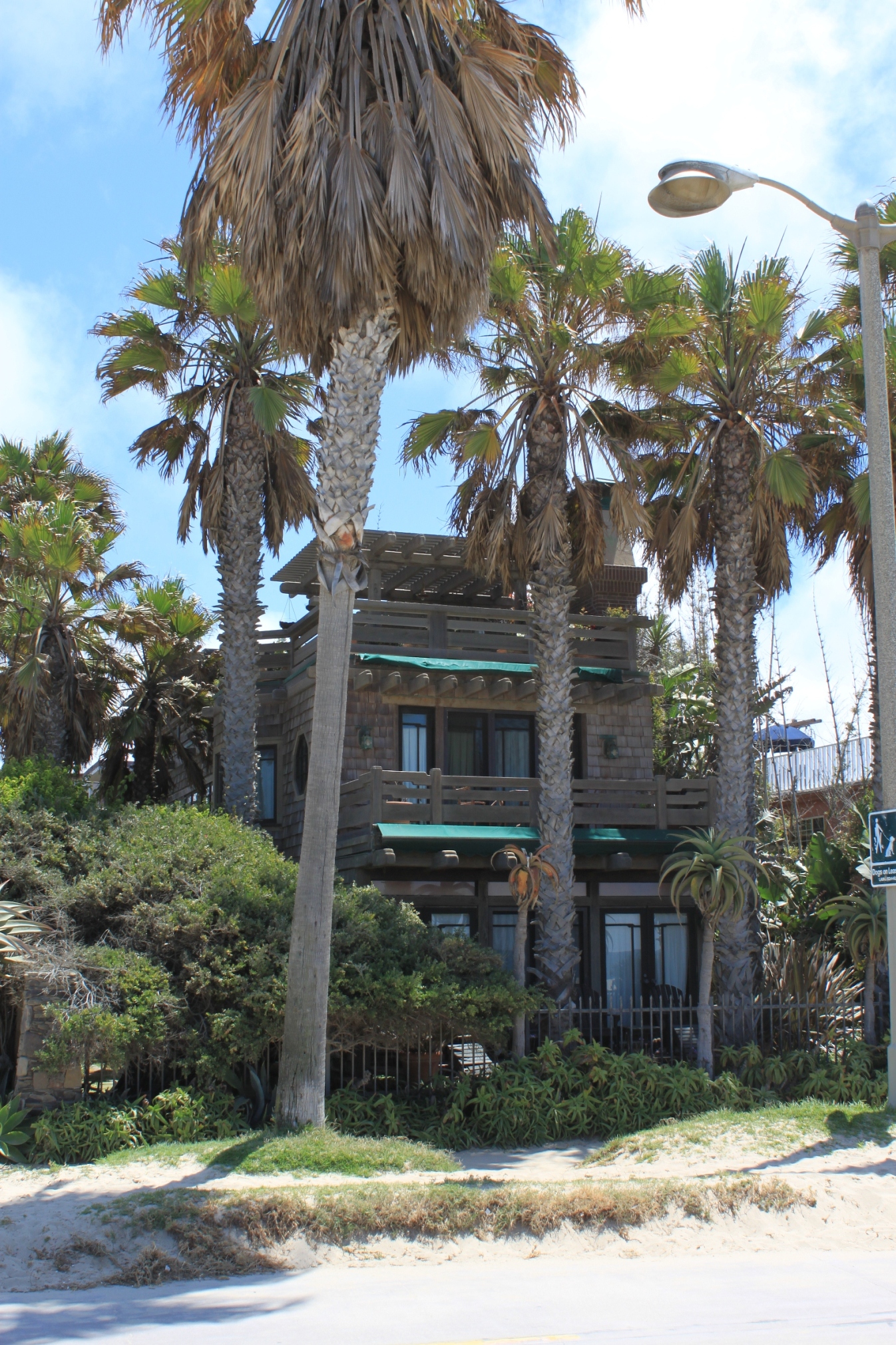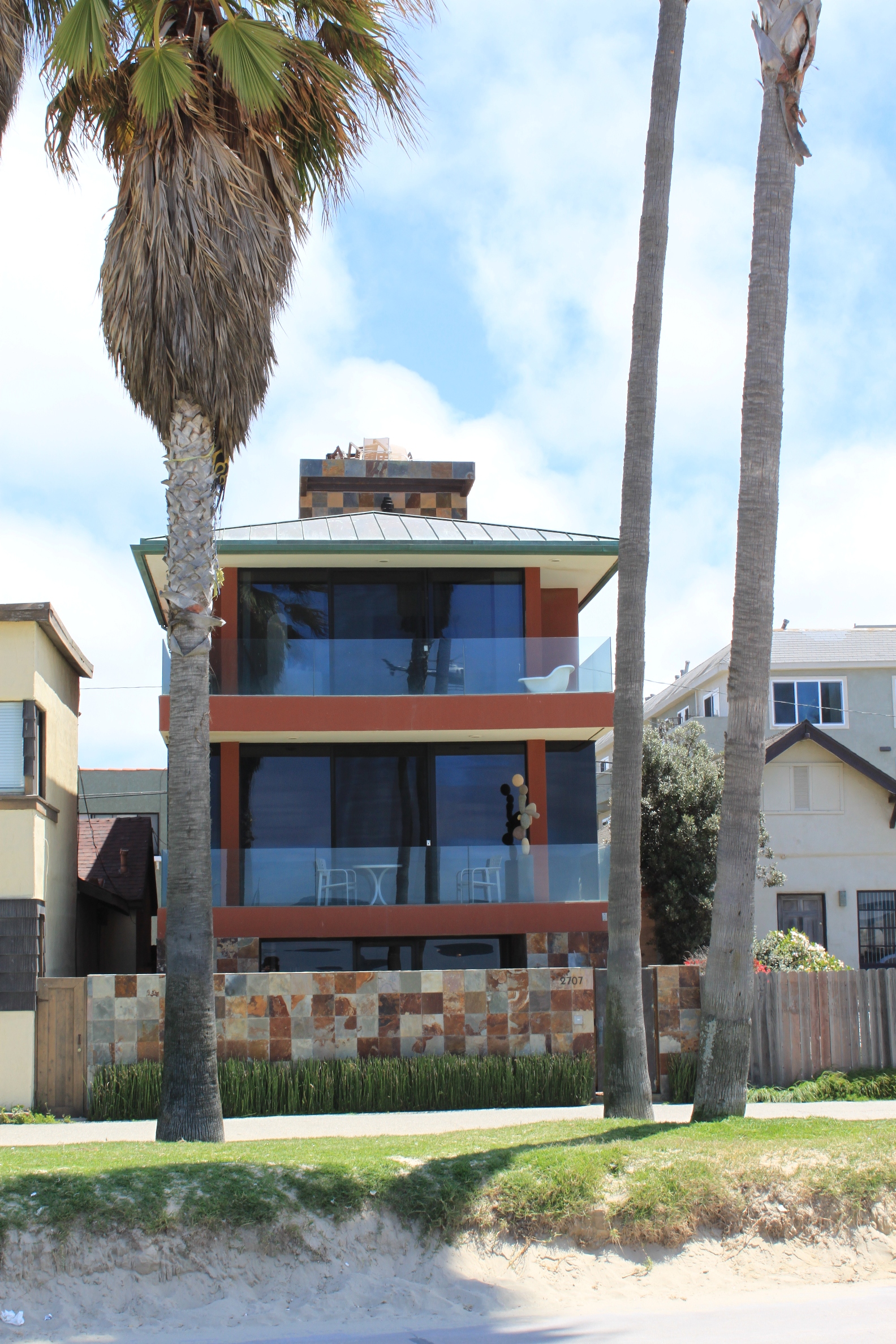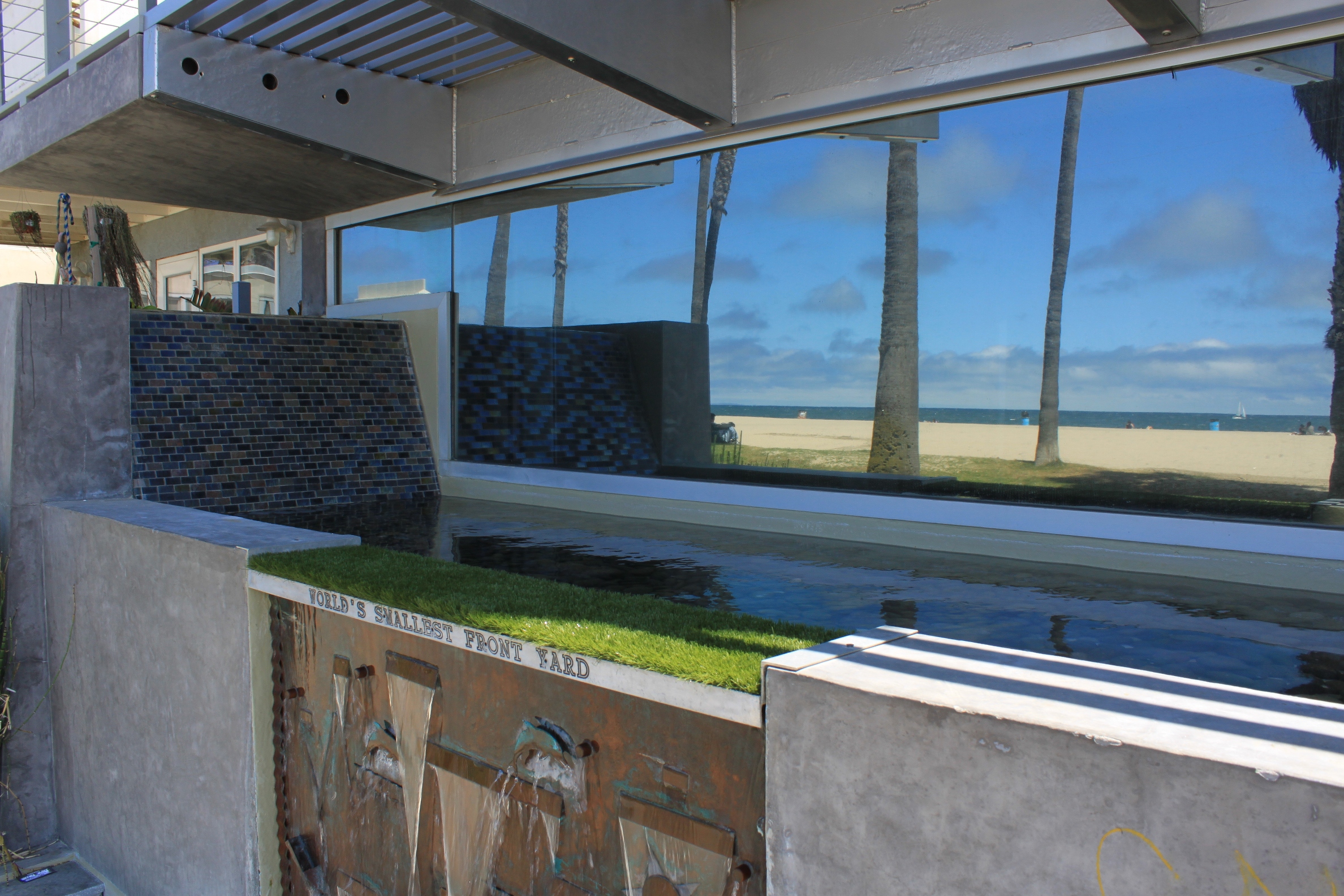 Walking out on the pier, here is the view looking north towards Santa Monica and Malibu.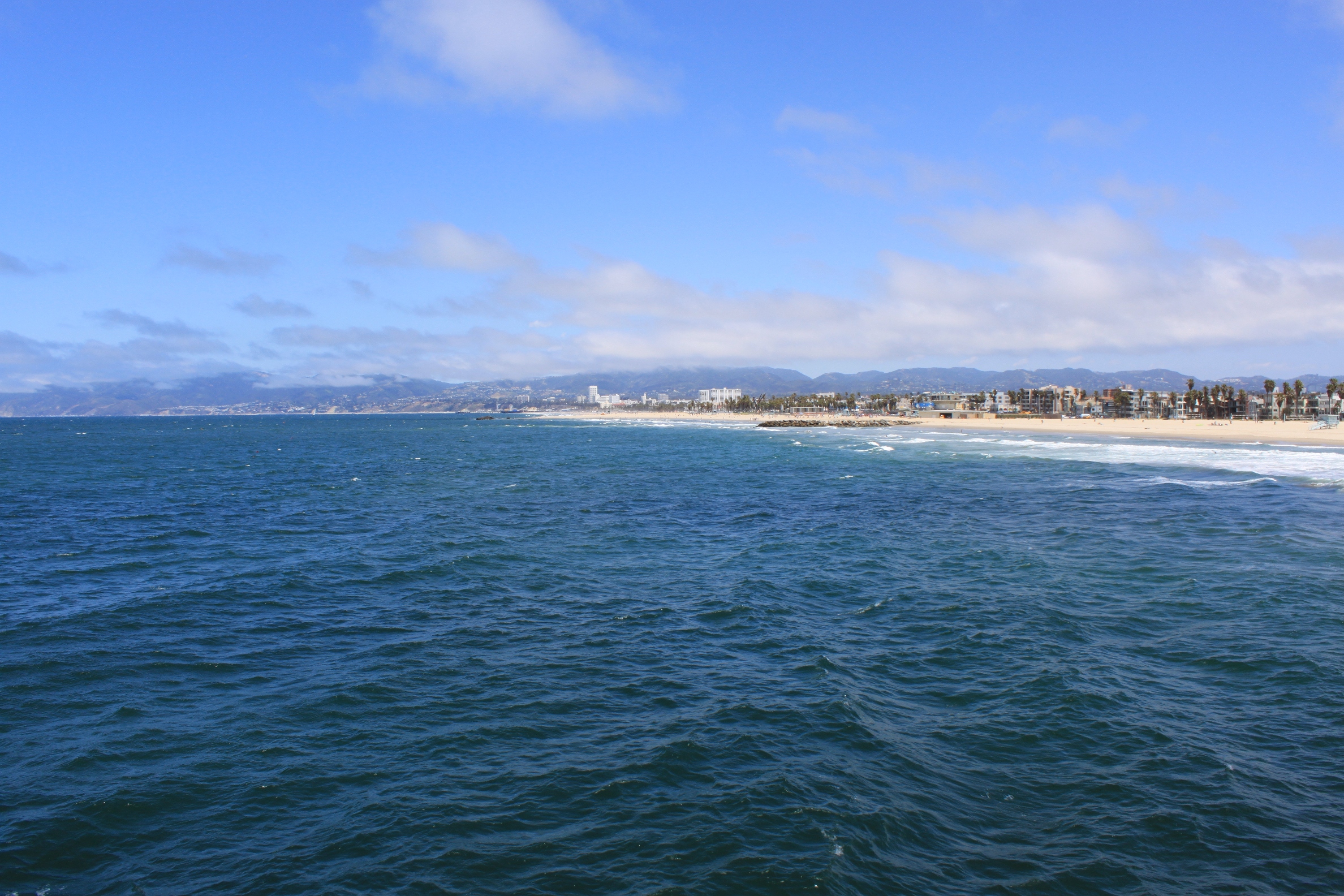 A fisherman had caught a bunch of these little sharks (I think they might have been barracudas), and he let my kids pose with one of them – they thought this was really cool!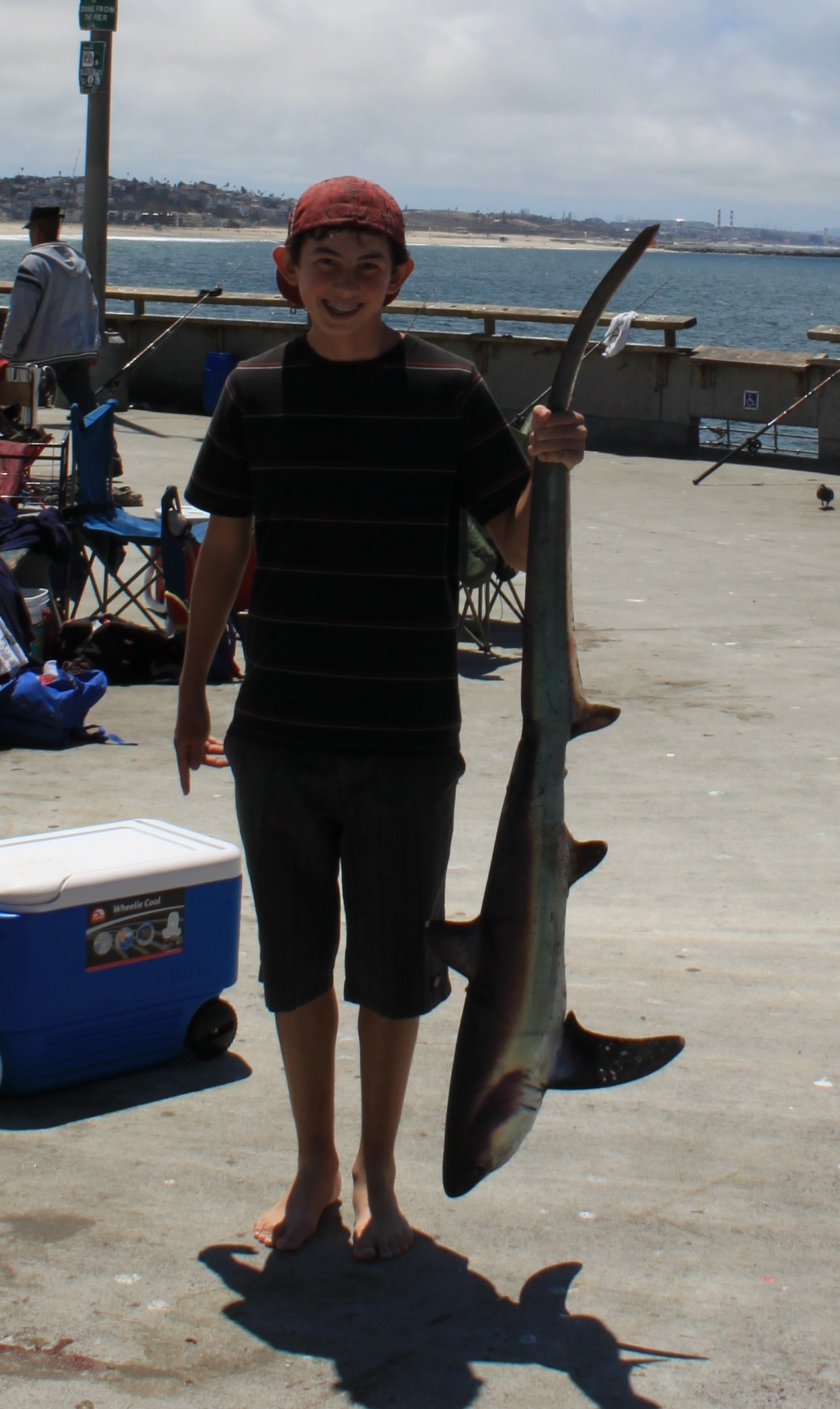 Noah says "hi".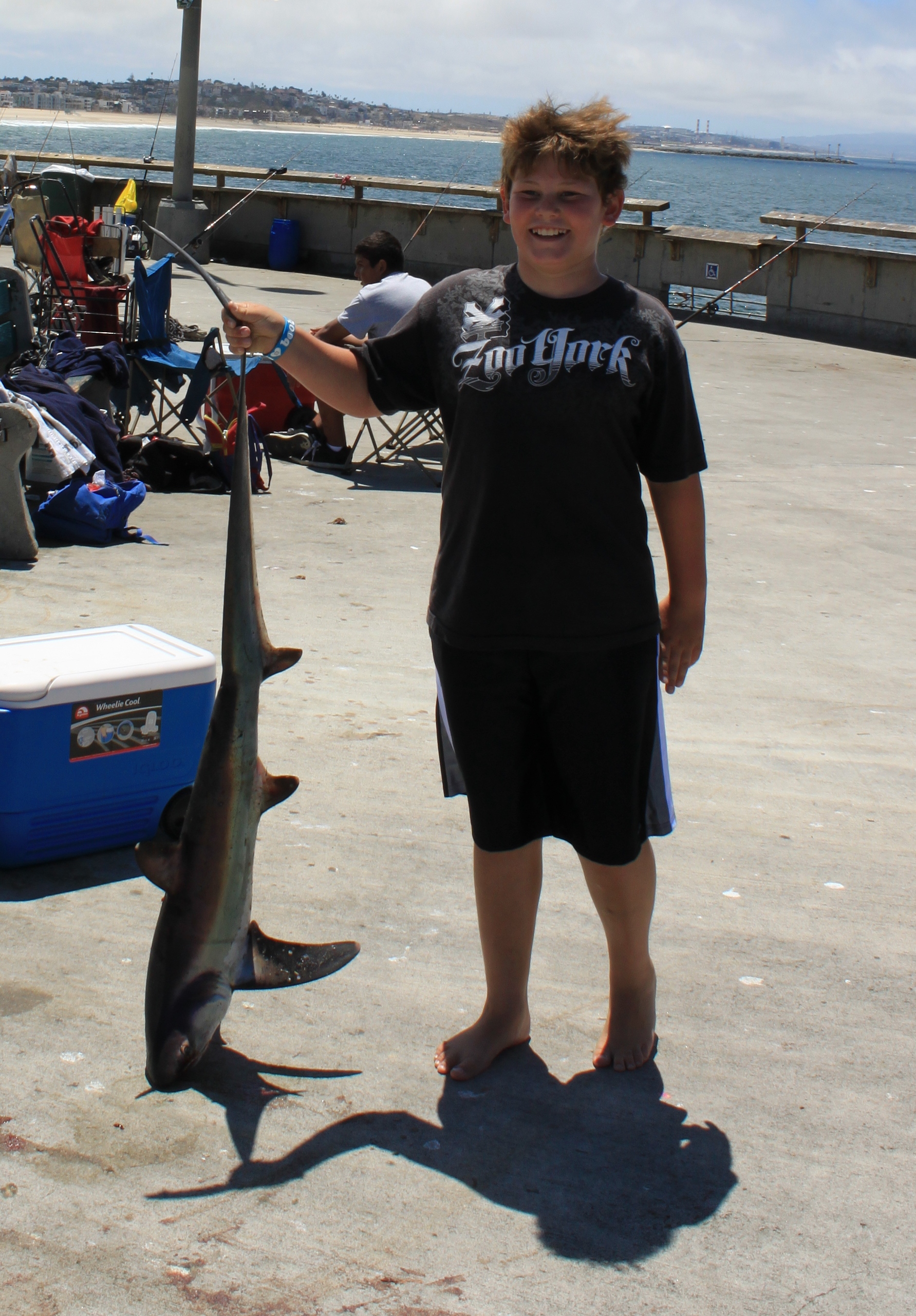 Not too crowded at the end of the pier today, but it is a Wednesday.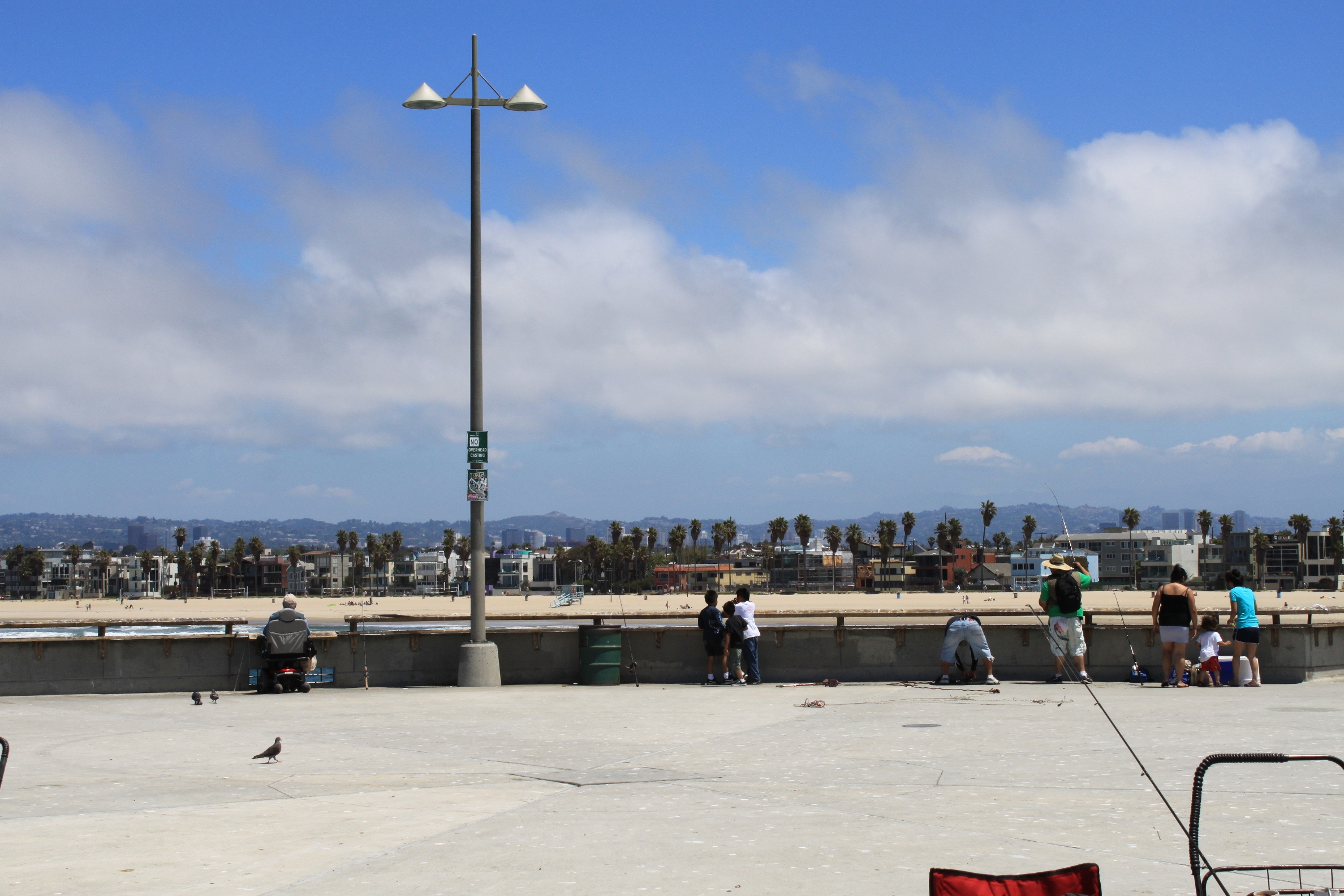 Signs warn against eating fish caught here, but my guess is that these people will eat them anyway.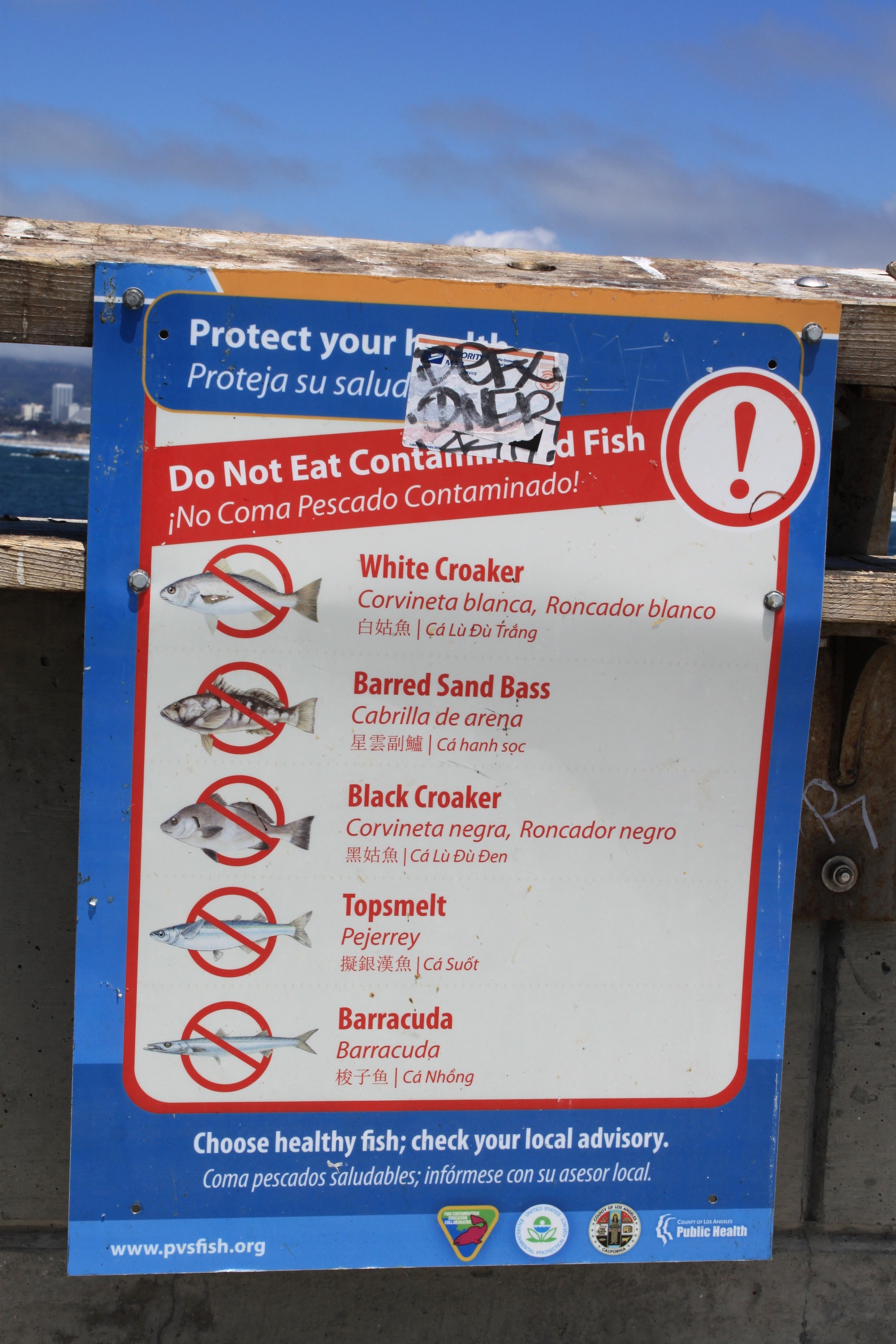 Here is the view from the pier of Venice Beach.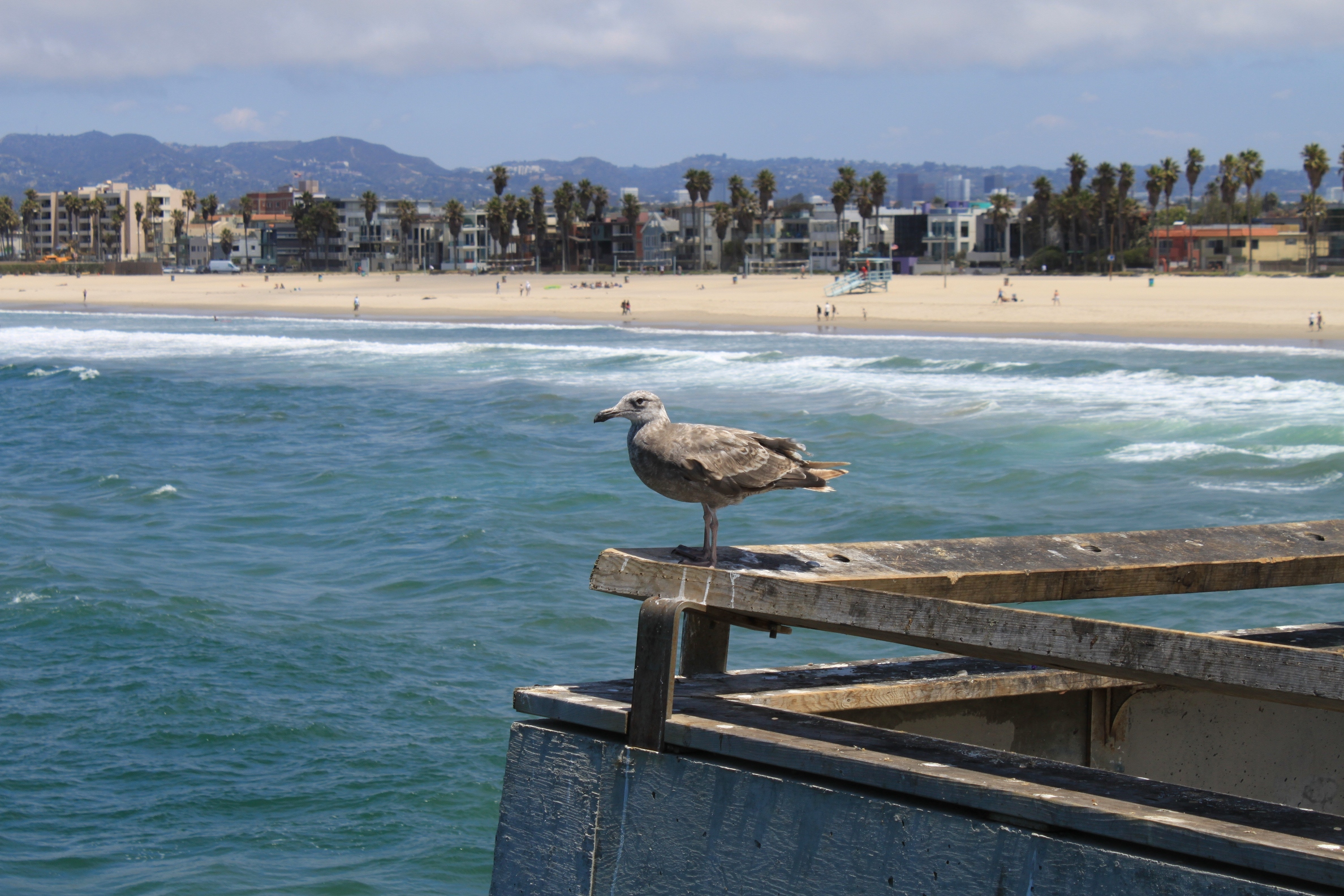 After the pier, it was time to go down the boardwalk and check out some of the street performers … like this guy who jumped into a pile of glass – he was very entertaining …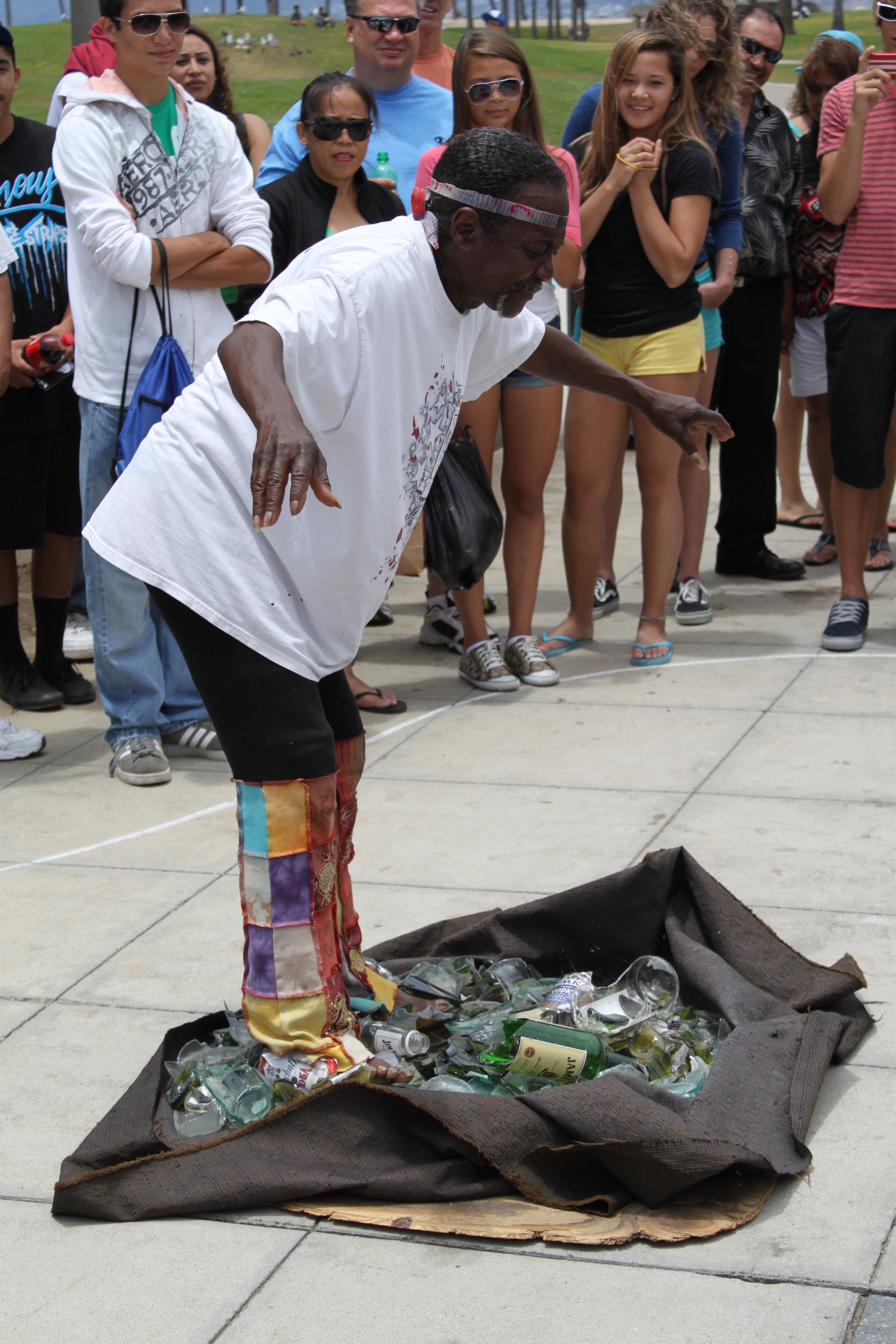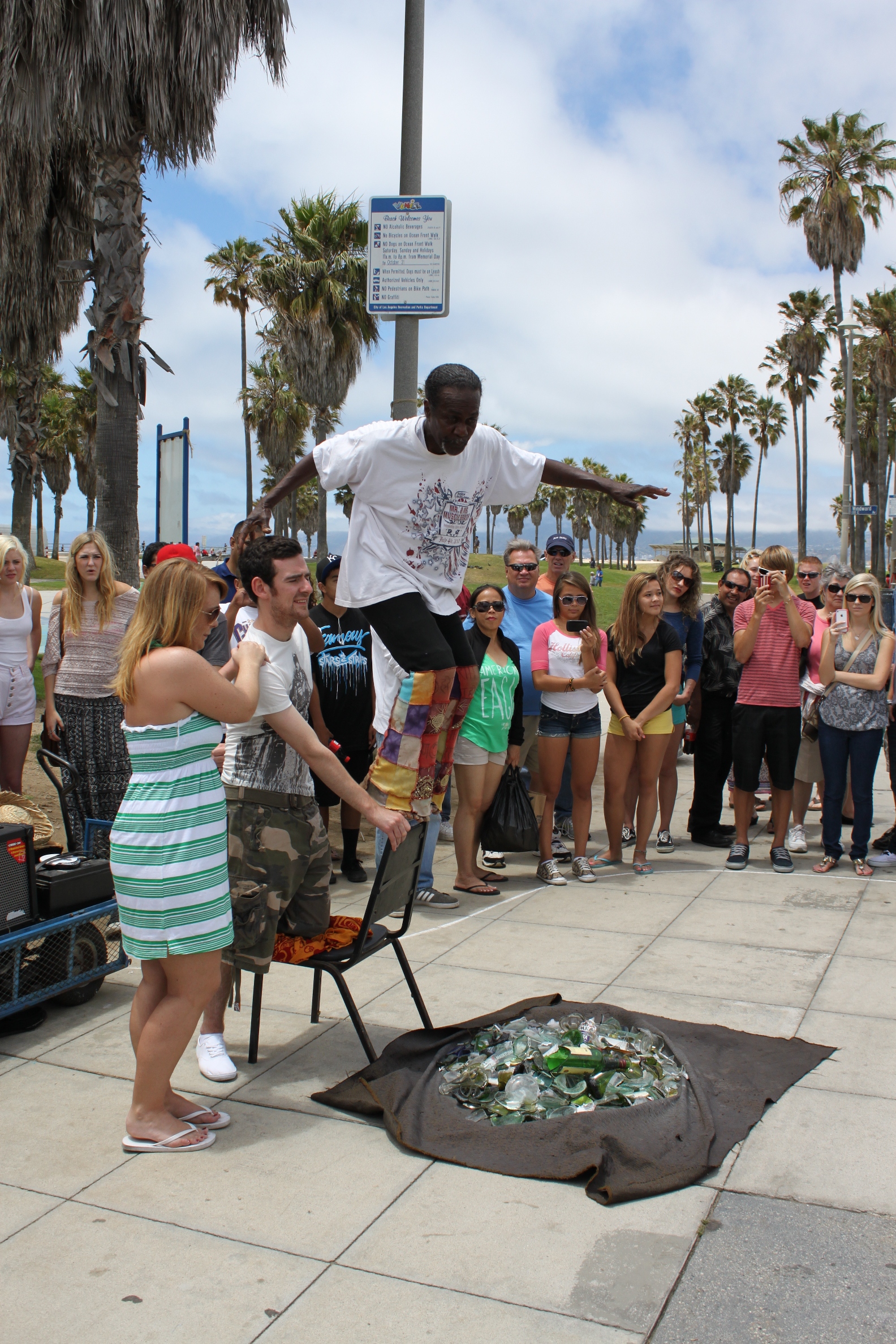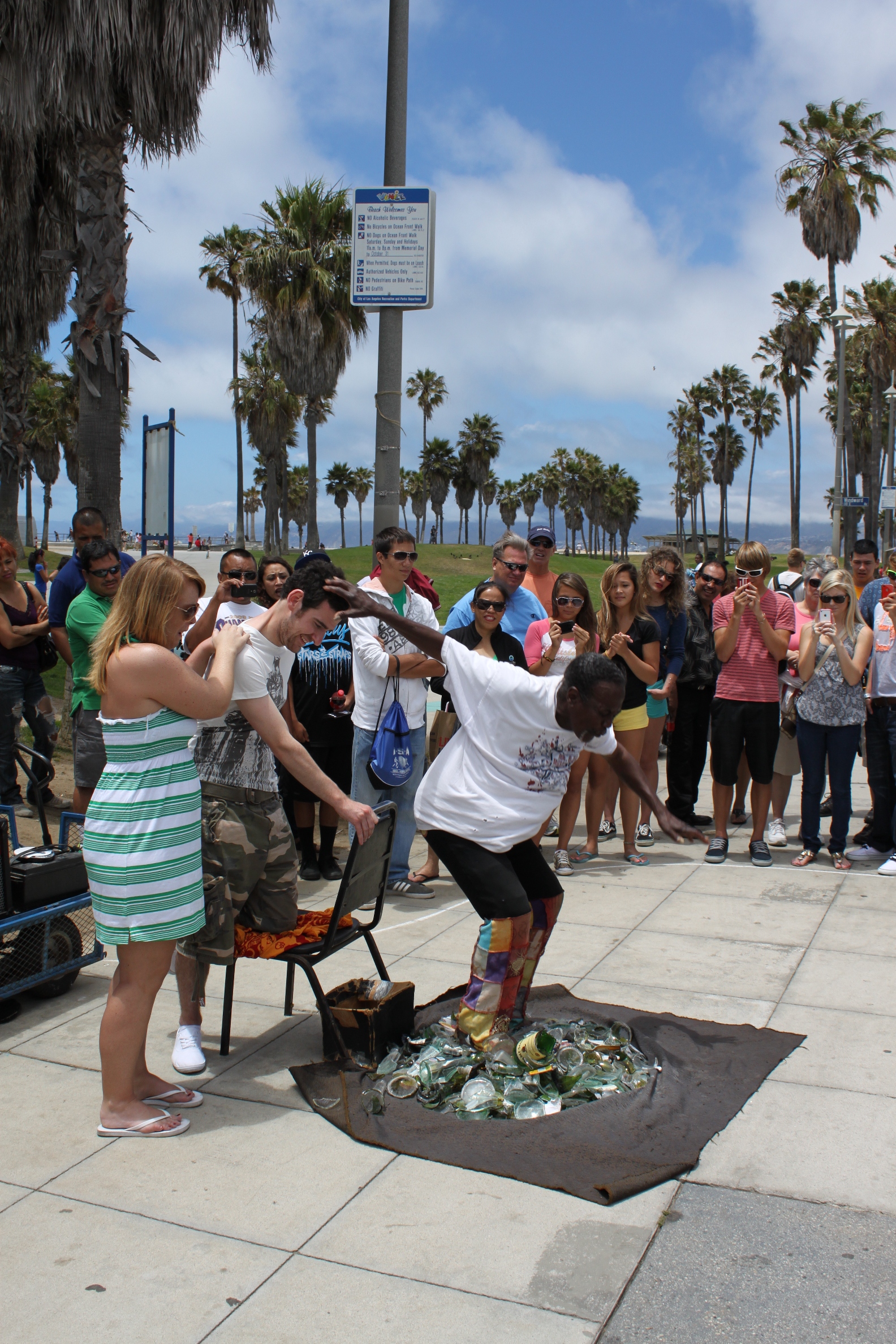 And this guy …  he is STILL here … the turbin-wearing roller-blading guitar-playing dude was here at Venice Beach when I came like 14 years ago.  I haven't decided yet if it is pathetic or enviable …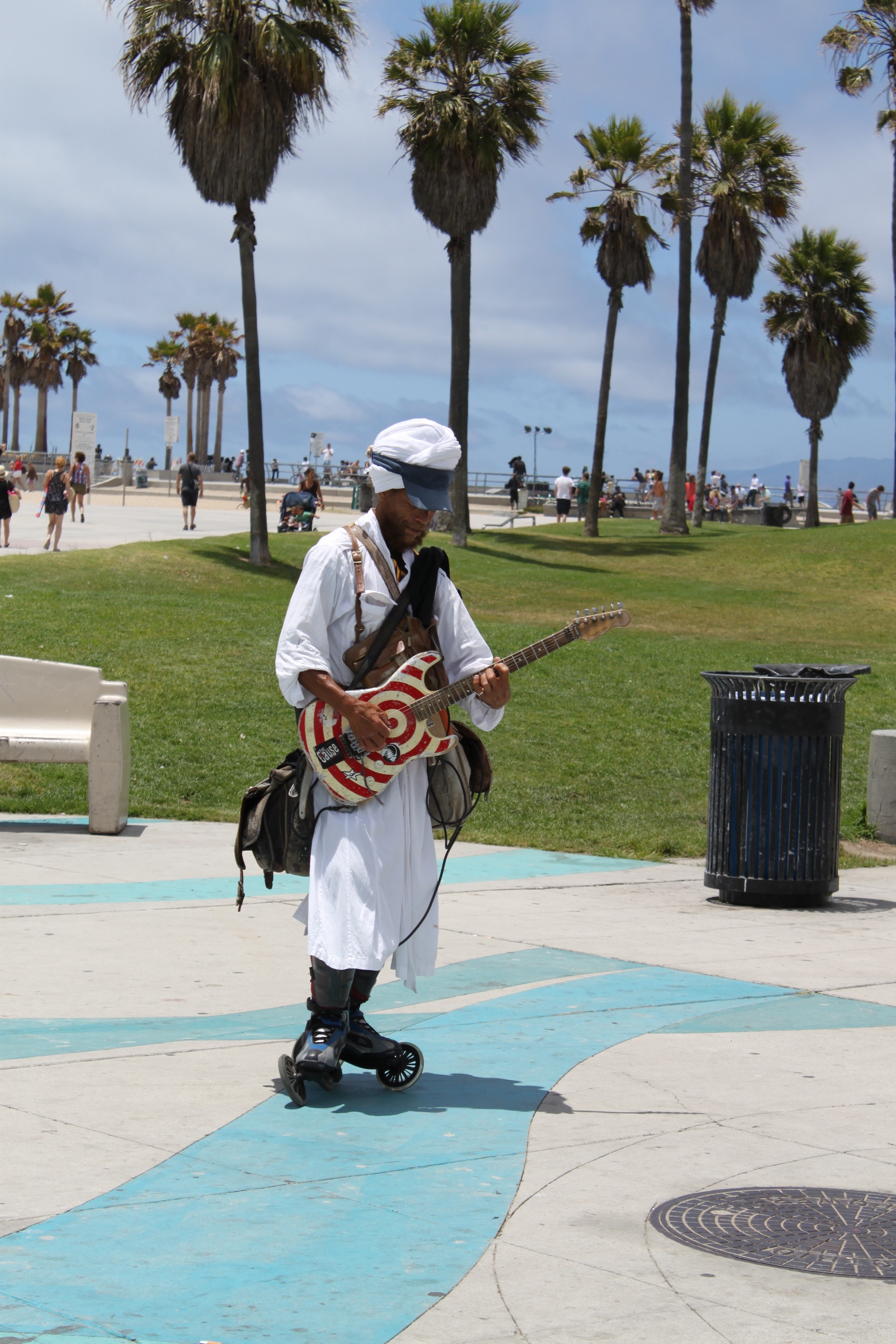 And the dancers … what would Venice Beach be without these?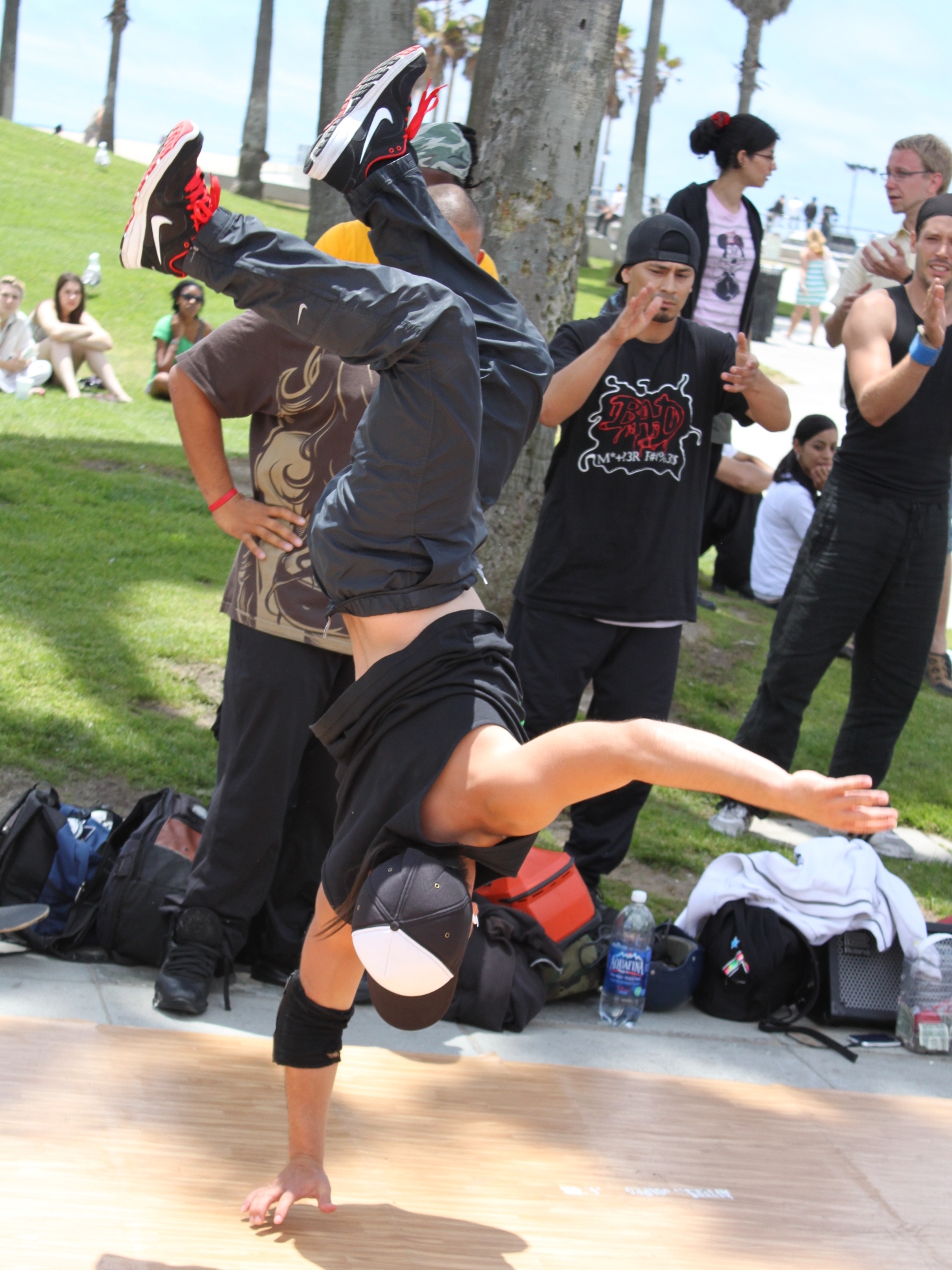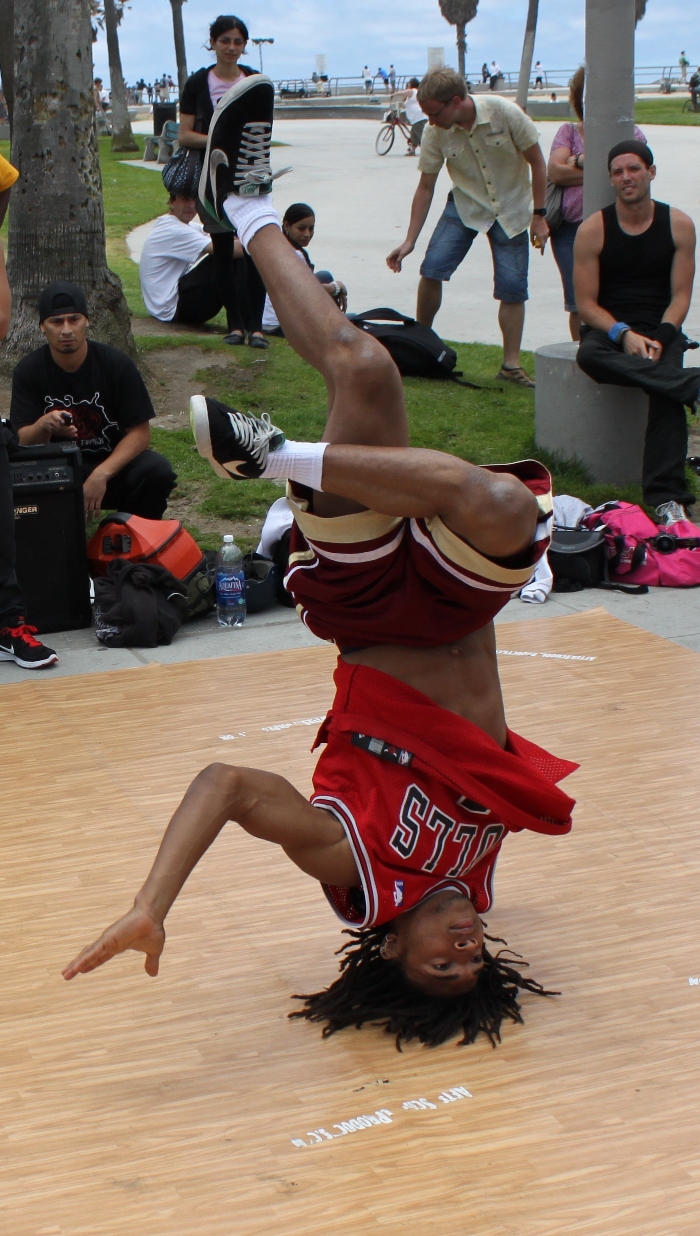 And these guys who played old rock songs outside the Sidewalk Cafe.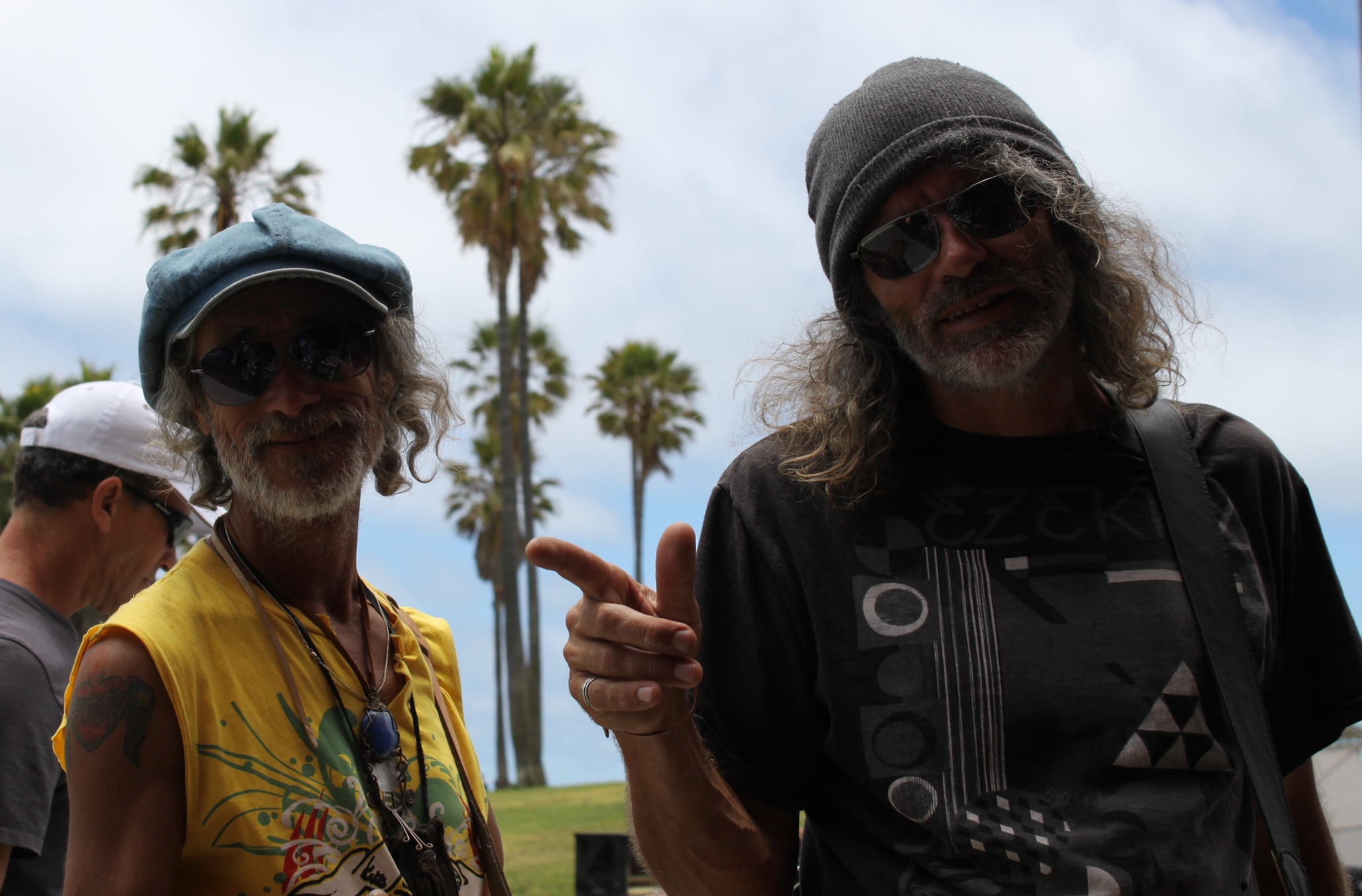 And of course, Muscle Beach….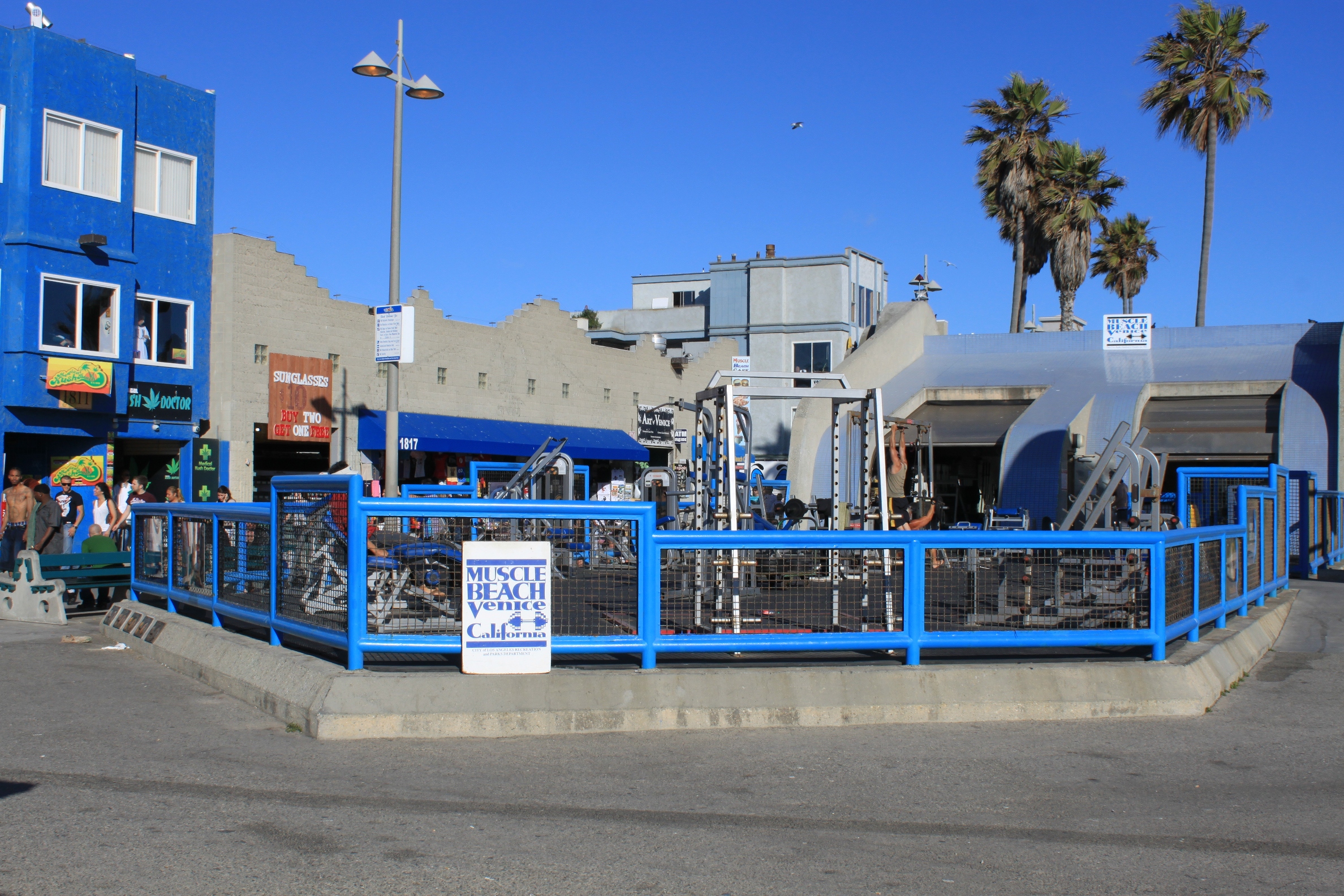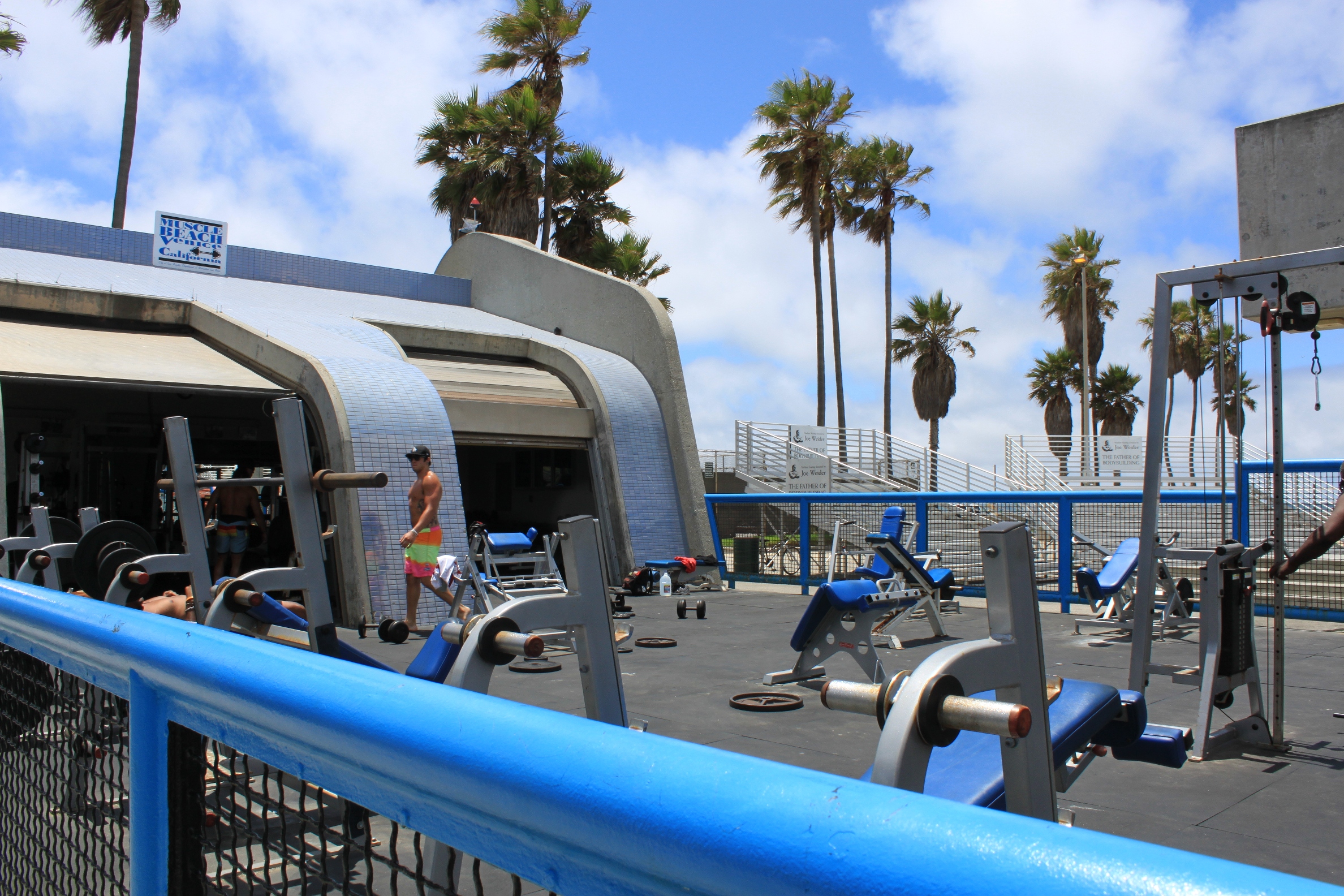 These is a bike trail here that travels the length from Malibu down to Redondo Beach, I think.  I used to ride it often before we moved out to the suburbs.  The kids really want to ride it, so we'll have to make the trek down here again later this summer with the bicycles.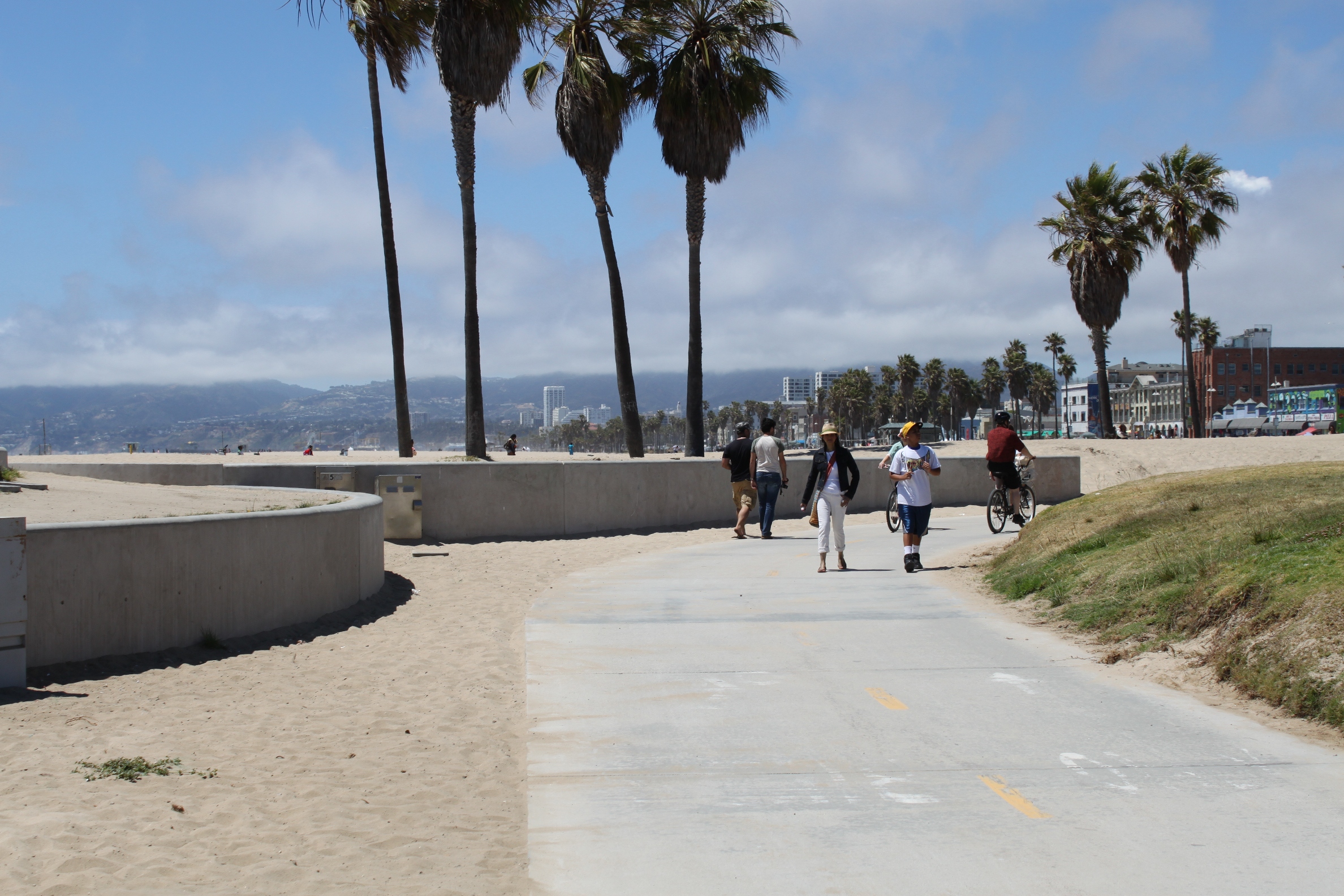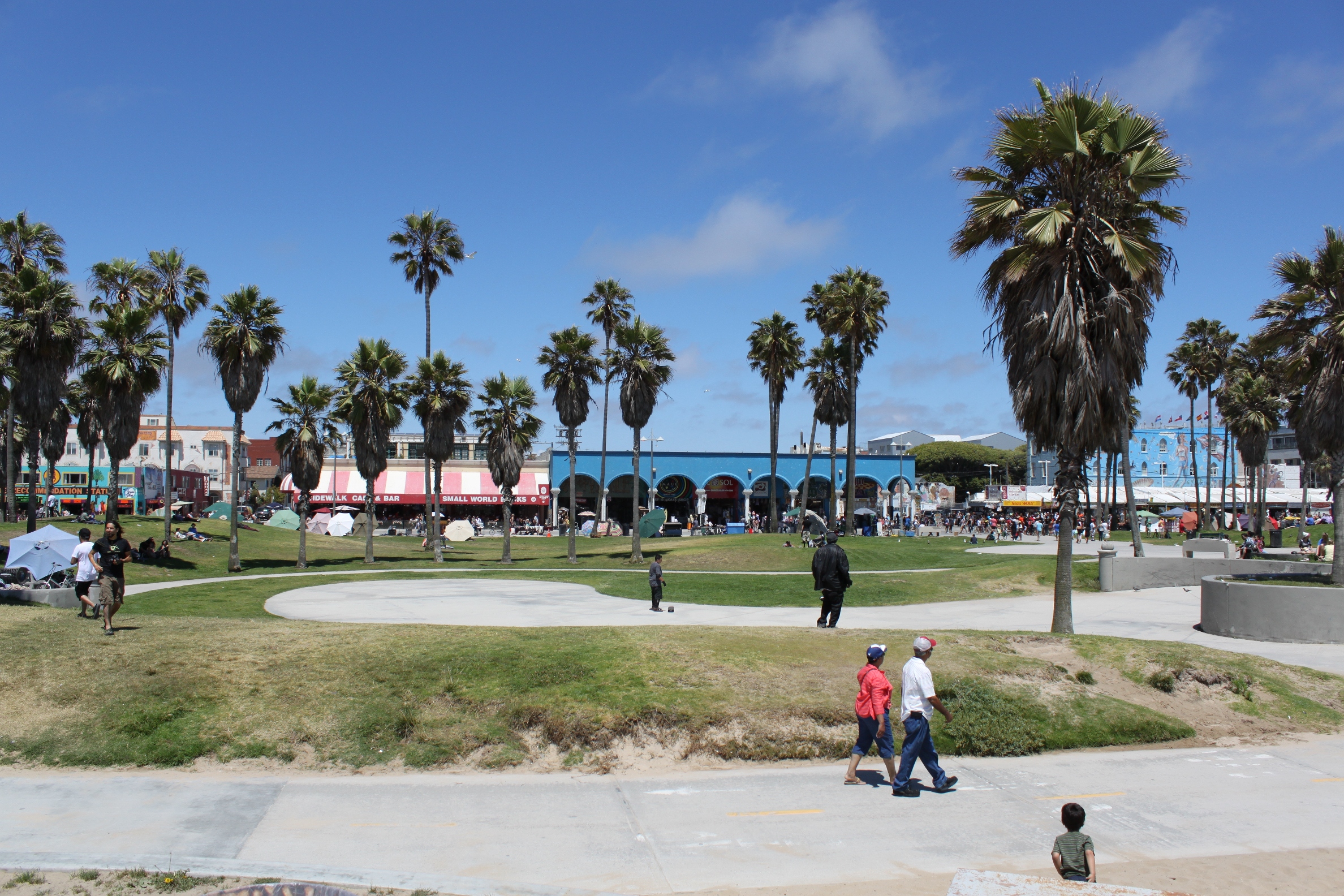 They've built a skatepark here (no scooters or bikes allowed, though):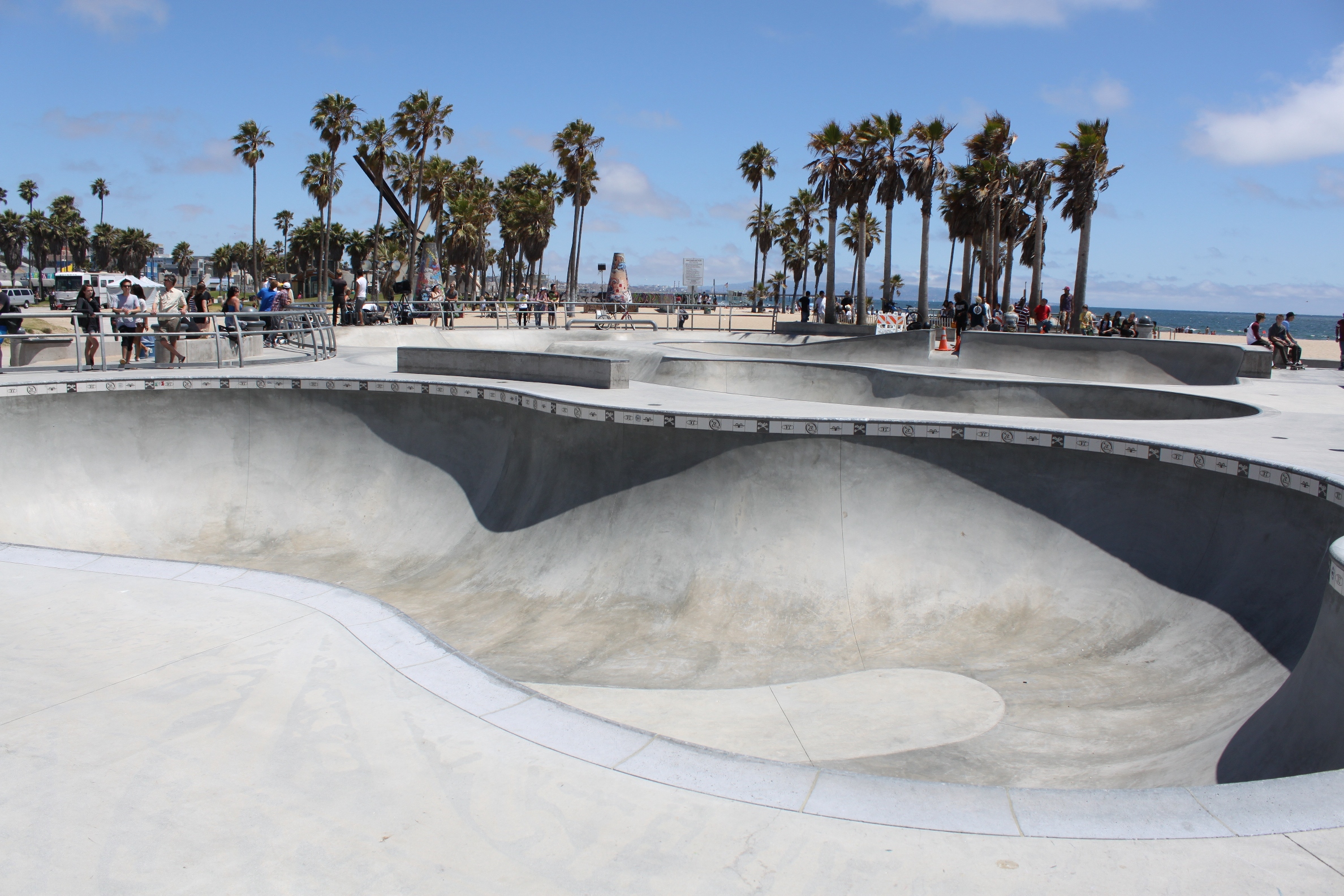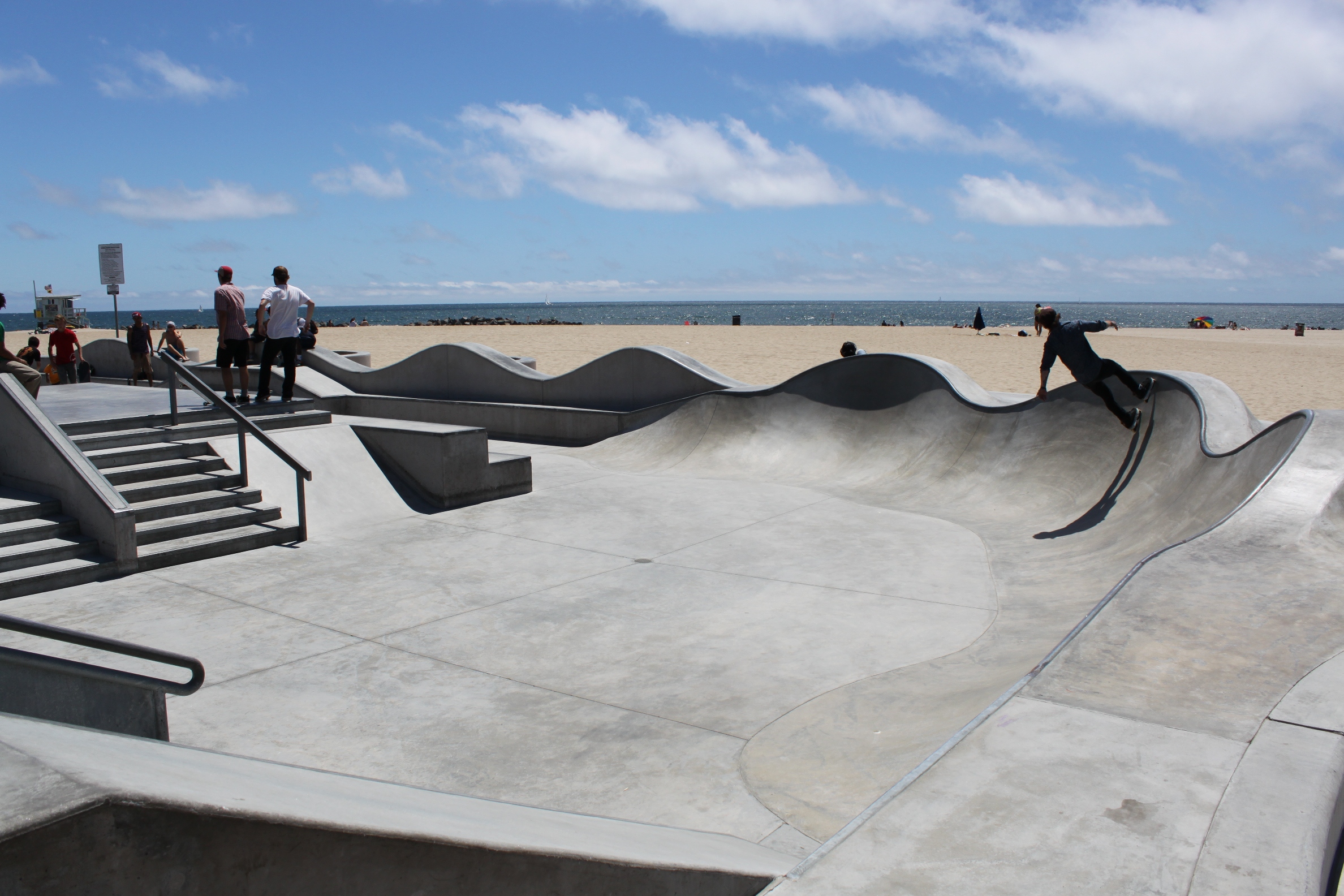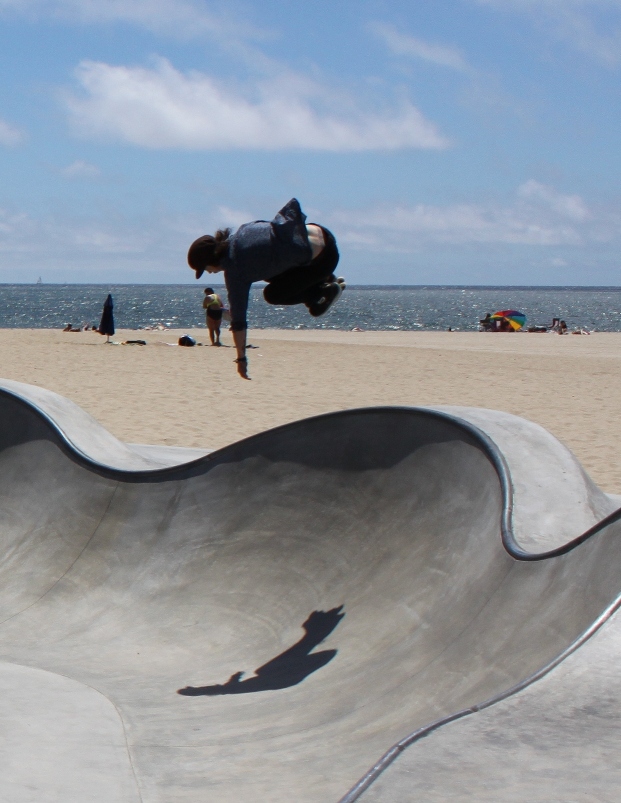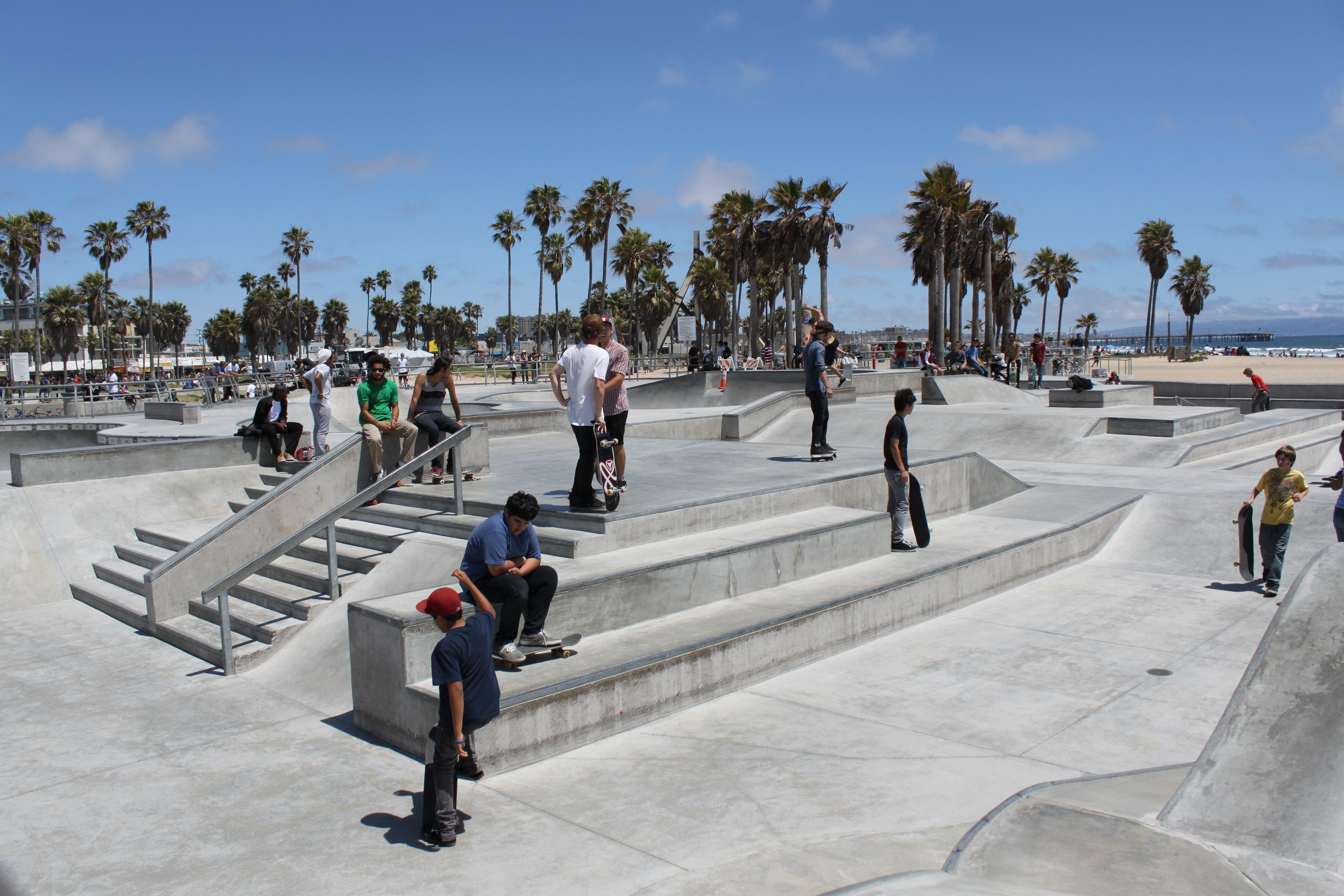 And the Venice Art Wall…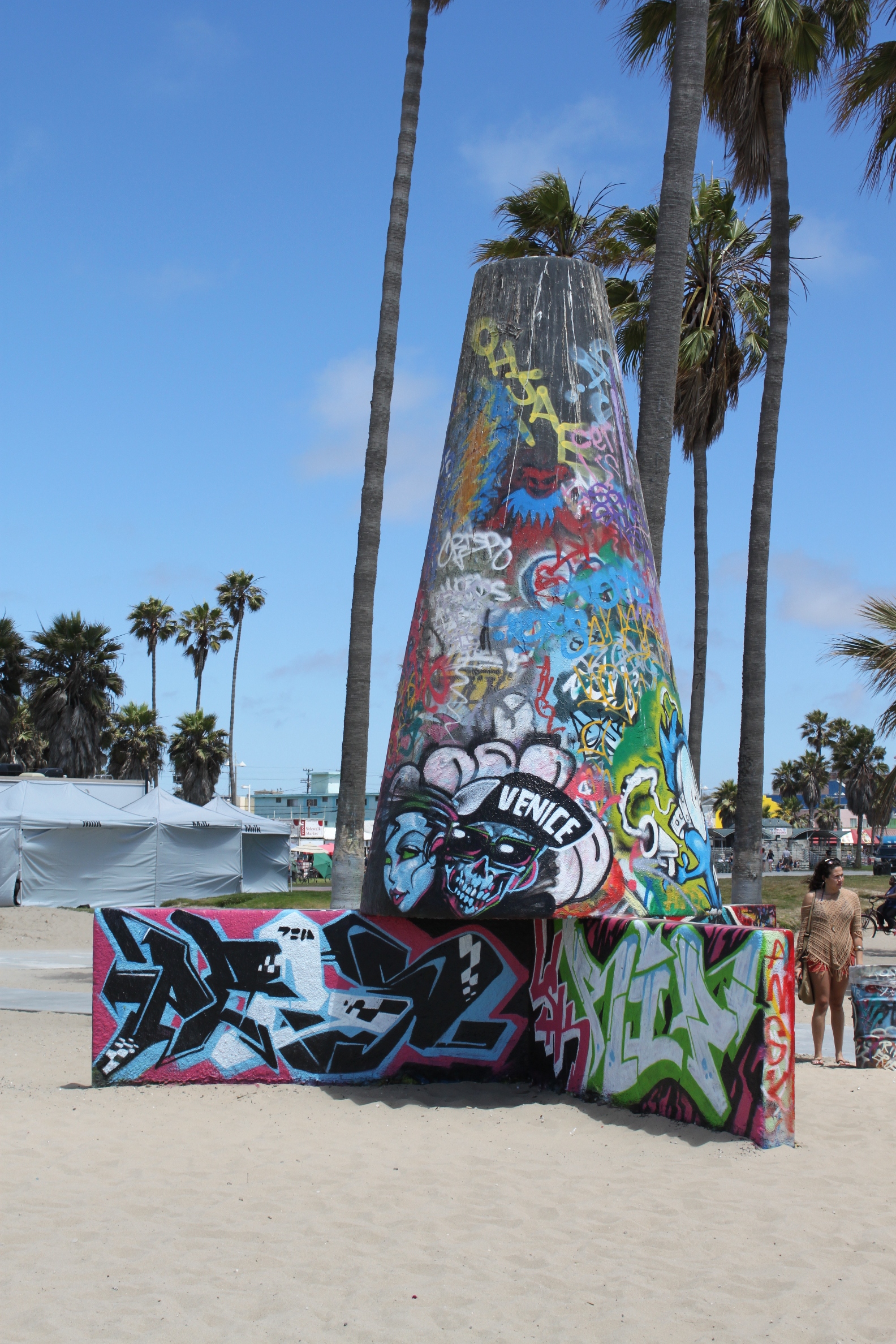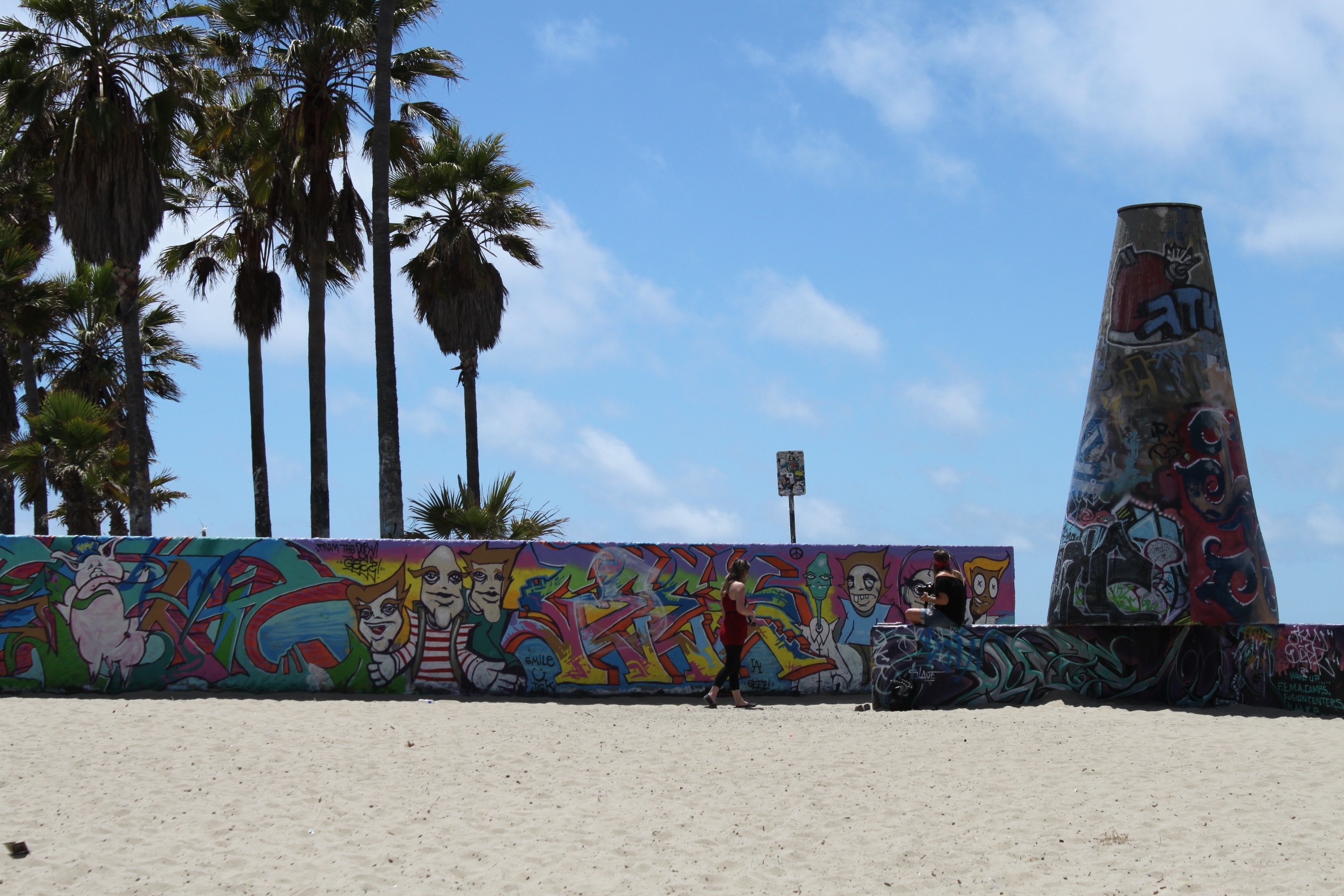 And the wacky sculpture thing….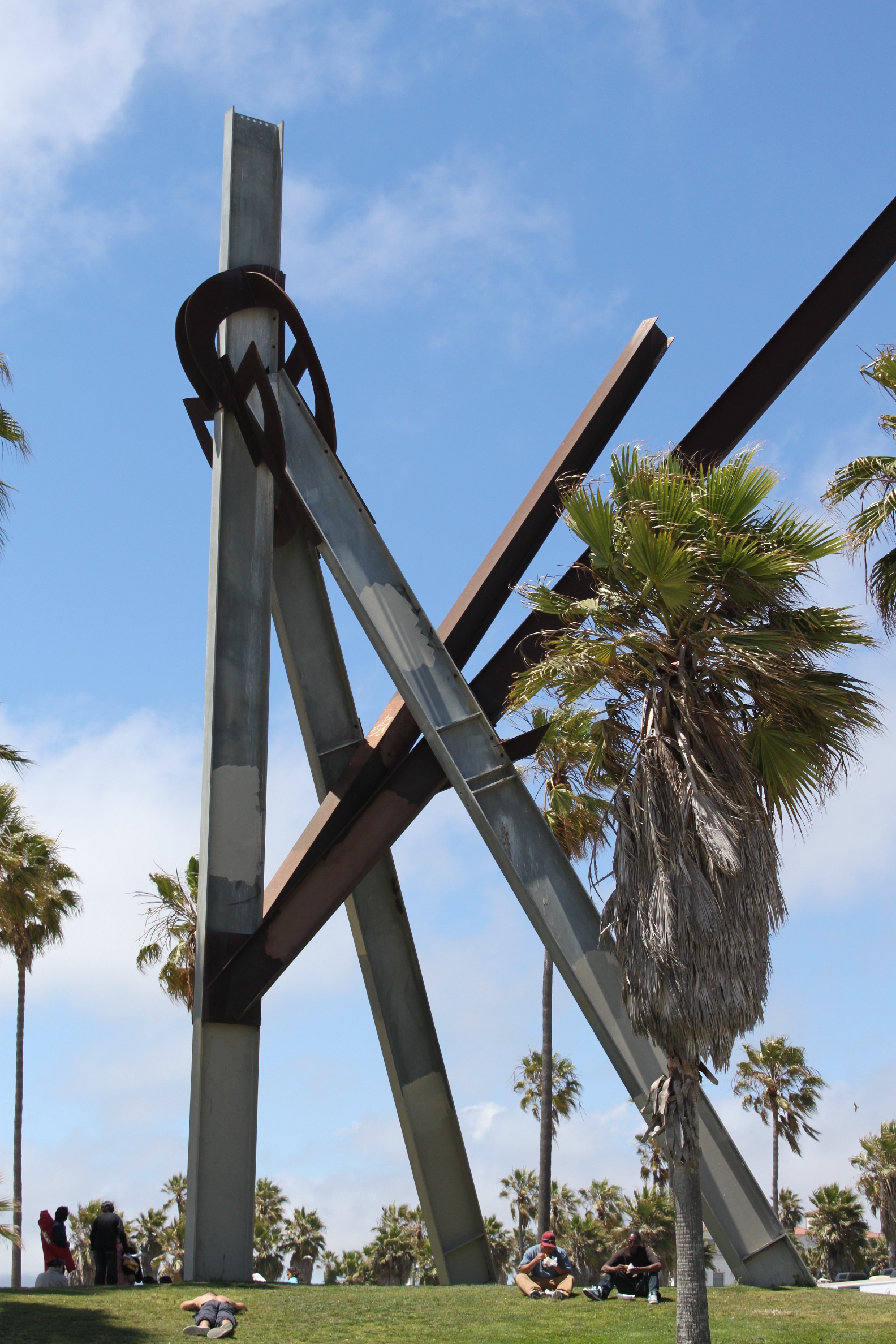 Now it was time to hit the waves with the boogie boards…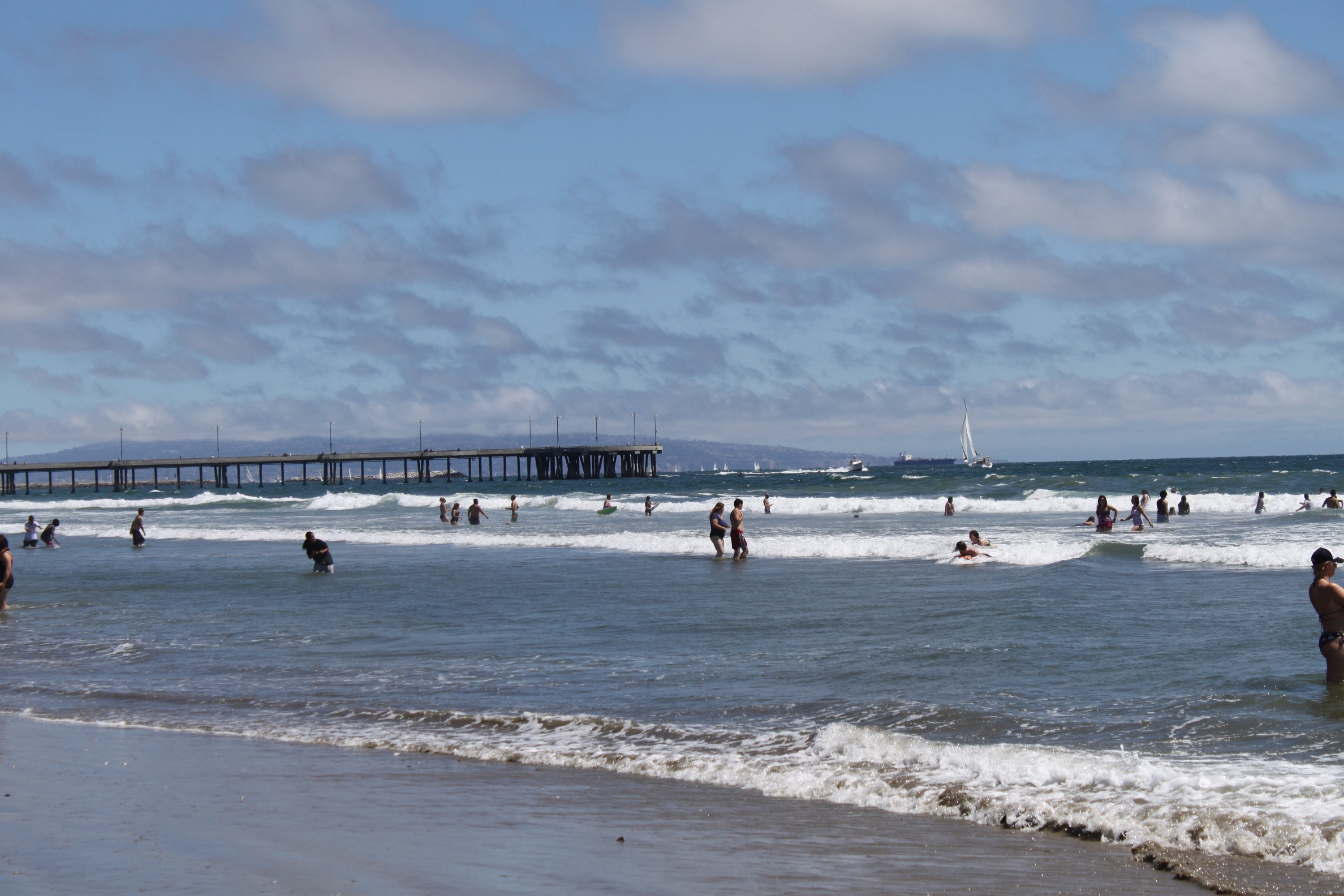 This is the view towards Santa Monica…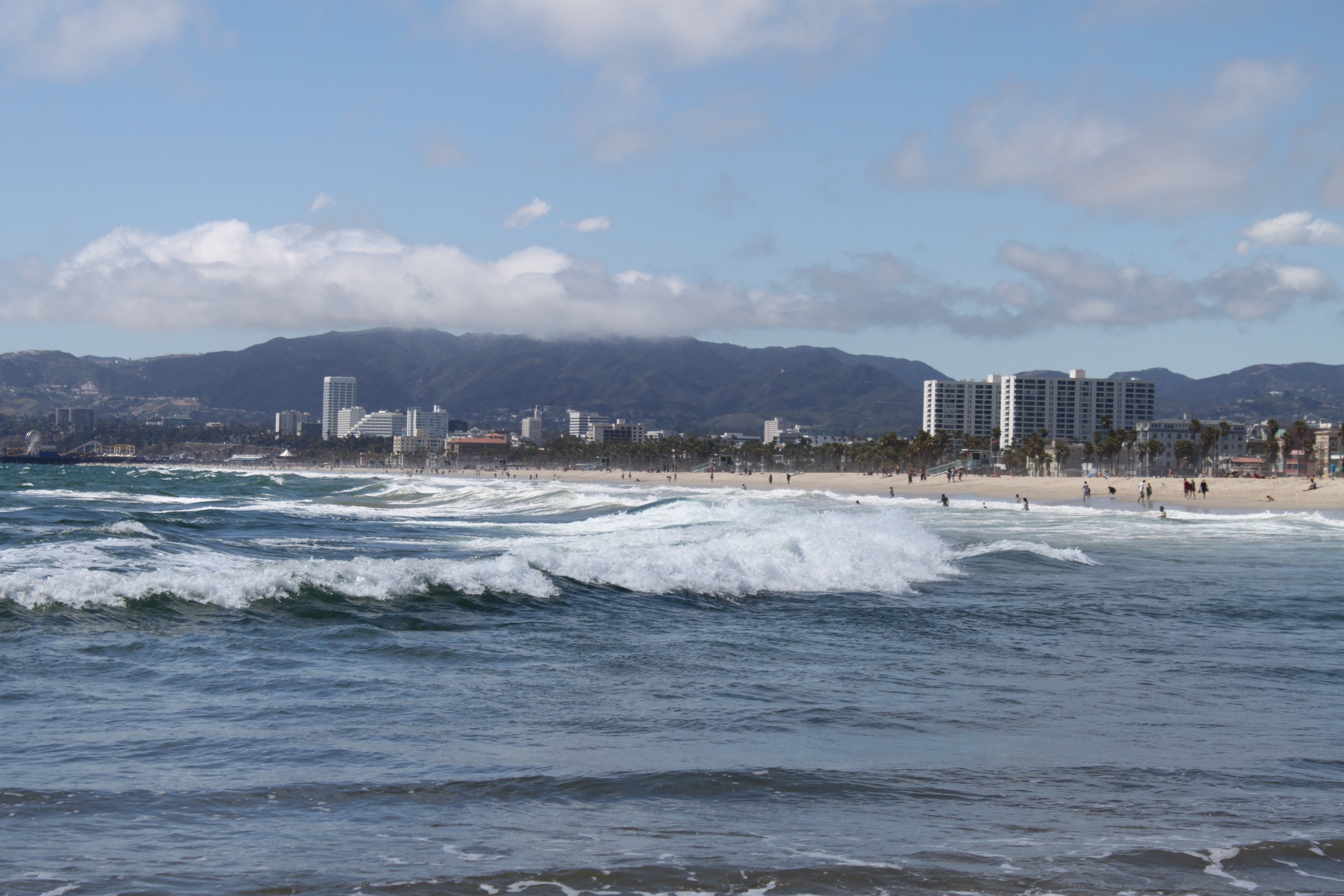 The Venice fishing pier….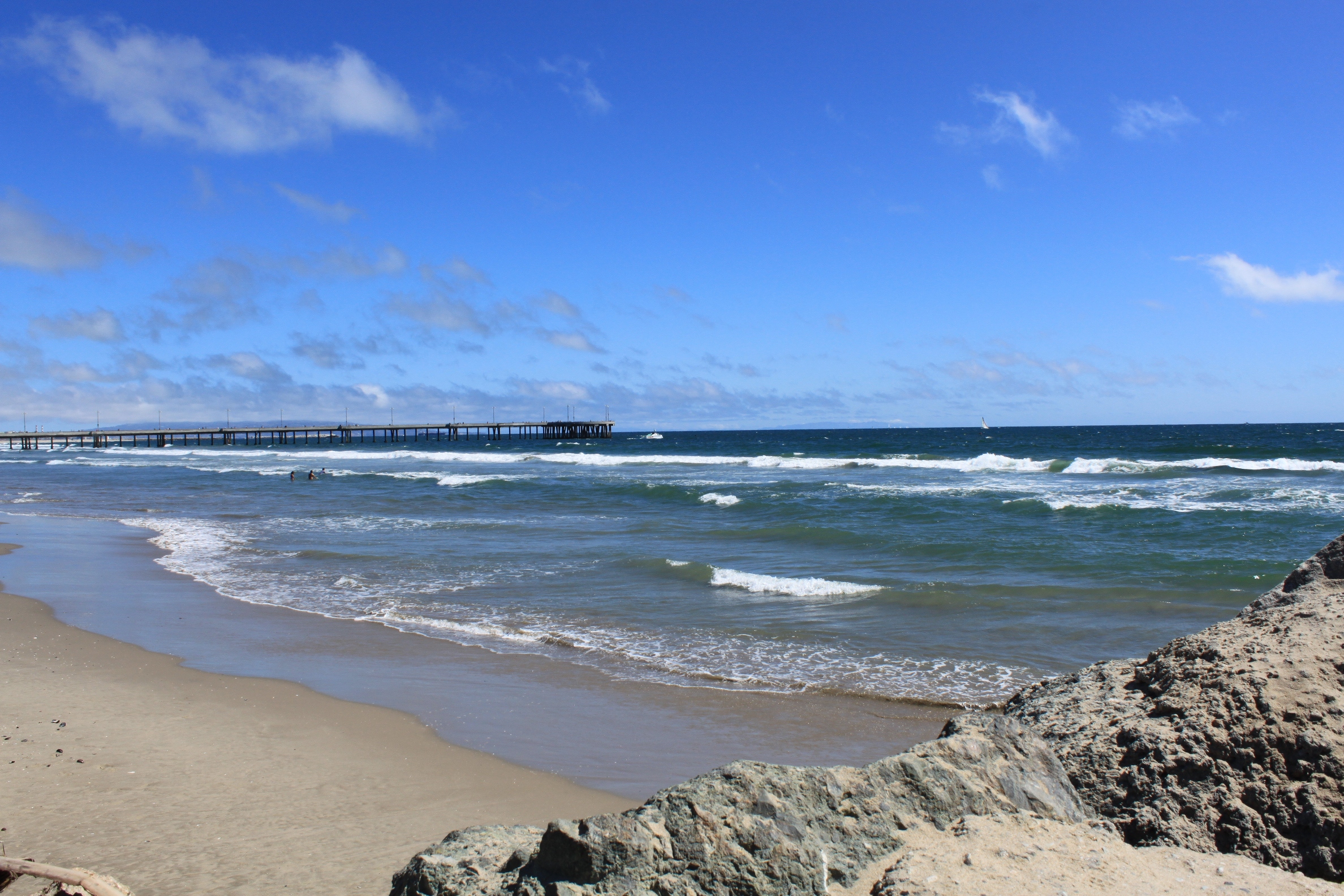 More Venice Beach …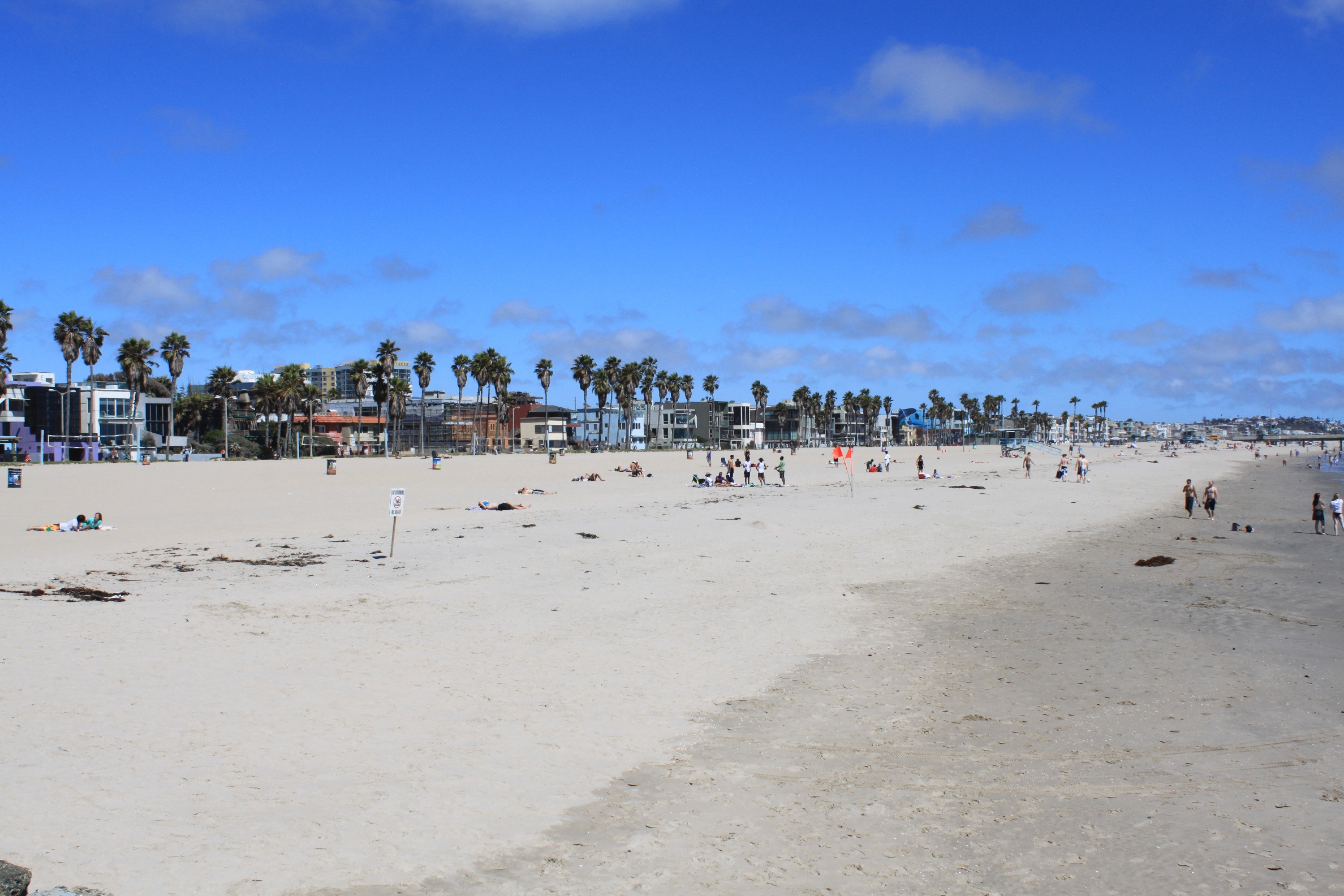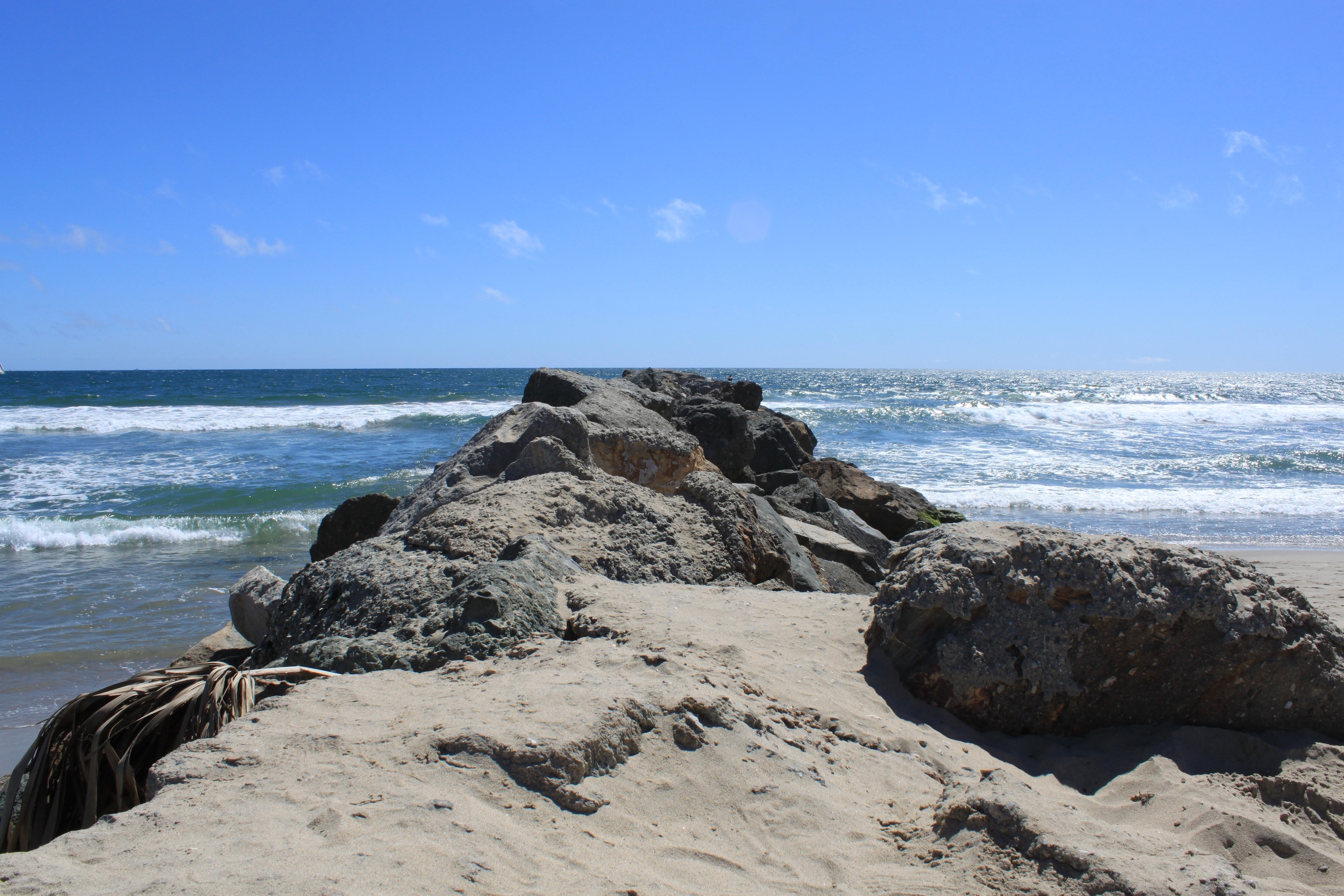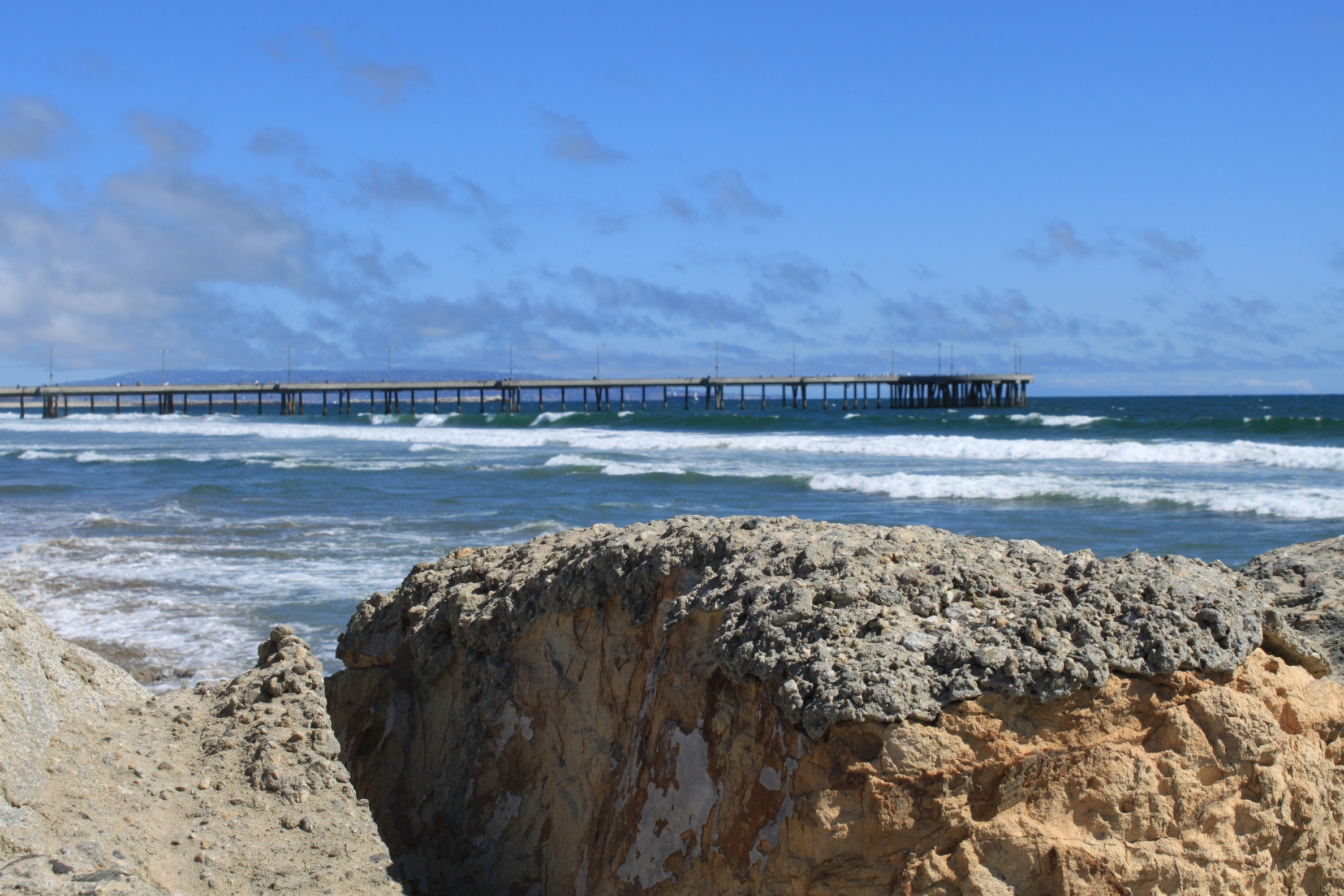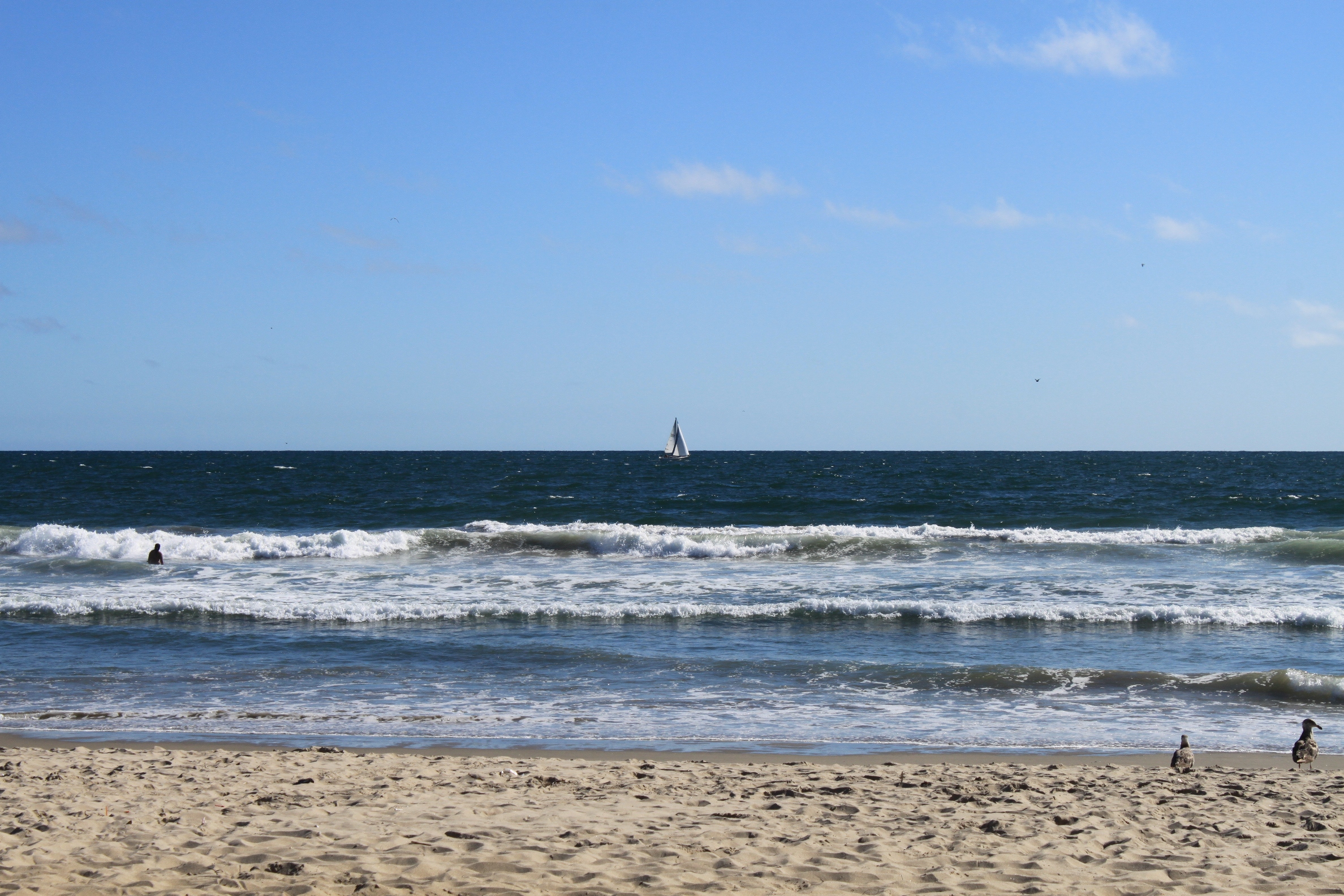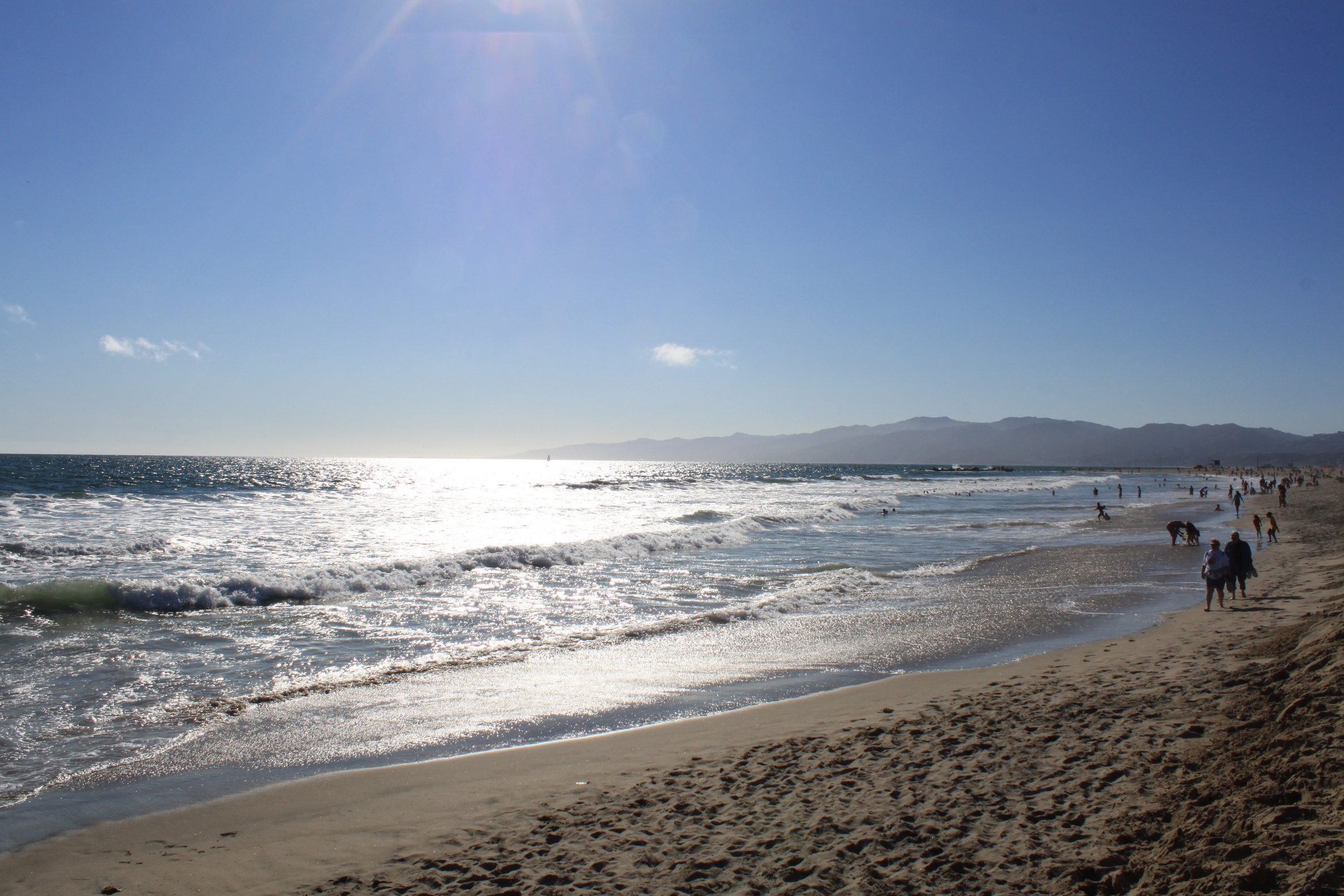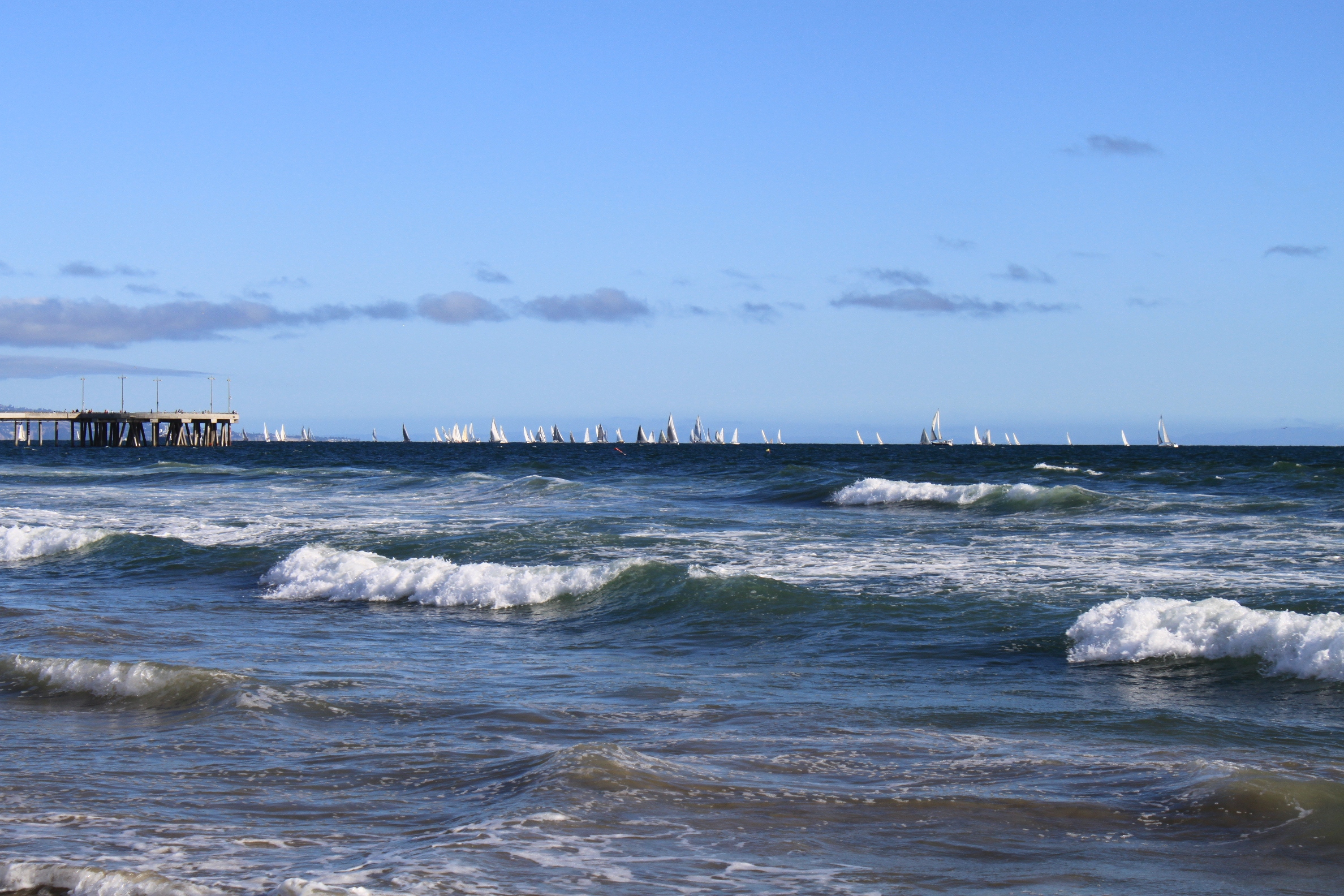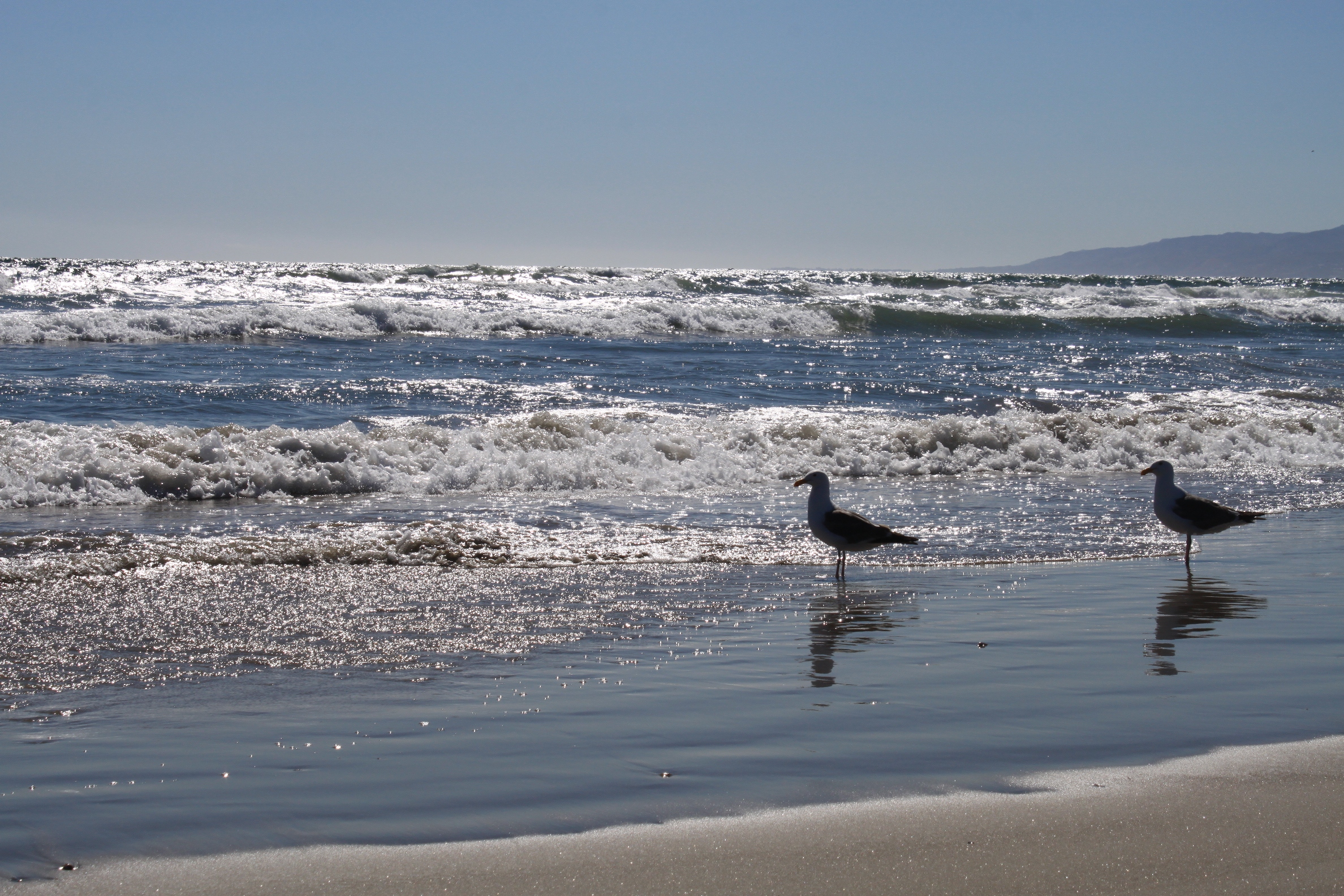 Goodbye from Venice Beach!
Here's the map:

View Venice Beach in a larger map
Parking is $9 (Summer of 2011). I recommend lunch at the Sidewalk Cafe – another Venice tradition!