With summertime here and with most of my kids' friends out of town on vacations or busy with other activities, I have picked out some adventures of our own to have this summer. I kicked off our 'series' of events with a stroll through the Sepulveda Wildlife Area, lunch at Jerry's Famous Deli (with the largest menu, ever!) and then over the hill to the Getty Art Center. What's to interest two pre-teen boys at an art museum? Turns out there is plenty! In fact, this post is rated PG, folks!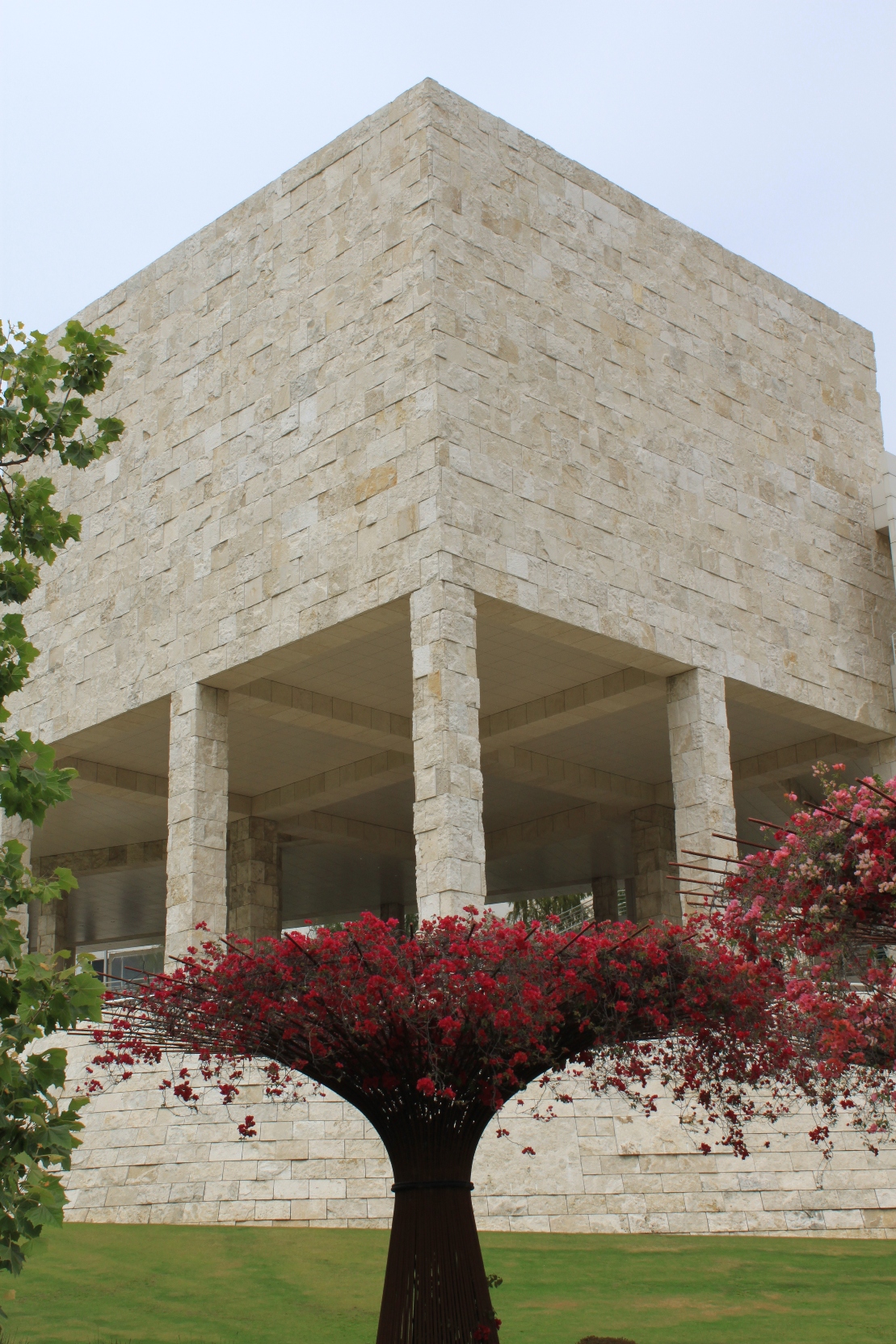 Home page readers, click on the link below for more.

After paying the $15 parking fee – the only admission fee you will be charged – it's time to board the tram to take you up to the museum.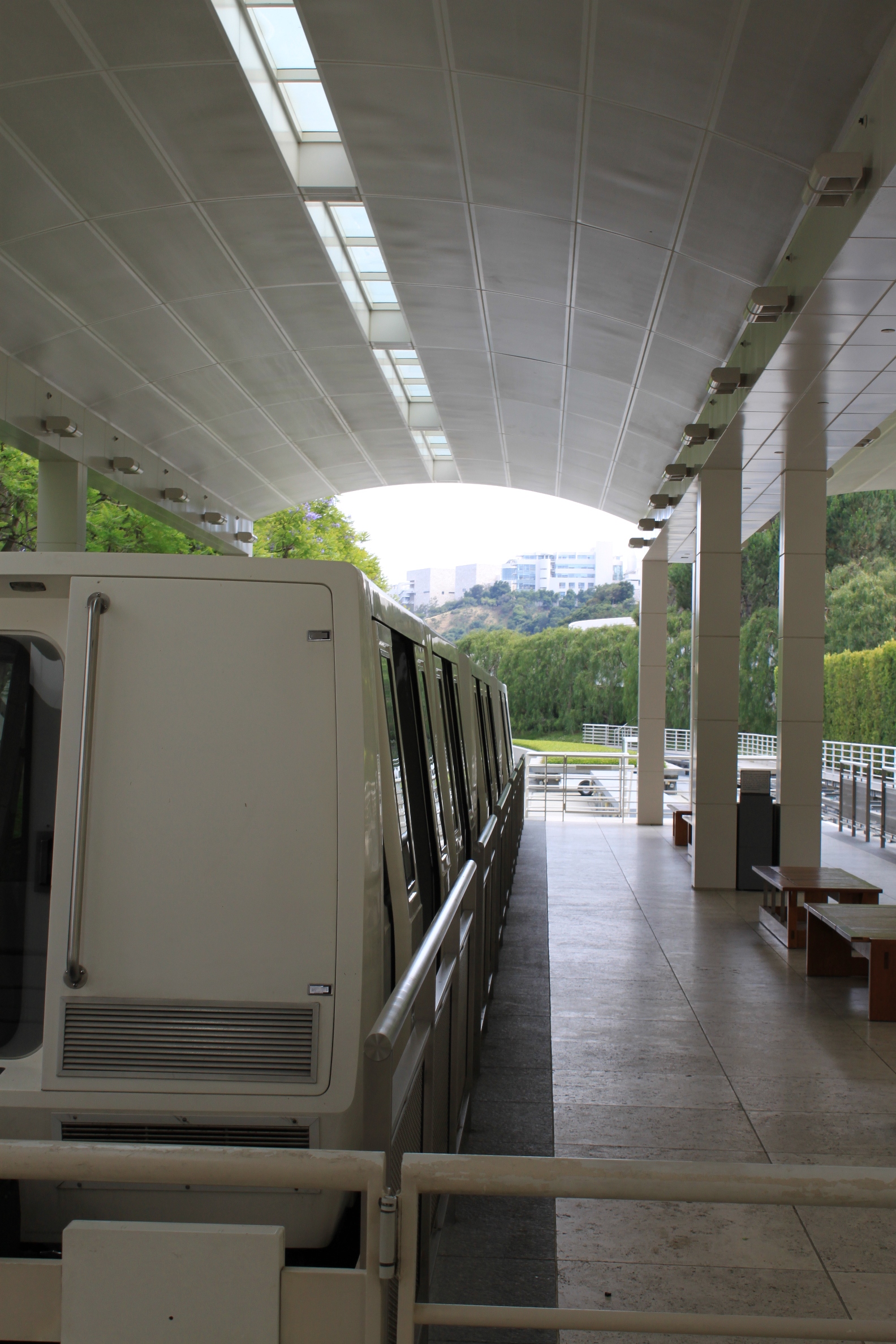 The trams run frequently, so you never have to wait long, if at all, but if you find yourself waiting, you can stroll through the sculpture garden while you wait.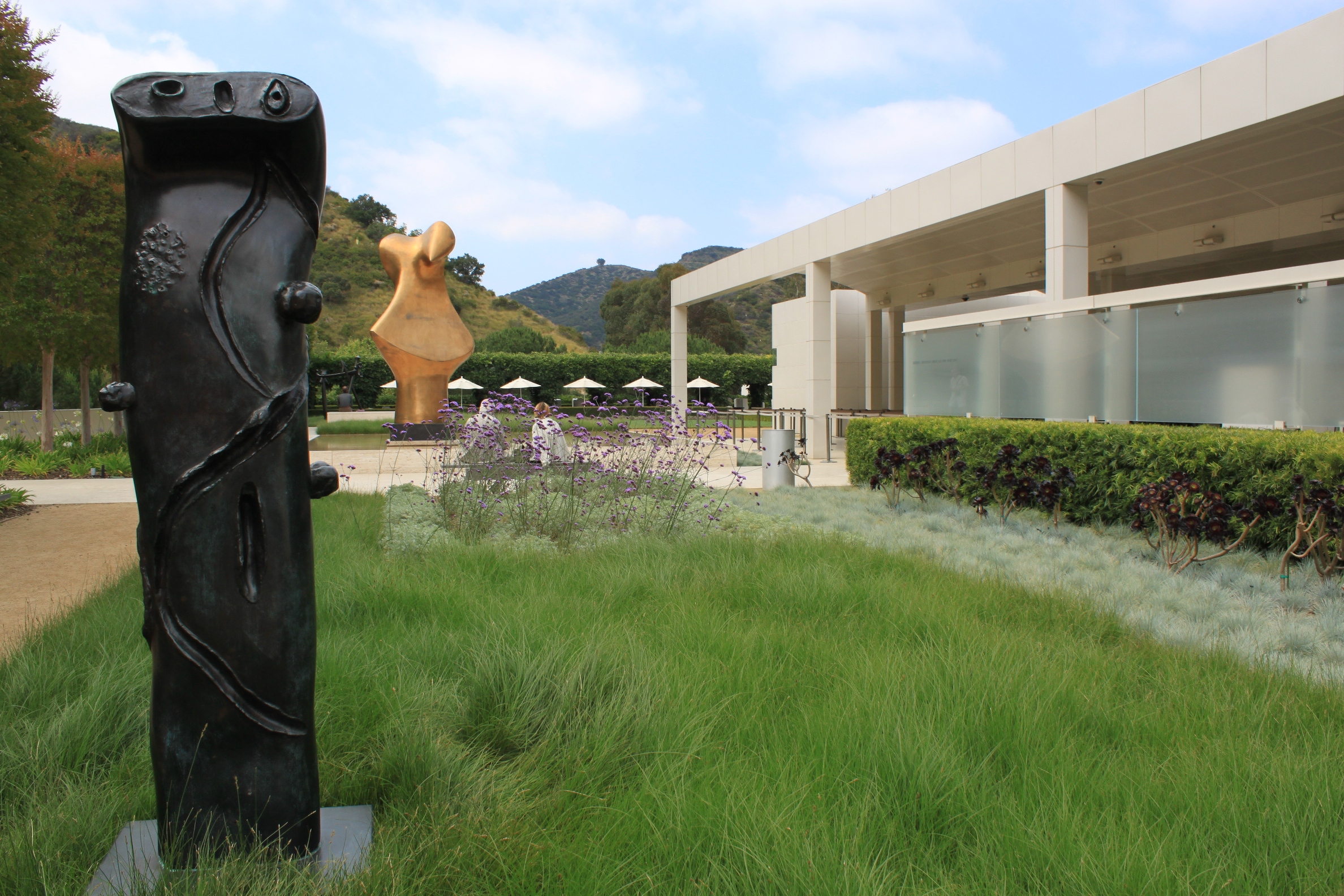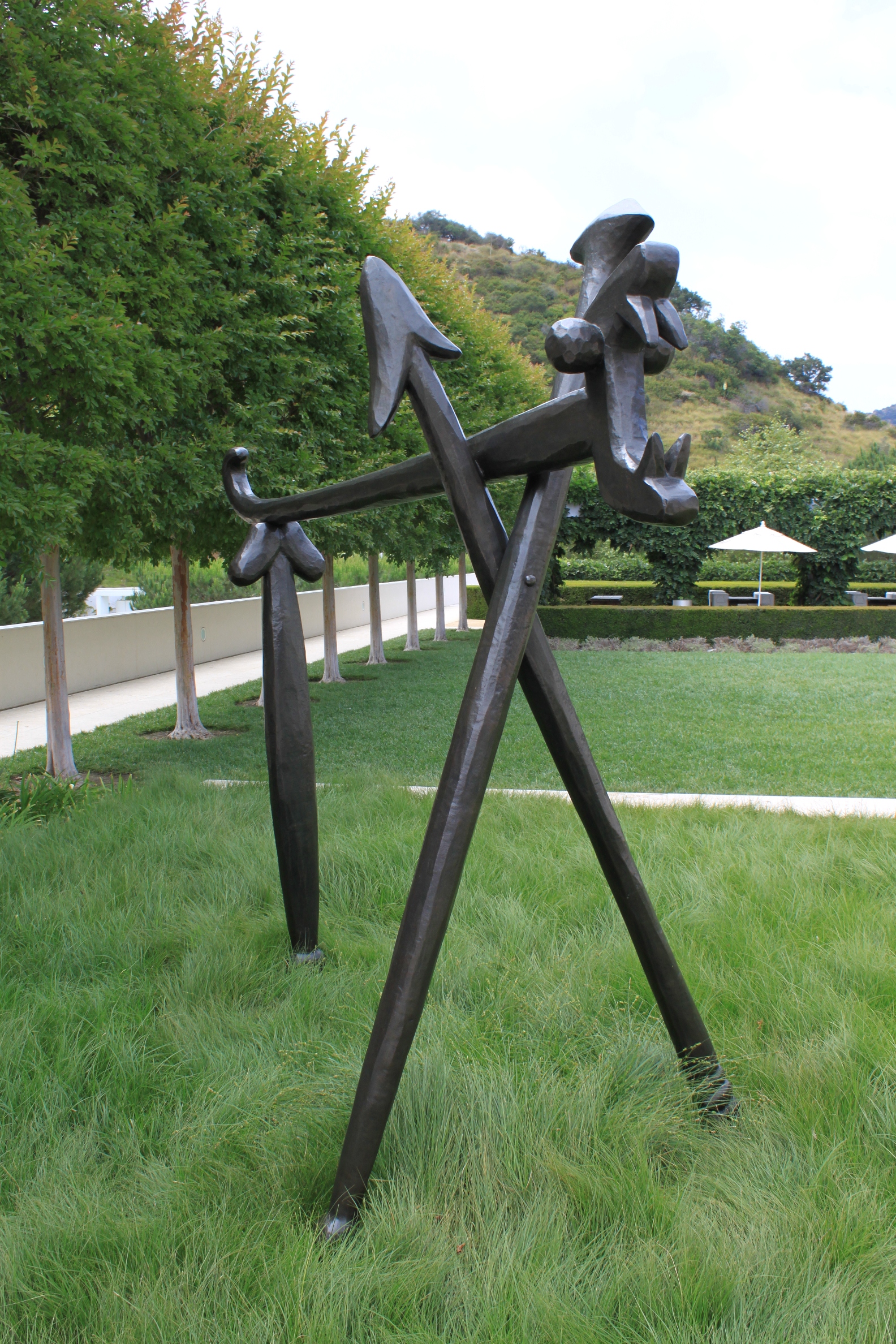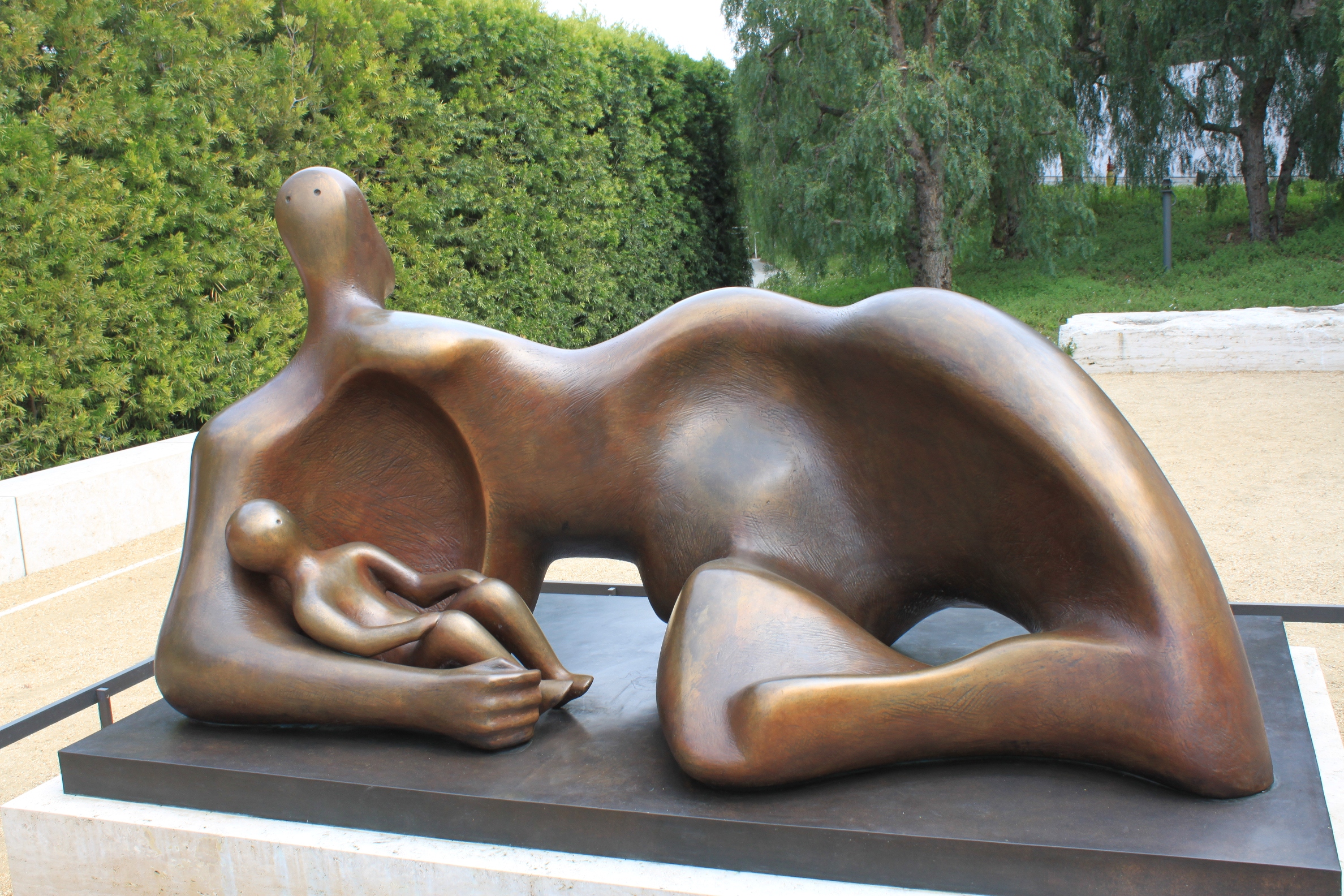 The Getty Center opened in December of 1997.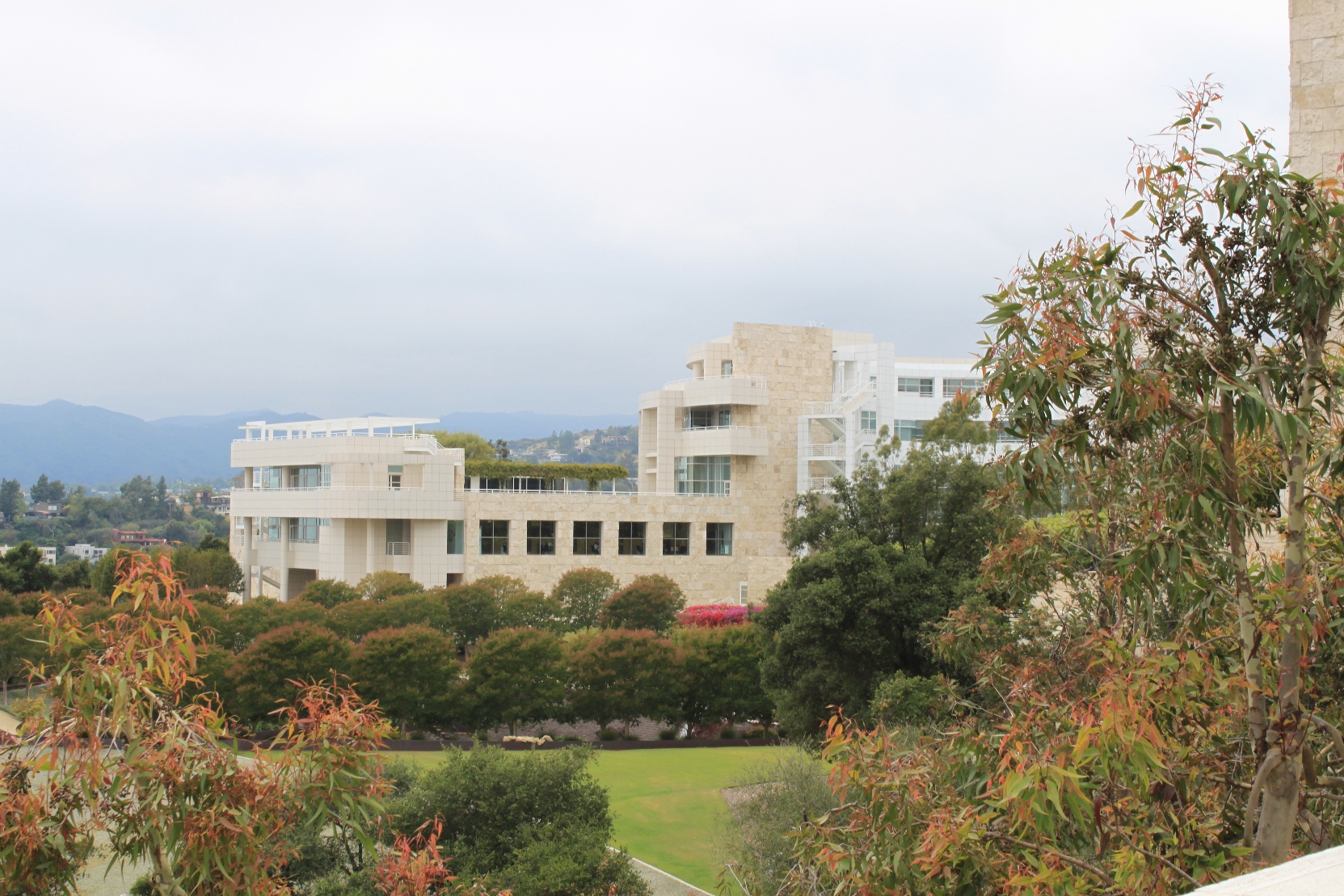 Located on 750 acres in the foothills of the Santa Monica Mountains, the views can be stunning on a clear day. Today, though, not so much, as a marine layer kept the sun at bay for most of the day.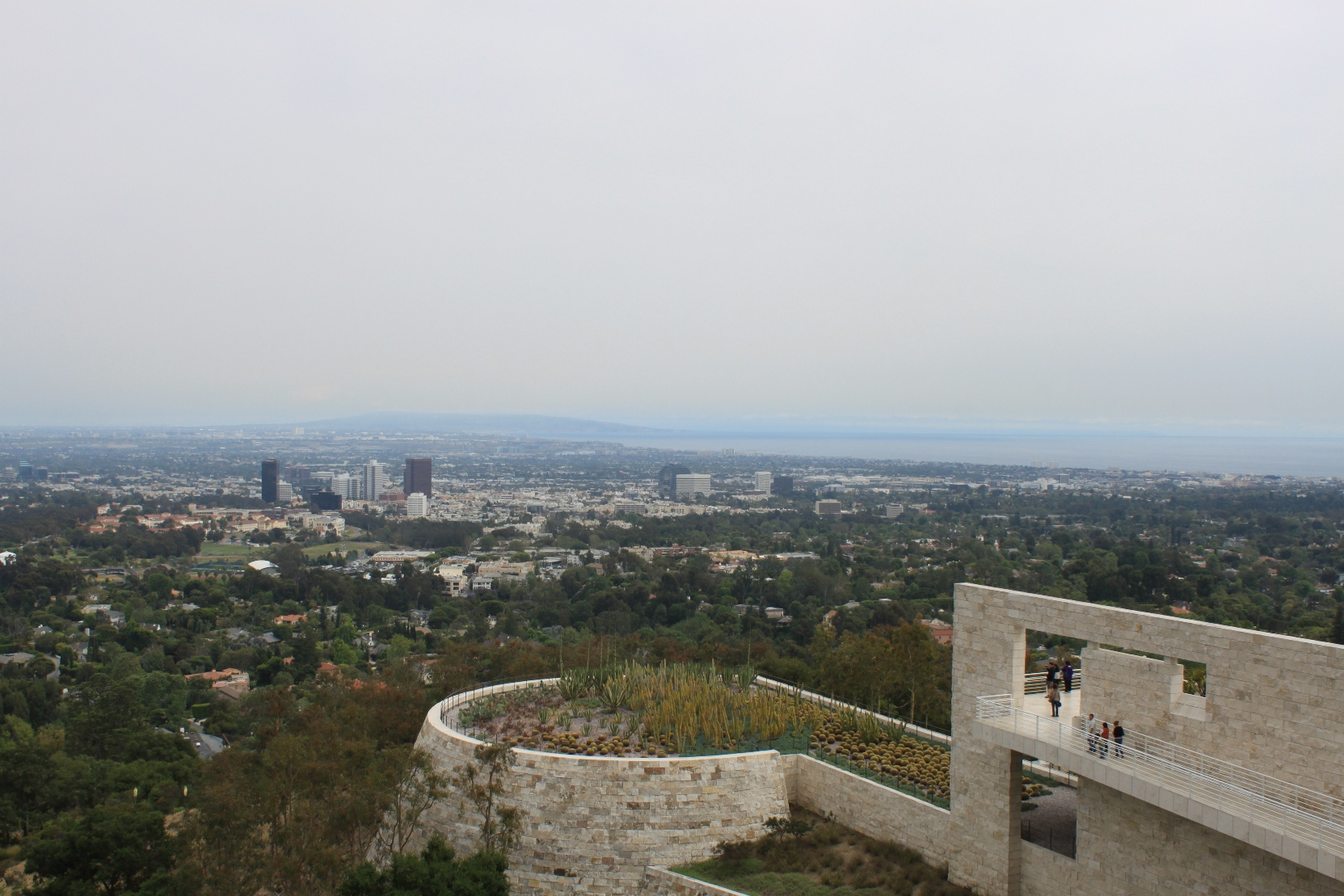 The buildings and grounds are as stunning as the artwork they contain.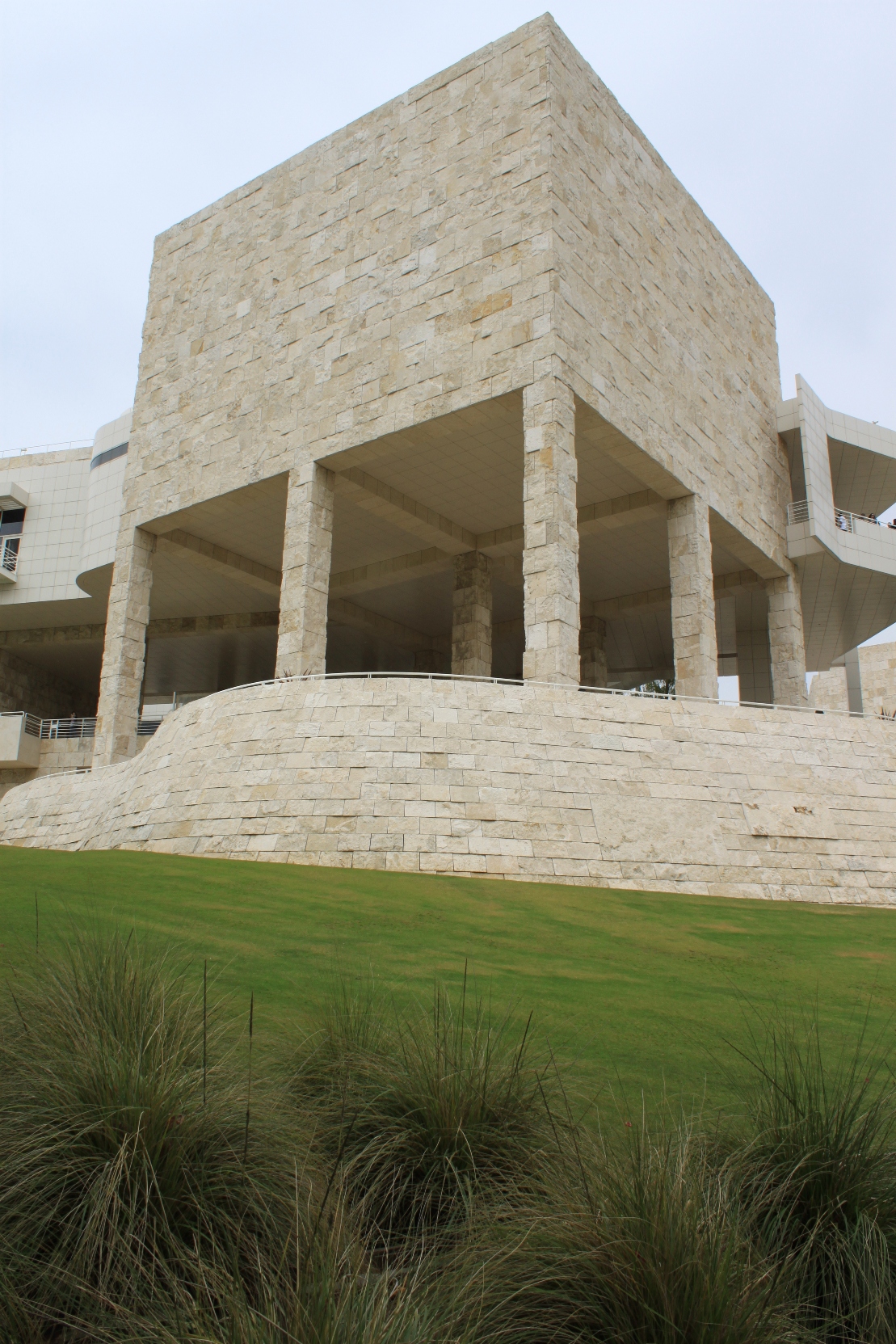 The buildings and exterior paving are built with 30-inch squares, with the travertine marble blocks coming from Italy.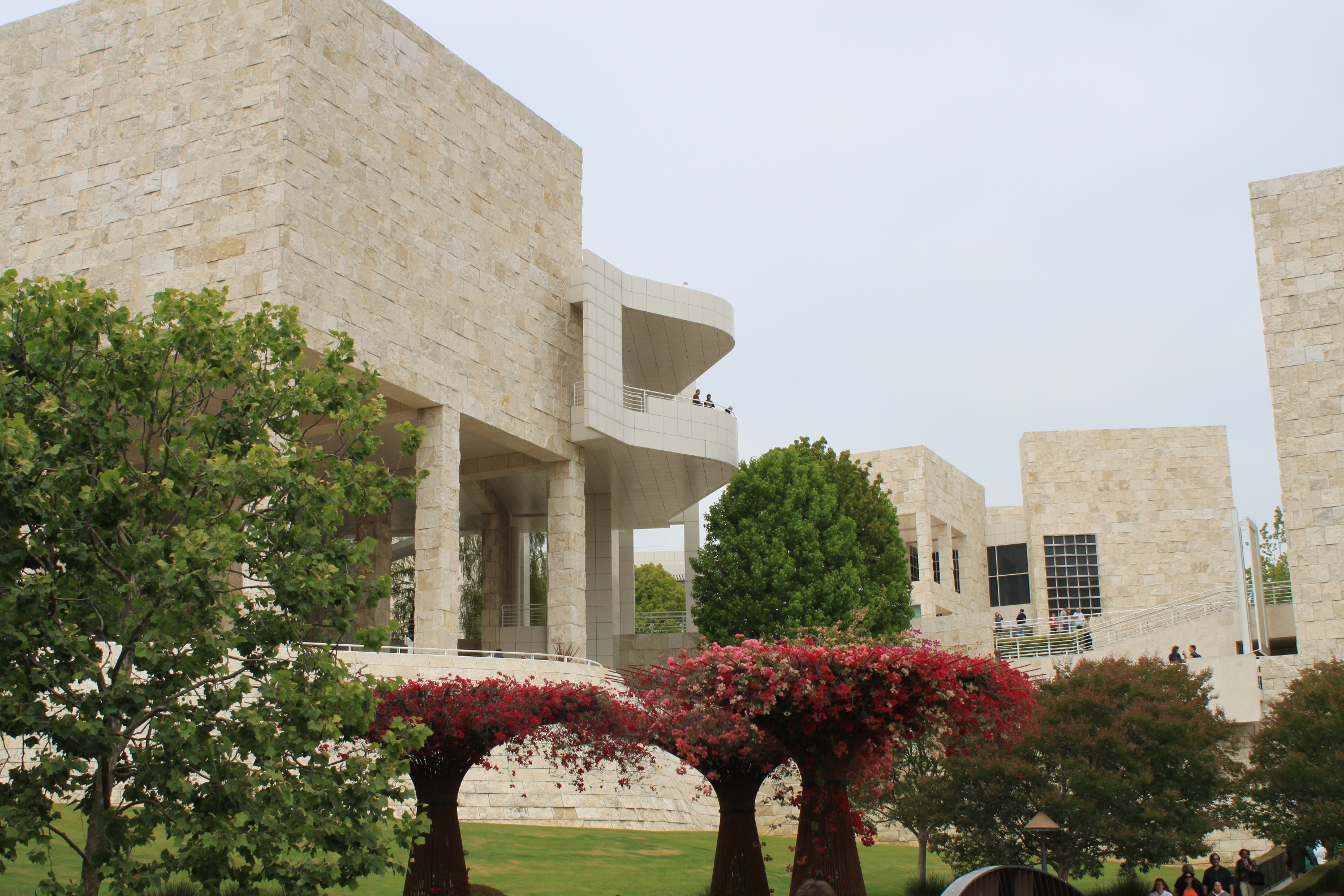 Sometimes using undulating curves,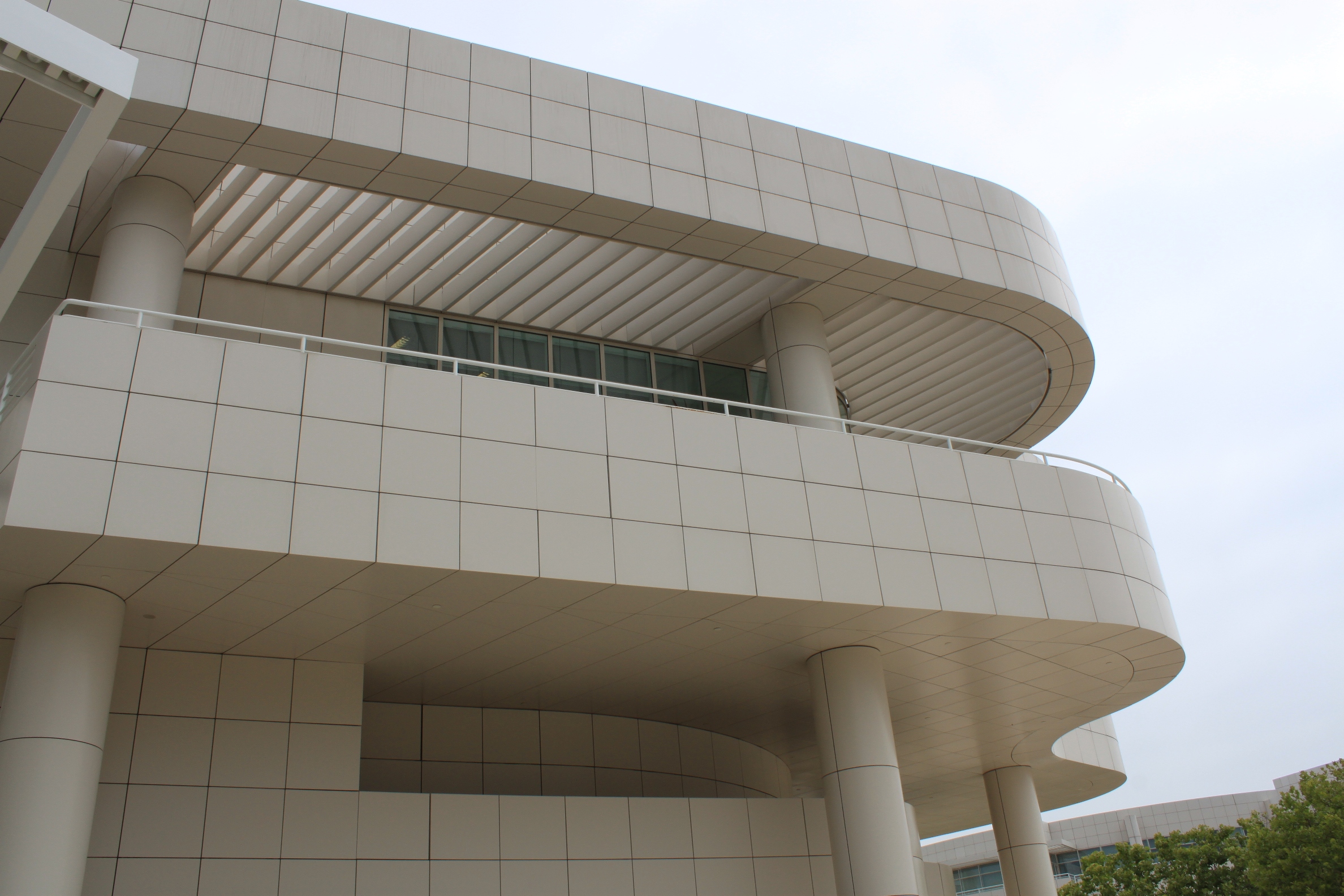 … and sometimes unexpected elements, architect Richard Meier has created an architectural masterpiece.

There are fountains and water features throughout.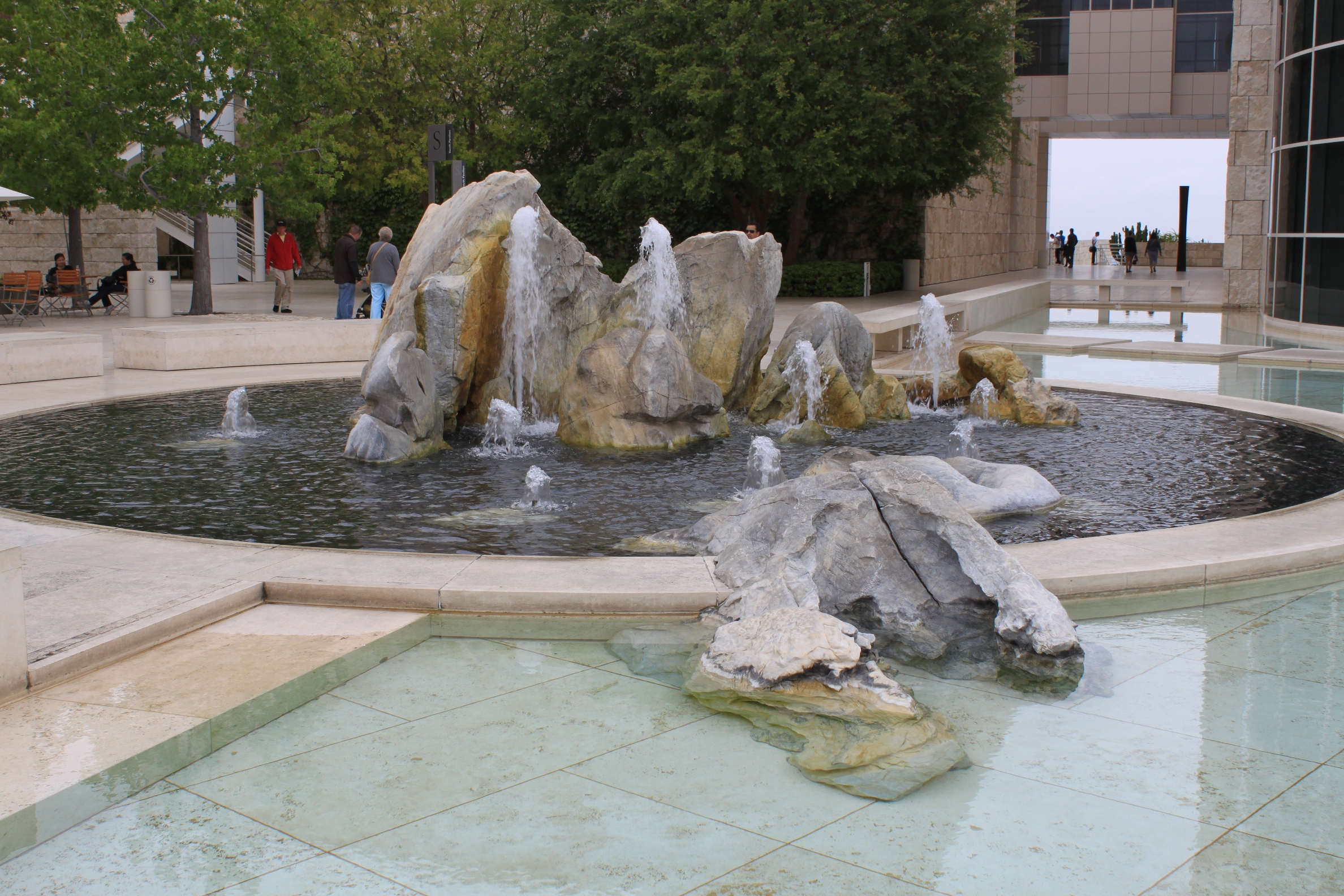 The gardens are spectacular, too, although when we visited, most of the Central Garden was closed.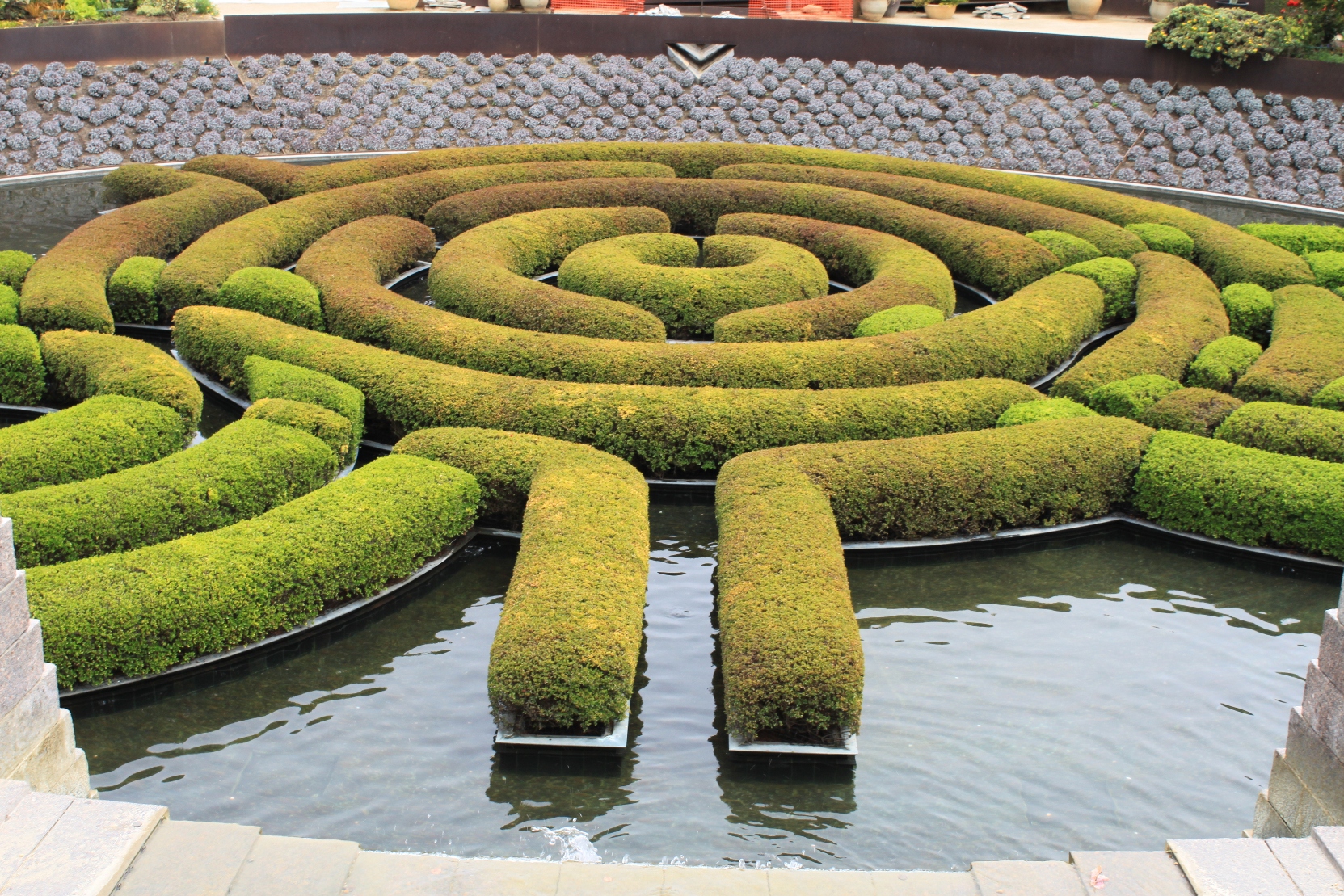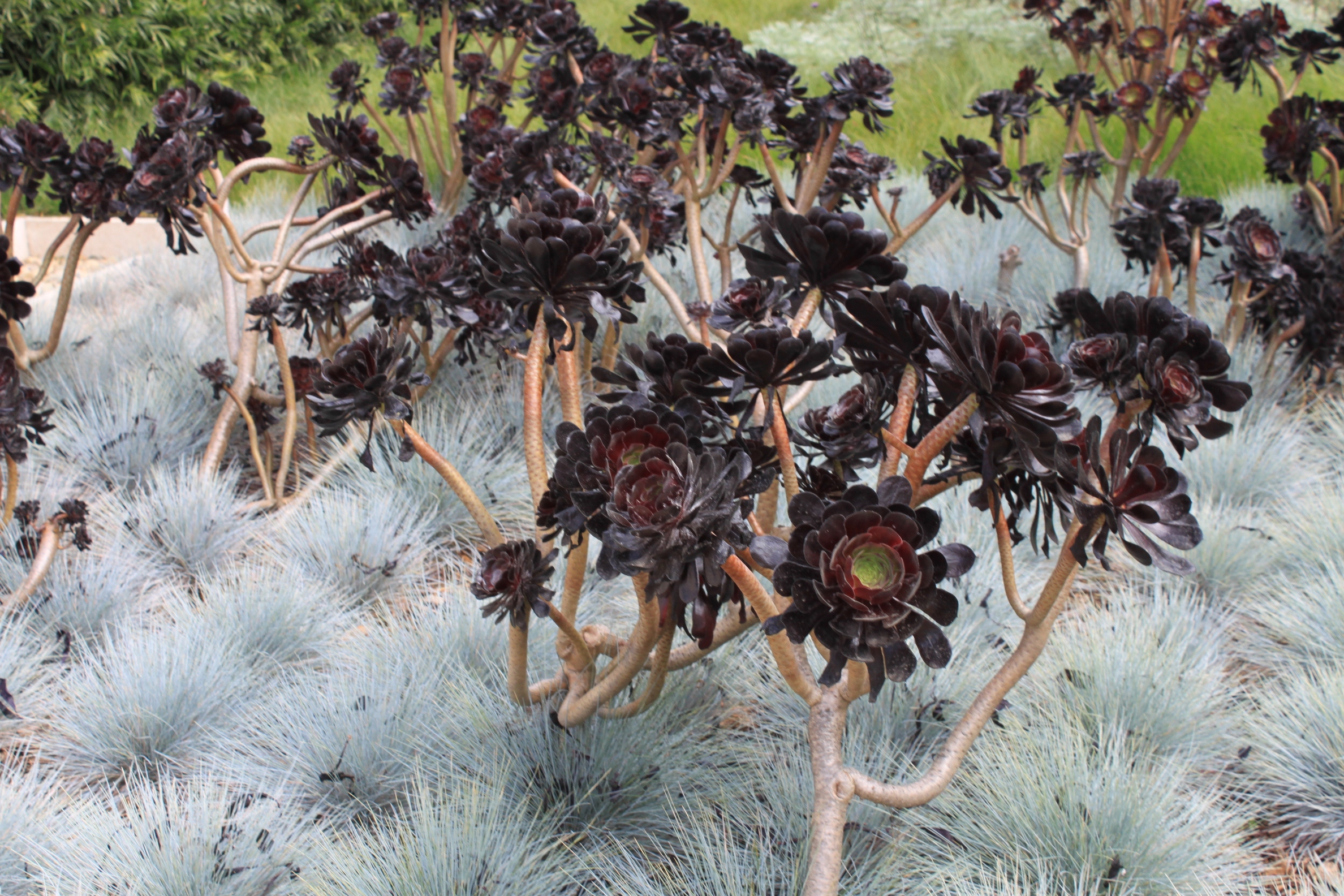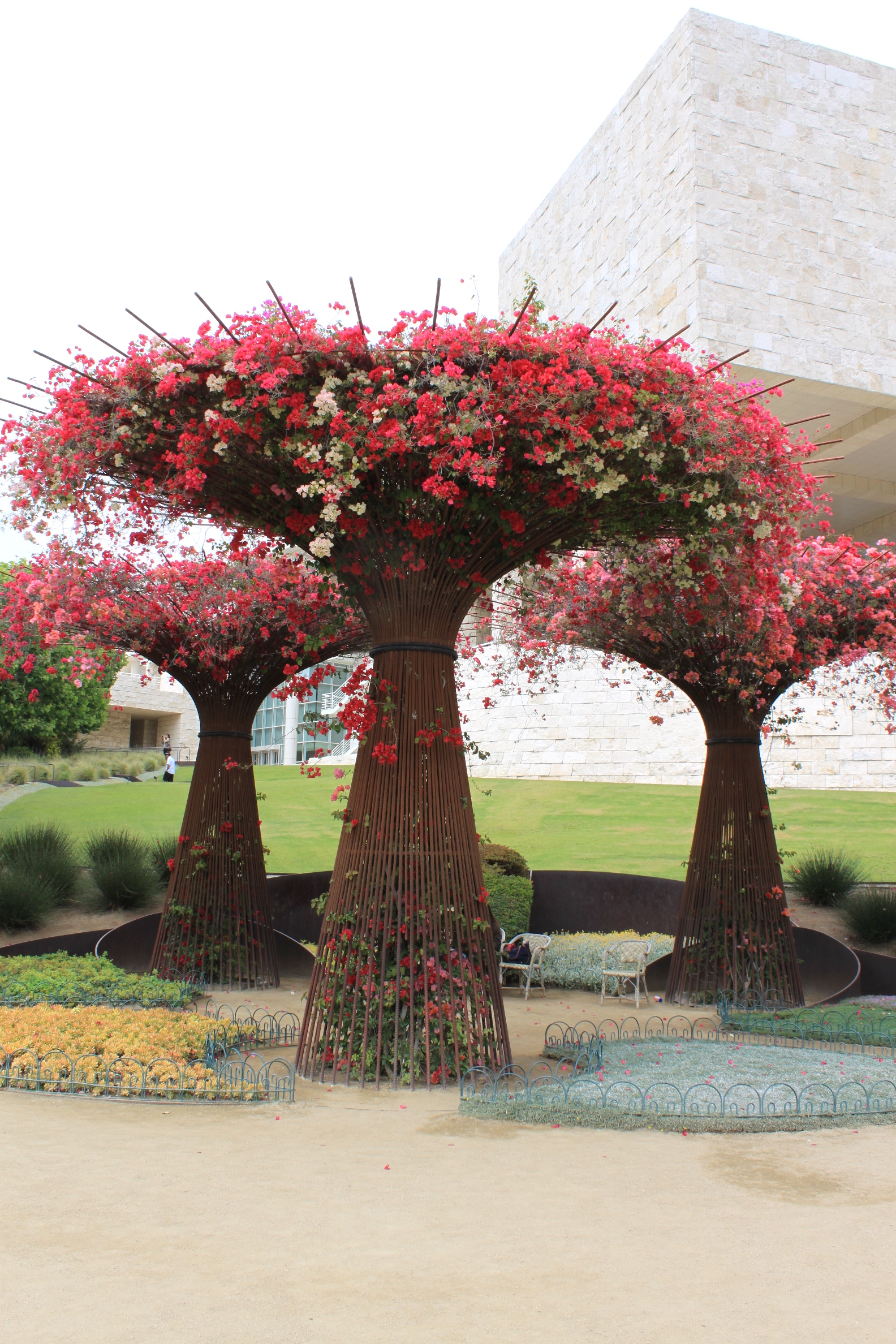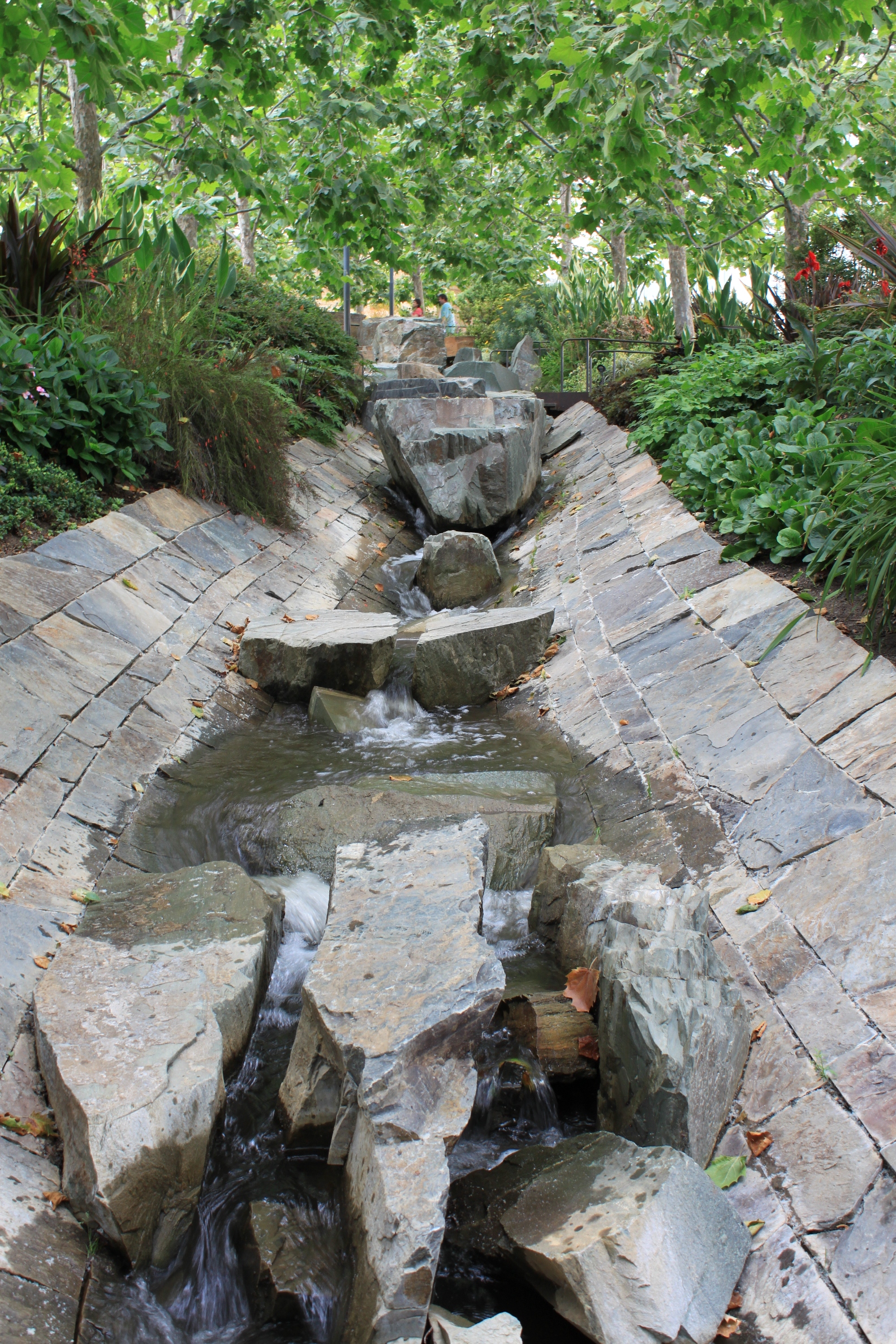 As for the artwork, I didn't take pictures of a lot of the things we saw. Photography is allowed in most areas as long as you don't use a flash. I didn't really take photos of the painting galleries, or the photo exhibit on Cuba. The ancient manuscripts in the North Pavilion are beautiful. There is much to see here! Here are some of the things we saw that I did take pictures of: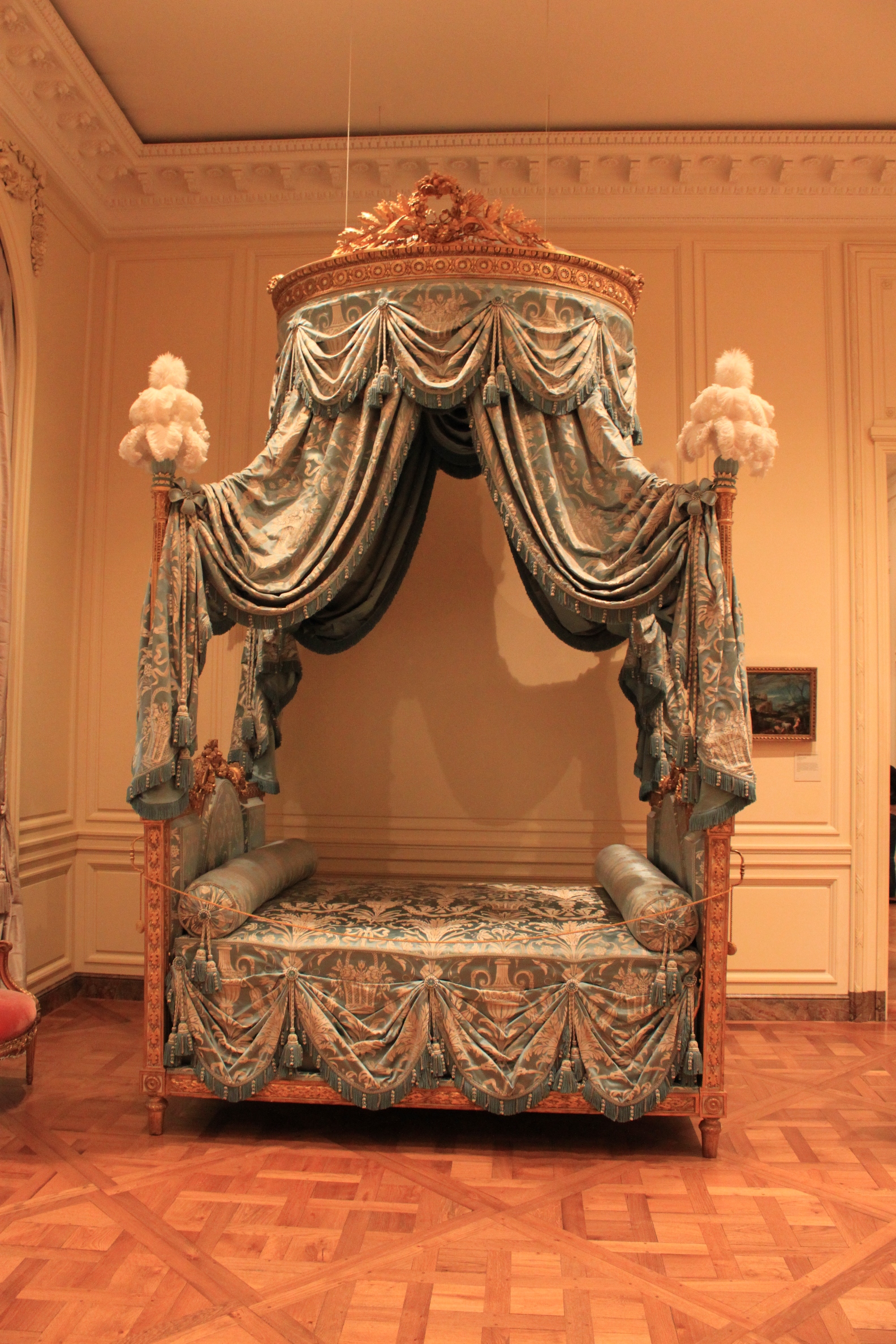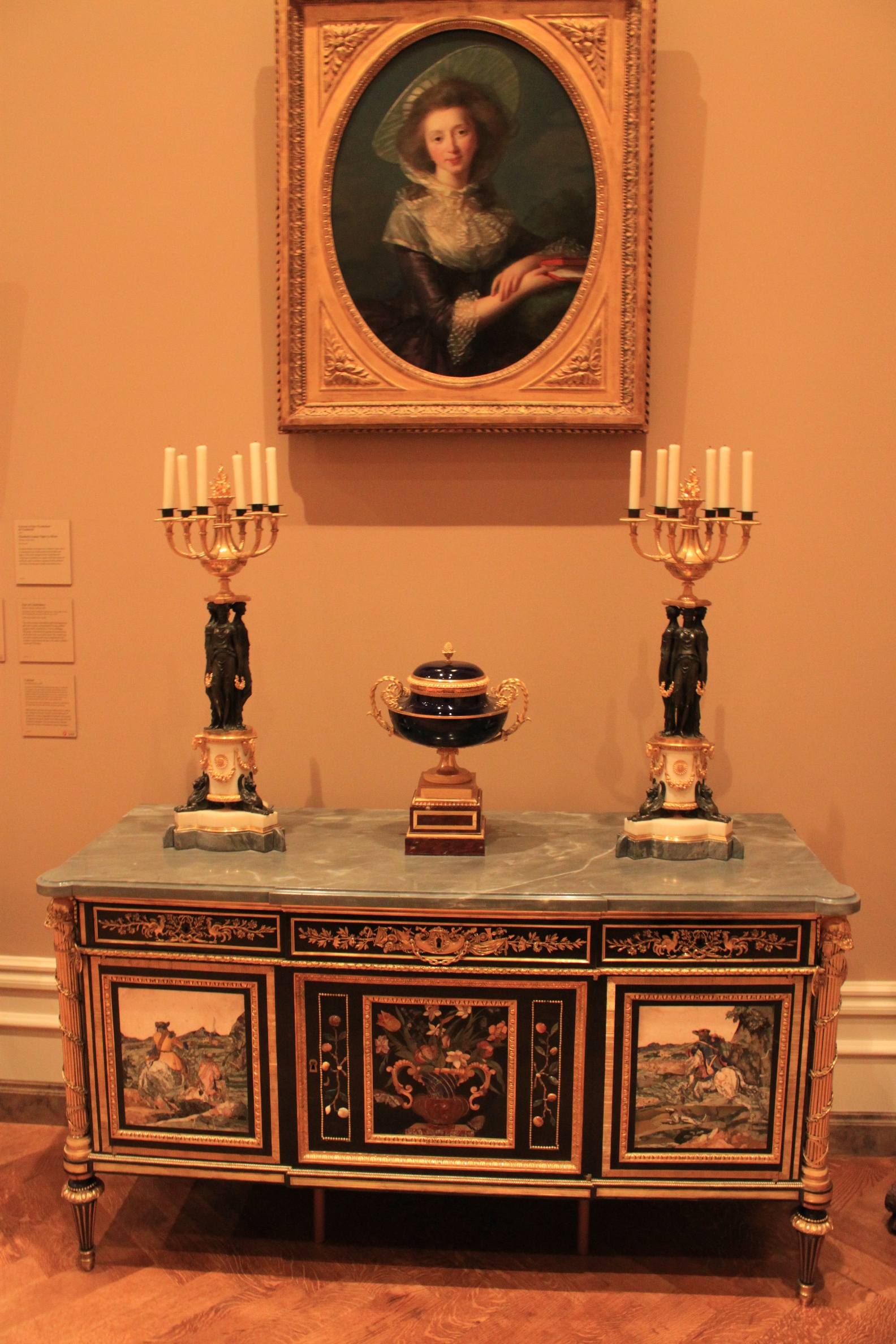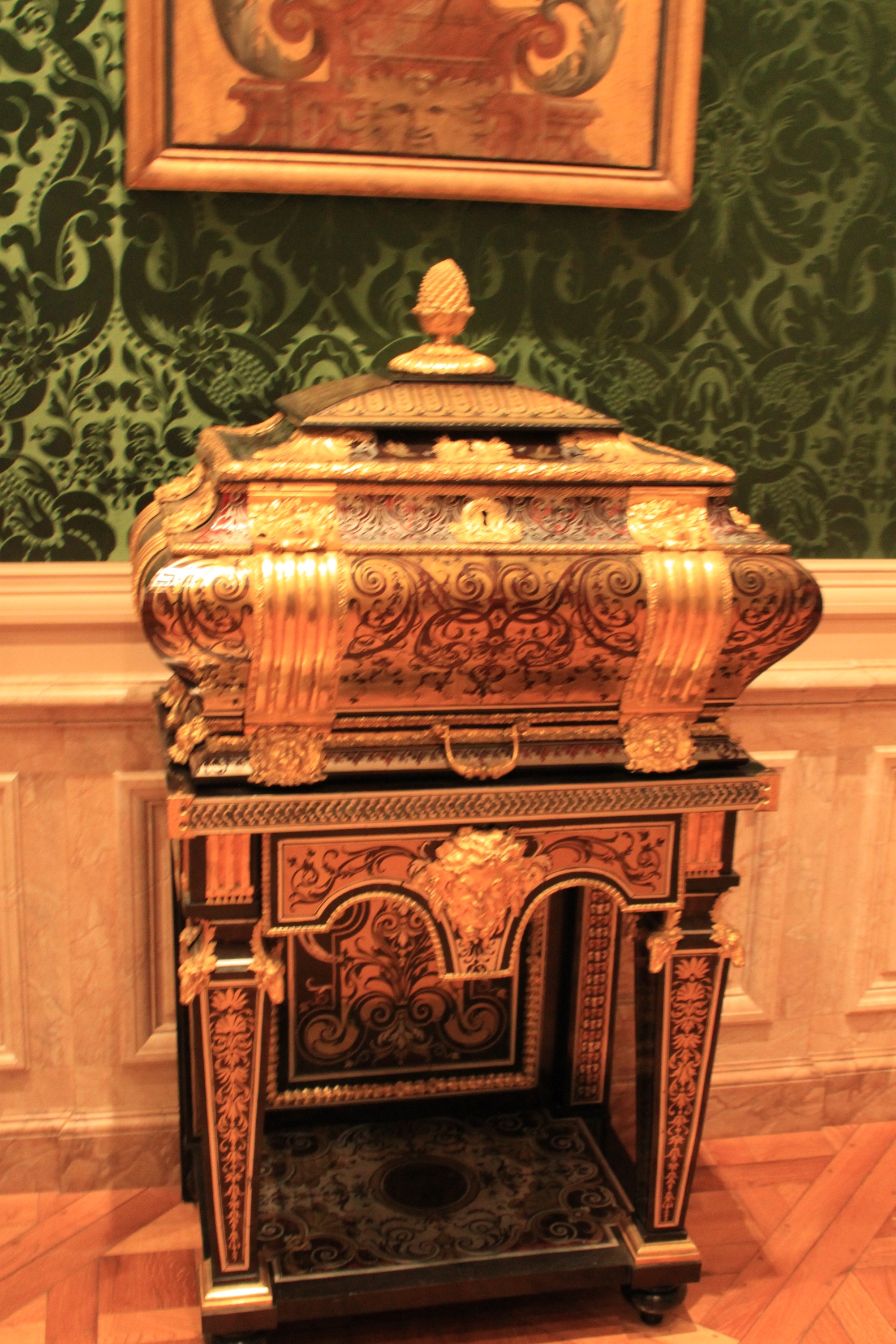 Things got a little silly when the boys decided to start imitating sculptures …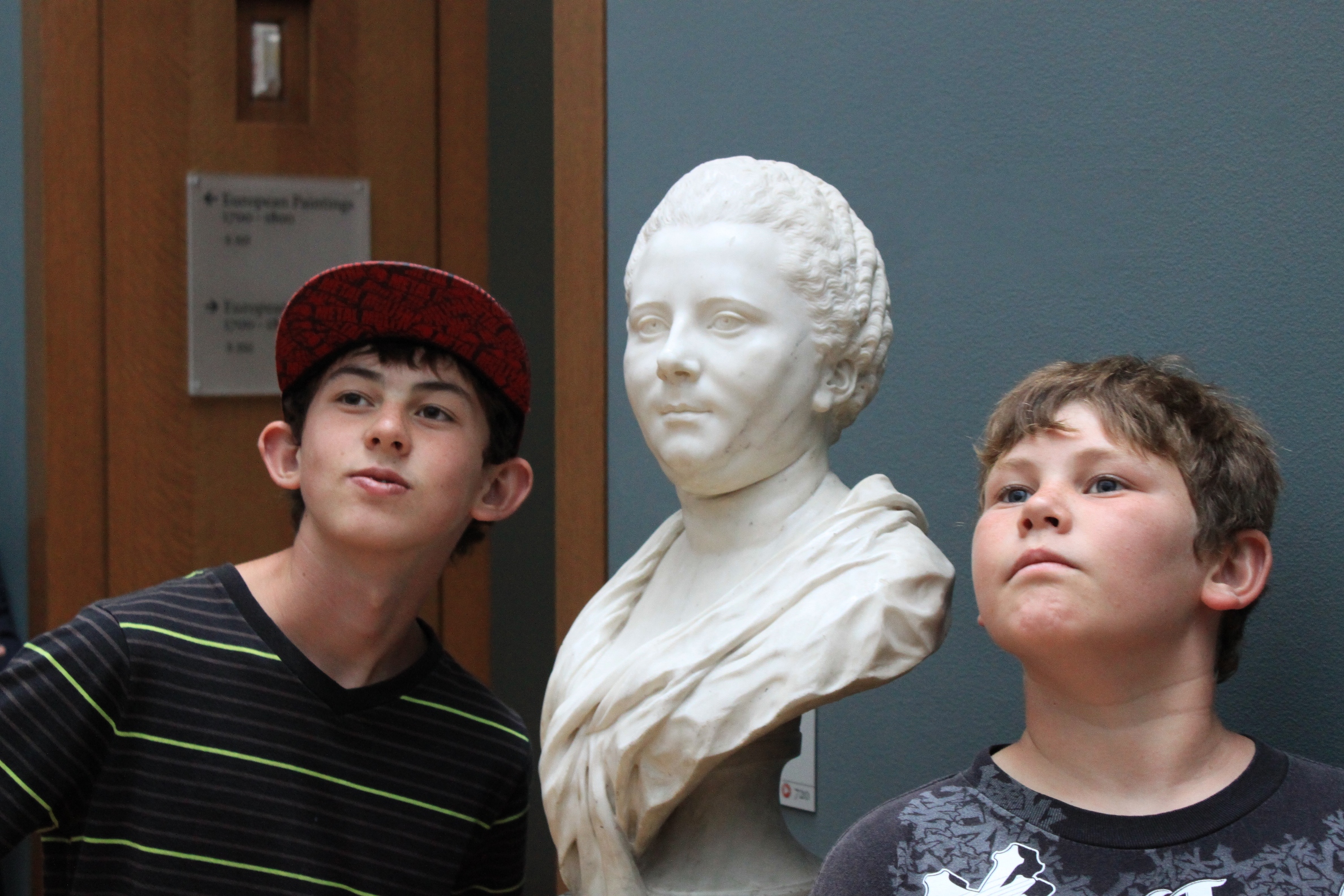 Now isn't that a face a mom can be proud of? (Hmmm… somehow methinks he does that TOO well!)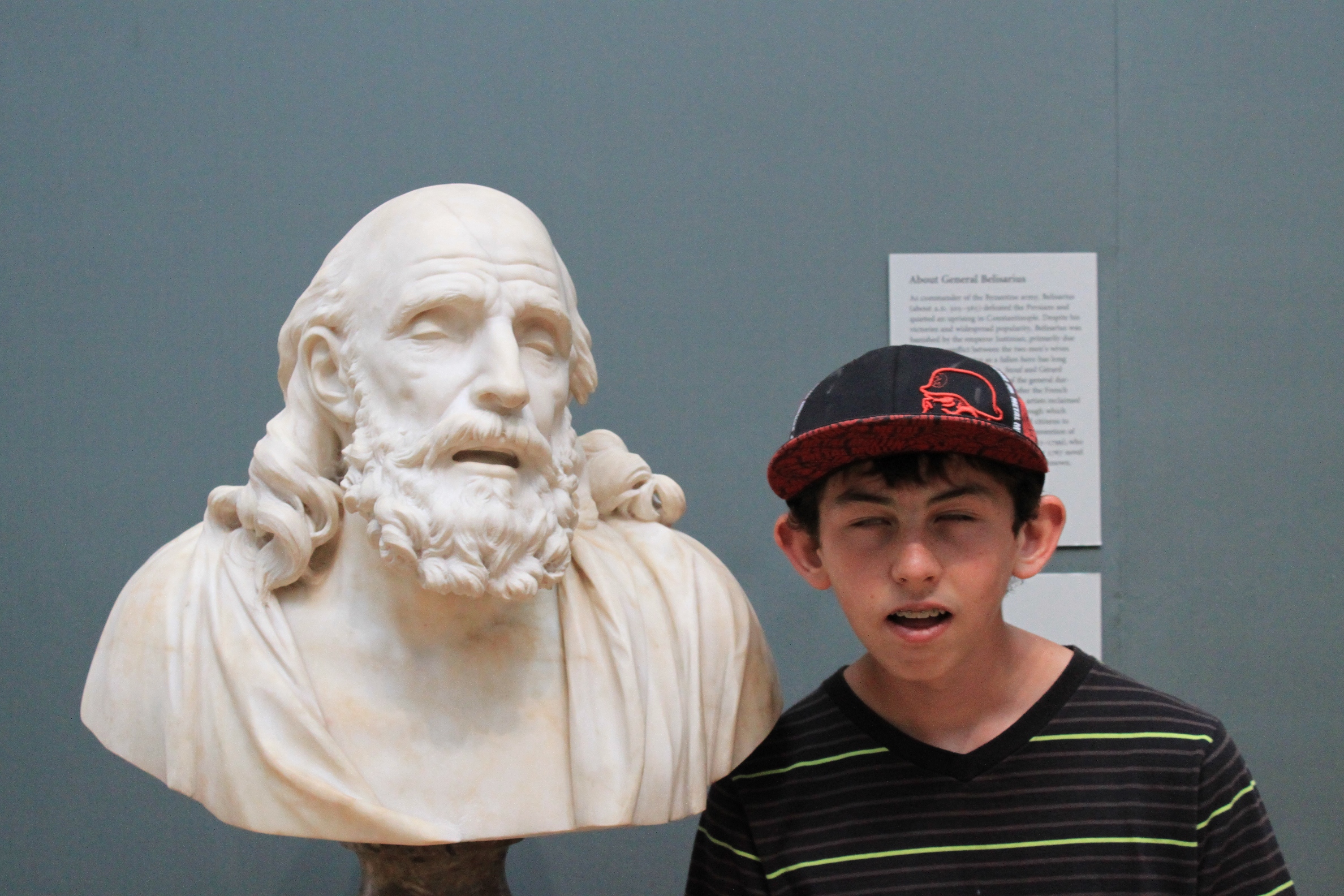 The sculptor here was trying to sculpt 'despair'; I think it looks more like Saturday morning hangover….

Turns out this is a piece of art, although I had somehow mistakenly thought it to be a post that they might hang signs on to direct visitors to a special exhibit or something … It's called "untitled". Hmmm.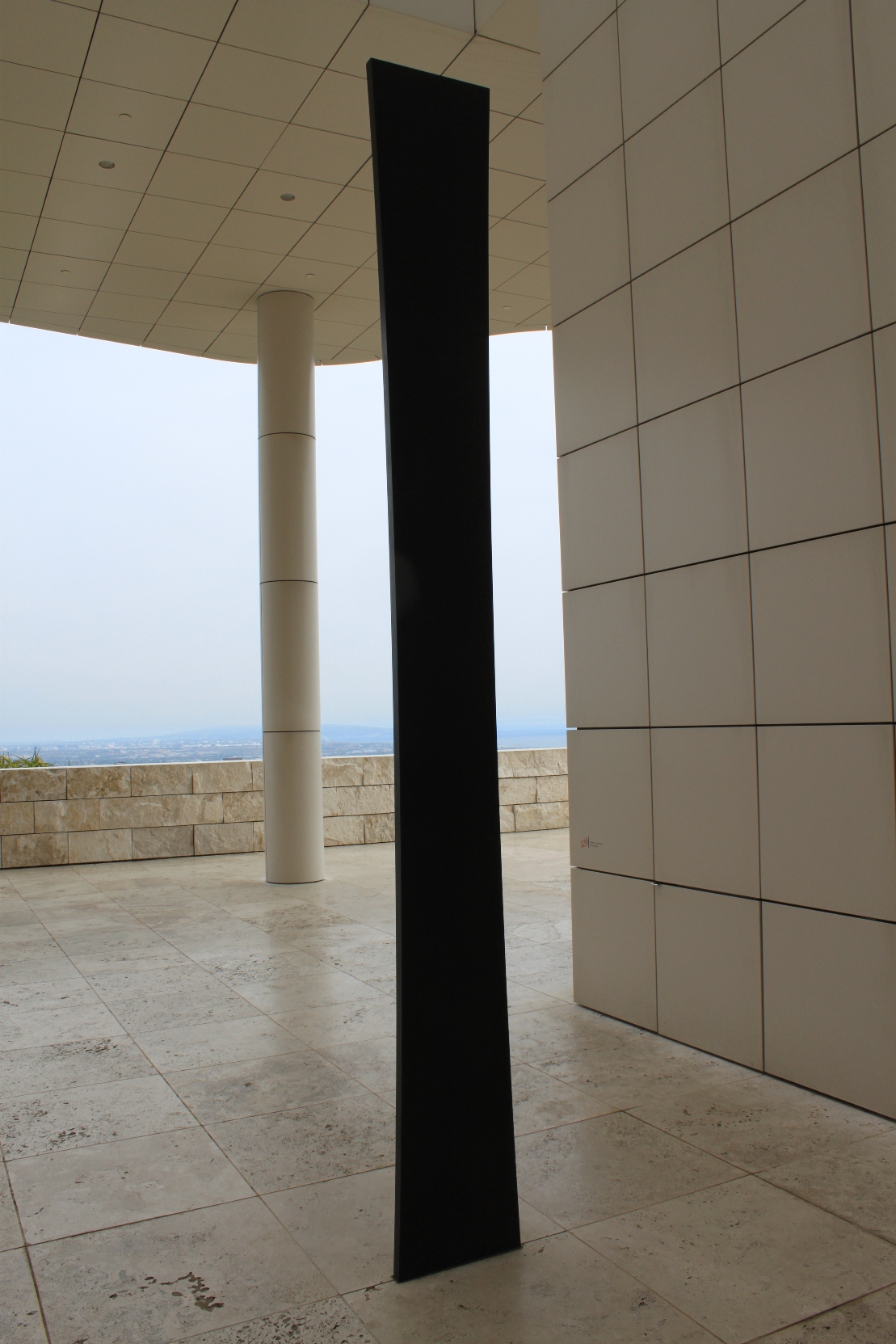 So after we stopped laughing, we imitated it.

But we won't imitate this one …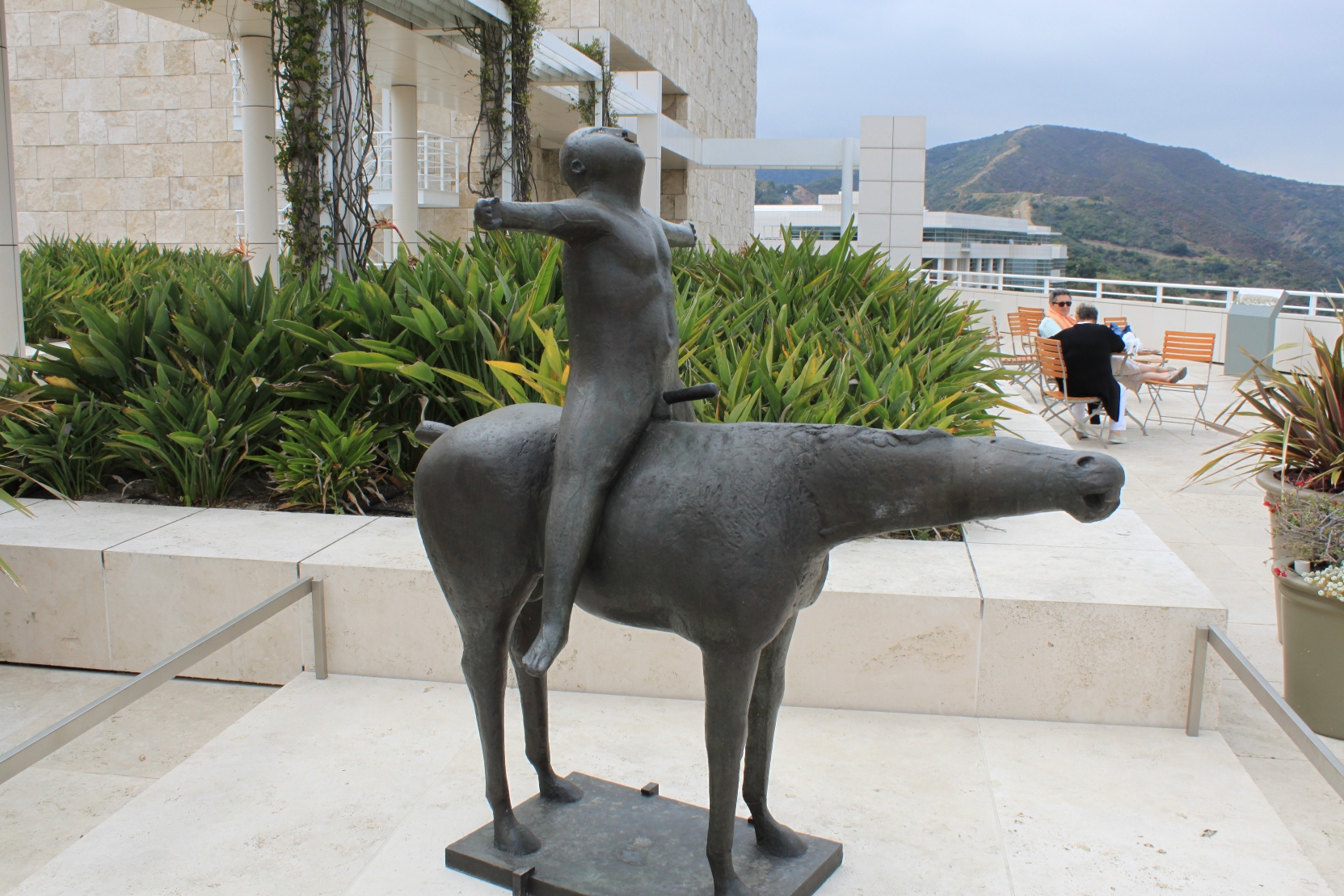 I DID say PG, didn't I?
Having seen it all, so to speak, it was time to get ready to leave.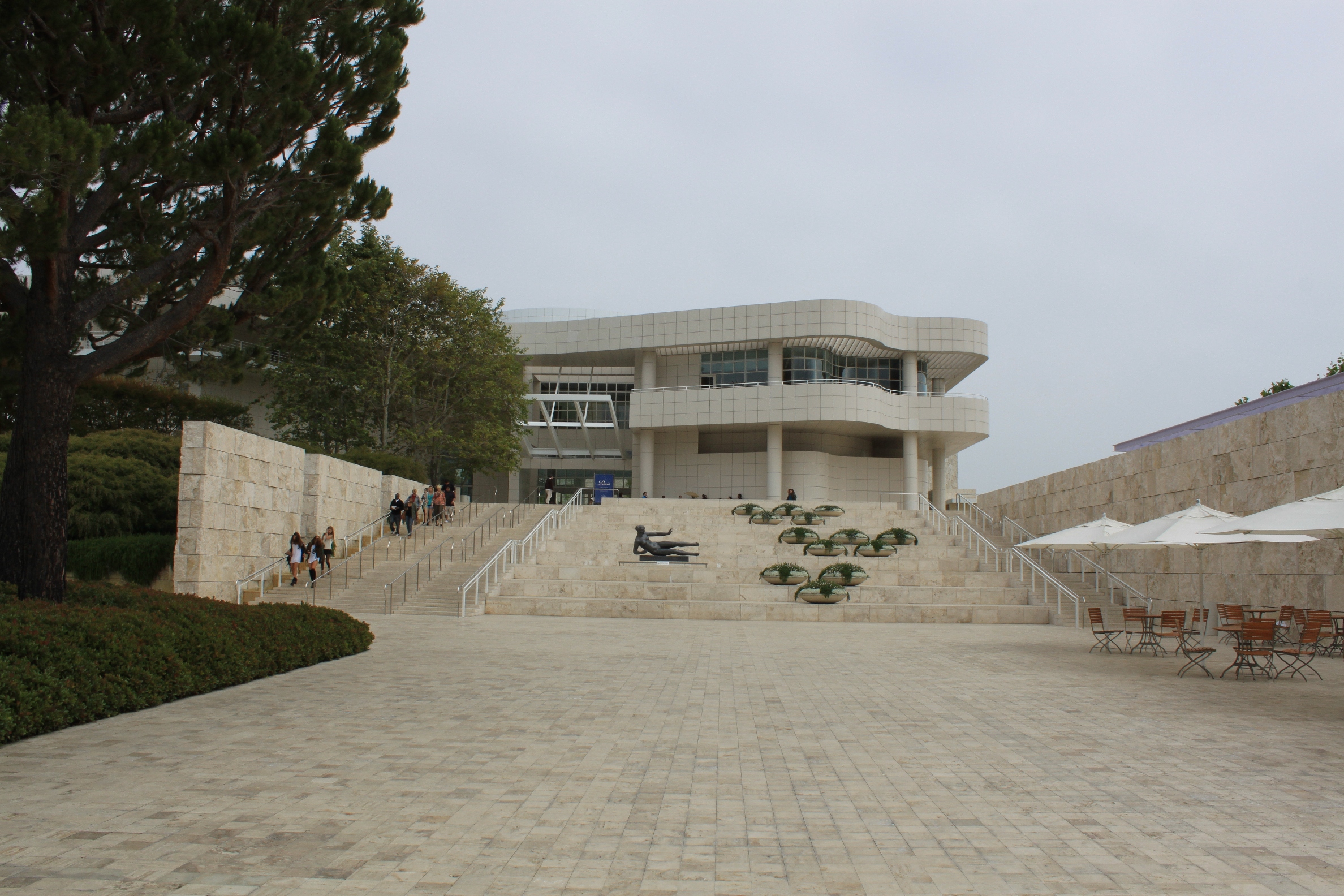 If you have young children, there's a family room with with hands-on activities and exhibits. There is also a cafe, restaurant, and store.

You can find out more information about the Getty Art Center here: http://www.getty.edu/visit/