Originating in the Sierra Nevada mountains and running through Sacramento into the Delta, the American River is one of my favorite California rivers. (Of course, if I am to be honest, since I live in Southern California, any river whose flow primarily is not of treated sewage effluent running in a graffiti-laced channel of concrete is hereby deemed a favorite river of mine.)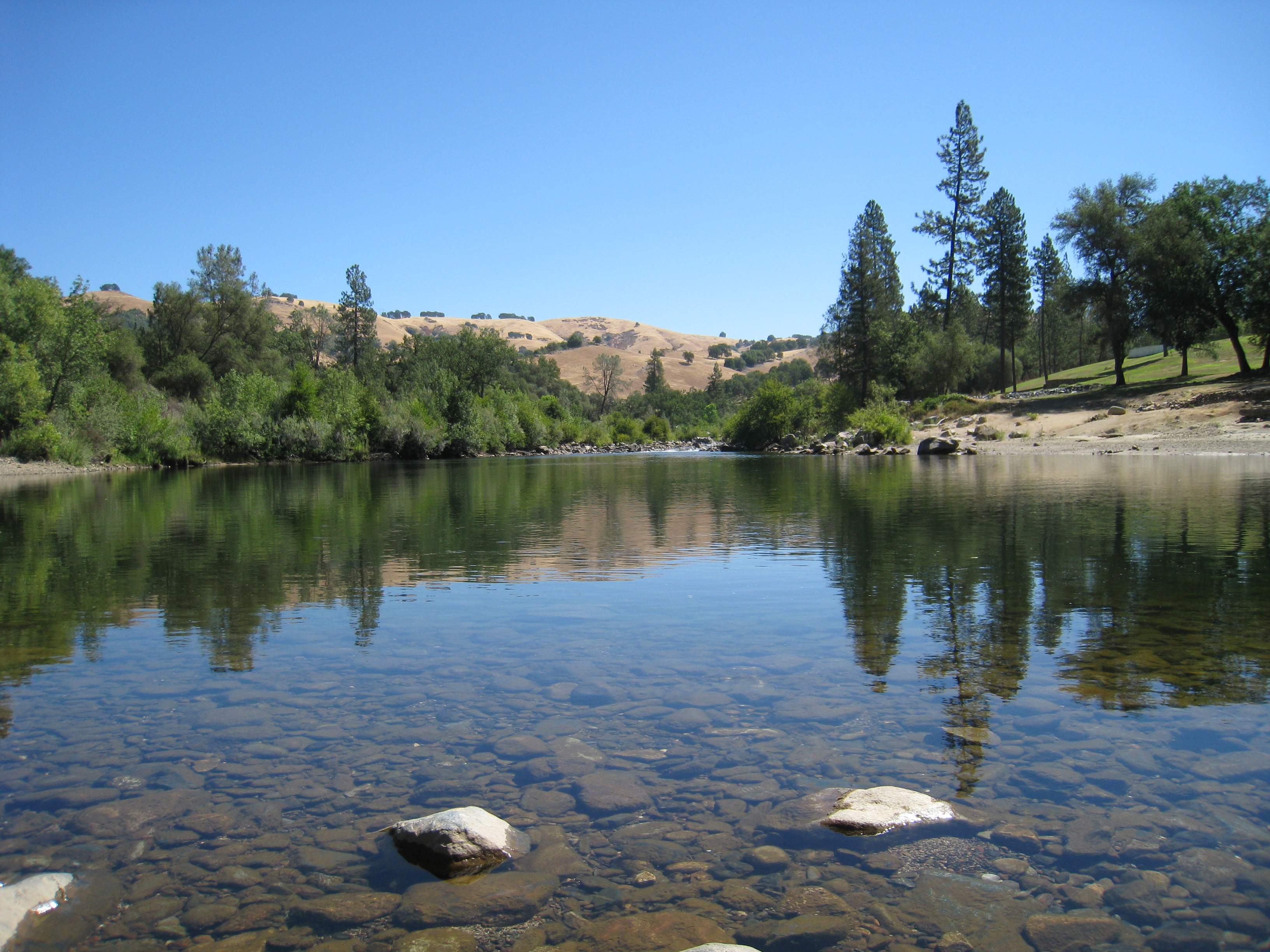 Last year, we traveled down Highway 49 through the Gold Country, expanding and repeating a trip we had taken two years before. One of our favorite stops along the way is at the south fork of the American River.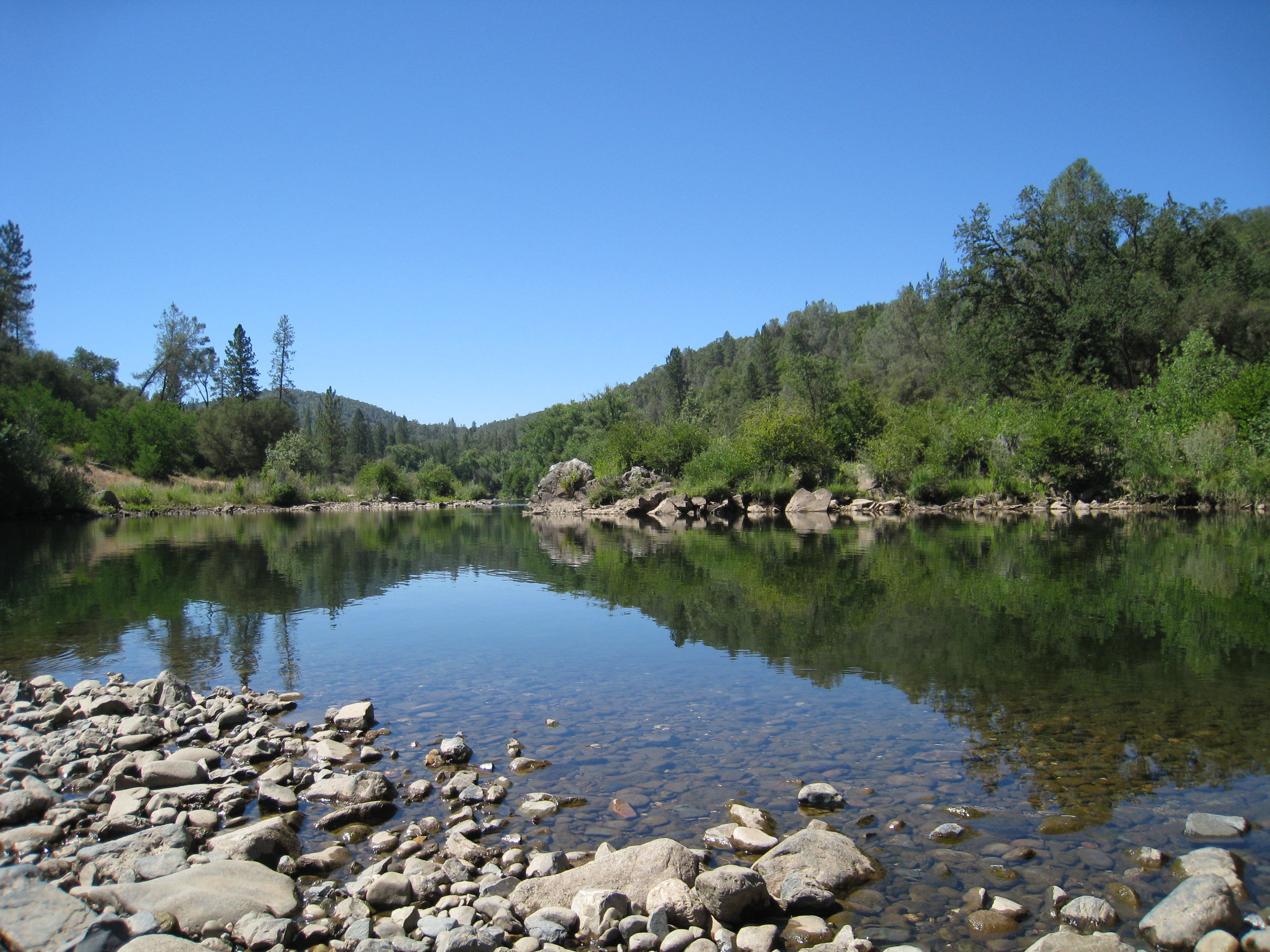 North of Coloma, there is a spot at Greenwood Creek where you can access the river. That is, when you can get a parking spot. This is a favorite place for rafters and kayakers to put in at, so on the weekends it is quite full. Here's Greenwood Creek, a tributary to the river…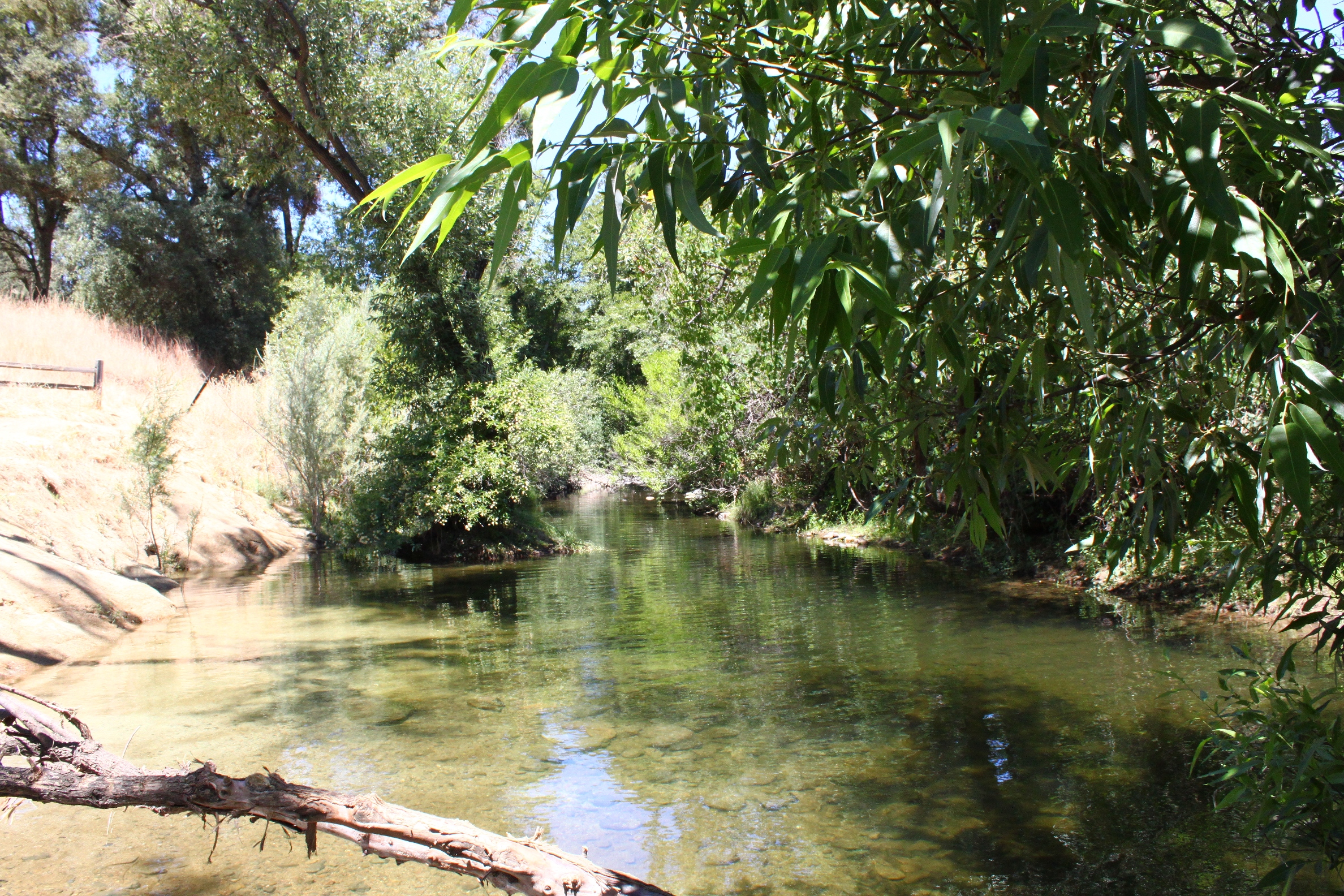 There are numerous commercial rafting businesses located just upriver, so if it is a warm weekend day, you will likely see many people enjoying the river.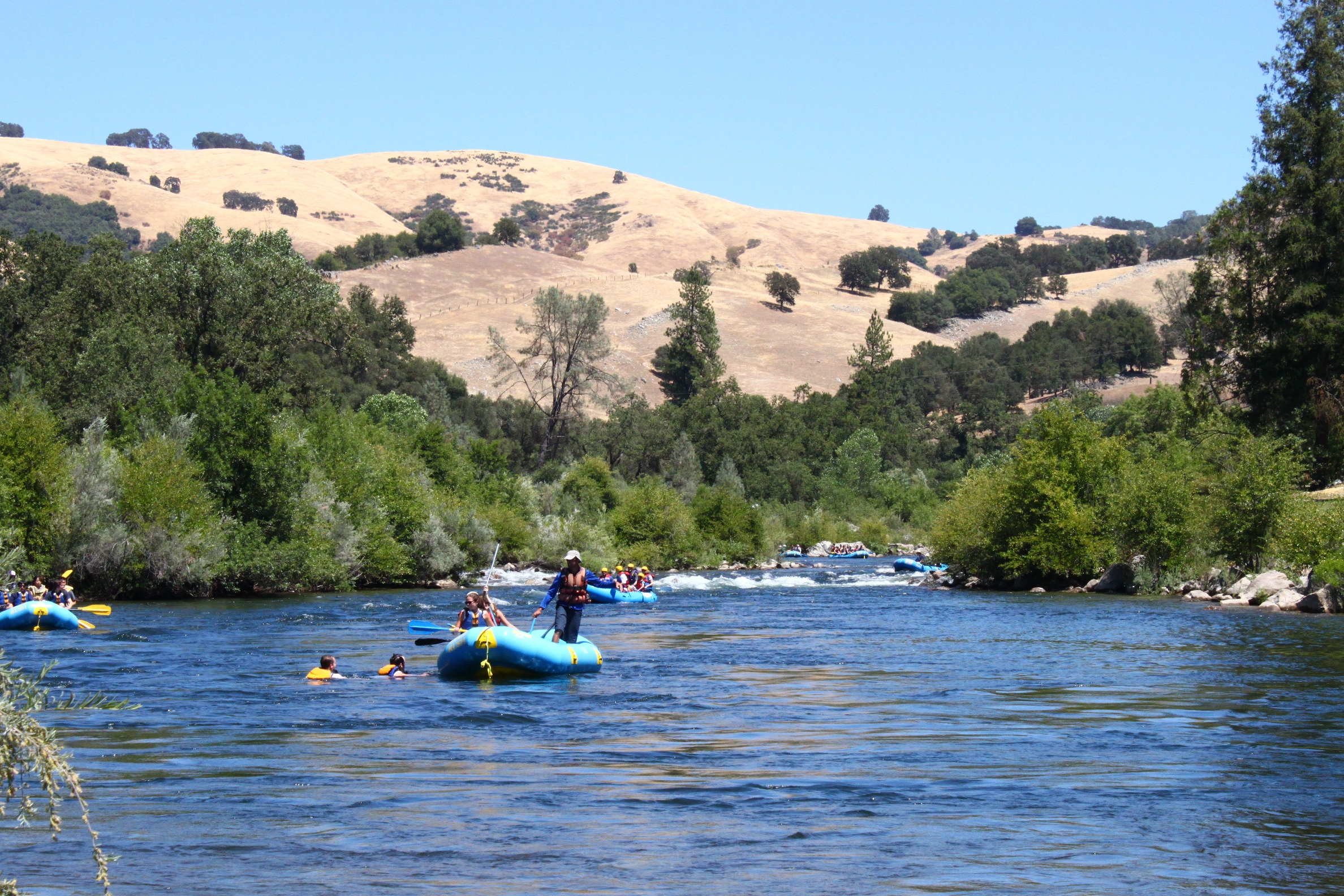 If you can't find a parking spot, no worries. I think there is a better spot anyway just a little bit farther south, on the 49 past Coloma. There you will happen upon the Dave Moore Nature Area – be on the lookout for it as it isn't well marked, which probably makes it all the better. (Click here for the webpage for the Dave Moore Nature Area.) It is an adaptive nature area, which is supposed to mean that someone in a wheelchair would be able to access the river here. But it's a long path down to the water, and not one I would want to be maneuvering a wheelchair through, but on the flip side, it's such a long trek that no kayaker or rafter can be bothered to put in here. Or, in other words, this place was blissfully deserted, even on a busy Saturday in July. We found this lovely spot with our own private beach…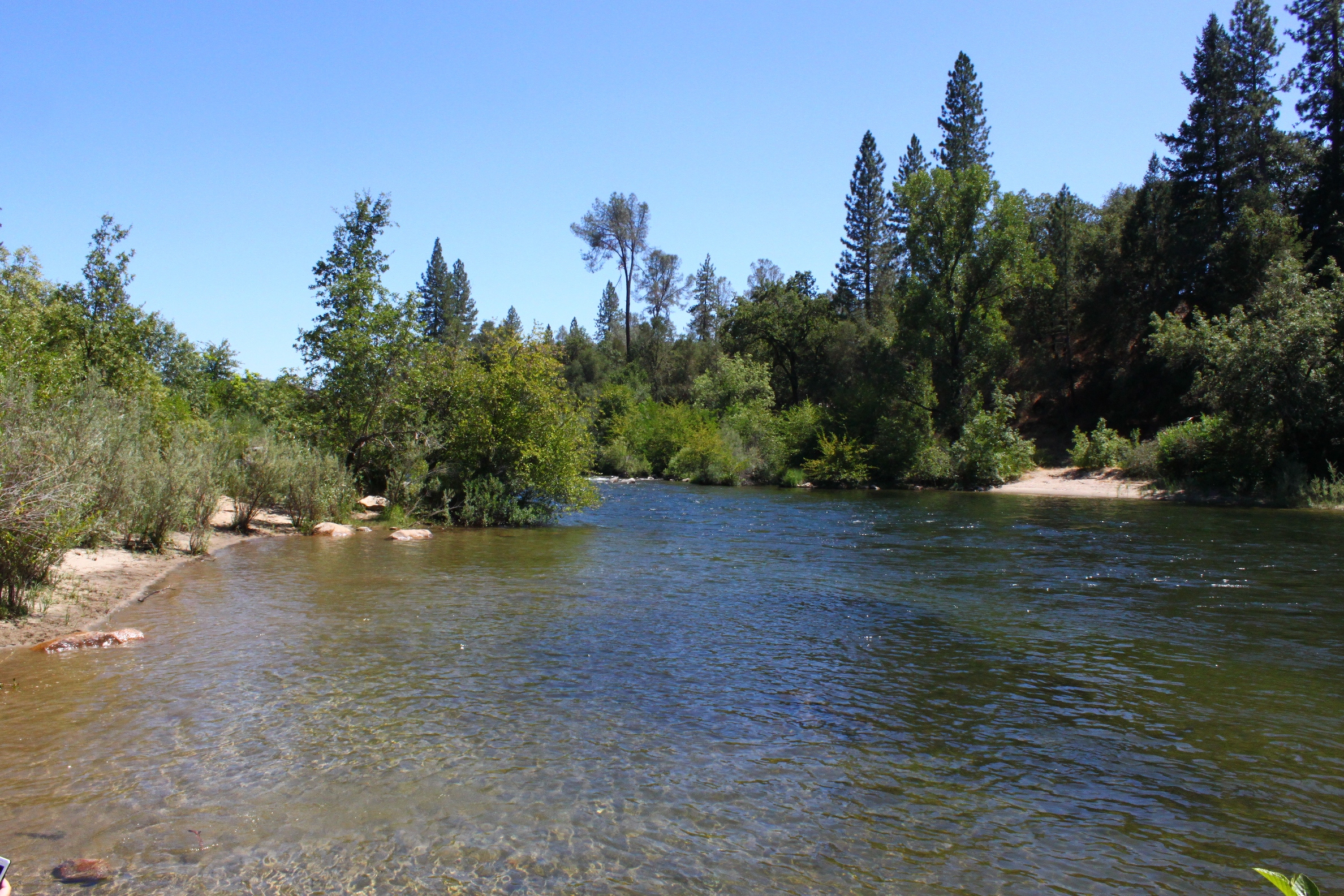 There was a lot of water flowing last year; I expect there will be even more this year.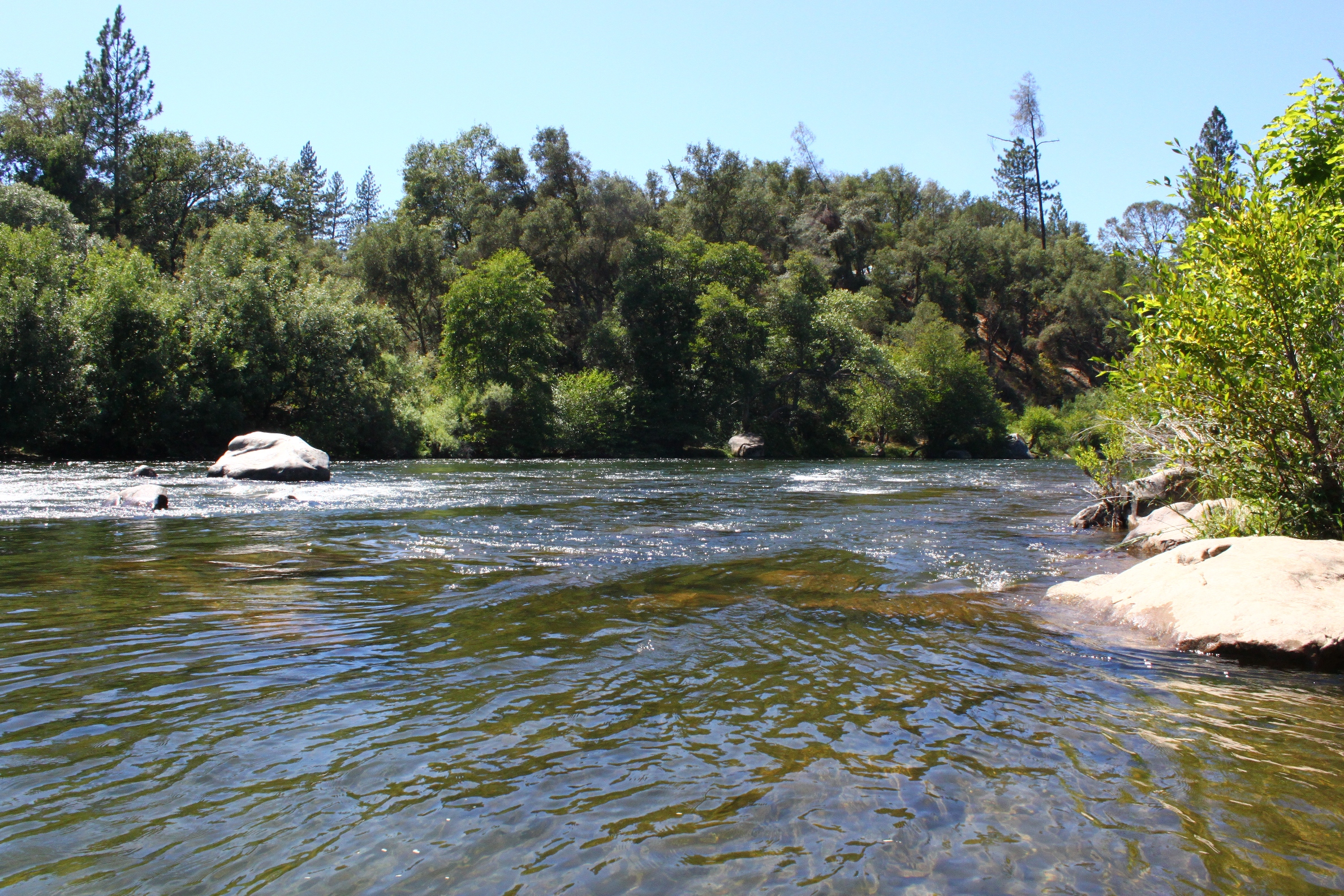 It's a nice spot here, with the  solitude occasionally punctuated by rowdy groups of rafters flowing by.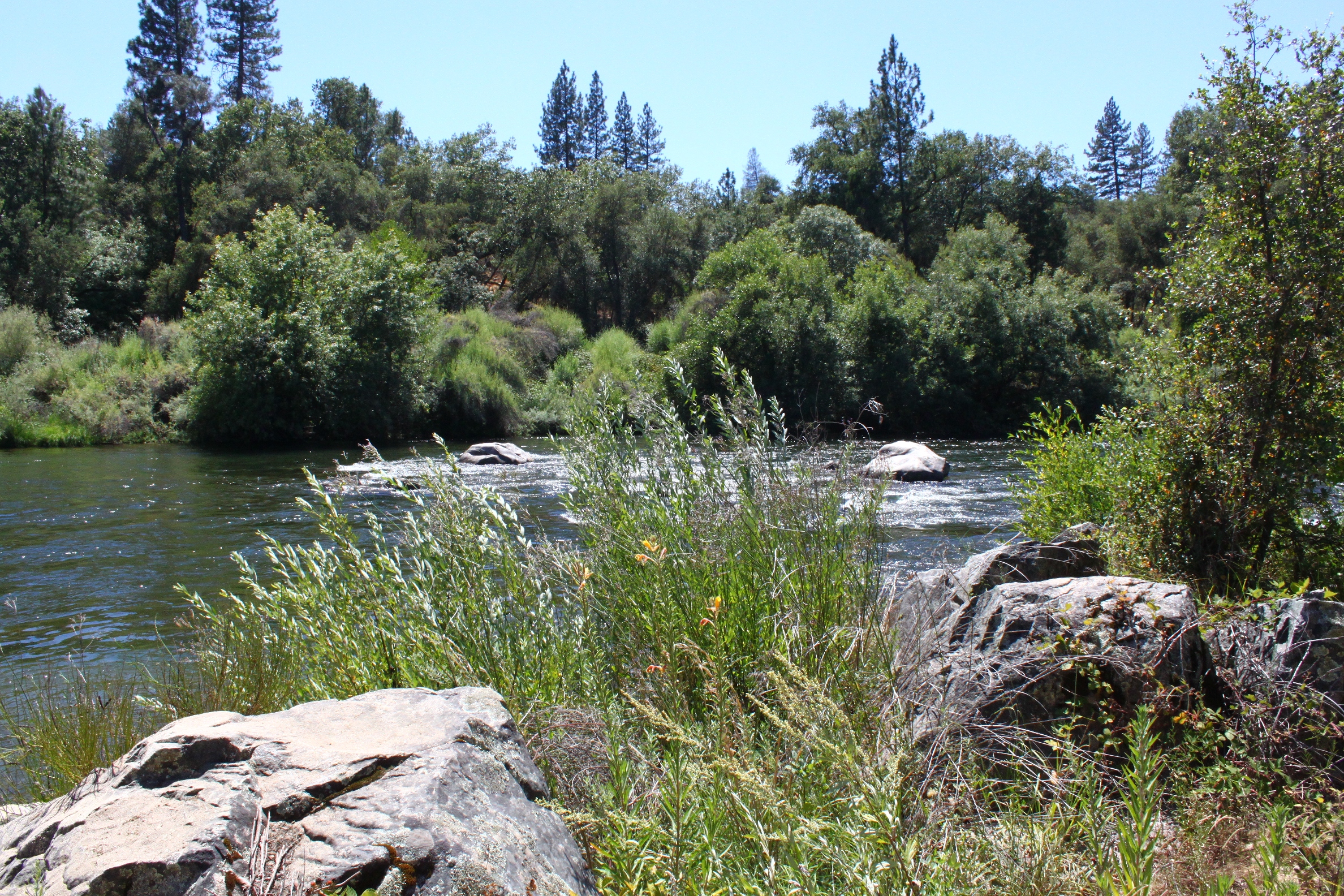 A bit further south along the 49 is the Marshall Gold Discovery site, where you can see this replica of Sutter's Mill, among other things. (Click here for more on the Marshall Gold Discovery State Historical Park.)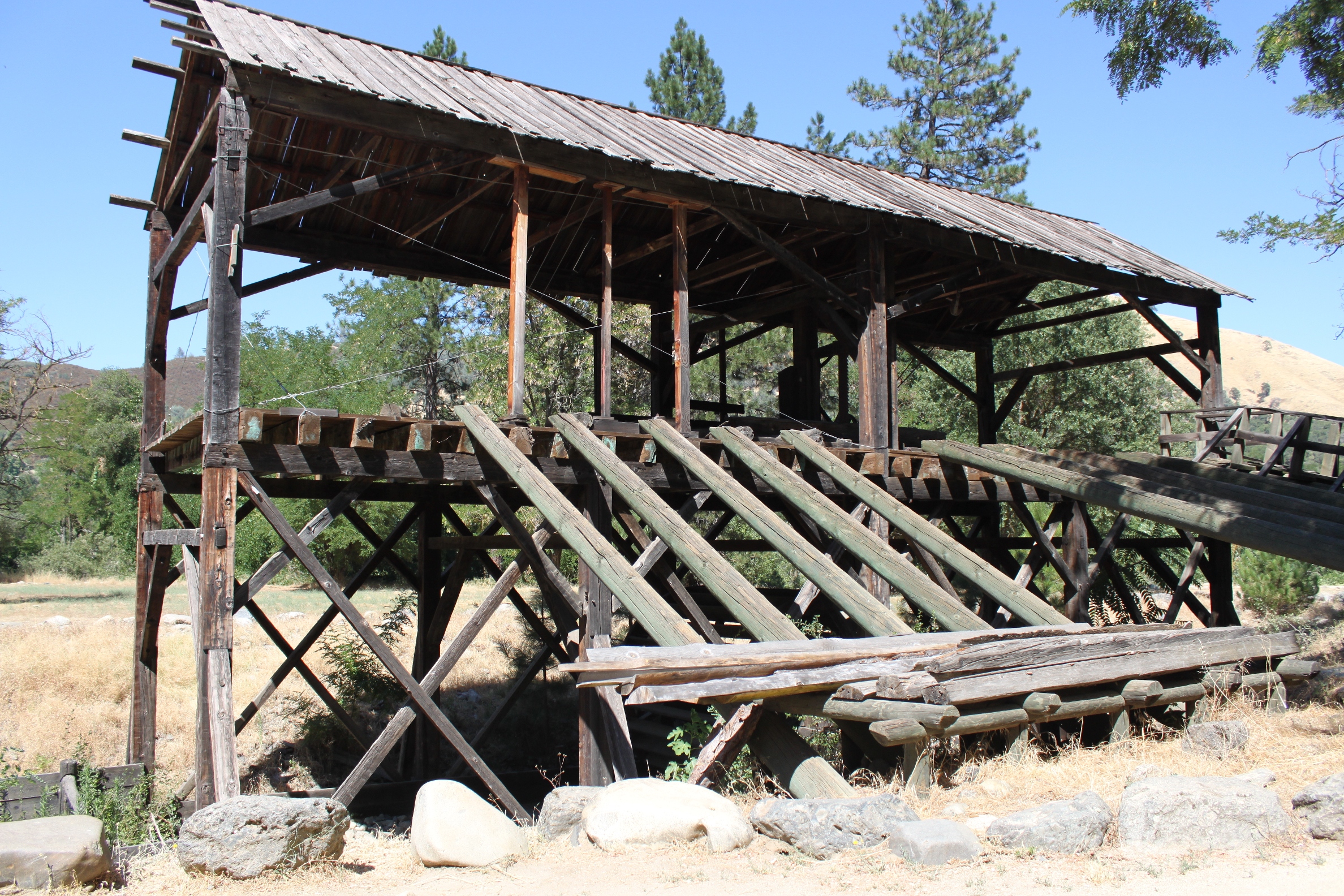 These places are all day-use only; if you would like to camp by the river, the Coloma Resort looks interesting (Check out their webpage here). (Disclaimer: I haven't actually stayed here myself, but it sure looks nice!)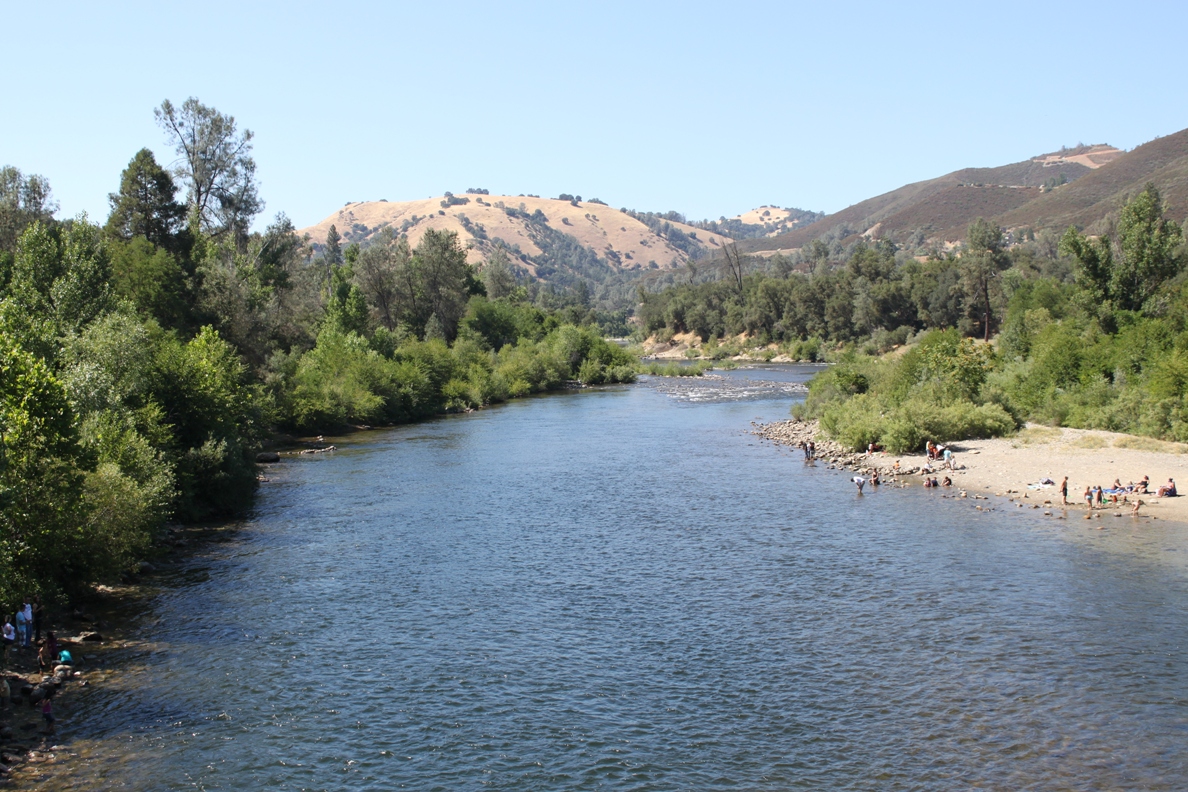 So when traveling through Gold Country, be sure to include a stop by the American River! Here's the map:

View American River in a larger map