I love Lake Tahoe. I grew up in Reno, and Lake Tahoe was an integral part of my childhood experience. I skied the mountains here, went to summer camp here, hiked the mountains surrounding here and spent many countless days sitting on the shoreline here. As an adult, I have returned with my family several times for some really enjoyable vacations.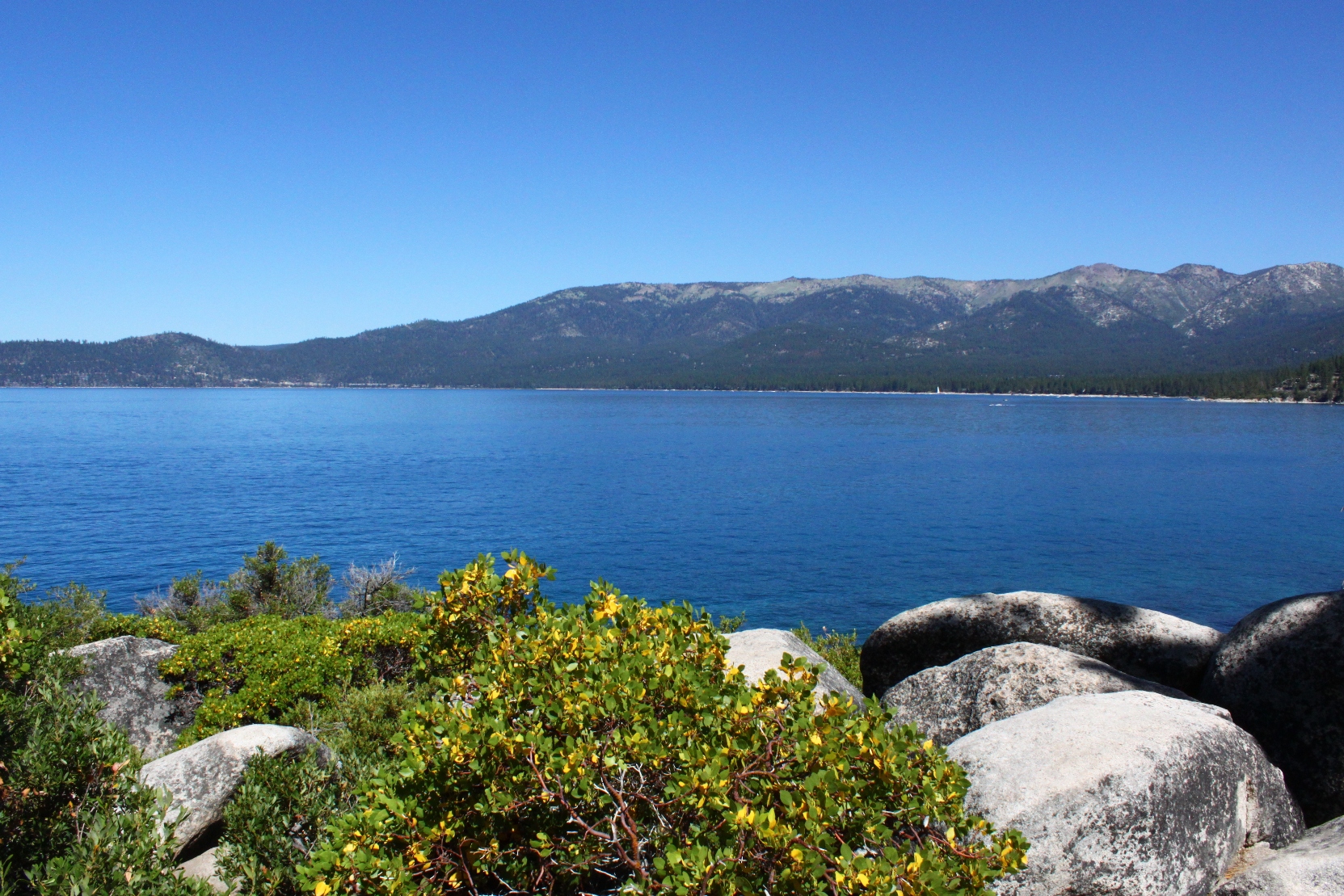 I could easily fill the blog with photos from Lake Tahoe, but I'll spare you. Here are my favorites.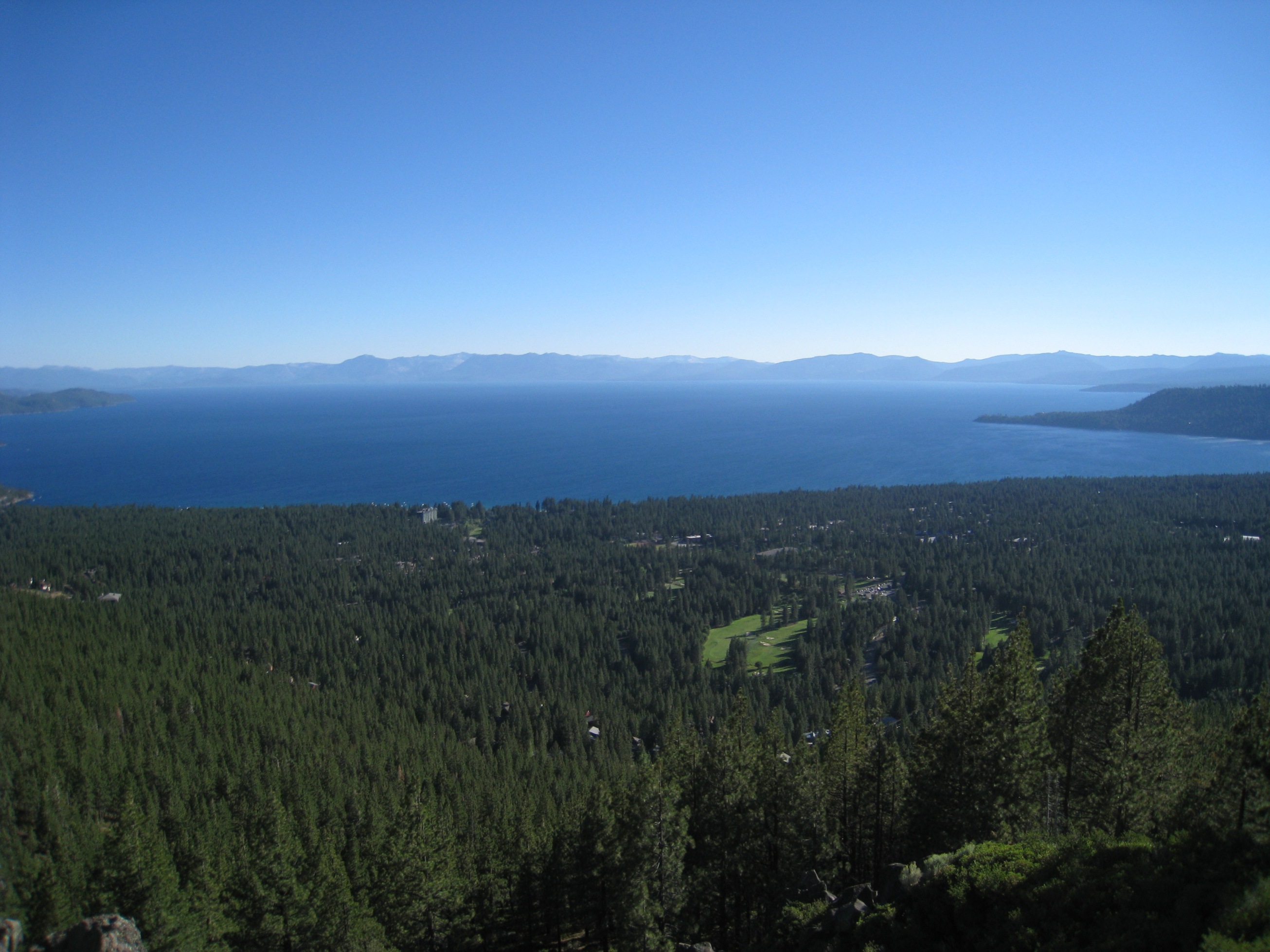 This is the view from an overlook off to the side of the Mt. Rose Highway. The Mt. Rose Highway connects Reno to Incline Village, which is below in this picture.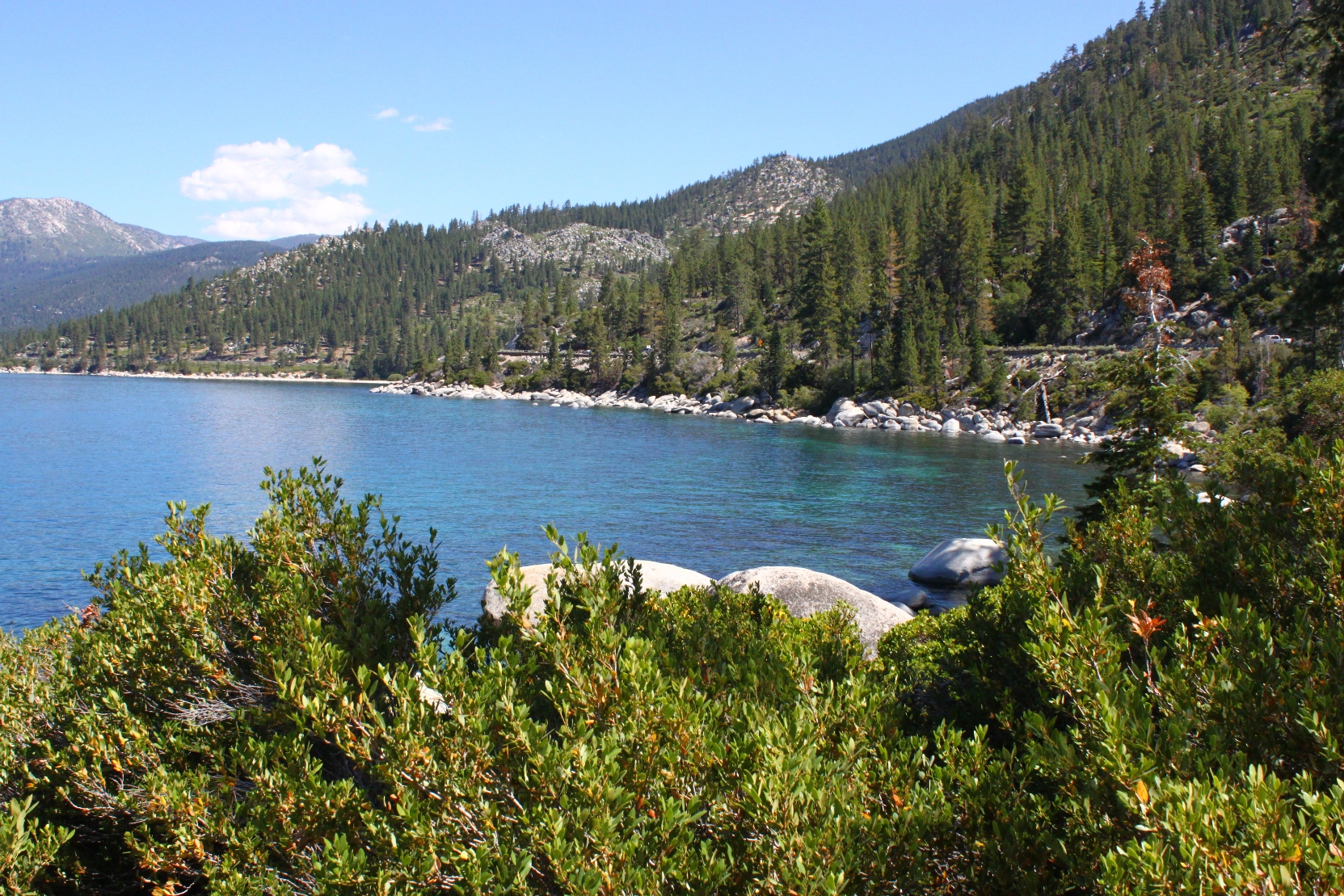 Just to the south of Incline Village is a turnout with an extensive parking lot. Here, you can climb down the hillside to the rocky shoreline below, but it isn't really a swimming area. The trails lead to benches at viewpoints and there are interpretive signs along the paths that tell of the history and native plants and animals of Lake Tahoe.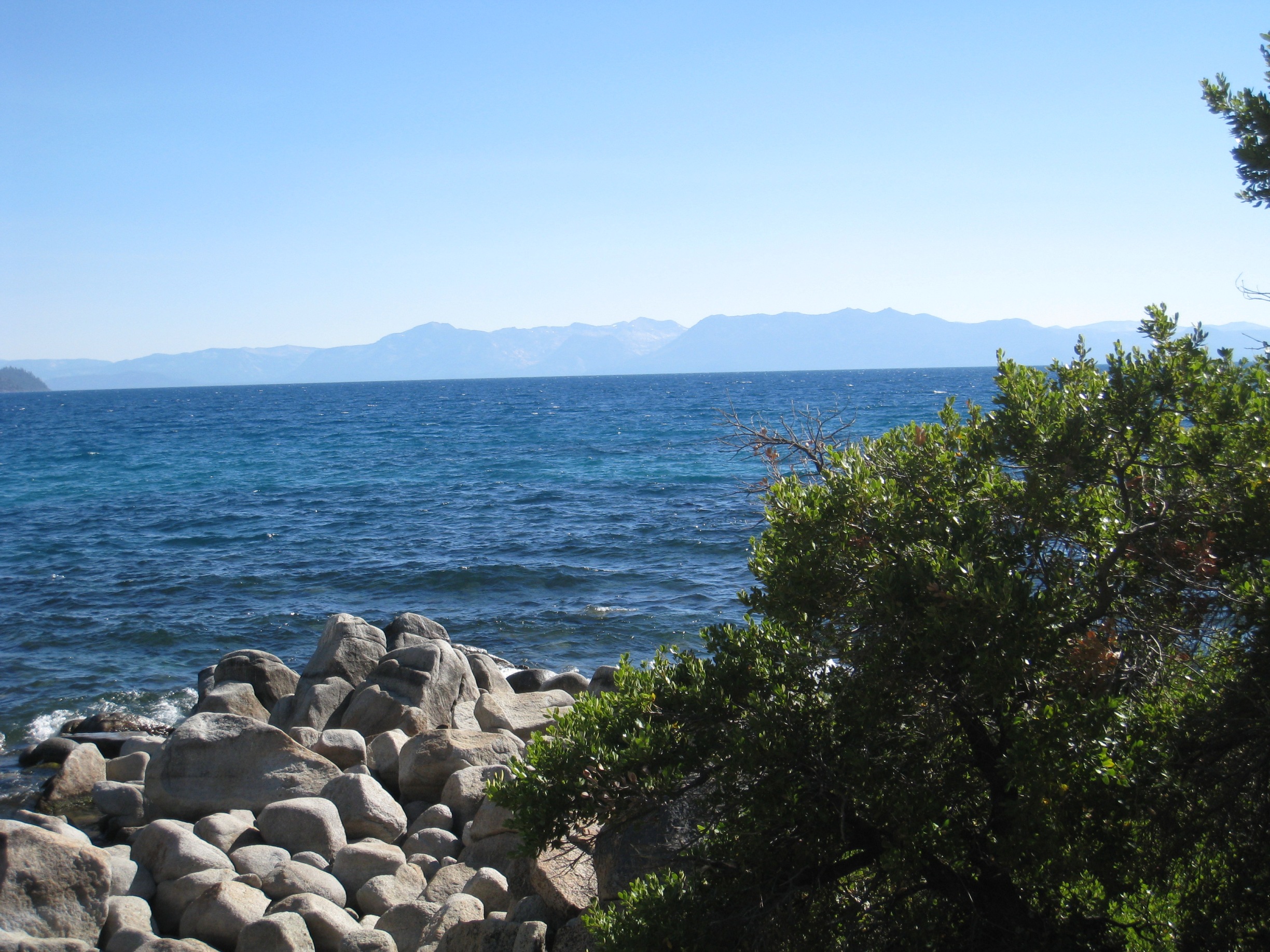 This picture was taken at Sand Harbor, which is one of the best swimming beaches at Lake Tahoe. There's also a boat ramp, snack bar, and a small trail system to explore. There is also a Shakespeare festival here every summer.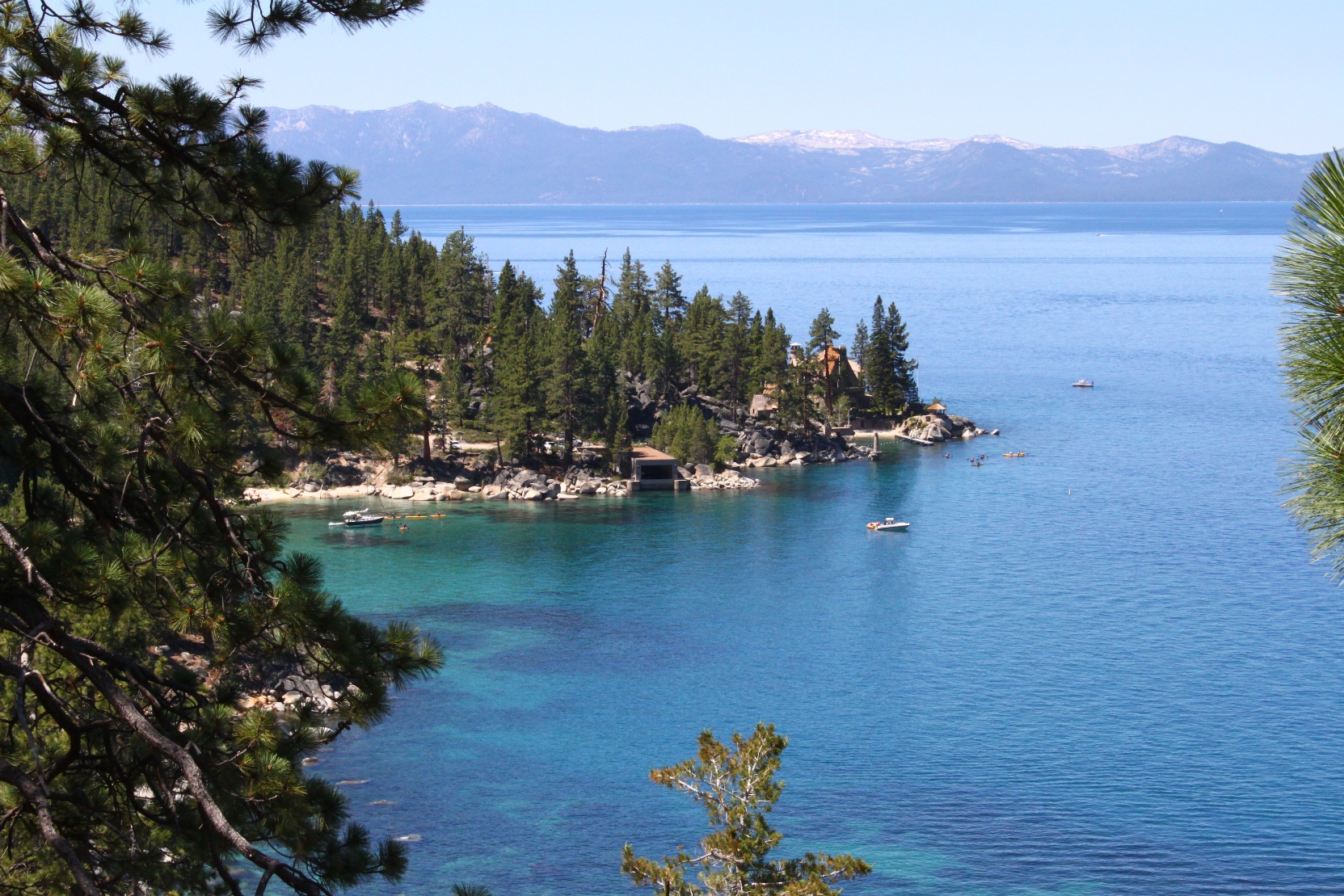 Up the road from Sand Harbor is the lakefront estate called the Thunderbird Lodge. It was privately owned when I was growing up but is now a historic site offering guided tours. You can even rent it for weddings. (I must confess I didn't know this until I researched it just now. Next time I'm up at Lake Tahoe, I'm definitely going on the tour!) You can learn more here: http://www.thunderbirdlodge.org/index.html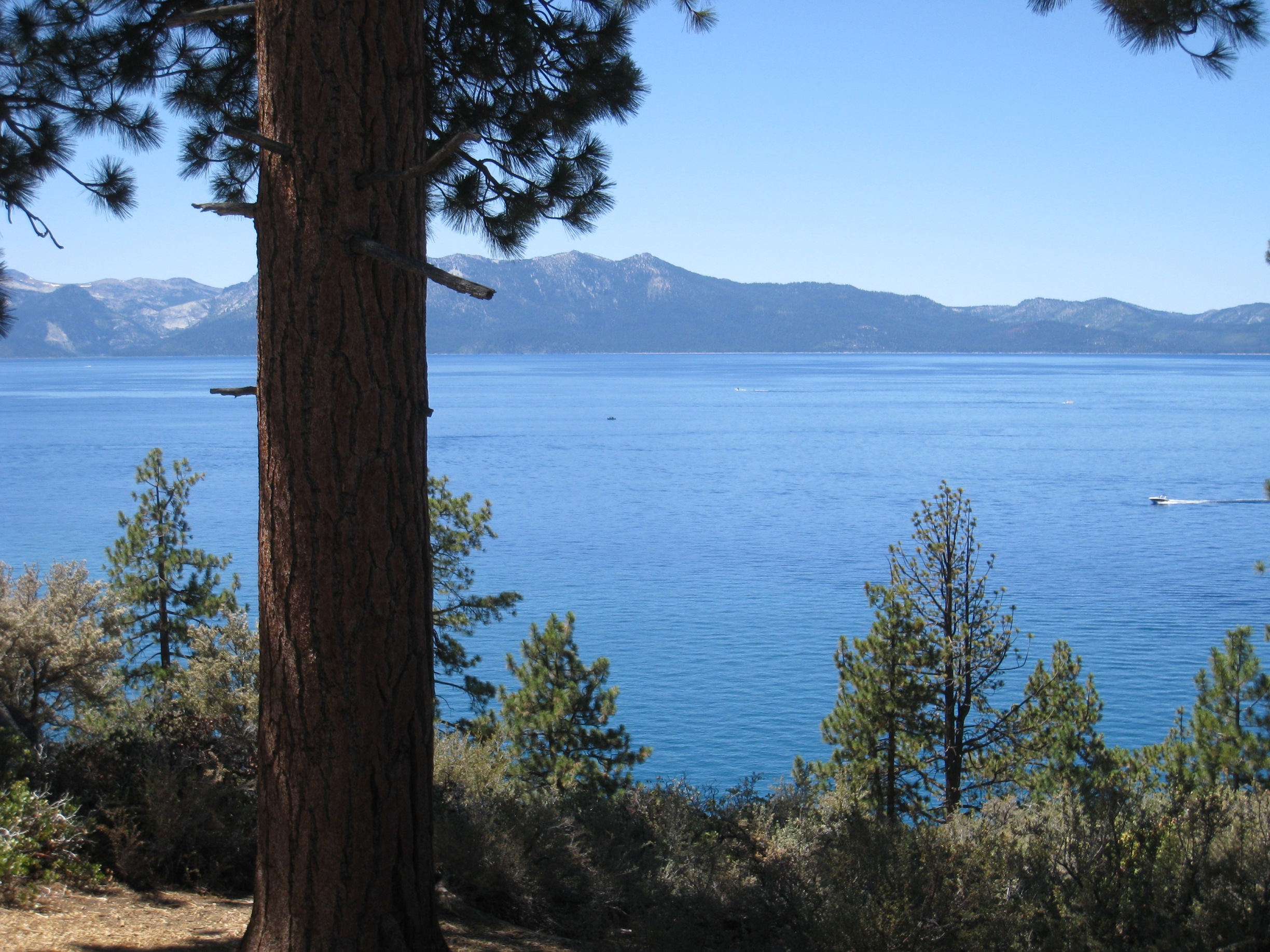 These pictures were shot from the Zephyr Cove area.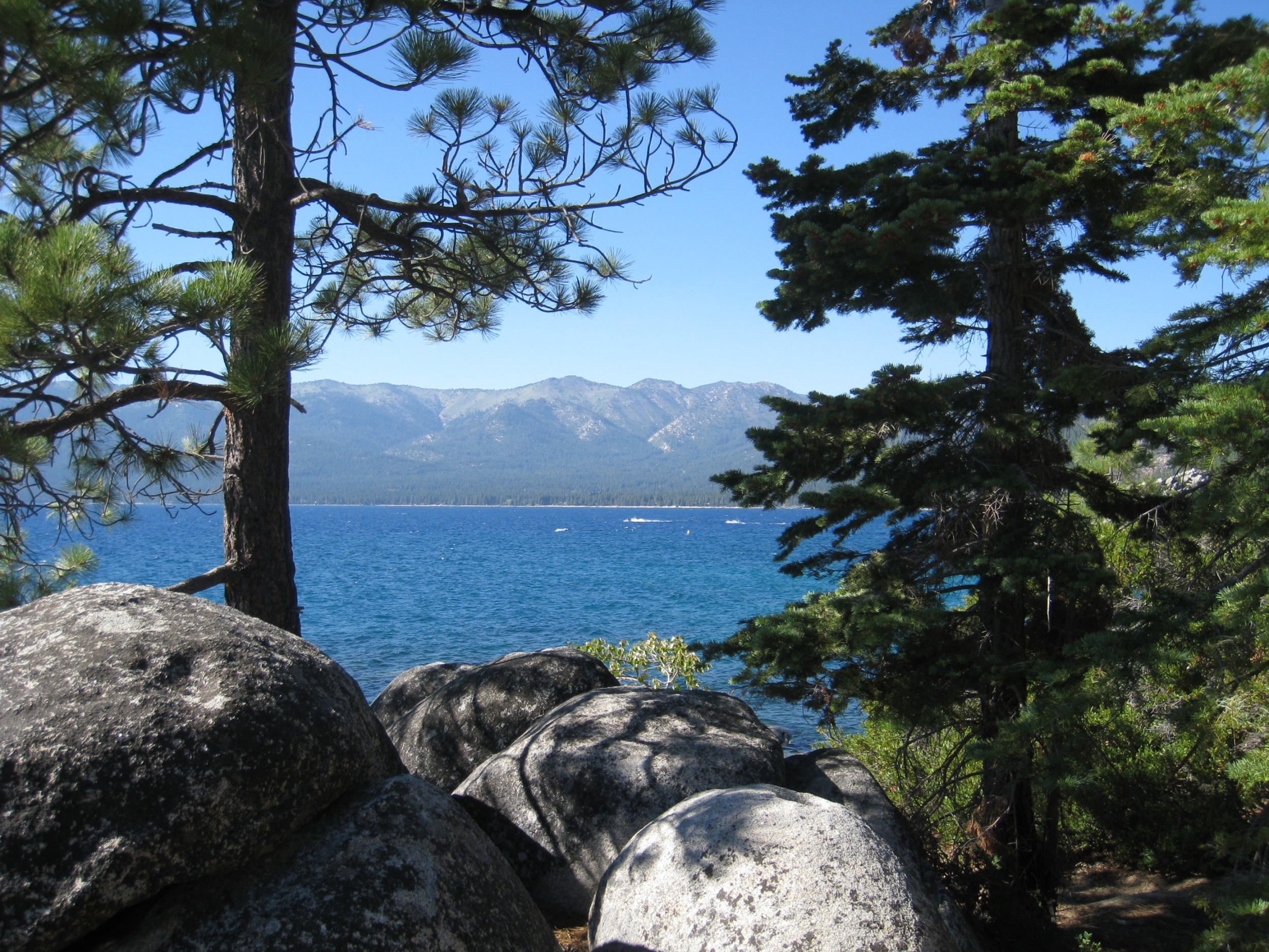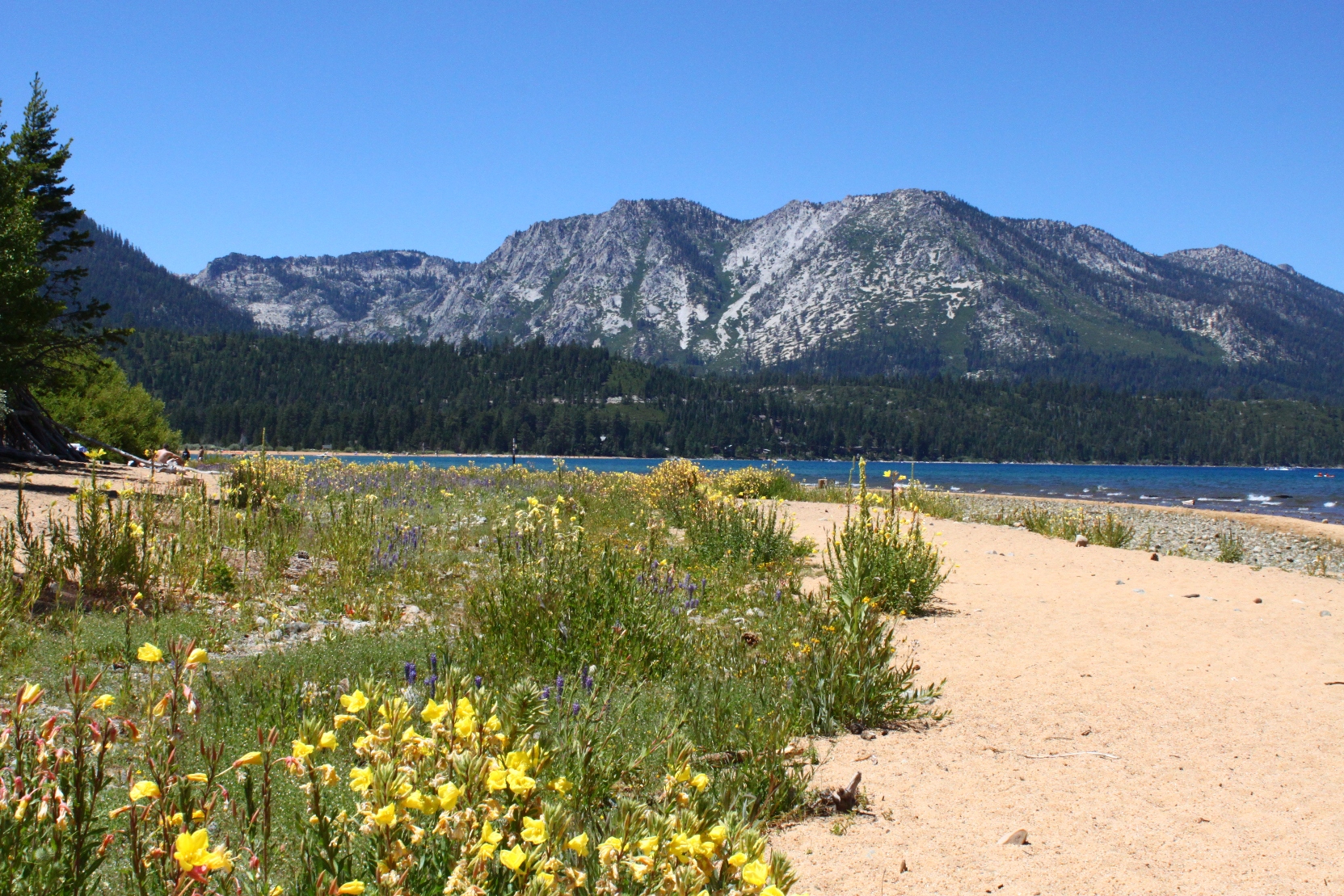 Last year's abundant spring rains and cool weather left wildflowers on the beach at South Lake Tahoe well into the summer.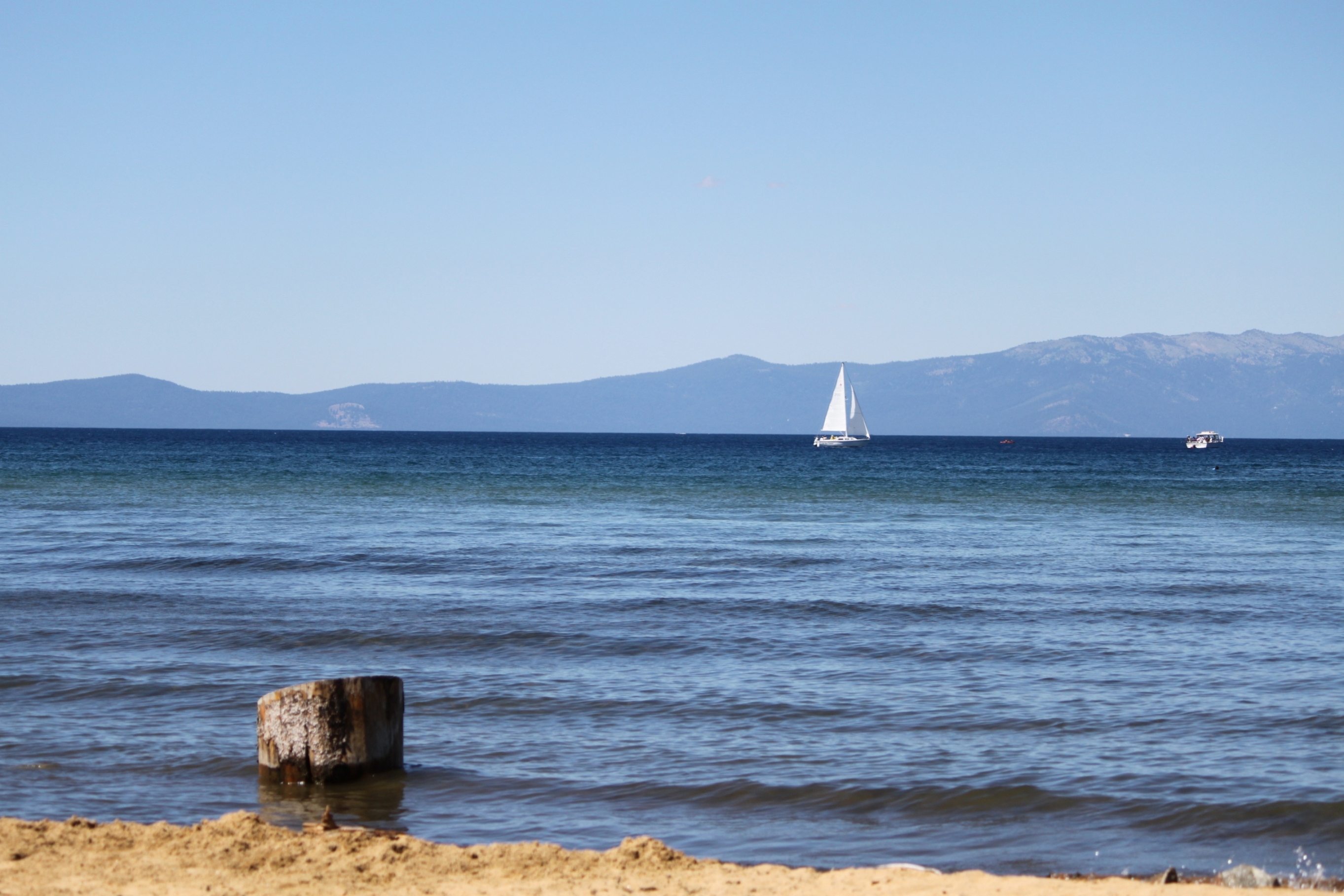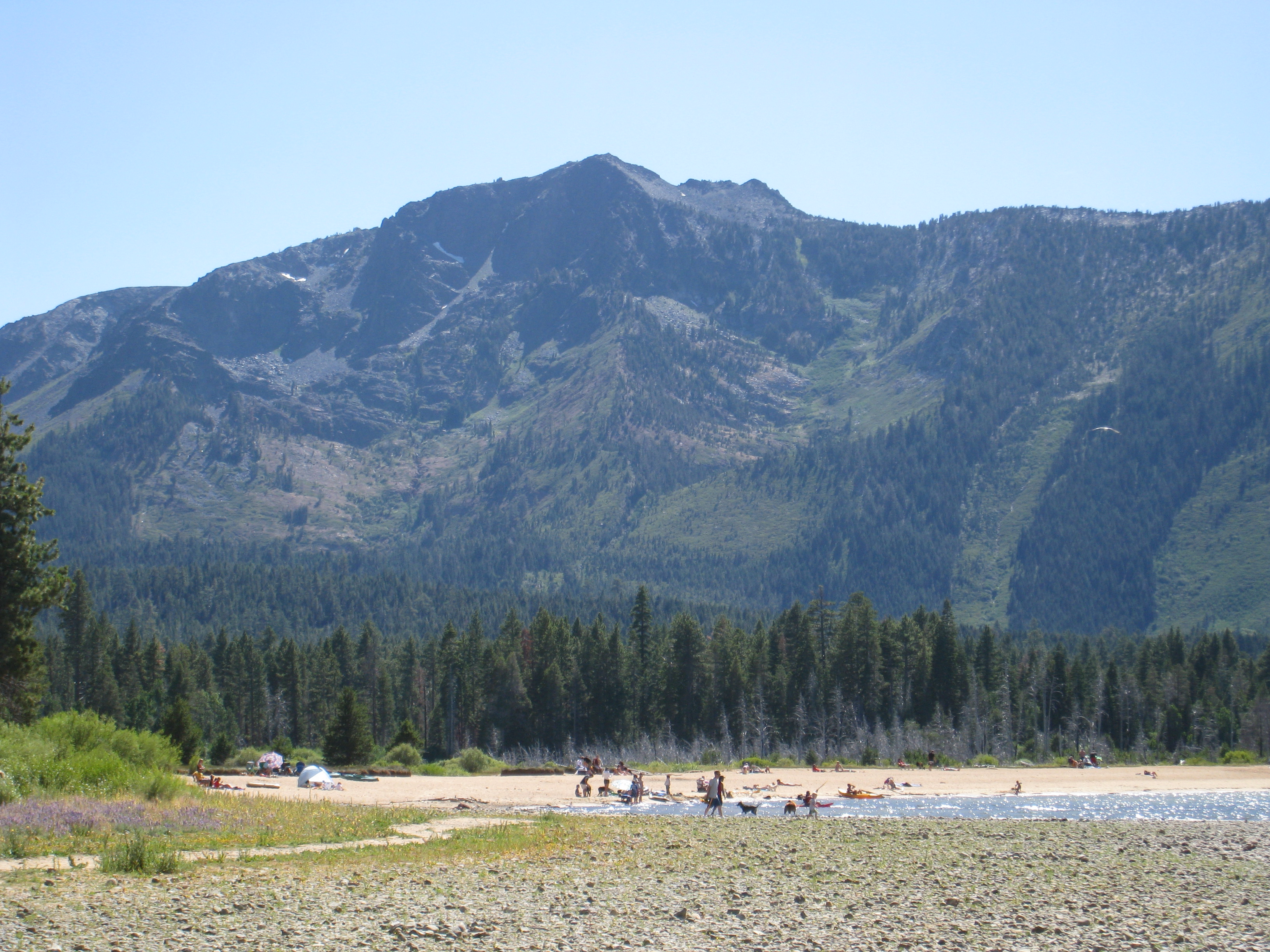 The mountains at South Lake Tahoe are phenomenal! I've actually hiked to the top of that mountain once.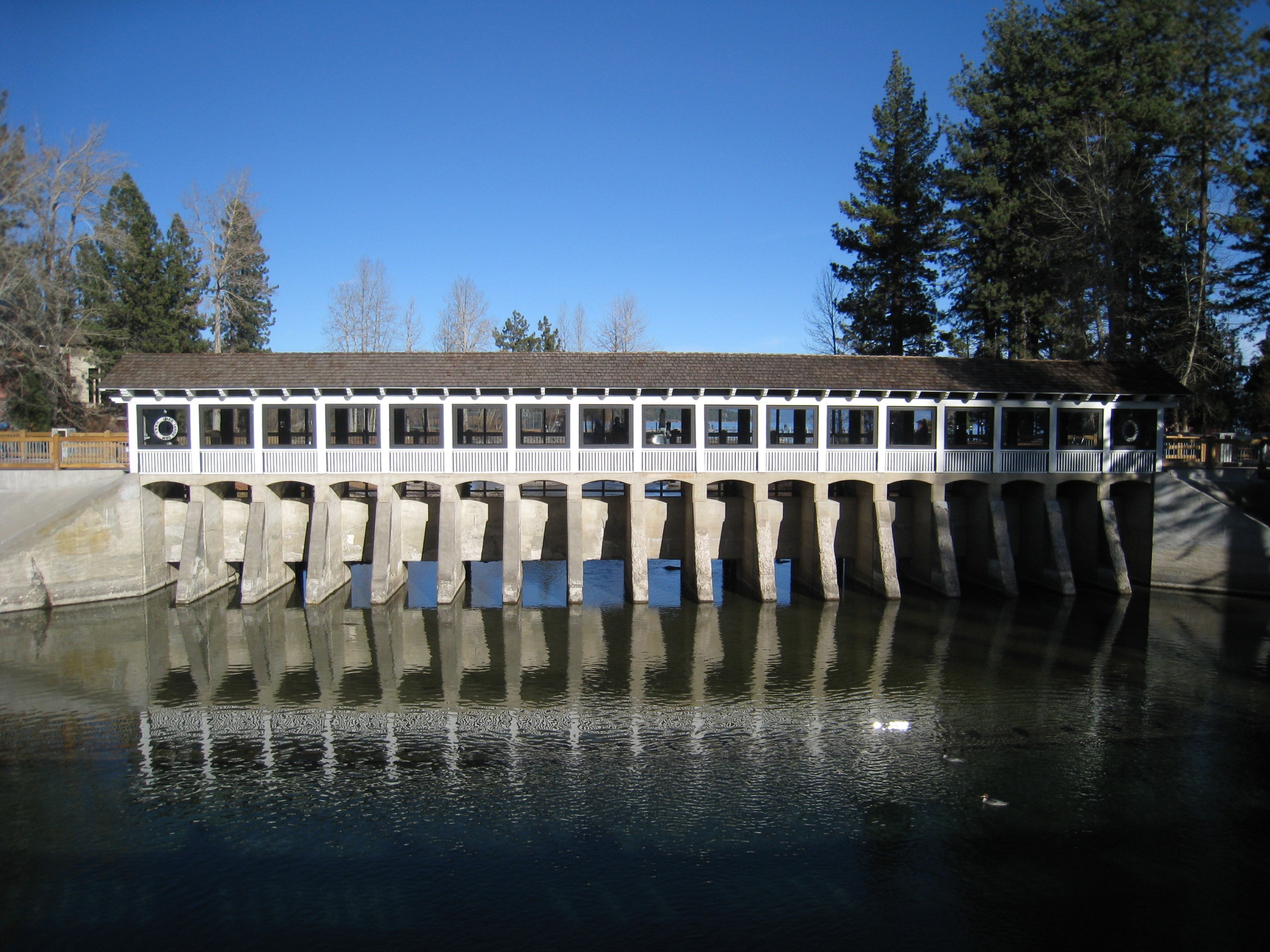 Over at the northern end of the lake in Tahoe City is the dam. While Lake Tahoe is a natural lake, there is a dam across the mouth of the Truckee River which was built as part of the Bureau of Reclamation Newlands Project. The dam controls the top six feet of Lake Tahoe, creating a reservoir of 732,000-acre-feet on the top of the lake, as well as regulating the outflow into the Truckee River. You can learn more about the Newlands Project here: http://www.usbr.gov/projects/Project.jsp?proj_Name=Newlands%20Project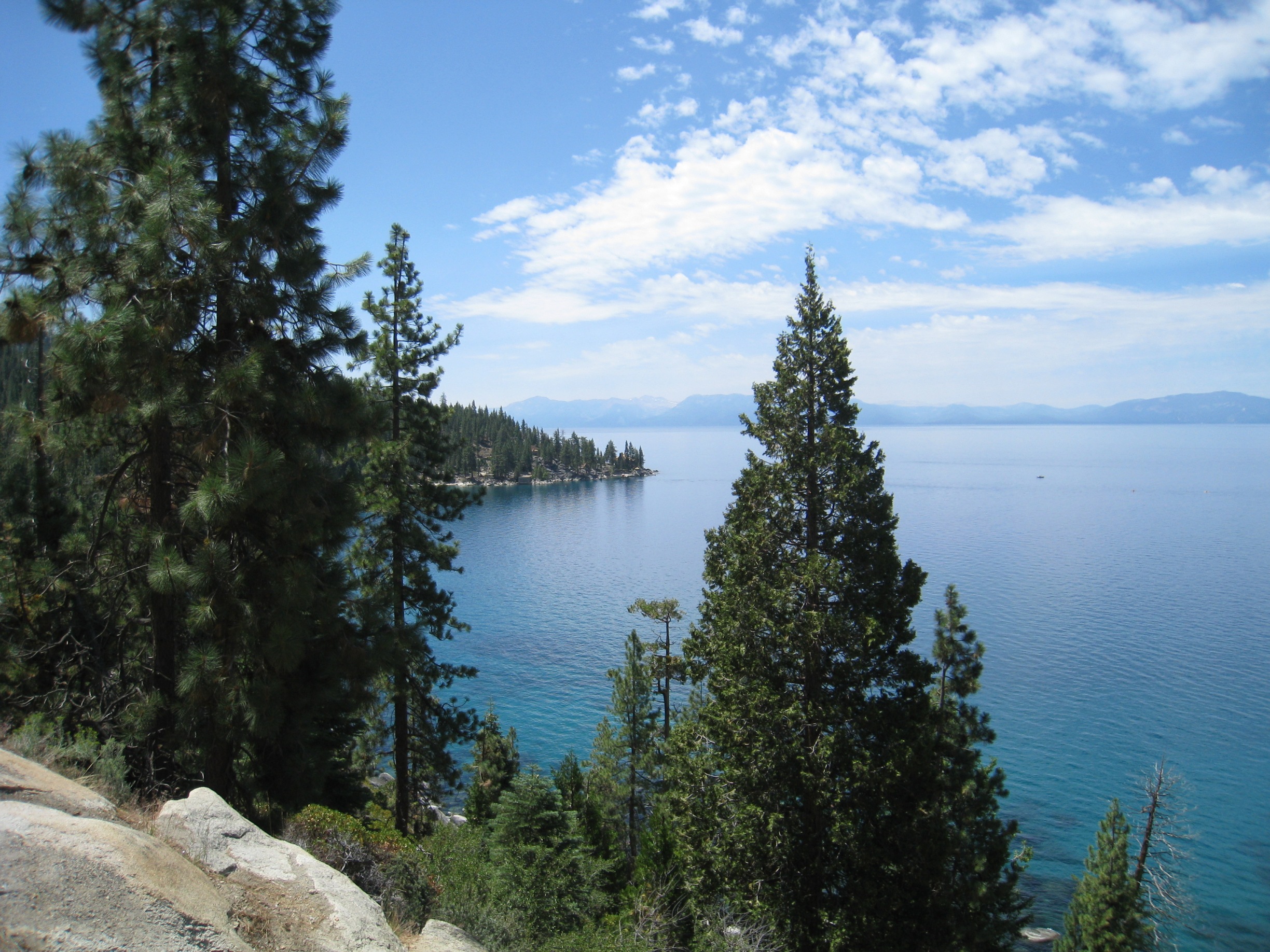 There's so much more to see and do here than I have pictures of to show you. Best thing to do is visit yourself! To learn more about Lake Tahoe, start here: http://www.visitinglaketahoe.com/