It wasn't until about the summer of 2003 that I finally went to see Bodie for the first time, which up until then, I had assumed was just a historical marker off of the 395 between Mono Lake and Walker. However, as I found out, Bodie is much more than that. Located 13 miles off the main road (if you can call the 395 a 'main road"), much of it unpaved, it is nonetheless still reachable by passenger car and well worth the trip. This is my favorite picture from that first trip: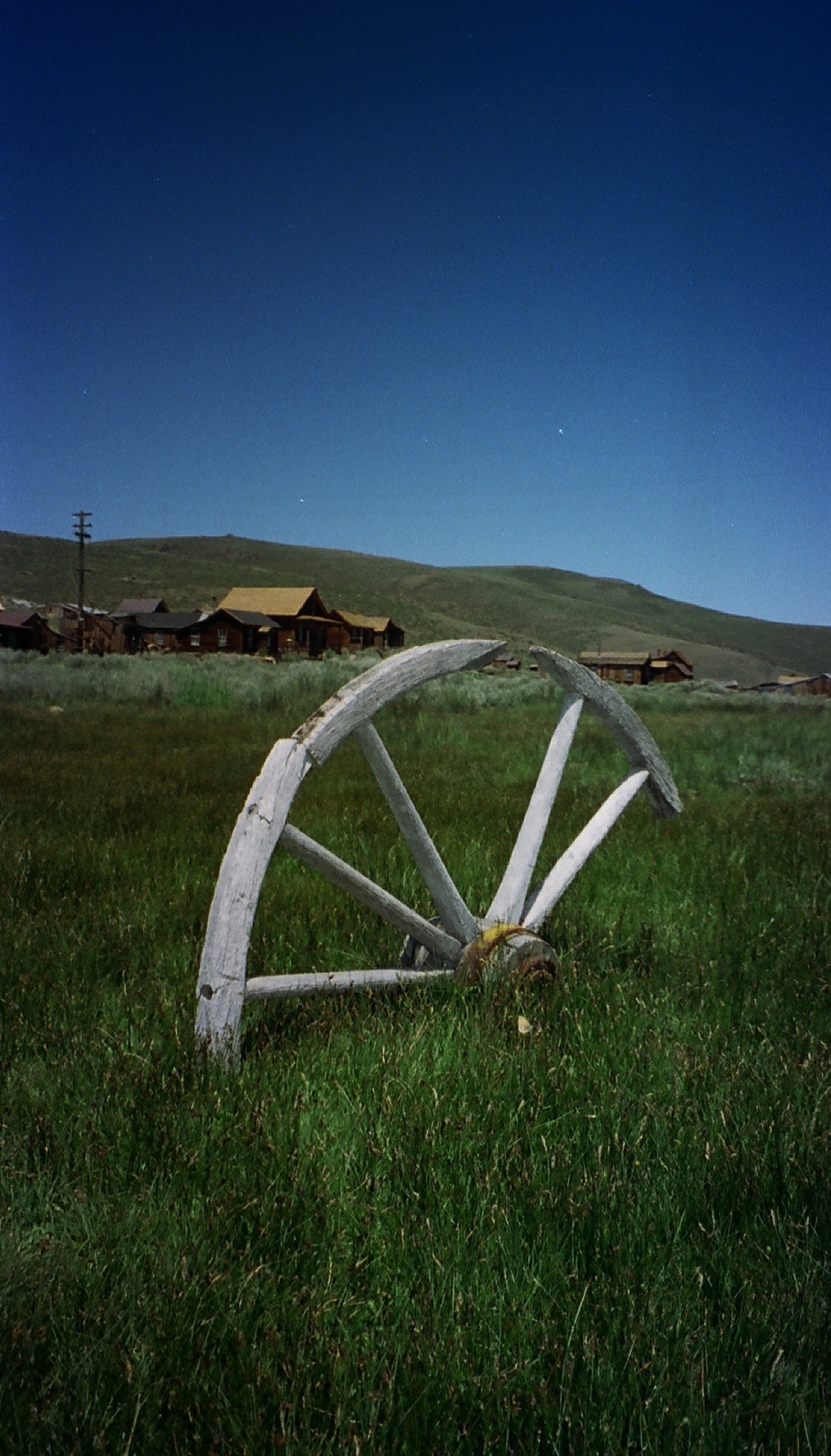 It's an old picture from film … I was somehow hoping I would be able to recapture it again on digital. Plus, the boys and I all wanted to return to Bodie, having remembered it from our stop before.  So this last summer, we ventured out there once again.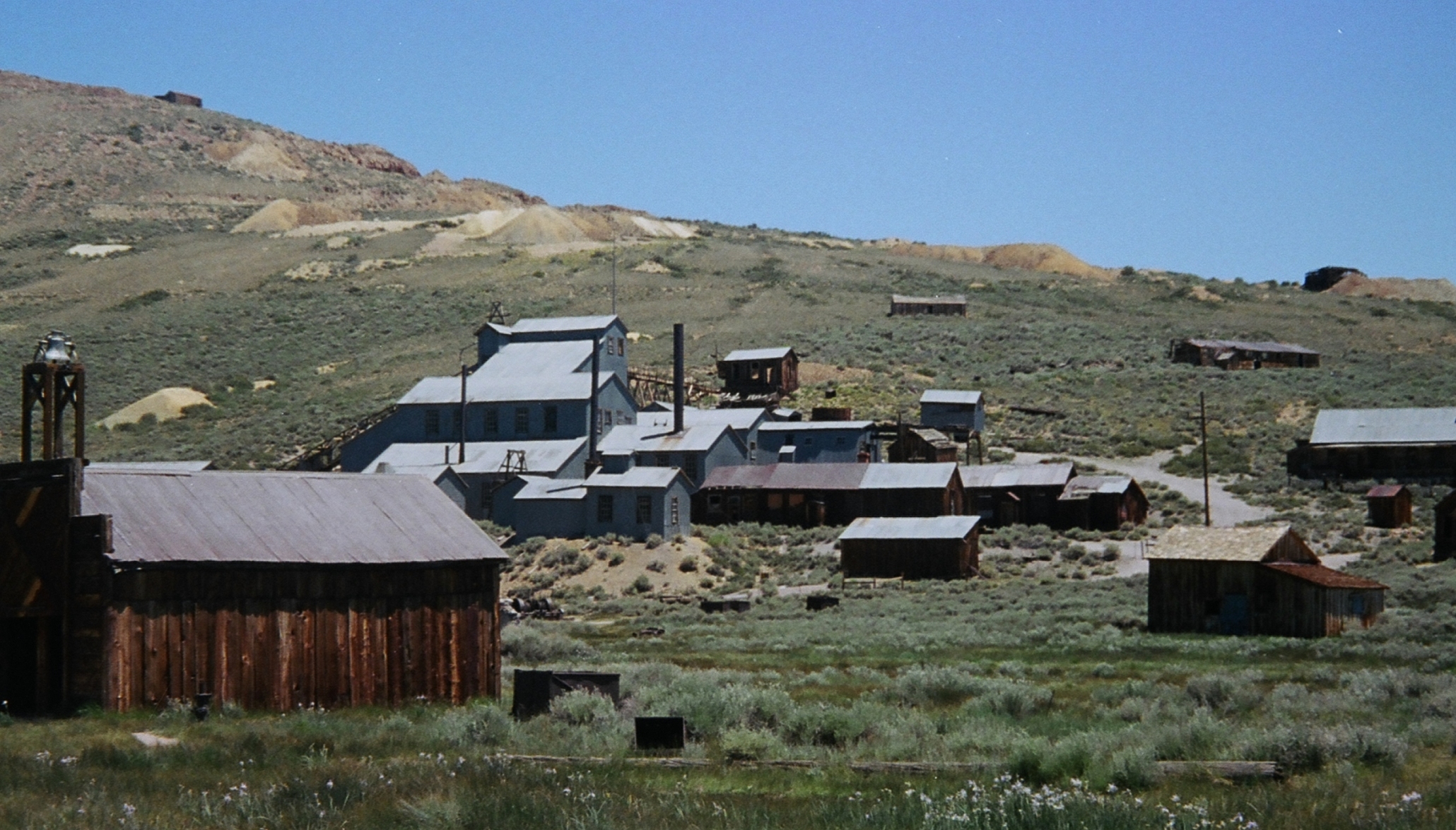 Bodie is a state park that is maintained in "arrested decay". Things are left pretty much as they were when the last residents left in the early 1940s.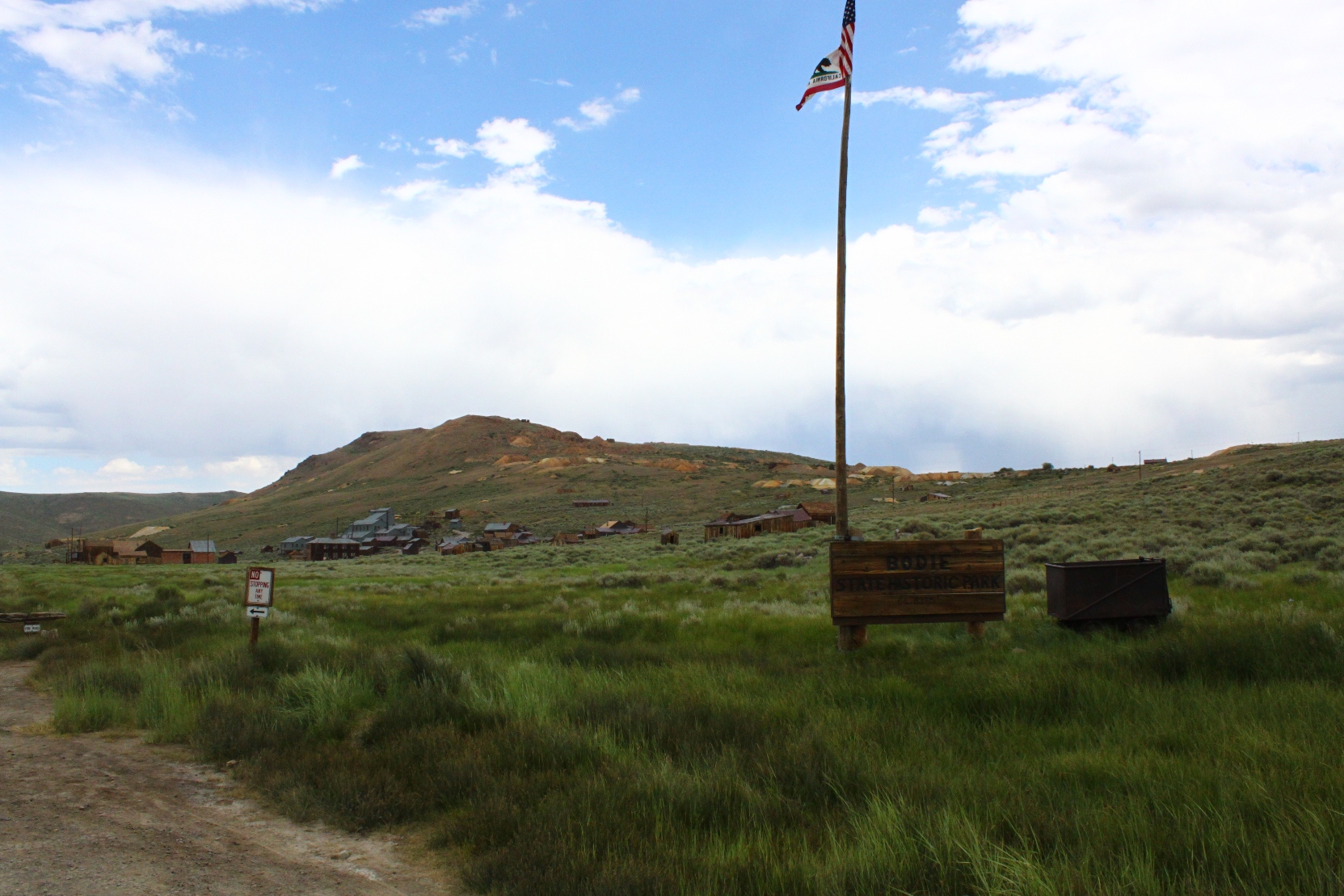 There is a small entrance fee. Make sure you bring cash because they don't take credit cards here.   Also, bring your lunch and gas up before you head out because there are no commercial services; just a small bookstore.  We're talking seriously rustic.  And be sure to bring your walking shoes – Bodie can only be seen by walking around it – no cars or motorized vehicles allowed.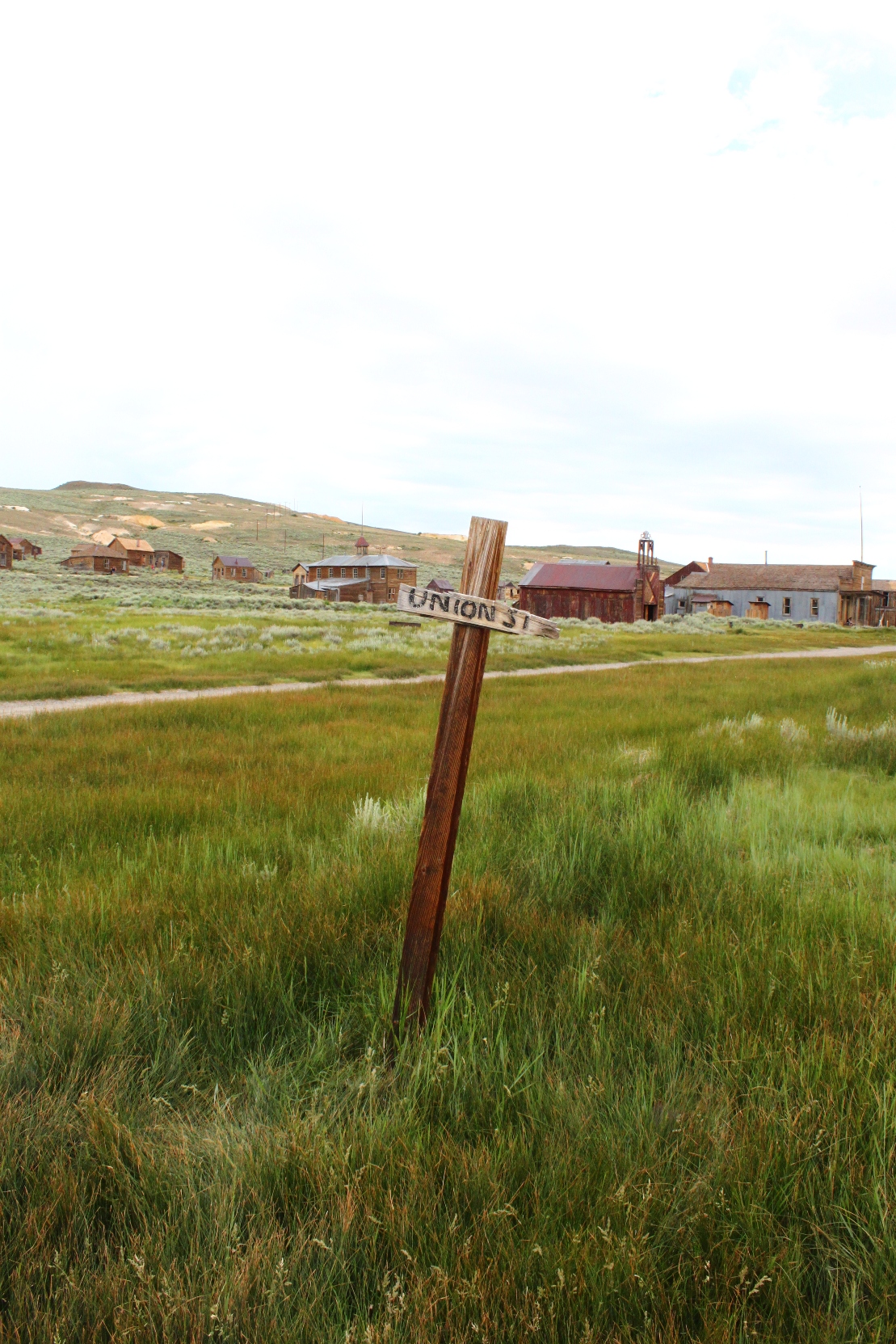 Bodie began as a small mining camp in 1859, but it wasn't until the Standard Company discovered a profitable deposit of gold ore that the town became a wild-west boomtown, with a population numbering as high as 10,000 at one time.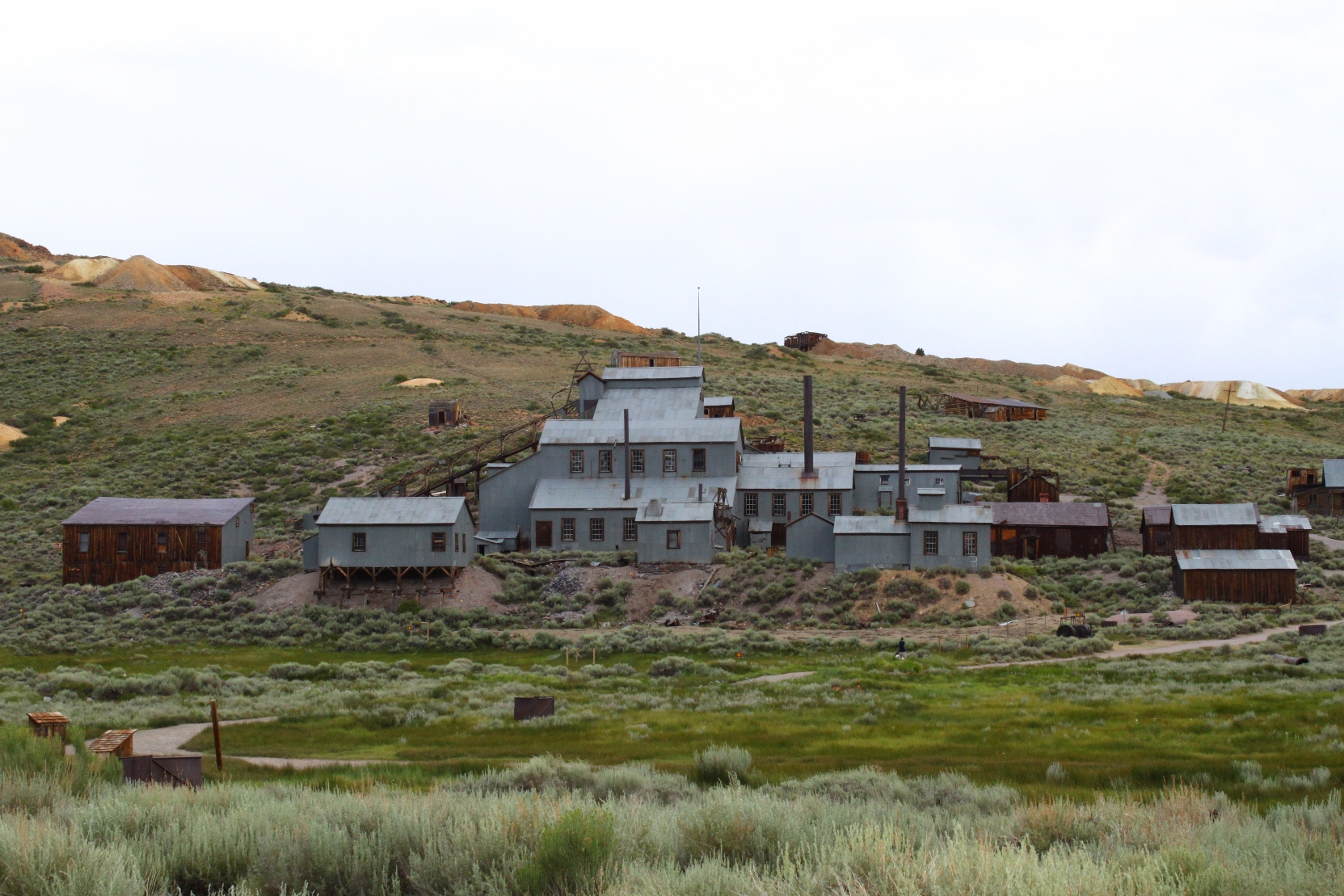 Bodie produced about $34 million in gold over the years.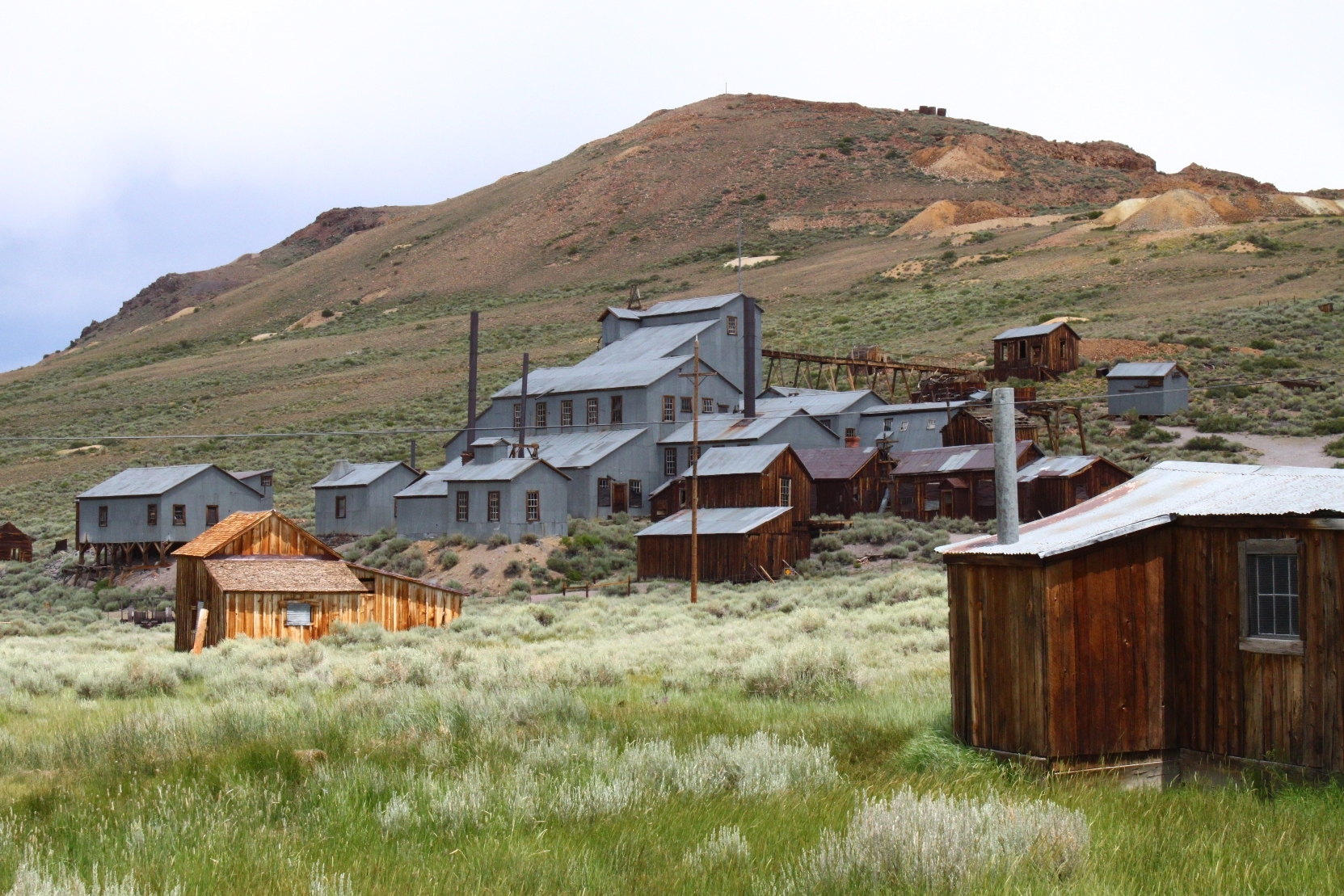 The mine remains the dominant feature of the town.  You cannot go inside the mine by yourself, but there are guided tours available.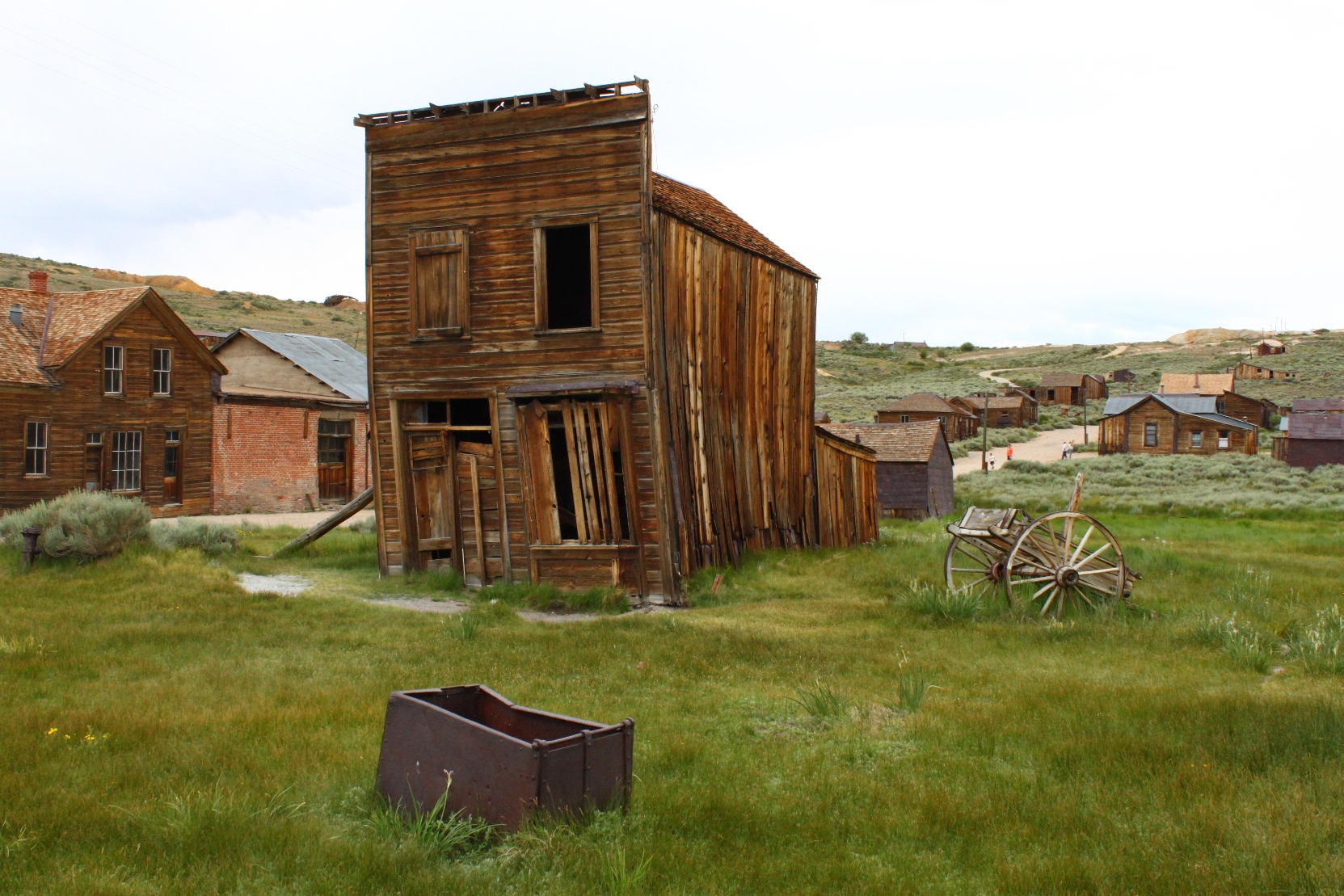 By the late 1800s, there were about 2000 buildings here.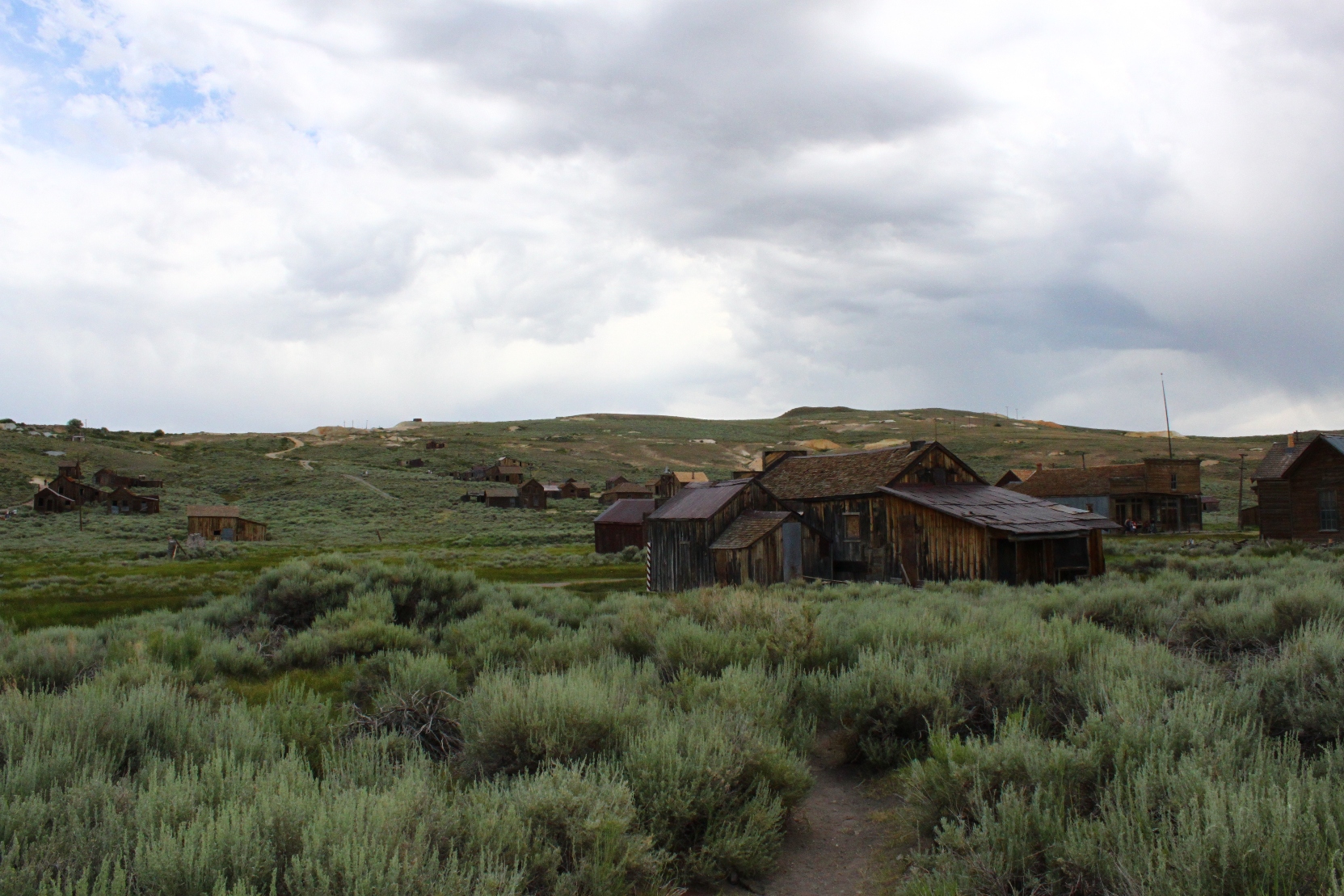 At one point, a fire wiped out much of the town; it was only partially rebuilt.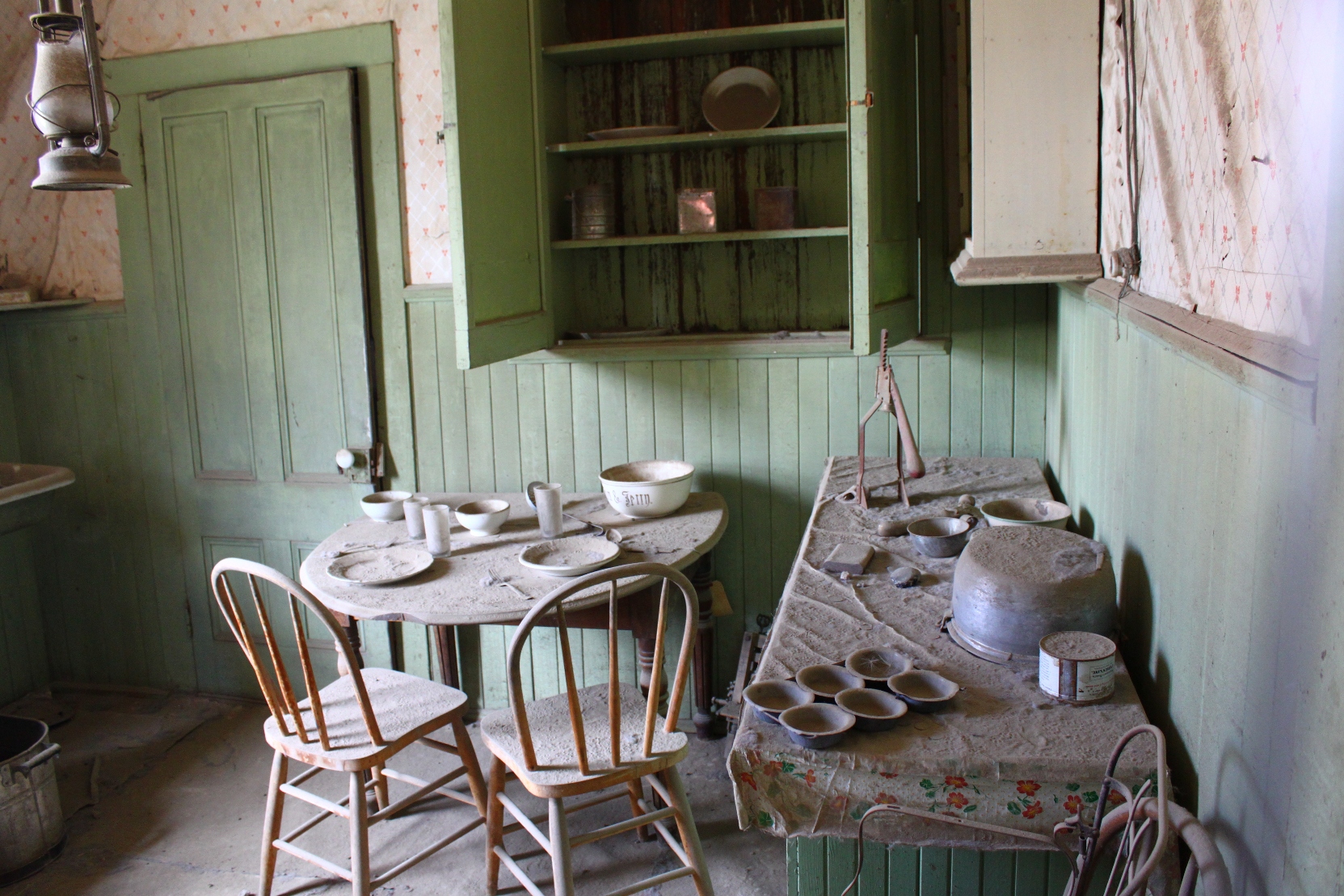 Things are left pretty much as they were at the time people left, so you can get an idea of what life must have been like back then.
There's even goods still in the window of this storefront.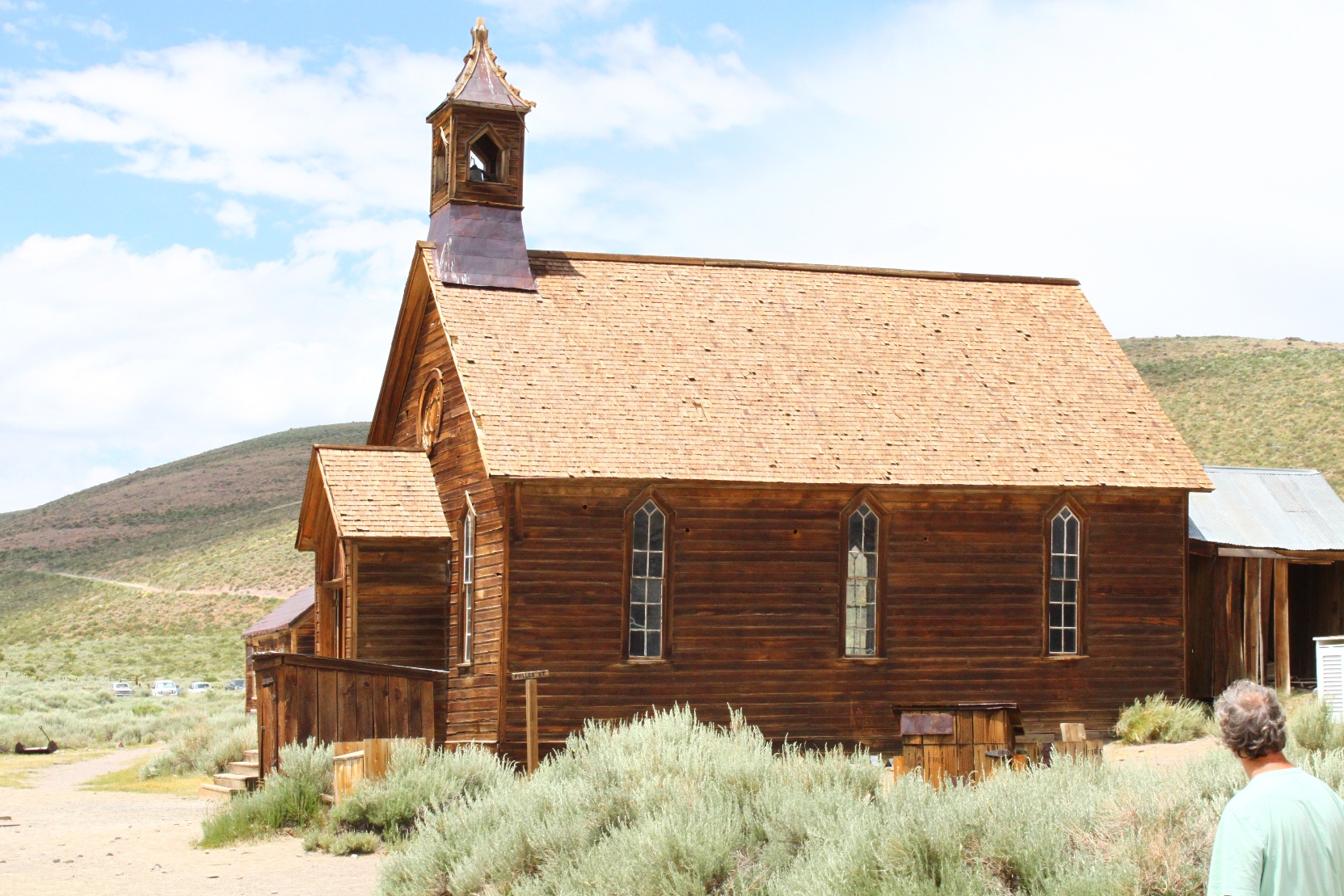 Don't let the church fool you, though. Bodie had a wild reputation for saloons and brothels, murders and more. It was a true "wild-west" town.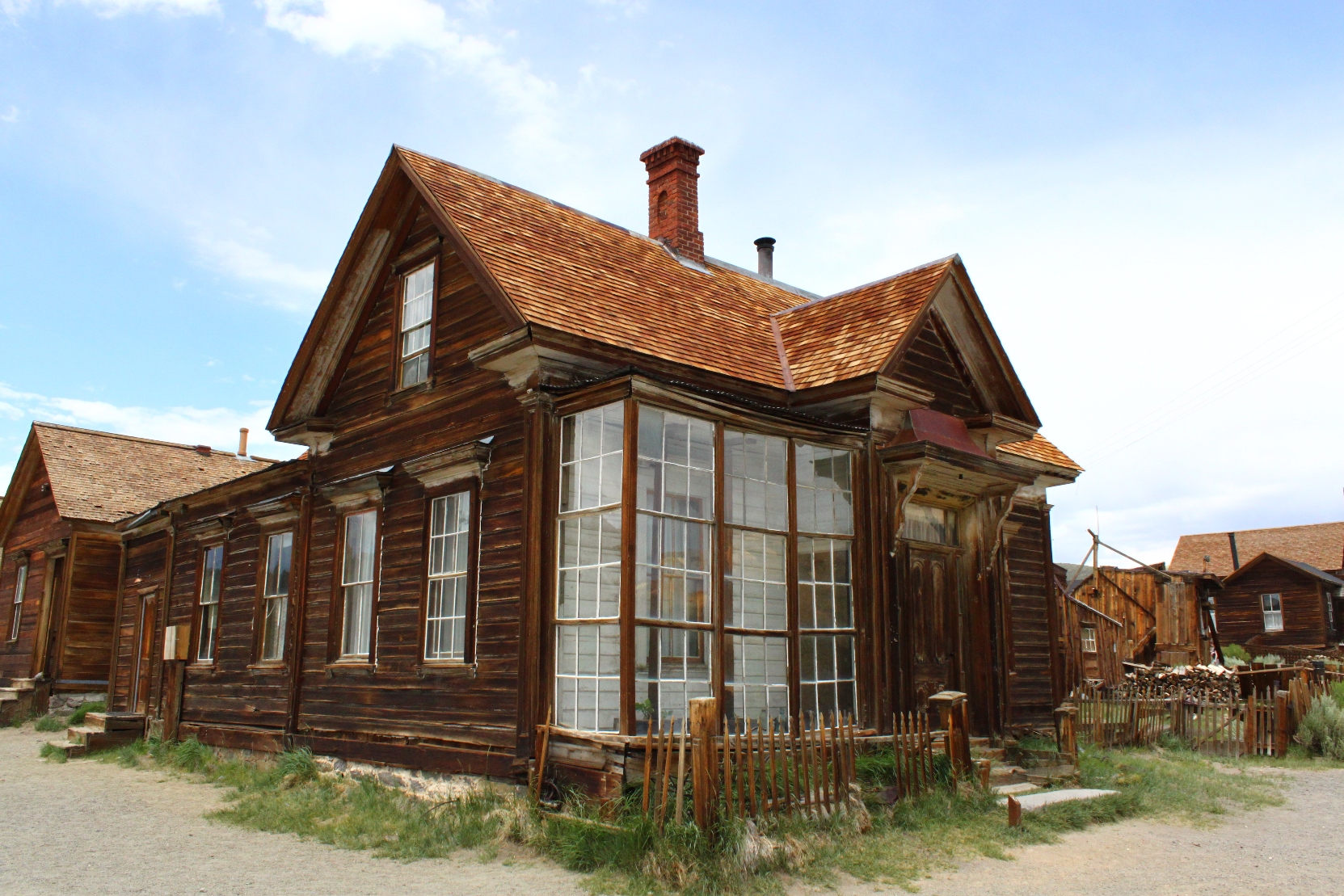 Mining steeply declined in the early 1900s, with the railroad scrapping the branch line into Bodie in 1917.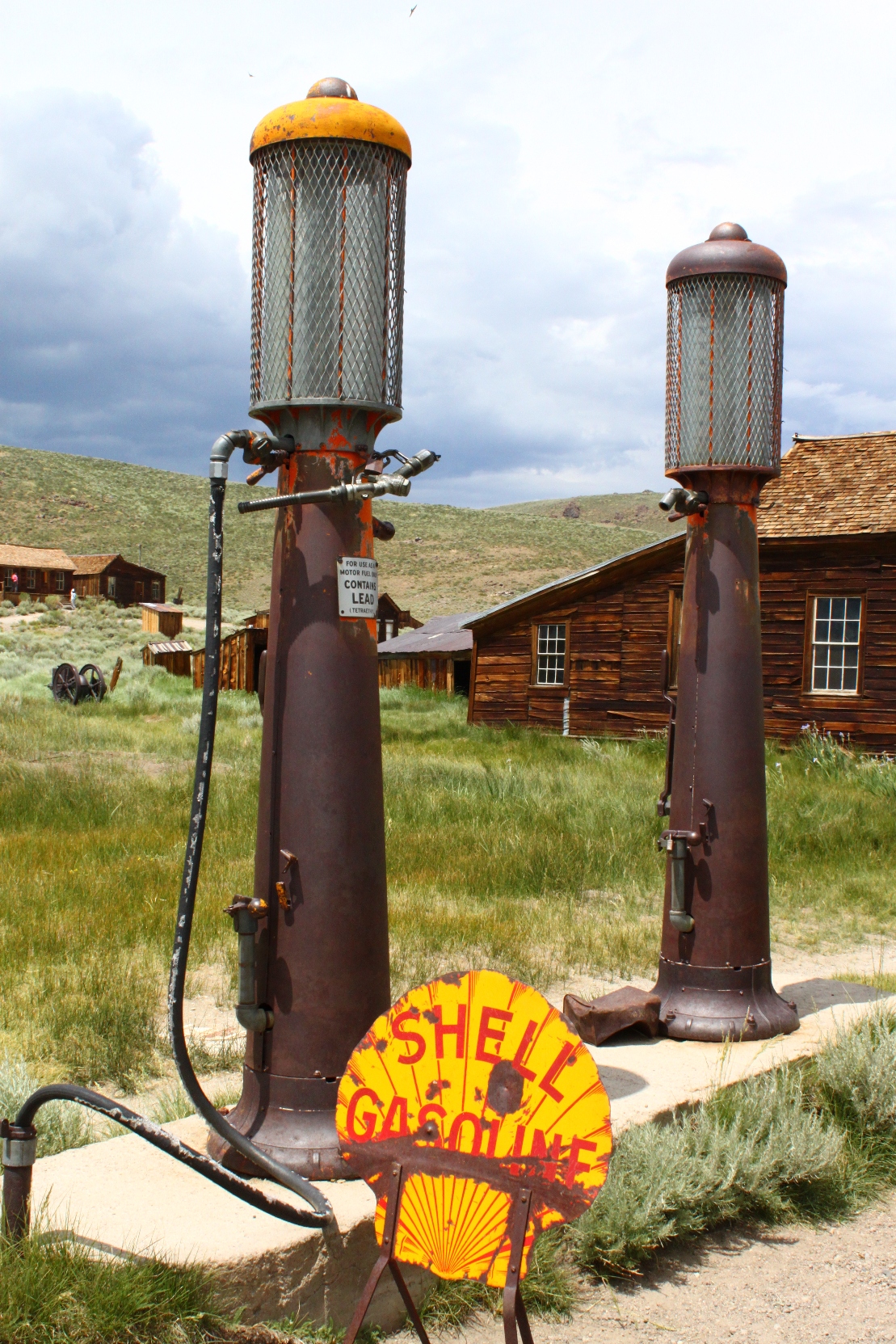 The last mine closed here in 1942, and mining was never resumed.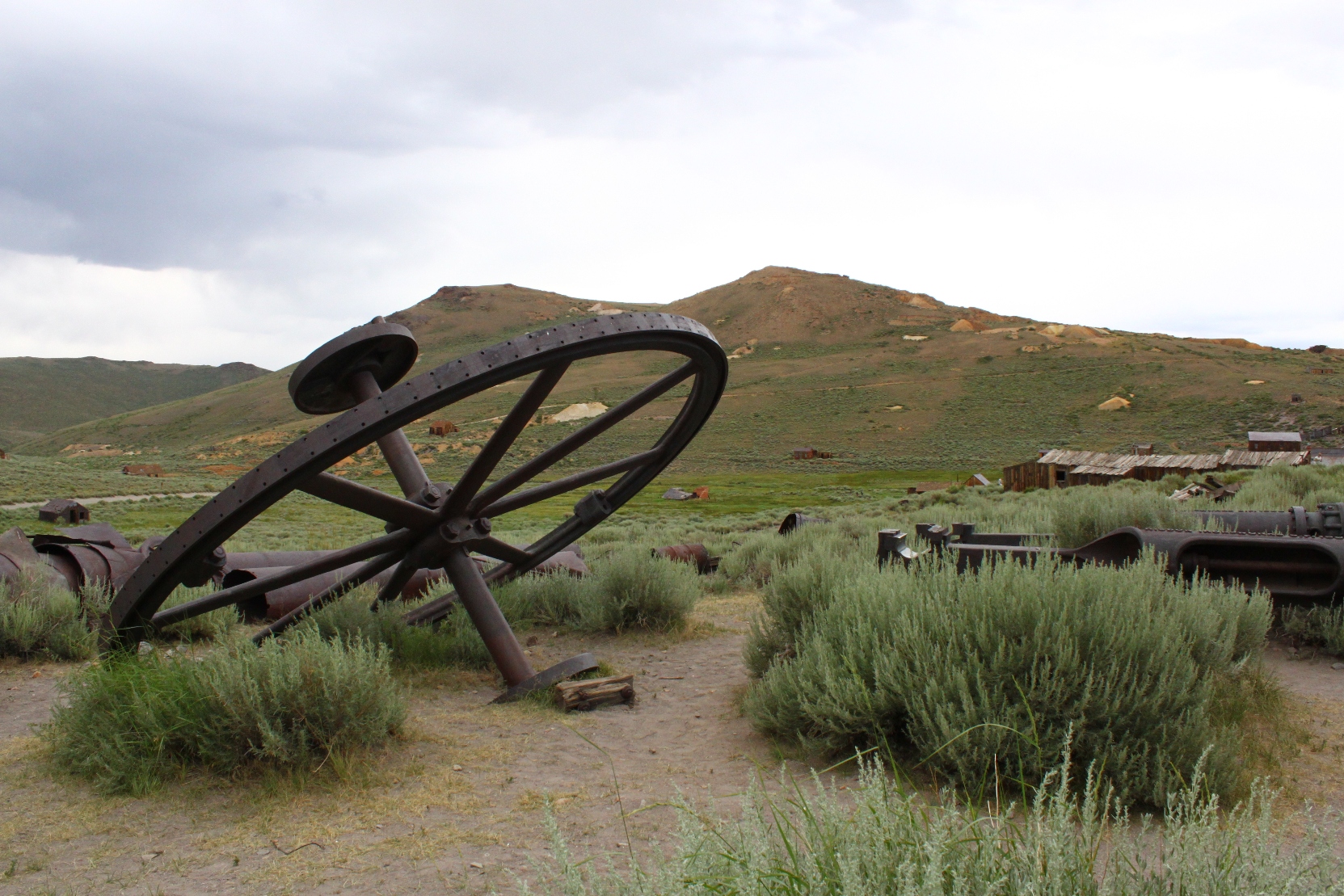 Unfortunately, I never did find the wagon wheel, which certainly must have long since given into the elements, but it was a great trip anyway!
For more information on Bodie:
Here's a Google Map – zoom out to see the State Historic Park.