I have on occasions too many to count, traveled the 395 through the Owens Valley. The mountains on this side are quite impressive. These are my favorite pictures of the mountains from the east side – the Owens Valley.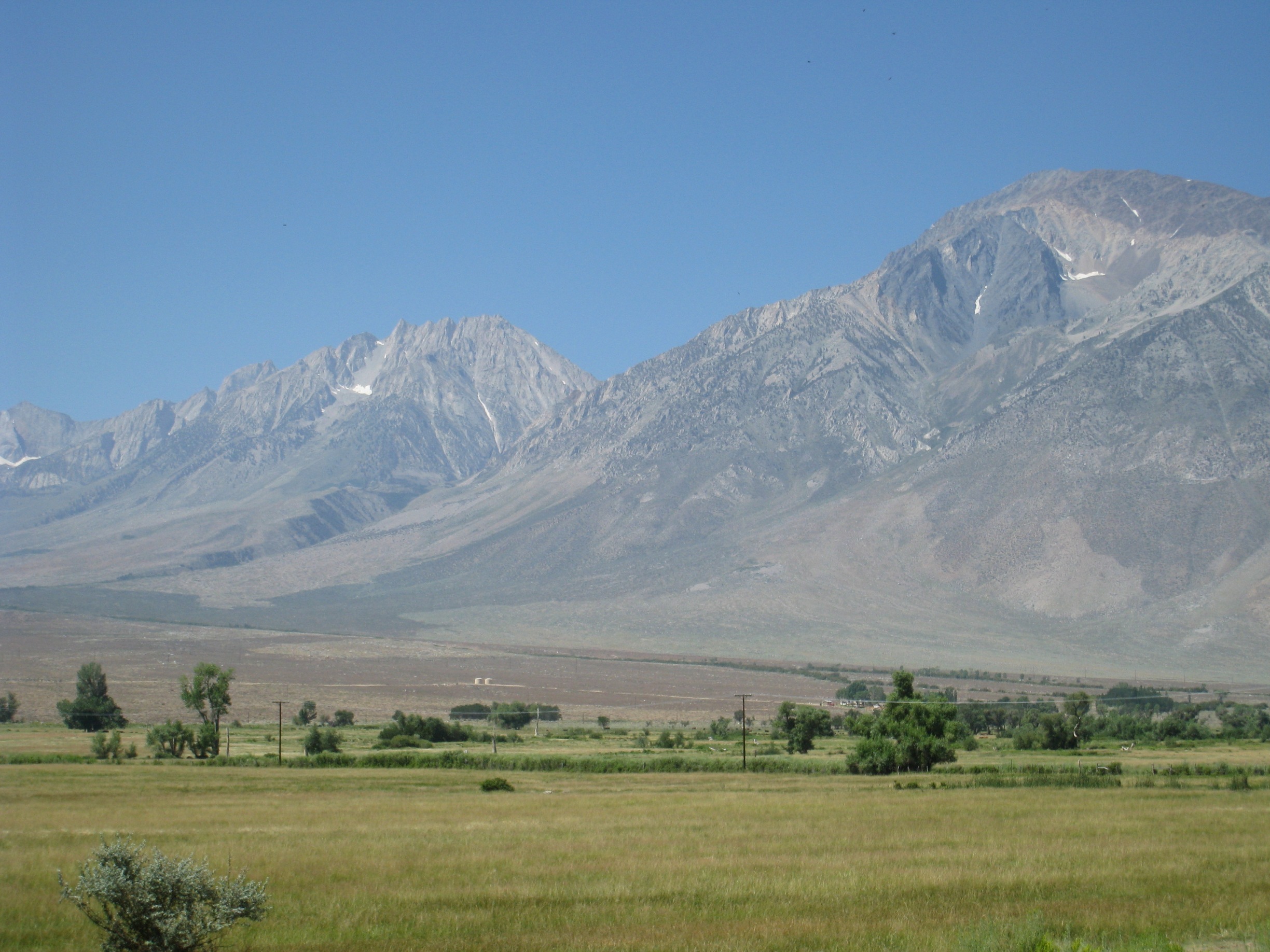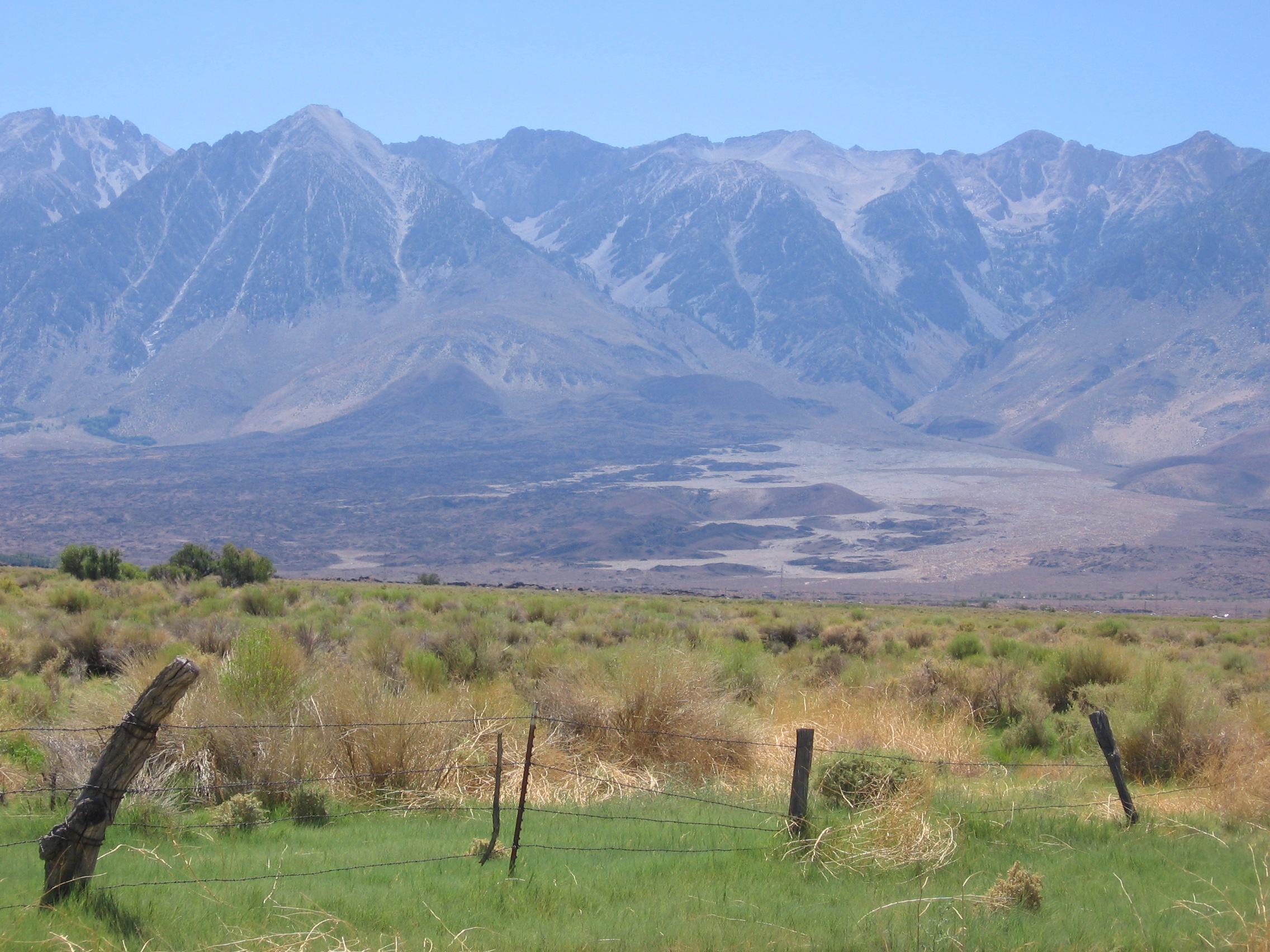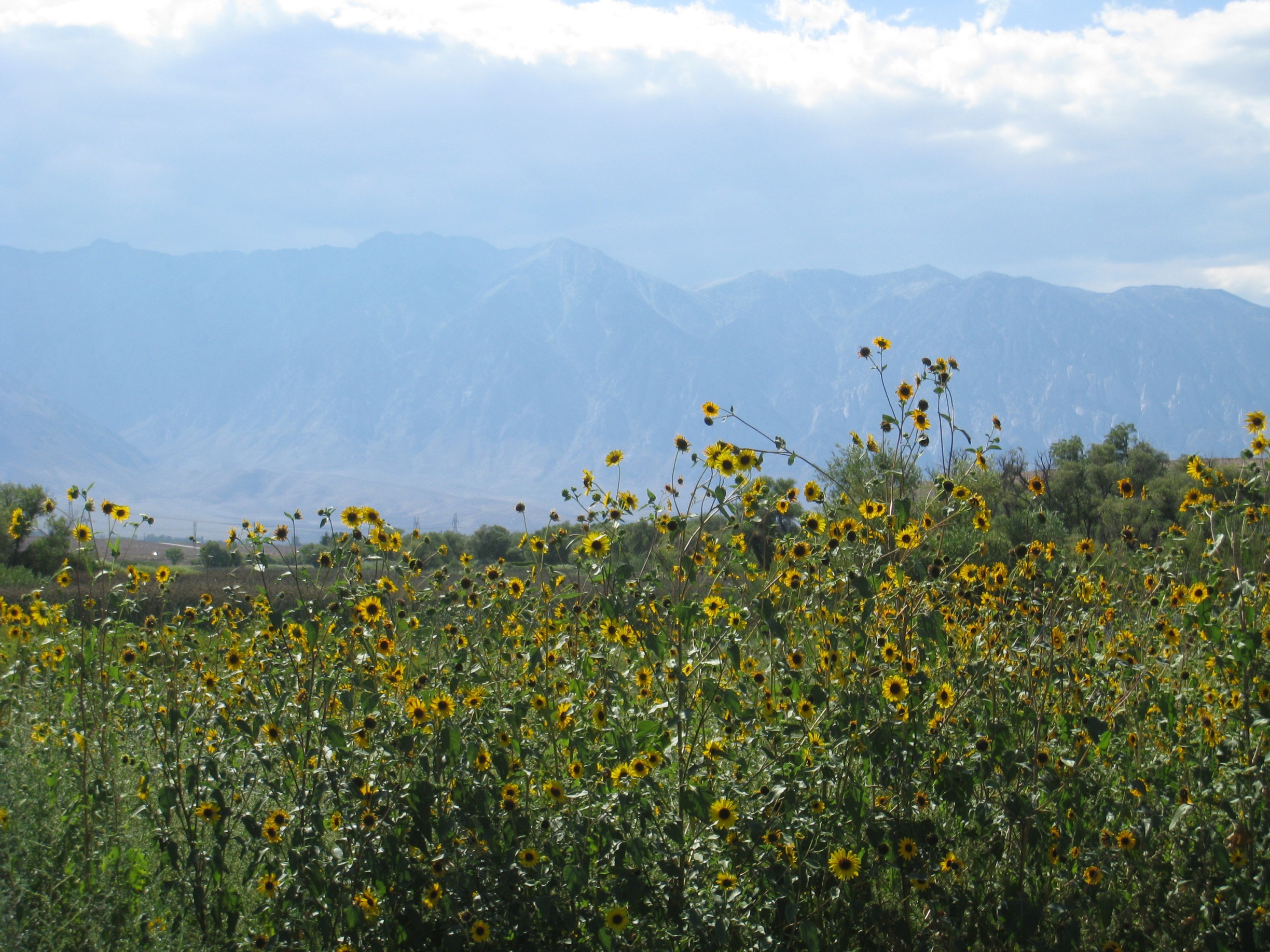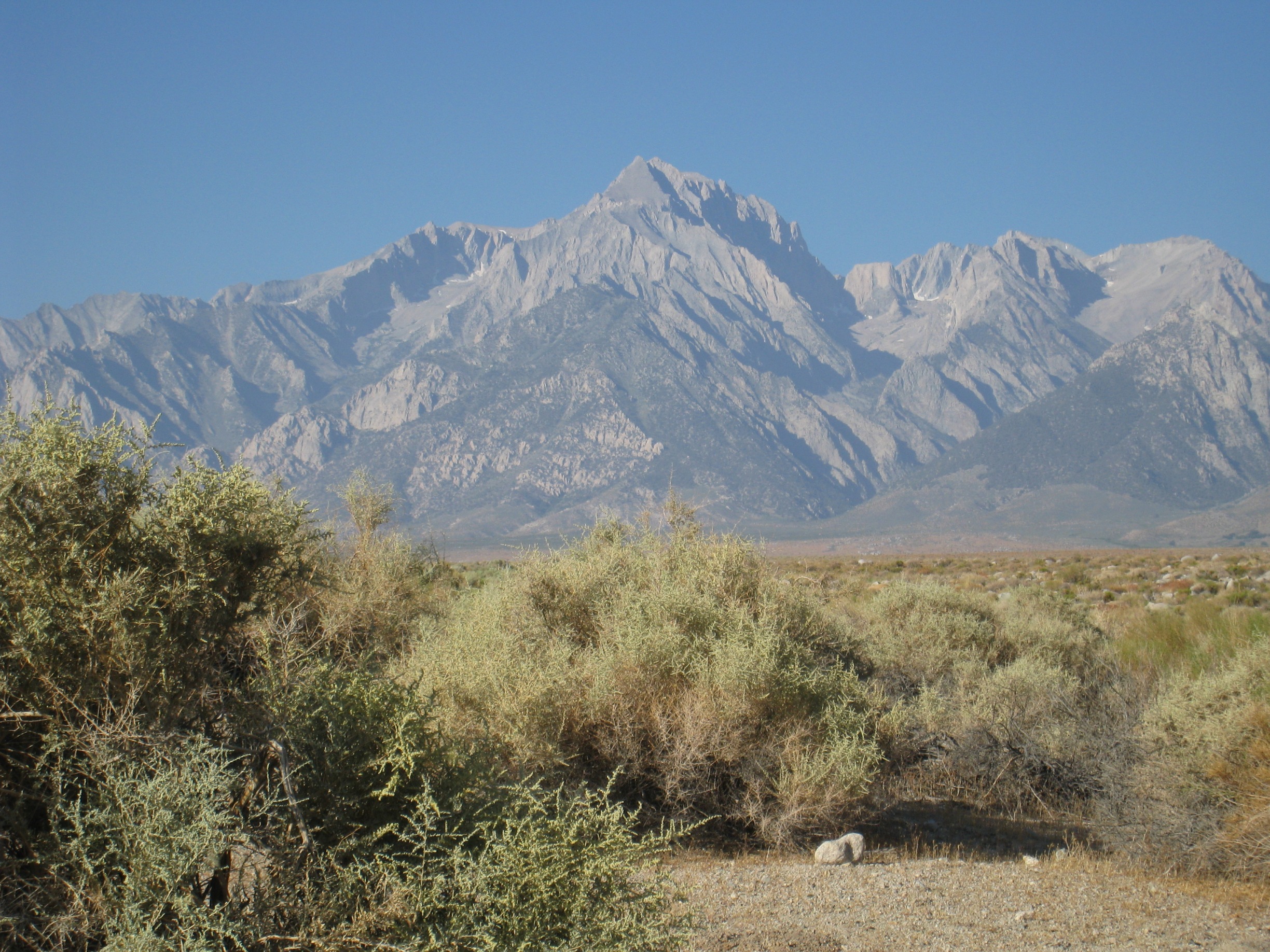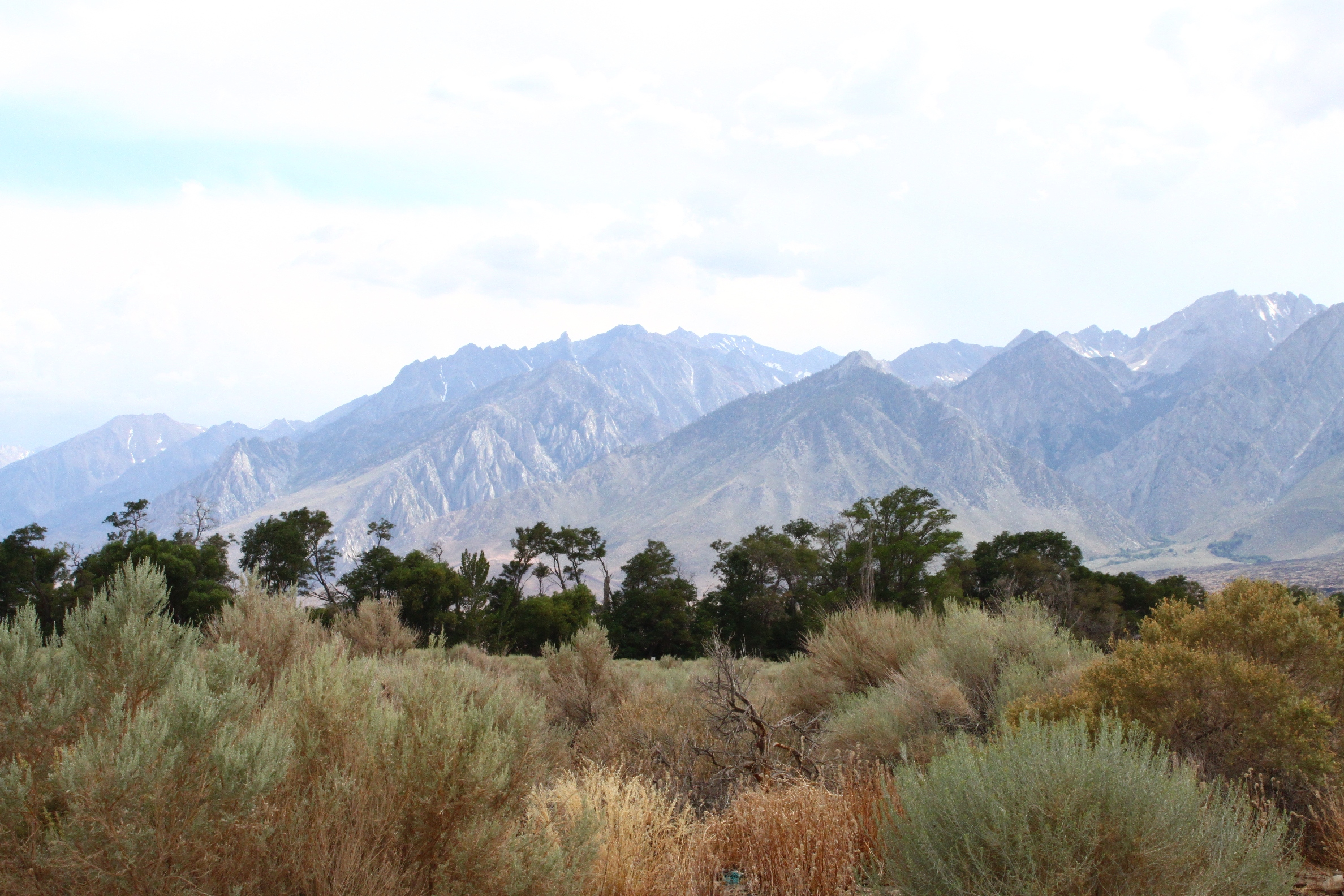 I love the little town of Lone Pine.  I would love to have views like this at my house: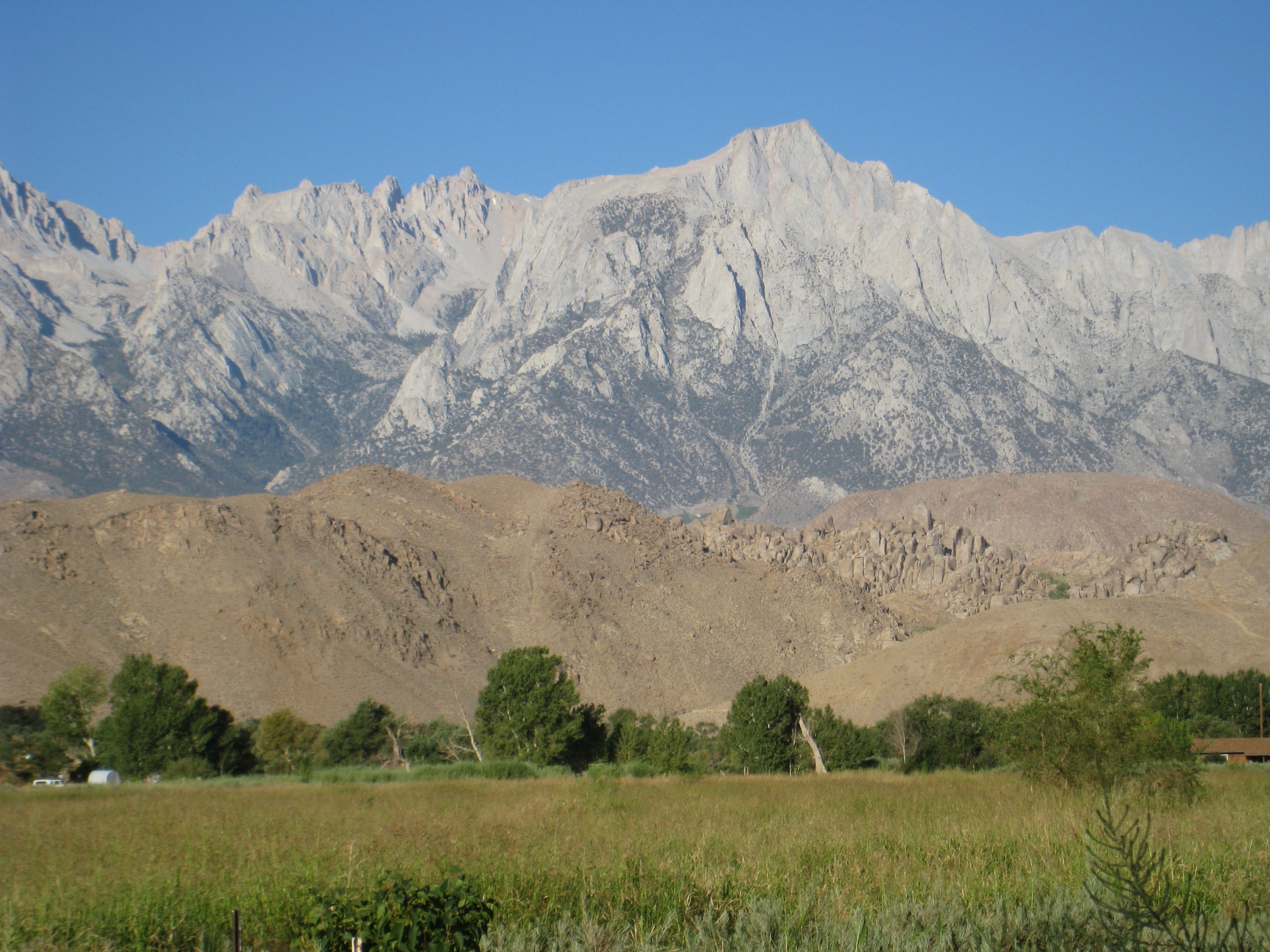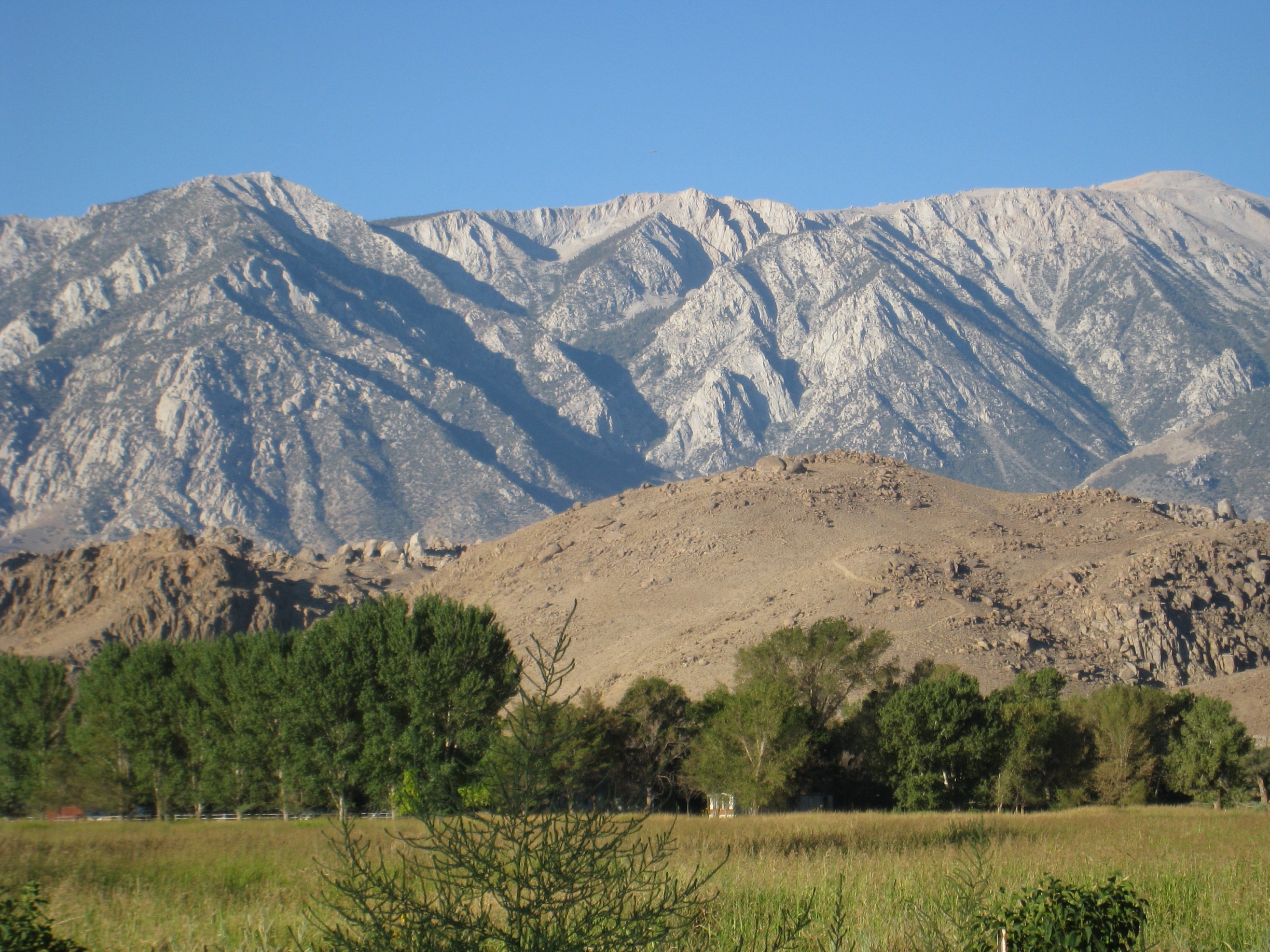 At Lone Pine, there is a road you can take partway up Mount Whitney.  It's about 13 miles, a paved road with a steep climb, but the trip is well worth it.  At the top, there is this beautiful waterfall, right there by the side of the parking lot!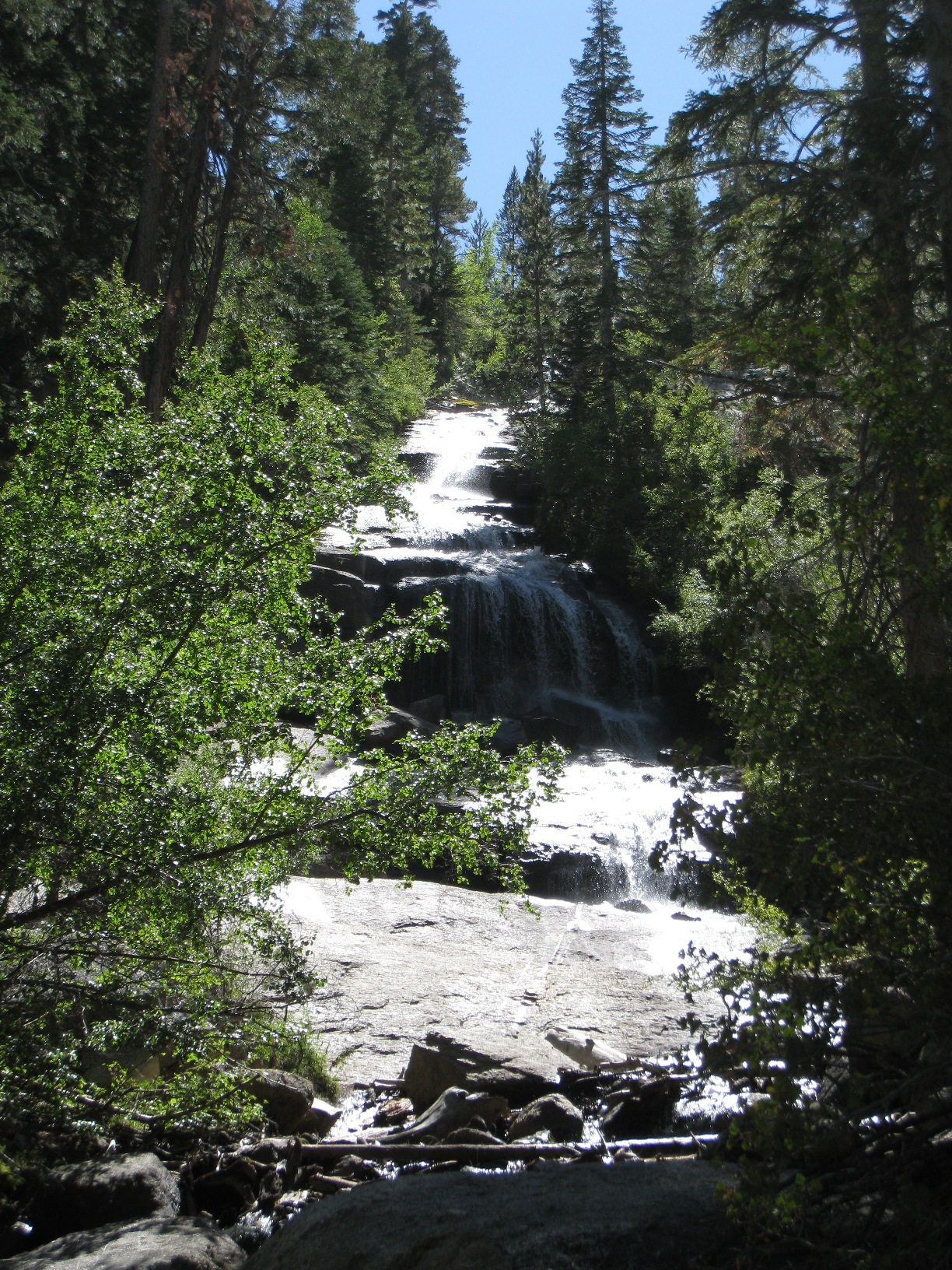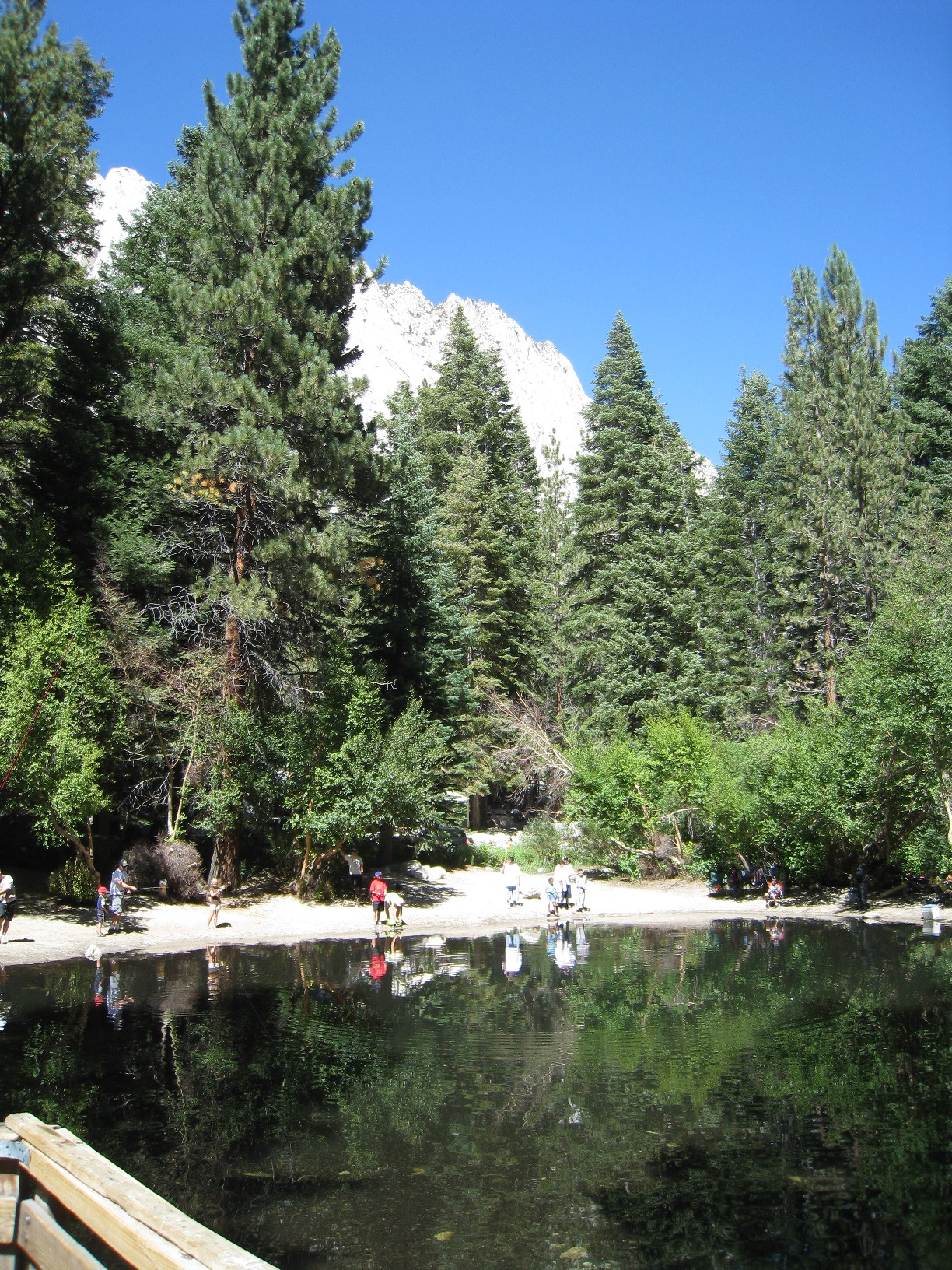 There are campgrounds up here and a fishing pond, too.  This is also the starting point for a long hike up Mount Whitney (recommended for experienced hikers), but there is plenty of mountain experience to be had right from the parking lot.  And haven't I seen this picture on a water bottle somewhere?